Awrite! The final movie in this blog series! December 1949! A decade of movies! It's over!
I think I started in… September? So it's taken me about six months to watch 120 movies? That's two thirds of a movie per day.
OK, I'll do a summing-up post later…
So what's this movie about? A high school called Twelve O'Clock?
No! It's a war extravaganza produced by Darryl Zanuck starring Gregory Peck! It's long, it's serious, it's got a huge budget, and … it's war!
This is the only movie in this blog series after the end of the war that's about the war. I think during the 50s you got a wave of these, but in the years just after the war, people didn't want war movies (or at least the studios didn't think so).
Instead there were a bunch of film noir crime movies, but now we're back to heroes again.
It's not as simple as back in the days. We've got (allusions to) body parts and soldiers throwing up and PTSD and stuff.
The solution? Tough love! Responsibility! Pride!
But despite all odds, it's a gripping movie. Lots of great performances and sentimental scenes. It's a kind of perfect movie: It does everything it sets out to do.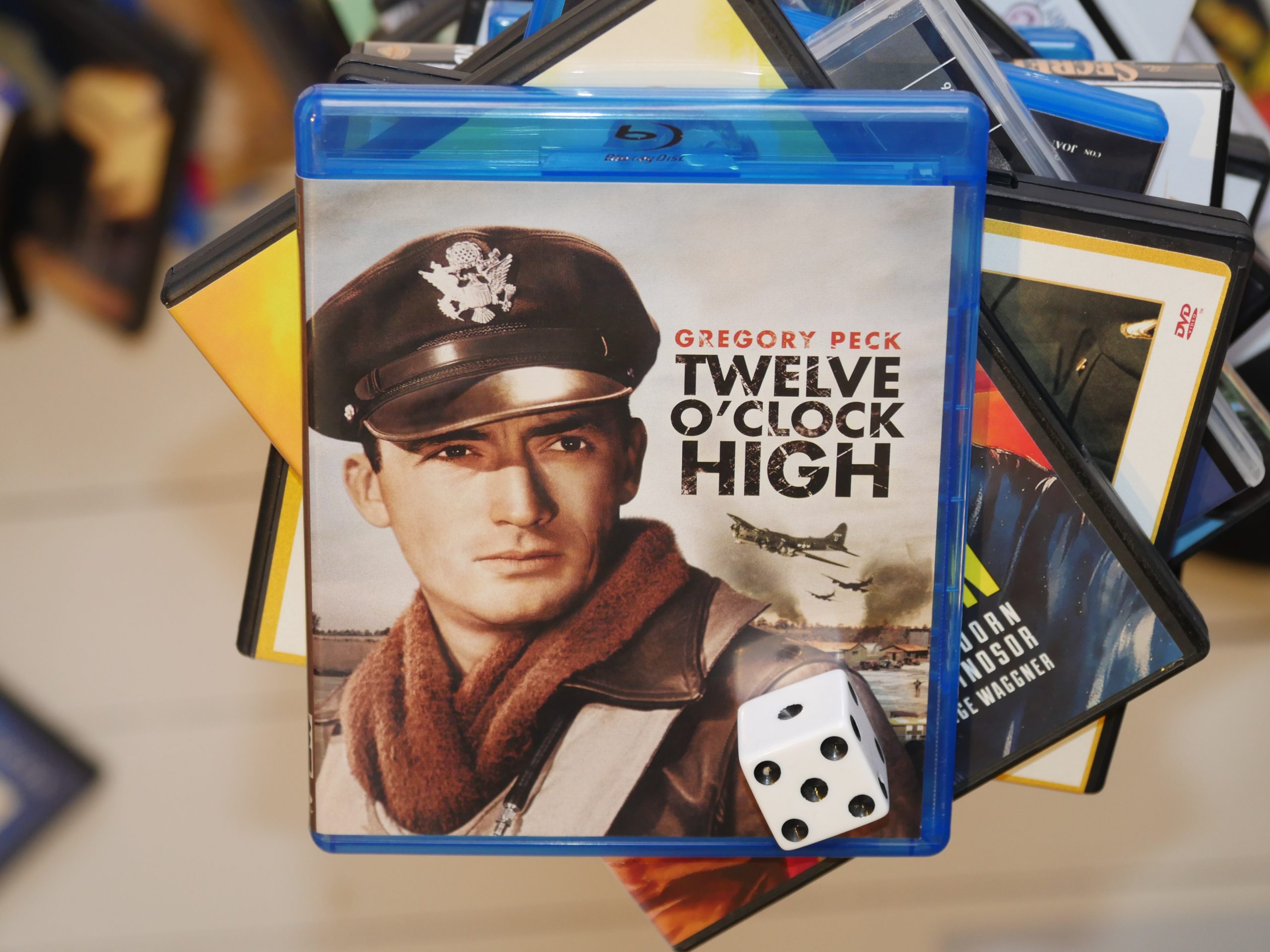 Twelve O'Clock High. Henry King. 1949.
Popular movies in December 1949 according to IMDB:
This blog post is part of the Decade series.