Howard Hawks! Cary Grant! Ann Sheridan!
And this is the first post-war war movie I've seen in this blog series, I think?
Oh… it's not really a war movie. It's a post-war movie, set in present-day (i.e., 1949) Germany.
This is a screwball comedy of sorts: Lots of pratfalls for Grant to excel at. But the snappiness of the dialogue leaves something to be desired.
Once things get properly underway (the main plot point is that all the bureaucracy surrounding soldiers bringing back spouses is geared towards men bringing back wives), most of the jokes are about Cary Grant's character being made to suffer female indignities.
That could be funny and it could be awful, but here it's mostly the latter. The thing that saves it is Grant's charm. Because the jokes are pretty lame.
It feels like it should have been snappier.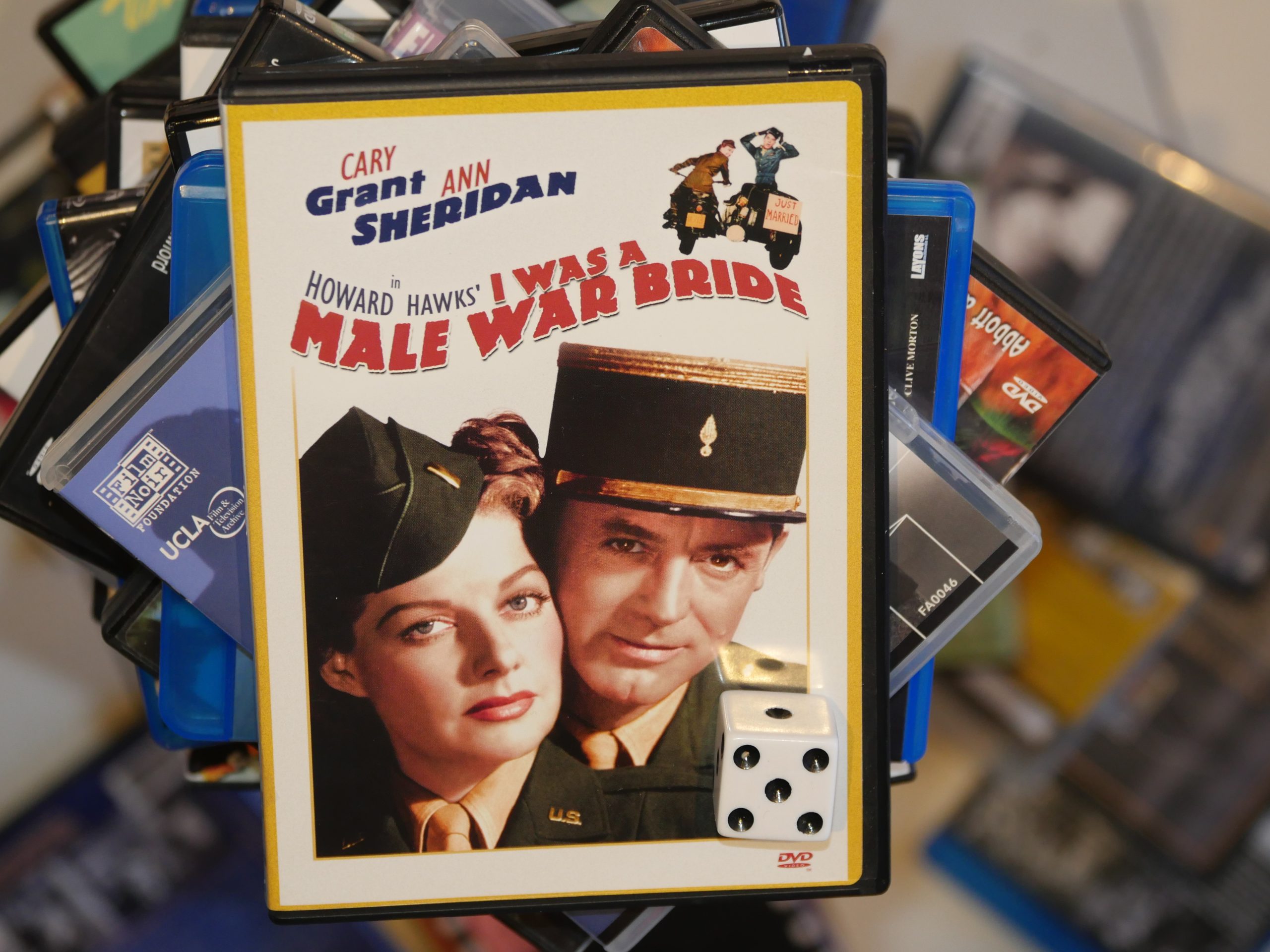 I Was A Male War Bride. Howard Hawks. 1949.
Popular movies in August 1949 according to IMDB:
This blog post is part of the Decade series.