Oh, this is from the Icons of Screwball Comedy DVD "box", which I can't seem to find at the moment… I'm substituting the other box for the dice throw picture.
CONTINUITY ERROR
This is a supremely amiable movie. The actors are charming; the storyline is cute; the lines are witty.
It's entertaining and amusing, but you know how this is going to end up: The mayor is going to resign her job, meaning that the village is going to be left in the unsuitable hands of that newspaper asshole.
So it's kinda not very satisfying, although it's a funny little movie.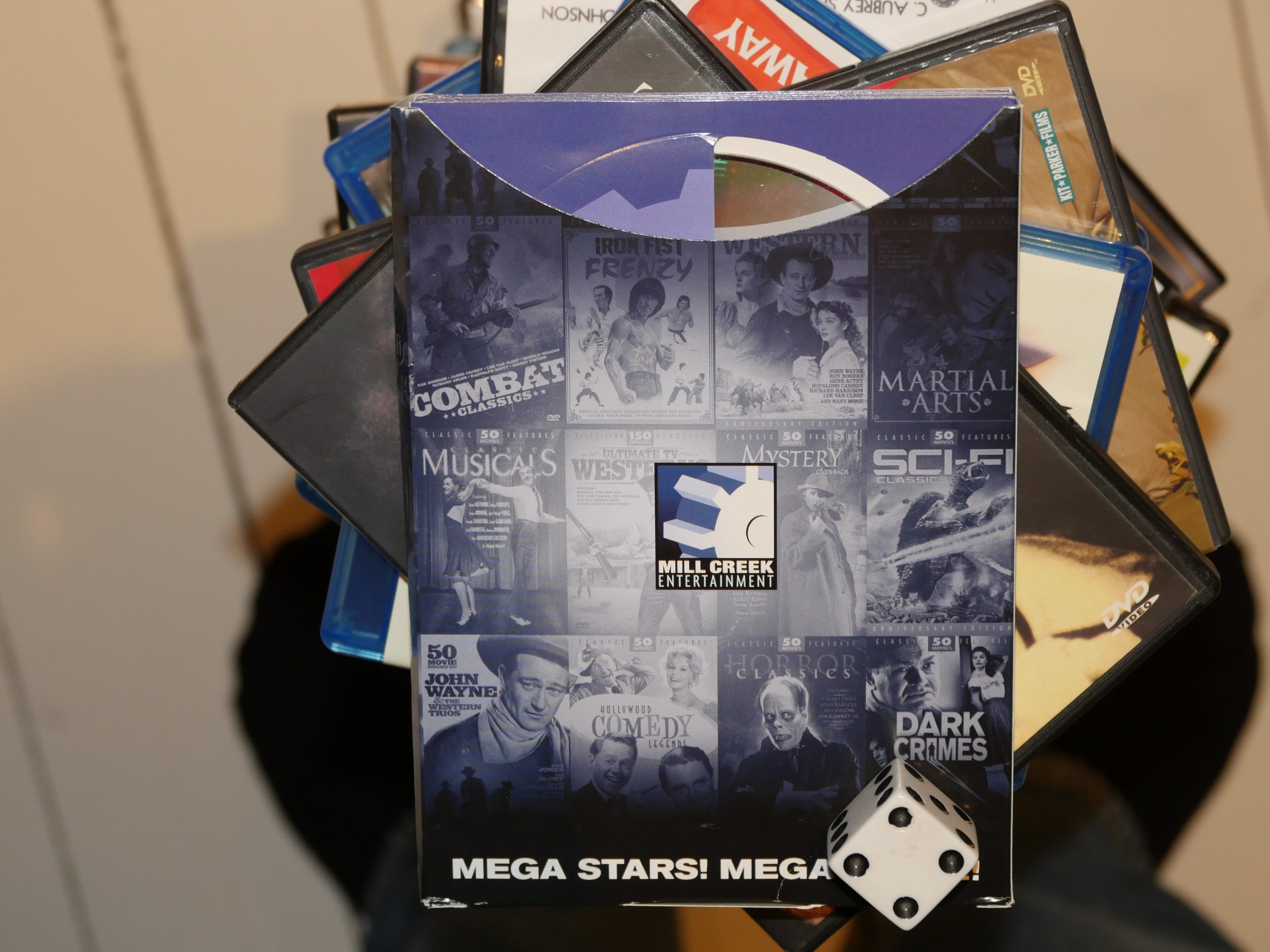 Together Again. Charles Vidor. 1944.
Hey! I'm at the half-way point in this 40s blog series? Look at the stack of DVDs: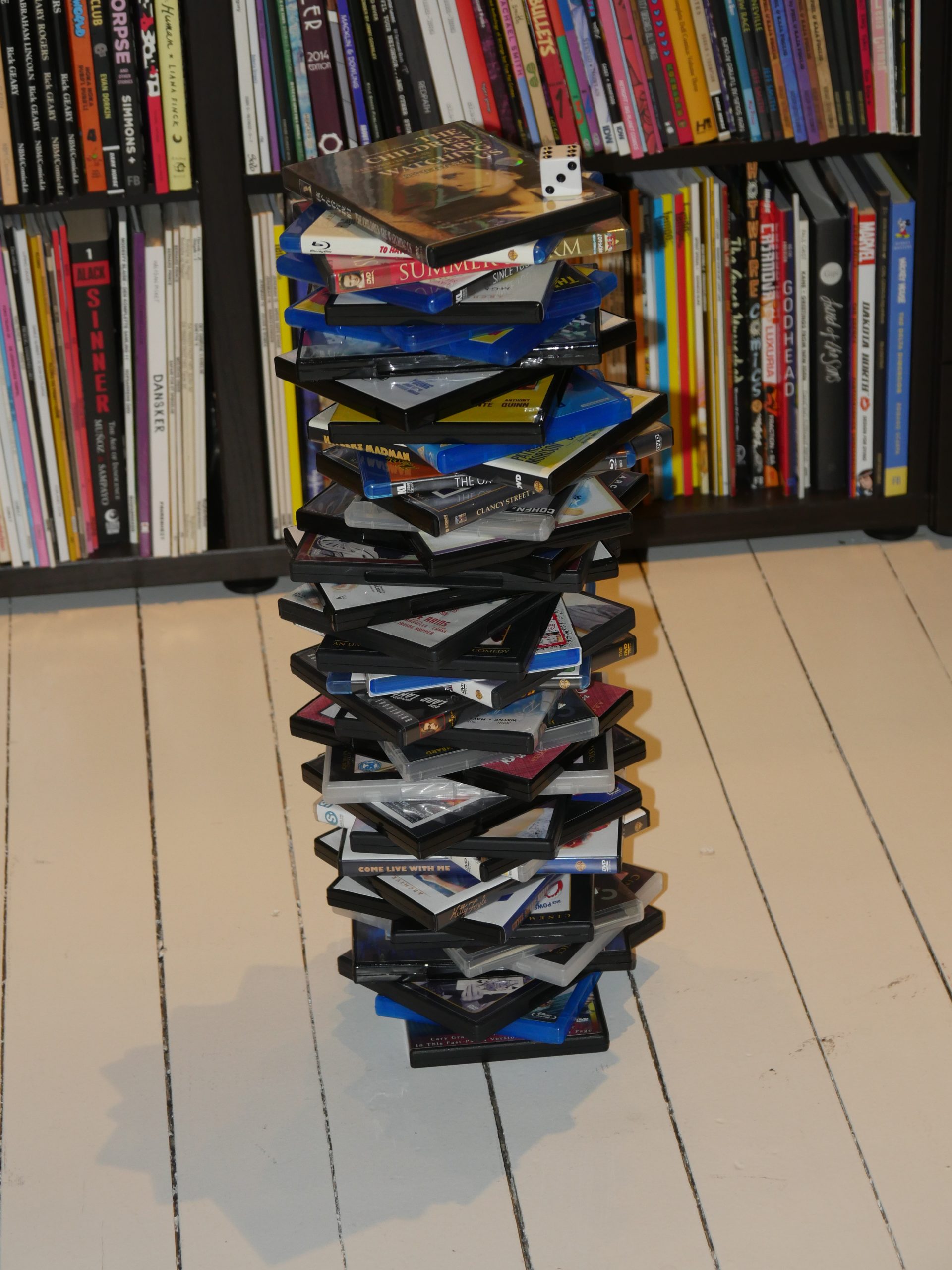 I think I must be. 1940-1945… That's like… five years…
Popular movies in December 1944 according to IMDB:
This blog post is part of the Decade series.