That's some design on those er leotards.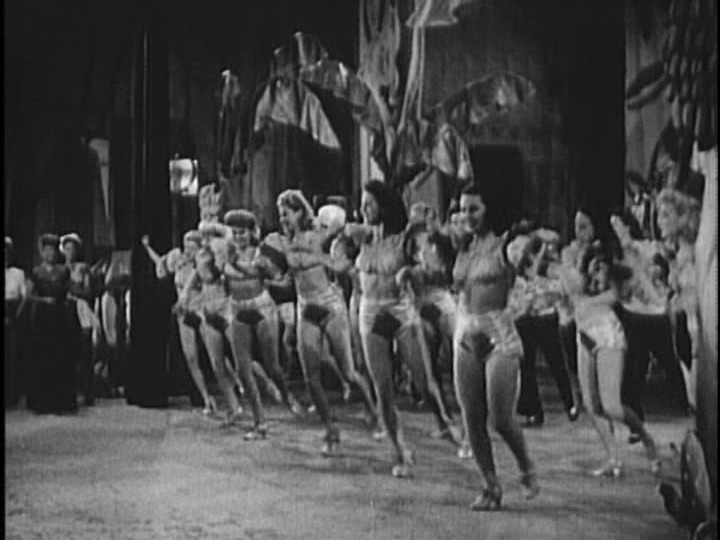 Indeed.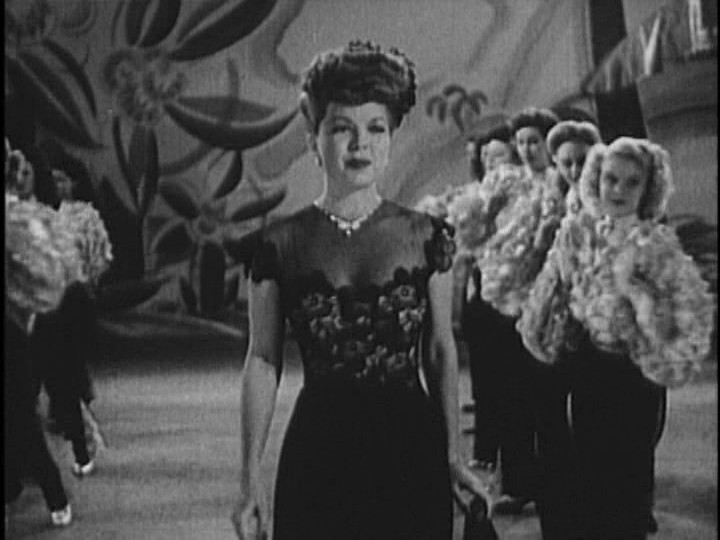 This is a cheap and short B movie, I guess?
It's got a classic set-up: A Broadway hopeful moves into a hotel for Broadway hopefuls. Lots of good movies have been written around that concept… and while this is very likeable, and it's got some good lines here and there, it doesn't quite sparkle like these things are supposed to.
But it's a very amiable way to spend an hour. I could watch stuff like this all night long.
And… it's got the most insane hairdos! I think the same hairdresser has done all the actors, and it's one wild hairdo after another, all around the same preposterous construction concept.
Career Girl. Wallace Fox. 1944.
Popular movies in January 1944 according to IMDB:
This blog post is part of the Decade series.