I'm making an effort to tidy up the upstairs Storage Locker of Doom.  It's been accruing stuff for a decade and is now officially full.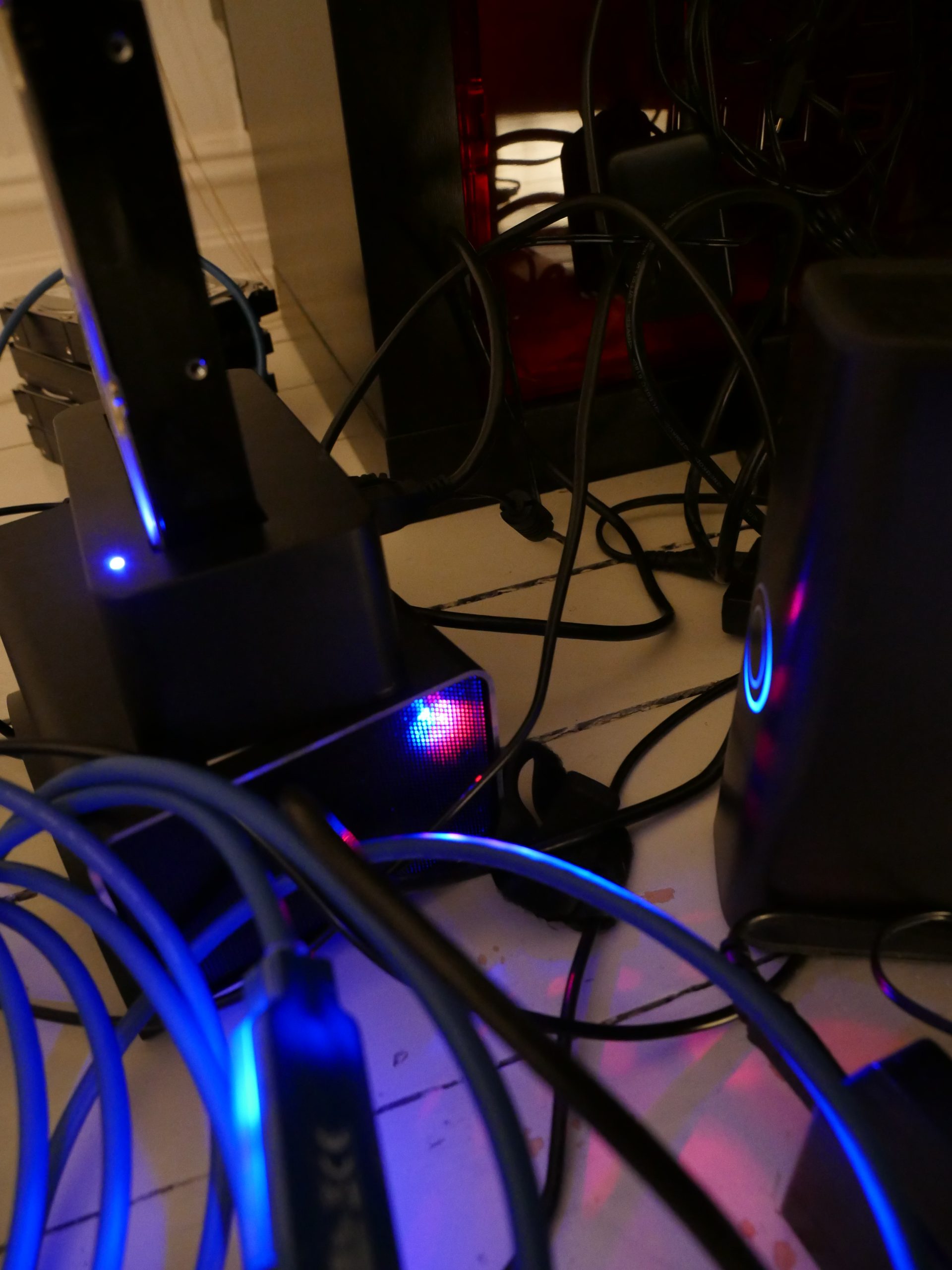 Amongst the general effluvia is a succession of discarded storage solutions (i.e., external disks and RAID systems), and there's nothing sadder than a 512GB USB2 disk from 2007.  So I'm taking them all to the recycling place, but before doing that I'm wiping them.
I had forgotten how slow these things are: It takes like five hours to wipe a half-terrorbyte disk.  So I had to start doing it in parallel:
Scary!