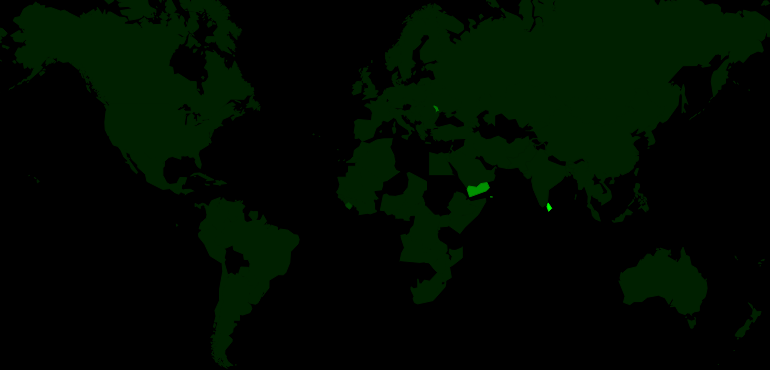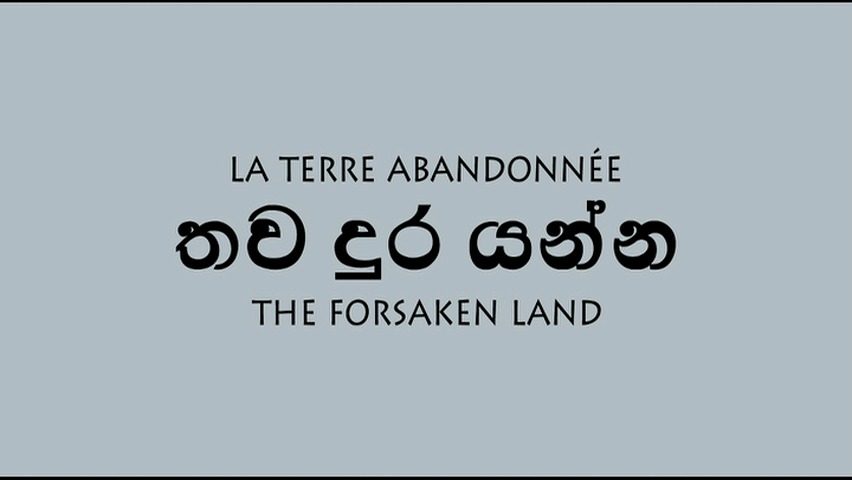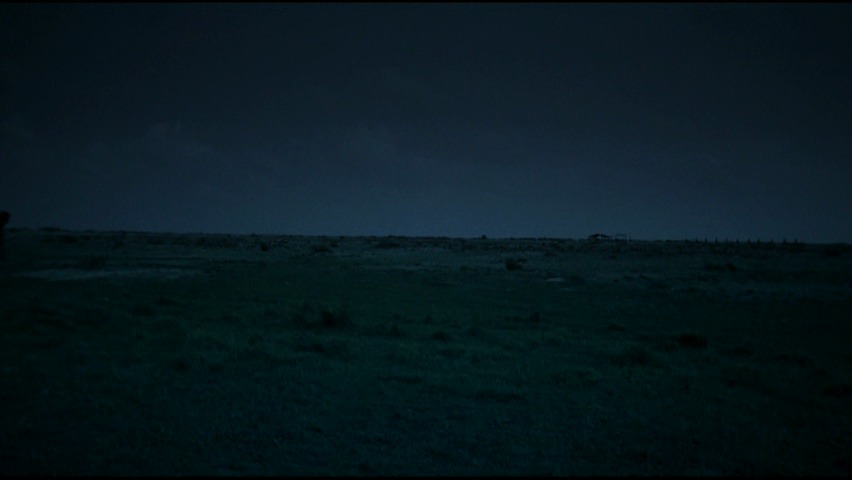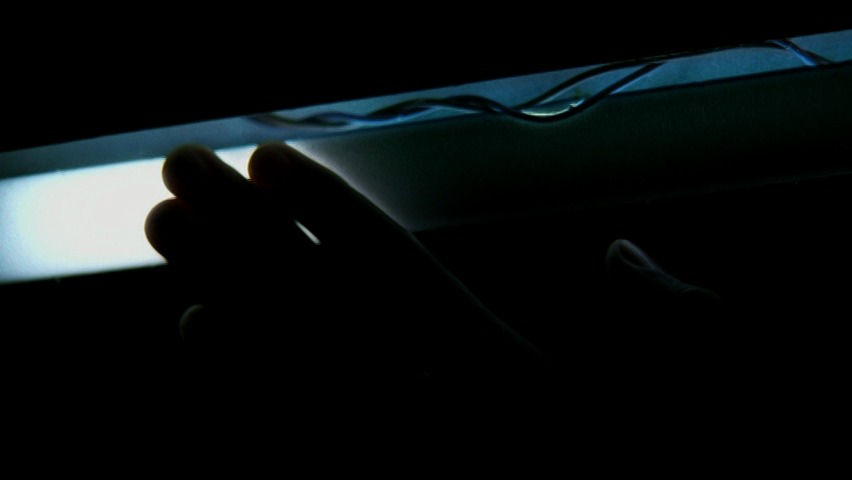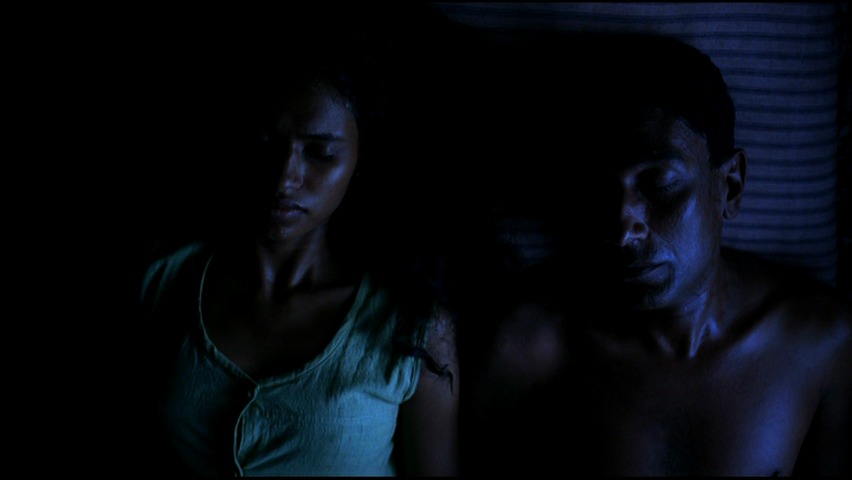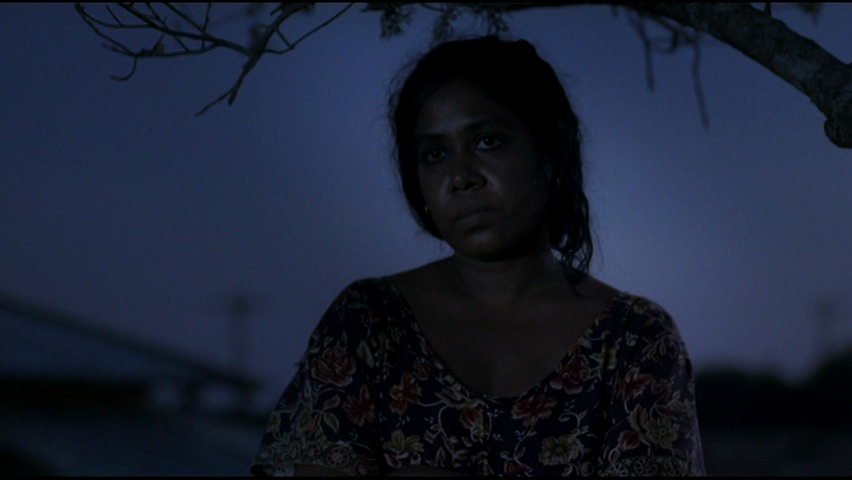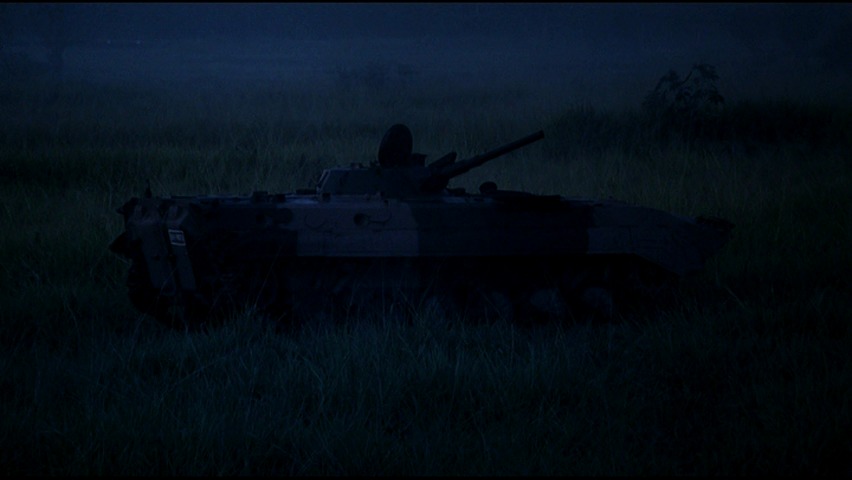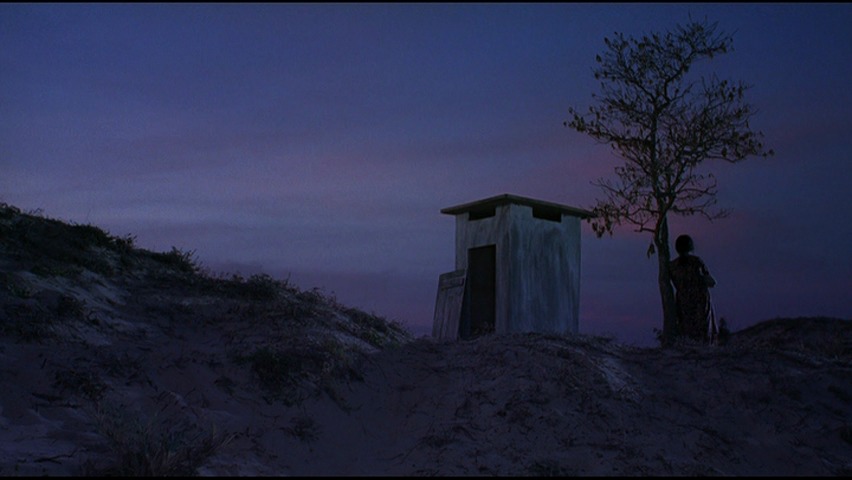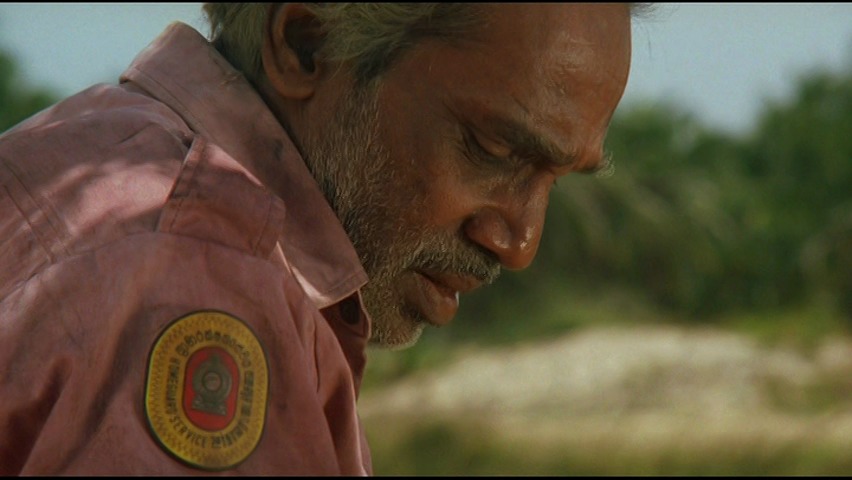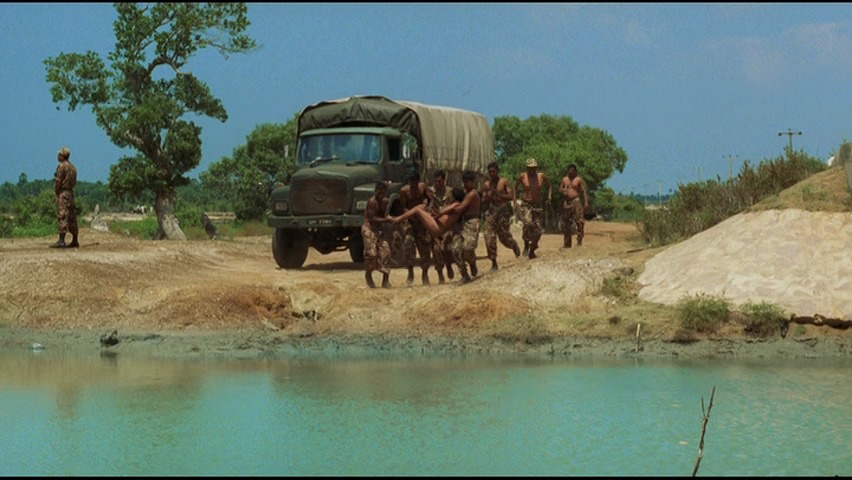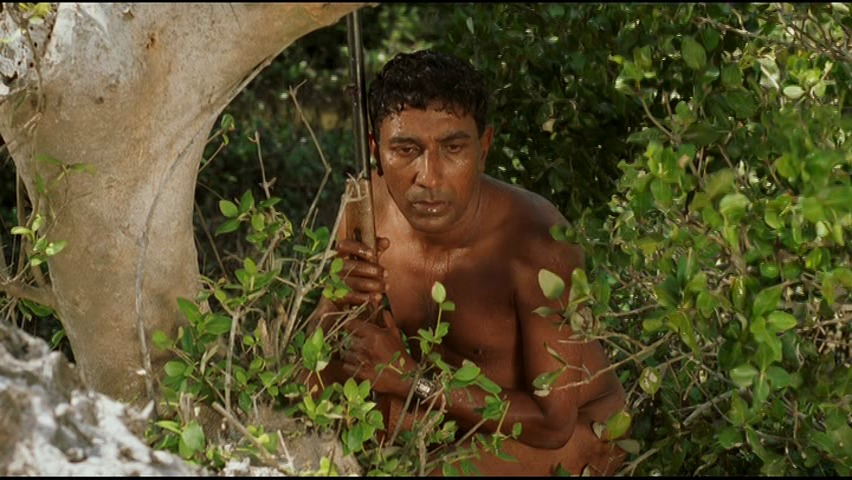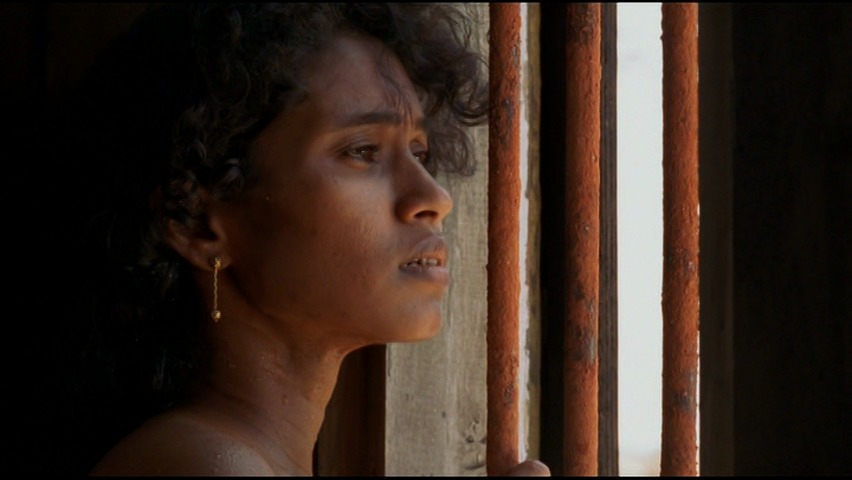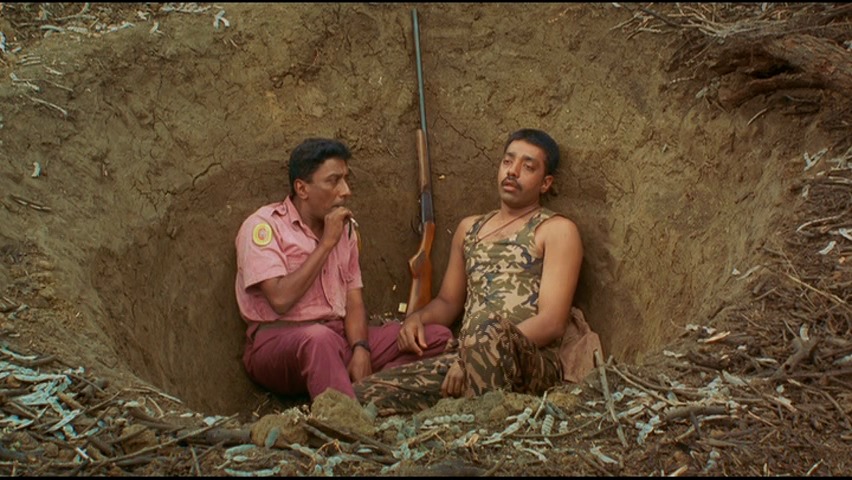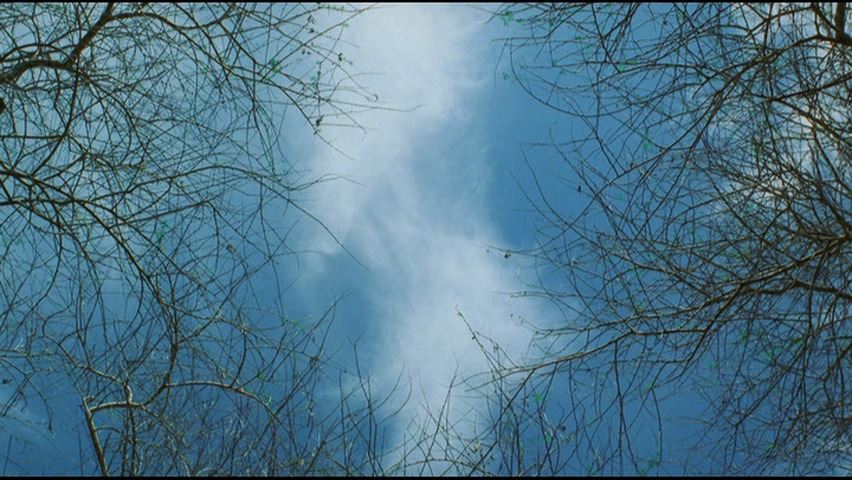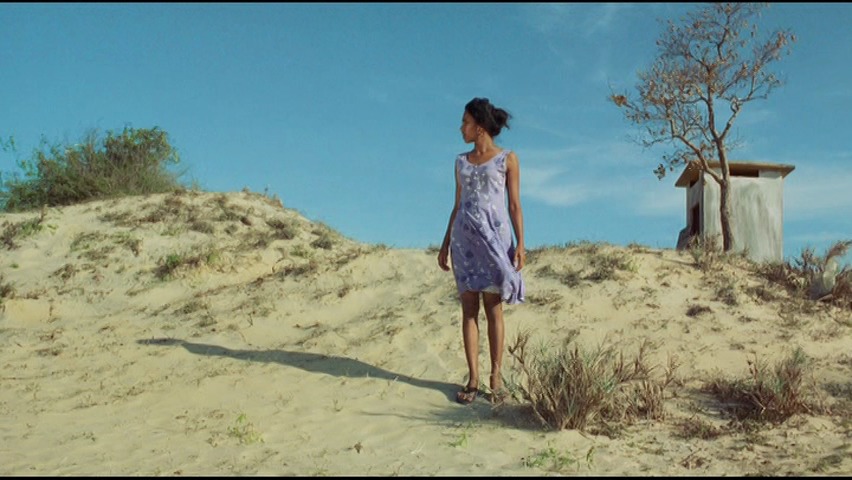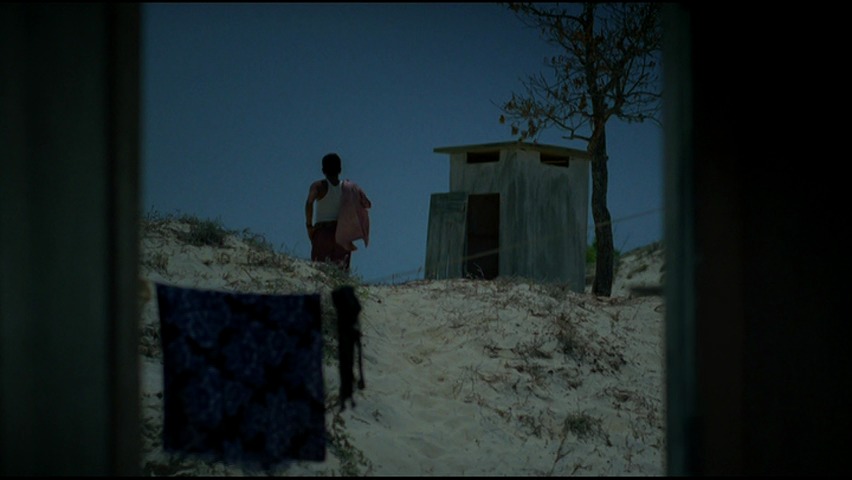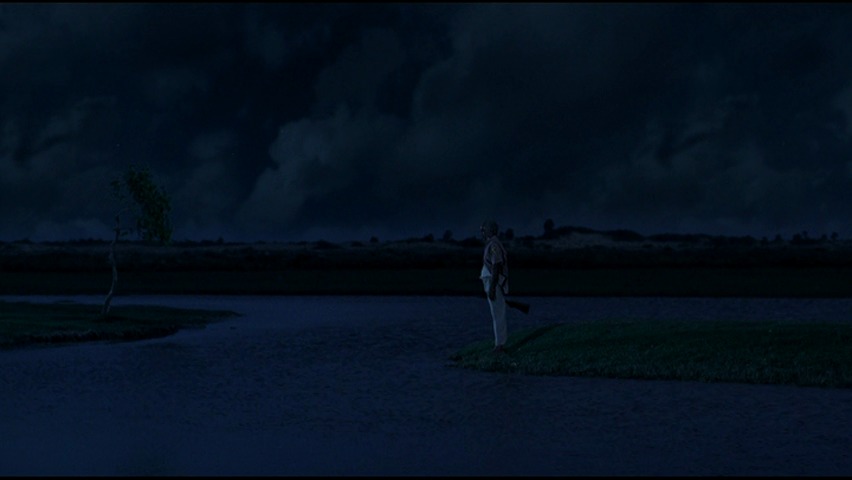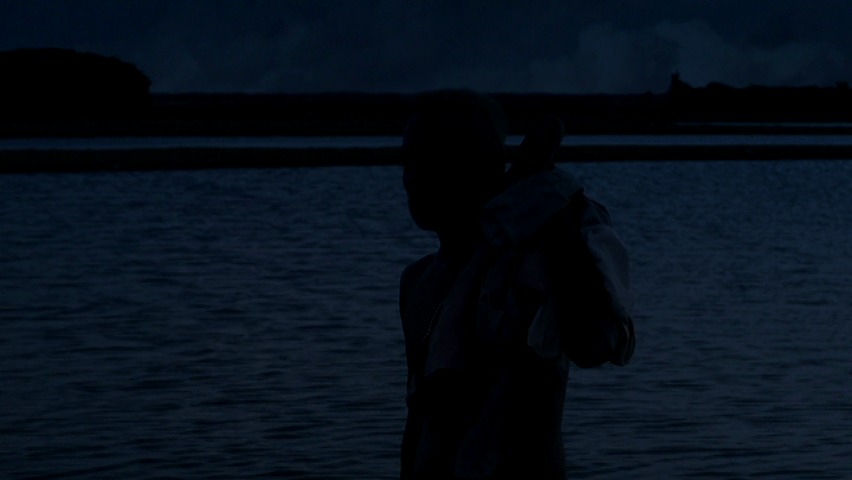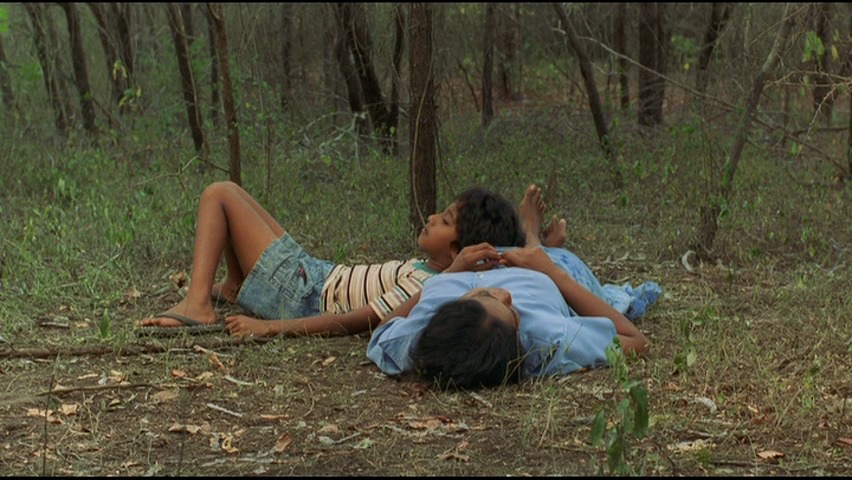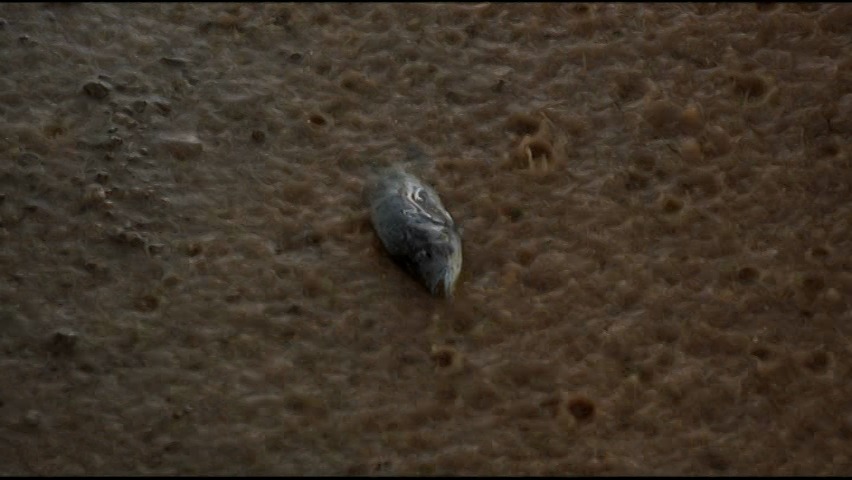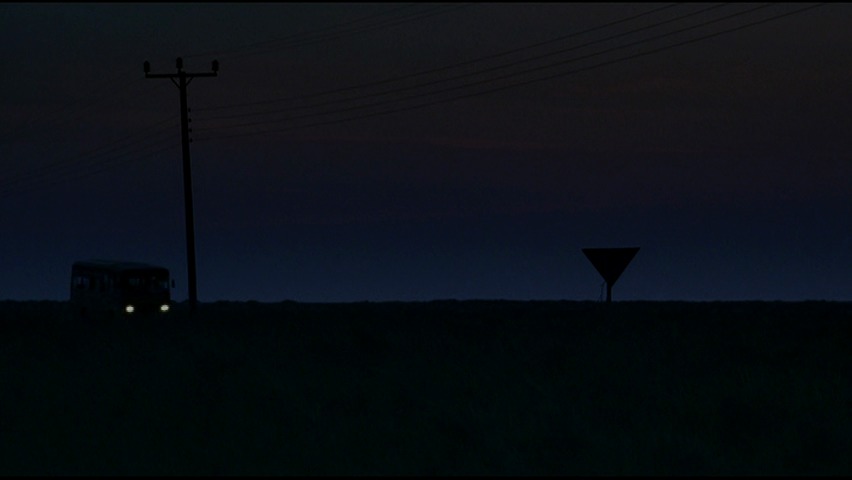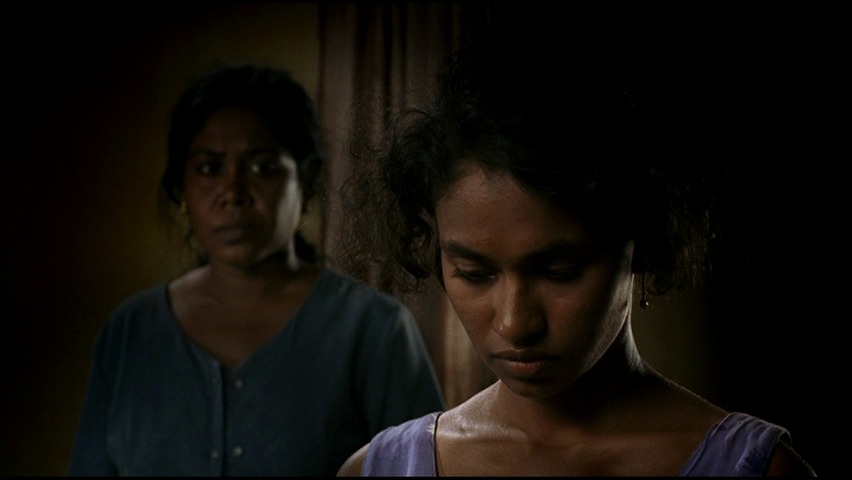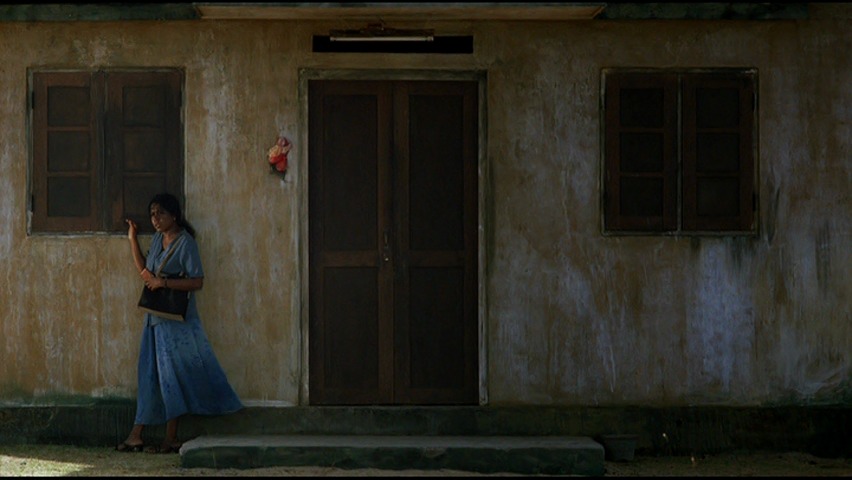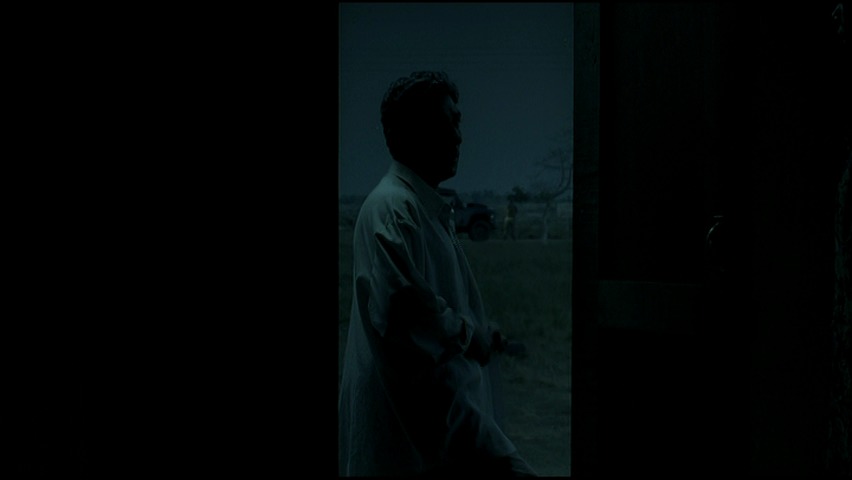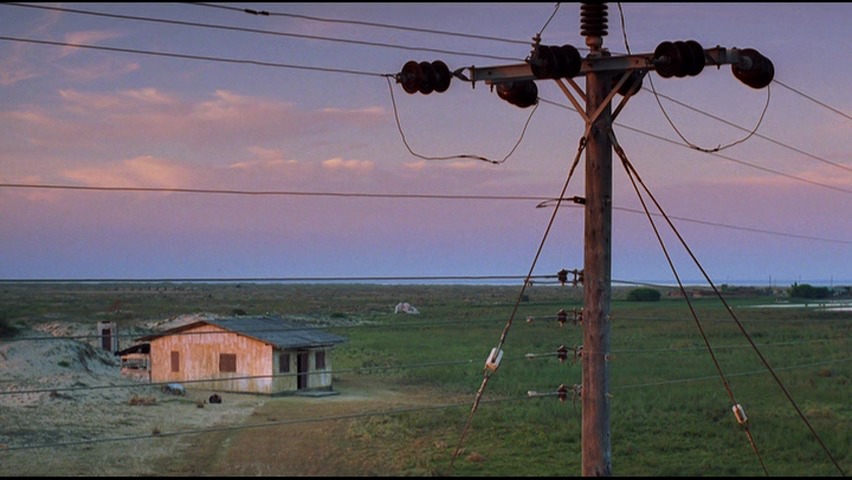 This is a beautifully shot, well acted, very slow-moving film. We're about ten minutes in when the first piece of dialogue appears.
It's great! It slowly (slowly) reveals what it's about. Sort of. It's a bit vague.
Hypnotic. But in an every-day way.
It won the Camera d'Or at Cannes. I've always thought that wasn't a very good film festival (as opposed to, say Berlin), but I find that a lot of the good films in this blog series have gotten some attention in Cannes, too.
(Oh! Me And You and Everyone We Know won the same prize the same year. That's also a lovely film.)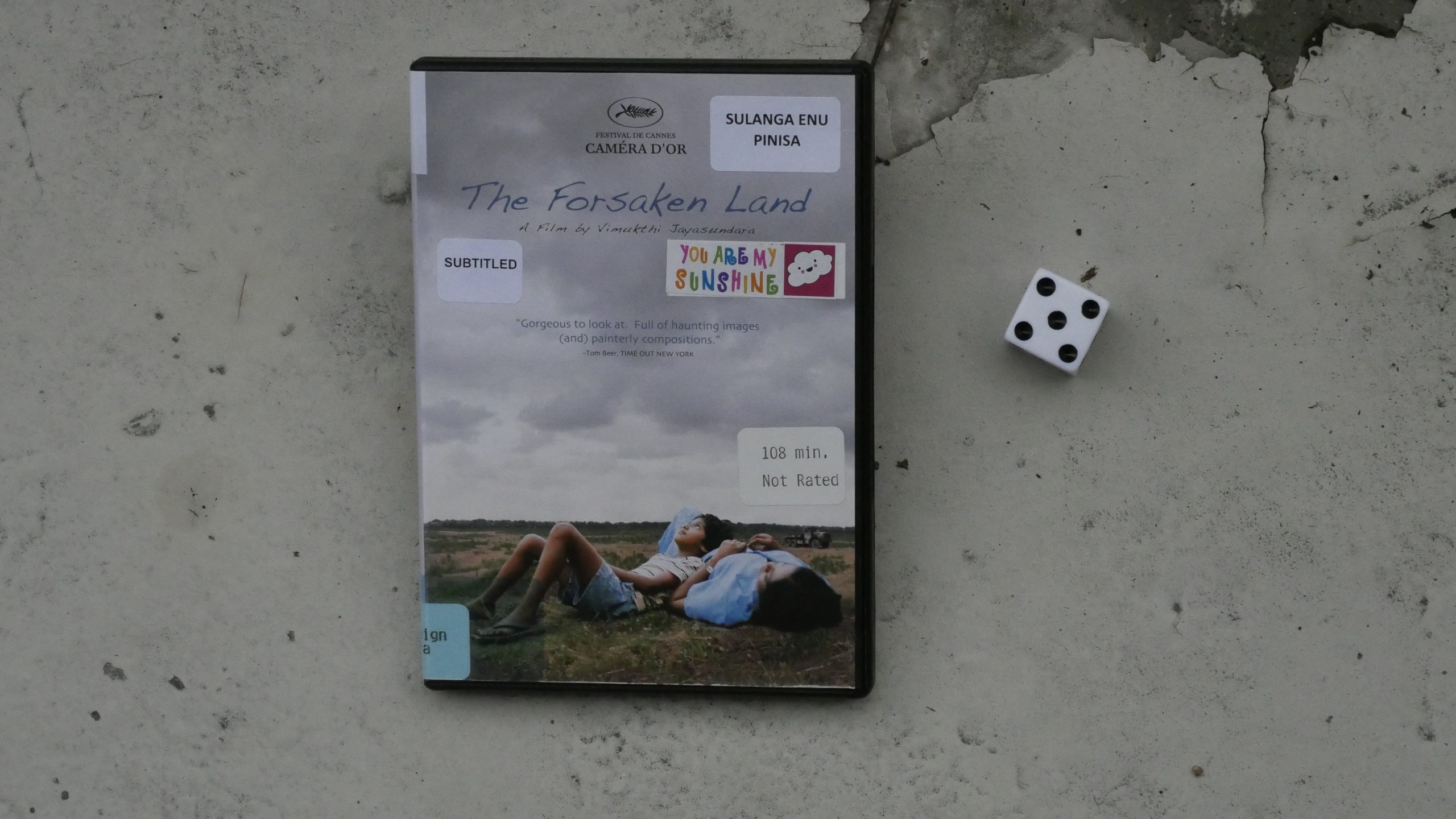 The Forsaken Land. Vimukthi Jayasundara. 2005. Sri Lanka.
Ceylon Sailor
1 part mango chutney
2 parts mango liqueur
3 parts lemon juice
7 parts arrack
some sprigs of coriander
some chunks of mango
Crush the coriander and the mango in a cocktail shaker. Add the other ingredients and shake hard with ice. Strain into a wine glass and garnish with a slice of mango.
It's very tart. Perhaps my mangoes weren't sweet enough. Perhaps dropping a bunch of simple syrup into it'll help…
Yes, that's better.
(Pre-syrup die toss follows.)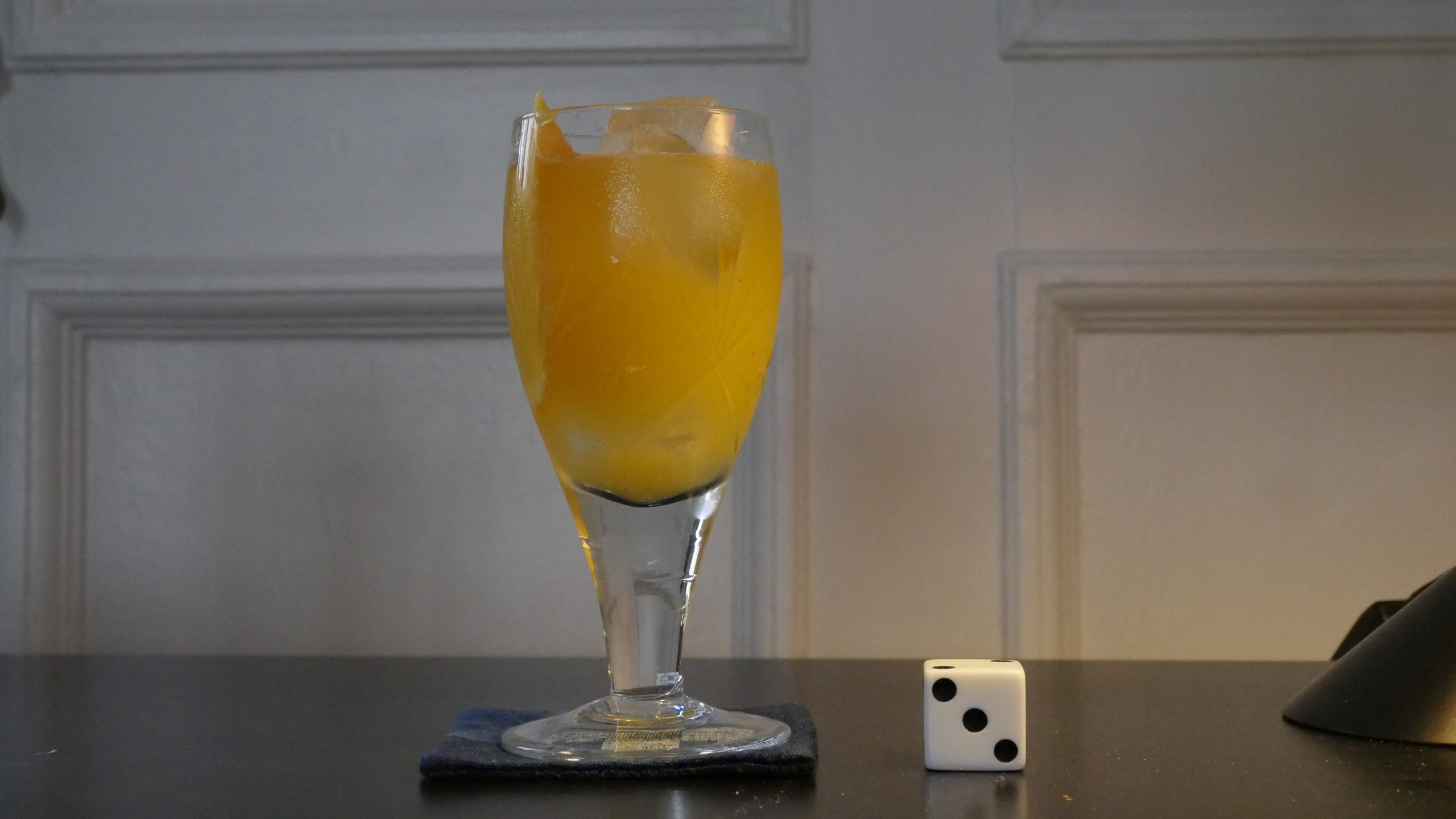 This post is part of the World of Films and Cocktails series. Explore the map.