Scènes de la vie de banlieue by Caza (1979)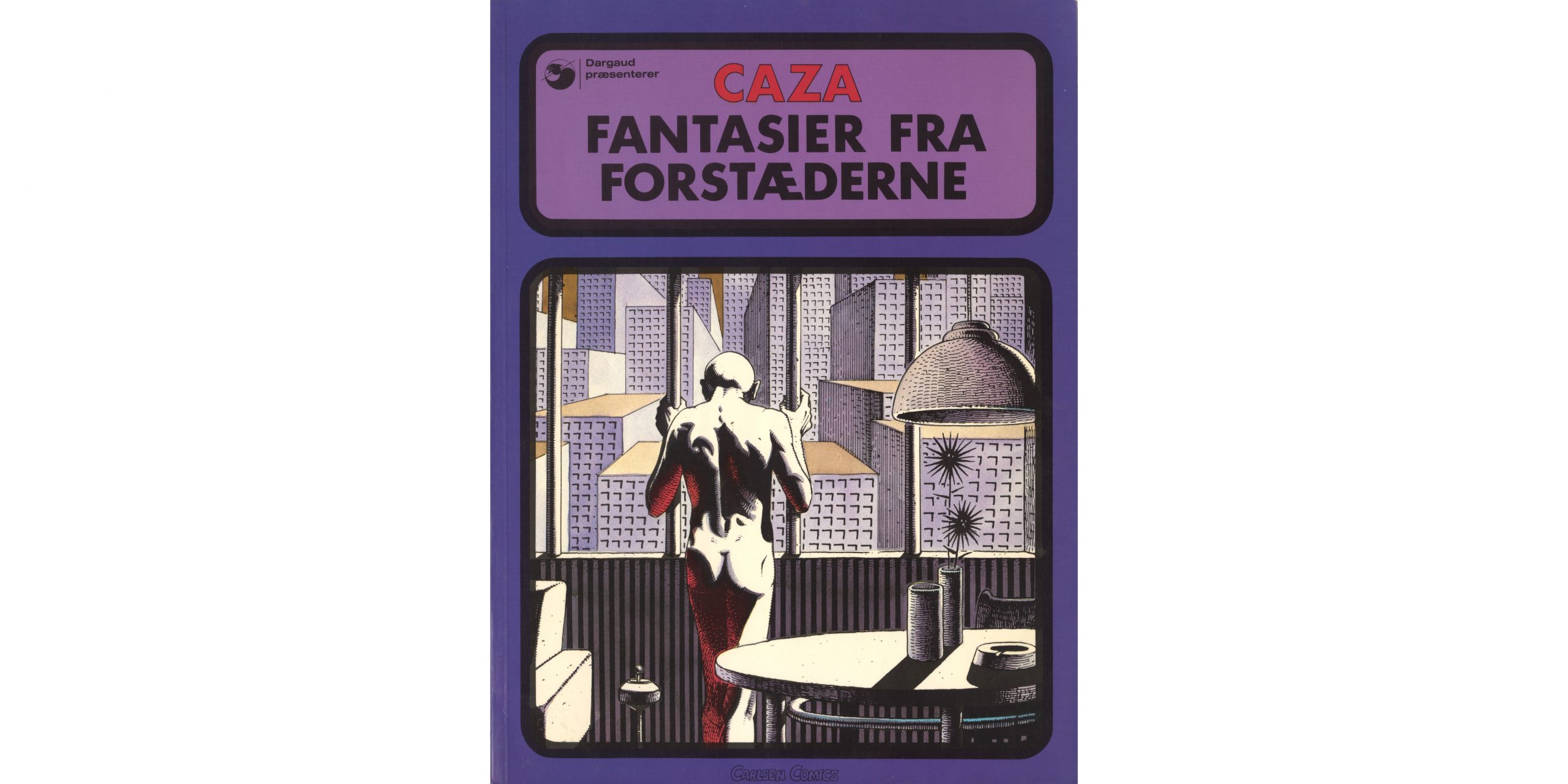 Caza is a prolific French artist (real name Philippe Cazaumayou) who has been doing comics since the early 70s (and continues to publish to this day). However, very little has been translated into any language I can read. (Except various stuff in various issues of Heavy Metal, but I can't seem to find an index at the moment…)
So this post is just about two works, and kinda encapsulates a lot of what's great and frustrating about French comics.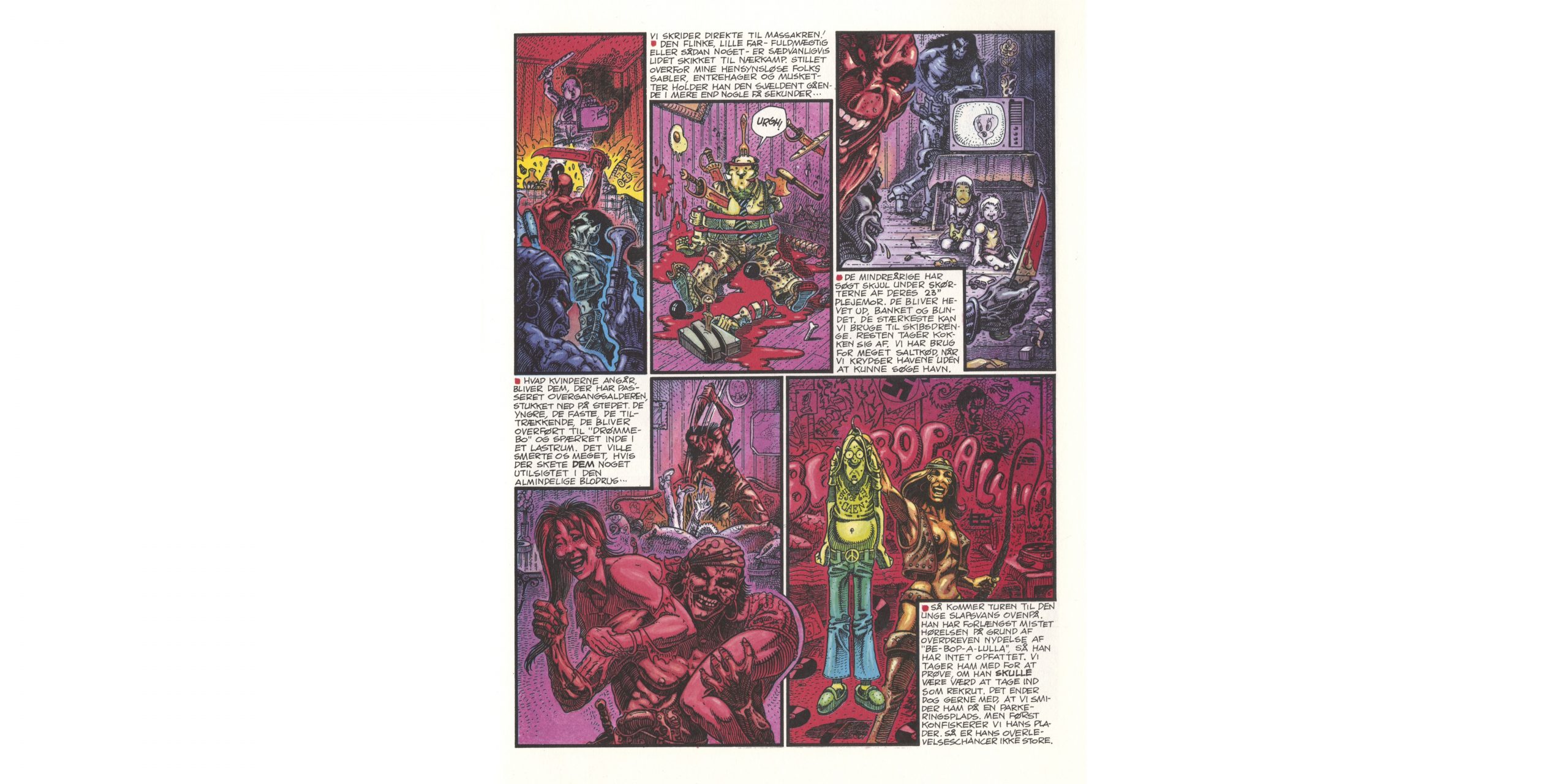 The first book is a Danish omnibus collection of Caza's mid-70s work for Pilote under the collective name "Scenes of Suburban Life" (if I were to hazard an English translation. Or "Scenes from Life in Suburbia"?). These were released as three separate albums in France, but (in an unusual move for the Danes in 1980) released as one single tome. Which is a good idea, I think.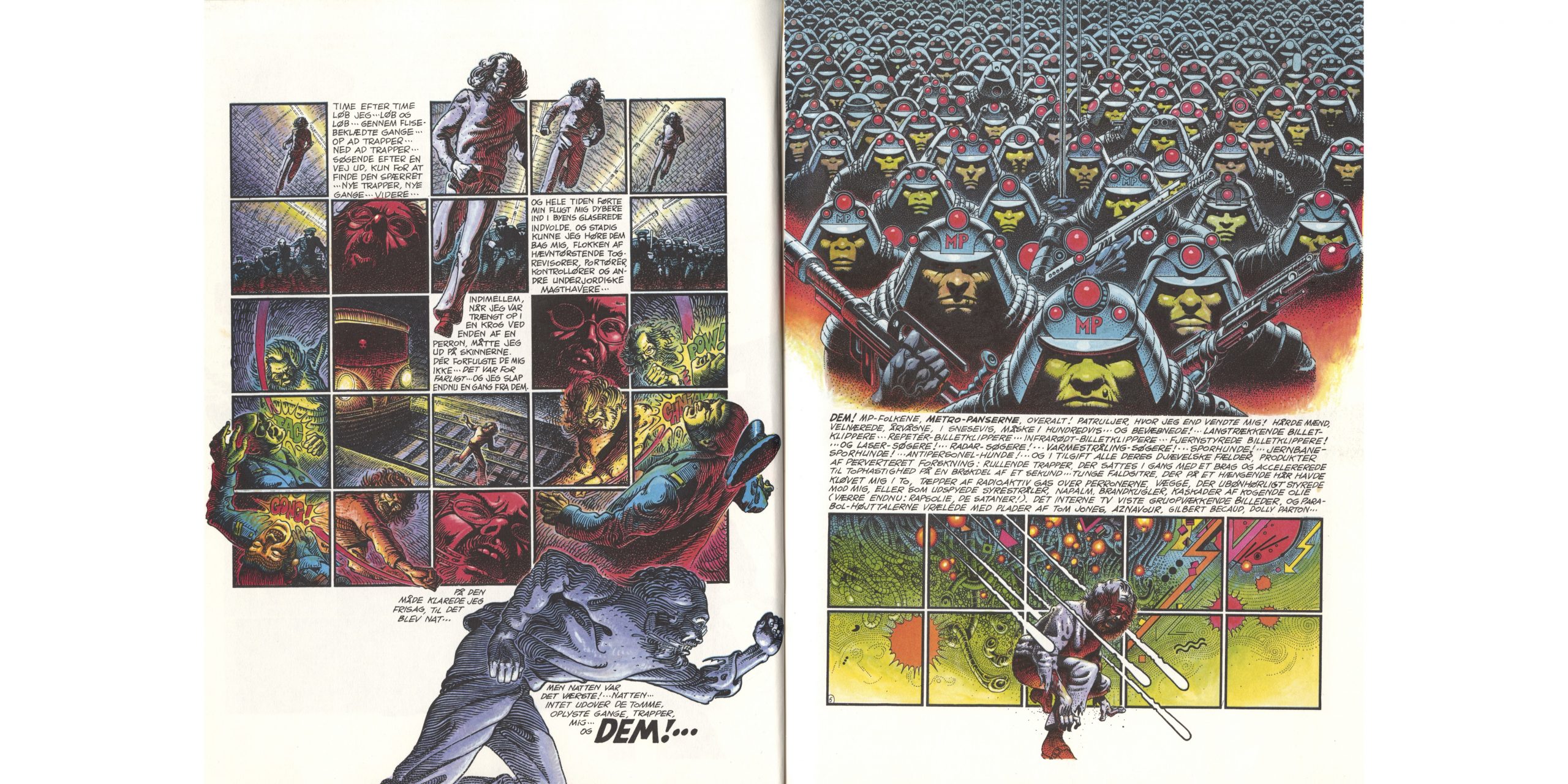 I remember buying this book. We were on a holiday in Copenhagen, and I visited my first real comic book shop for the first time, and I literally died. Literally! I was 12, and it was all rather overwhelming. I chose this book out of all the ones available probably a lot because it was bigger than the rest. And because it looks really cool.
I remember reading the verbiage on the right-hand page above like it was a serious sci-fi text, but later my older sister read the same page and started laughing. A lot. That's how I realised that this was supposed to be funny.

And it is. The very word-heavy pieces can be a slog to get through if you're not in the mood, but they're quite playful in the way they pile absurdity upon exaggeration. And, of course, the artwork is very appealing in an occasionally disgusting way.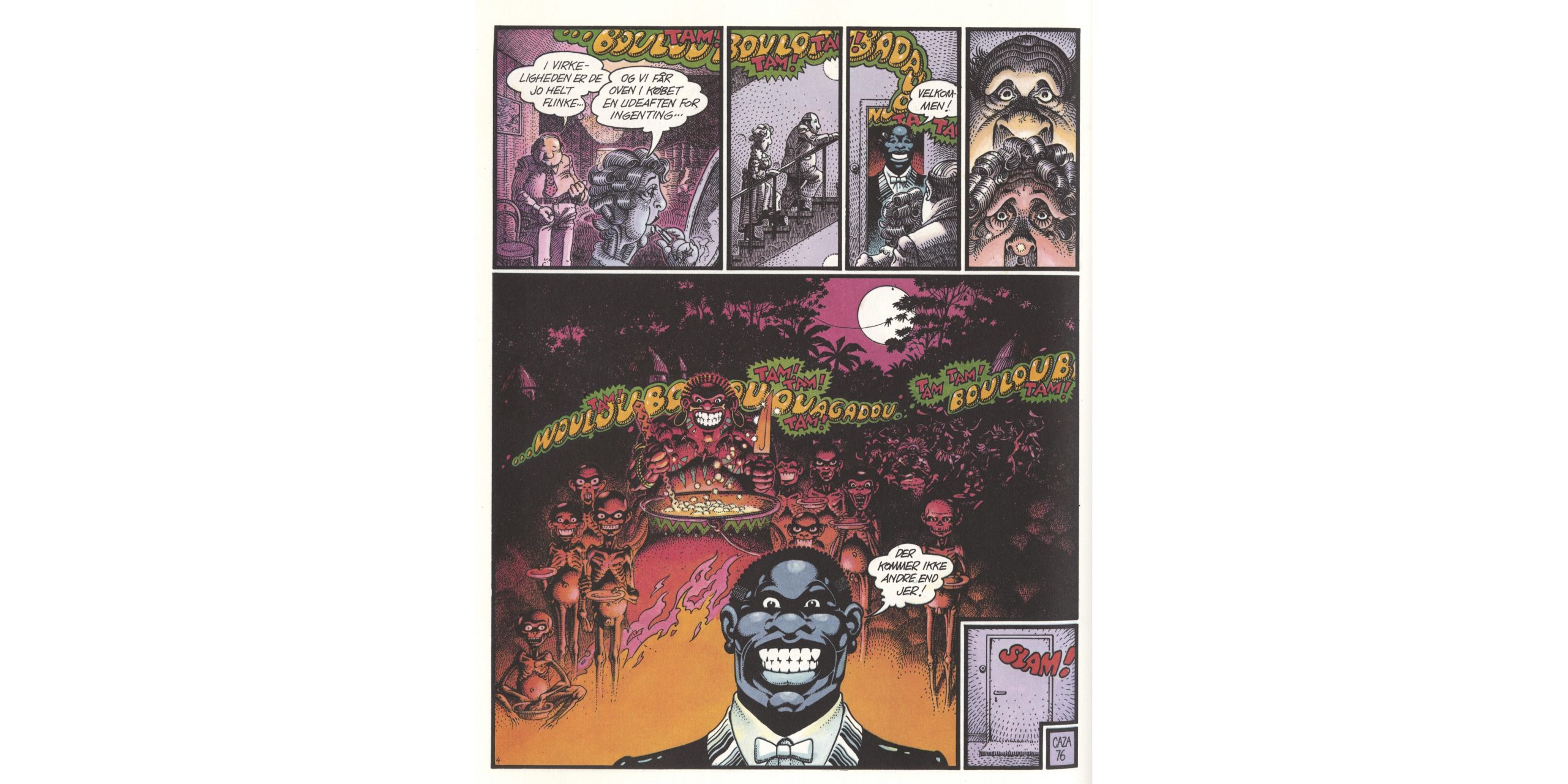 Many of the stories are about the French everyman Marcel Miquelon (seen in the topmost panels above with his wife (of various names)) who's disturbed by noise coming from the flat above. He investigates and happens upon one absurd thing after another, usually getting killed in the process.
Not all of these have aged all that well, though. This one, for instance, he visits his nice black neighbours and they turn out to be cannibals (that presumably kill them). The end. Yes, that's absurd, but is it funny?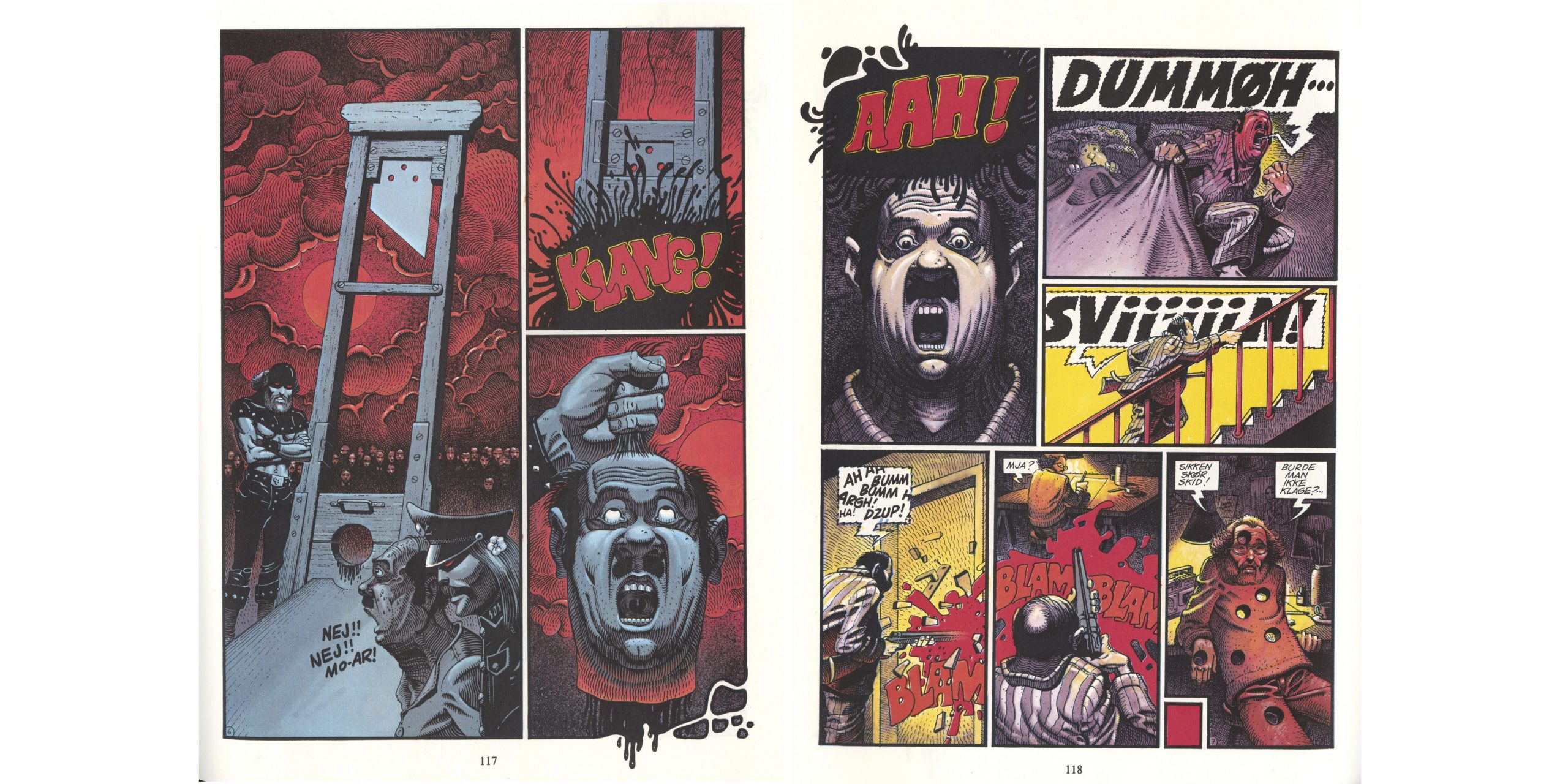 For once Marcel gets a revenge on Caza. After having a horrible nightmare where Caza tortures him (once again), he takes decisive action against the artist (who lives above him, of course).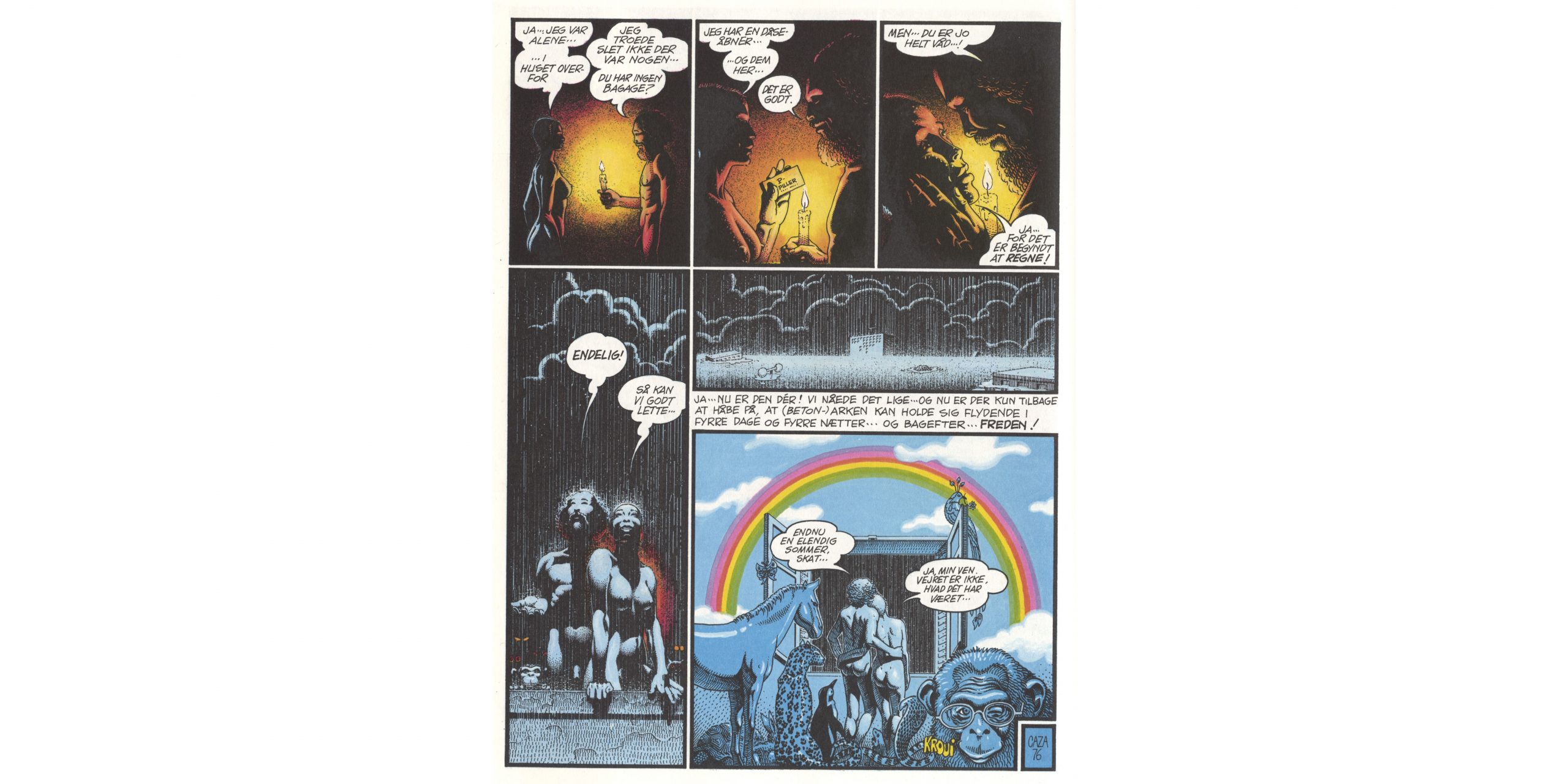 These pieces are meant to be funny, of course, and they are, but they also want to engage with society. Behind all the humour, there's a real anger and disgust with modern society. Caza also offers various symbolic and fantastic ways out of the predicament, and they're sometimes kinda moving.
All in all I have to say that I had really good taste when I was 12.
Laïlah by Caza (1988)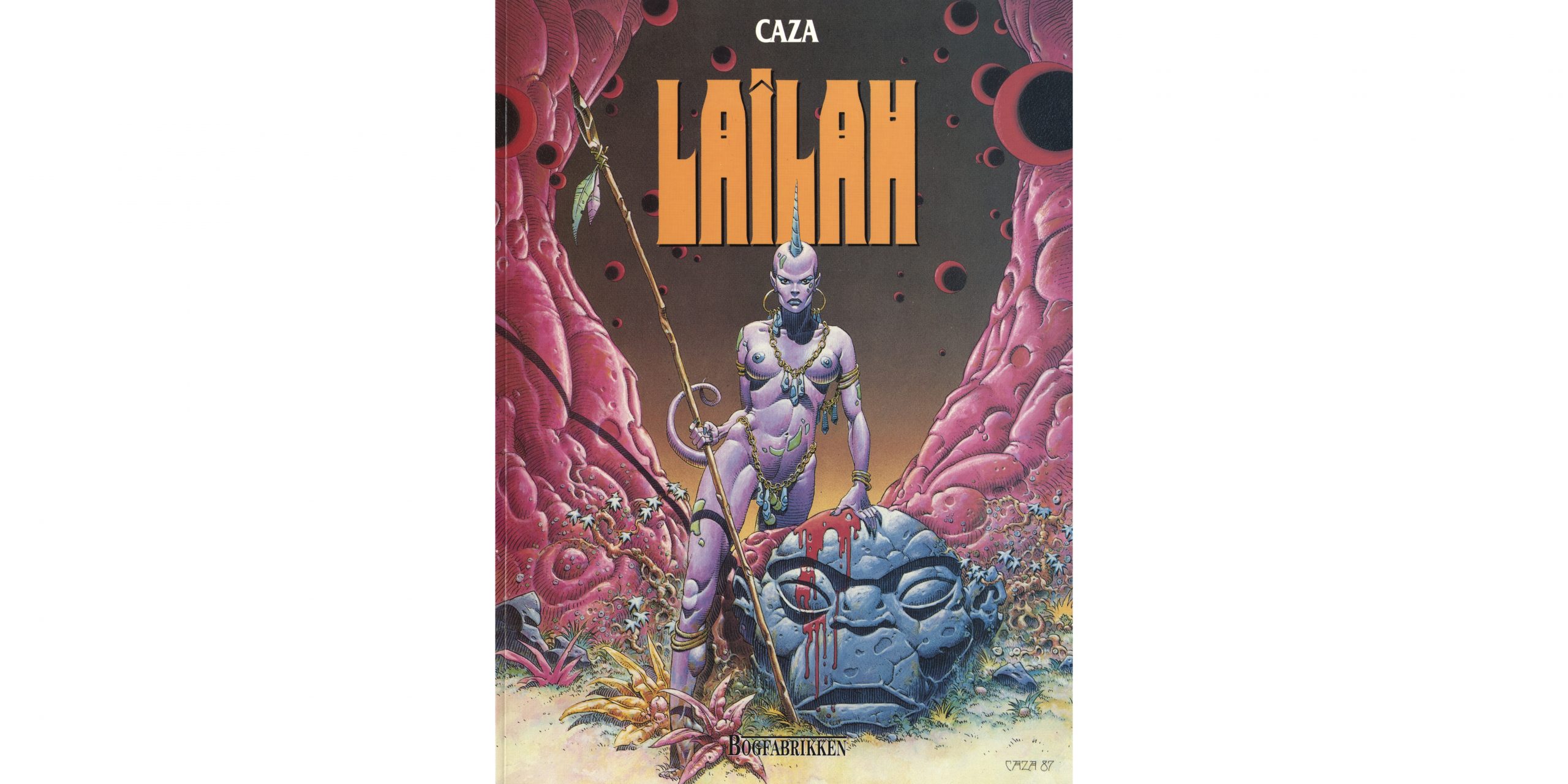 But then… eight years later we have Laïlah. Back in the early 80s, in my early teens, when I was buying most of the comics featured in this blog series, it seemed like there was a never-ending flow of great French-ey comics from Europe flowing into my hands. And then it kinda stopped. I had no idea why, at the time, but I turned to American comics instead.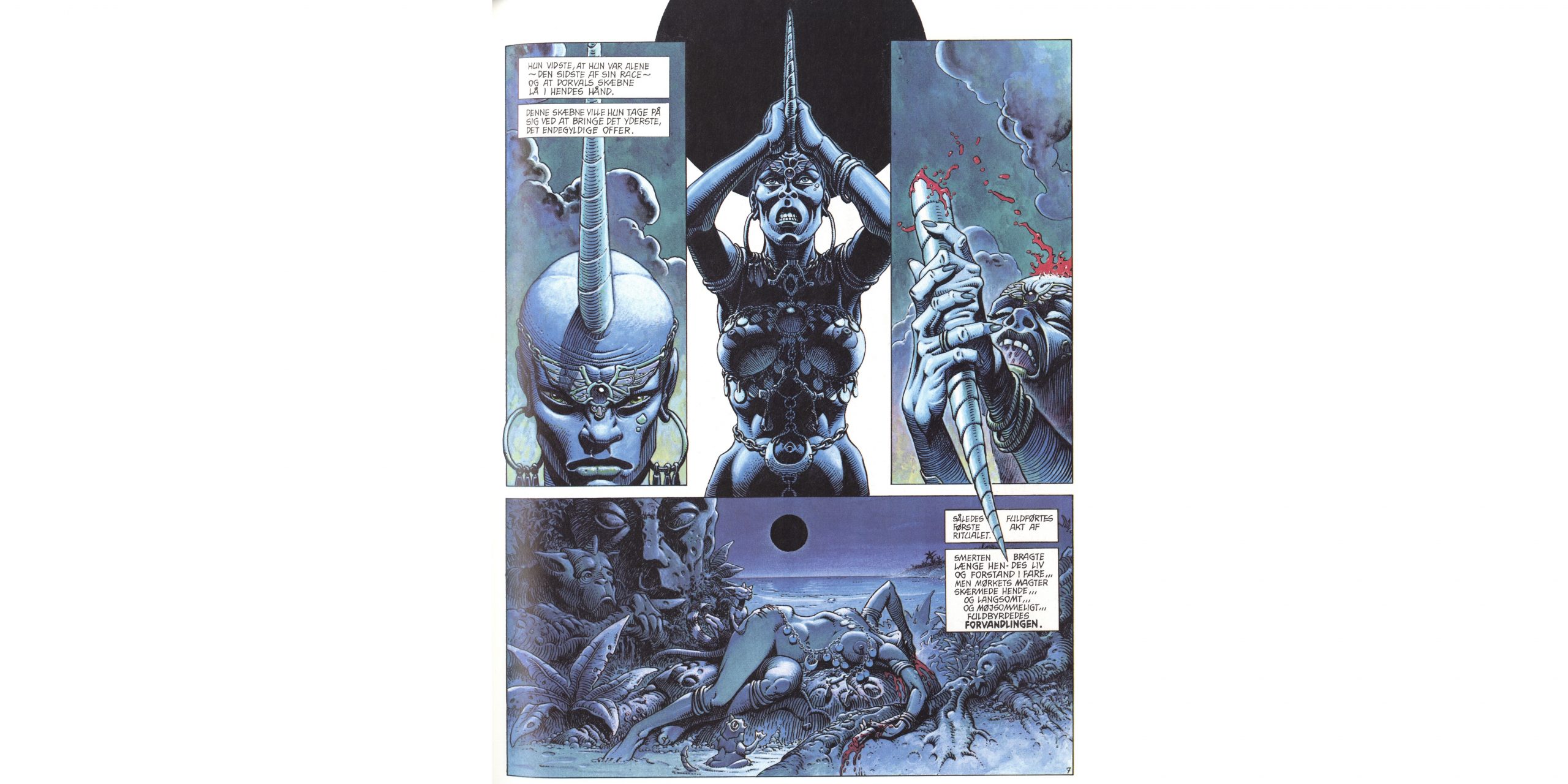 As I understand it now, what had happened in France is that following the success of Metal Hurlant, there was a major shakeup in the way comics were published. The old weekly stand-bys like Pilote magazine saw a drastic decrease in readership. This again led to an implosion in venues older comic artists had to publish their work in. So when I was starting to read these comics, it was already really over, but there was a backlog of things to translate.
While in the early 70s it seemed like anybody could publish anything, in any genre, now what sold was porn, sci-fi and, of course, sci-fi porn. Laïlah is from that apotheosis of the 80s French-ey scene.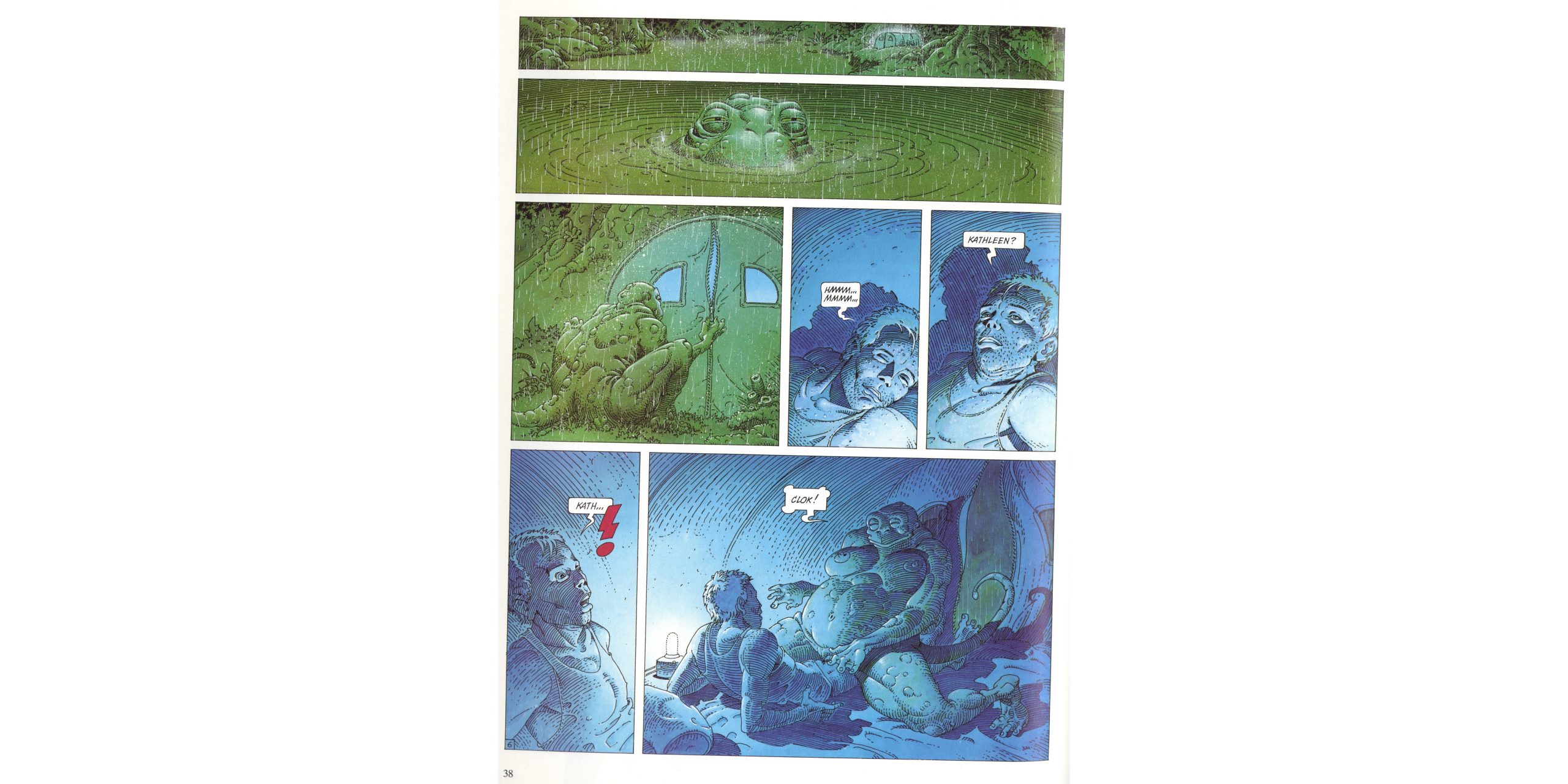 It's still nicely drawn, but not with the same obsessiveness and attention to detail as in the Banlieue stories. One of the stories in this album (originally published in Metal Hurland) is humorous (illustrated above), while the other two are very… er… mystical. Which is another common path for French artists in the 80s (viz. Simon le Fleuve).
Caza is still publishing today, but (like I said) not available for me to read. Perhaps it's just too French? I don't know. The Banlieue book is still funny, but perhaps you need an older sister to tell you so.
This post is part of the BD80 series.