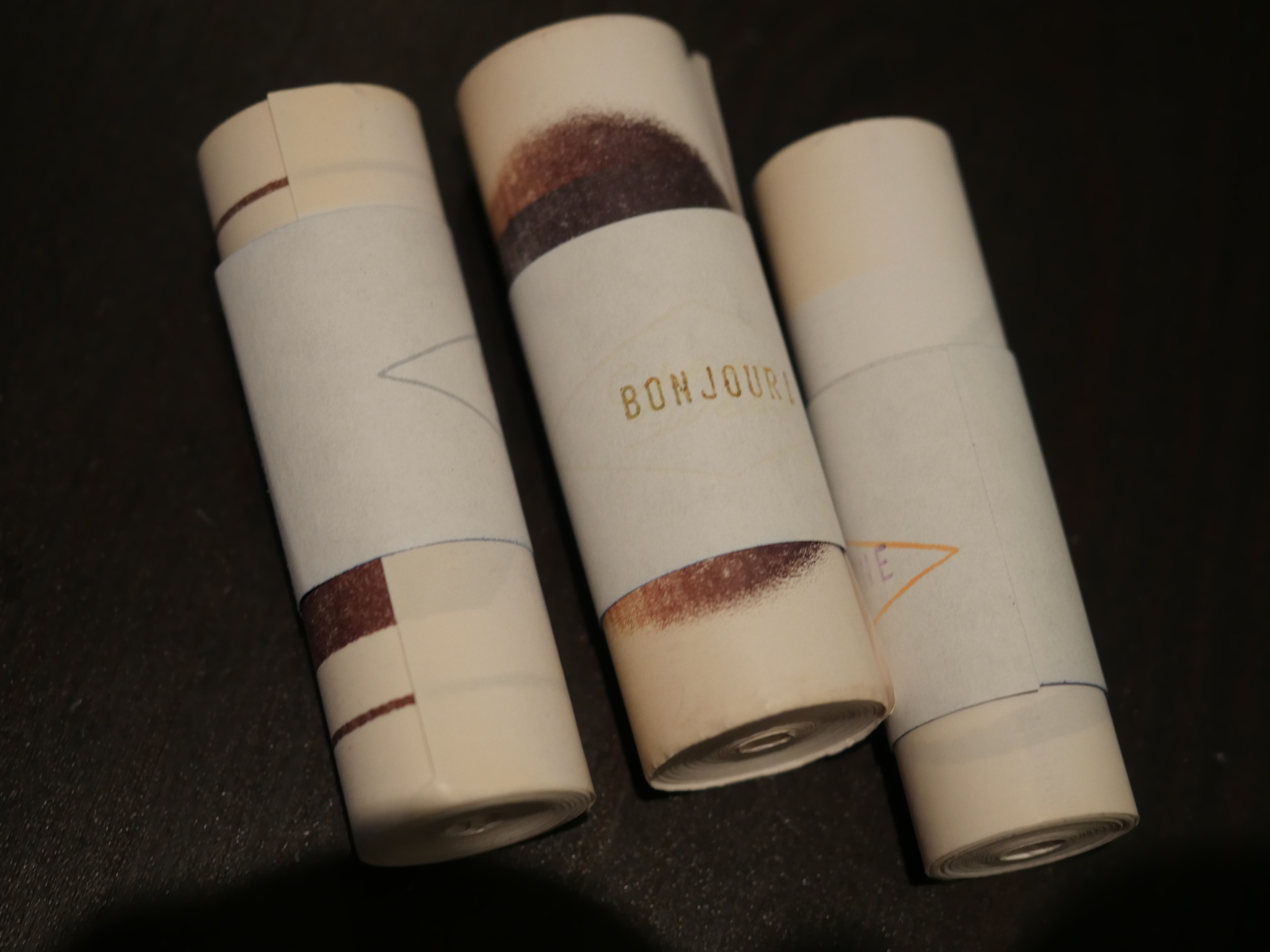 I bought these comics by CF a few months back, but they, er, rolled behind a stack of comics, so I forgot about them until tonight.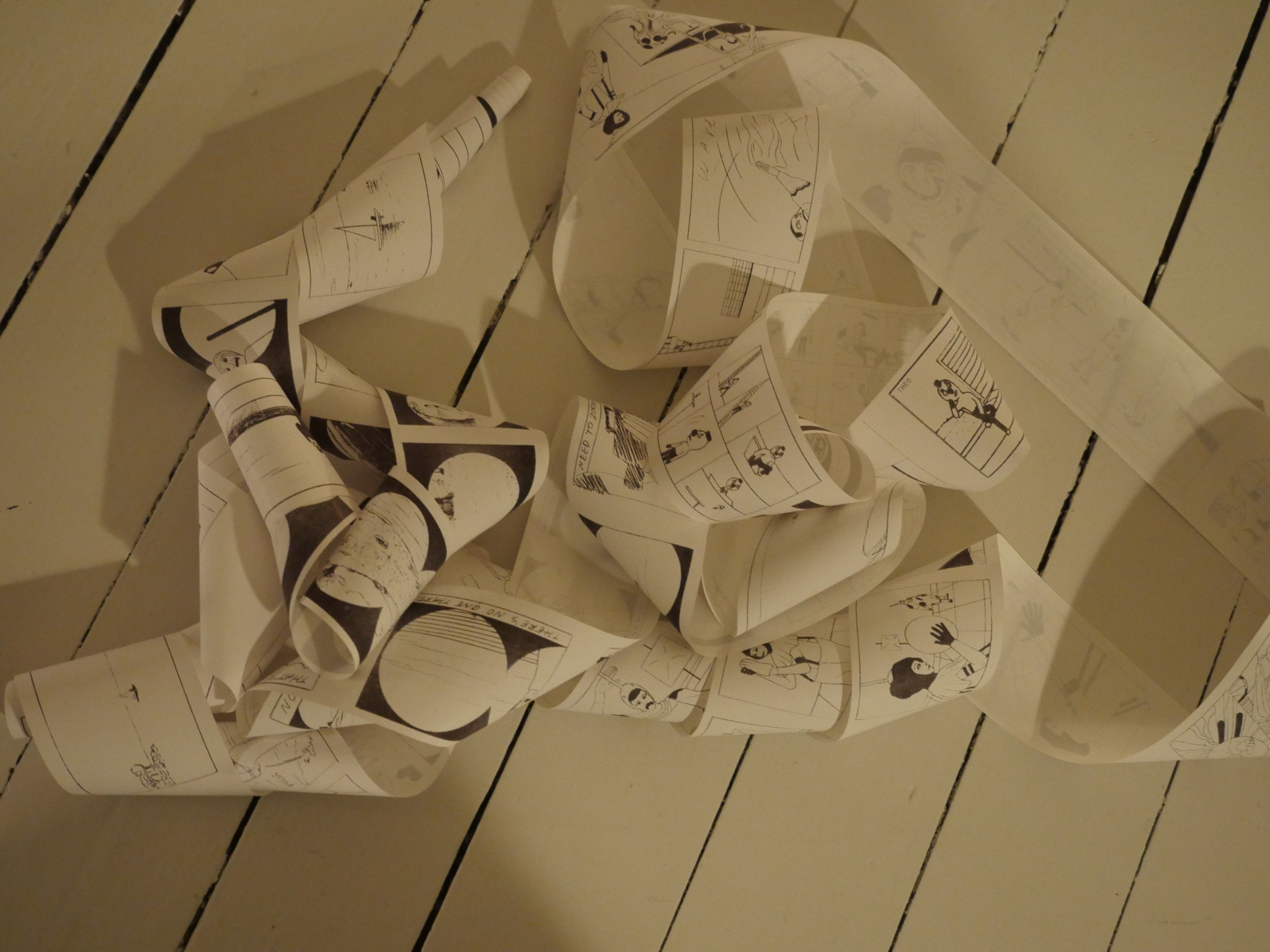 They're printed on thermal receipt paper, so they're monochromatic, but CF has customized them a bit with various stamps at the start and end of each roll.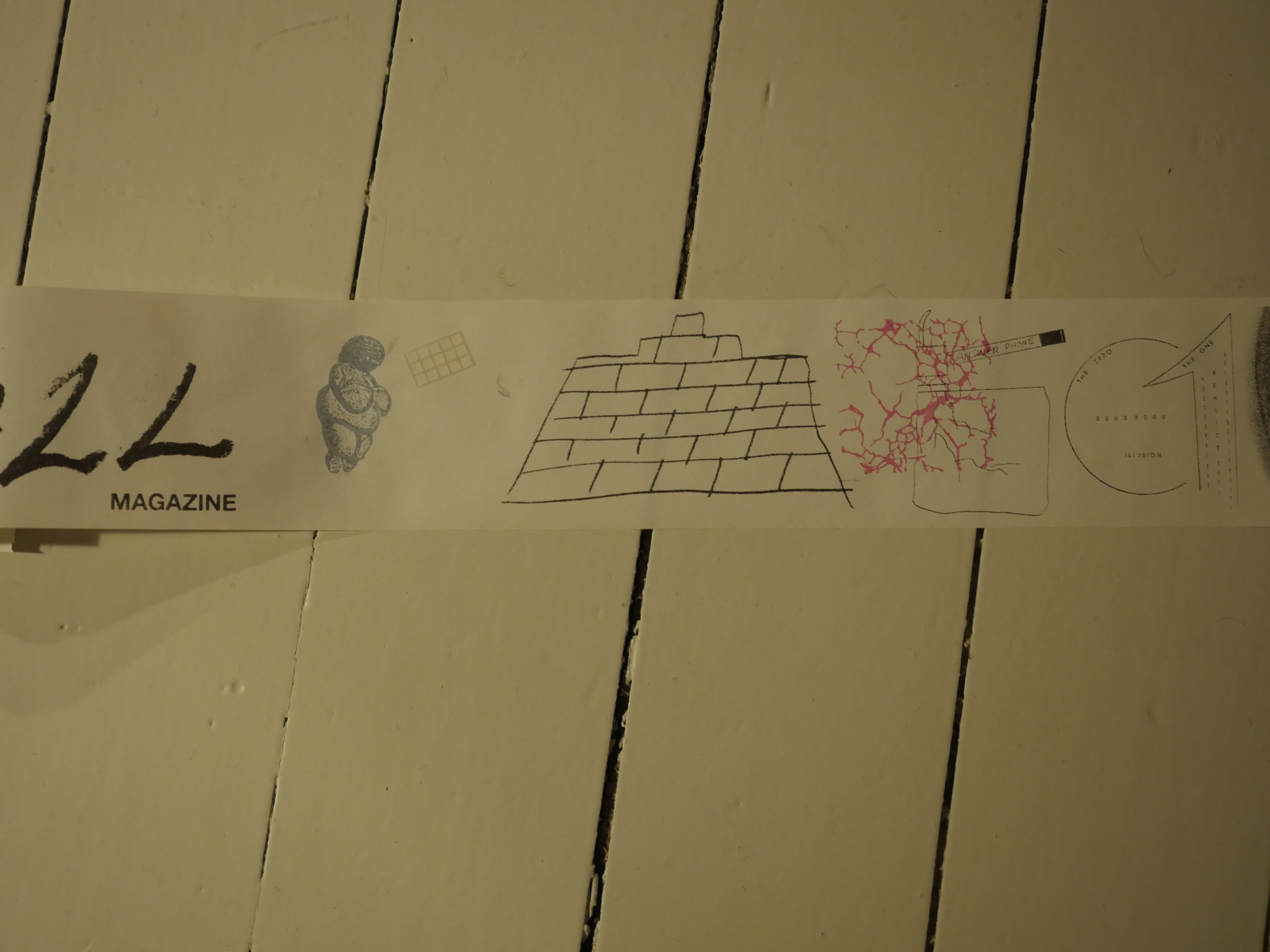 Winding them back up after reading reminded me of helping my father go through receipt rolls in my childhood. (He had a store.) It didn't happen a lot, but sometimes you had to chase down big errors, and the only way to do that would be to unwind the roll, looking for that (apparent) 3,000,000 sale…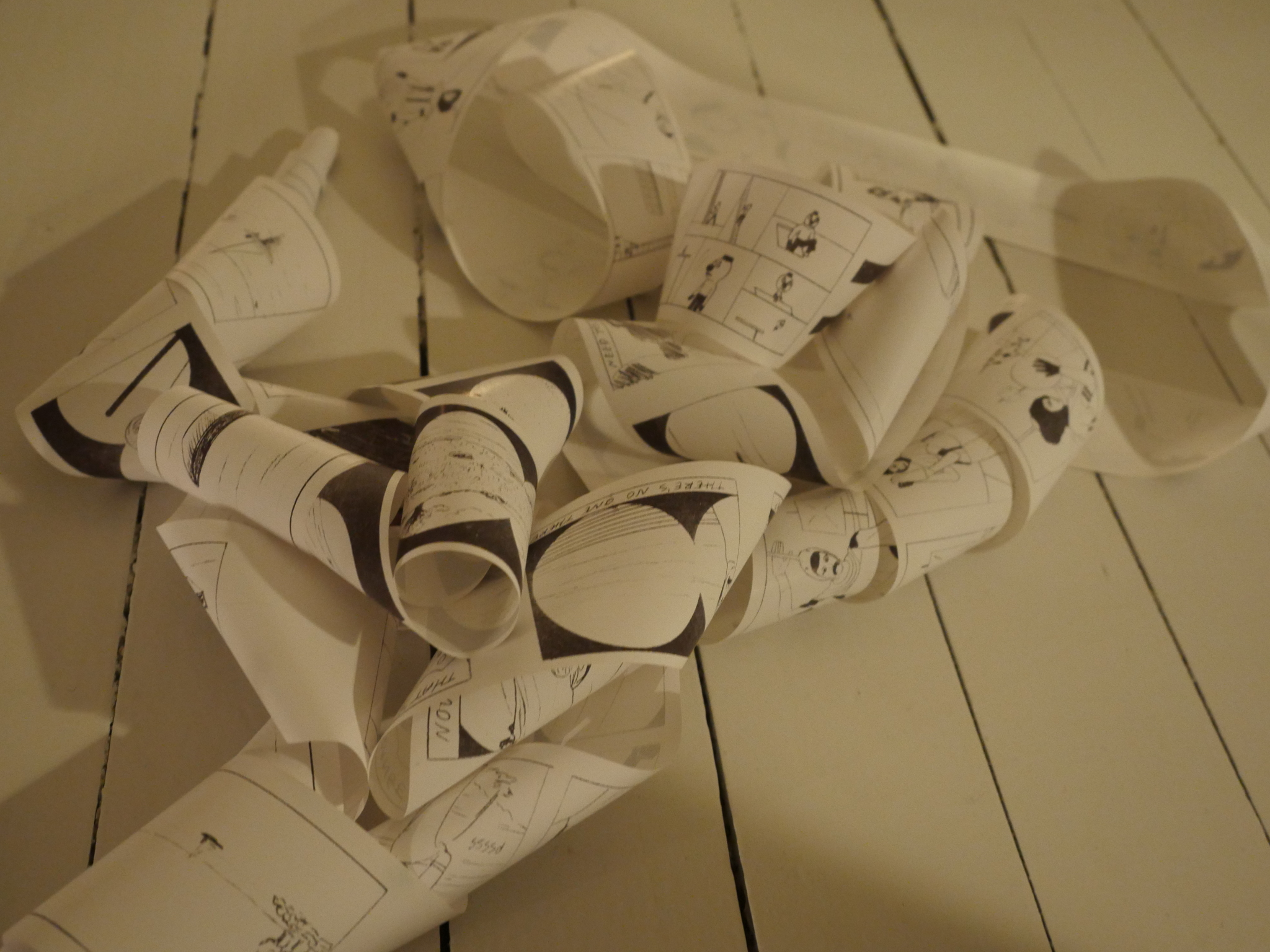 … and then re-roll it all.
The contents of these rolls are a lot more aesthetically satisfying, though.
You gotta love CF. And the fourth volume of the amazing Powr Mastrs is finally being published in 2017. I'm looking forward to that…