After finishing that Tilda Swinton Project yesterday, I didn't have anything to do today, so I could either do something useful…  Or I could start screen-printing again.
So I went out and bought some new photo-sensitive emulsion, and some new inks, and off we go.
Just to get started, I printed this duo-tone George Herriman "x" from Krazy Kat: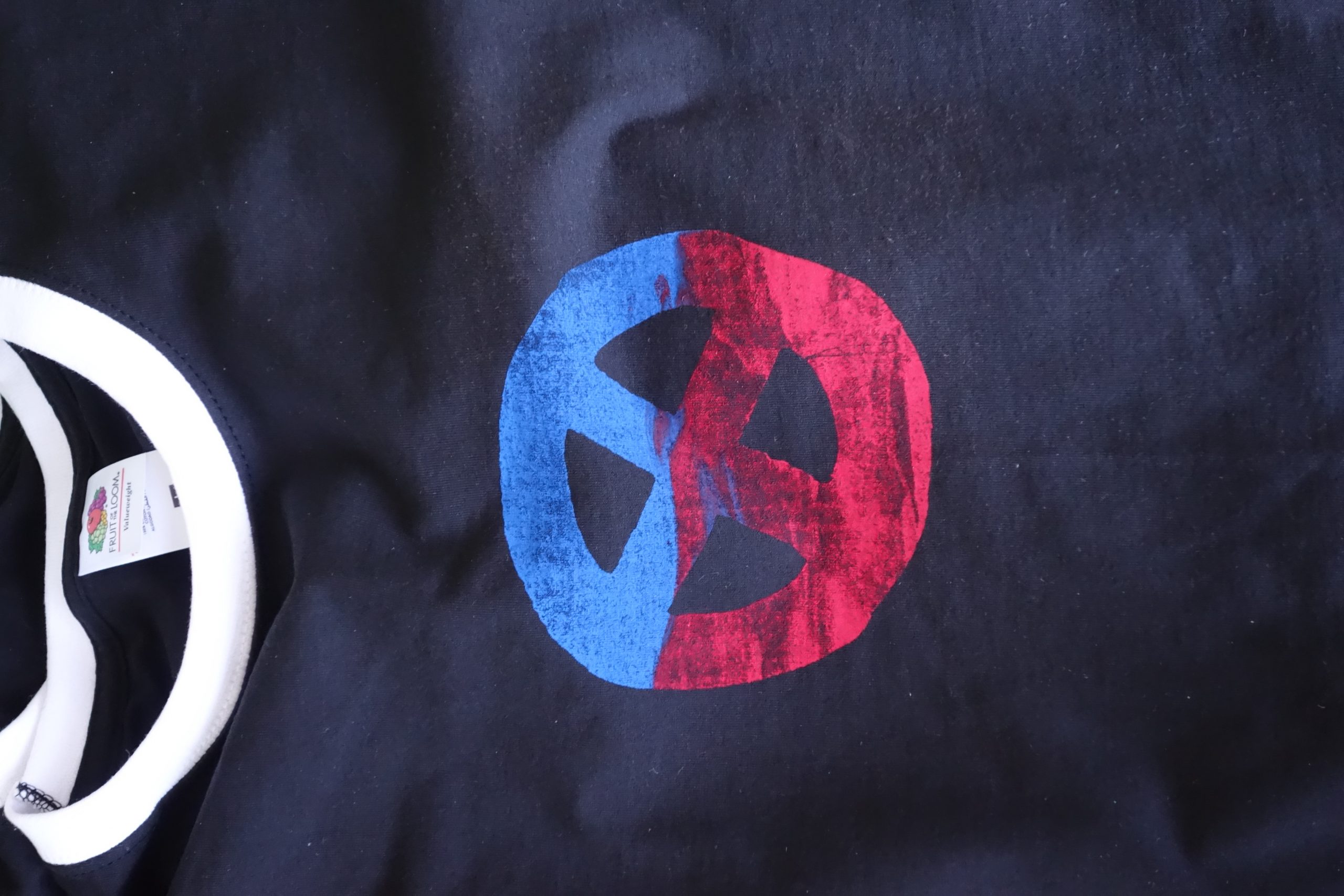 I used some old red ink, and I think it may have become a bit too thick.  I should get some thinner…
Then onto printing something a new design.  But *gasp*!  What's happening!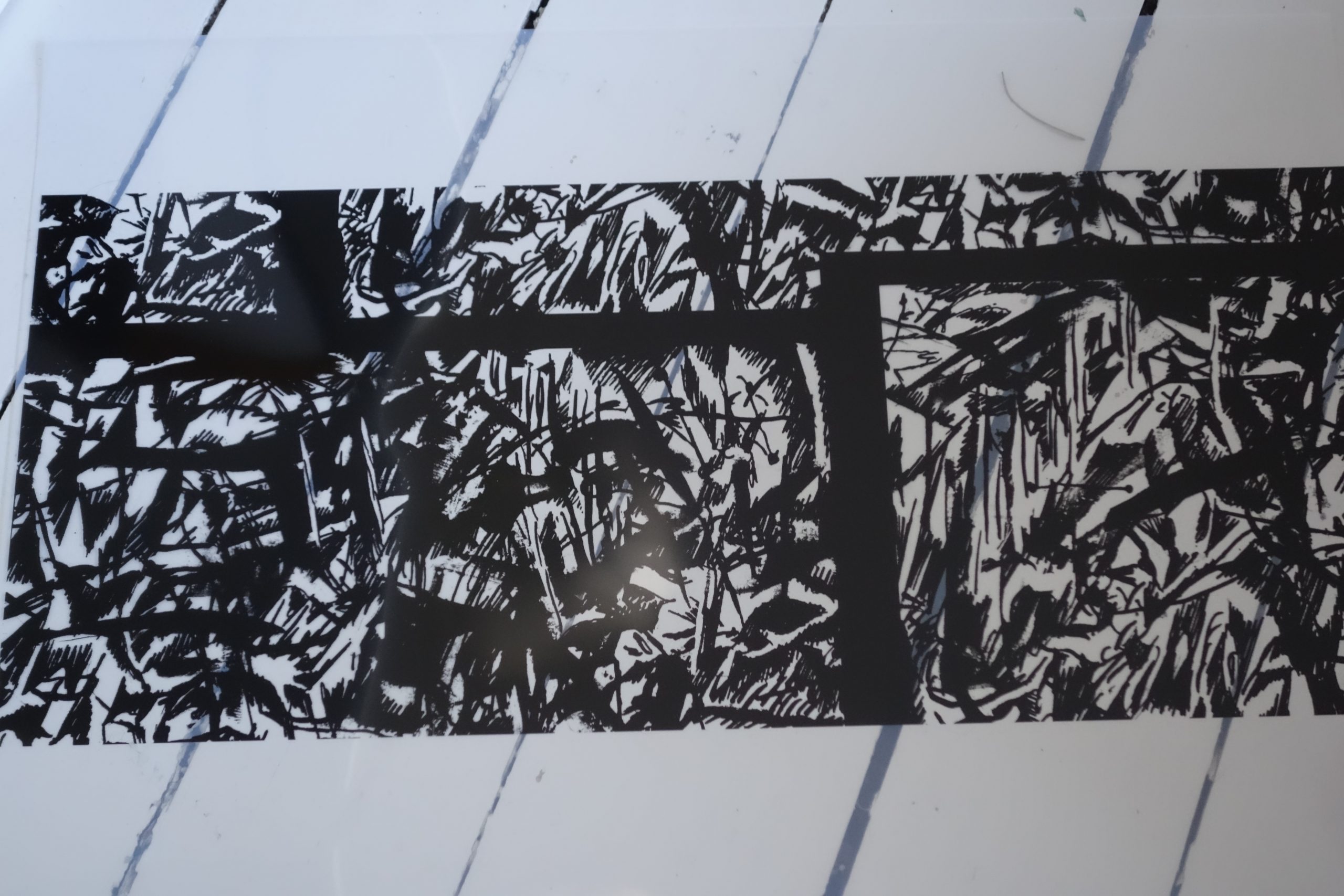 That doesn't look right.  After experimenting a bit, I remembered that if I print with Cups with "-o fitplot" or "-o fit-to-page", and the image has more pixels than the printer has, then everything goes all wonky.  My Epson Stylus Photo R3000 does 5760×1440, apparently.
Cups is supposed to rescale the images to fit the width/height of the printer, and it works well if the image is smaller than the resolution of the printer.  But scaling down just doesn't work.
So I wrote this tiny shell script to rescale stuff before printing.
I think this really is a bug in Cups or something, but look how pretty: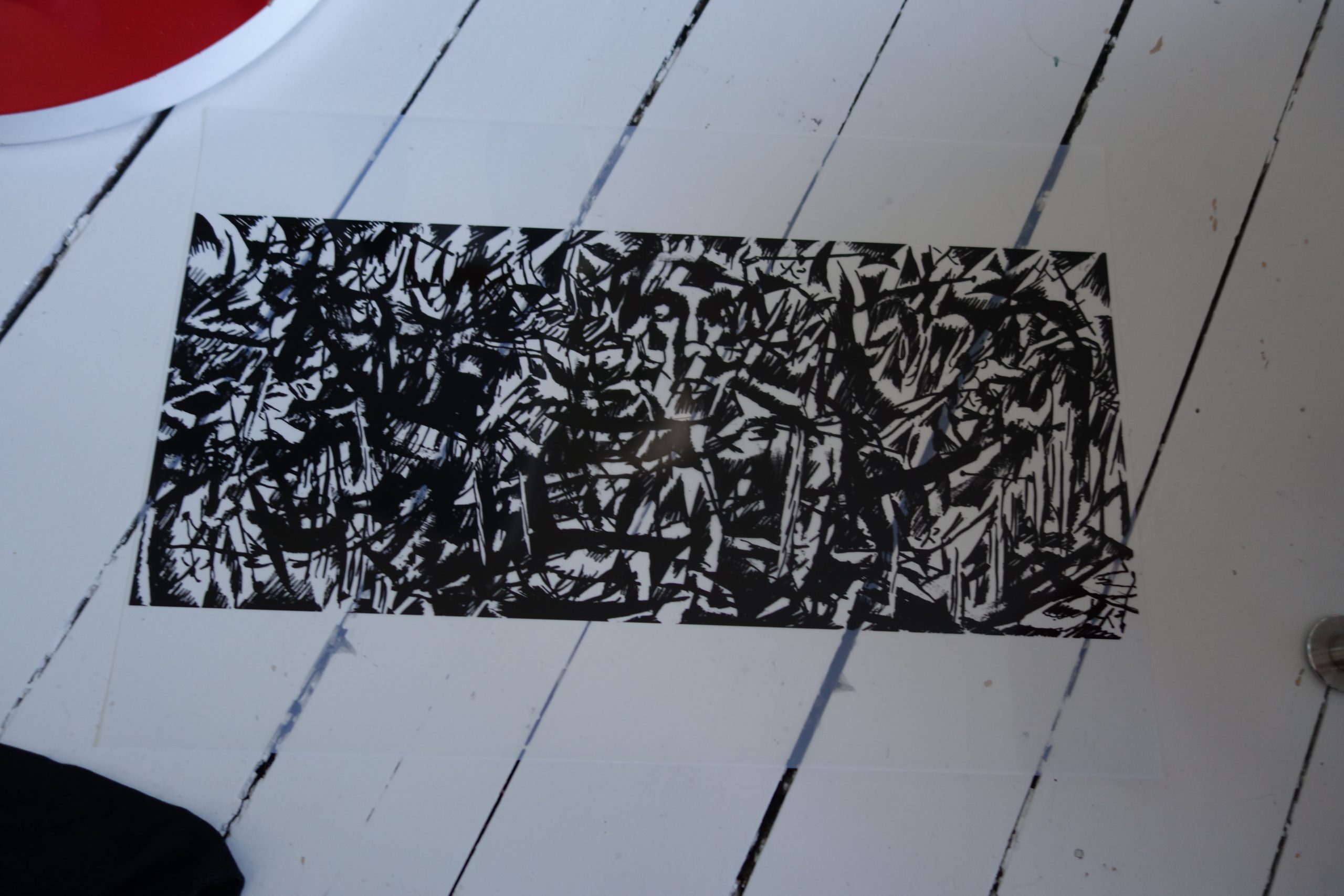 (That's a Jimbo image by Gary Panter, by the way.)