I'm still still still waiting for the right squeegee (the squeegee shop owners apparently went to France for the summer) for doing screen printing, but I got a shipment of t-shirt blanks.  So I had to make something.
I bought a different make of iron-on transfers — this time for black shirts. Sigel Foil T-Shirt Transfers.  Or something: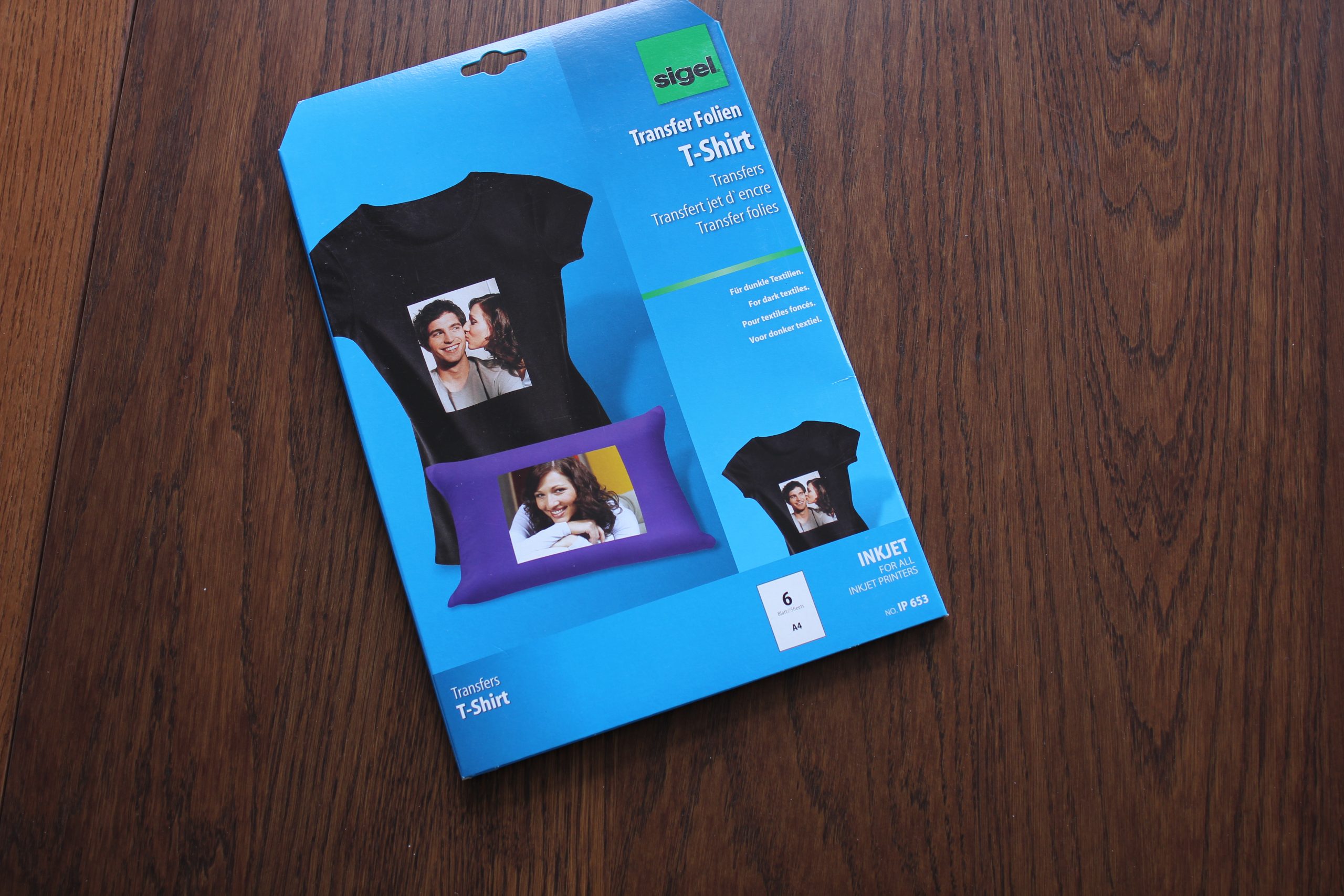 These are pretty nice.  You print out onto the transfer "paper", remove the backing, and then iron the plastic onto the shirt.  The end result is kinda stiff, so it makes the shirt bunch up a bit, but it does look quite nice.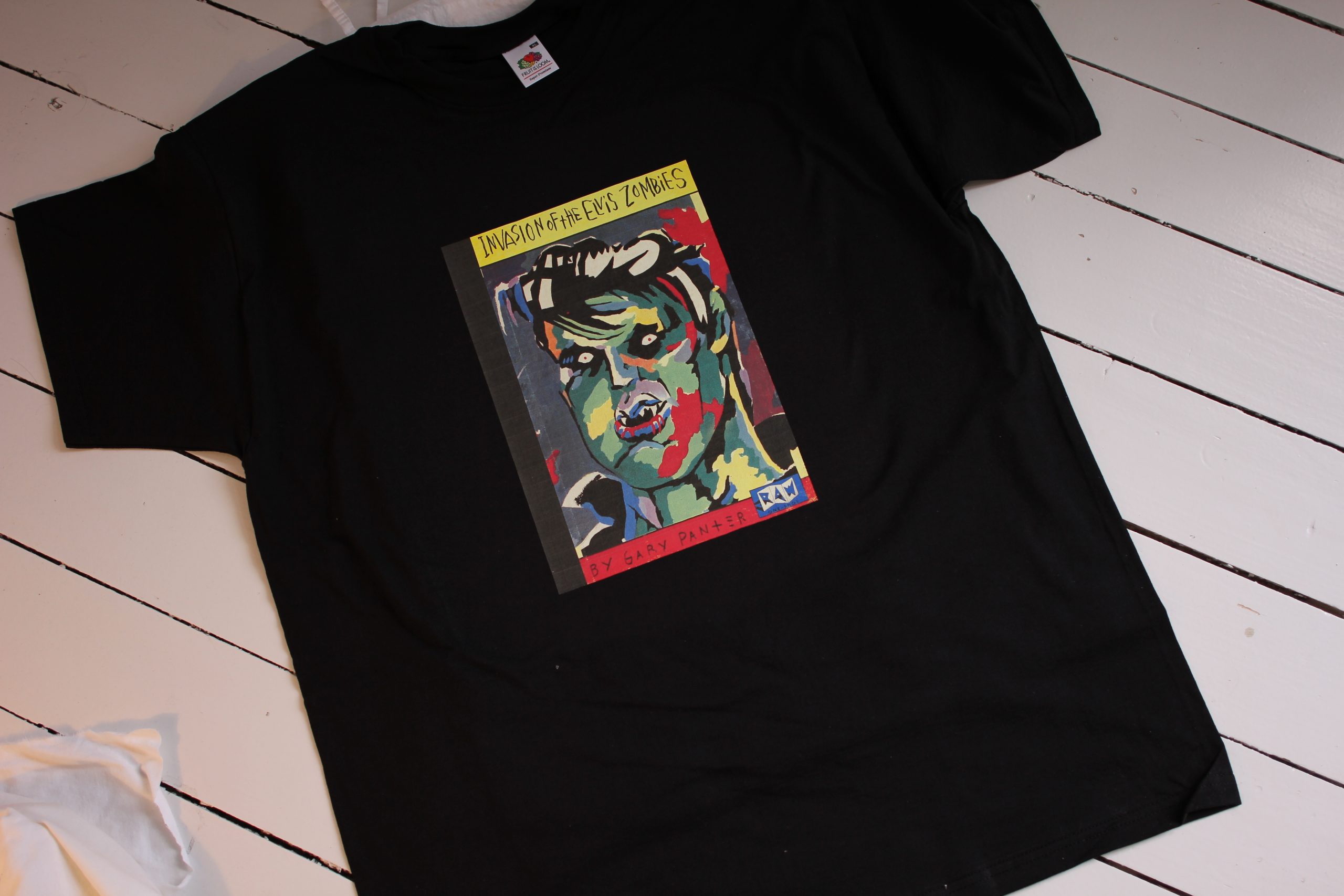 For an iron-on transfer thing.  How's that for a review.