While waiting for the screen to dry, I remembered that I had bought some iron-on transfers when I bought the printer, so I printed out a Gary Panter image on one of them.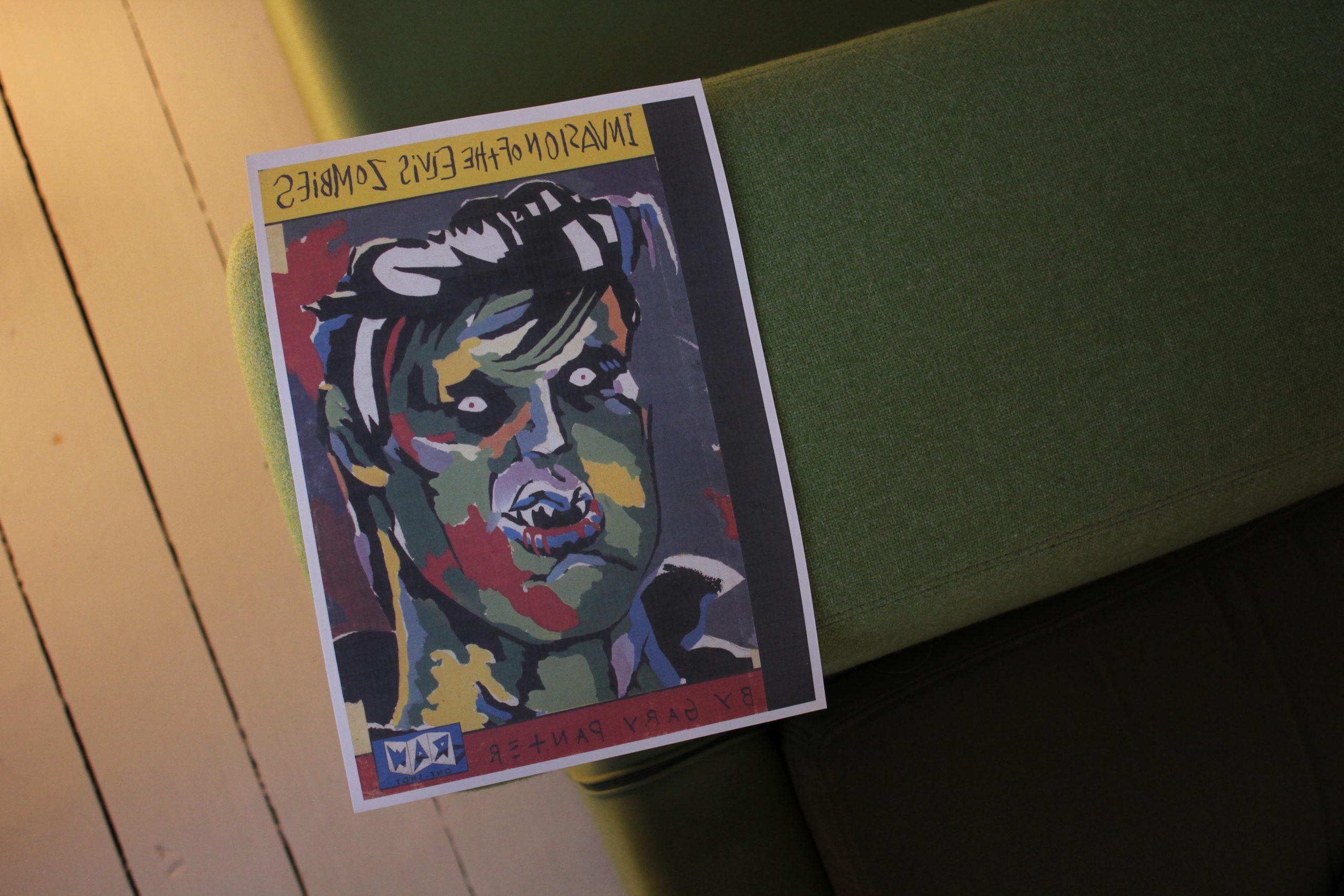 I had bought transfers for white fabric (instead of black fabric) by accident, so I got out an old white t-shirt.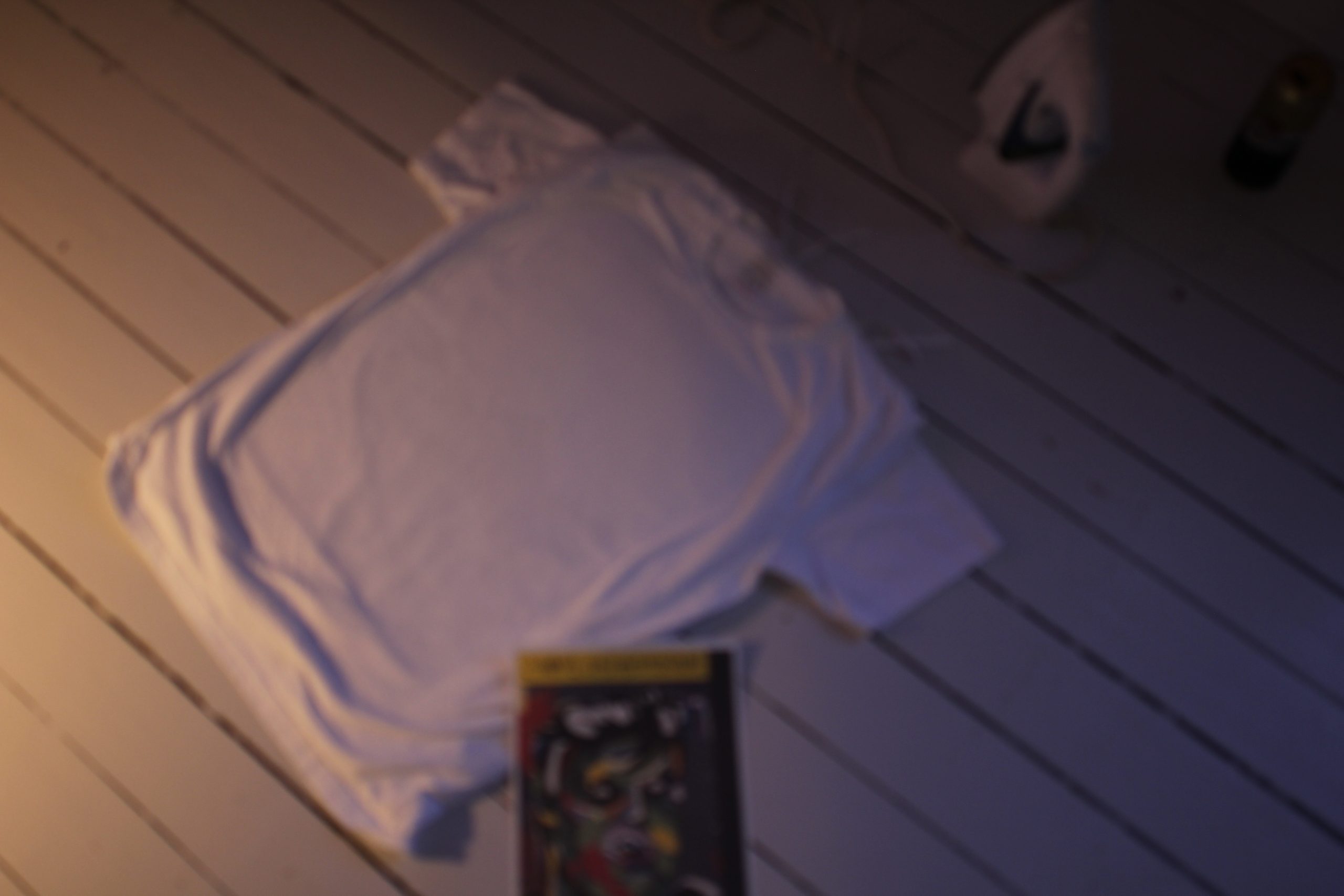 Peeel.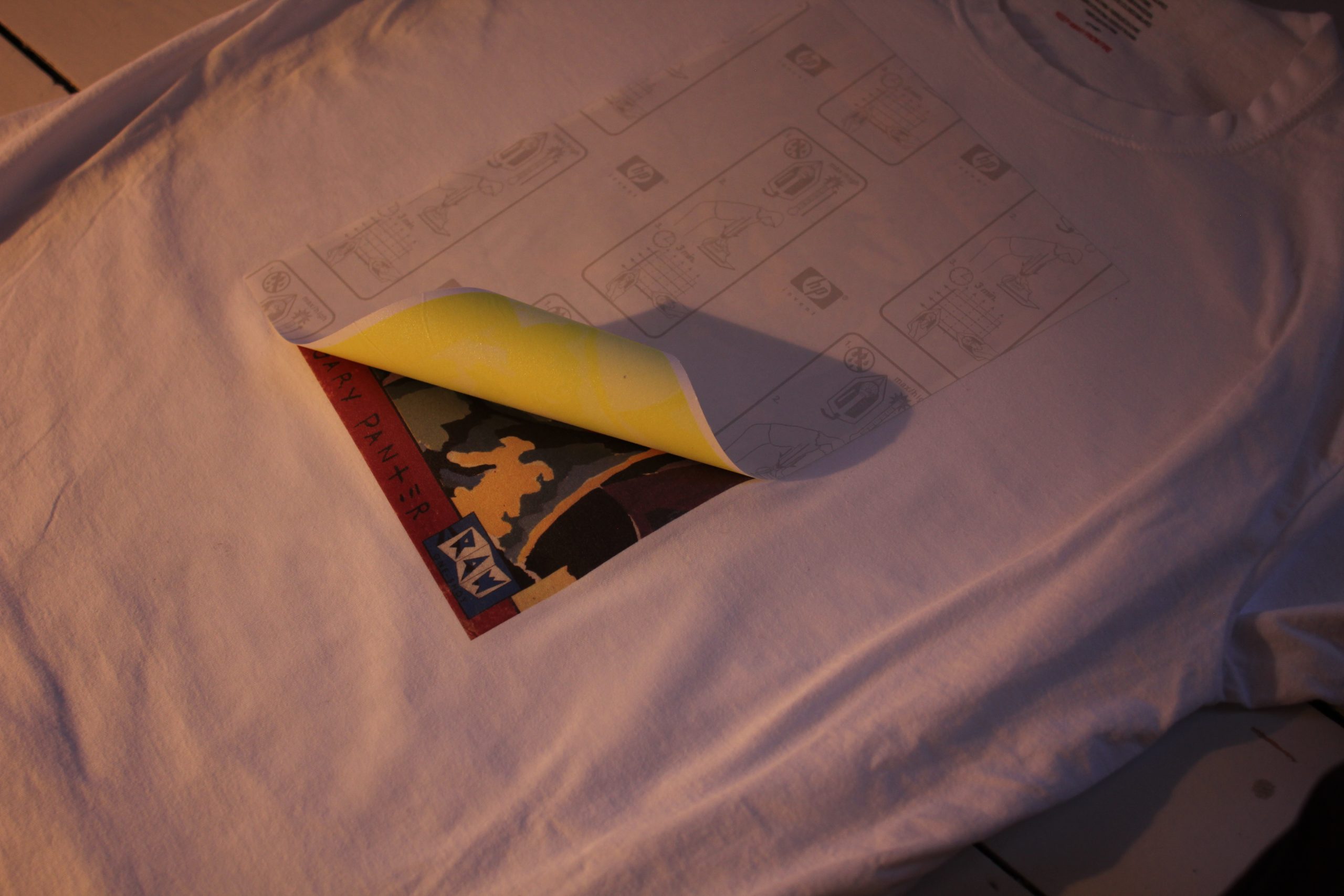 It actually kinda works.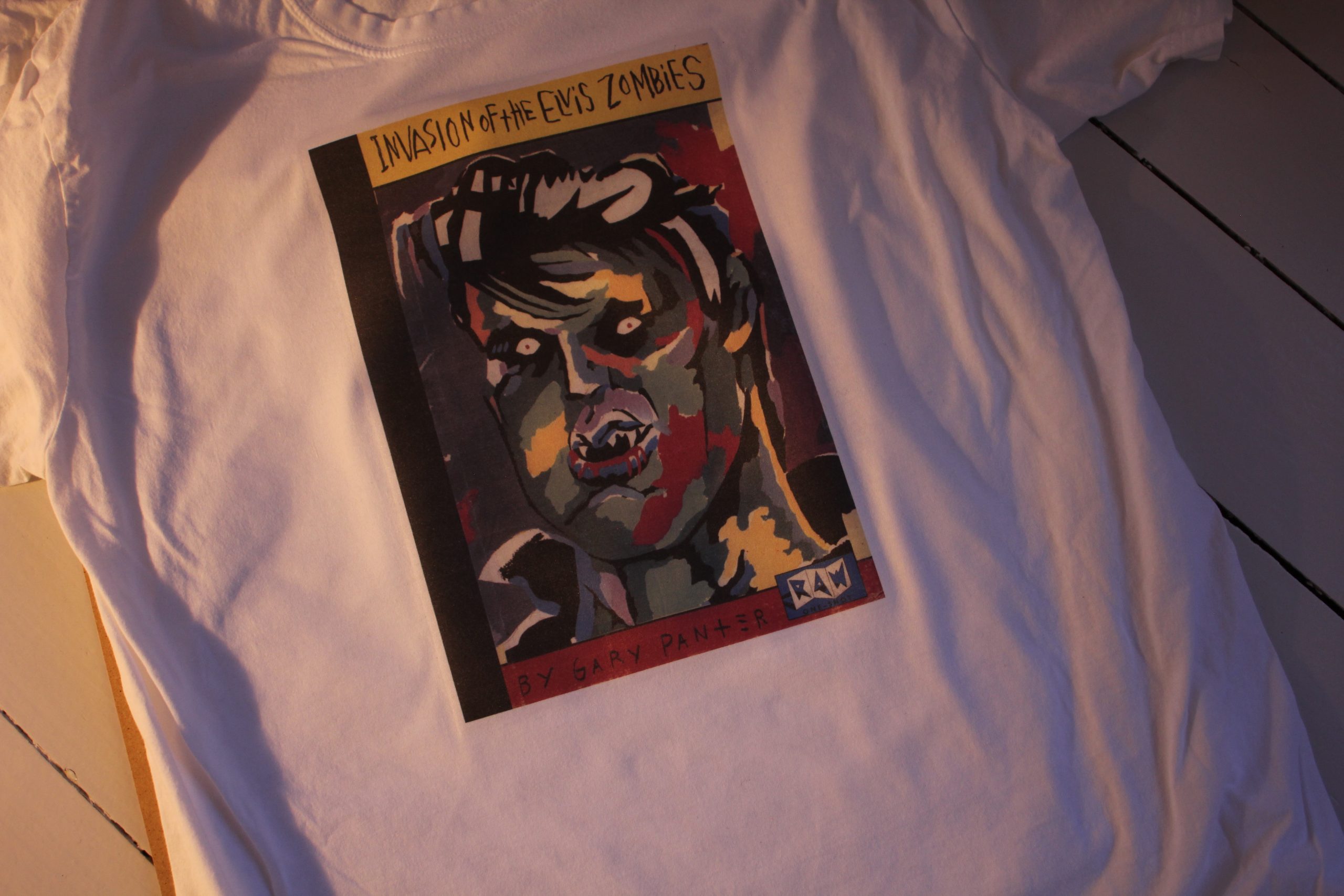 But the colours aren't very vibrant, and the black is kinda gray-ish…
After printing out the transfer, it seems like it starts fading…  How about if I prep everything and then do the transfer immediately?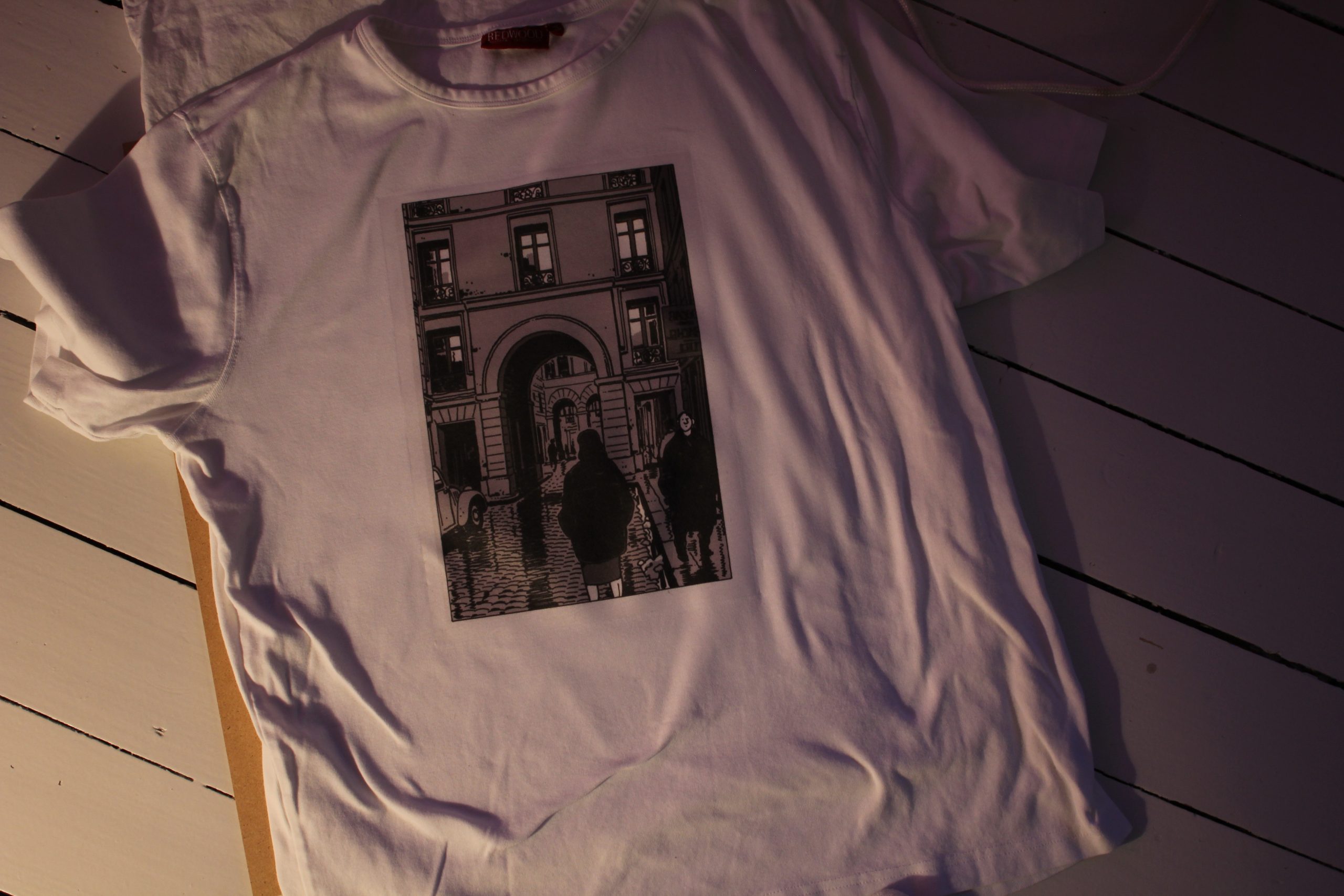 Nopes.  Still kinda washed-out.  And there's a kinda of transparent residue where there's "white", which is kinda off-putting.
Oh, well.  I didn't expect these to look as good as they do, so…
TO BE CONTINUED