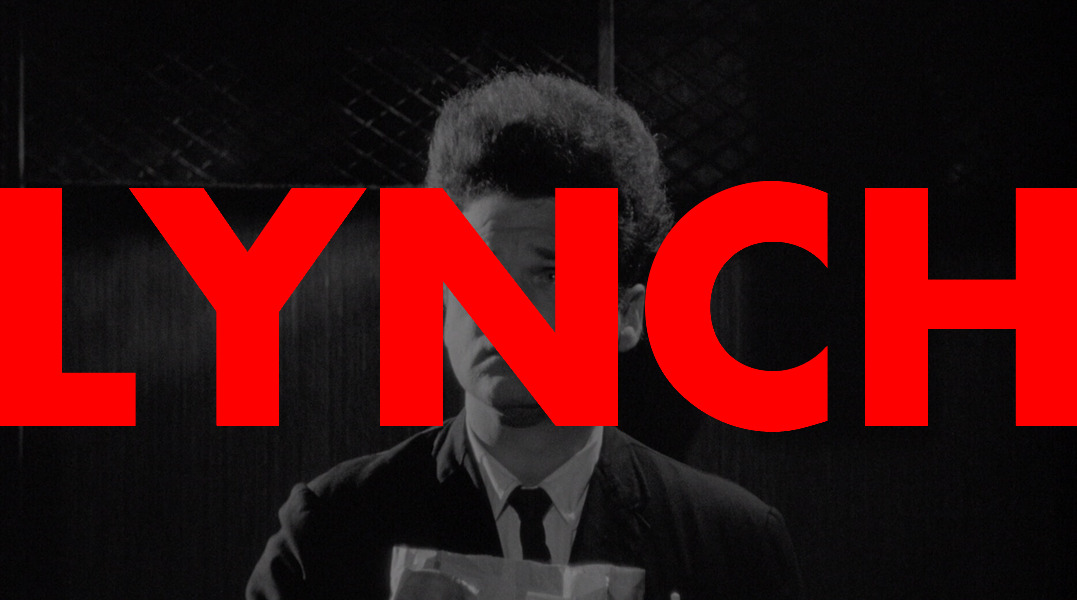 I watched this a few years ago. I was thinking about rewatching it for this blog series, but I should probably wait a bit more before rewatching it? So I'm not.
Anyway, it's an amazing movie, so the odd thing here is that it hasn't featured on the Sight & Sound directors' list before. But the 2022 list has a number of more experimental films than the 2012 list, so I guess it makes sense in that context.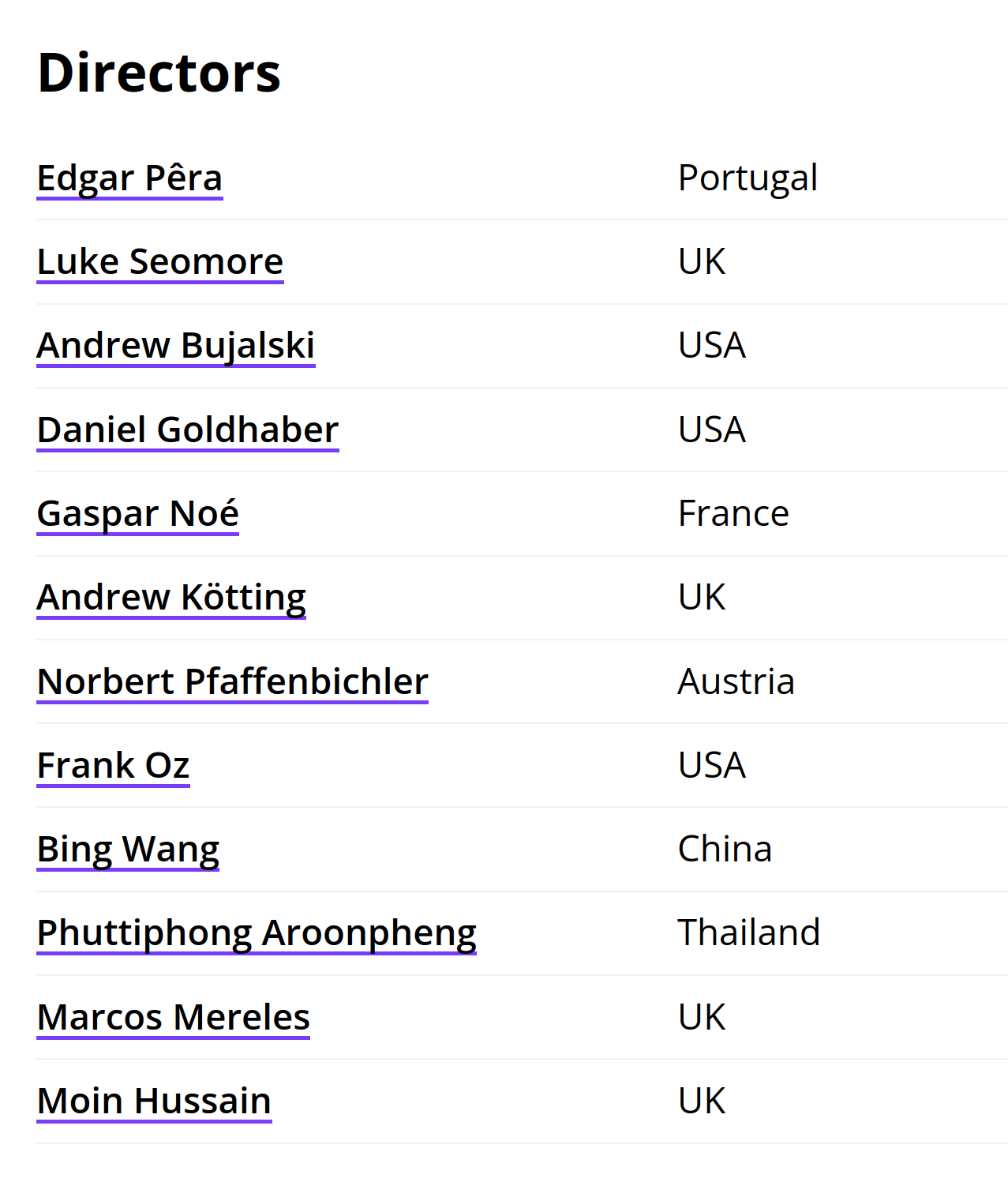 These are the directors that voted for it. And… Gaspar Noé and Frank Oz? Yes, I can see how both those directors would enjoy it. But now I'm wondering how Oz's list looks like.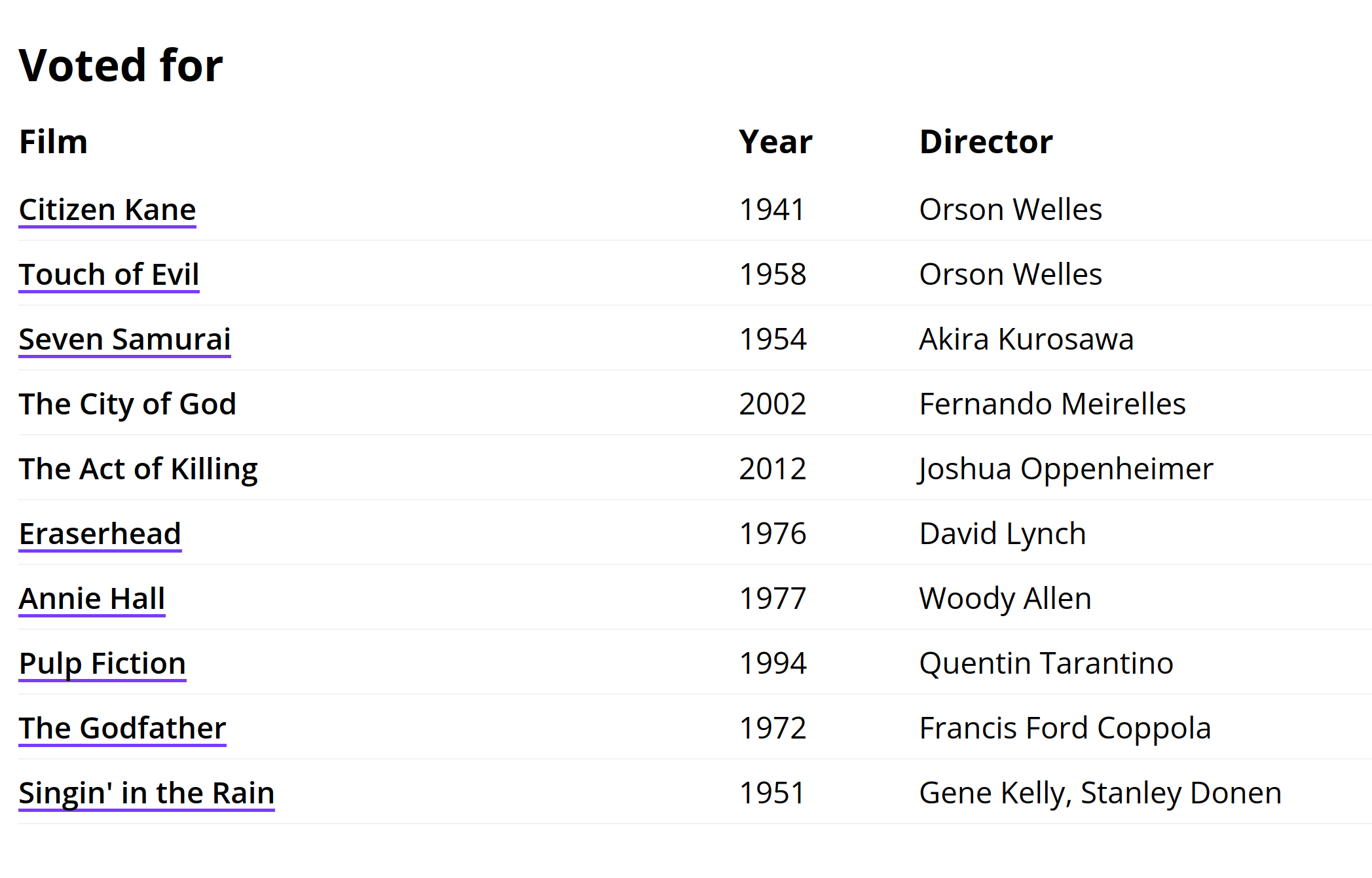 Hm… I guess Eraserhead is an outlier here, but perhaps it's the puppy action that made him put it on the list?
Eraserhead. David Lynch. 1977. ⚅
This blog post is part of the Officially The Best 2022 series.