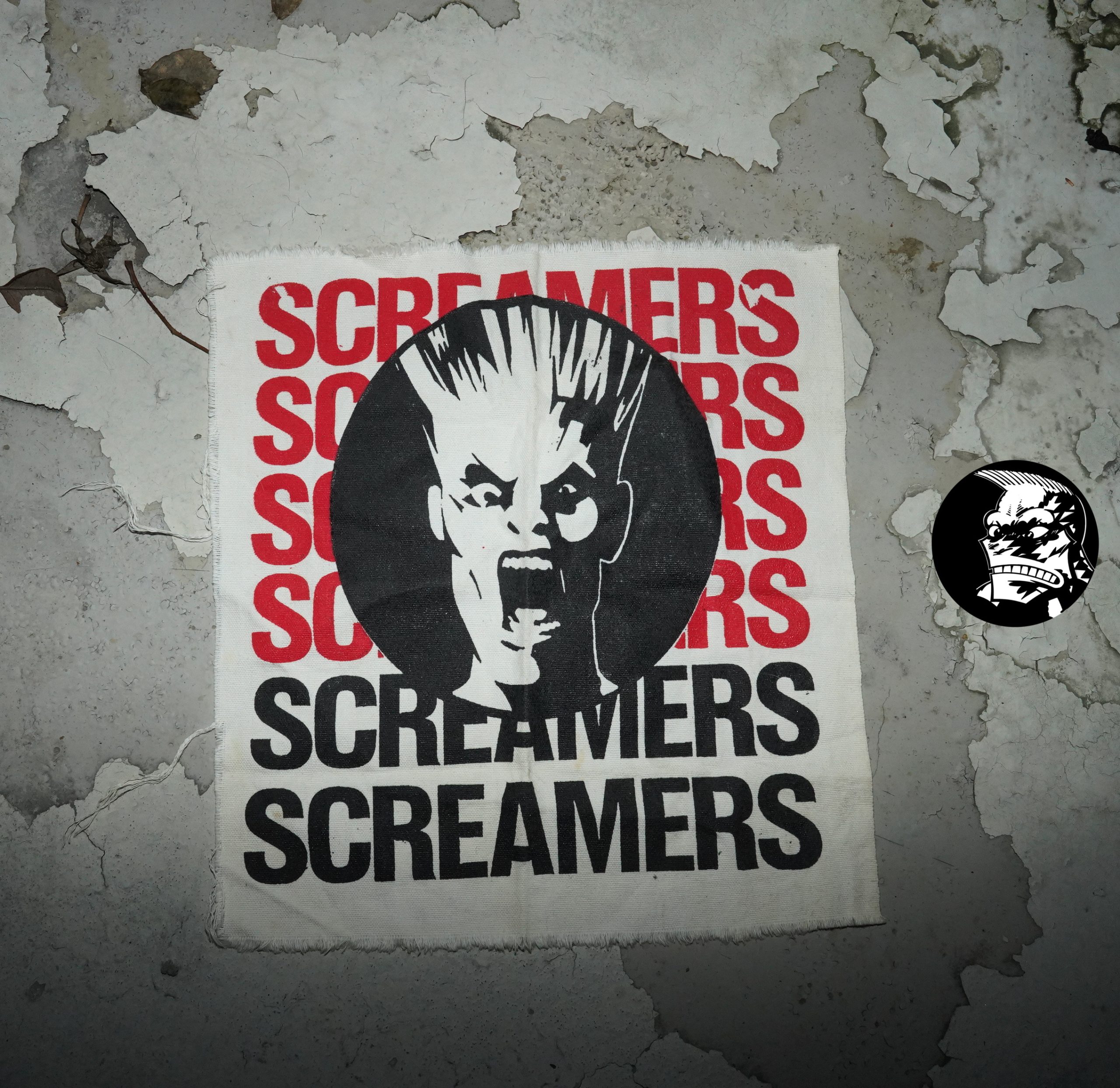 PX Stuff by Gary Panter (280x320mm)
This is a cloth patch, and I found it randomly on ebay. I have no idea what the provenance is — I think it has to be a brand new bootleg thing? Because the cotton hasn't yellowed at all.
But it looks pretty good, right?
So now I just have to hand stitch it to the back of my Rick Owens coat.
This blog post is part of the Punk Comix series.