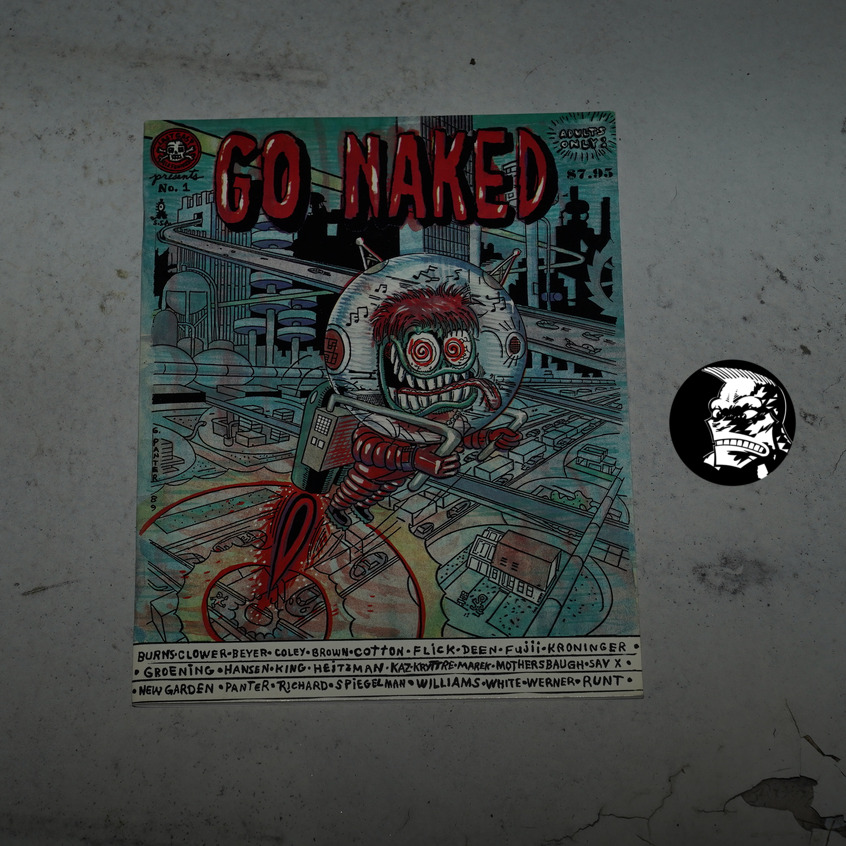 Go Naked #1 edited by Gary Panter (215x173mm)
I've never read this book before — it popped up one day while I was "doing research". I think it has to be the only anthology edited by Panter? And it's published by Underground comix stalwarts Last Gasp Eco-Funnies, so colour me intrigued.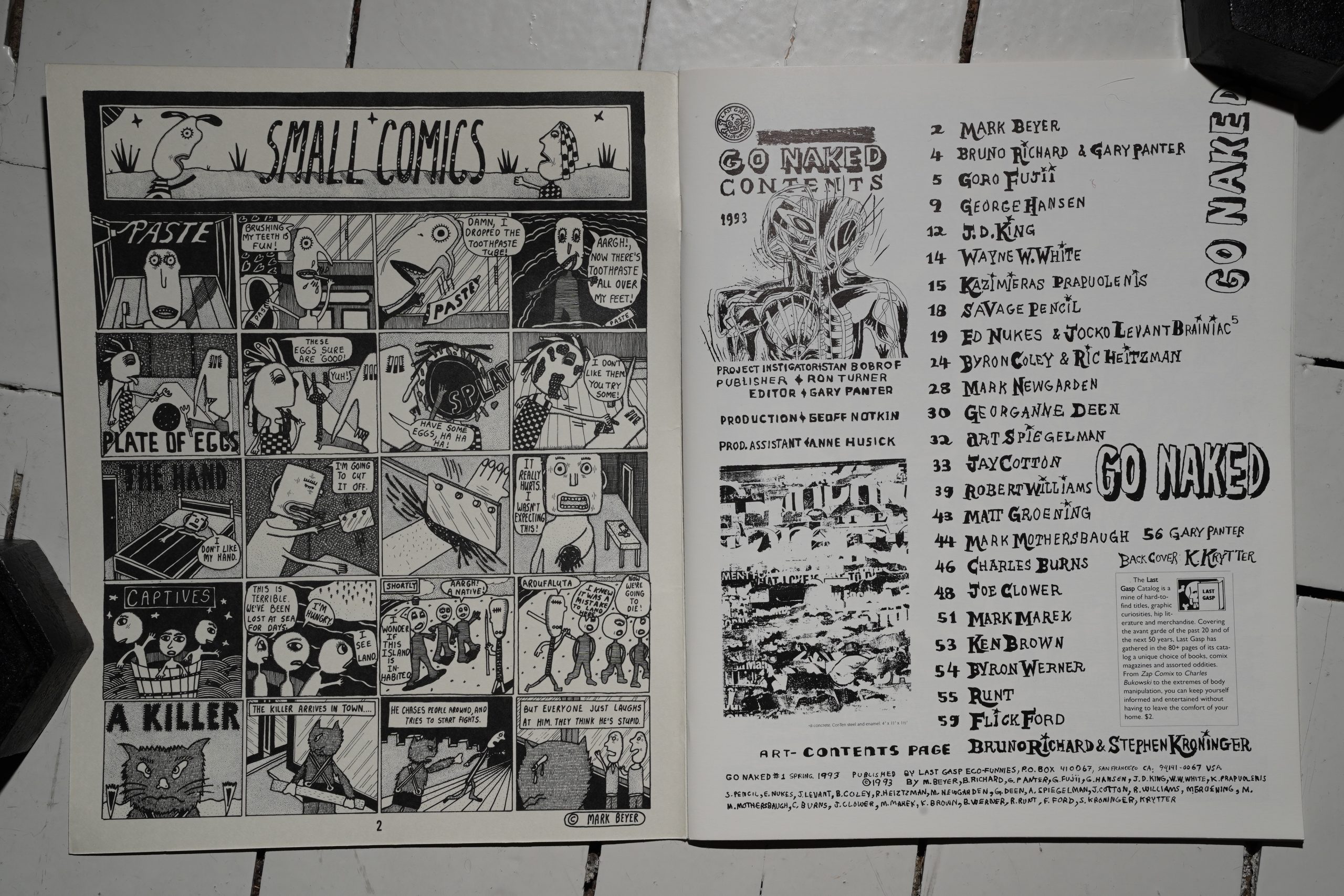 So this is a collection of mostly one and two page strips by a whole bunch of people — many of the people featured in this blog series, but mostly people who are doing more underground stuff, I guess?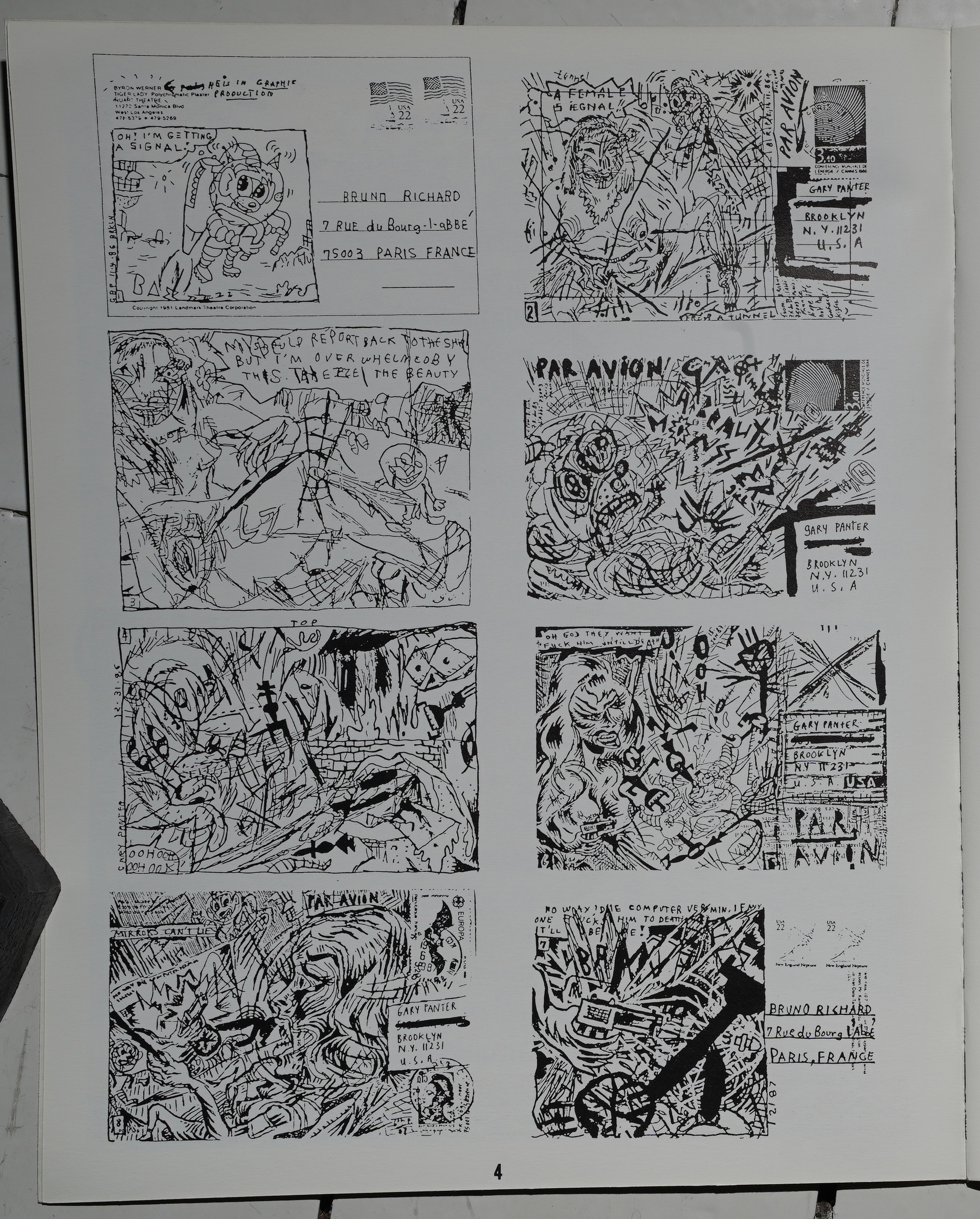 But we have, for instance, a series of postcards from Gary Panter and Bruno Richard (to each other, I think).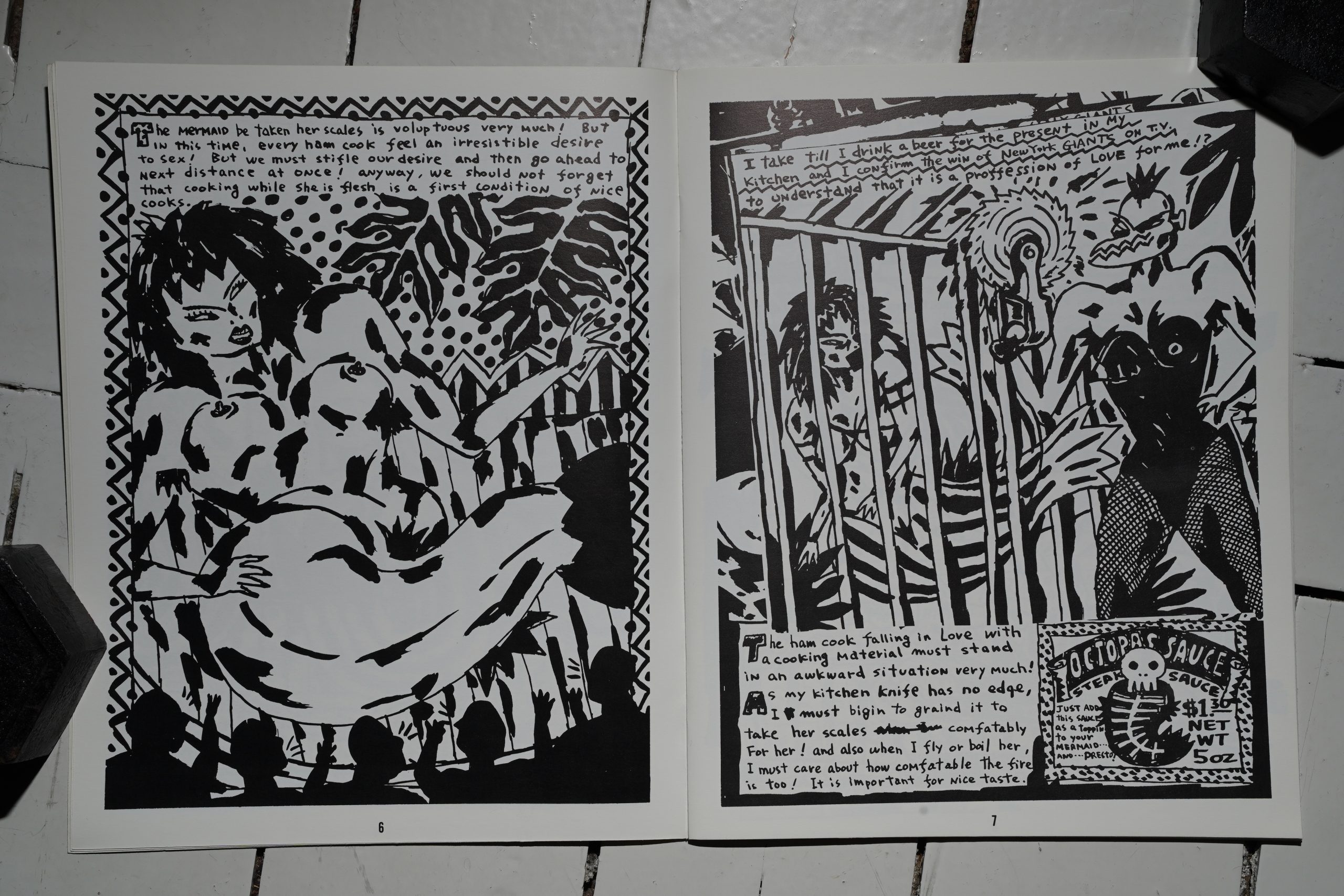 I think this is Goro Fujii? Panter has done a lot of work in Japan, so I was expecting more Japanese artists, but there's not a lot of them.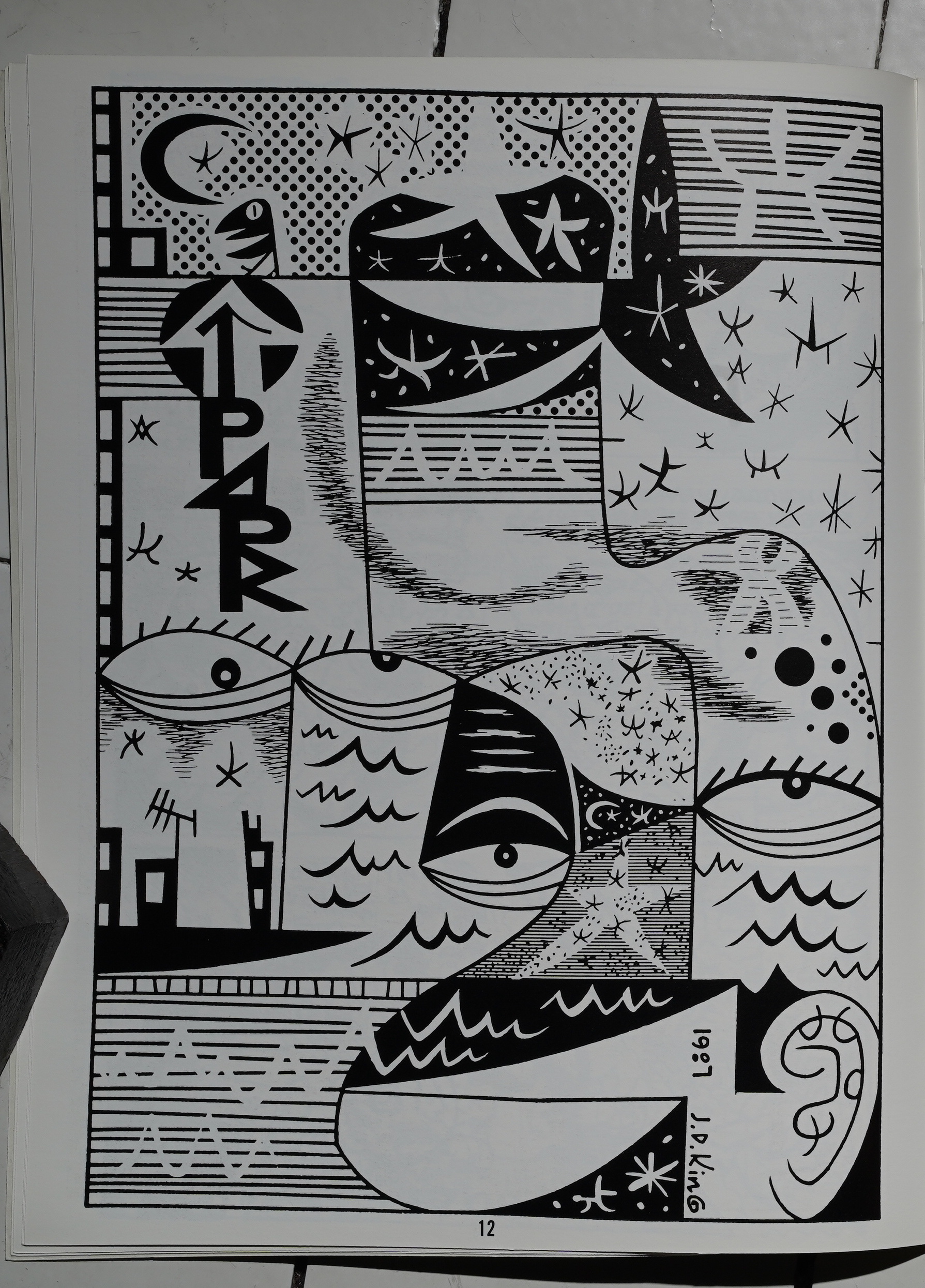 Instead it's pretty… er… dashed off work by people like J D King (i.e., from the small press world).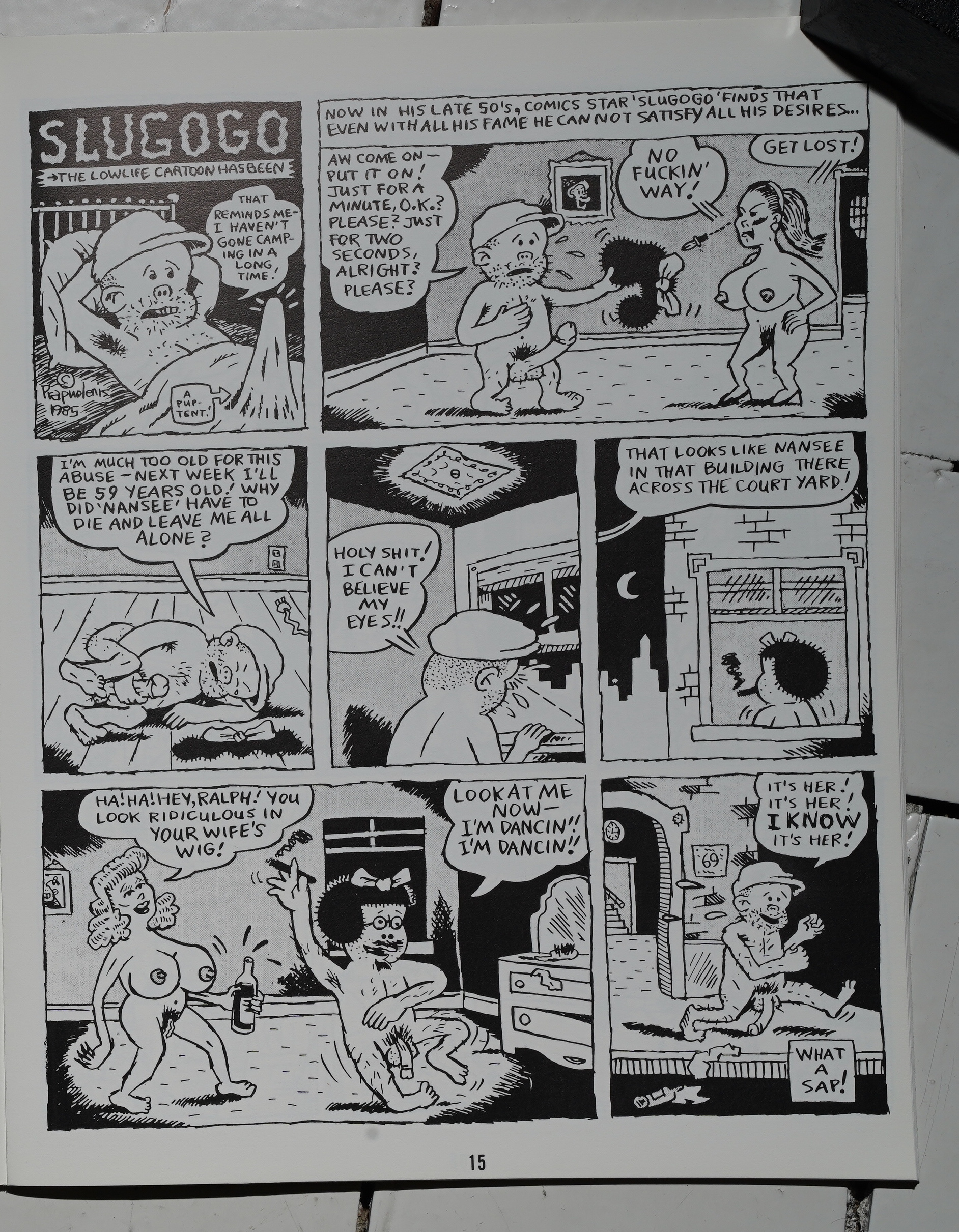 Most of the strips are jokes, like this Nancy-referencing thing by Kaz.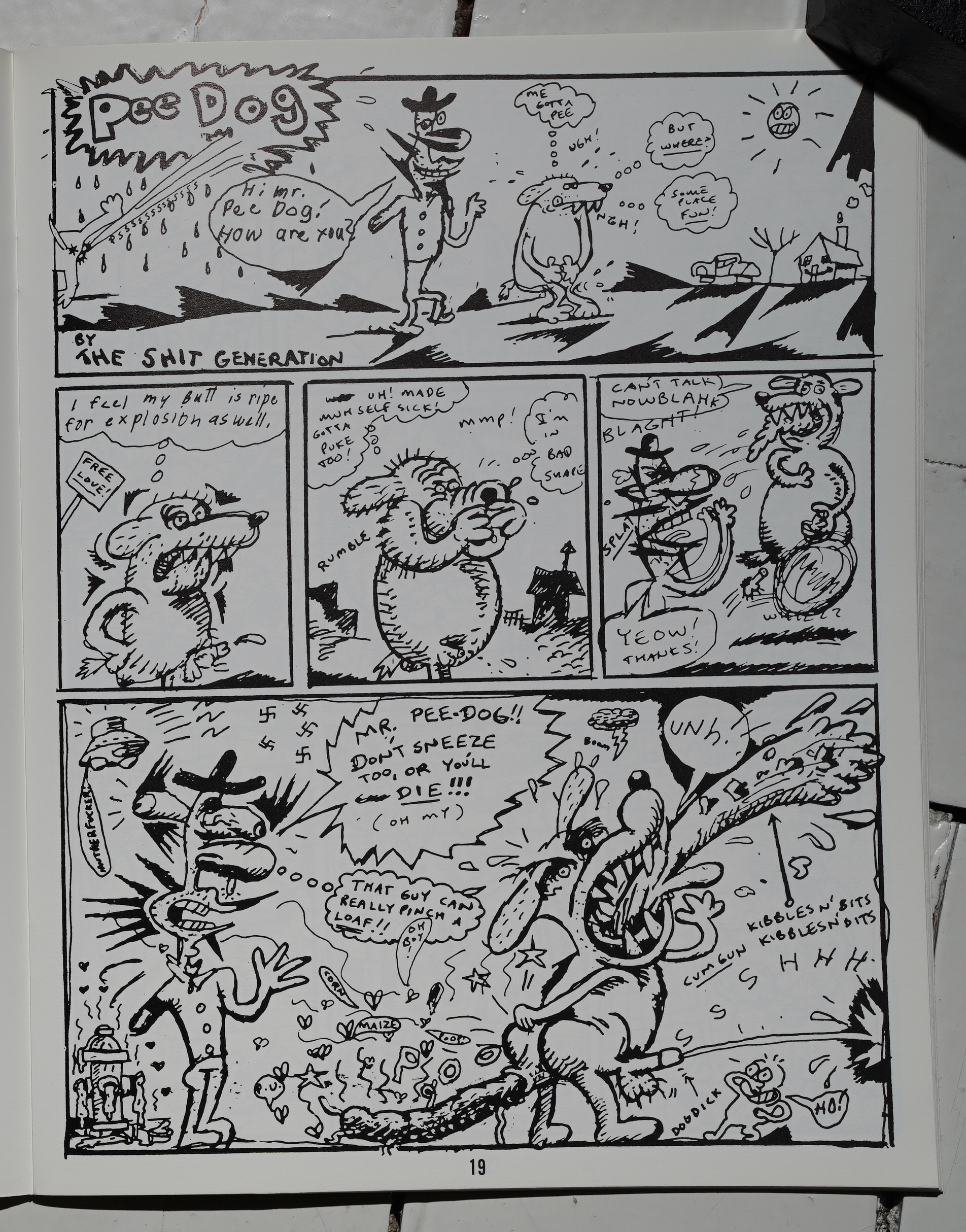 And Pee Dog by Ed Nukes and Jocko Levant Brainiac. (Is that Panter under a different name?)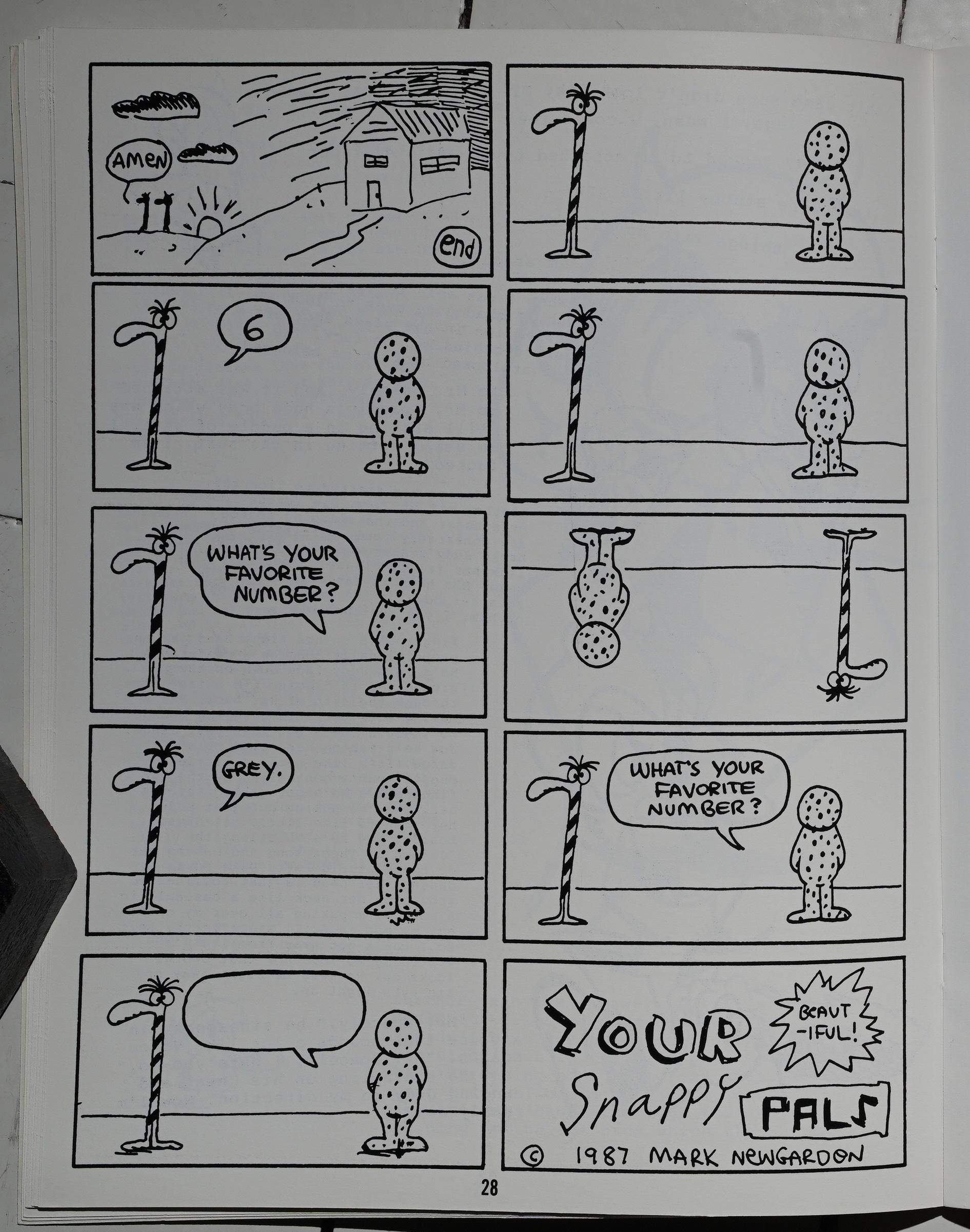 I wonder how it all came together. Did Panter say "send my stuff you did while drunk?"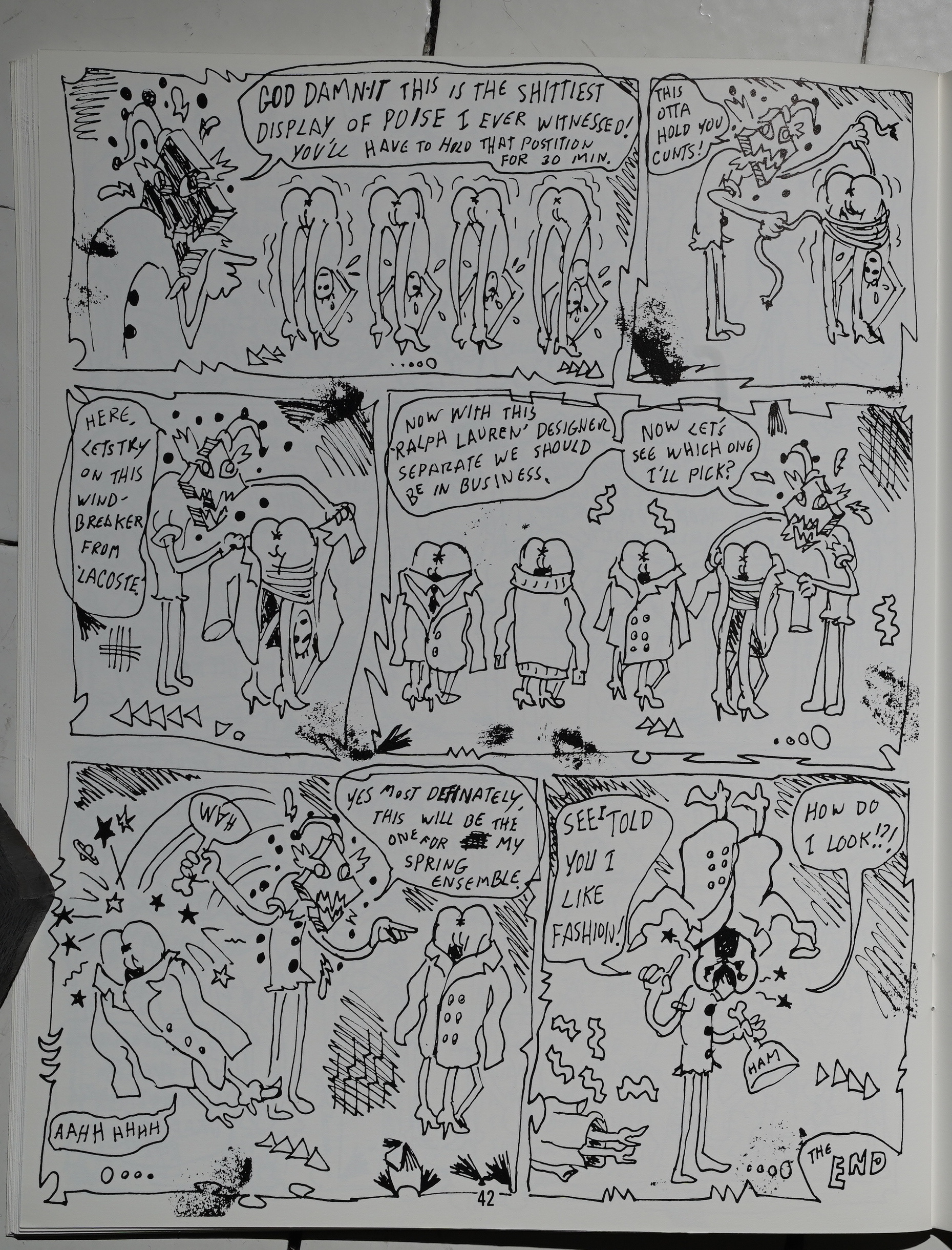 It's mostly pretty scatological. (Robert Williams.)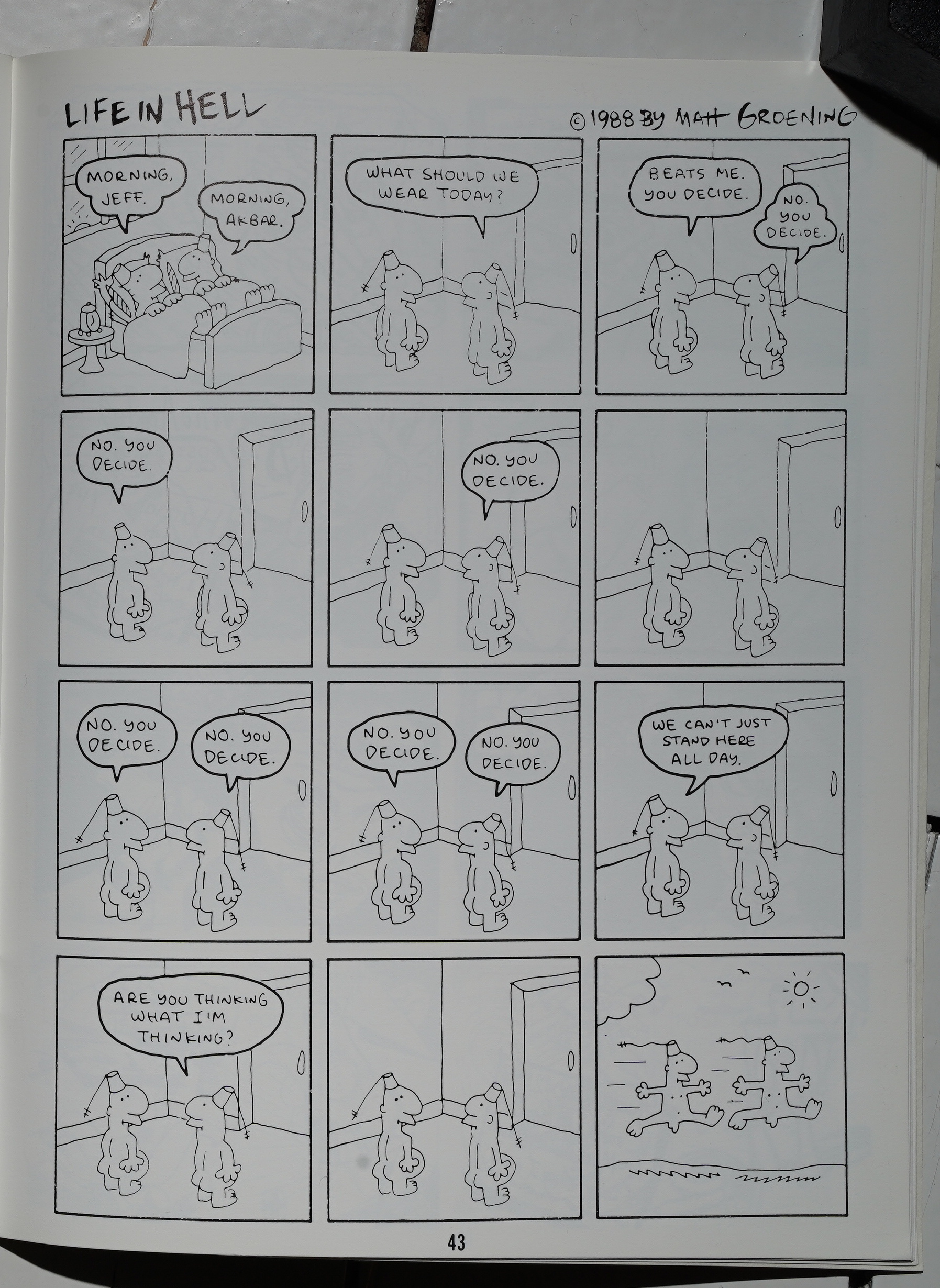 Heh. Matt Groening does a variant of this strip… the one in the Life in Hell collections didn't have that final panel.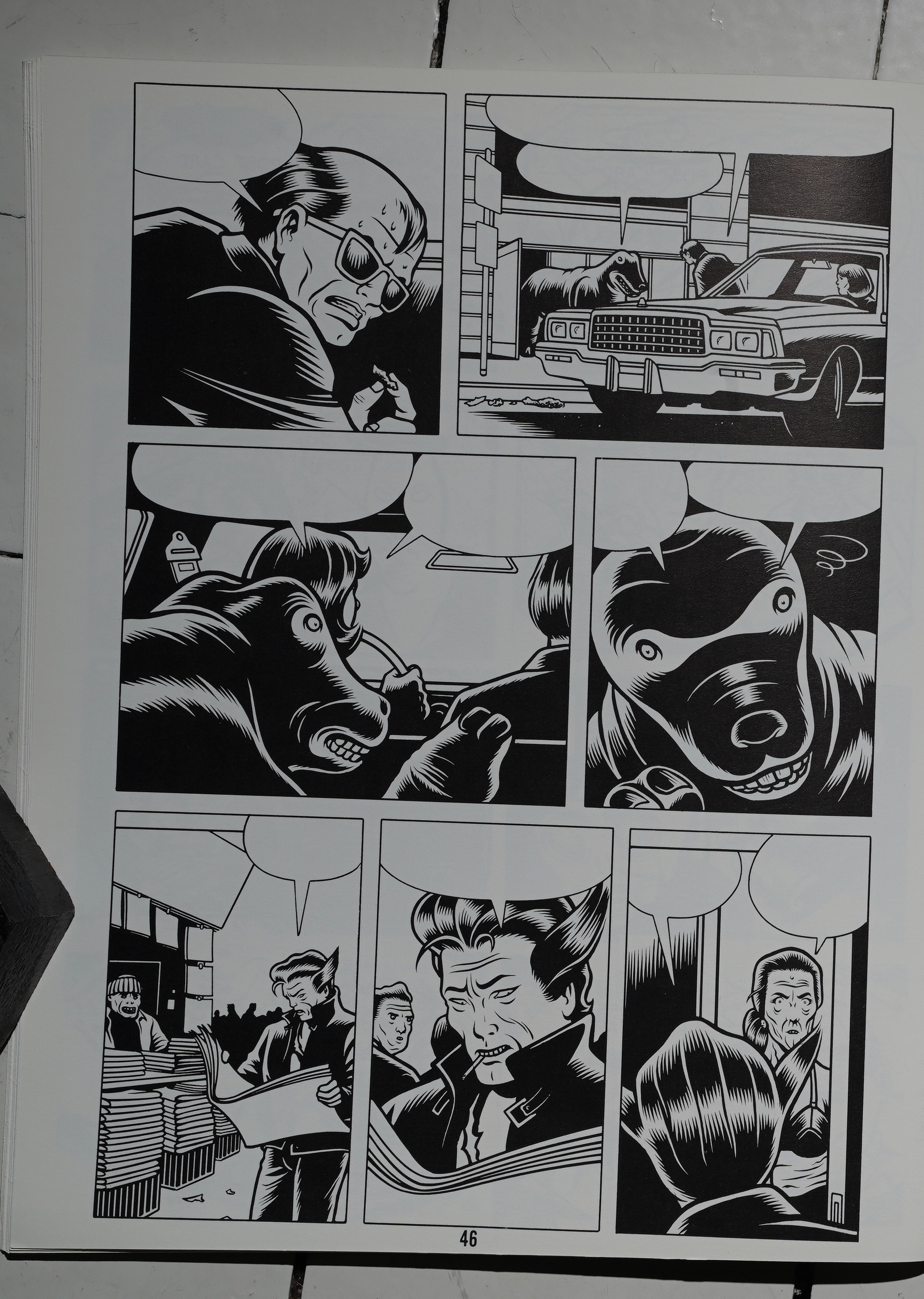 Is this from that Marvel Try-Out Book that Charles Burns had fun with? That does look like Aunt May in the final panel…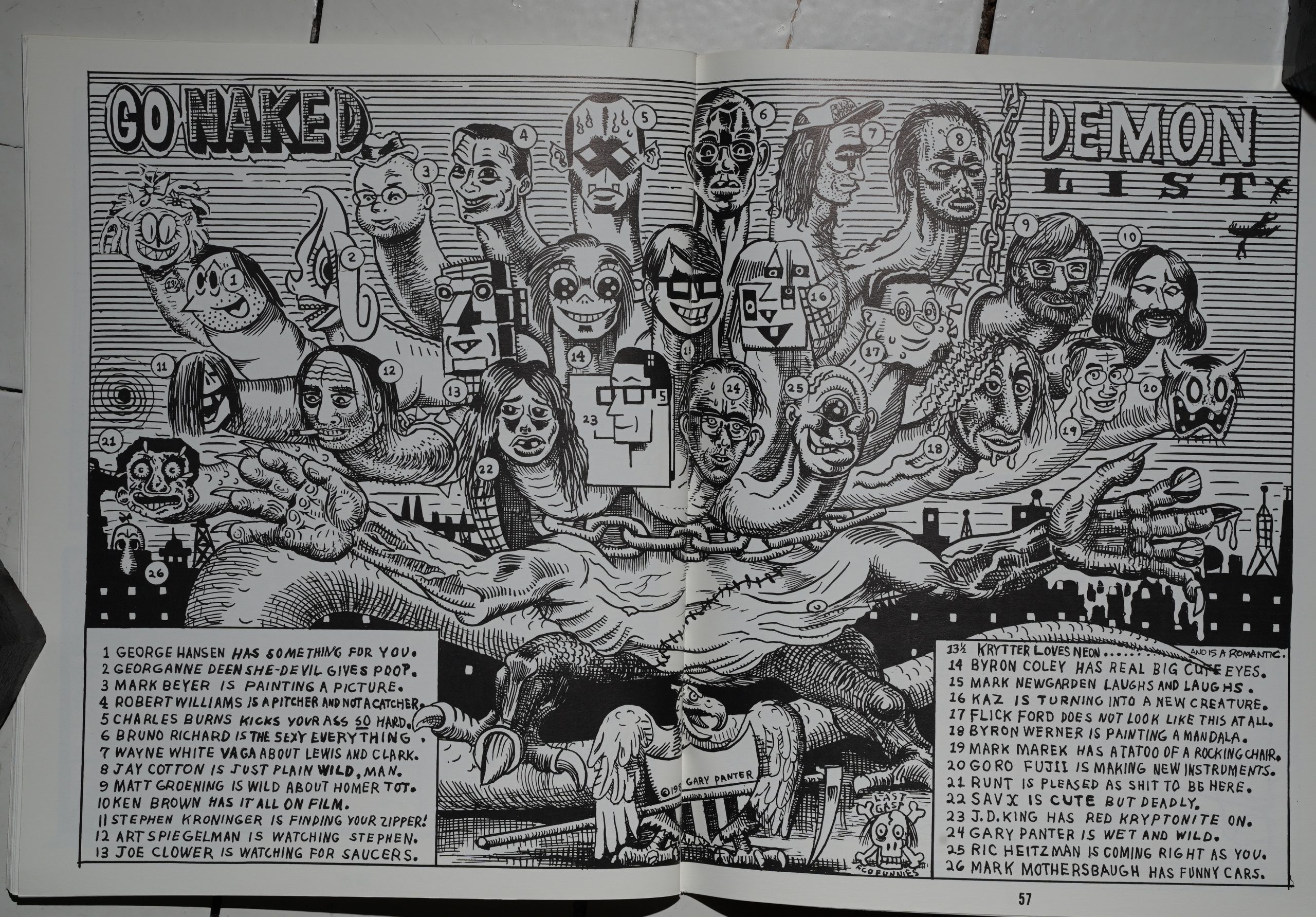 Panter draws all the contributors.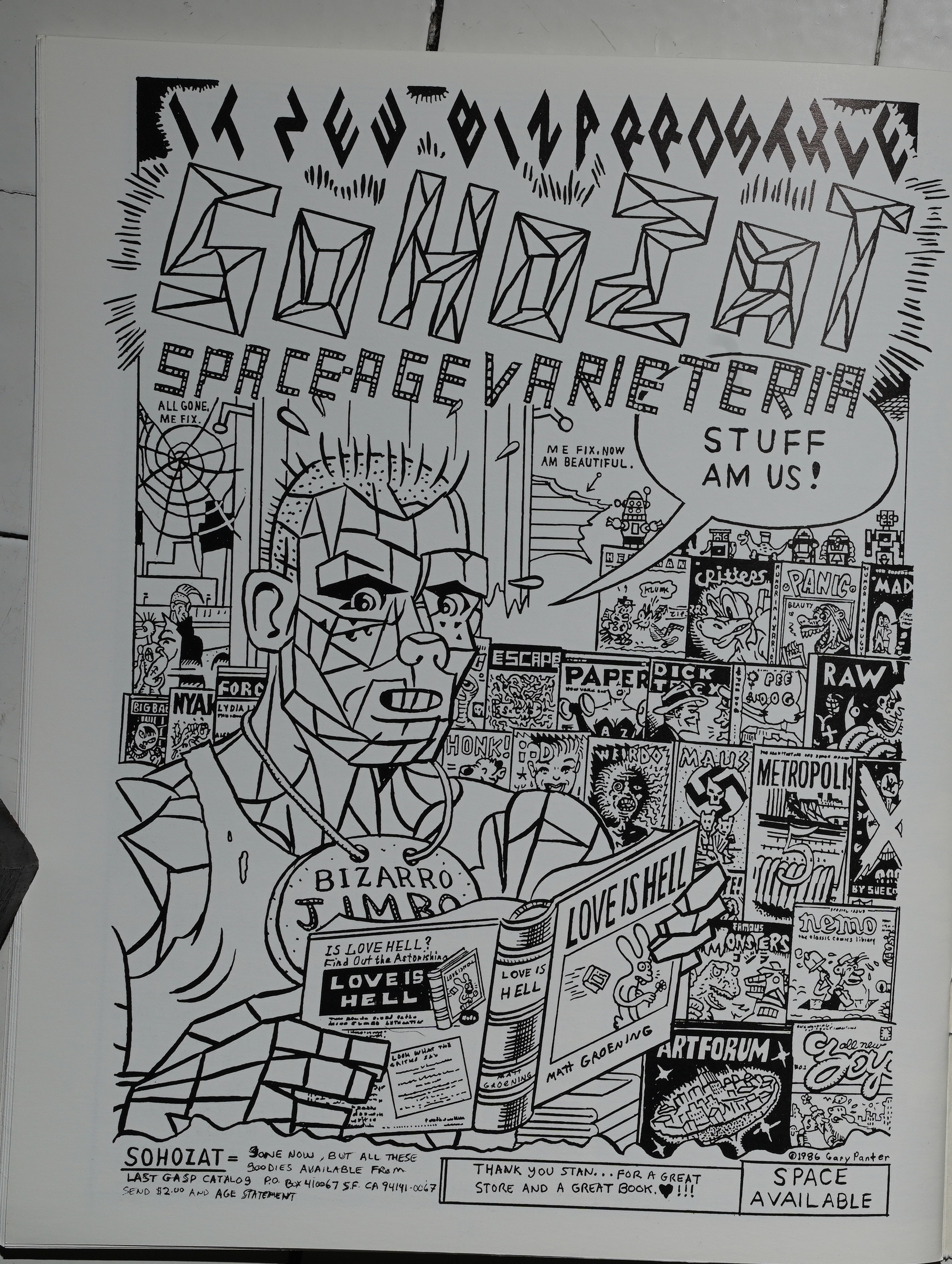 And waxes nostalgic, sort of, about the SohoZat store.
So… I didn't quite know what to expect from this anthology, but I certainly didn't expect something so slight as this. It's got a ton of good artists contributing, and it looks like everybody involved had fun, but…
There's no urgency to this book.
I couldn't find any reviews of this book, so I guess it didn't make much of an impression.
This blog post is part of the Punk Comix series.