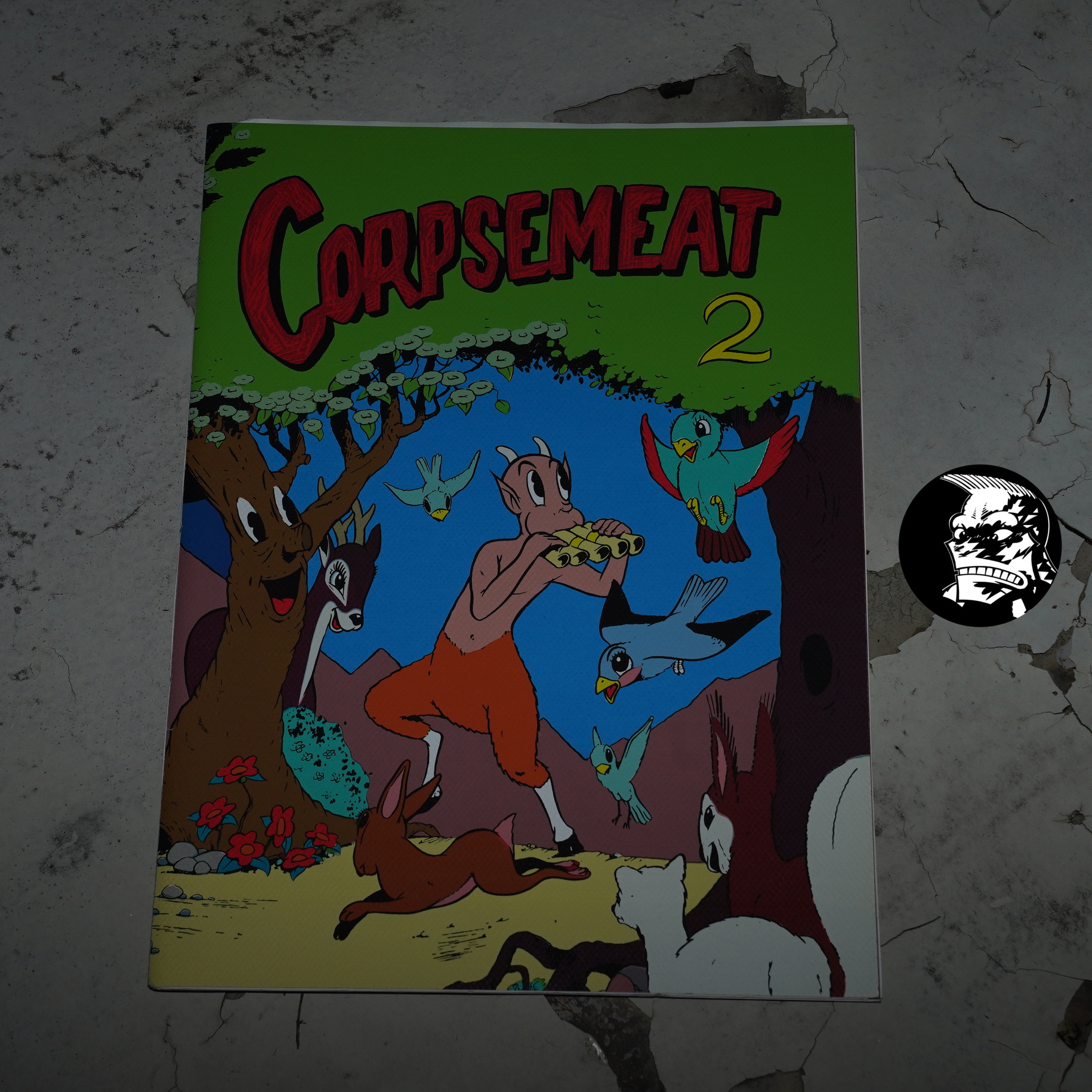 Corpsemeat 2 edited by Savage Pencil (300x405mm)
This is a huge, all-screenprinted 24 page extravaganza — the printing is really superb.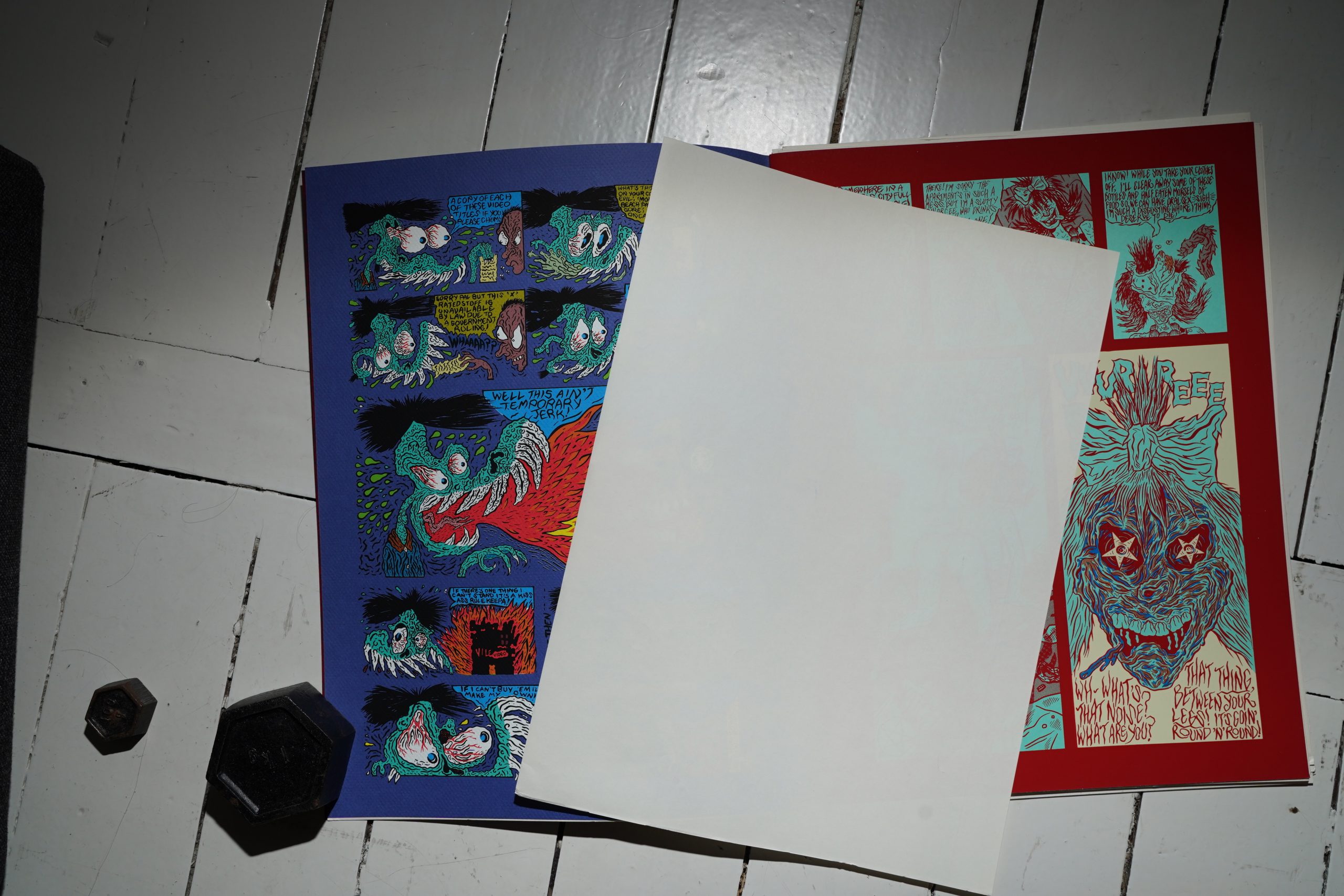 And since it's screenprinted, they've helpfully included sheets of paper in between all the pages to keep the pages from melding into each other, as paint has a tendency to do.
About half the book is by Savage Pencil (and various writers, like Alan Moore under the Curt Vile name), and… it's…. it's Savage Pencil doing hyper-violent horror pastiches. It's not quite Mike Diana territory, but it's getting there.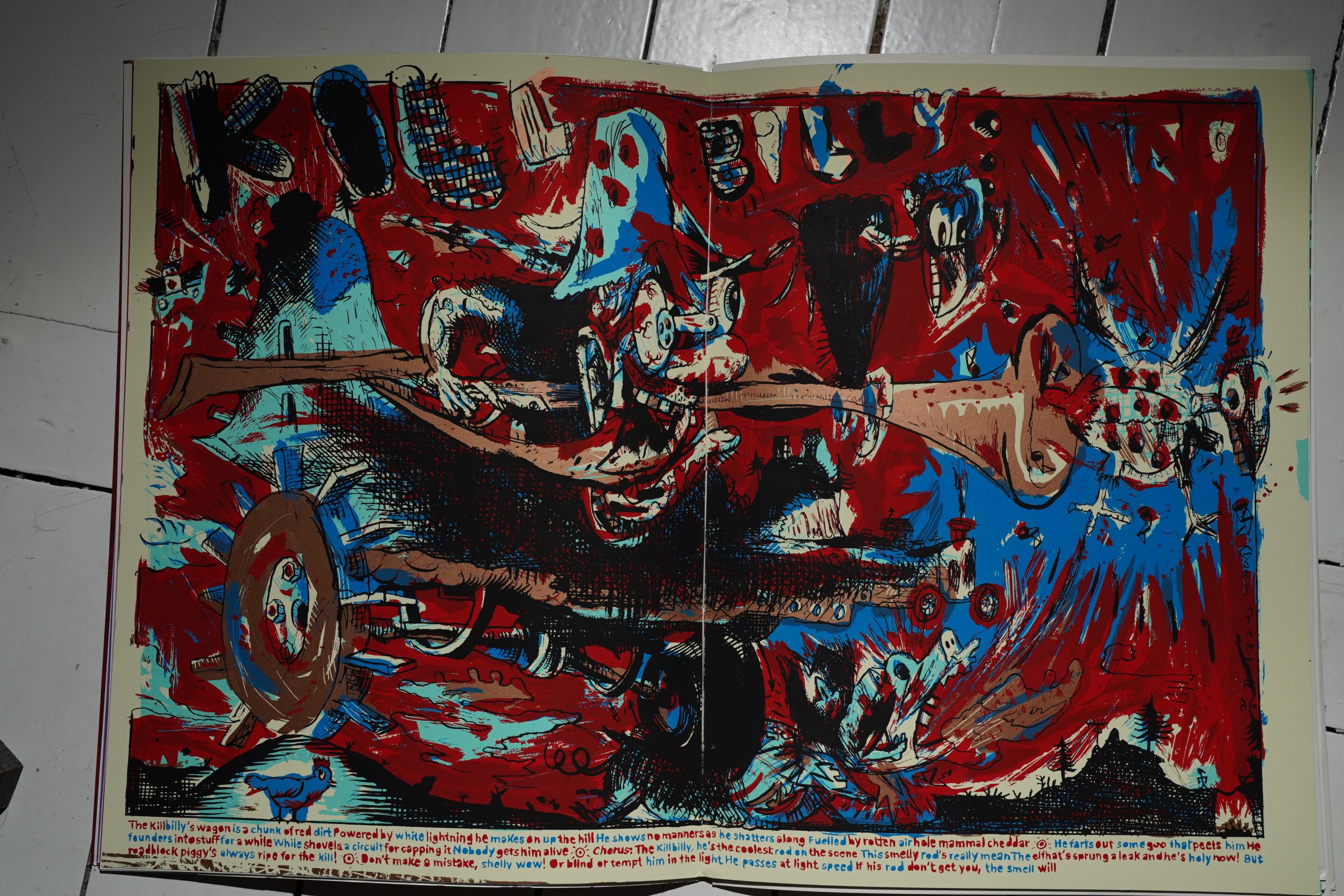 But those are British people, and this is a blog series about US comics, and the reason I'm including it is because of this amazeballs centrespread by Gary Panter…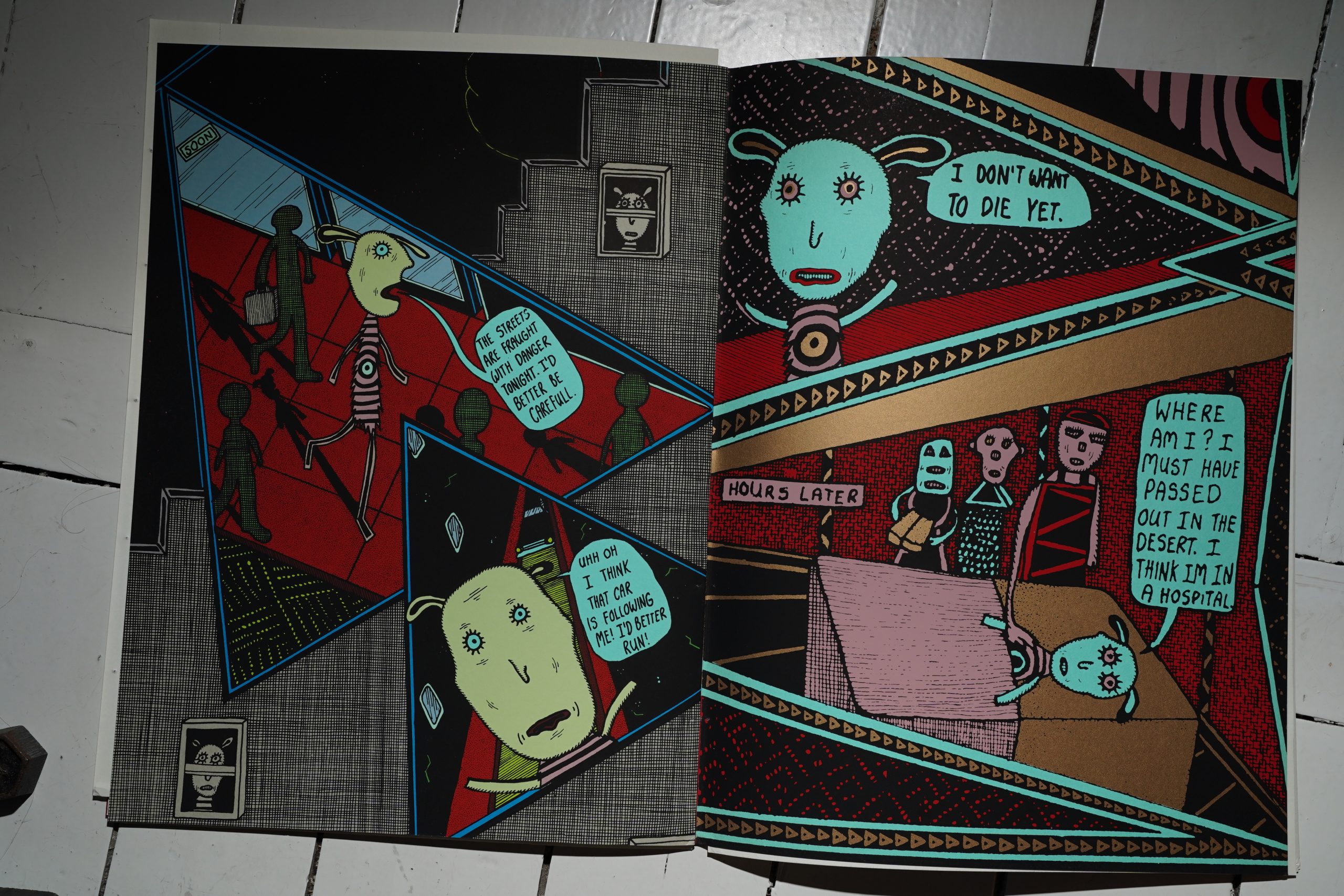 … and four fantastic pages by Mark Beyer. And one of the inks on these pages is bronze.
This was made in edition of 300, and it must have taken so much work to do — there's so many screenprinting layers, and it's so well printed. (Some of the Savage Pencil pages only have a couple of paints, though.)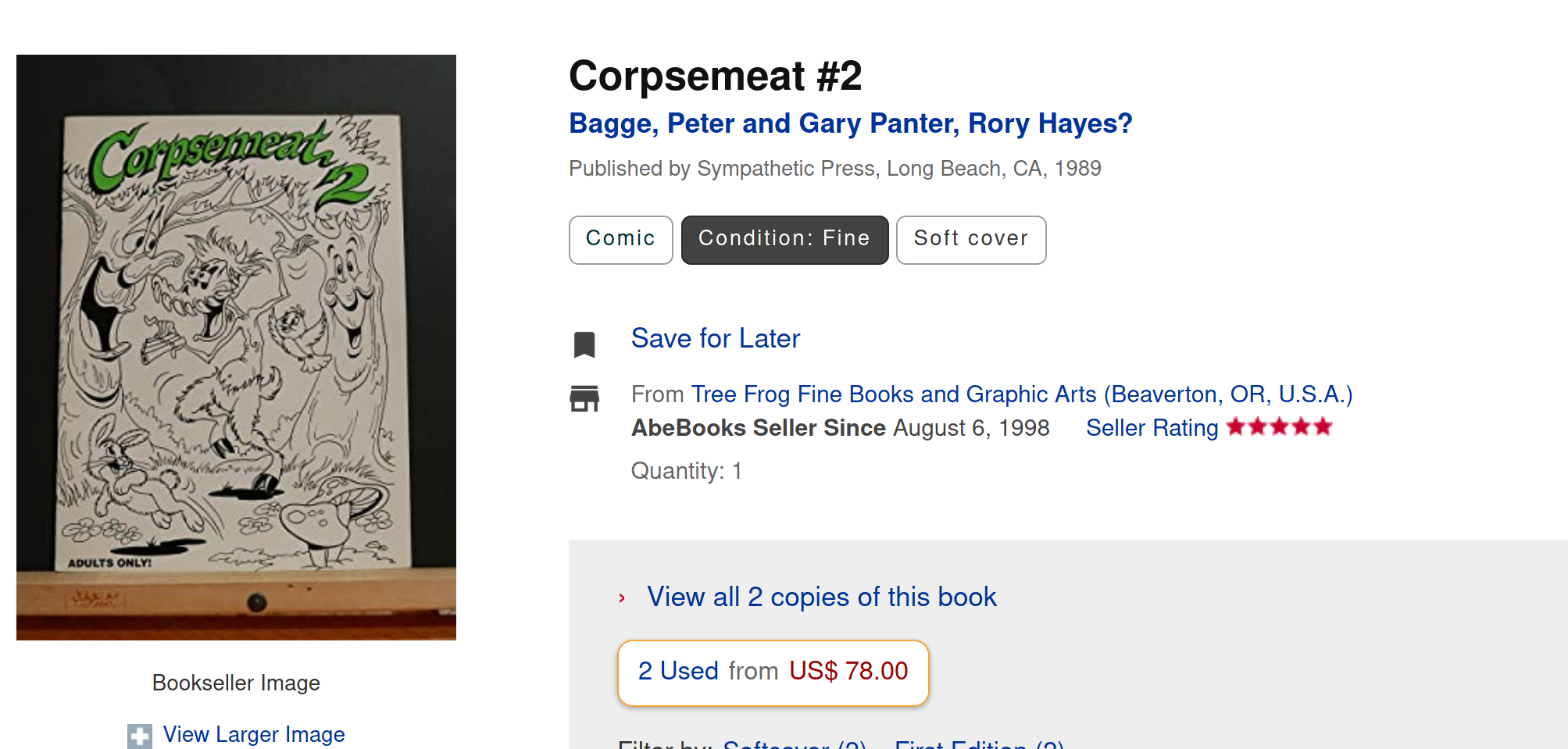 There was apparently a different edition of Corpsemeat #2? With… Peter Bagge and Rory Hayes?
Very confusing. The cover is a similar idea, but it's different (beyond being in black and white).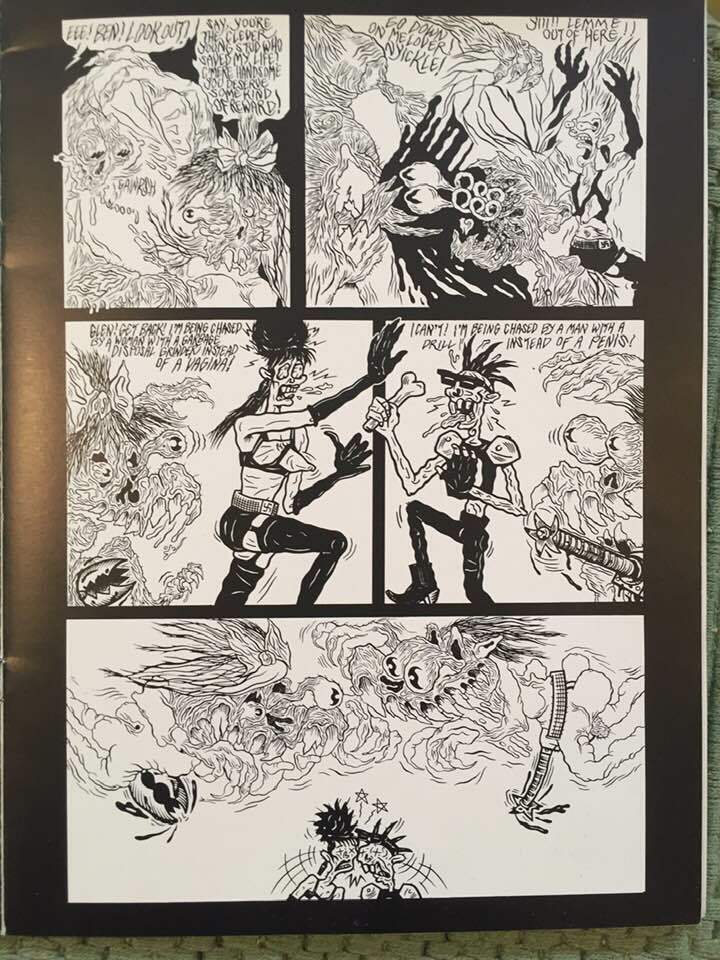 The inner pages look like they're the same. Only in black and white.
This blog post is part of the Punk Comix series.