A while back, I digitised a bunch of VHS tapes I had made in the early 90s and uploaded the interesting bits to Youtube. So, of course, the copyright claims started streaming in, but they all kinda made sense? I mean, I don't own any of this material, and if EMI doesn't want people to watch Dead Can Dance live (if they live in the US), then that's up to them.
But today I got a pretty curious one: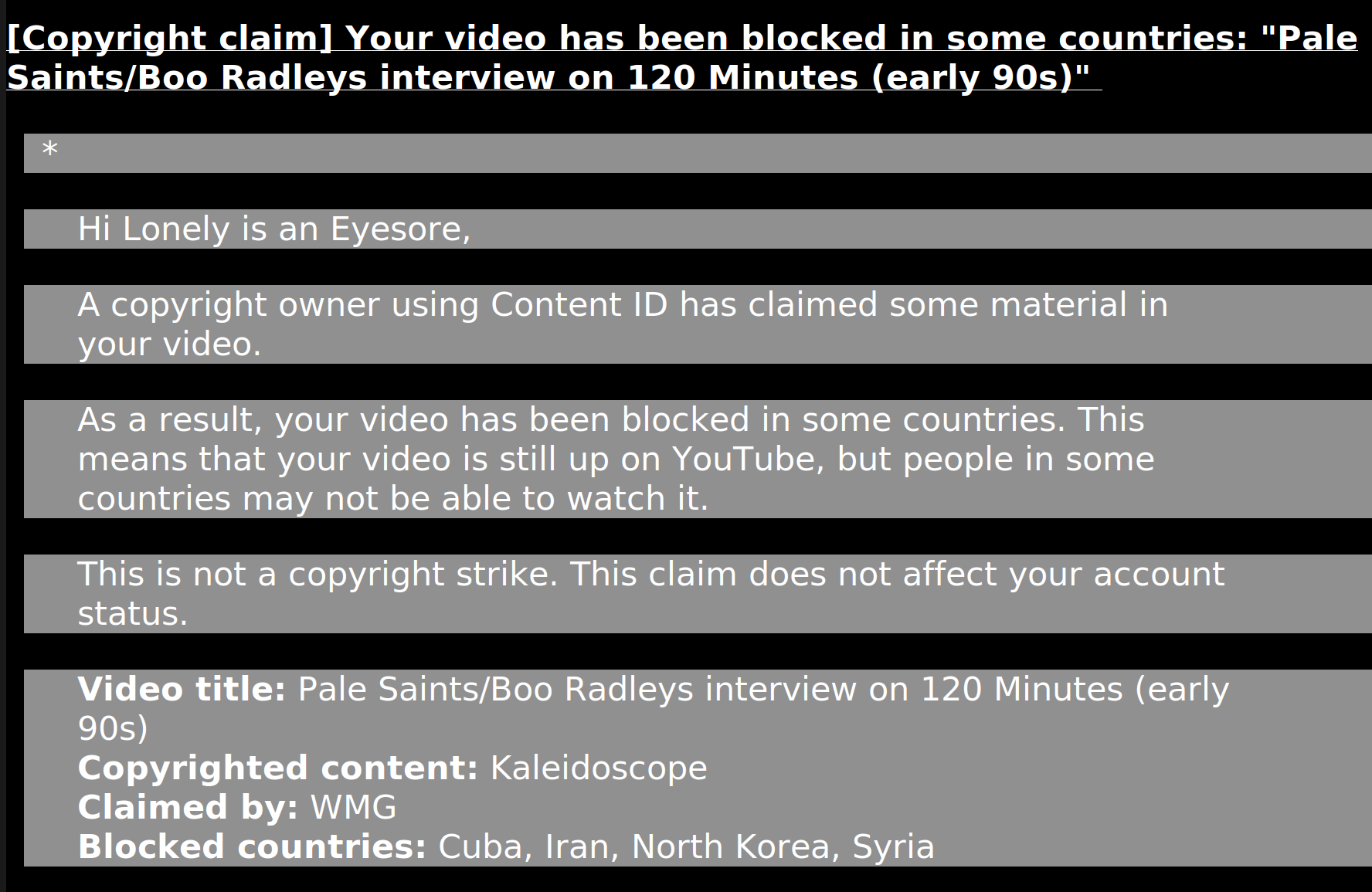 Blocked in Cuba, Iran, North Korea and Syria!? I'm guessing this isn't actually about protecting copyright, but about not exporting… er… dangerous… interviews? to dangerous… terrorist countries… like… Cuba..
Anyway, if you're sheltering from a bomb attack in Aleppo, this is the reason you can't watch this interview with Pale Saints and Boo Radley.
I know that's serious hardship, but know that you're making the world a safer place by not listening to Half Life Remembered by Pale Saints.