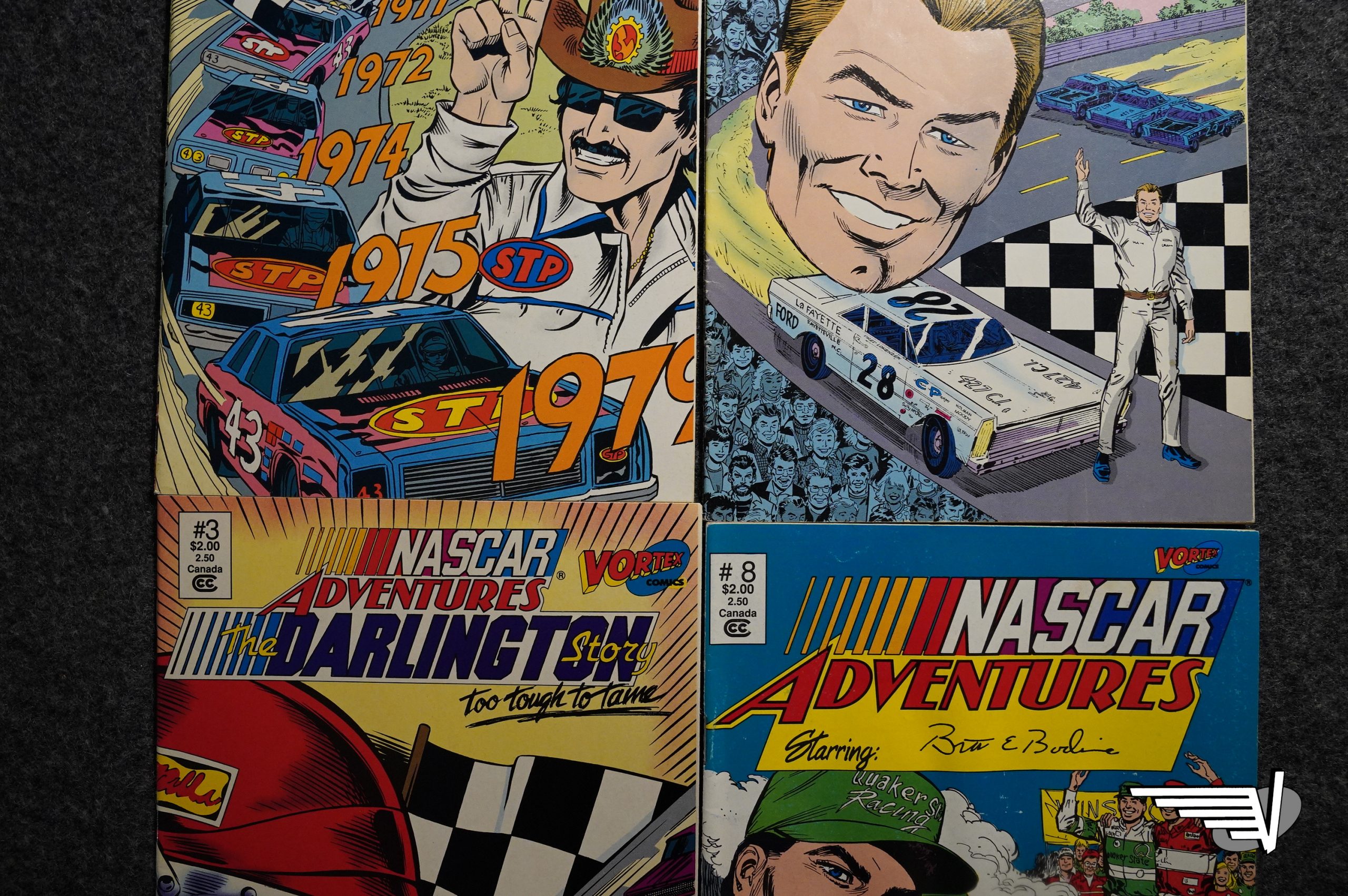 NASCAR Adventures (1991) #1-8
by a bunch of people
Welcome back to the sports blog! We're all sports, all the time. Today we have NASCAR Adventures, the companion title to Legends of NASCAR, and the way to tell them apart is that one is called "NASCAR Adventures" and the other is called "Legends of NASCAR".
I'm guessing Vortex had a time-limited option on doing NASCAR comics, so they did two monthly(ish) series? Anyway, let's read the first three pages.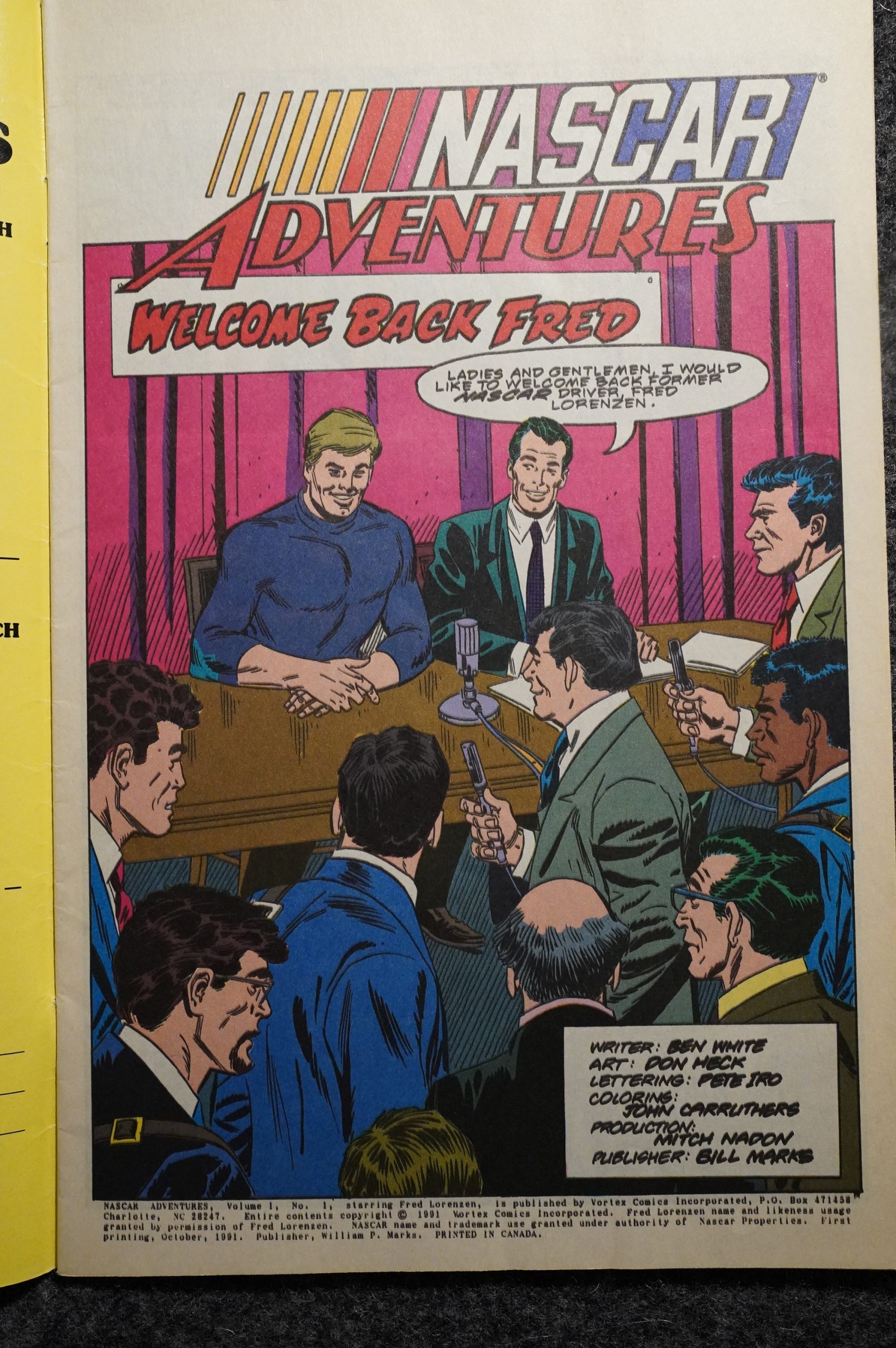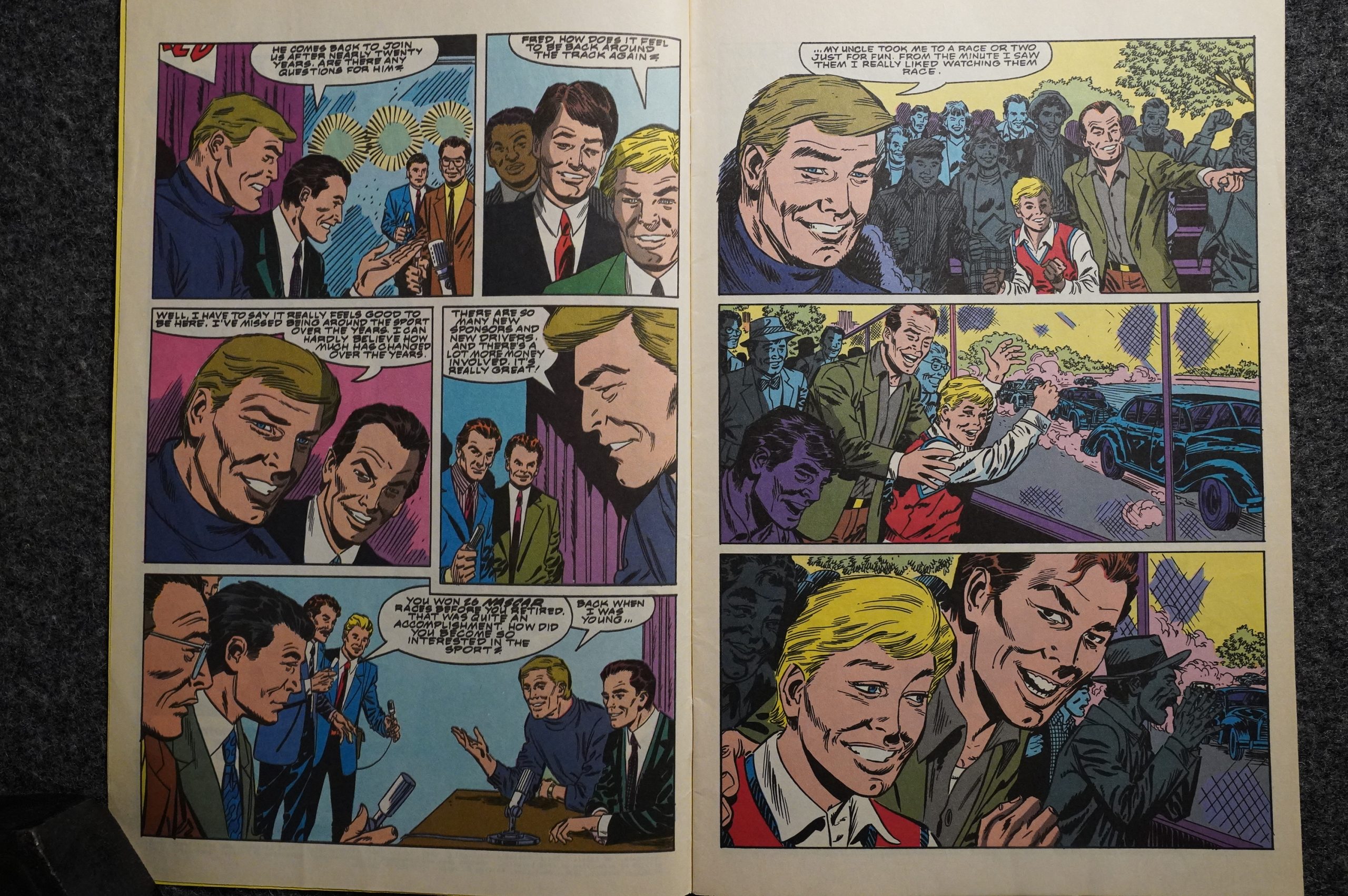 Yeah, it's the same thing. And with the same artists as on the other series, too. Here's Don Heck, drawing some very … er … jolly? … people.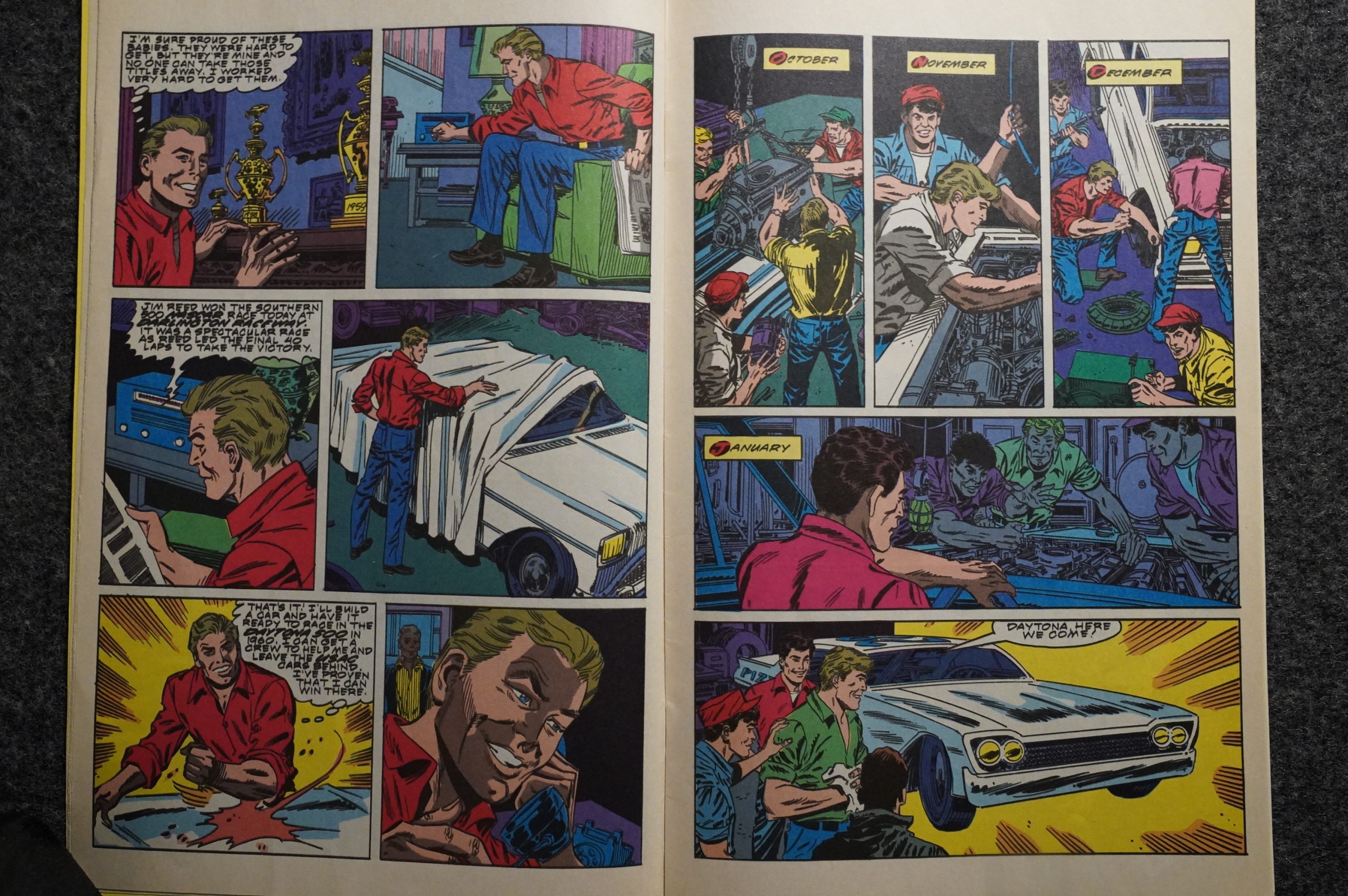 He's good at these dynamic montages, though.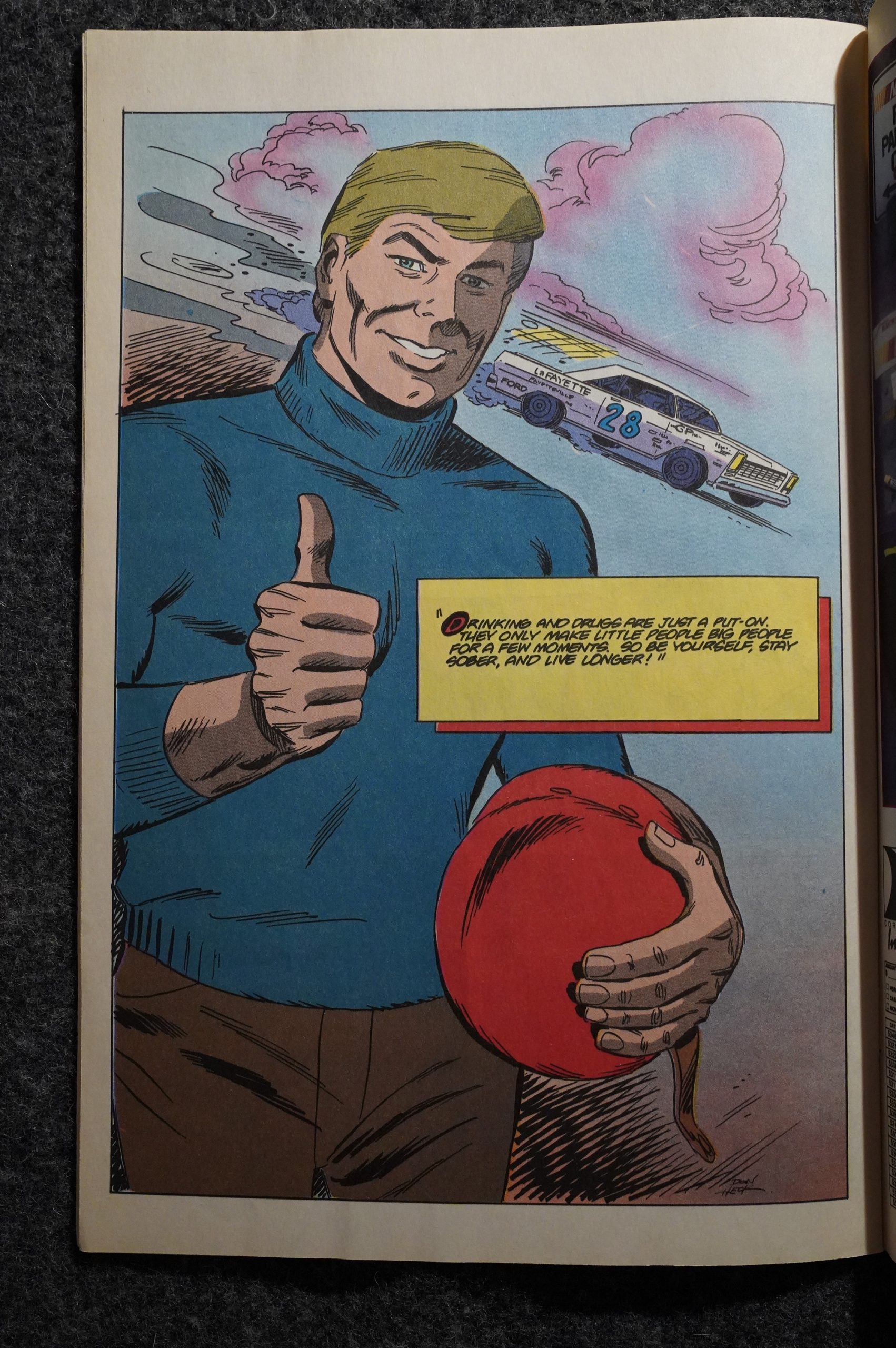 Is he talking about DMT? And he has a problem with the DMT gnomes getting bigger? But only for a while? He wishes that the DMT gnomes were big all the time?
How odd!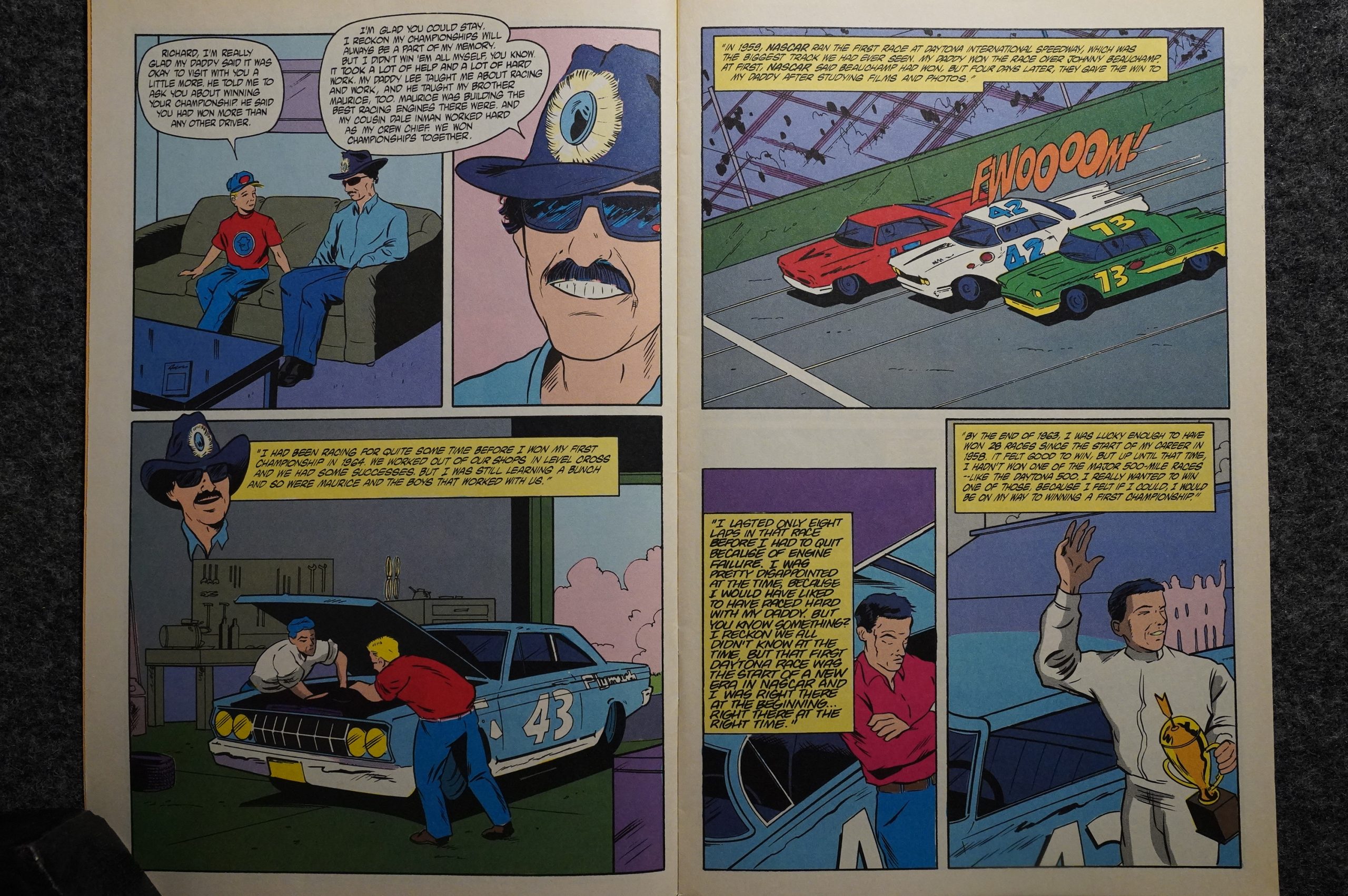 Speaking of odd, Ken Holewczynski illustrates a second issue about the same guy — Richard Petty. And it's rendered in the same oddly detached manner.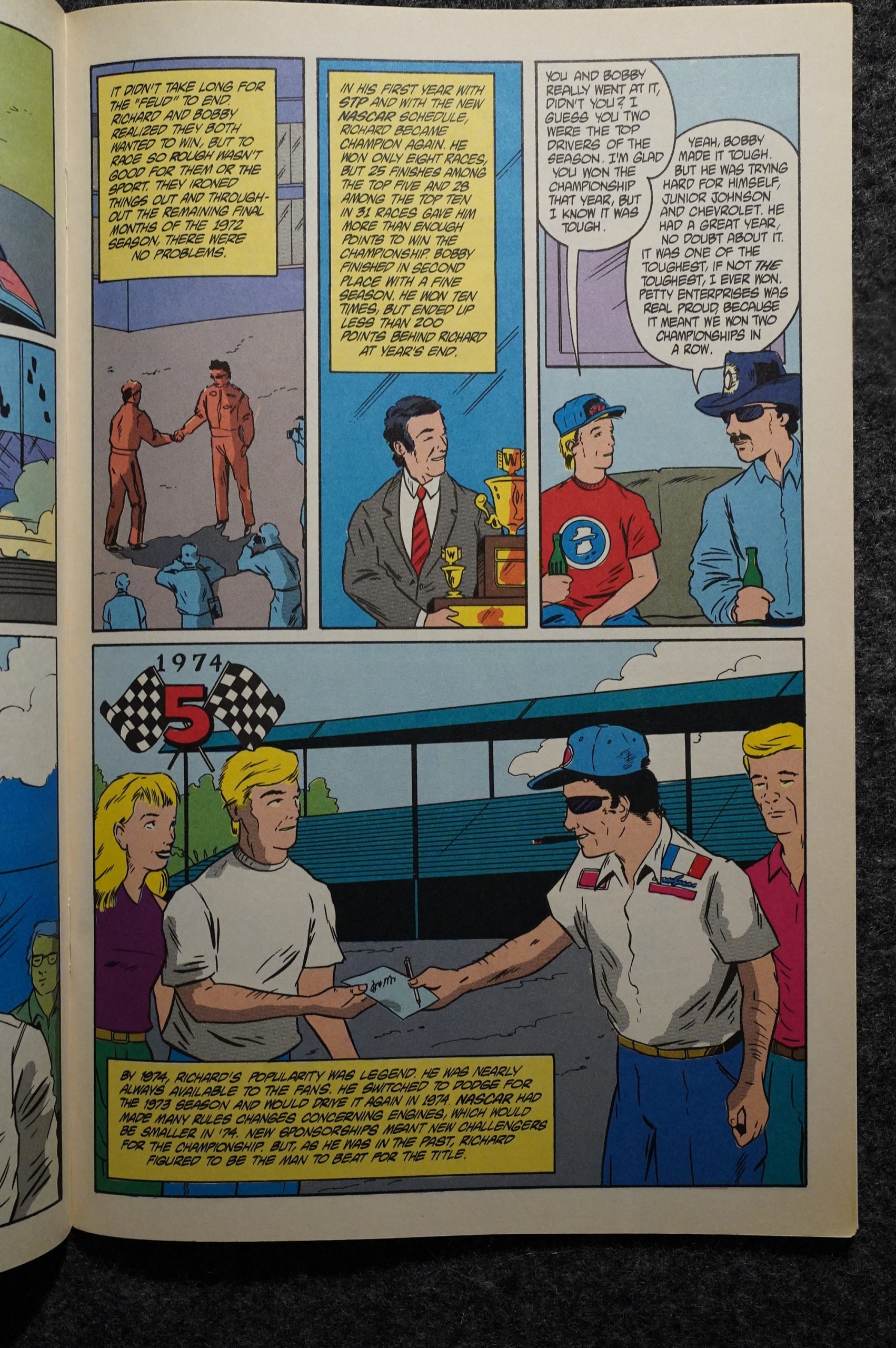 It's such a slog to get through, though, even if the artwork is totally insane.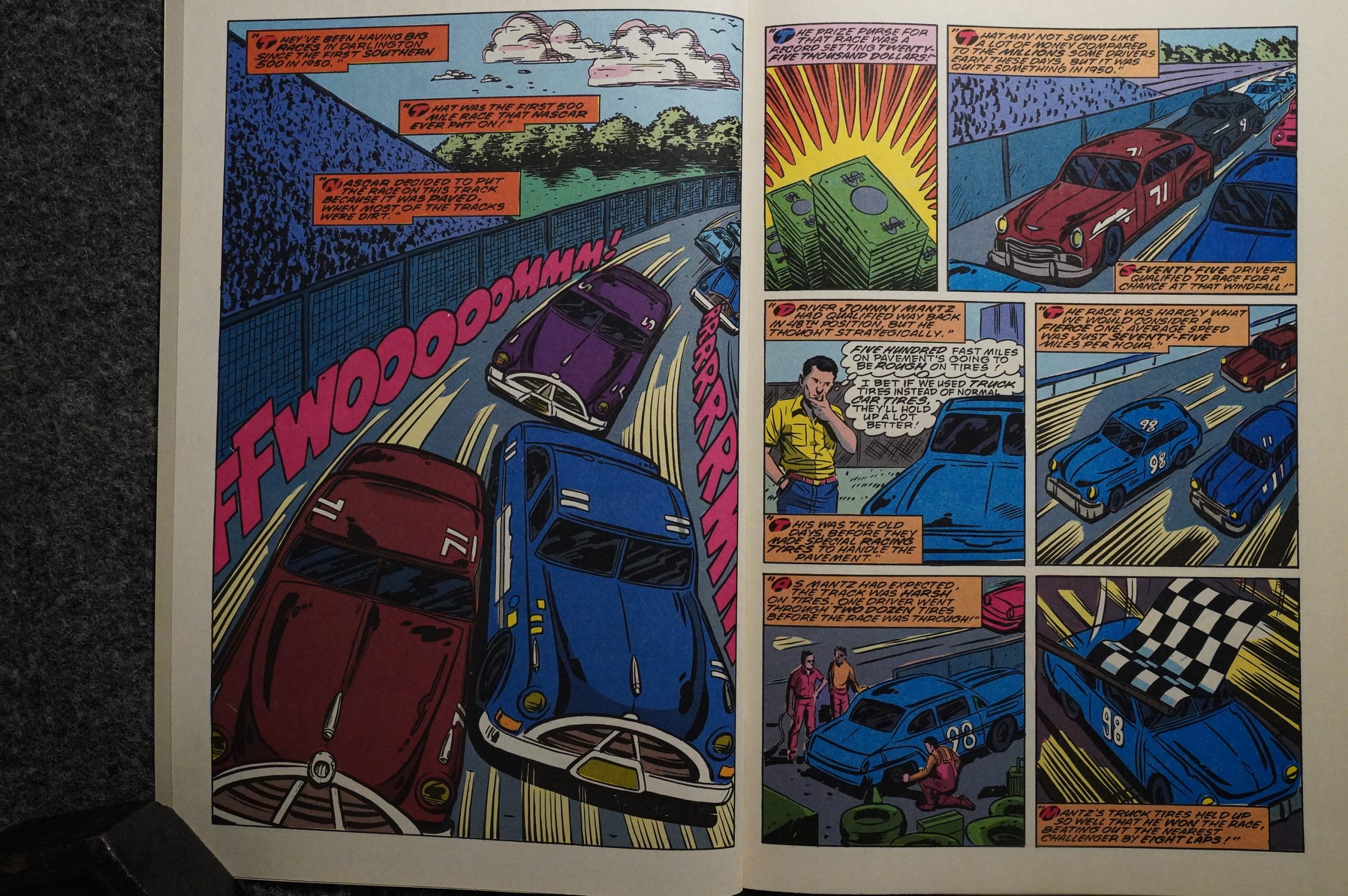 Michael Barsky is more traditional, but… er.. those are bad, bad cars. Actually, looking at them now on the screen, they have a kind of raw, oddball charm, as if they come from a weird 40s comic book? They're almost kinda punk?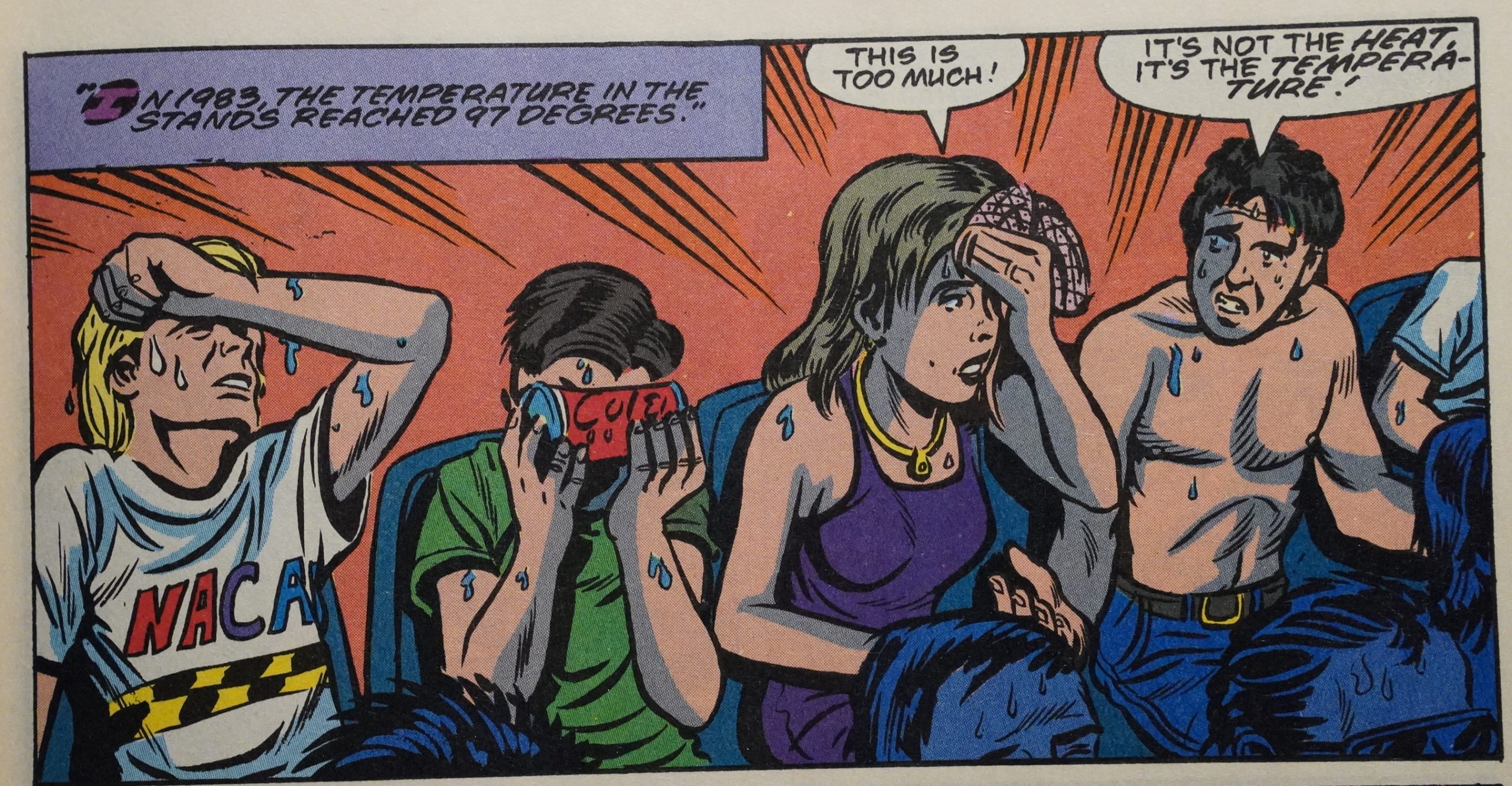 Since these comics don't really have a plot, and they're about actual people, the creators can't really … do much, so you'd think an obvious out would be to put a lot of gags into the books, right? This is as close as you get.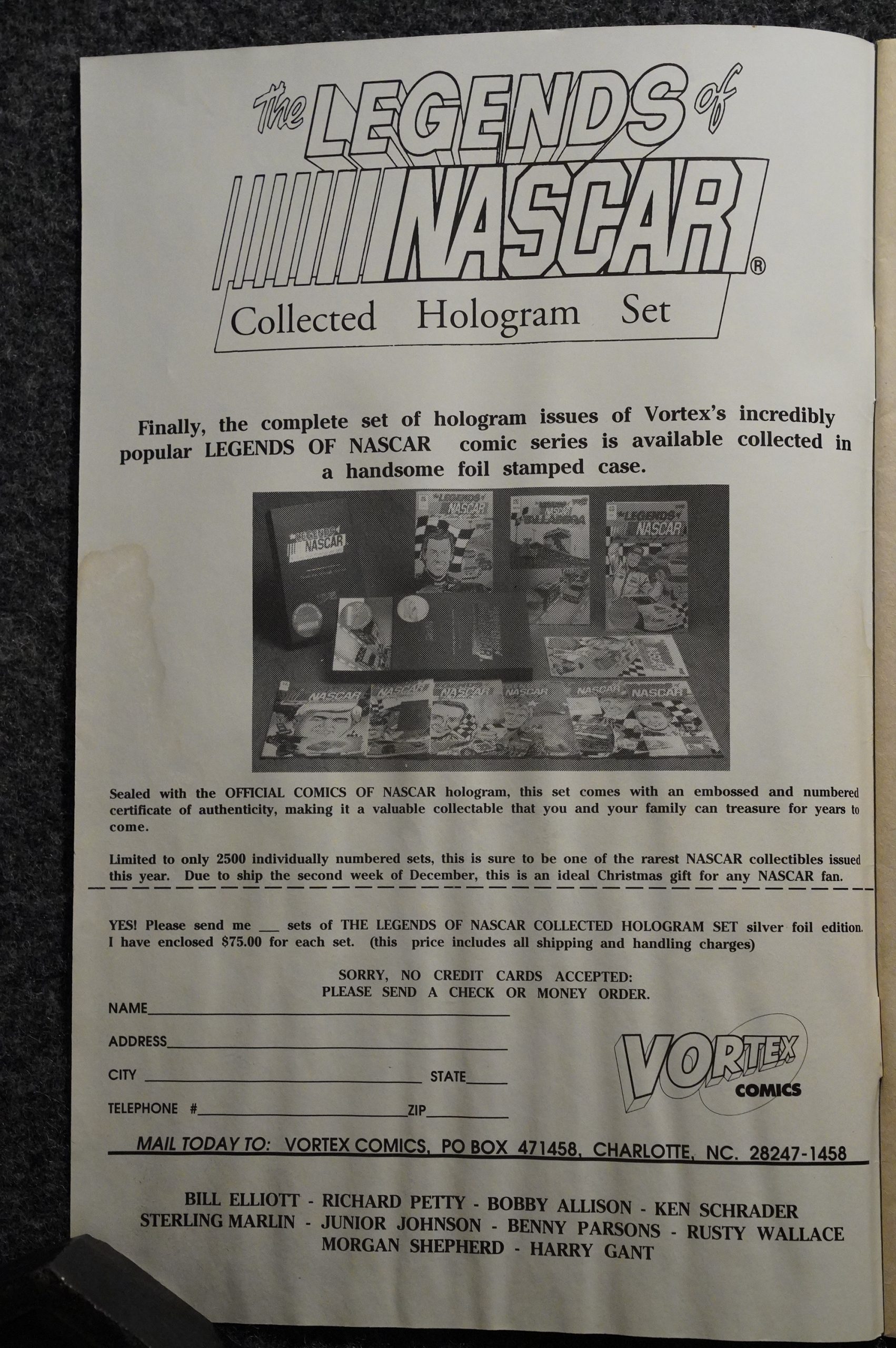 Heh. You could buy a collected hologram set for just $75. Cheap!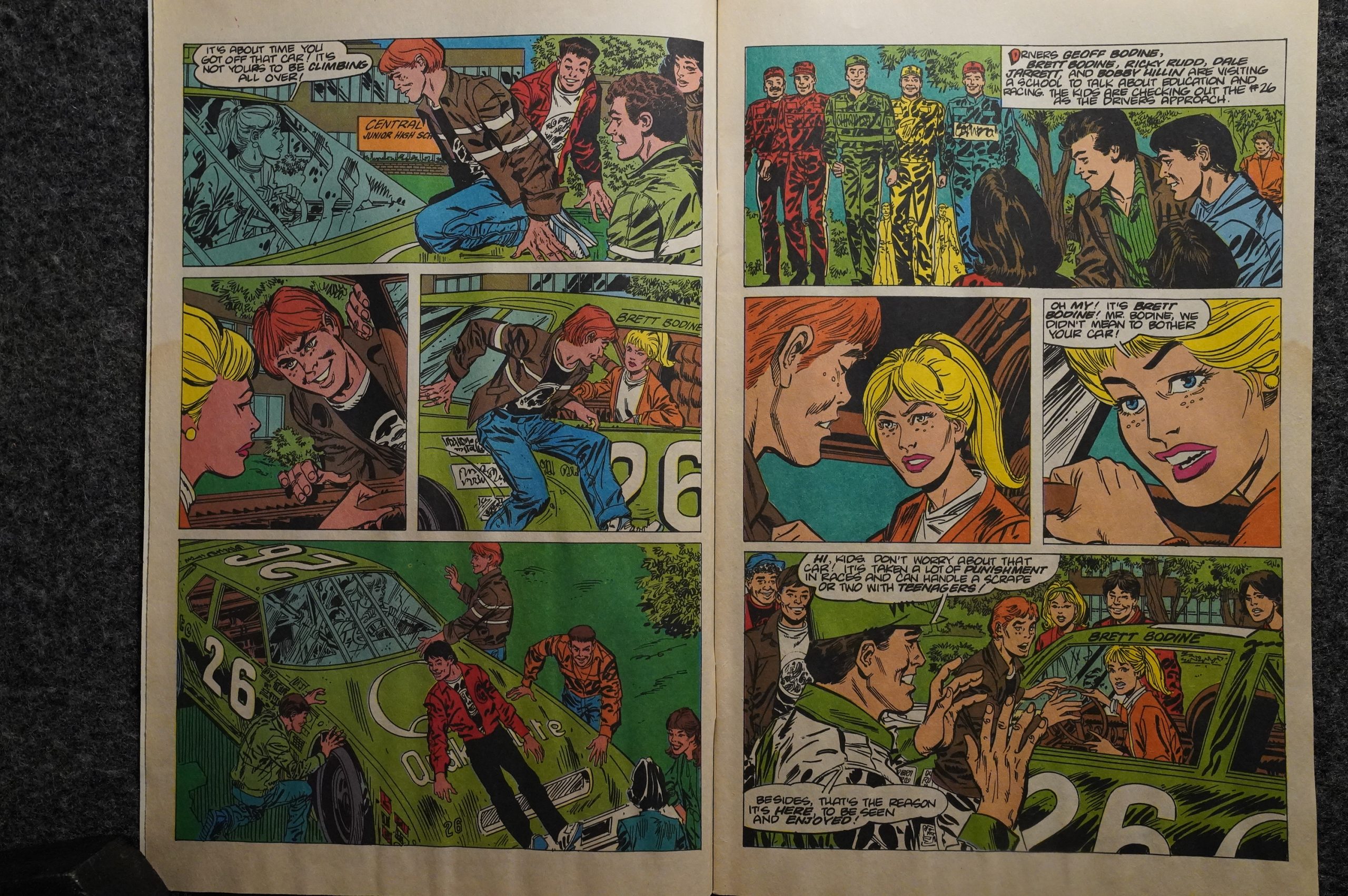 Don Heck is back in the eight an final issue. Quite appealing, but unfortunately, the rest of the book isn't as much fun.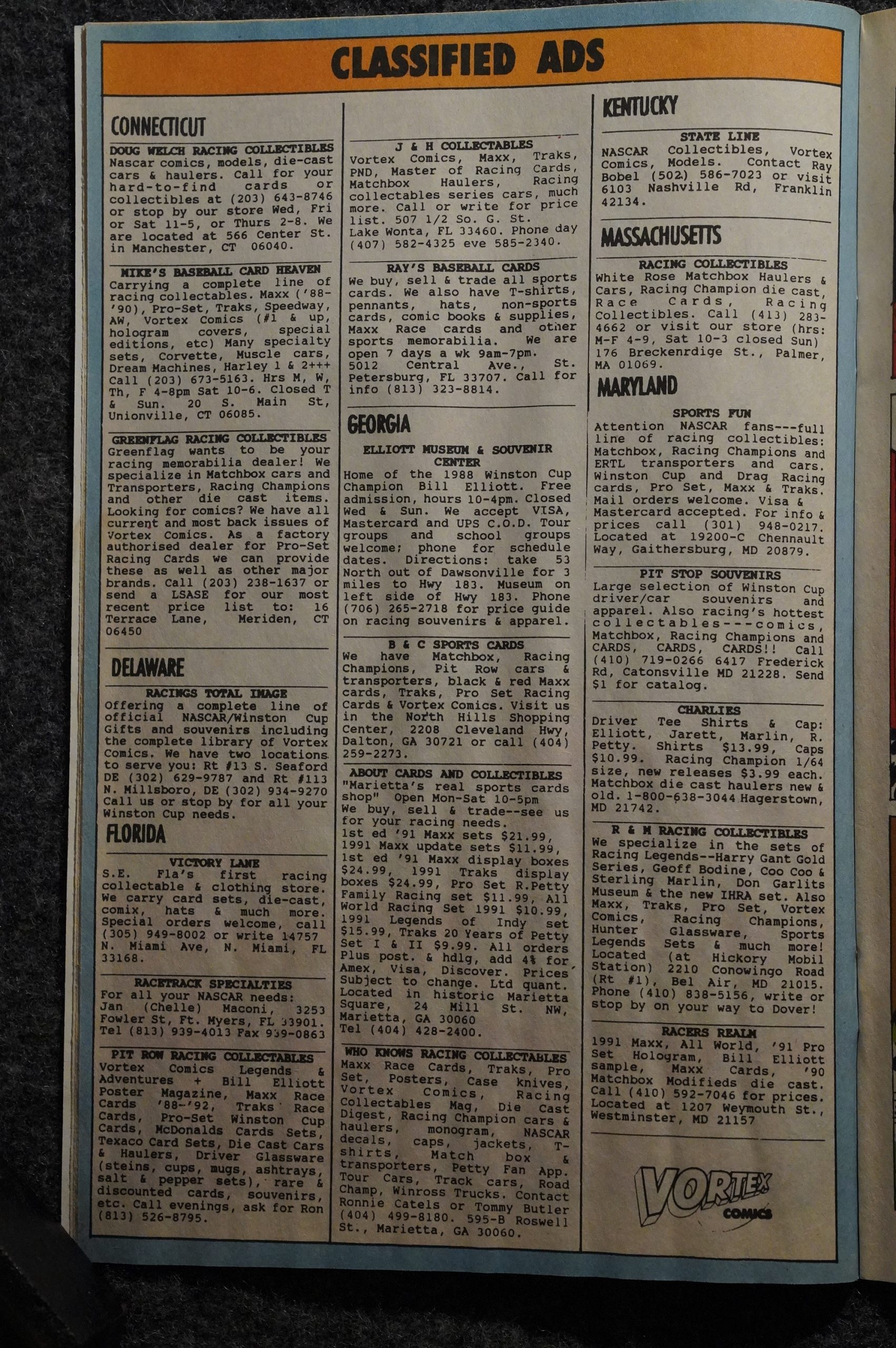 This was published in December of 1992, and is (if I have my timeline straight, and I probably don't) one of the last things Vortex Comics published. They reprinted Big Kiss one last time in the summer of 1993, and then it was over for good.
So… they naturally start of a classified ads section.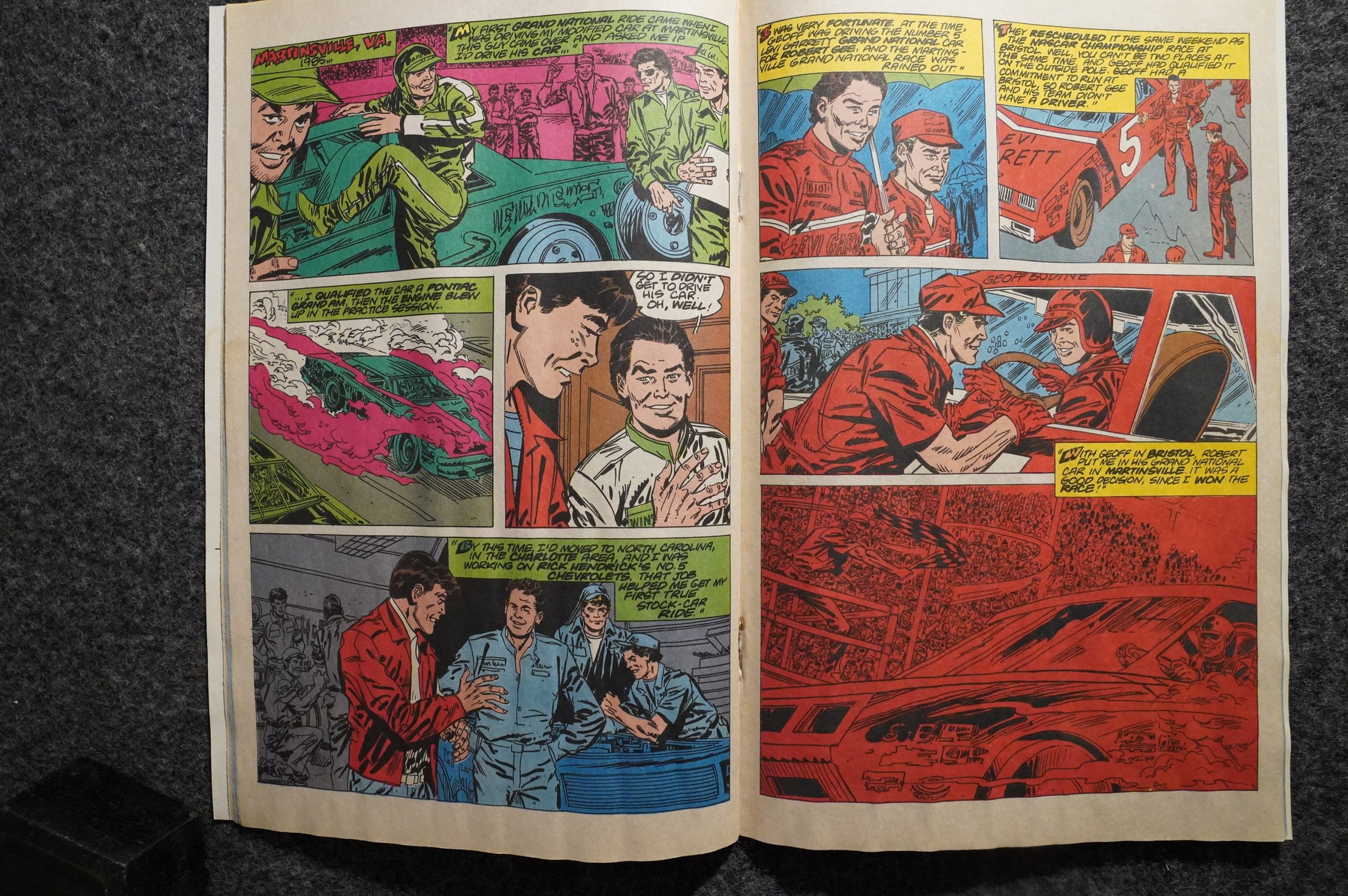 Hank James does the colouring, and it's pretty wild.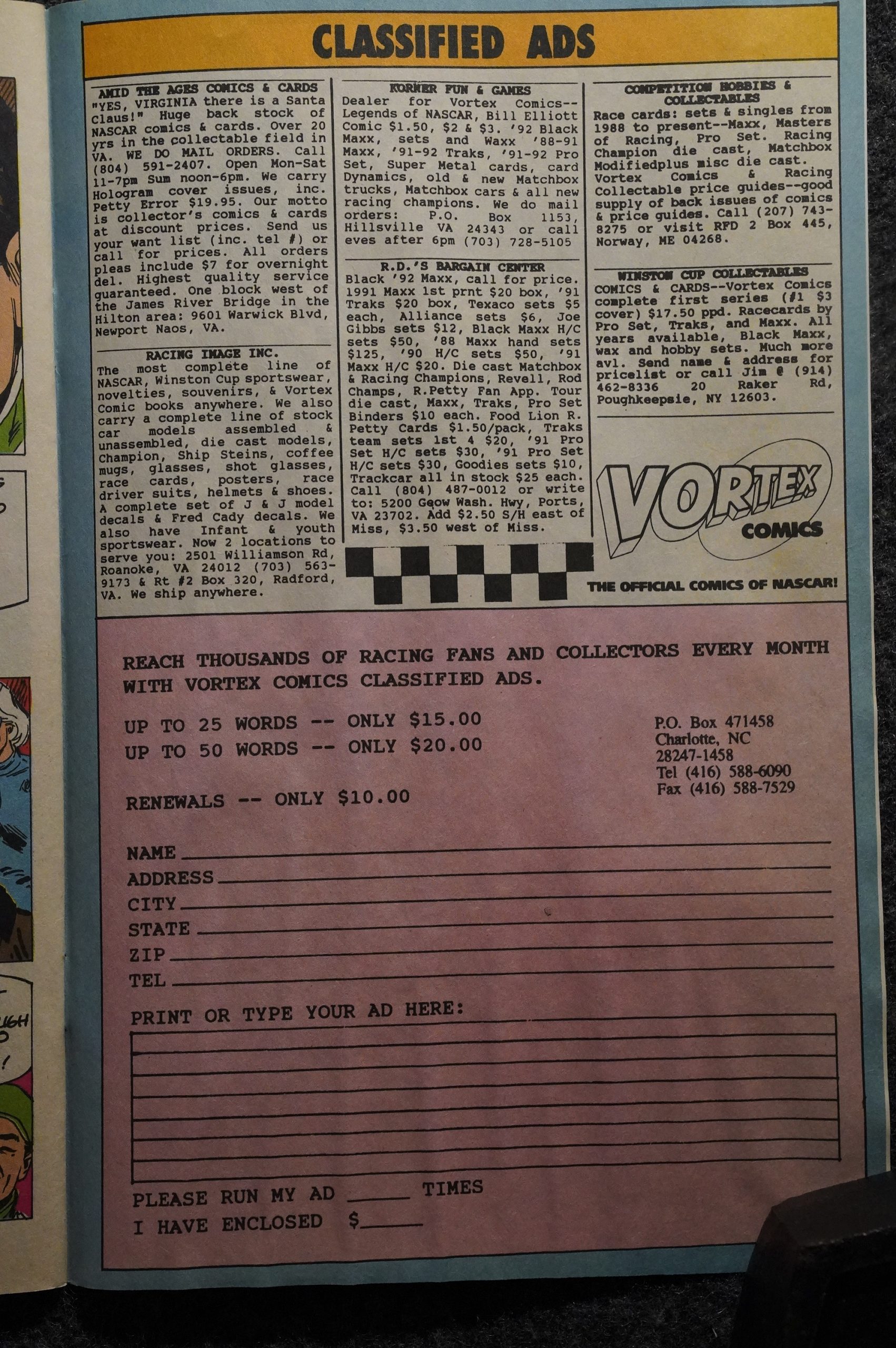 I hope nobody signed up for running their ads dozens of times, because… well… then they'd probably lose their money?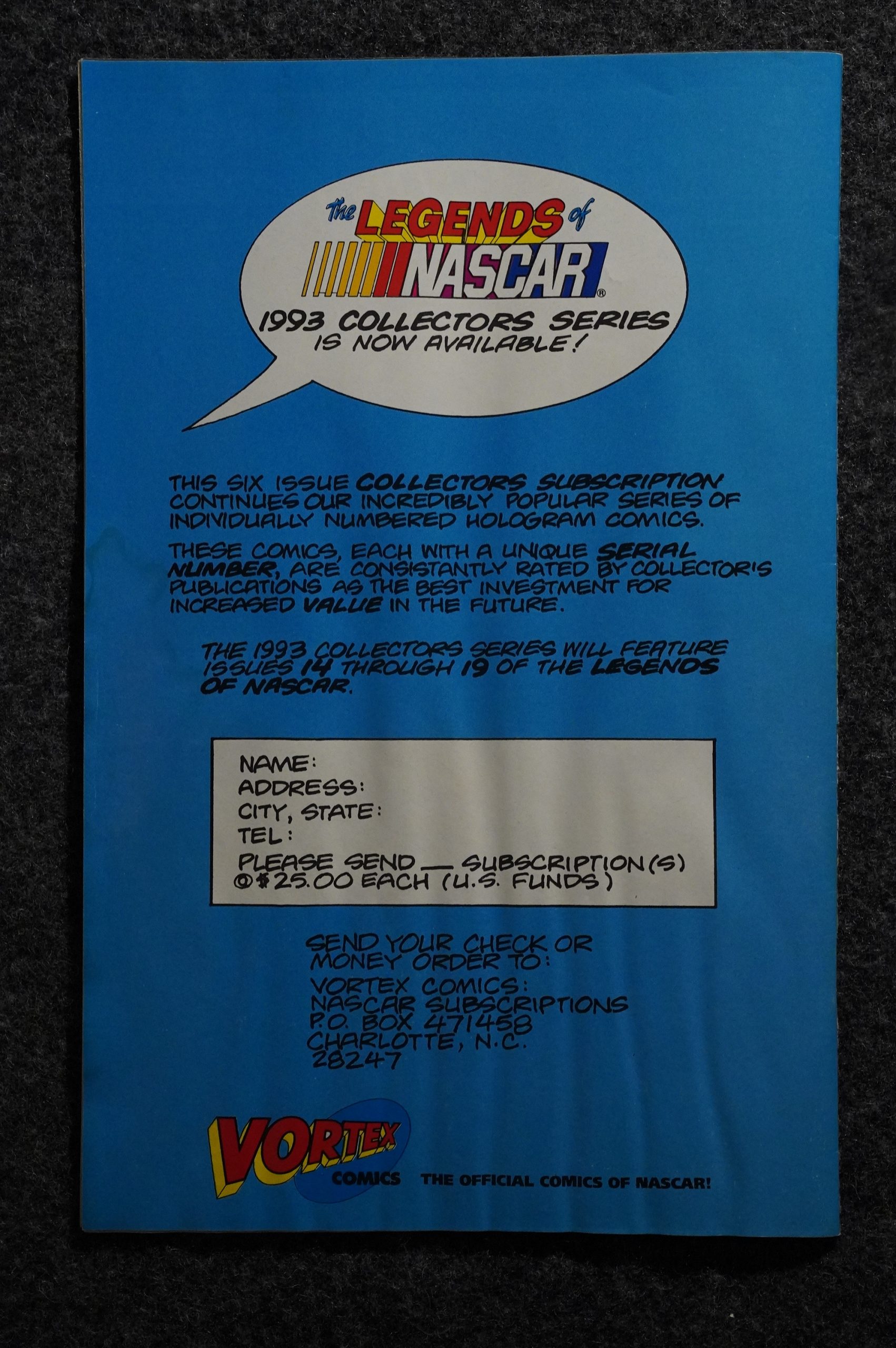 And, naturally, Vortex offered a subscription to issues 14-19 of Legends of NASCAR, which were never published.
I was unable to find any reviews of this series on dar intertubes.
This blog post is part of the Into the Vortex series.