So I've been futzing with my living room stereo setup lately after getting new speakers, and things look a bit too… stacked?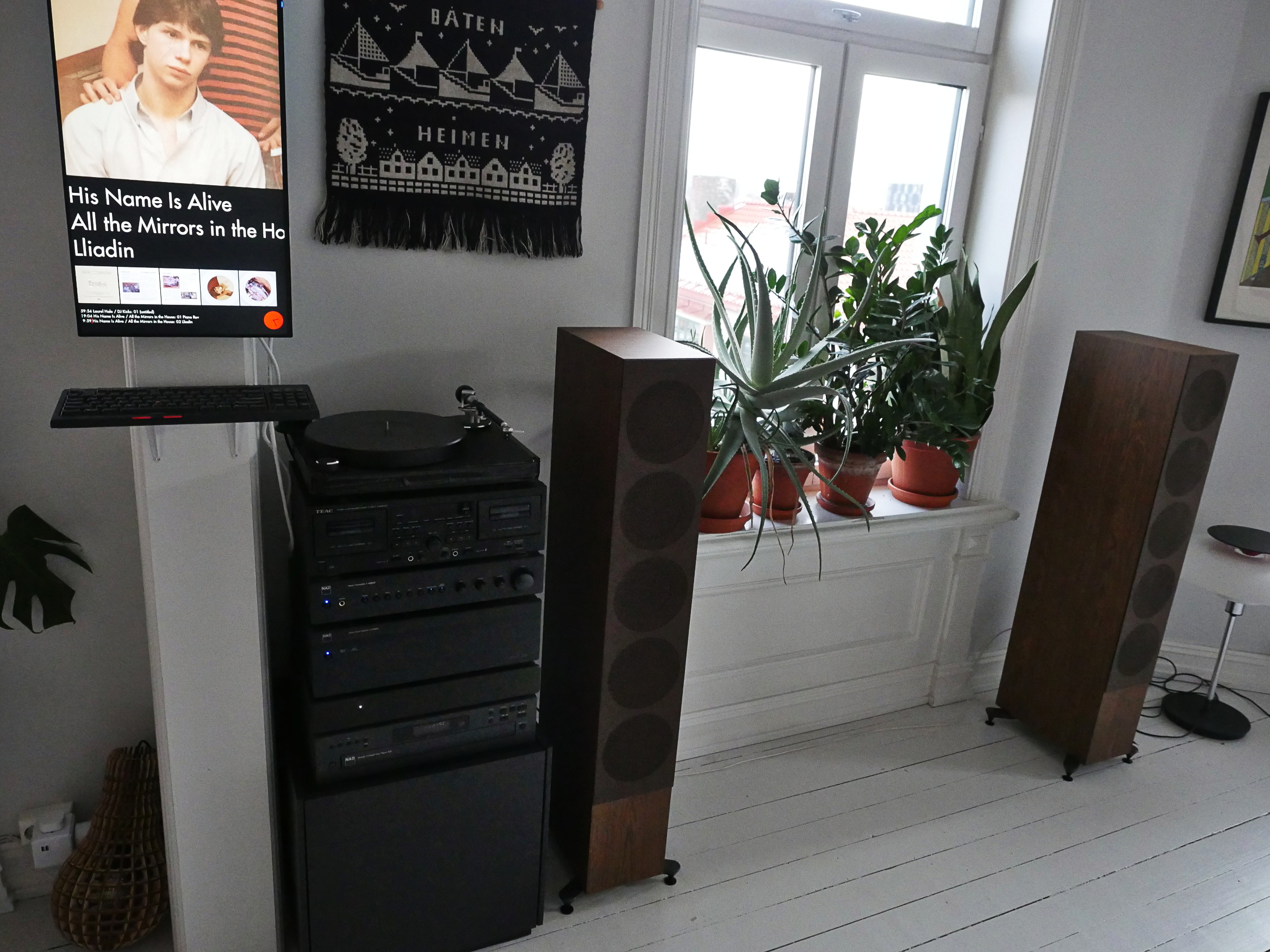 So I thought I'd at least slim down the box the stereo is sitting on: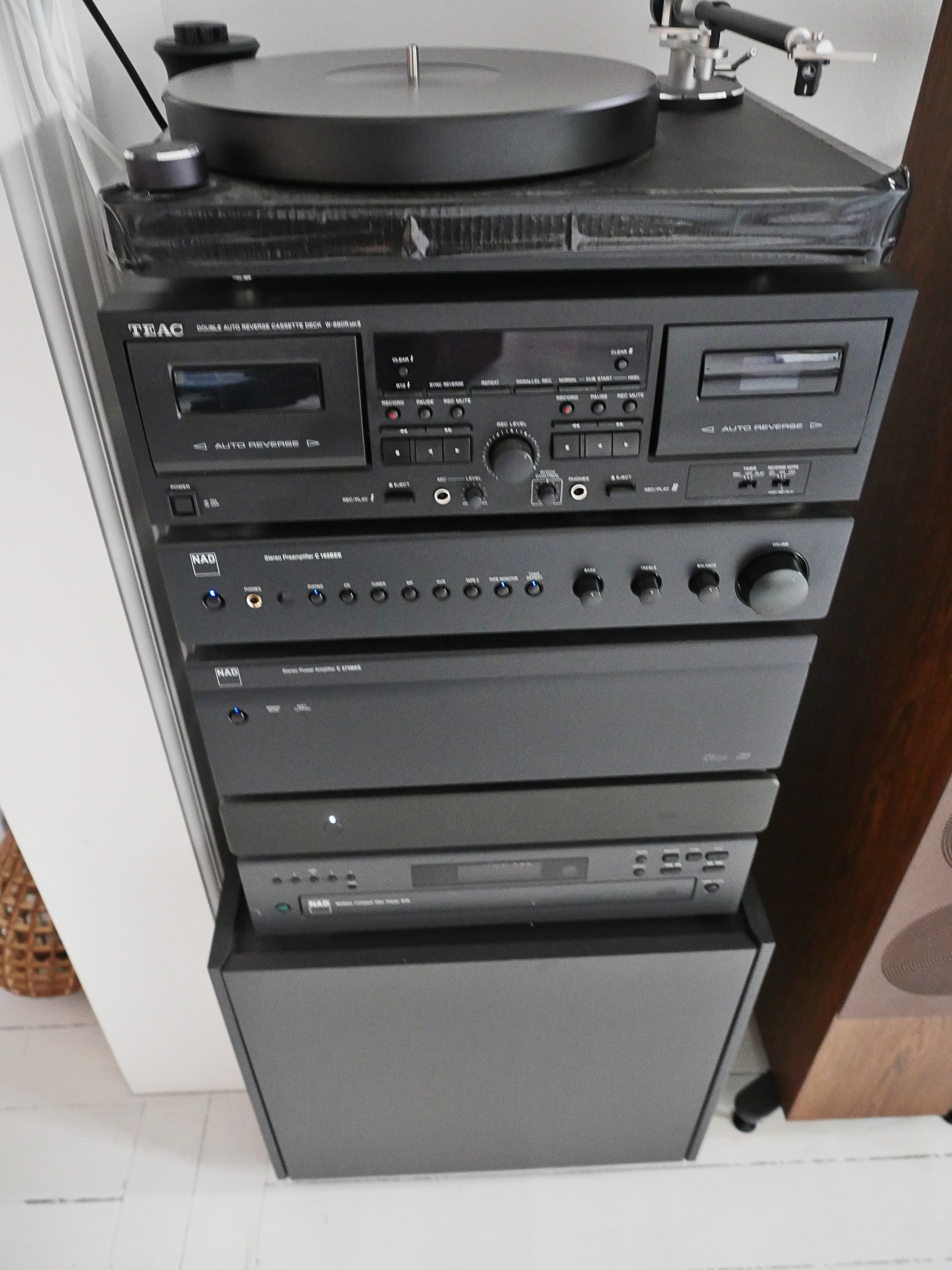 That's an Ikea box, and it's too wide and too high and too deep. Inside that box is a bunch of electronics, so I have to have… something… but perhaps not that big of a something?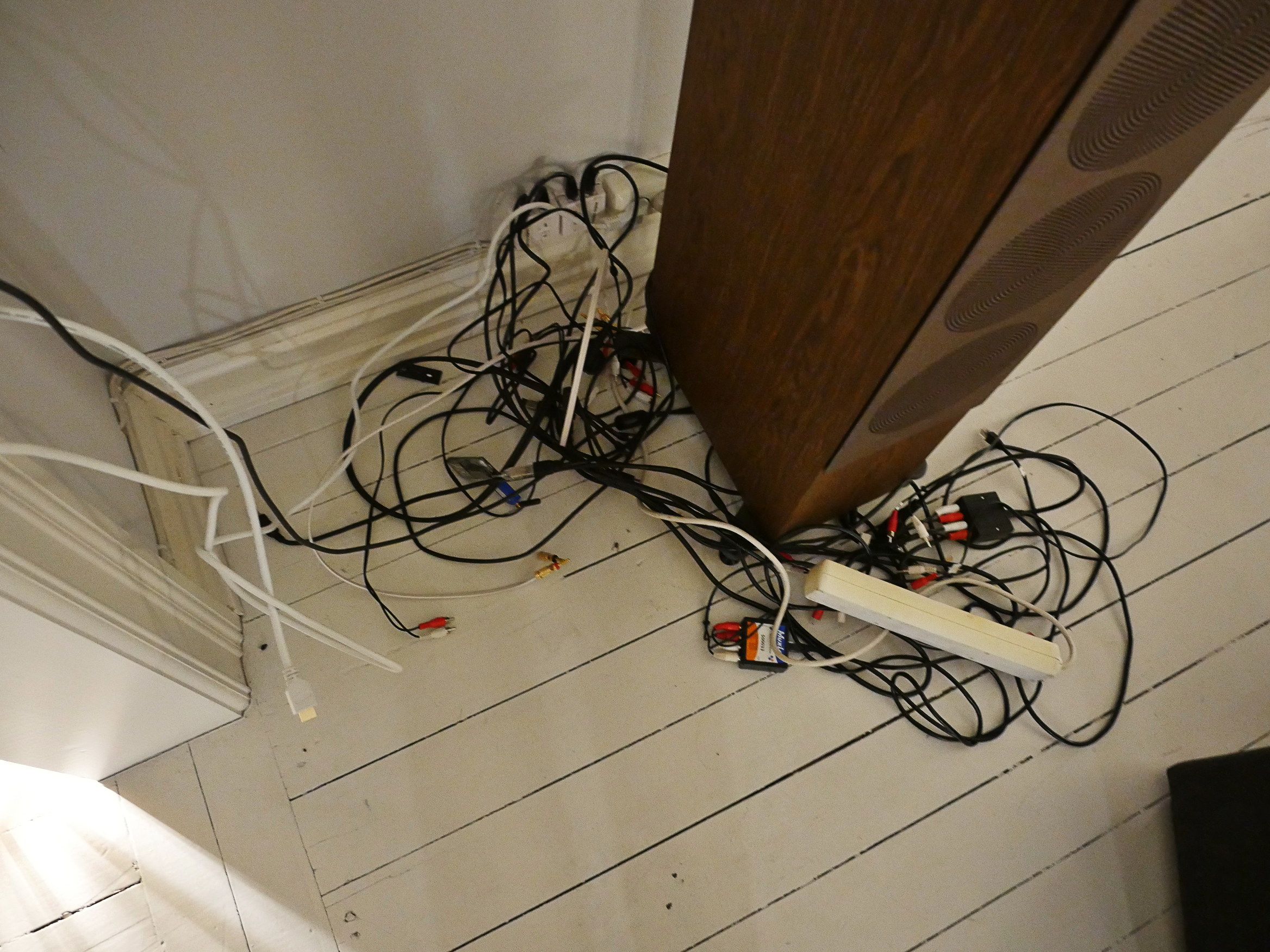 So today the new Montana box arrived, and I got started disassembling the stereo (and stuff), which I was not looking forward to. Something always stops working when touching equipment that's been just sitting there for half a decade.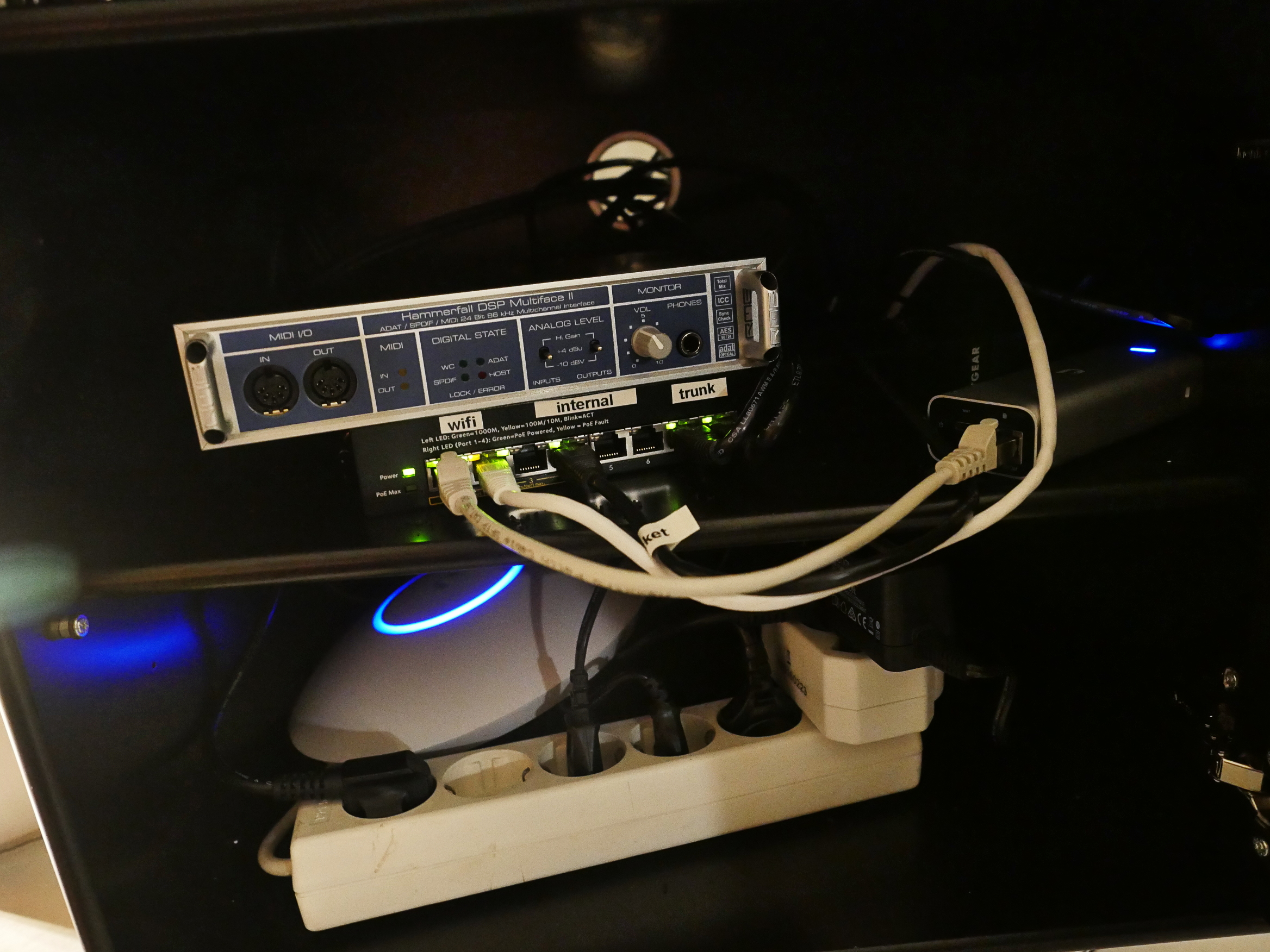 And the main problem, this time, was with the DA/AD matrix mixer I use for distributing music (on different sound levels) to the various rooms: The RME Hammerfell DSP Multiface II *phew*. At first it didn't work… but then it worked… and then it didn't work… and then the computer says that it works but no sound comes out of it…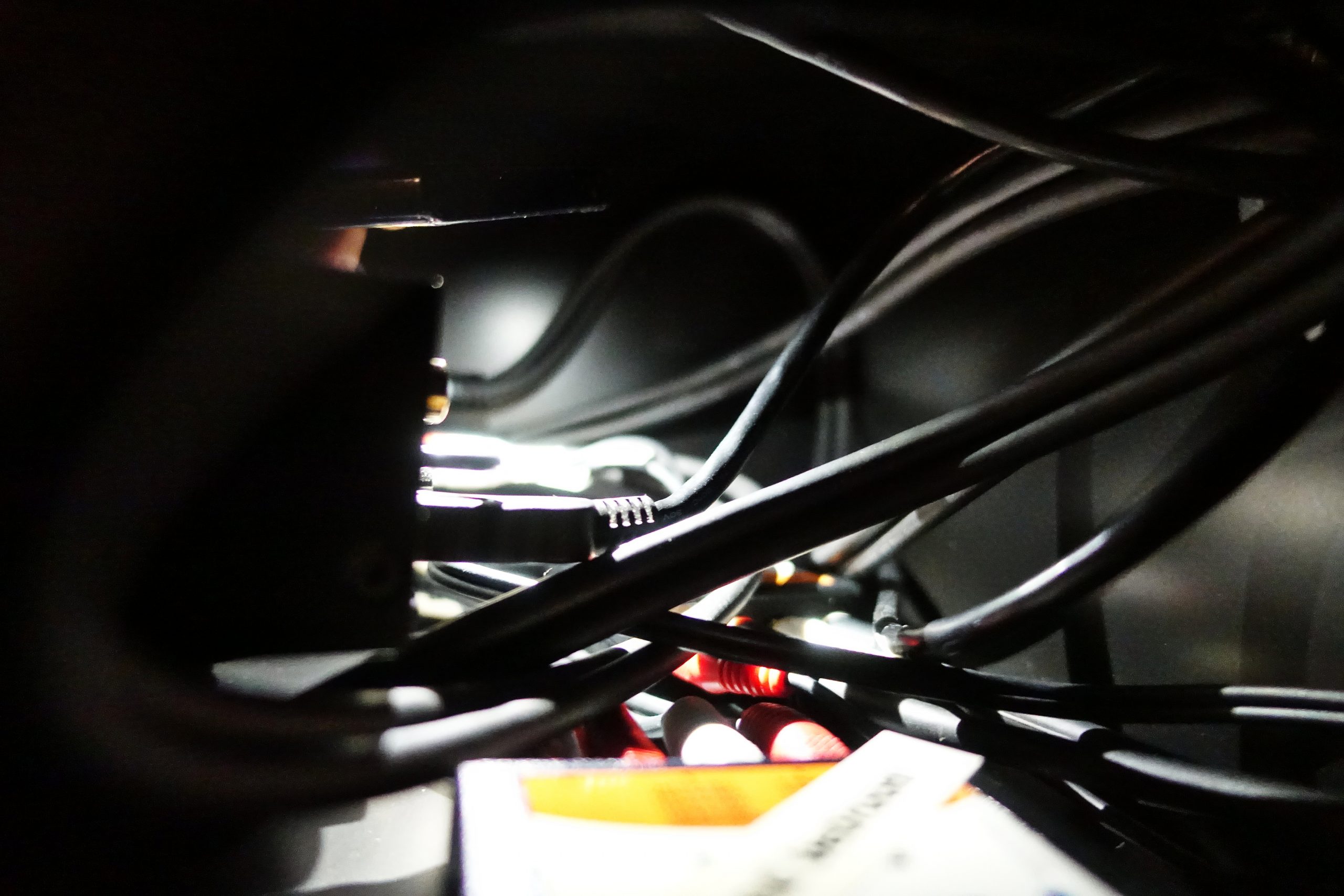 It turns out that if I touch the 1394a cable (aka six pin Firewire, which is what the RME PCI Express card uses to communicate with the box (but it speaks a proprietary protocol, not Firewire)) in a certain spot, it loses connection. So it seems like the cable is faulty, somehow, and I don't have any other 1394a cables (just four pin cables).
But if I leave it just… so… I'm now getting music again, after a hellish two hours of silence.
Oh the humanity.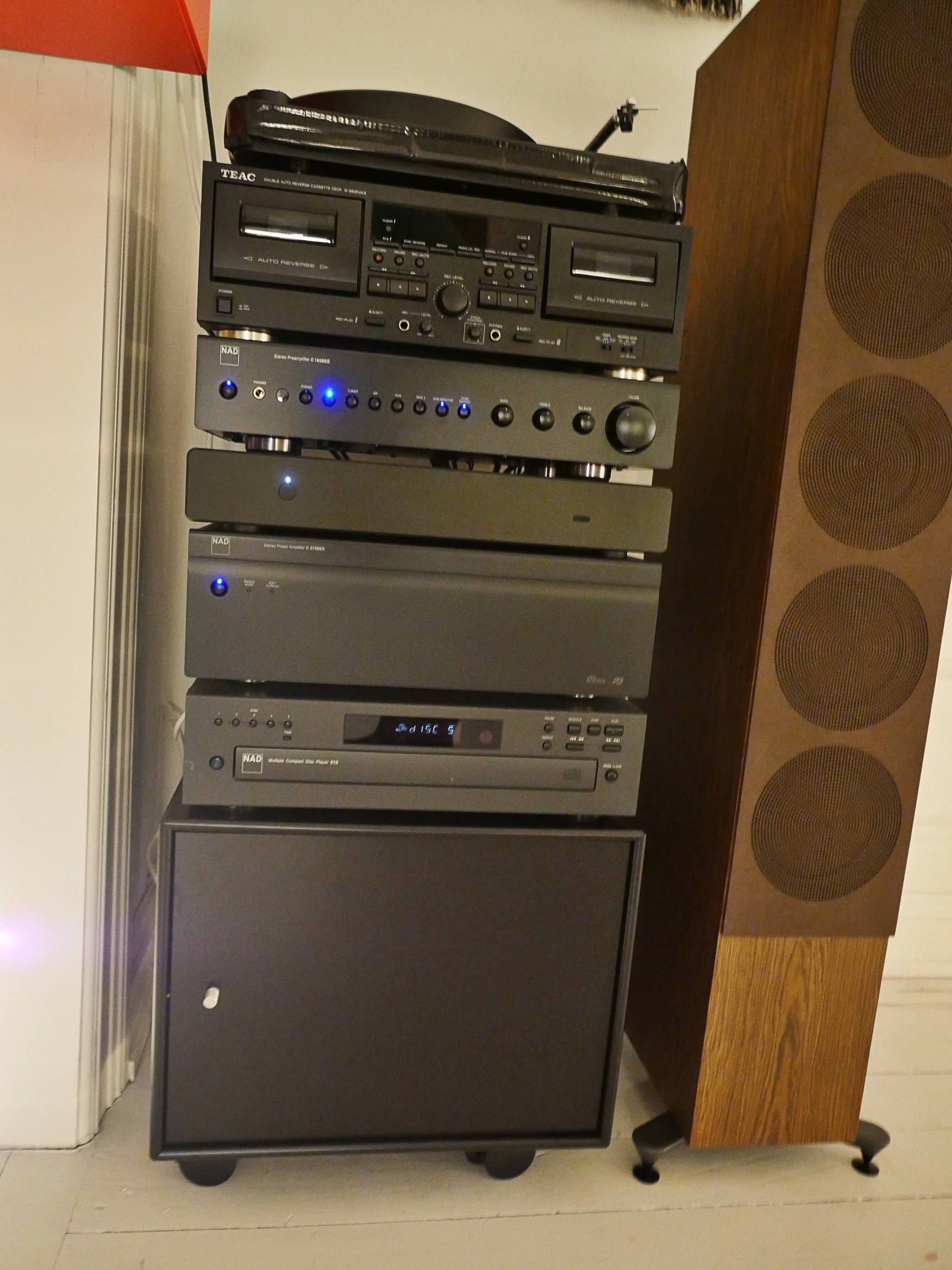 See? That's… totally… different… from what it was before…
Totally… worth… it…
But at least this one rolls on castor wheels, so I can poke at the cables more easily when I need to.
So there! Worth it!