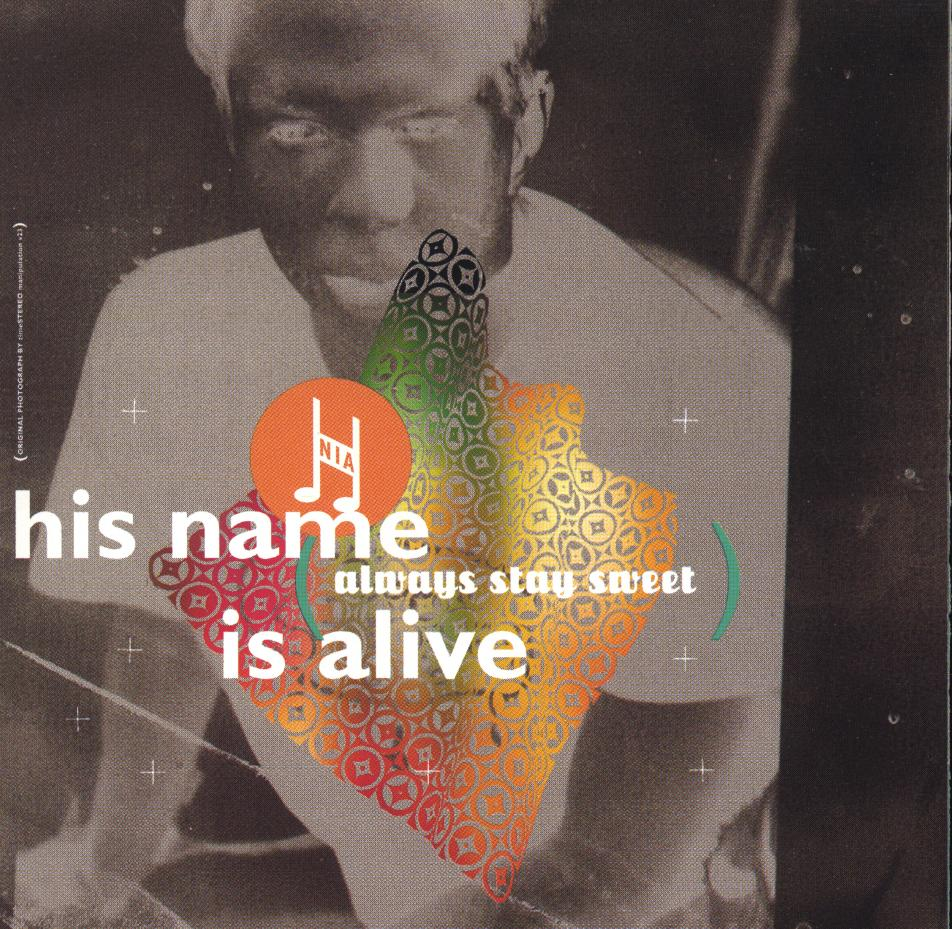 Listen to 4AD 1999 on Spotify.
This is the end!
Not of 4AD, but this blog series, and more importantly, an era: Ivo Watts-Russell sold 4AD to Beggars Banquet.
So what did he do as the final year as the label boss?
Release a buttload of Gus Gus things, and a smattering of "best of" and collections and the like. We get a "best of" from His Name Is Alive and Red House Painters; we get the first two Dif Juz EPs finally collected (in original form); and we get a double album's worth of Birthday Party live in 1981-82.
There isn't much new non-Gustian music this year, but Brendan Perry finally releases his long-threatened solo album. He played most of this material live at the Thirteen Year Itch festival in 1993, and then waited all this time to release the album. I felt that the concert was great and I couldn't wait to get the album, but the songs felt a lot… duller? when they finally arrived. Did he torture them to death in the studio?
So it's not the most auspicious way to go out, but… It's not as bad as 1997. But… what a ride it's been! From the humble post-punk beginnings in 1980, to the imperial years 1982-1990 when everything 4AD released was vital to have. It's a legacy that hasn't been touched by any other record label or record label boss. It's a magnificent achievement to have nursed these handfuls of unique and idiosyncratic bands to artistic success.
Let's all give him, Vaughan Oliver and the rest of the 4AD staff a hand! It's been thrilling to listen to this music again in context, and gaze at those lovely covers again.
Watts-Russell hasn't produced any music after ending his 4AD stint, I think.
4AD would lumber on for several years as a Beggars Banquet imprint, releasing things at a pretty lethargic rate. A few of the acts with a history at 4AD would continue their association with the label (Kristin Hersh and The Breeders in particular), but it's my understanding that at the time, 4AD didn't have a separate staff, so it wasn't really… "a thing". It was just whatever Beggars Group had that they thought they could sell better under that label than under any other of their dozens of imprints.
About a decade later, Beggars decided that having all these imprints made no sense, so they downsized to one name only, and they chose the name that had most brand recognition: 4AD.
So these days, there's a gazillion 4AD things being released. Some of them are great, some are OK, some are awful: It's just like a normal label is supposed to be. Nobody can be a "4AD fan" any more, and that's probably for the best.
A certain somebody (I won't name any names because they might very well regret it) over on the 4AD Posters group has threatened to continue this Spotify playlist series with the post-Ivo years, and I think that might be interesting, so I hope that happens. I'll be listening.
BAD CD9001
Gus Gus — Ladyshave

Ladyshave, Ladyshave (Roy's Lady Soul Mix), Ladyshave (Old Skool Lego Mix)

BAD D CD9001
Gus Gus — Ladyshave

Ladyshave, Ladyshave (Fully Bearded Mix), Ladyshave (Gigi Galaxy Mix)

CAD CD9002
His Name Is Alive — Always Stay Sweet

Are You Coming Down This Weekend?, Her Eyes Were Huge Things, E-Nicolle, If July, How Ghosts Affect Relationships, Chances Are We Are Mad, As We Could Ever, Are We Still Married?, Why People Disappear, Blue Moon, Cornfield, Home Is In Your Head, Underwater, We Hold The Land In Great Esteem, Last One, Sitting Still Moving Still Staring Out, The Sand That Holds The Lakes In Place, In Every Ford, Baby Fish Mouth, The Dirt Eaters, Man On The Silver Mountain

TAD9003
Cuba — Black Island

Black Island (instrumental), White Shadow

BAD CD9004
Gus Gus — Starlovers

Starlovers (edit), Starlovers (Red Snapper Mix), Starlovers (Freddy Fresh Main Mix)

BAD D CD9004
Gus Gus — Starlovers

Starlovers (edit), Starlovers (House of 909 Mix)*, Starlovers (Megatron Man Got Together 97 Mix)*

GAD CD109/116
Dif Juz — Soundpool

Hu, Re, Mi, Cs, Gunet, Heset, Diselt, Soarn, No Motion

M2
The Hope Blister — Underarms

Sweet Medicine, Friday Afternoon, Iota, Dagger Strings, White on White, Sweet Medicine 2, Happiness Strings

CAD CD9005
The Birthday Party — Live 1981-82

Junkyard (live), A Dead Song (live), The Dim Locator (live), Zoo Music Girl (live), Nick The Stripper (live), Blast Off (live), Release The Bats (live), Bully Bones (live), King Ink (live), Pleasure Heads Must Burn (live), Big Jesus Trash Can (live), Dead Joe (live), The Friend Catcher (live), Six Inch Gold Blade (live), Hamlet (live), She's Hit (live), Funhouse (live)

CAD D9006
Gus Gus — This Is Normal

Ladyshave, Teenage Sensation, Starlovers, Superhuman, Very Important People, Bambi, Snoozer, Blue Mug, Acid Milk, Love vs Hate, Dominique

AD9007
Kristin Hersh — Echo

Echo, Pennyroyal Tea, Everybody's Got Something To Hide Except Me And My Monkey

CAD CD9008
Kristin Hersh — Sky Motel

Echo, White Trash Moon, Fog, Costa Rica, A Cleaner Light, San Francisco, Cathedral Heat, Husk, Caffeine, Spring, Clay Feet, Faith, (Outro)

TAD9009
Lakuna — So Happy

So Happy*, So Happy (Thunderball Mix)*

GAD 9010 CD
Lakuna — Castle of Crime

Lemongrass, Vega, The Veil, On The Floor, St. Paul's Piano, So Happy, Planet No. 3, The Very Next Day

DAD CD9011
Red House Painters — Retrospective

Shock Me, Grace Cathedral Park, Katy Song, Summer Dress, New Jersey, Medicine Bottle, Michael, San Geronimo, Bubble, Mistress, Drop, Evil, Rollercoaster, Funhouse (demo), Waterkill (demo), Uncle Joe (demo), Helicopter (demo), Brown Eyes (4 track demo), Dragonflies, Japanese to English (live), Shock Me (live on KCRW), Over My Head (4 track demo), Brockwell Park (4 track demo), Shadows, Mistress (live on KCRW), Summer Dress (live on KCRW), Instrumental

CAD9014
Cuba — Leap of Faith

Cross the Line, Devil's Rock, Black Island, King of Kelty, Starshiney, Peak Flow, Winter Hill, Havana, Hail Mary, Urban Light, Foxy's Den, Fiery Cross

CAD9015
Brendan Perry — Eye of the Hunter

6909e508 150 20435 45392 73139 89029 112056 130091 156059 2535, Saturday's Child, Voyage of Bran, Medusa, Sloth, I Must Have Been Blind, The Captive Heart, Death Will Be My Bride, Archangel

BAD9016
Cuba — Black Island

Black Island, Black Island (Agent Sumo Mix), Black Island (Groove Armada's Desert Island Disc Mix)

BAD9016
Cuba — Black Island

Black Island, Black Island (Isla Negra), Black Island (Groove Armada's Desert Island Disc)

BAD CD9017
Gus Gus — VIP

VIP (Radio Edit), VIP (Masters At Work Vocal Mix), VIP (Francois K Vocal Edit)

BAD D CD9017
Gus Gus — VIP

VIP (Radio Edit), VIP (Heller and Farley Fire Island Dub)*, VIP (Ron Trent Remix)*

TAD9018
Lakuna — Lemongrass

Lemongrass, Lemongrass (Schizoid Man remix)*, The Very Next Day, The Very Next Day (Grantby remix)*

BAD CD9019
Cuba — Starshine

Starshine (edit), White Shadow, Starshine (Rae & Christian Remix)
This post is part of the chronological look at all 4AD releases, year by year.
*) Missing from Spotify.