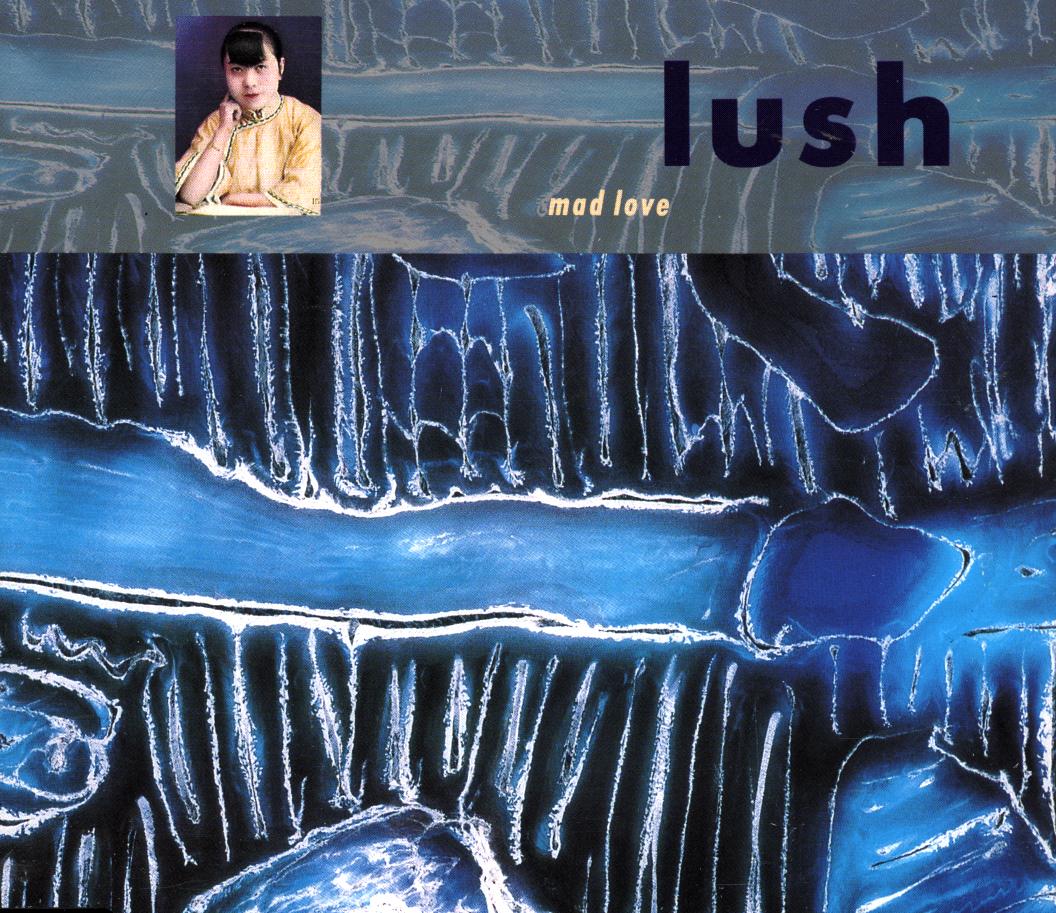 Listen to 4AD 1990 on Spotify.
4AD head Ivo Watts-Russell has later said that he was going to shut down 4AD after ten years, but he didn't because he felt an obligation to the bands. So instead 1990 turned into one of the busiest years ever, with 17 releases, and some of the biggest commercial successes in 4AD's history.
Dead Can Dance released Aion, a release that I think converted anybody sceptical about them into fans. Pixies released Bossanova, which was very popular and the first release on 4AD I didn't like since 1984. But Kim Deal from Pixies joined up with Tanya Donnelly from Throwing Muses and Josephine Wiggs and went into the studio with "producer" Steve Albini and came up with the Pod album, which I think is better than everything Pixies did ever combined.
And we got the first album from His Name Is Alive, which did much to ensure people sceptical of the other newcomers that 4AD was still spiffy.
And then there's Cocteau Twins. Heaven or Las Vegas was their most commercial release ever, and sold a buttload of copies, and was also well-liked by old fans. Imagine that. But: During interviews Robin Guthrie had been saying increasingly dismissive things about Ivo, and he finally got fed up and released them from their contract out of the blue.
As was part of the pattern, after leaving 4AD they didn't really do anything much worthwhile. People are still coming clean about whether they tolerated Four-Calendar Cafe or not.
Watts-Russell would start withdrawing from day-to-day running of the label (and the artists) after this. He had been very hands-on, from doing the A&R thing to signing bands to visiting them in the studio to overseeing the manufacturing, and that ended around this time. Perceived cohesion would start to dissolve over the next few years as other people at 4AD would start bringing in bands. The "4AD fan" thing would start to become a thing of the past. Which is perhaps a good thing? Or kinda melancholic. Take your pick.
CAD0002
Pale Saints — The Comforts Of Madness

Way The World Is, You Tear The World In Two, Sea Of Sound, True Coming Dream, Little Hammer, Insubstantial, A Deep Sleep For Steven, Language Of Flowers, Fell From The Sun, Sight Of You (remix), Time Thief

BAD0003
Lush — Mad Love

De-Luxe, Leaves Me Cold, Downer, Thoughtforms (remix)

BAD0004
Ultra Vivid Scene — Staring At The Sun

Staring At The Sun, Three Stars (*** version), Crash (remix), Something Better

CAD0005
Ultra Vivid Scene — Joy 1967-1990

It Happens Every Time, Staring At The Sun, Three Stars (remix), Special One, Grey Turns White, Poison, Guilty Pleasure, Extra Ordinary, Beauty #2, The Kindest Cut, Praise The Low, Lightning

CAD0006
The Breeders — Pod

Glorious, Doe, Happiness Is A Warm Gun, Oh!, Hellbound, When I Was A Painter, Fortunately Gone, Iris, Opened, Only In 3's, Lime House, Metal Man

CAD0007
Dead Can Dance — Aion

The Arrival And The Reunion, Saltarello, Mephisto, The Song Of The Sybil, Fortune Presents Gifts Not According To The Book, As The Bell Rings The Maypole Spins, The End Of Words, Black Sun, Wilderness, The Promised Womb, The Garden Of Zephirus, Radharc

CAD0008
His Name Is Alive — Livonia

As We Could Ever, e-nicolle, If July, Some and I, fossil, E-Nicolle, Caroline's Supposed Demon, Fossil, reincarnation, You And I Have Seizures, How Ghosts Affect Relationships, Darkest Dreams

BAD0009
Pixies — Velouria

Velouria, I've Been Waiting For You, Make Believe, The Thing (The Happening)

CAD0010
Pixies — Bossanova

Cecilia Ann, Rock Music, Velouria, Allison, Is She Weird, Ana, All Over The World, Dig For Fire, Down To The Well (remix), The Happening, Blown Away, Hang Wire, Stormy Weather, Havalina

BAD0011
Cocteau Twins — Iceblink Luck

Iceblink Luck, Mizake The Mizan, Watchlar

CAD0012
Cocteau Twins — Heaven Or Las Vegas

Cherry-Coloured Funk, Pitch The Baby, Iceblink Luck, Fifty-Fifty Clown, Heaven Or Las Vegas, I Wear Your Ring, Fotzepolitic, Wolf In The Breast, Road River And Rail, Frou-Frou Foxes In Midsummer Fires

BAD0013
Lush — Sweetness And Light

Sweetness And Light, Breeze, Sunbathing

BAD0014
Pixies — Dig For Fire

Dig For Fire (single), Winterlong, Velvety Instrumental Version, Santo

BAD0015
Pale Saints — Half-Life

Half-Life Remembered, Babymaker, Two Sick Sisters, A Revelation, The Colour Of The Sky

BAD0016
Ultra Vivid Scene — Special One

Special One, Lightning (72 b.p.m / 4 a.m.), Kind Of A Drag, A Smile And A Death Wish

CAD0017
Lush — Gala

Baby Talk, Thoughtforms, Scarlet, Bitter, Second Sight, Etheriel, De-Luxe, Leaves Me Cold, Downer, Thoughtforms (remix), Sweetness And Light, Breeze, Sunbathing, Hey Hey Helen, Scarlet (version two)
This post is part of the chronological look at all 4AD releases, year by year.
*) Missing from Spotify.