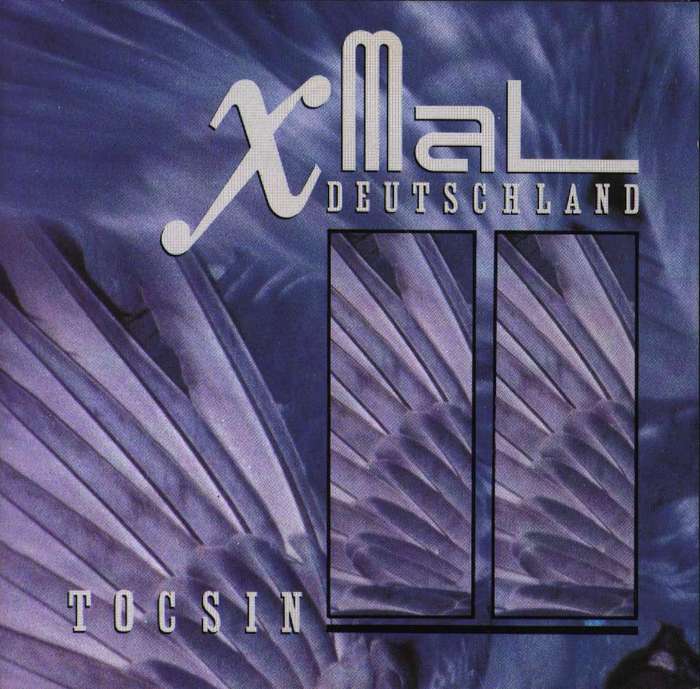 The B-side to Kangaroo, the single by This Mortal Coil with the confusing name "It'll End In Tears" is not included here, because I can't find it on Spotify. It's basically a short instrumental version of Kangaroo, though, so it's not a catastrophe, I guess. But it's a nice version. Somebody should fix that on Spotify.
But here's 4AD 1984 on Spotify.
While 1983 was a year of change for 4AD, saying goodbye to many artists that had released music through 4AD in the early years, 1984 is firmly "new 4AD". 1984 was the year that really signaled to the world that 4AD was an aesthetic thing: From the beautiful covers created by Vaughan Oliver/23 Envelope featured on almost all the releases, to music that sounded like nothing else.
Significant releases of the year are the first Dead Can Dance album, which is perhaps let down by indifferent production work. They fulfil all their potential with the 12″ that follows on its heels, Garden of the Arcane Delights, and I think everybody was won over.
As a thing that made 4AD a "thing" in people's minds, This Mortal Coil was very important. If you want to look at it crassly, it's basically label boss Ivo Watts-Russell and 4AD go-to producer John Fryer getting all the various 4AD artists into a studio and recording covers of Ivo's favourite songs. This, along with the record design, gave 4AD an intimate club atmosphere… but perhaps too intimate, since some of the artists started resenting being looked upon that way.
If you're a musician, you may want people to listen to your music and consider you as an independent artist, not part of some label collective. If you read interviews with Robin Guthrie from Cocteau Twins, this is a theme he seems to return to again and again, so in a way, This Mortal Coil existing may have been instrumental in Cocteau Twins leaving (well, being fired, sort of) from 4AD later. (And that people were offering up gobs of money to use Song to the Siren in various film, sung and played by Cocteau Twins but appearing on the This Mortal Coil album, and Ivo refusing all comers, didn't help the relationship.)
But it's a lovely album… and speaking of lovely albums: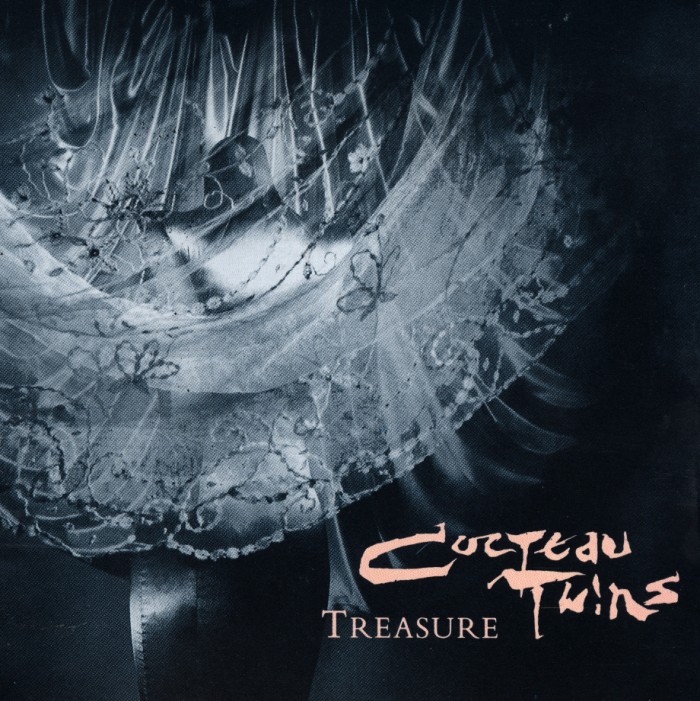 Many consider Treasure by Cocteau Twins, released late in 1984, to be the best thing 4AD ever released, and some consider it to be the best album released by anybody ever… And why not? There's nothing like it. Elizabeth Fraser is in peak form here, with her increasingly mysterious lyrics, hovering perfectly on the border of intelligibility, and Robin Guthrie and Simon Raymonde's wall of beauty behind her is something to behold.
But I have to say that wonderful as it is, the drum sound gets on my tits, and it always has — even when it was brand new. The drum sound is just so… 1984.
Anyway, a class year for 1984, and basically from now on, until the early 90s, they would release no music that wasn't excellent. This is 4AD's imperial period.
BAD401
Modern English — Chapter 12

Chapter 12, Ringing In The Change, Reflection

CAD402
Modern English — Ricochet Days

Rainbow's End, Machines, Spinning Me Round, Ricochet Days, Hands Across The Sea, Blue Waves, Heart, Chapter 12

BAD403
Colourbox — Say You

Say You, Fast Dump

CAD404
Dead Can Dance — Dead Can Dance

The Final Impact, The Trial, Frontier, Fortune, Ocean, East Of Eden, Threshold, A Passage In Time, Wild In The Woods, Musica Eternal

BAD405
Cocteau Twins — The Spangle Maker

Pearly-Dewdrops'Drops, Pepper Tree, The Spangle Maker

BAD406
Colourbox — Punch

Punch, Keep On Pushing, Punch, Shadows In The Room

CAD407
Xmal Deutschland — Tocsin

Mondlicht, Eiland, Reigen, Tag Fur Tag, Augen Blick, Begrab Mein Herz, Nachtschatten, Xmas In Australia, Derwisch

BAD408
Dead Can Dance — Garden of the Arcane Delights

Carnival Of Delight, In Power We Entrust The Love Advocated, The Arcane, Flowers Of The Sea

BAD409
The Wolfgang Press — Scarecrow

Respect, Deserve, Ecstacy

AD410
This Mortal Coil — Kangaroo

Kangaroo, It'll End In Tears*

CAD411
This Mortal Coil — It'll End In Tears

Kangaroo, Song To The Siren, Holocaust, Fyt, Fond Affections, The Last Ray, Another Day, Waves Become Wings, Barramundi, Dreams Made Flesh, Not Me, A Single Wish

CAD412
Cocteau Twins — Treasure

Ivo, Lorelei, Beatrix, Persephone, Pandora (for Cindy)|=Pandora, Amelia, Aloysius, Cicely, Otterley, Donimo
This post is part of the chronological look at all 4AD releases, year by year.
*) Missing from Spotify.