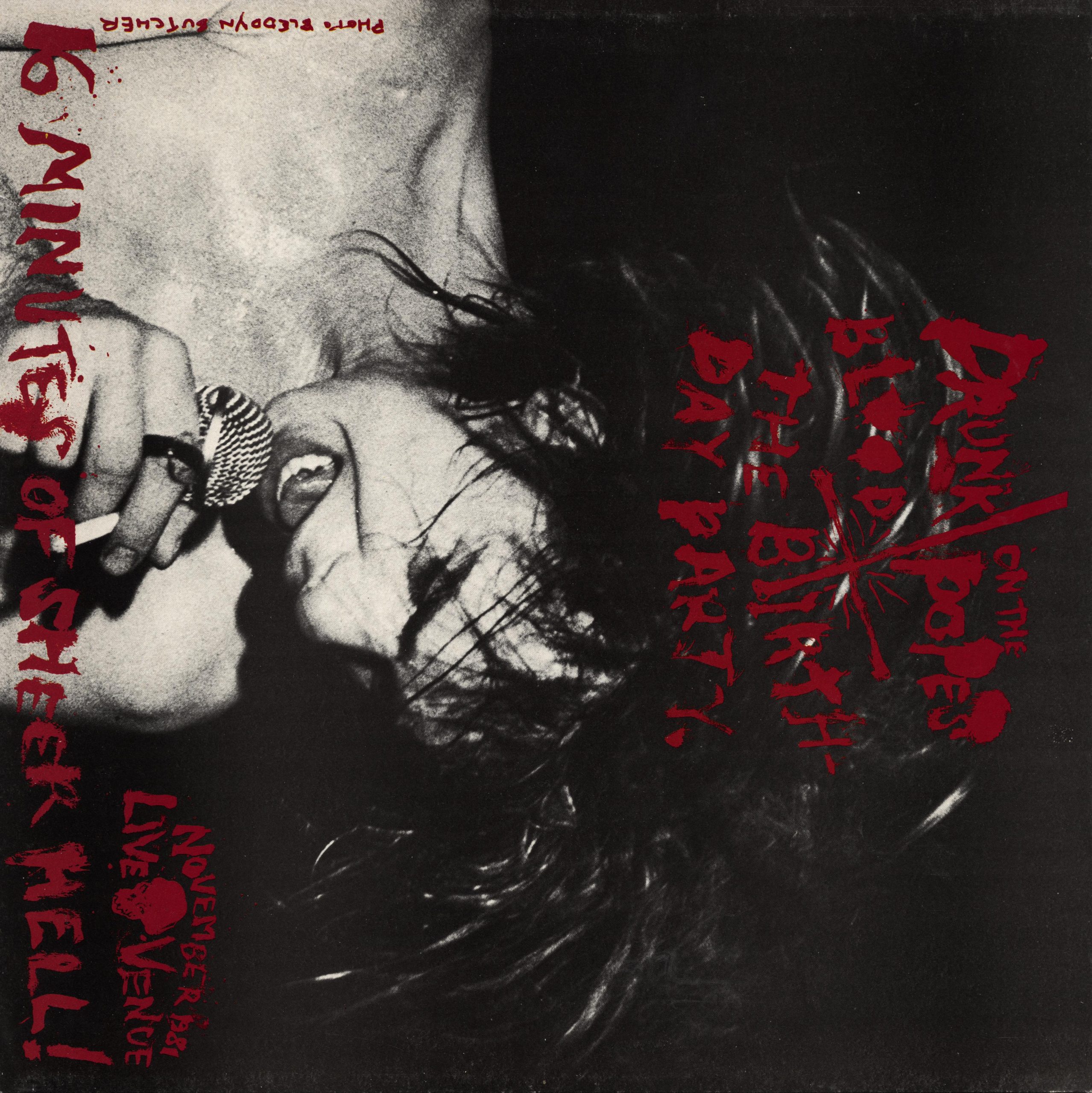 The 4AD 1982 playlist on Spotify.
In a shocker, not everything from 1982 is available on Spotify. The Birtday Party/Lydia Lunch split isn't, but I've substituted some other live Birthday Party tracks. The Lunch track isn't available at all.
And the We Means We Starts single (with a different version of Not To) by Colin Newman is also AWOL.
Tsk, tsk!
If anybody from 4AD is reading this: If you have the rights to these tracks, could you fix it? I mean, you have the rights to the other Birthday Party songs, and it's the only recording of them doing Loose, I think?
Colin Newman I'm not sure about.
Anyway anyway! 1982! 4AD! What can I say? Let's see…
1982 is very much a continuation of what 4AD was doing in 1981: We get more Wire spin-offs (Colin Newman); The Birthday Party's final album, some spin-offs (Rowland Howard), and a live album; a Bauhaus spin-off (Tones on Tail); general oddity in The Happy Family (later to morph into Momus); and…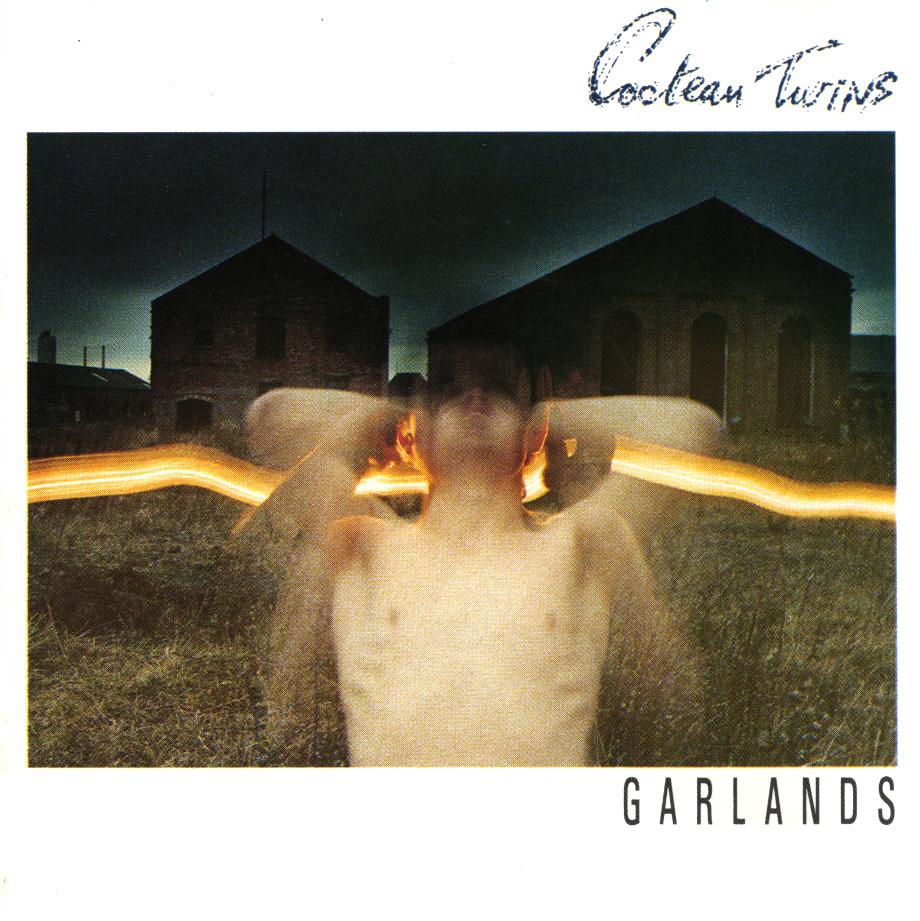 WE GET THE FIRST COCTEAU FUCKING TWINS ALBUM!!1!
Without Cocteau Twins and the cachet they brought, I think it's doubtful that I would be writing this blog post about 4AD now, and you wouldn't be reading it. Cocteau Twins were one of the tent poles of British independent music in the 80s, and inspired a gazillion bands. It's the sound that inspired a whole new genre of music, and it sorta started here.
Only sorta, because Garlands, their first album, is an outlier. It has a much harder, colder sound than what would follow, but it had a certain something, and that certain something was Elizabeth Fraser; a vocalist you can't help being stunned by upon hearing for the first time.
Ironically, 4AD boss Ivo Watts-Russell signed them based on a demo tape that didn't feature her vocals, so he must have been pretty awe-struck when he finally visited them in the studio and heard what they'd made. I mean, just imagine: You signed up some pretty good post-punk geezers, and then you realise that you're about to release an album that's heart-palpitatingly good. Everything is going to change forever!
Which reminds me… Quite a few bands release one good album and then they futz around for a while, and then they disappear. That's not the story with the major bands on 4AD, for the most part: Seldom are their first albums their best. It's true for Cocteau Twins, Dead Can Dance, This Mortal Coil, The Wolfgang Press, Modern English, Lush, Pixies perhaps (well, debatable).
You can either say that this means that Ivo has a tendency to push bands into the studio before they're ready. Or you can say that Ivo had a marvellous nose for talent. He could sniff out talent and let them work at it until masterpieces rolled out a couple of years later.
Or perhaps a mix of the two.
CAD201
Colin Newman — Not To

Lorries, Don't Bring Me Reminders, You Me And Happy, We Meet Under Tables, Safe, Truculent Yet, 5/10, 1, 2, 3, Beep Beep, Not To, Indians!, Remove For Improvement, Blue Jay Way

JAD202
The Birthday Party / Lydia Lunch — Drunk On The Pope's Blood / The Agony Is The Ecstacy

Pleasure Heads, King Ink, Zoo-Music Girl, Loose, The Agony Is The Ecstacy

Not included in the playlist.

BAD203
Daniel Ash & Glenn Campling — Tones On Tail

A Bigger Splash, Copper 45/33 rpm, Means Of Escape, Instrumental

AD204
The Happy Family — Puritans

Puritans, Innermost Thoughts, The Mistake

BAD205
In Camera — Fin

The Fatal Day, Coordinates, Apocalypse

CAD206
Modern English — After The Snow

Someone's Calling, Life In The Gladhouse, Face Of Wood, Dawn Chorus, I Melt With You, After The Snow, Carry Me Down, Tables Turning

CAD207
The Birthday Party — Junkyard

She's Hit, Dead Joe, The Dim Locator, Hamlet (Pow, Pow, Pow), Several Sins, Big-Jesus-Trash-Can, Kiss Me Black, 6″ Gold Blade, Kewpie Doll, Junk Yard

BAD208
Modern English — Life In The Gladhouse

Life In The Gladhouse, The Choicest View

AD209
Colin Newman — We Means We Starts

We Means We Starts, Not To

Not included in the playlist.

BAD210
Rowland S. Howard / Lydia Lunch — Some Velvet Morning

Some Velvet Morning, I Fell In Love With A Ghost

CAD211
Cocteau Twins — Garlands

Blood Bitch, Wax And Wane, But I'm Not, Blind Dumb Deaf, Shallow Then Hallo, The Hollow Men, Garlands, Grail Overfloweth

AD212
Modern English — I Melt With You

I Melt With You, The Prize

BAD213
Cocteau Twins — Lullabies

Feathers Oar-Blades, Alas Dies Laughing, It's All But An Ark Lark

CAD214
The Happy Family — The Man On Your Street

The Salesman, Letter From Hall, The Luckiest Citizen, Revenge!, The Courier, The Man On Your Street, A Night Underground, Two Of A Kind, March In Turin

AD215
Colourbox — Breakdown

Breakdown, Tarantula
This post is part of the chronological look at all 4AD releases, year by year.