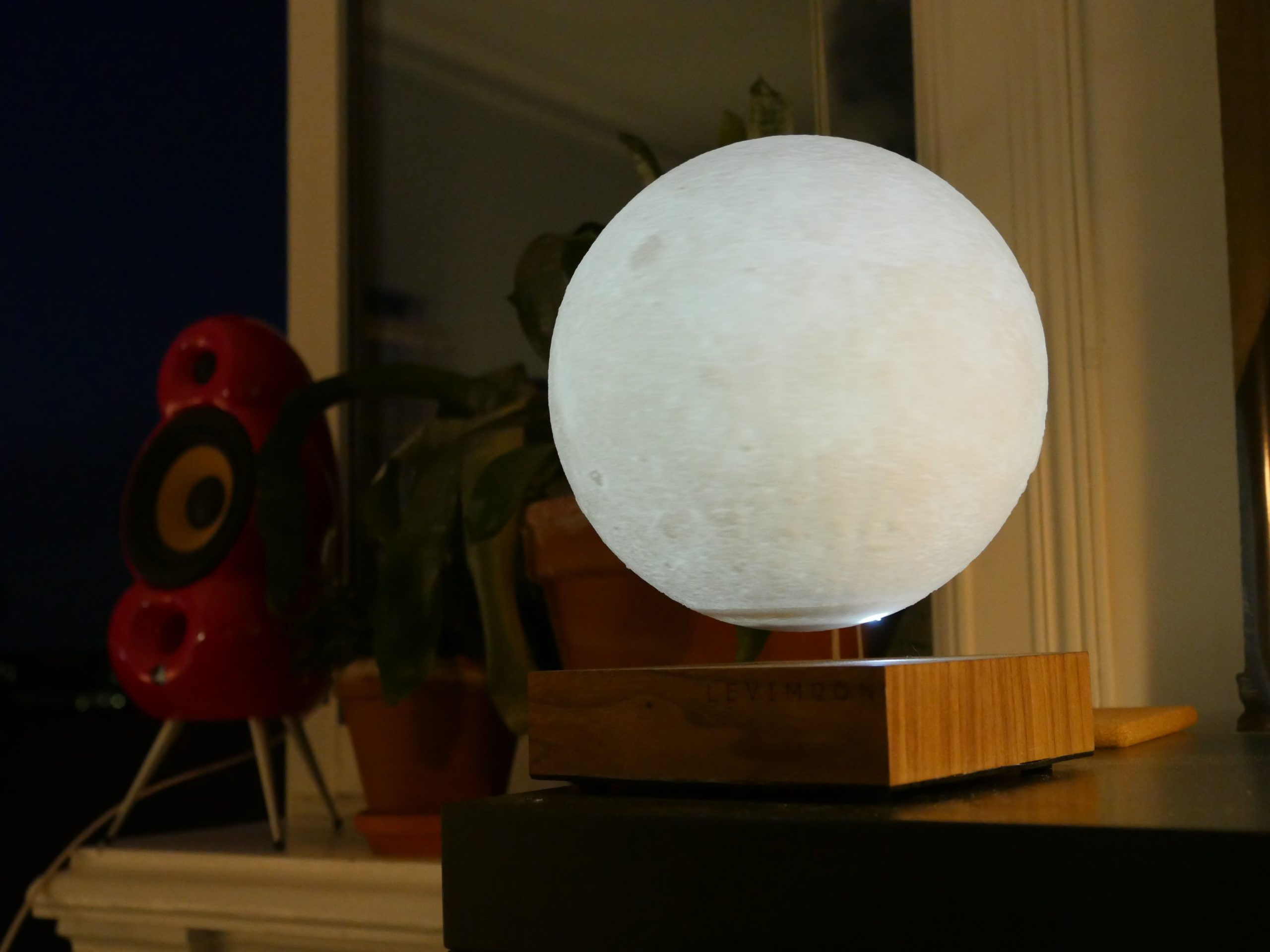 Some weeks ago I bought this Levimoon lamp. I didn't really think it was going to work or anything, but hey:
Unfortunately, despite being totally cool and fun, it makes a "BzbbbzbbzzHhghghzzbz" sound after it's been switched on for about two minutes, so it's a crapgadget instead of a useful lamp.
And getting the moon to levitate (it's done with electromagnets) can take a few tries, but I think I've got the hang of it now. Instead of taking a minute to get it to the right position, it only takes me ten seconds now. If I'm lucky.
But I can't believe that I'm complaining about a hovering moon lamp not being perfect. It's a hovering moon lamp!
Only useless!
Oh well. Perhaps the next iteration will be silent and you can actually have it switched on.