I'm not er very well versed in the mysteries of balcony furniture. But I bought this slatted thing years ago and it's gotten sadder every year. And not it looks like this: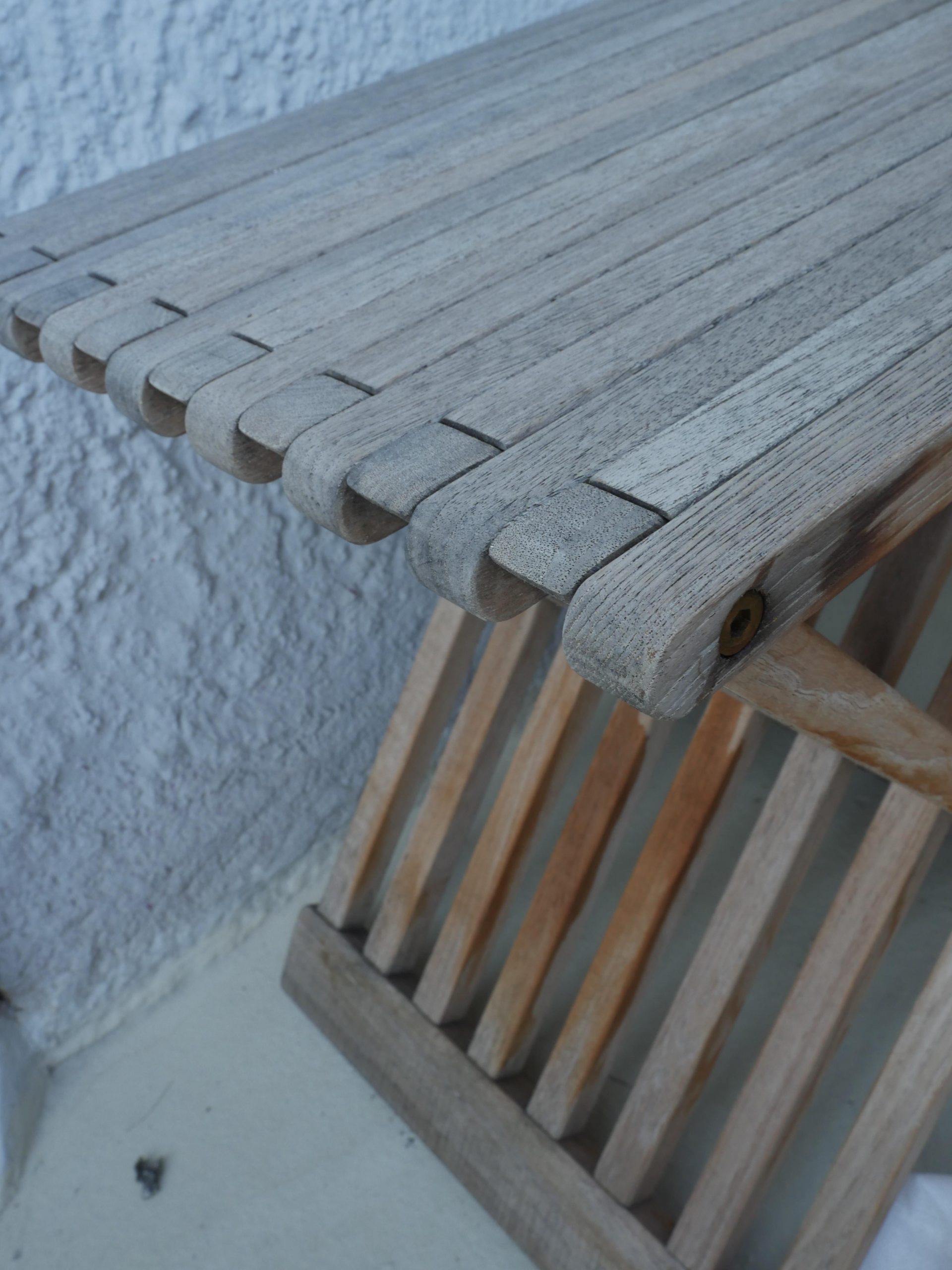 Something had to be done! So I rummaged around in the Cupboard of Mysteries and found this: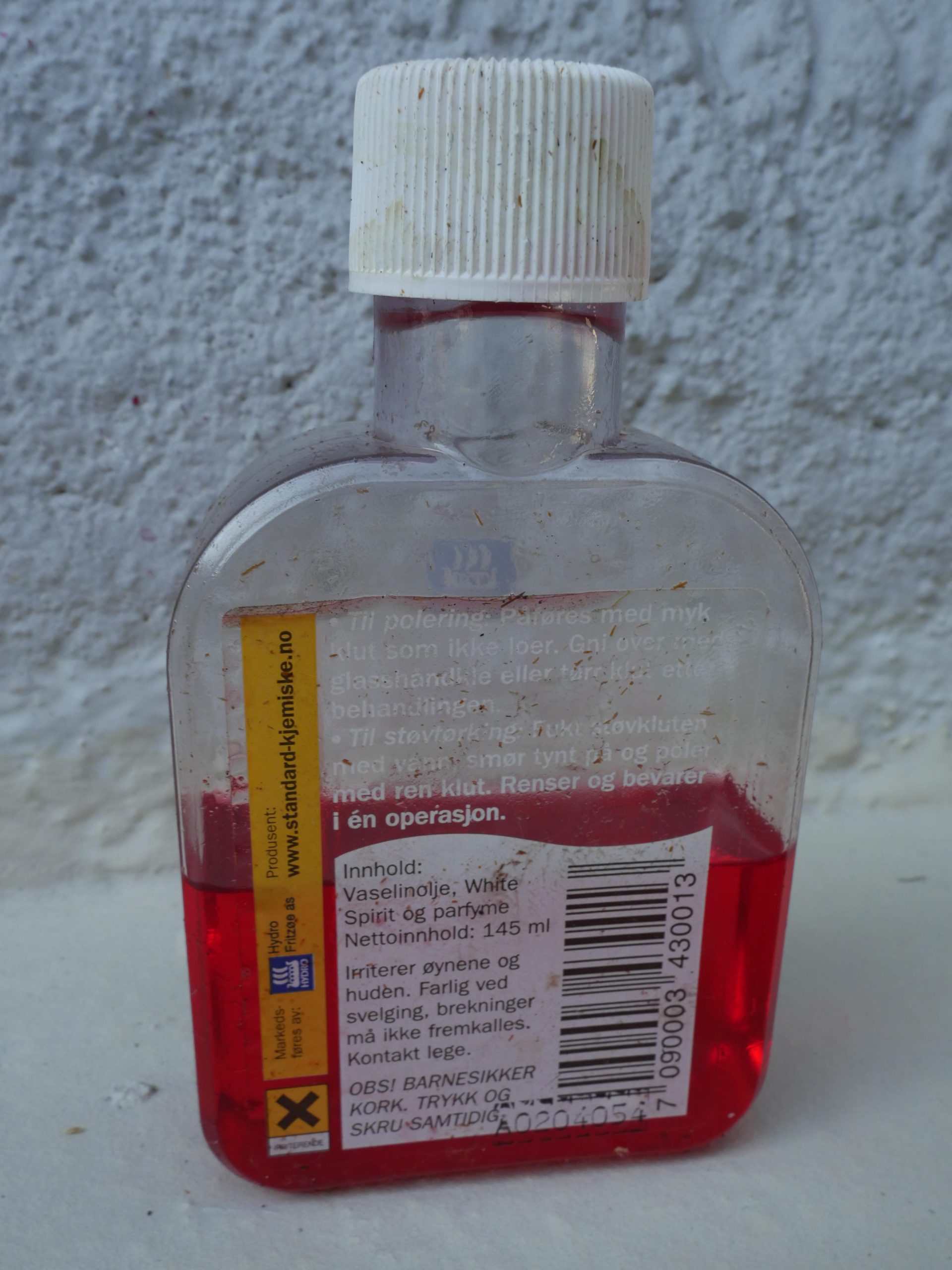 That I'm pretty sure I've never bought, so perhaps it's something that just came with me from a previous apartment or something. It's "vaseline oil" (is that a real thing?), white spirit and perfume. So I slathered it onto the slatted thing (which took forever because of all the complicated joints, and…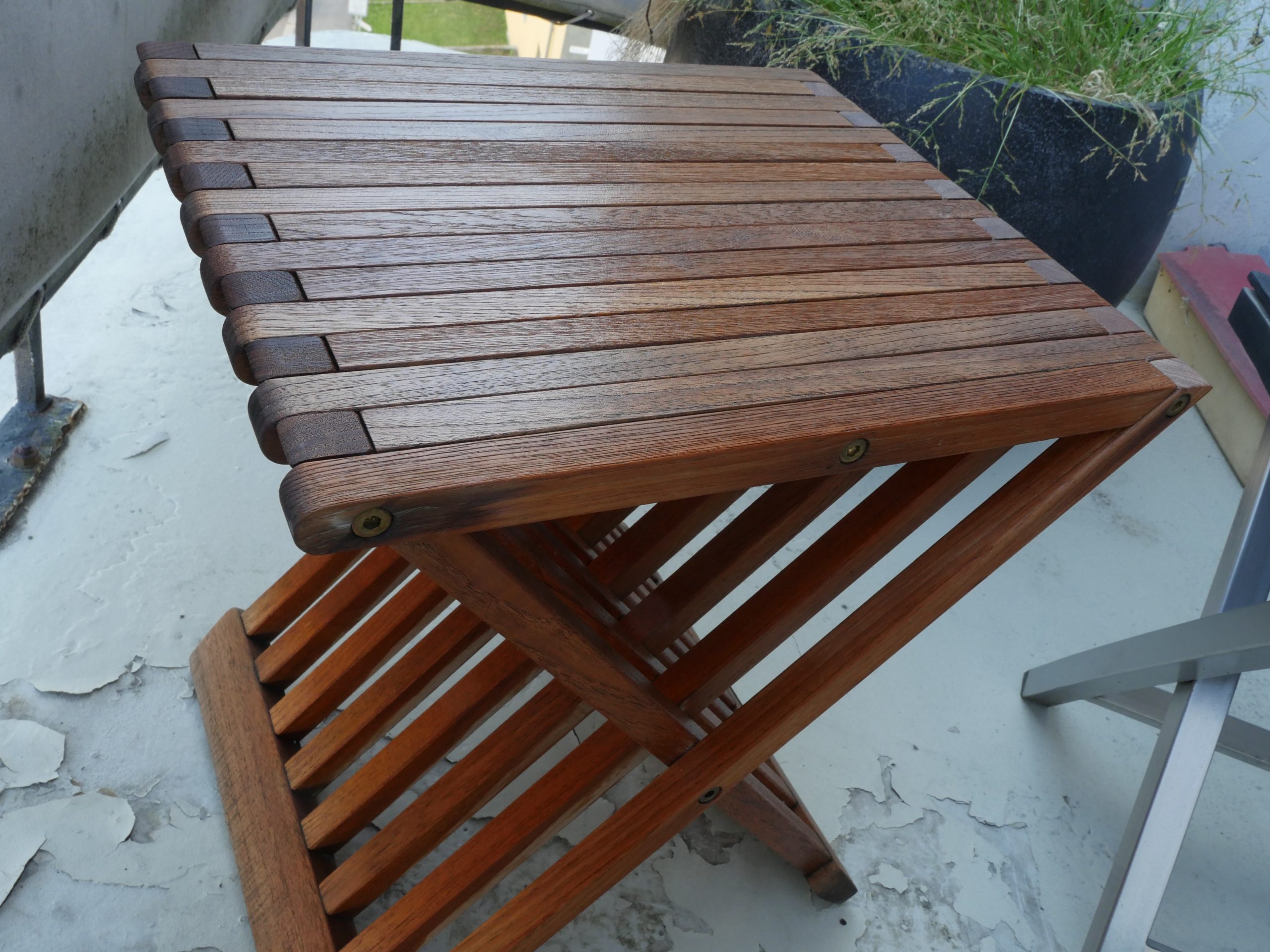 Magic!
So I definitely have to remember to do that again in ten years time, whether it needs it or not. I'm setting my calendar as we speak.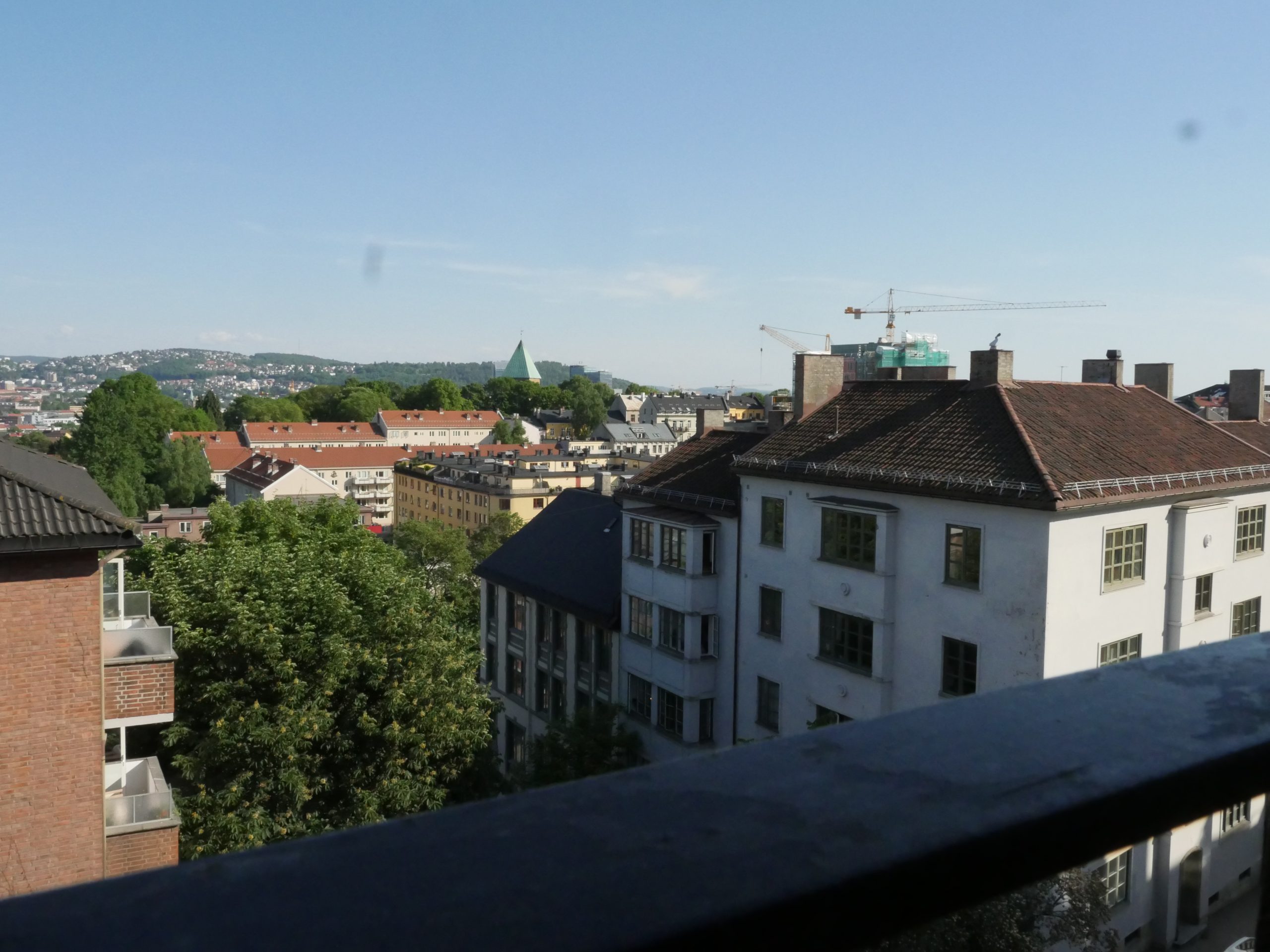 Oh, yeah, summer arrived early in Oslo this year…