While tidying the basement, I found these tapes: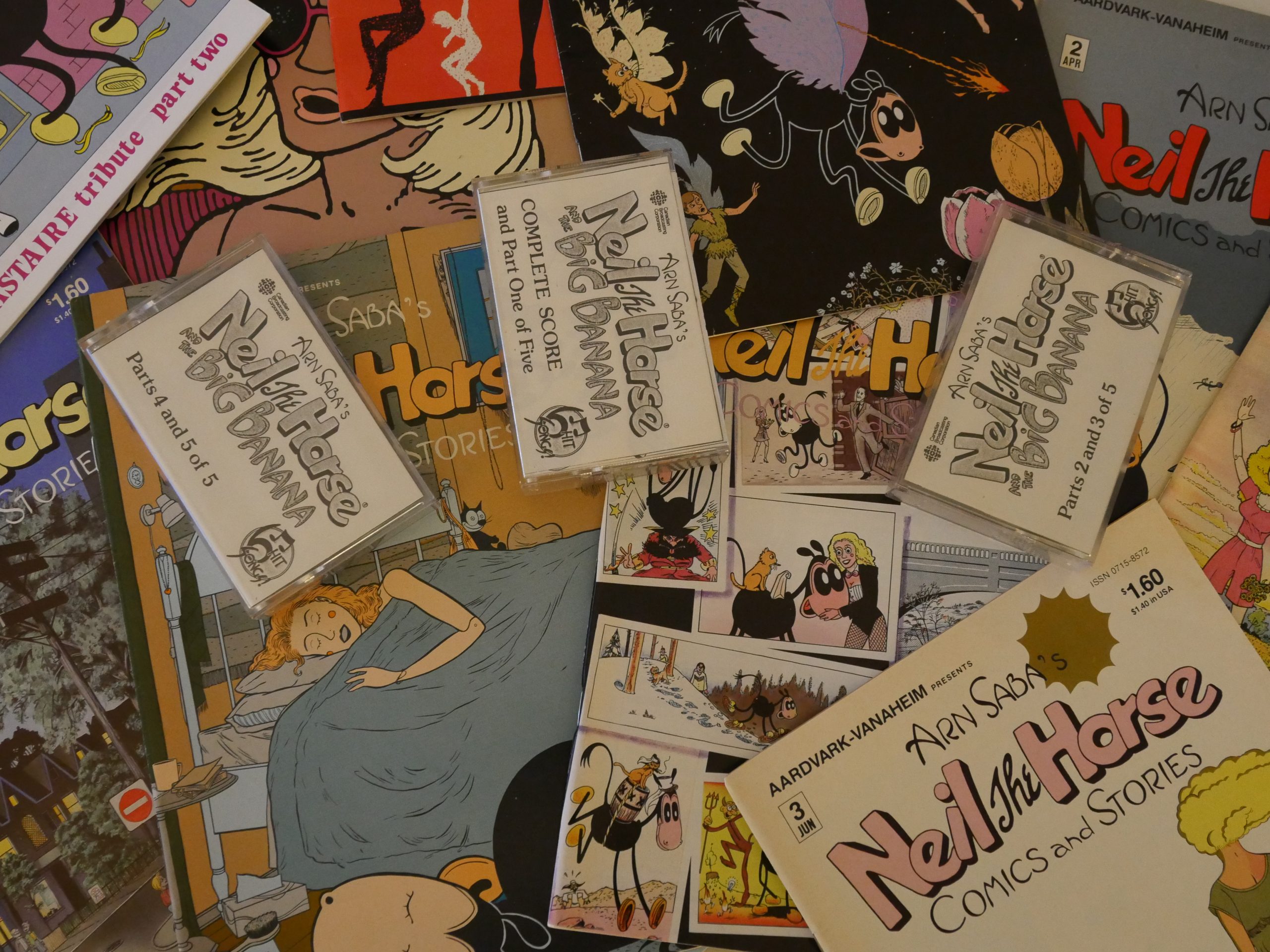 It's an old radio show featuring Neil the Horse, originally broadcast on Canadian radio around 1982.
So I was like 14 at the time, and I was a major fan of the Neil the Horse comic book series by Arn Saba. I think there was an ad for the radio series in one of the issues, so I sent off for a copy. From Arn Saba personally?  Hm.  I don't recall any more.
Anyway, Neil the Horse is making the world safe for musical comedy, and apparently this radio show is not available anywhere?  And since the comic book is finally re-released by Conundrum Press this year, I'm celebrating by uploading these tapes to Youtube.
(If anybody, especially Katherine Collins, objects, please let me know and I'll remove them.)
[Edit: There's a brand new interview with Katherine Collins up at tcj.com just a few hours after I posted this.]
The show's in five parts:
Here's the cast list: