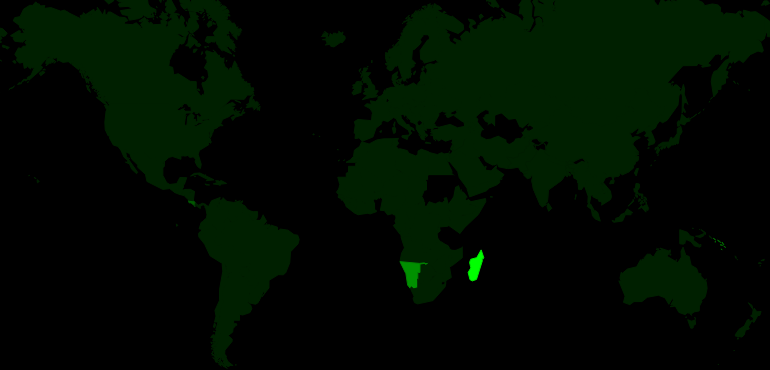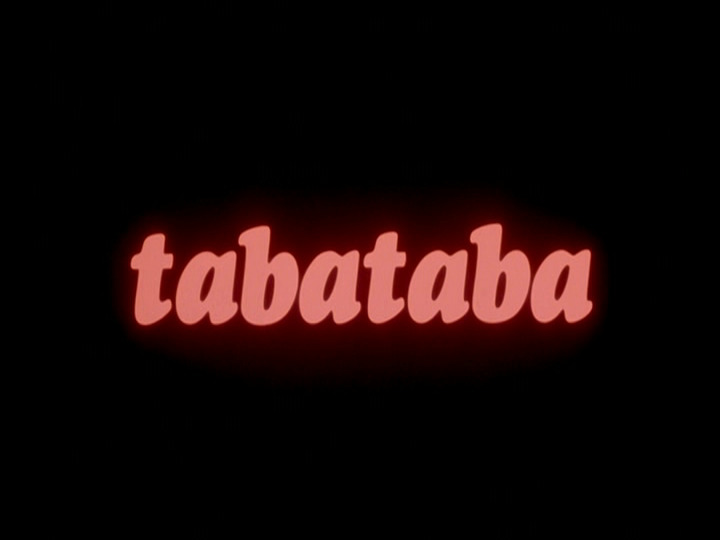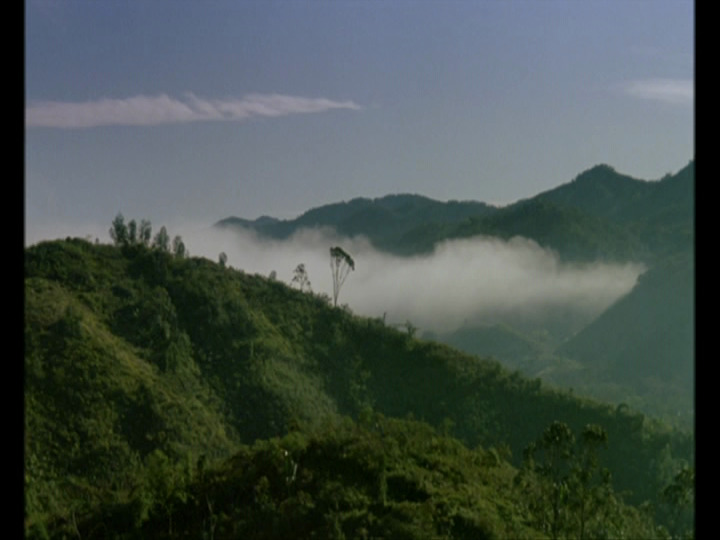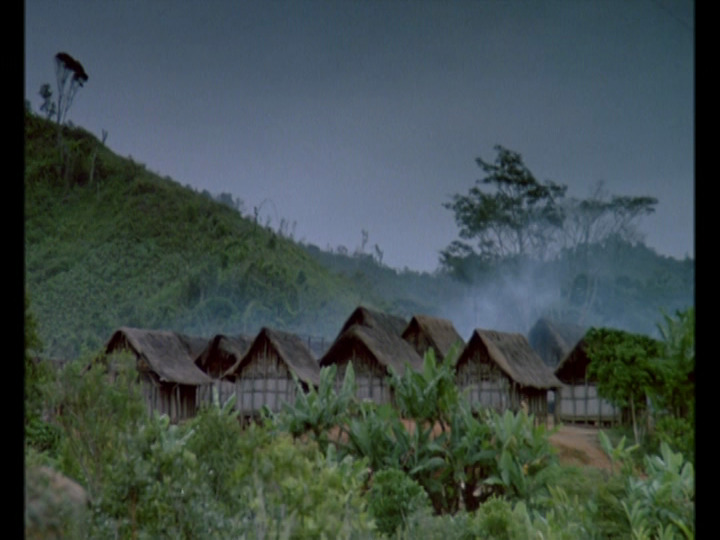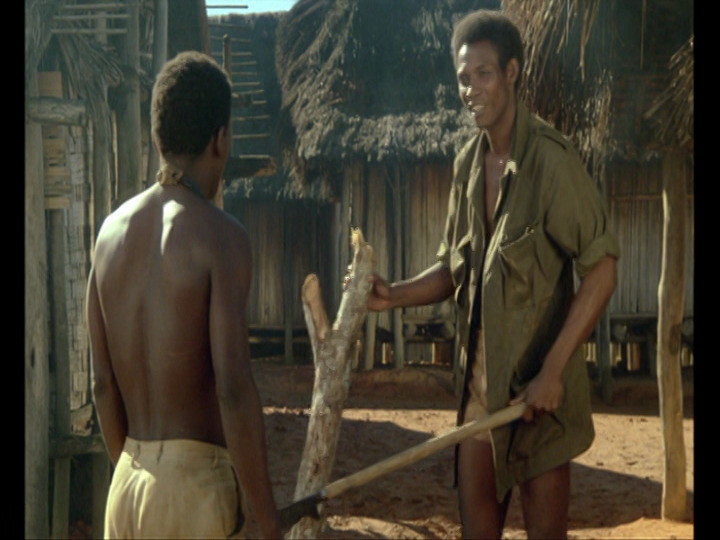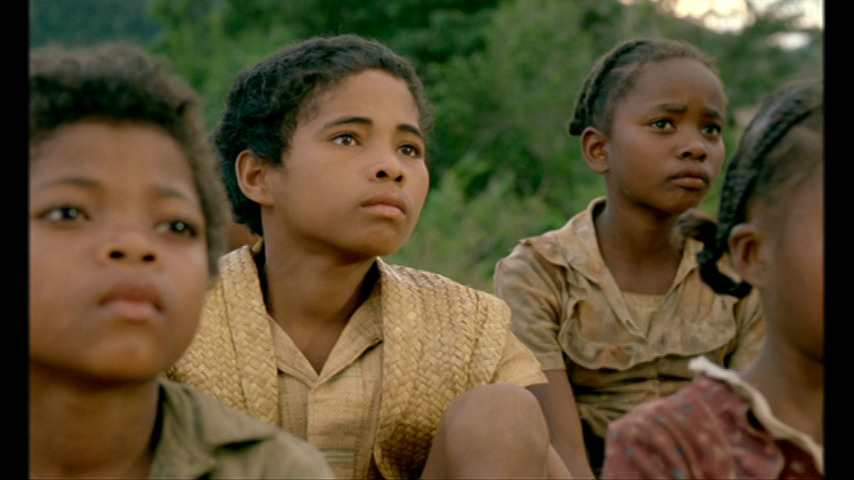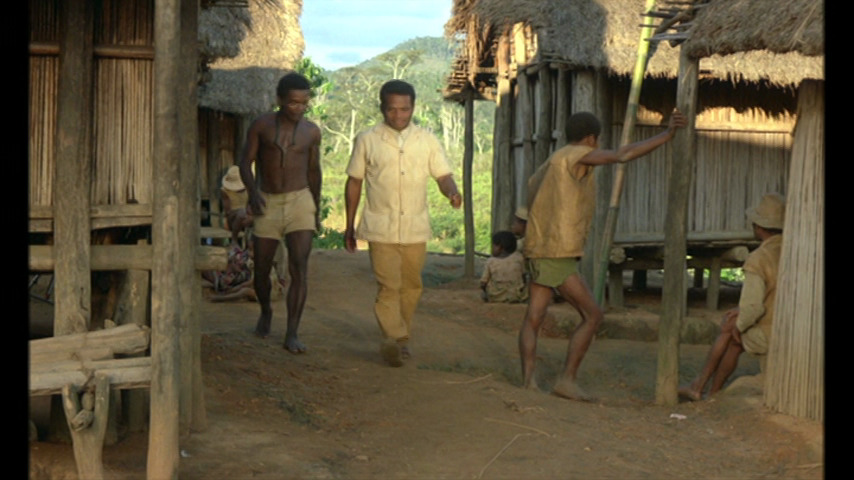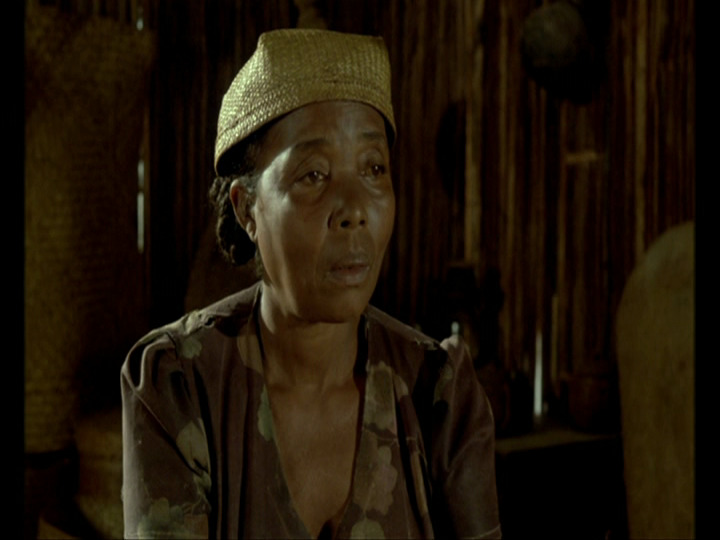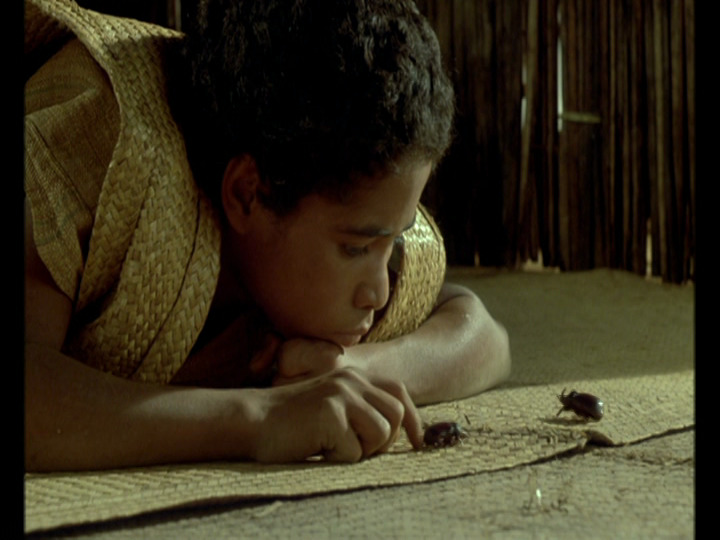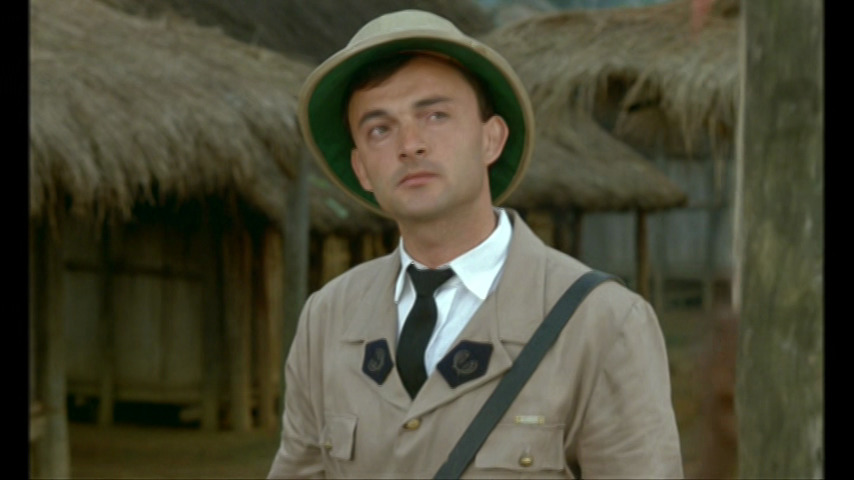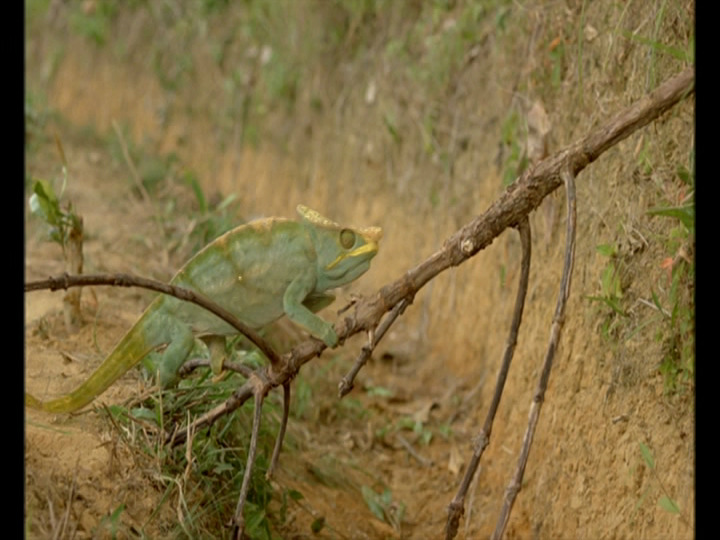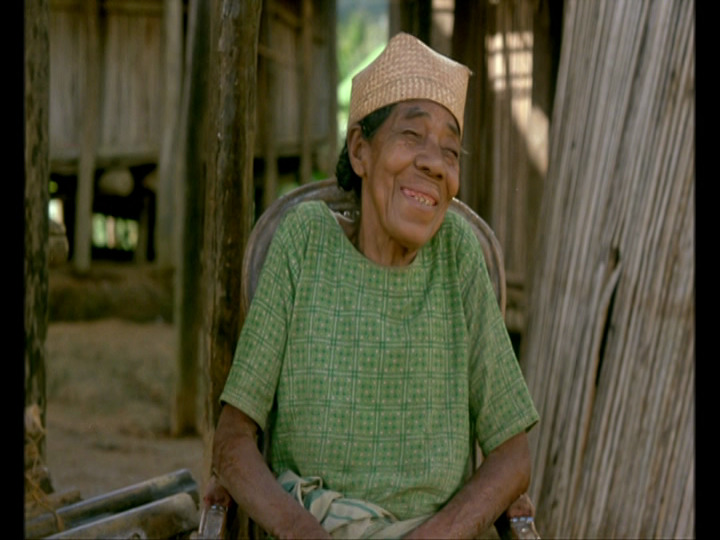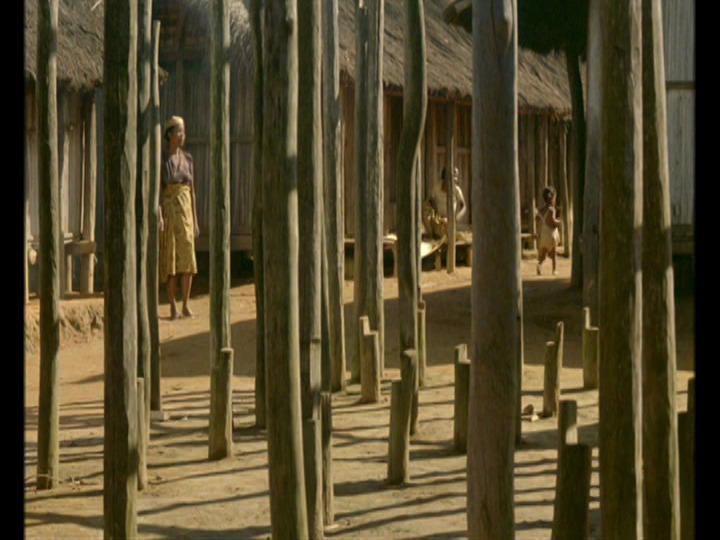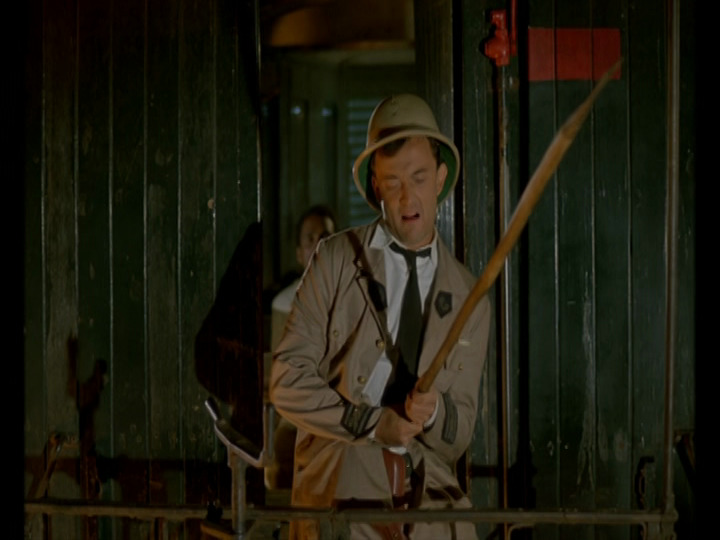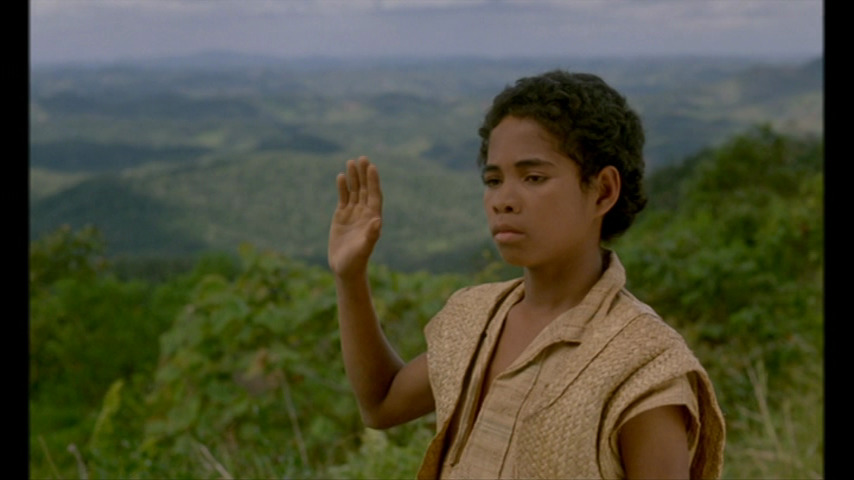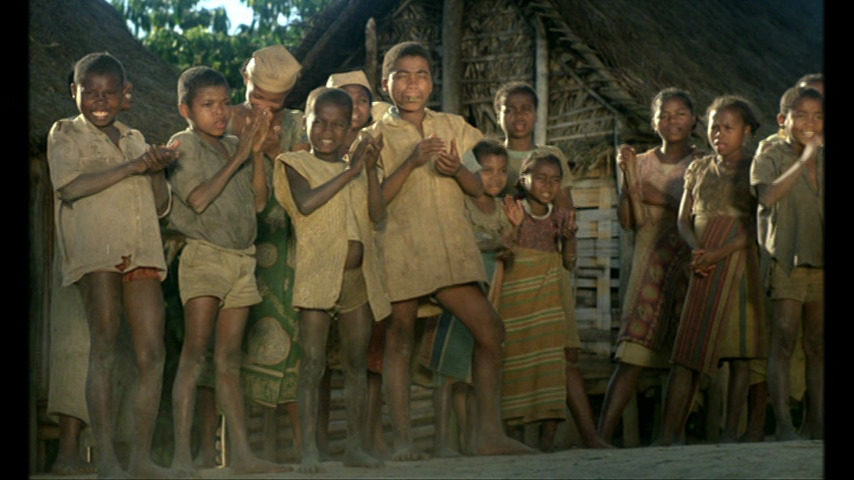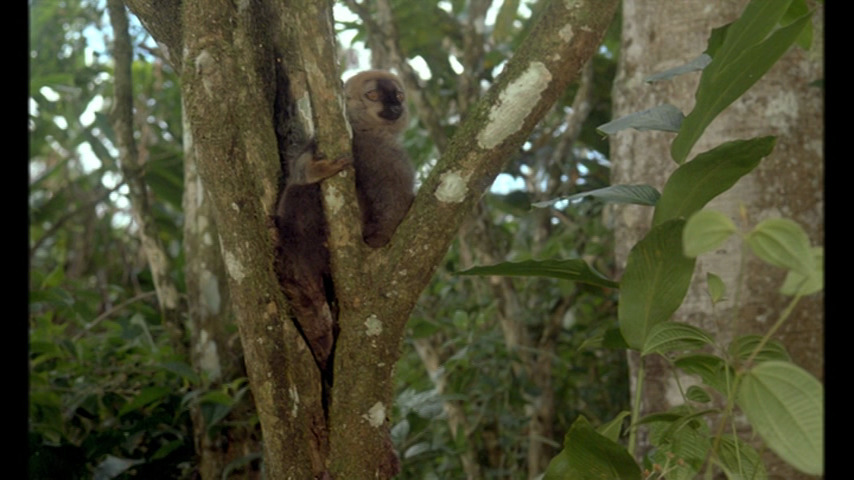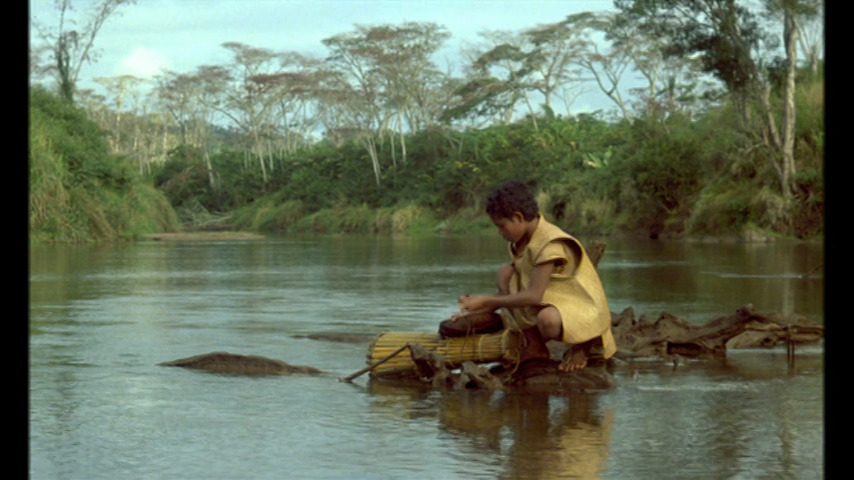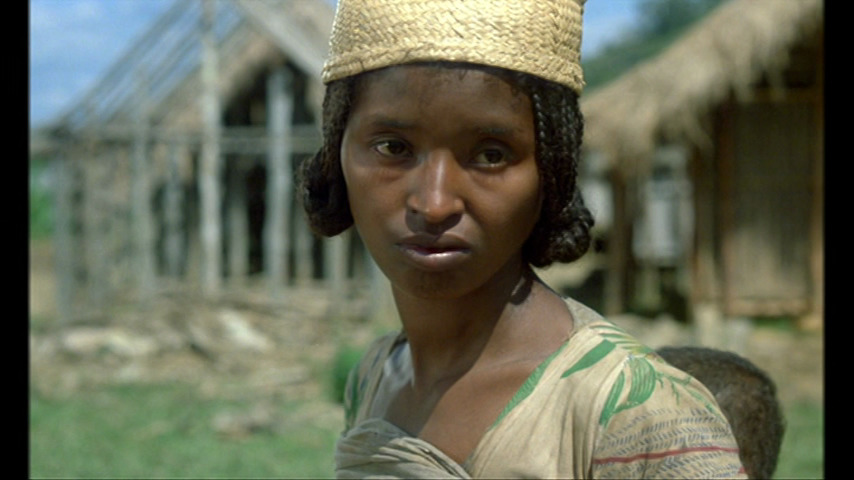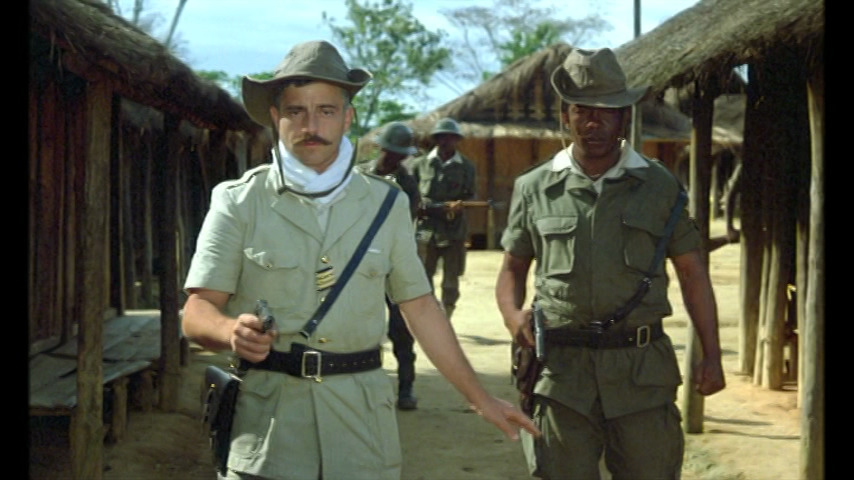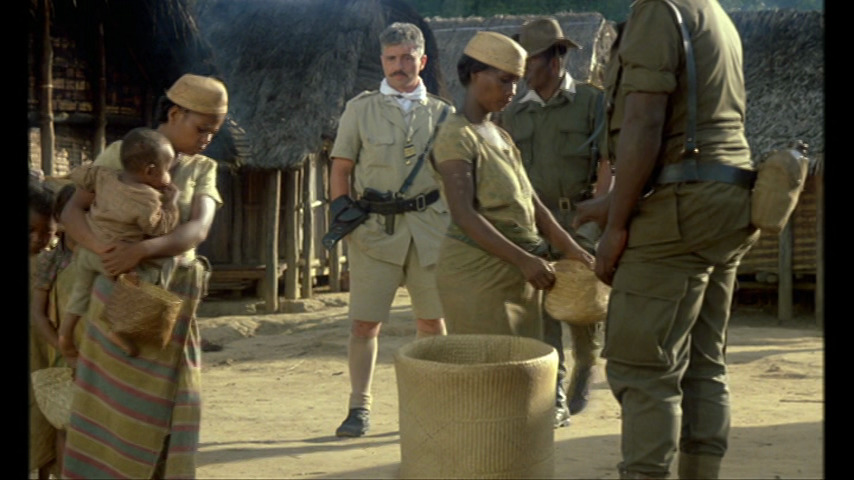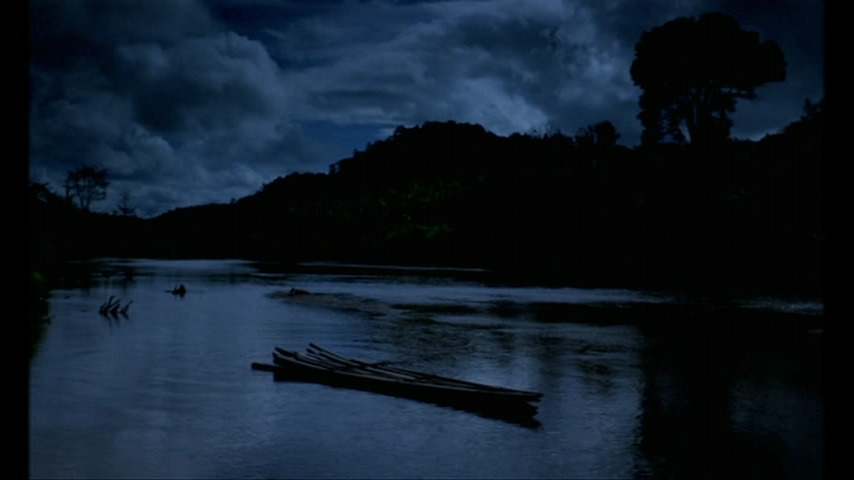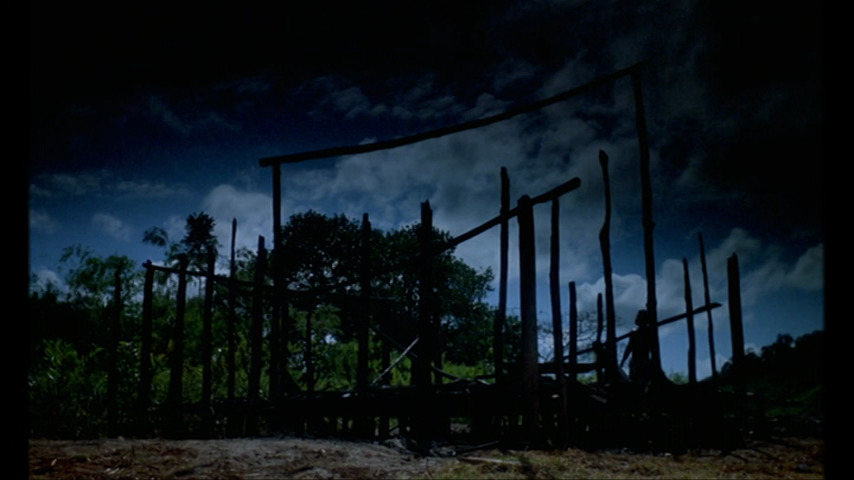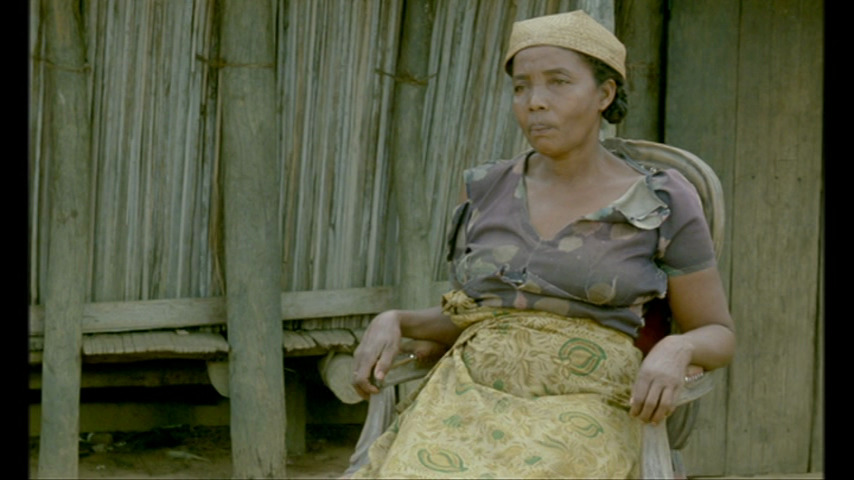 I just can't figure out what the correct aspect ratio of this film is supposed to be. By default, it plays as a 4:3 film, and everybody looks too skinny and kinda squashed. If I go to 16:9, everybody looks a bit on the wide side. So probably somewhere in between is the right answer…
Anyway! This is another one of those films that's all about the birth of the nation in question. But unlike virtually all of these films, it keeps the scope small and concentrates on a few people in one specific small village, and shows us the story through their eyes.
It works! It's interesting and it's moving and it's original.
Most of the actors are pretty wooden, though.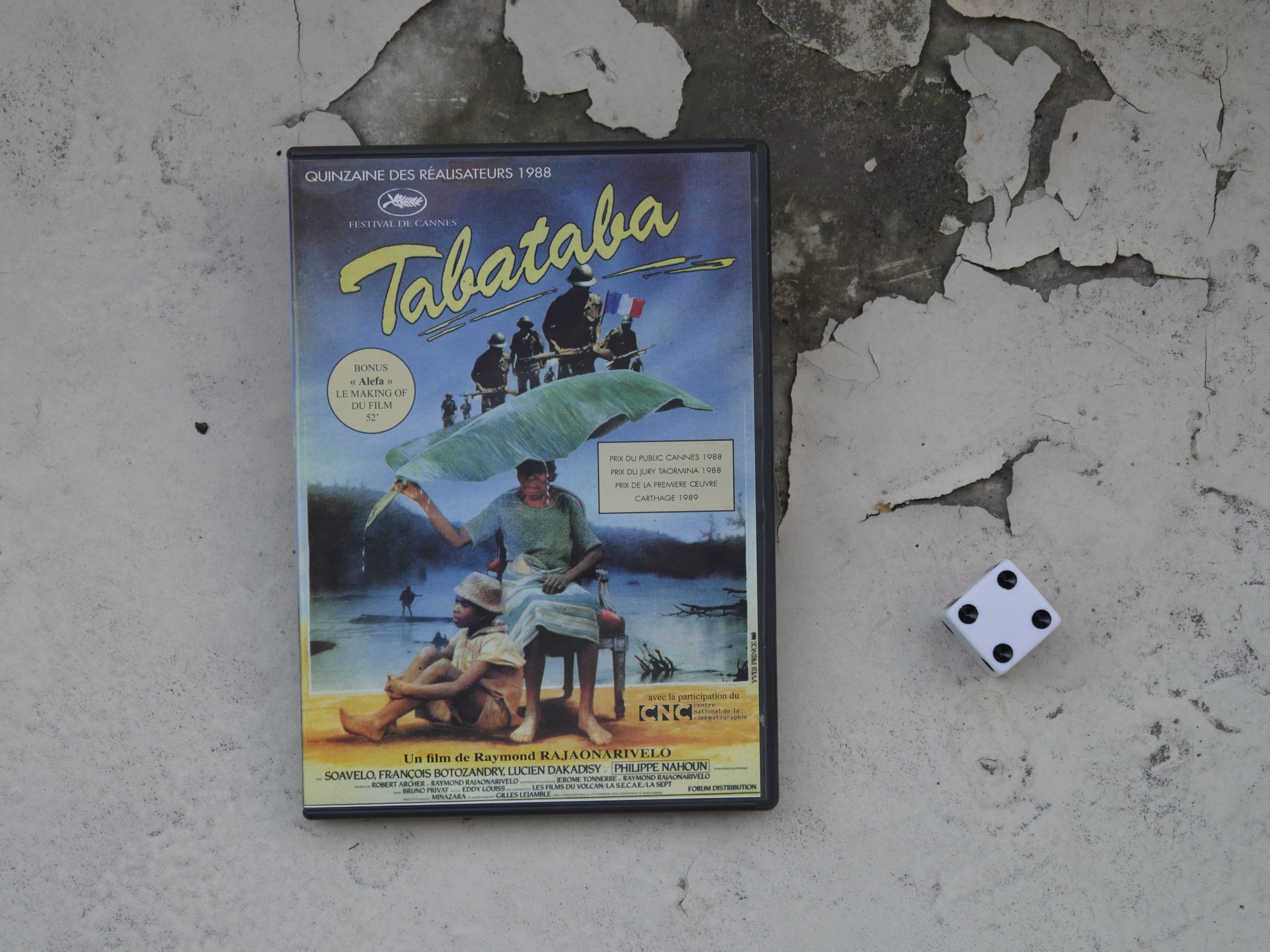 Tabataba. Raymond Rajaonarivelo. 1988. Madagascar.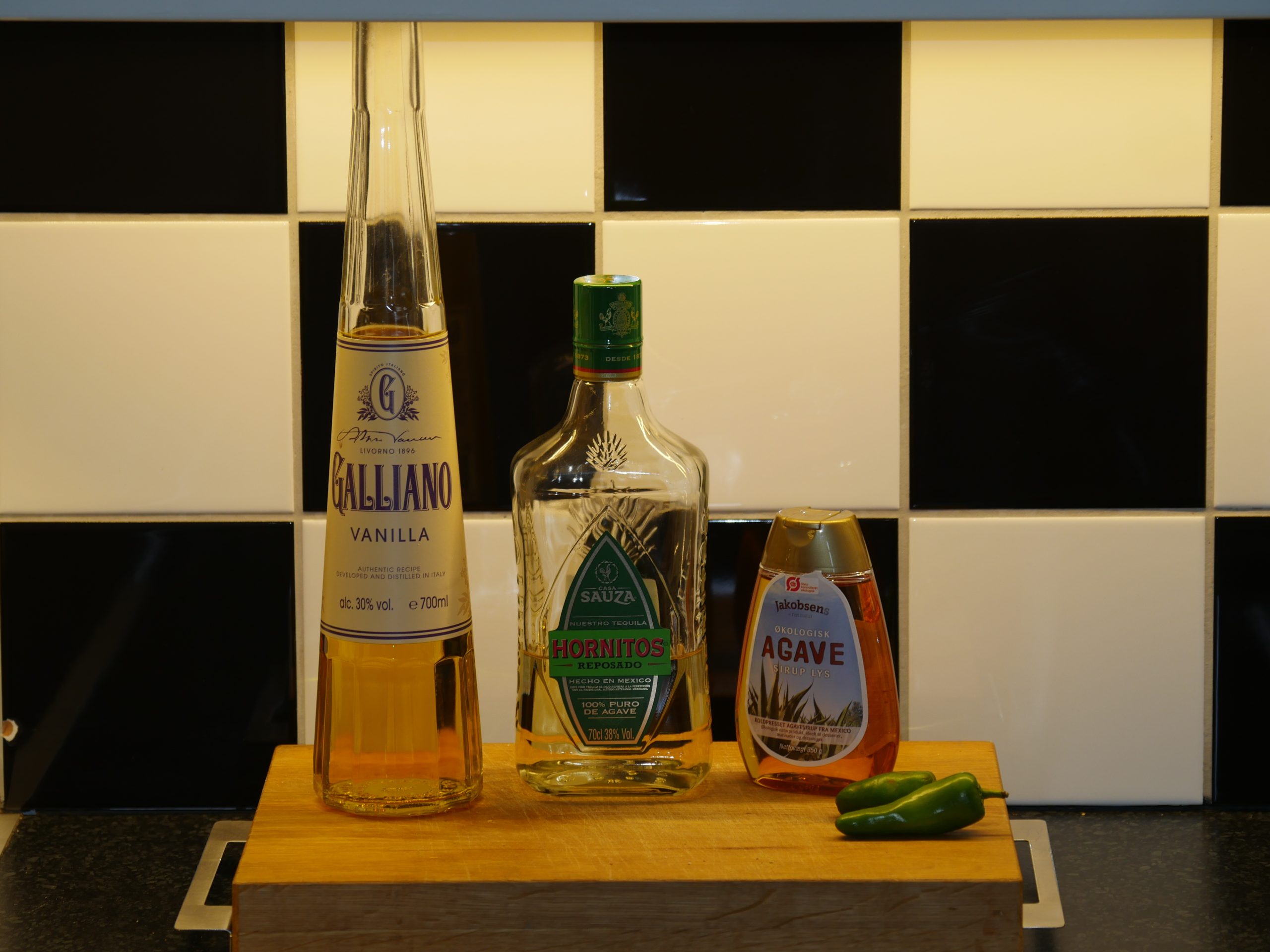 Madagascar Margarita
1 part vanilla liqueur
3 parts tequila
jalapeño peppers
a dash of agave nectar
Muddle the peppers in a mixing glass. Add the other ingredients and shake with ice. Strain into a glass and garnish with a jalapeño and a lemon wheel.
I think I over-muddled the jalapeño, because that's very… strong. I have a feeling that chili fans would really love this, because it's very tasty. Once you get over the burning sensation. I might re-make this with one tenth of the chili I used here.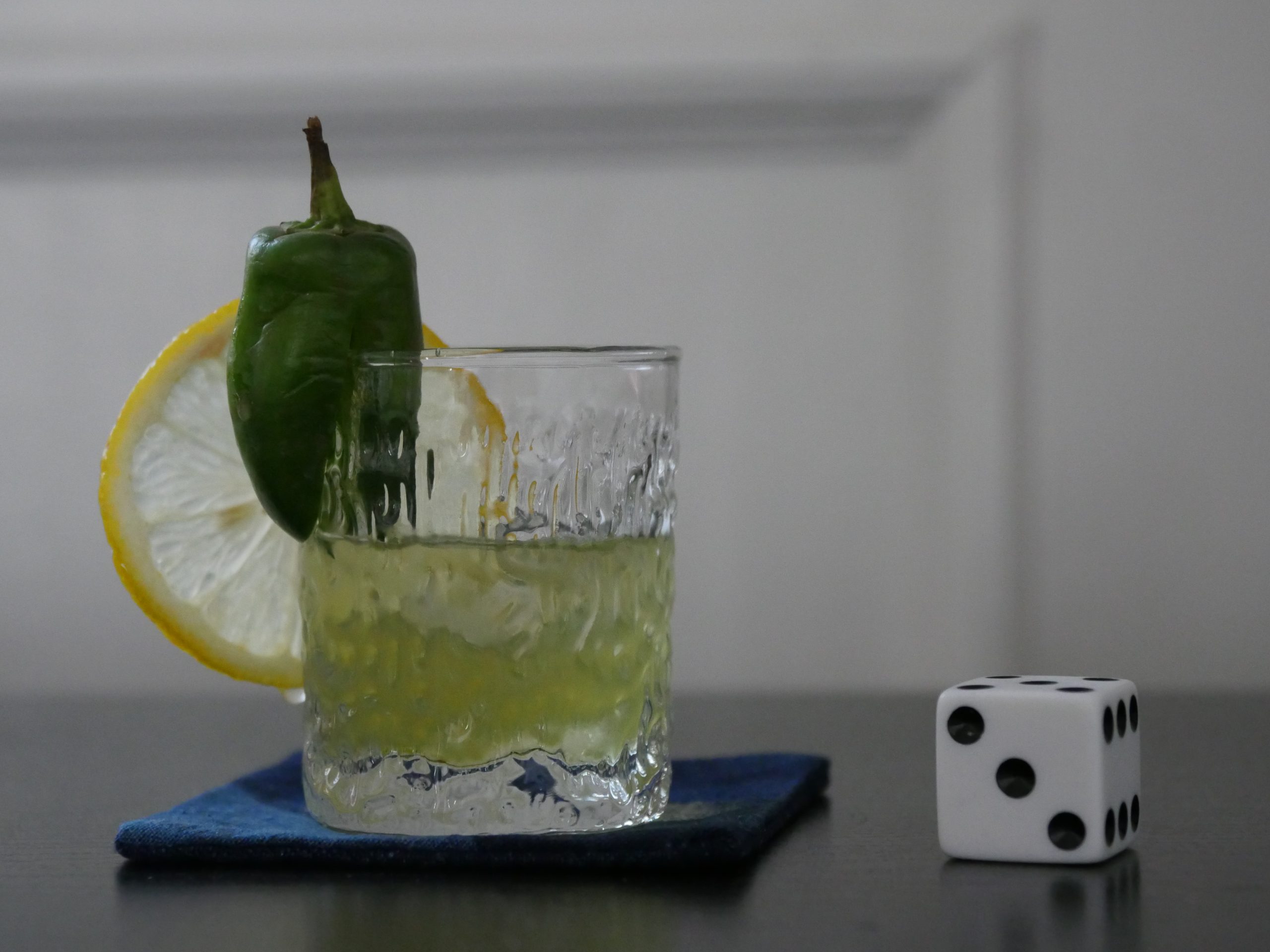 This post is part of the World of Films and Cocktails series. Explore the map.