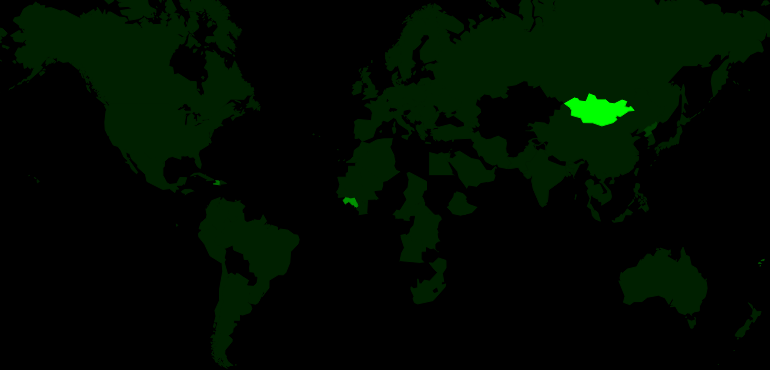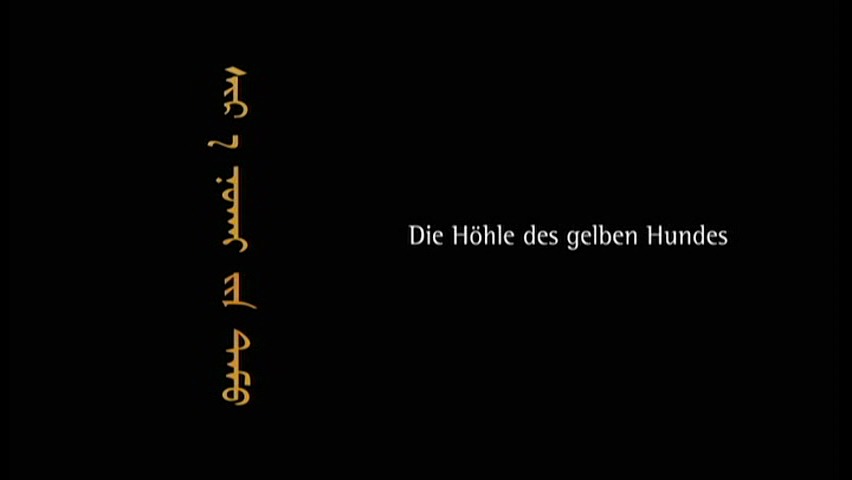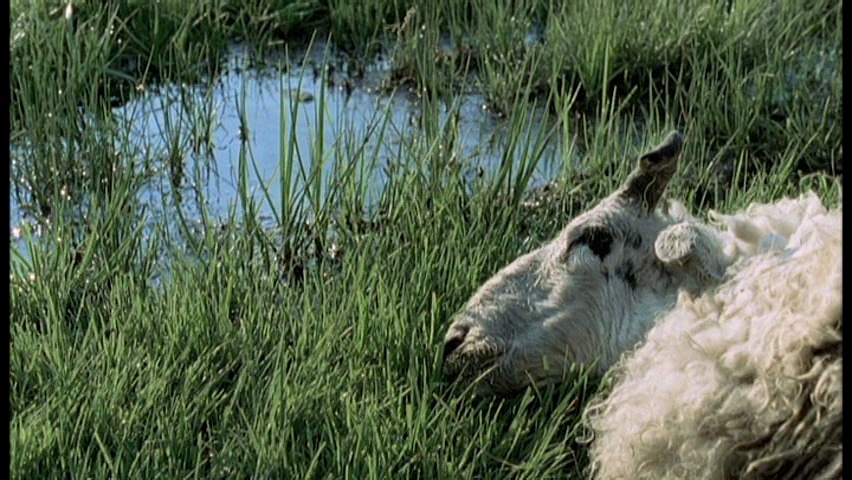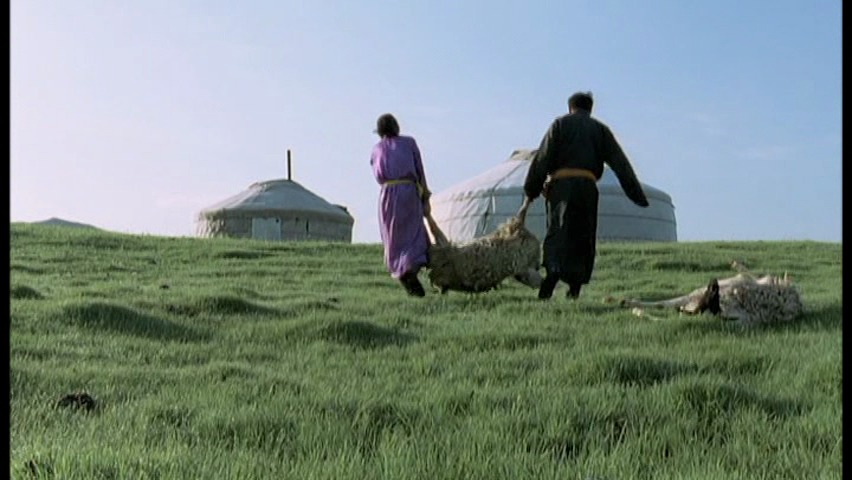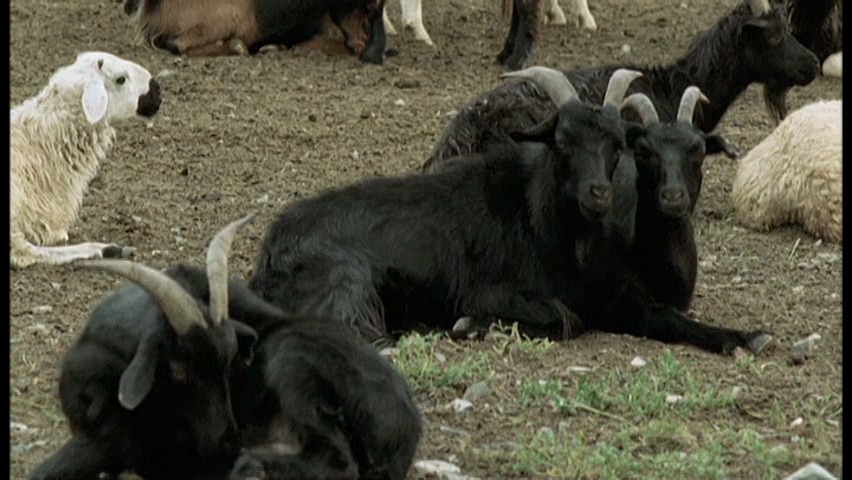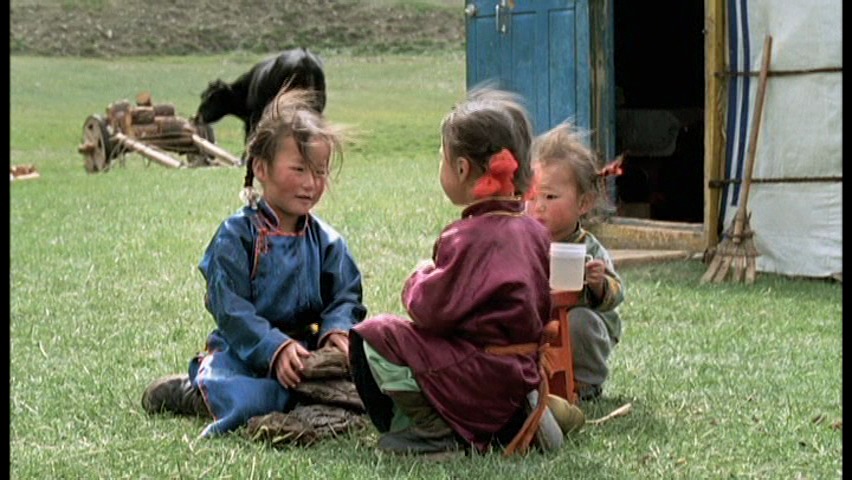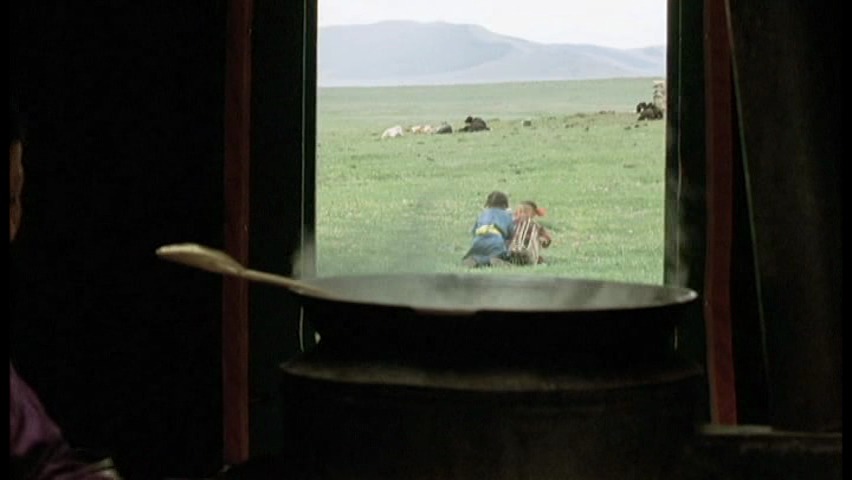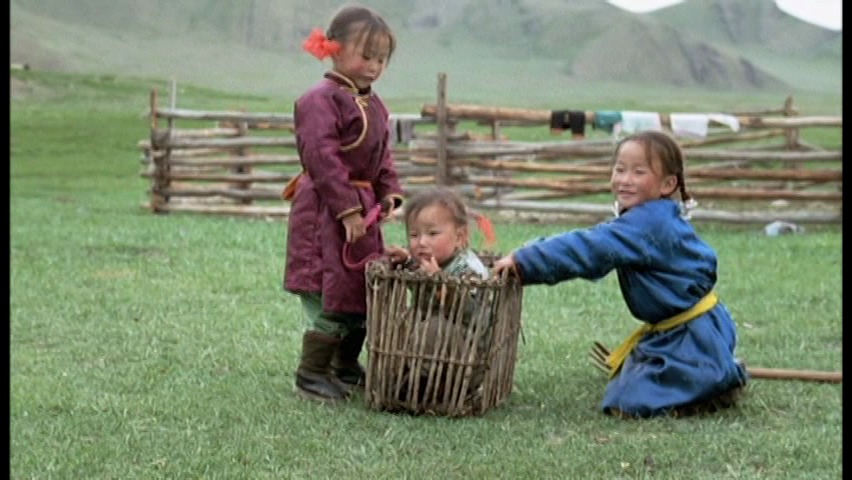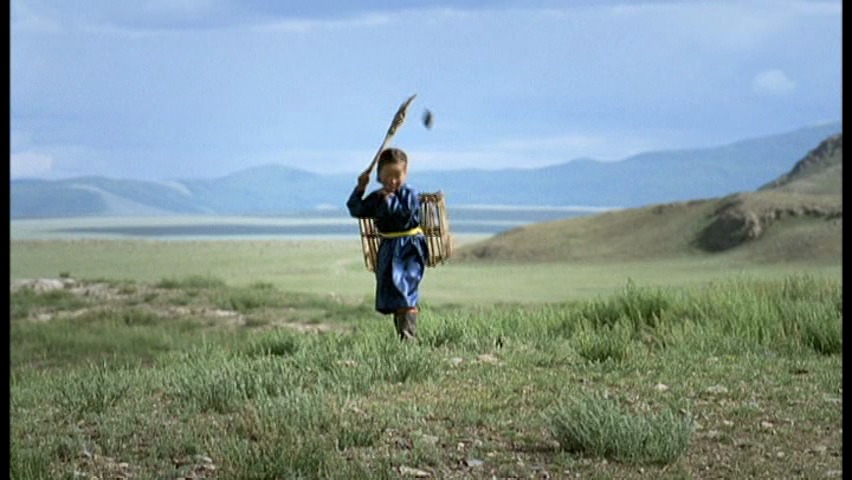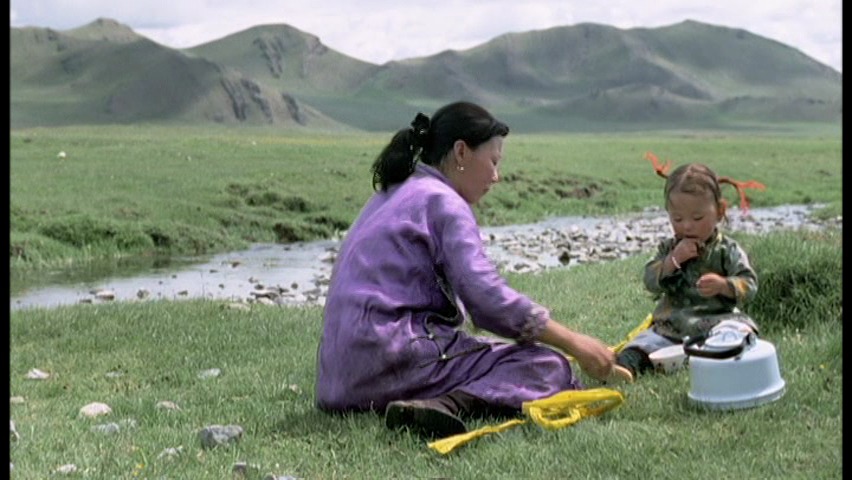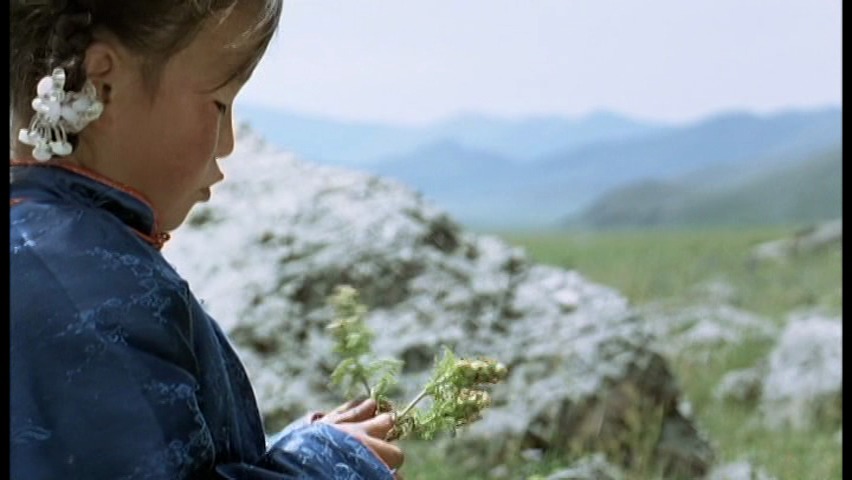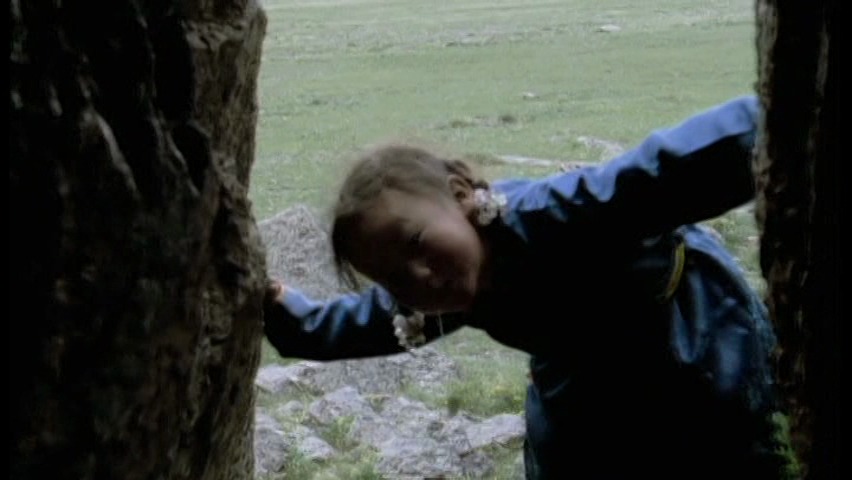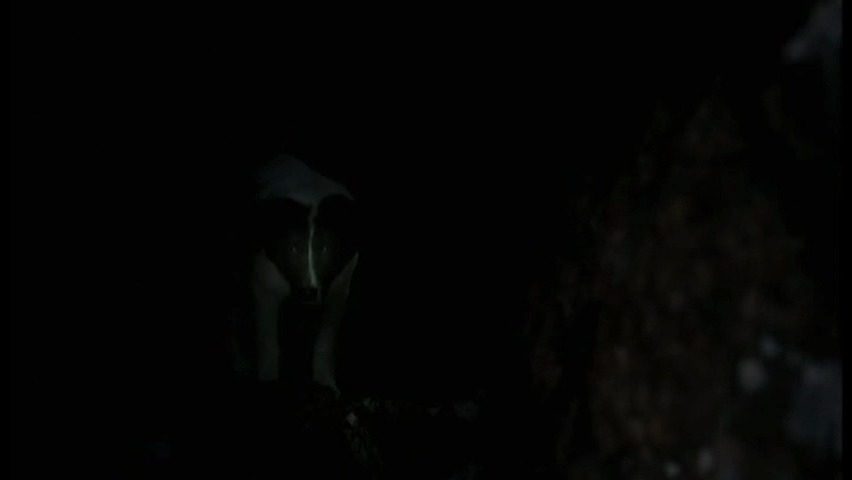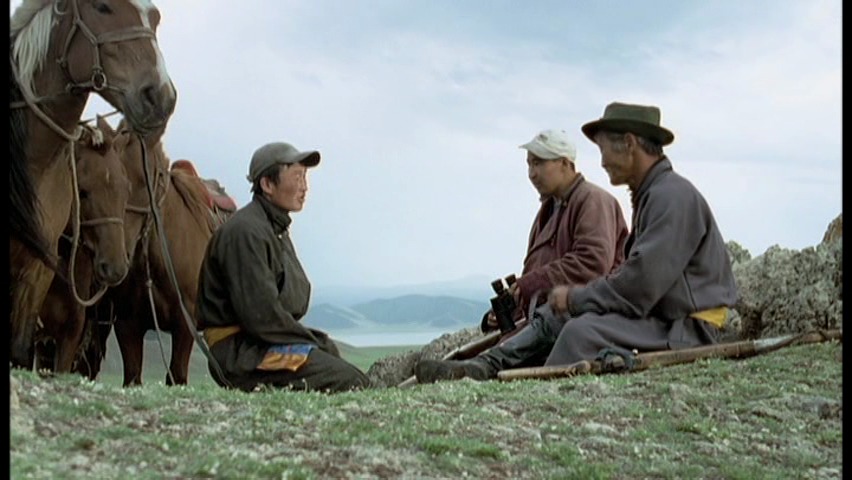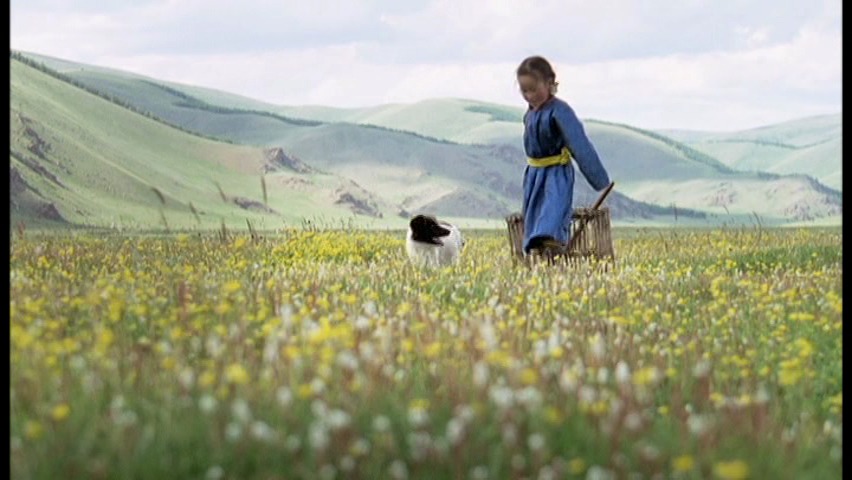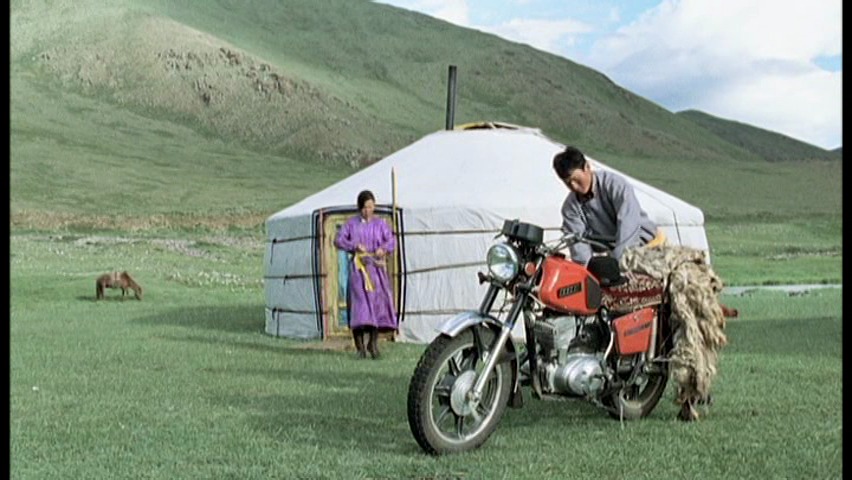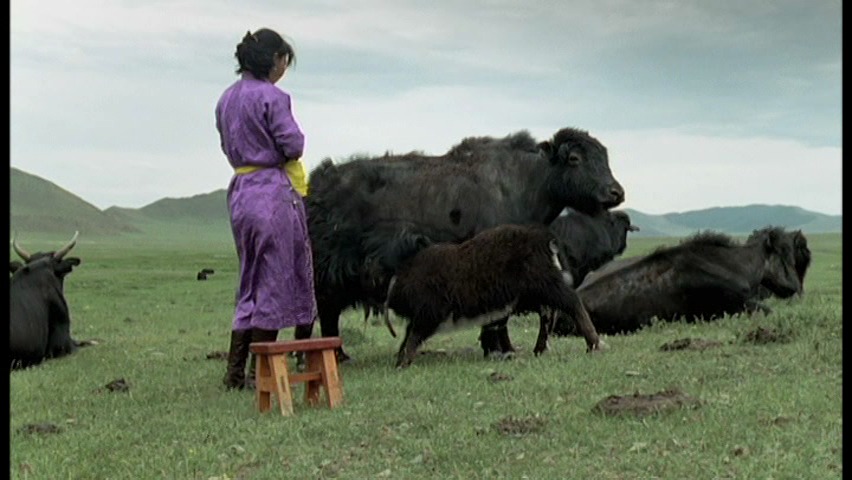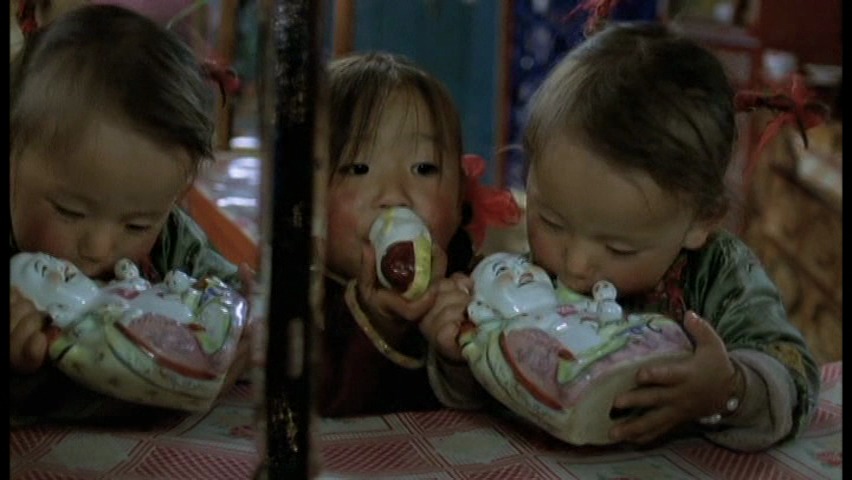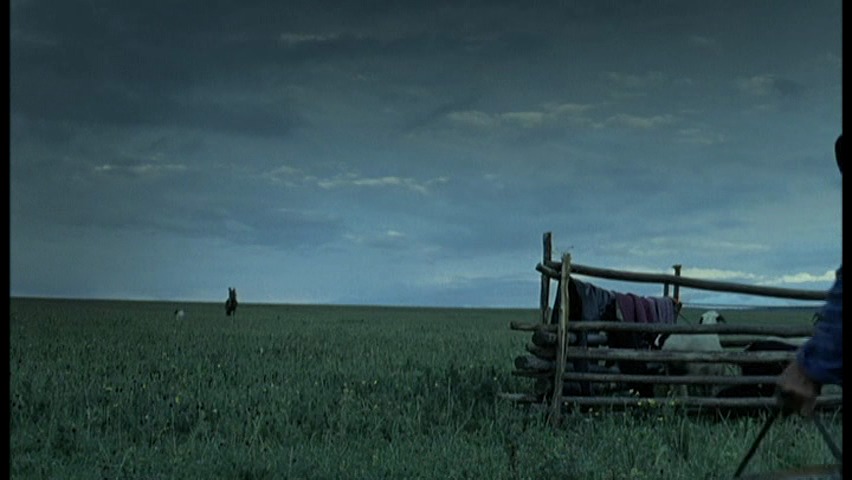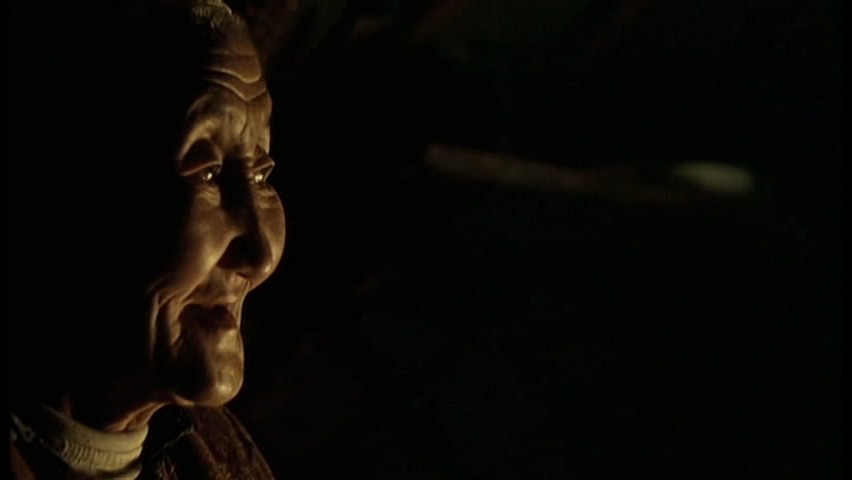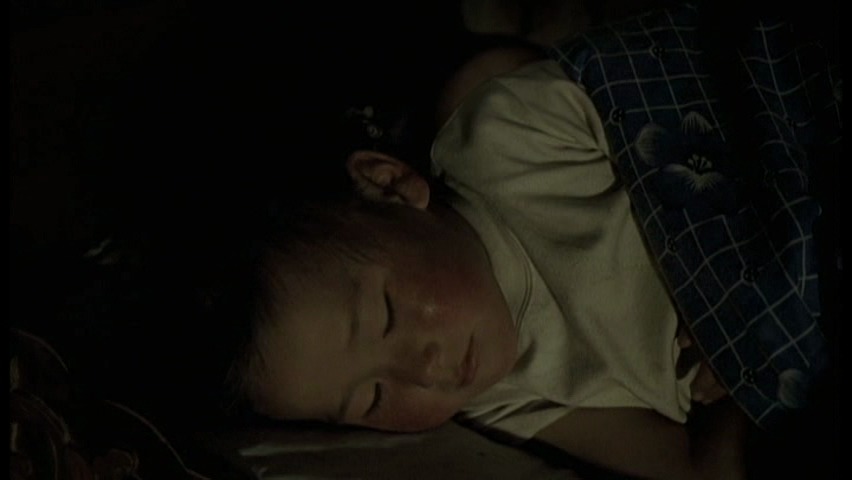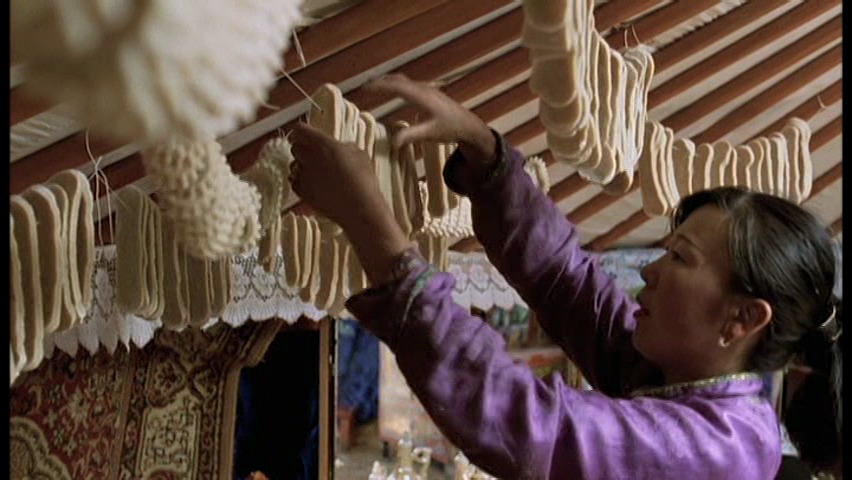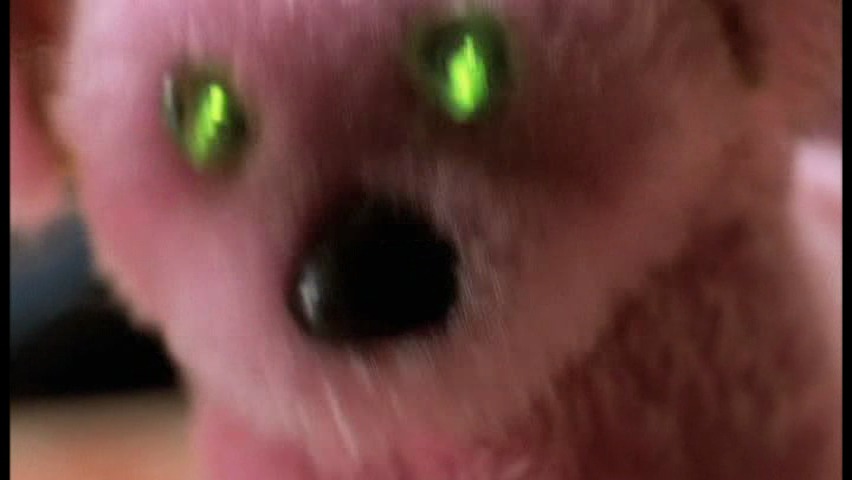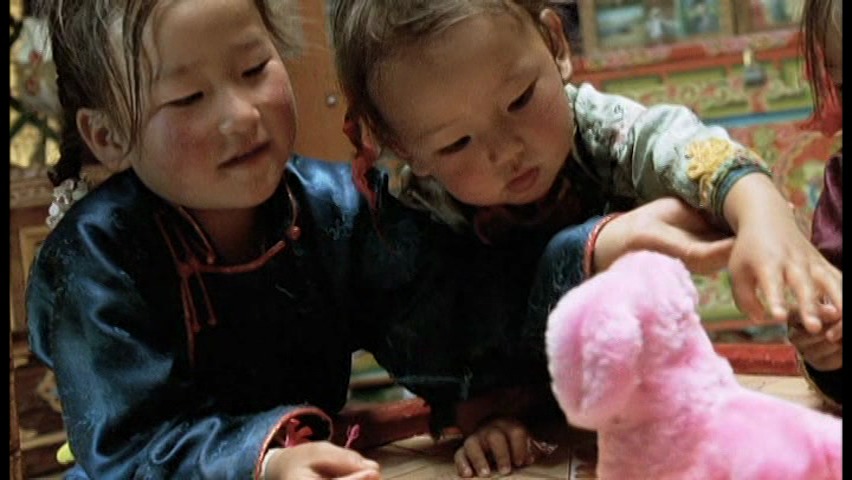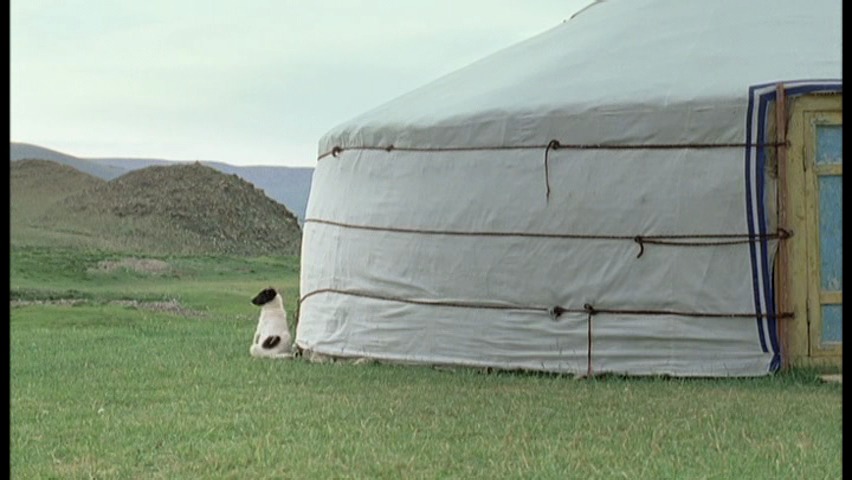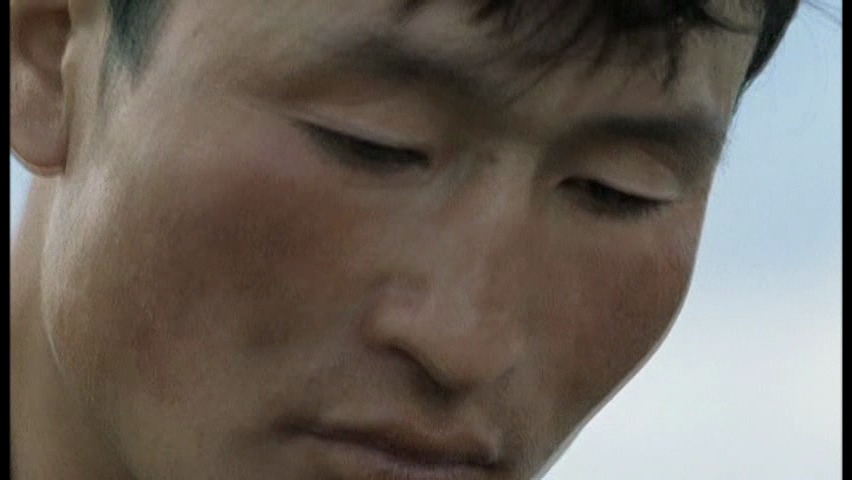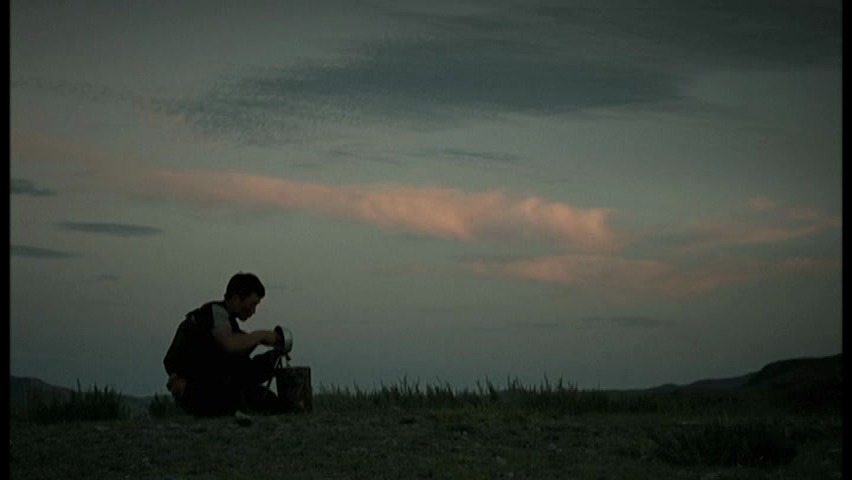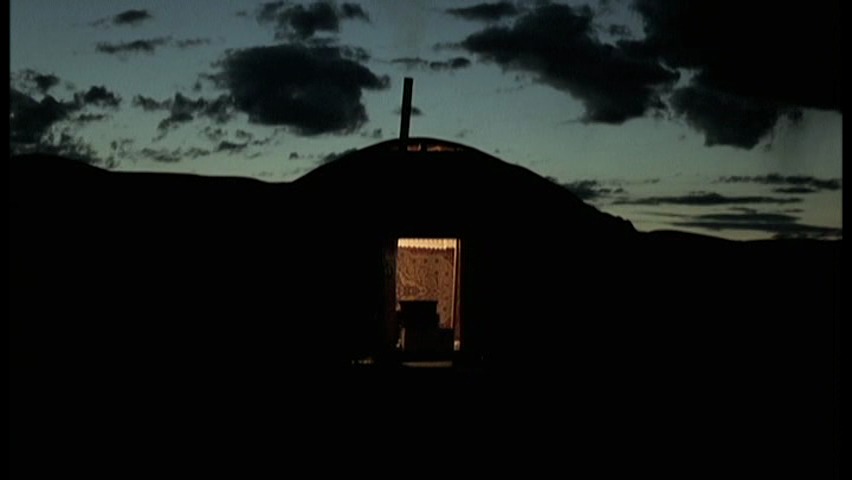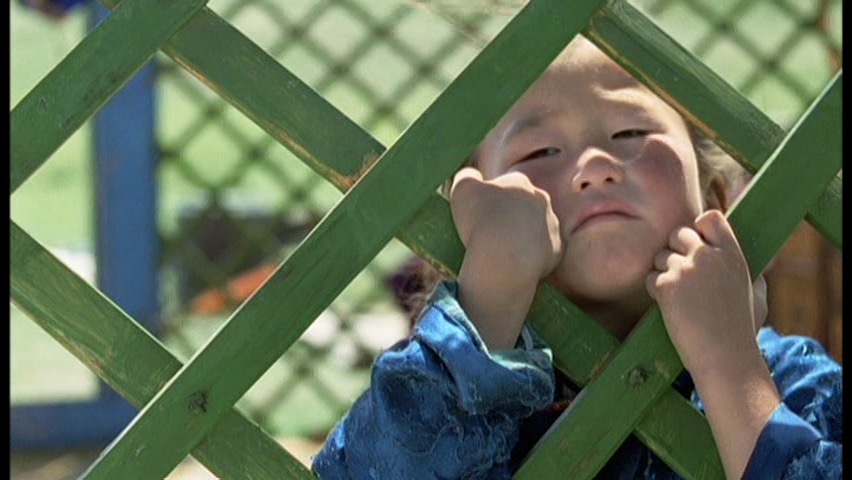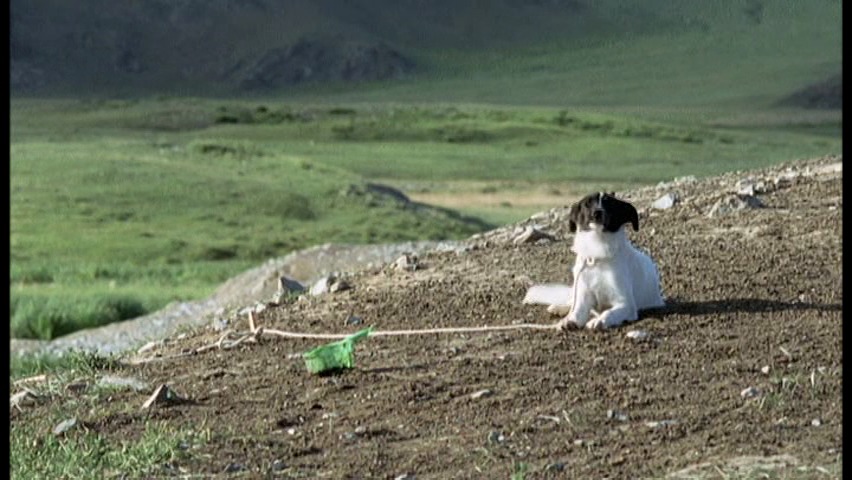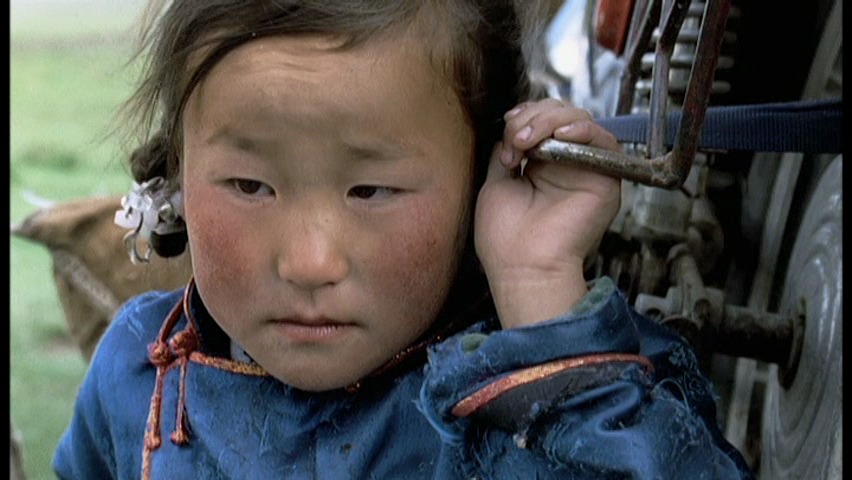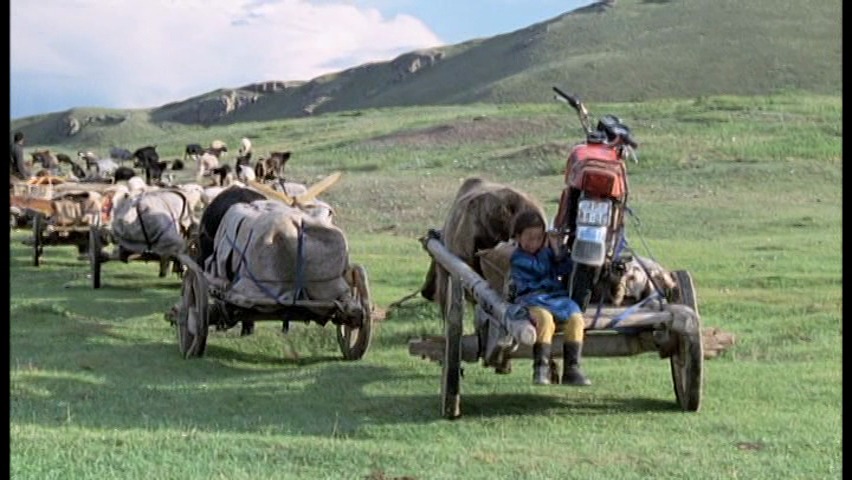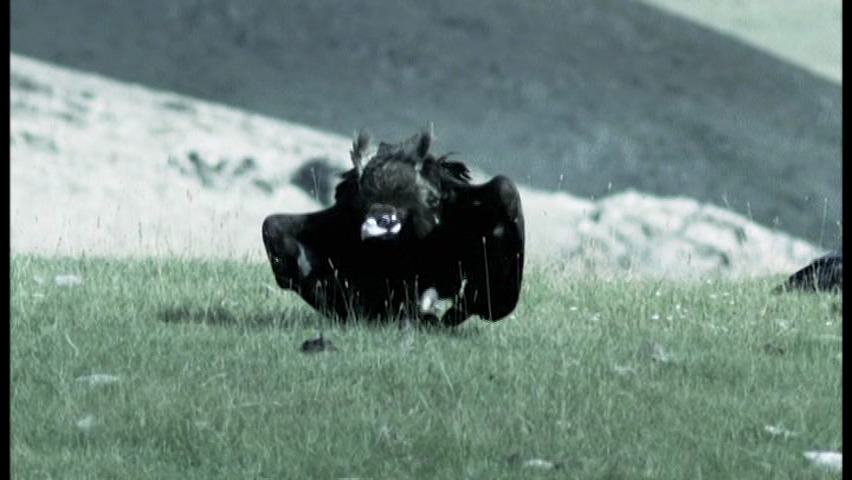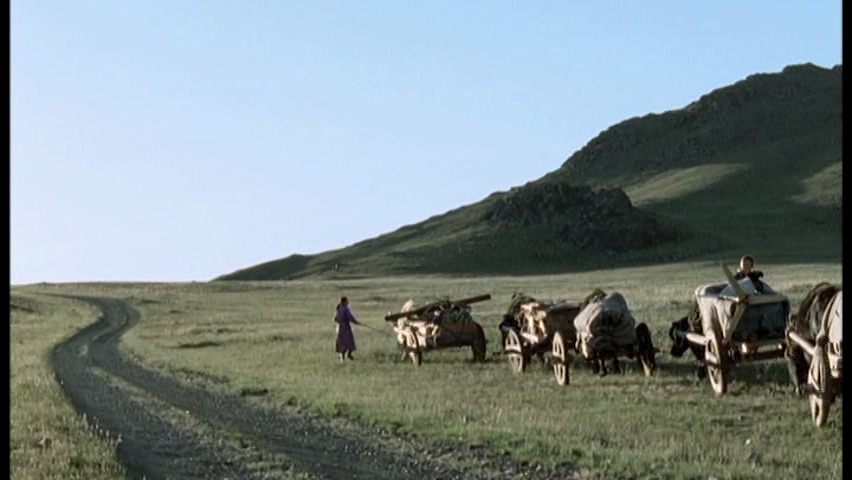 The children in this film are wonderful. The adult actors are more variable, but they're fine.
Lots of beautiful scenery and a very vague storyline makes this a very endearing film. It's such an unassuming film: Nothing very dramatic happens, but it's so enjoyable to watch. While it isn't a masterpiece or anything, it's kinda perfect the way it is.
(I'm watching the "making of" documentary now that I'm editing the screenshots (YES I DO THAT), and it becomes clear why the film seems so real. Because it kinda is. The director explains that she had a treatment for an outline for a film, but then they filmed a family going about their daily life and kinda wove bits of that treatment into their lives, sort of. So it's half improvised, half real and half scripted. That's a lot of halves, but it's a very good film.)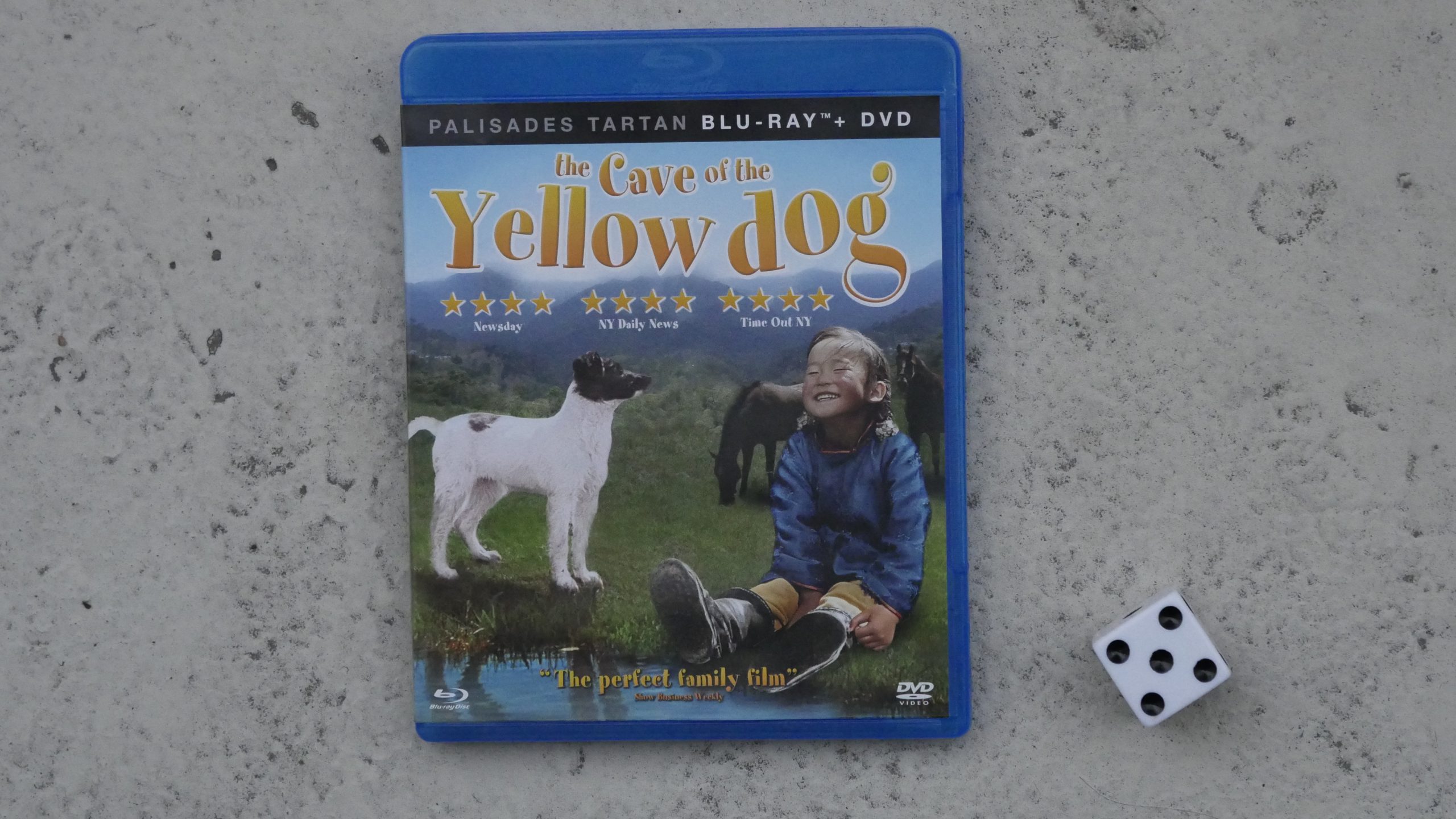 The Cave of the Yellow Dog. Byambasuren Davaa. 2005. Mongolia.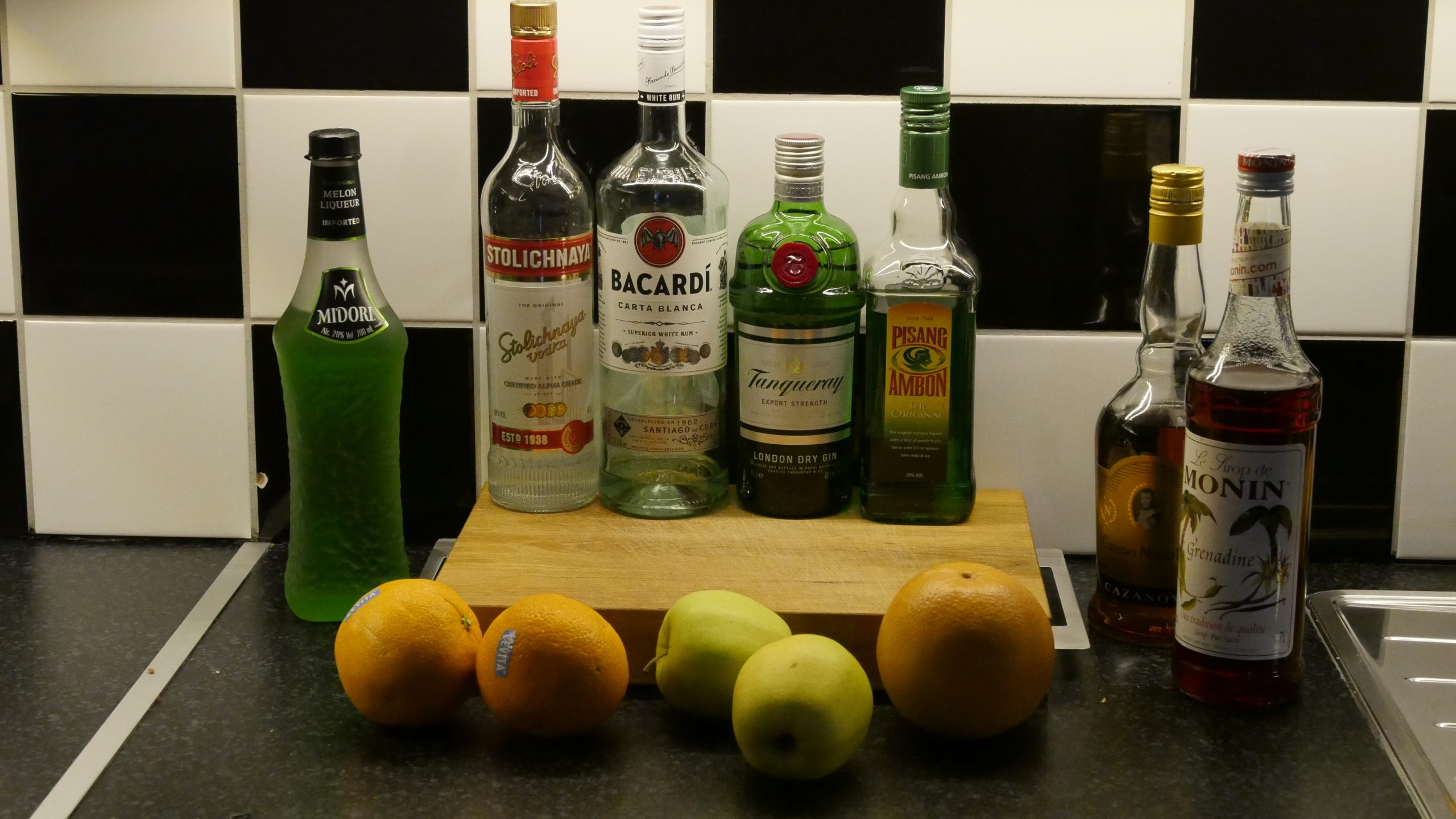 Mongolian
1 part vodka
1 part gin
1 part rum
1 part orange liqueur
1 part banana liqueur
1 part melon liqueur
2 parts orange juice
2 parts grapefruit juice
2 parts apple juice
a splash of grenadine syrup
Shake with ice and strain into an ice-filled highball glass.
Man, that's a lot of ingredients. Totally not worth it.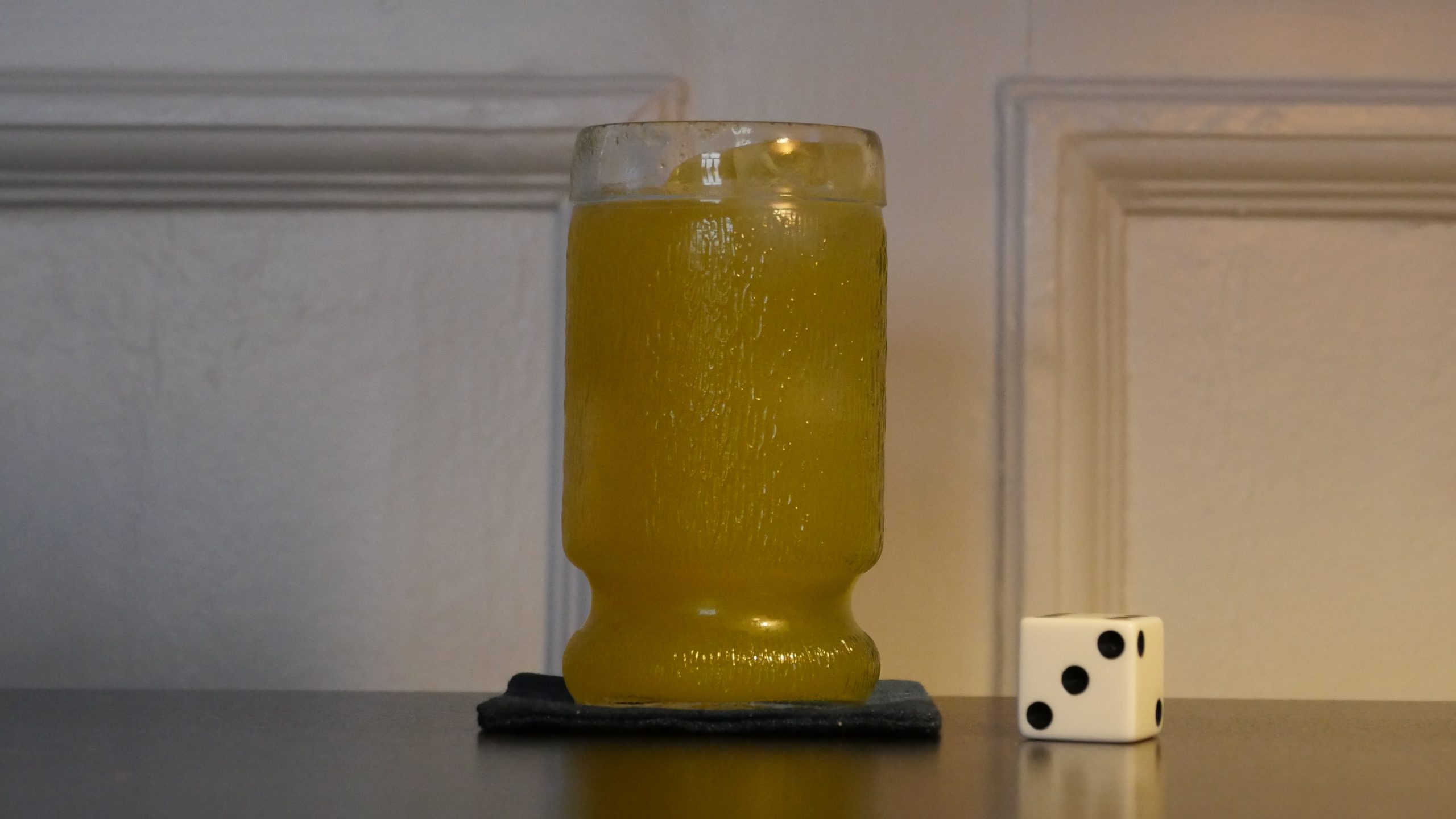 This post is part of the World of Films and Cocktails series. Explore the map.