OK, drama over?  (Or at least a plan of sorts.) So back to the series of posts that can't possibly interest more than approx. five people in the world: An overview of all Fantagraphics comic book comics ever published.
Neil & Buzz in Space and Time by George Alec Effinger & Henry Mayo.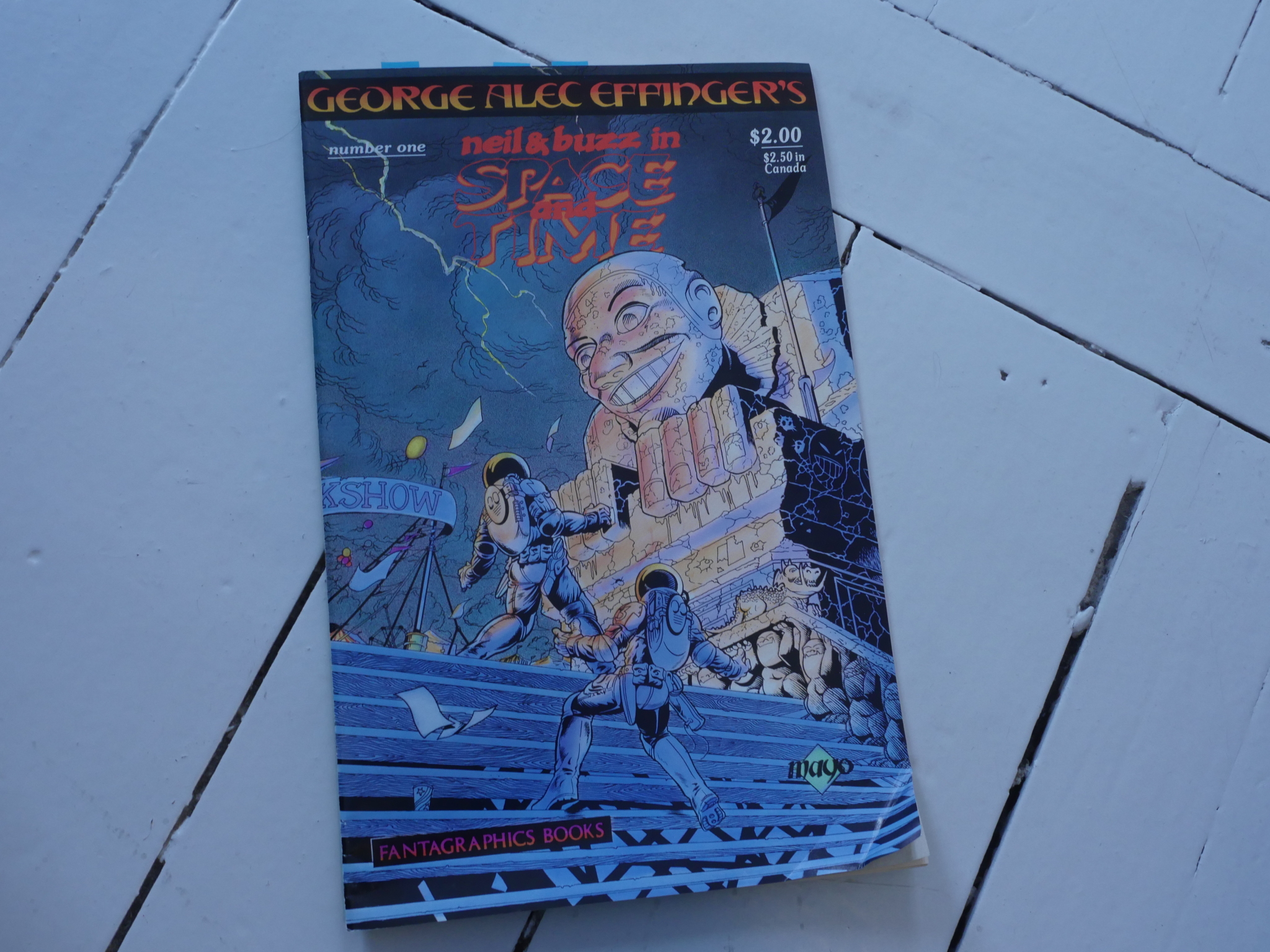 In the mid to late 80s, Fantagraphics published a few science fiction comics (Keif Llama, Threat), but this one is the oddest one, because it's so normal.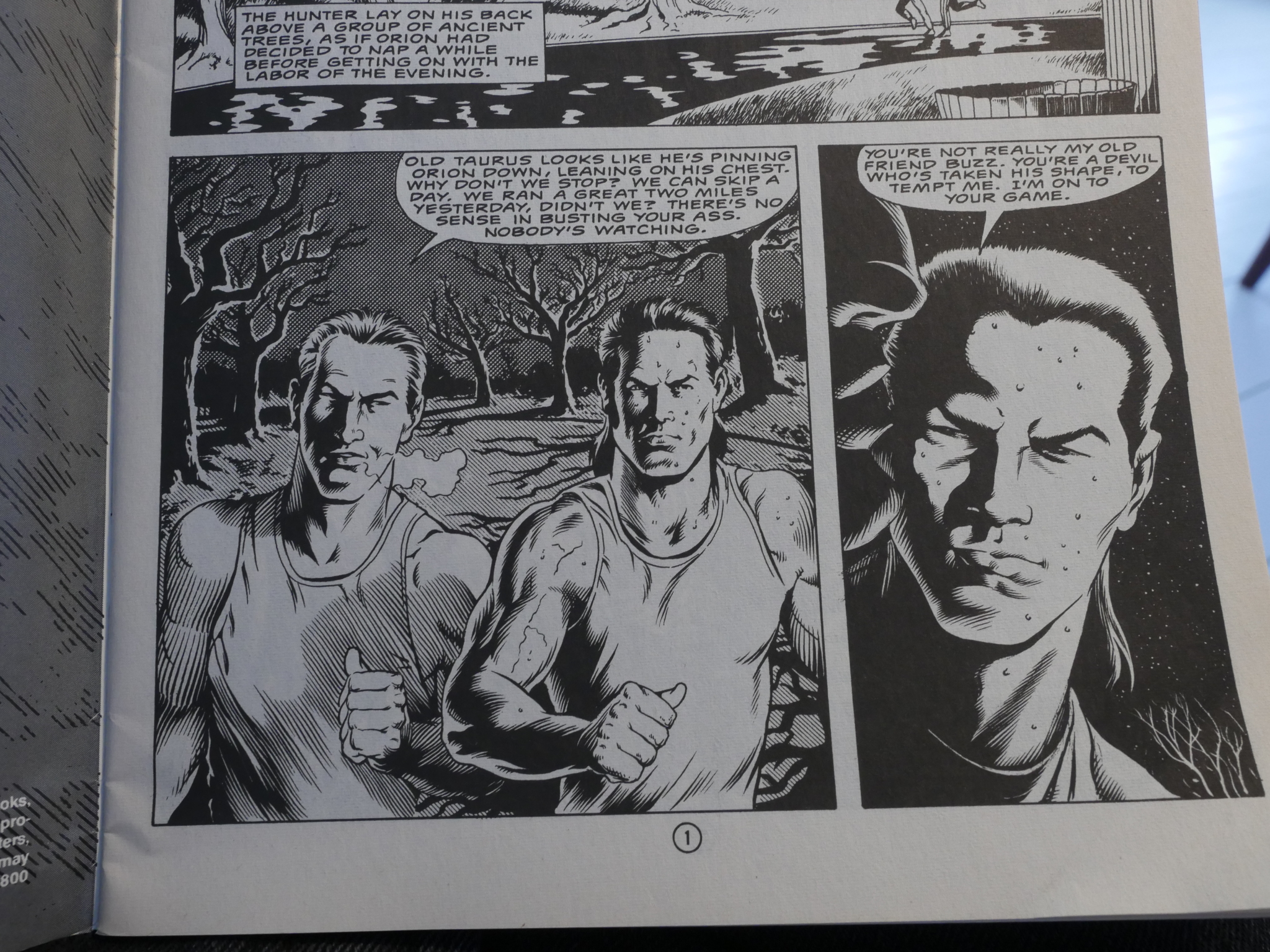 The other sf series are quite "indie": More cartoony artwork, and more humorous. This is a straight up serious sci fi tale, with industry standard "realistic" artwork.
And mullets. Don't forget mullets.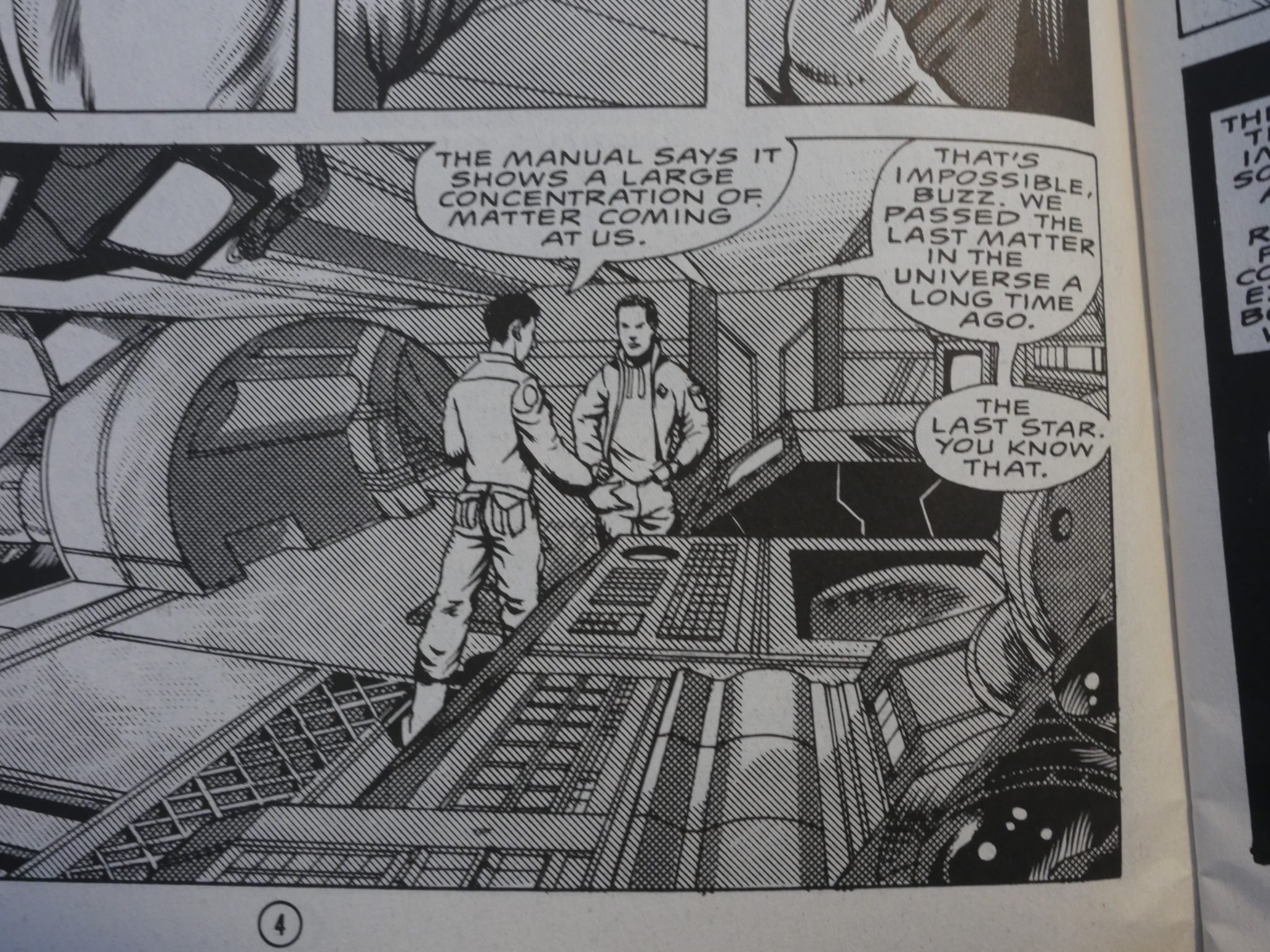 The story is: Neil & Buzz are astronauts who're going to the farthest reach of the universe to examine whether weird stuff is going on there. It is: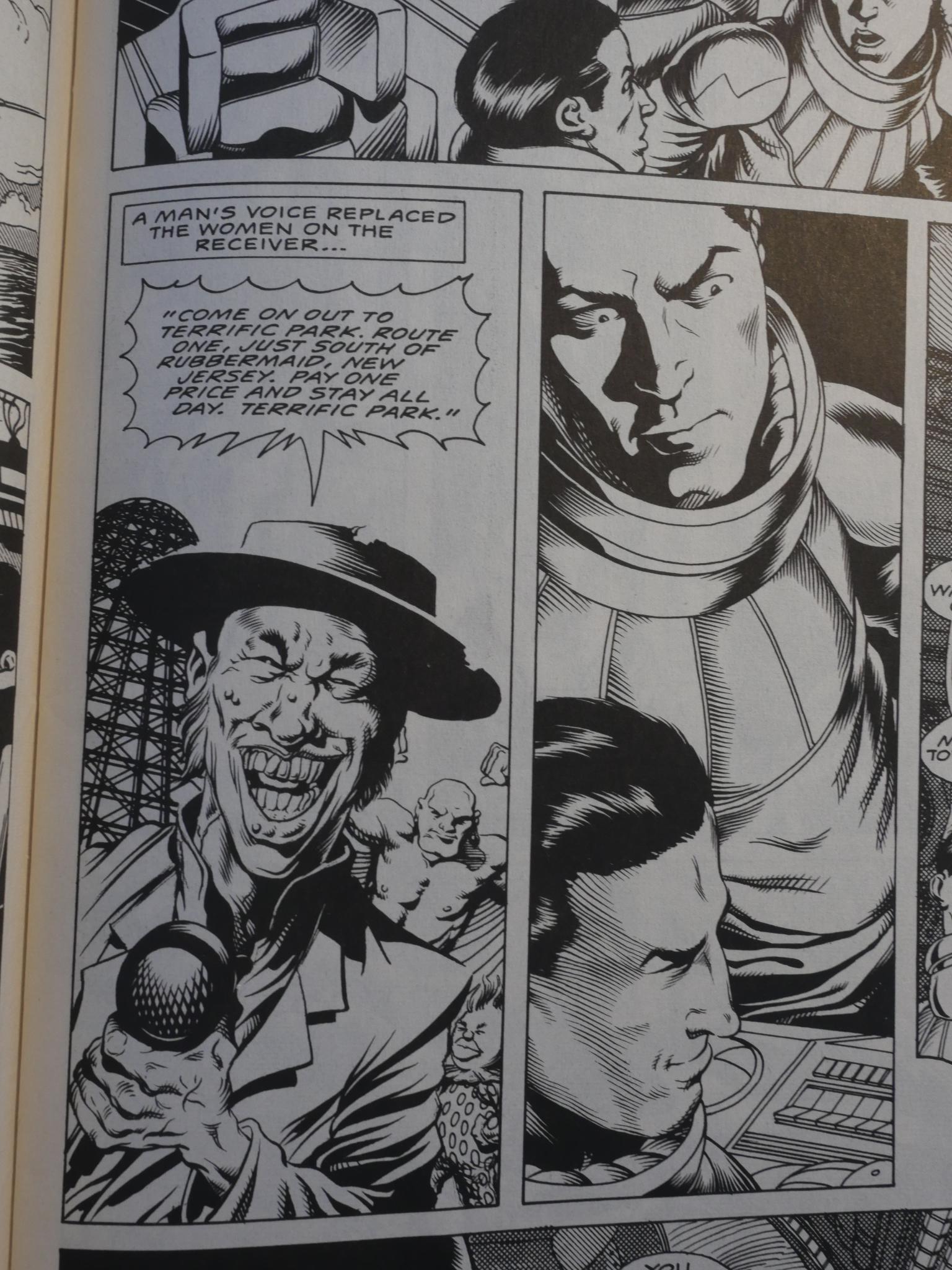 Yes, there's an amusement park, and the rest of the pages are them going through the various amusements while one of them considers whether this is real or whether they're in hell. (Somehow it's hell.) It's boring as fuck.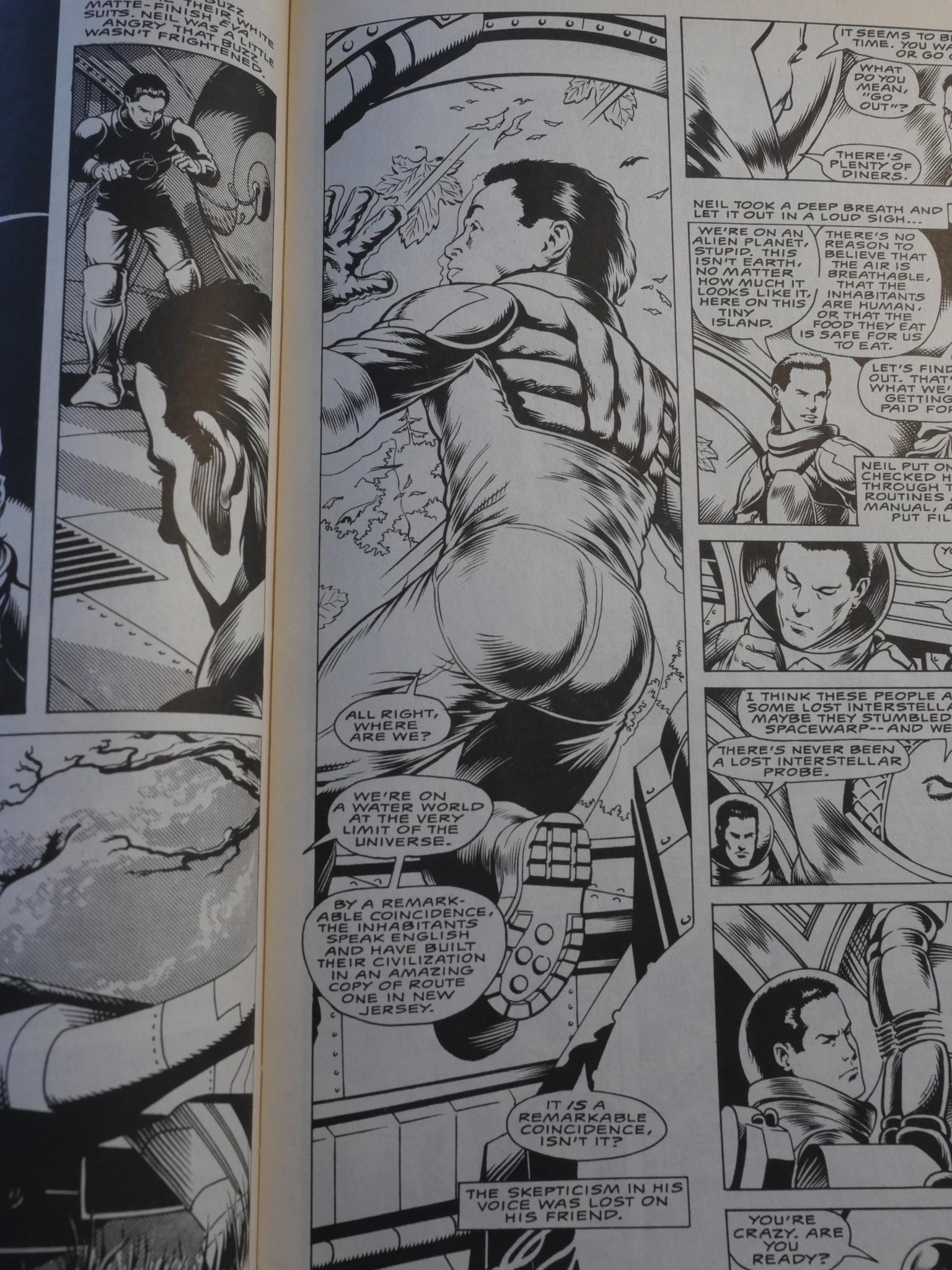 Yes, that is a coincidence. It's also a common problem with American lighter science fiction: When stymied by the sf-ness, they start throwing in lots of religious blather.
There's one fun this near the end, though. (Spoilers!)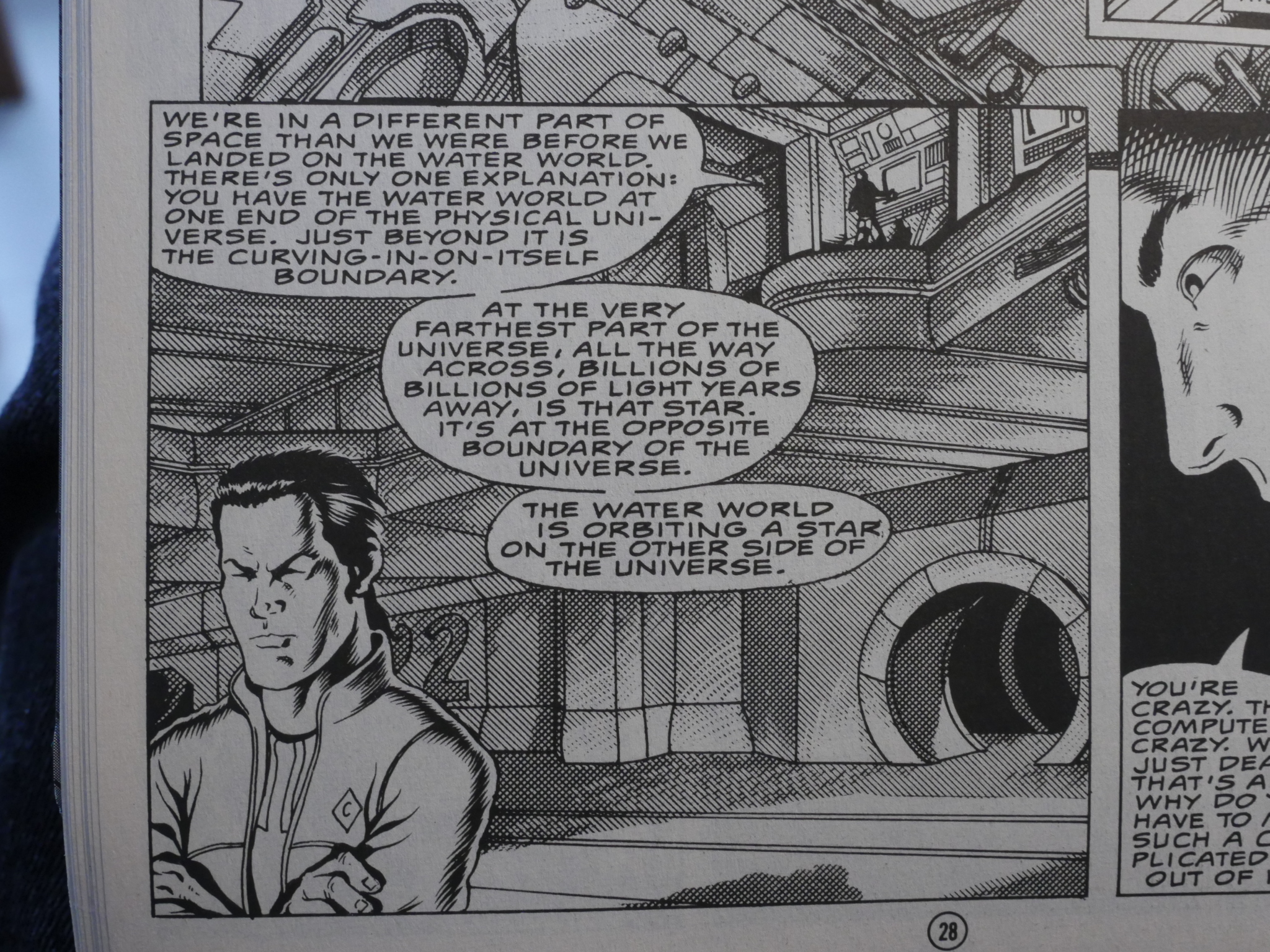 I like that.
Only one issue of this was published, so I guess everybody involved got really bored with it, or it didn't sell at all. It's not an adaptation of an existing Effinger work, but written specifically for this series, which is kinda interesting.
I don't know much about the artist, Henry Mayo. I know he did the Dinosaur Rex series, a few covers and shorter stories in anthologies published by Fantagraphics around this time, but he seems to have stopped publishing after this book. Except possibly something in 2010.
This post is part of the Fantagraphics Floppies series.