I've been buying comics from the US for decades and decades, but last year (I think it was), the postage rates (especially the international ones) went way, way up.  (Thanks, Obama.)  Before the change, I could order (say) a $10 comic and pay, like, $2-3 in postage.  This went up to (typically) $8-10.
That's no fun for anybody involved.  Not for me, and not for the seller, who often seem to feel embarrassed when the postage costs as much as the comic.
So last week I had a brain storm: Why not have a US address?  Surely that must exist as a service!
And indeed it does.  There are several ones with different pricing structures and rules.  What's important to me is that 1) it's as little work as possible for me, and 2) the packages can just pile up, and then be sent in one go.
So I went with the oddly named "Shipito" company which seemed to have the easiest way of doing this: I sign up and get a unique "suite" number that I can use as the address.  Whenever a package arrives, I get an email, and I go to the web site to take a look at what has arrived.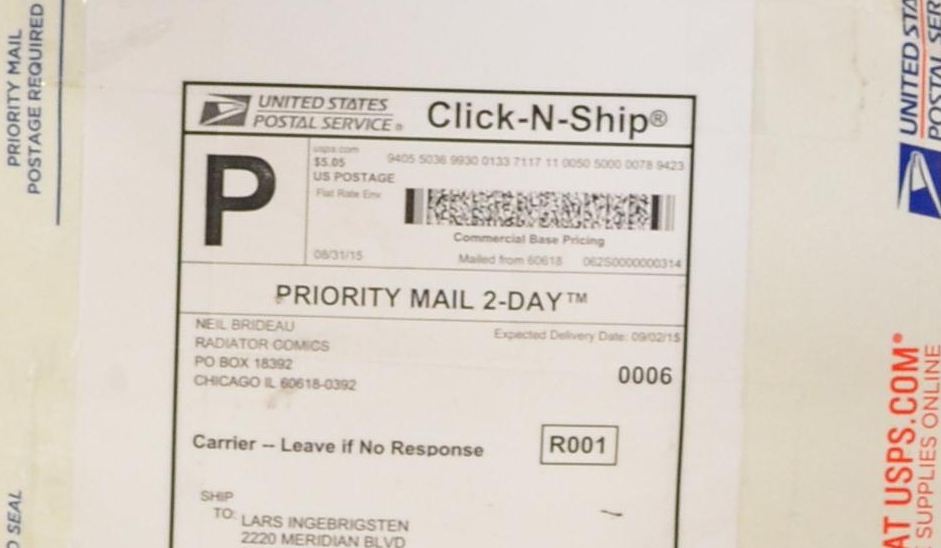 Filling out the customs form is a breeze, too: Just type "comics", "$17", and you're done.
After collecting a few packages, it's "consolidation" time.  They send packing pictures:

It's like an unpacking sequence in reverse.
The handling fee was $2 per package, plus $8 for some reason, and then the shipping was $76.  That's…  er…   carry the one…  *slide rule*  A hundred bucks exactly.
So that wasn't "cheap" cheap, but shipping things directly would have cost something like $140.
And today the box arrived.  Since Shipito did a packing sequence, I'll have to do the unpacking sequence:
Let's look at what I got!
One of the packages didn't have a sender address visible, so I had to guess.  Or "guess".  I mean, it doesn't take much to recognise these marks: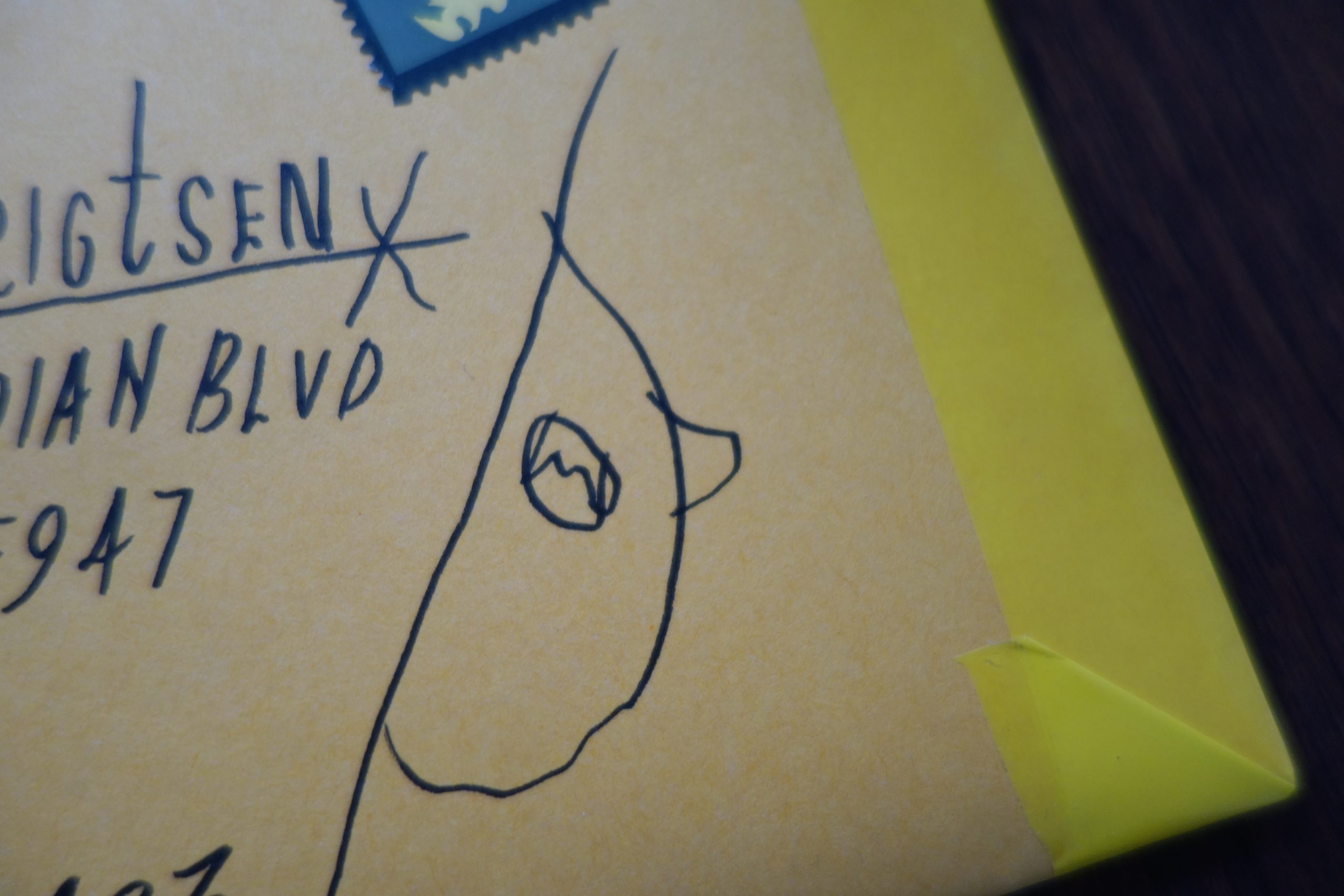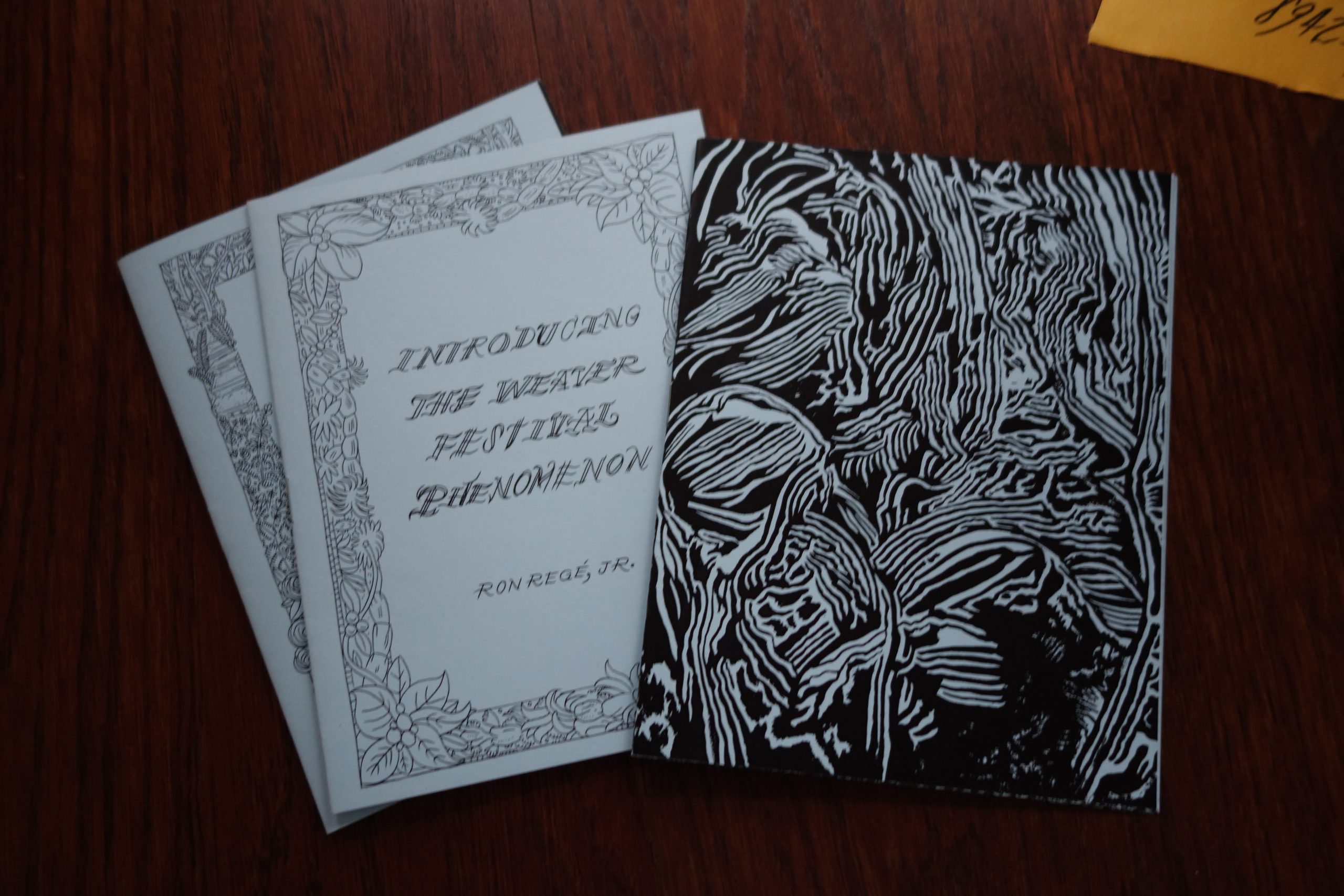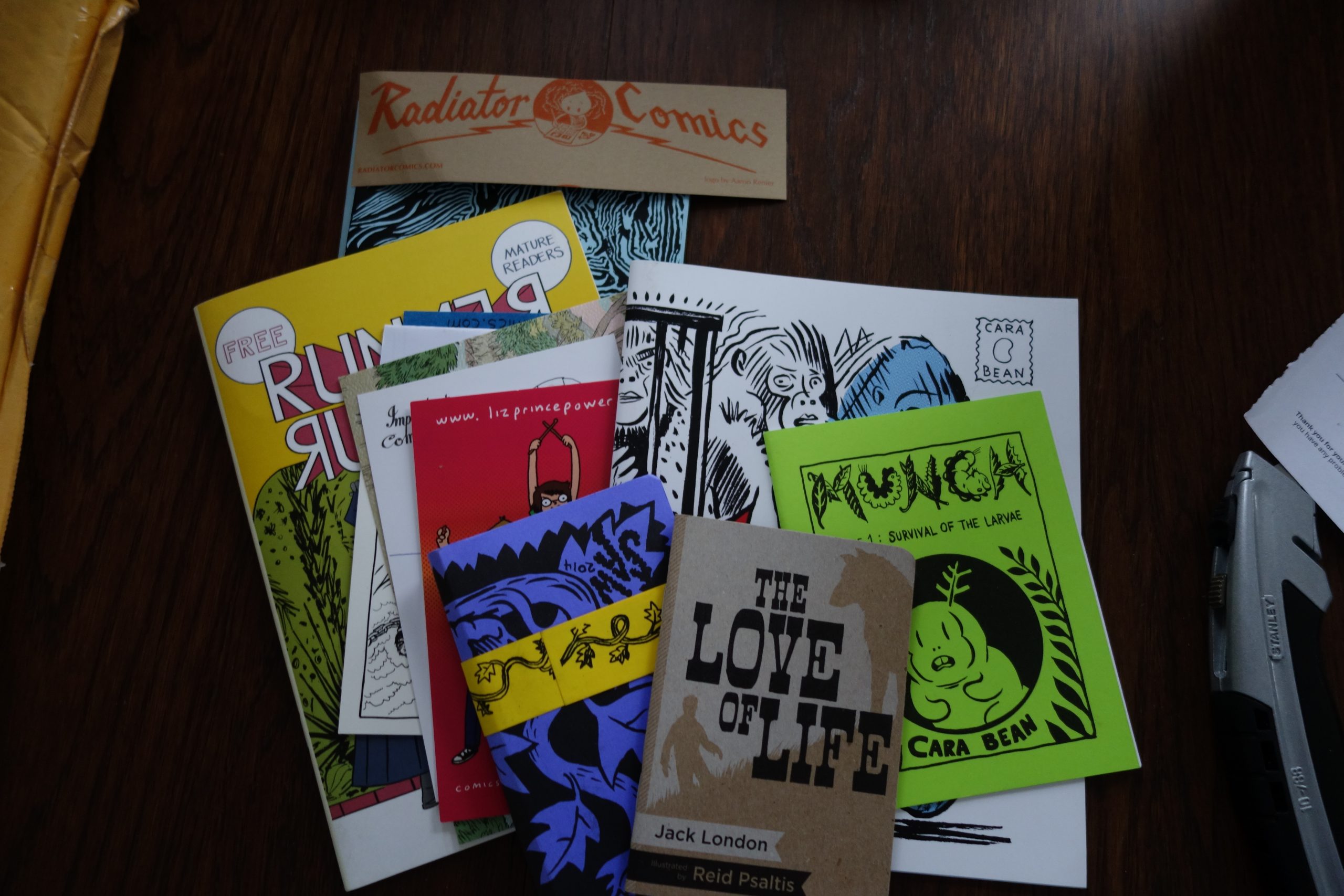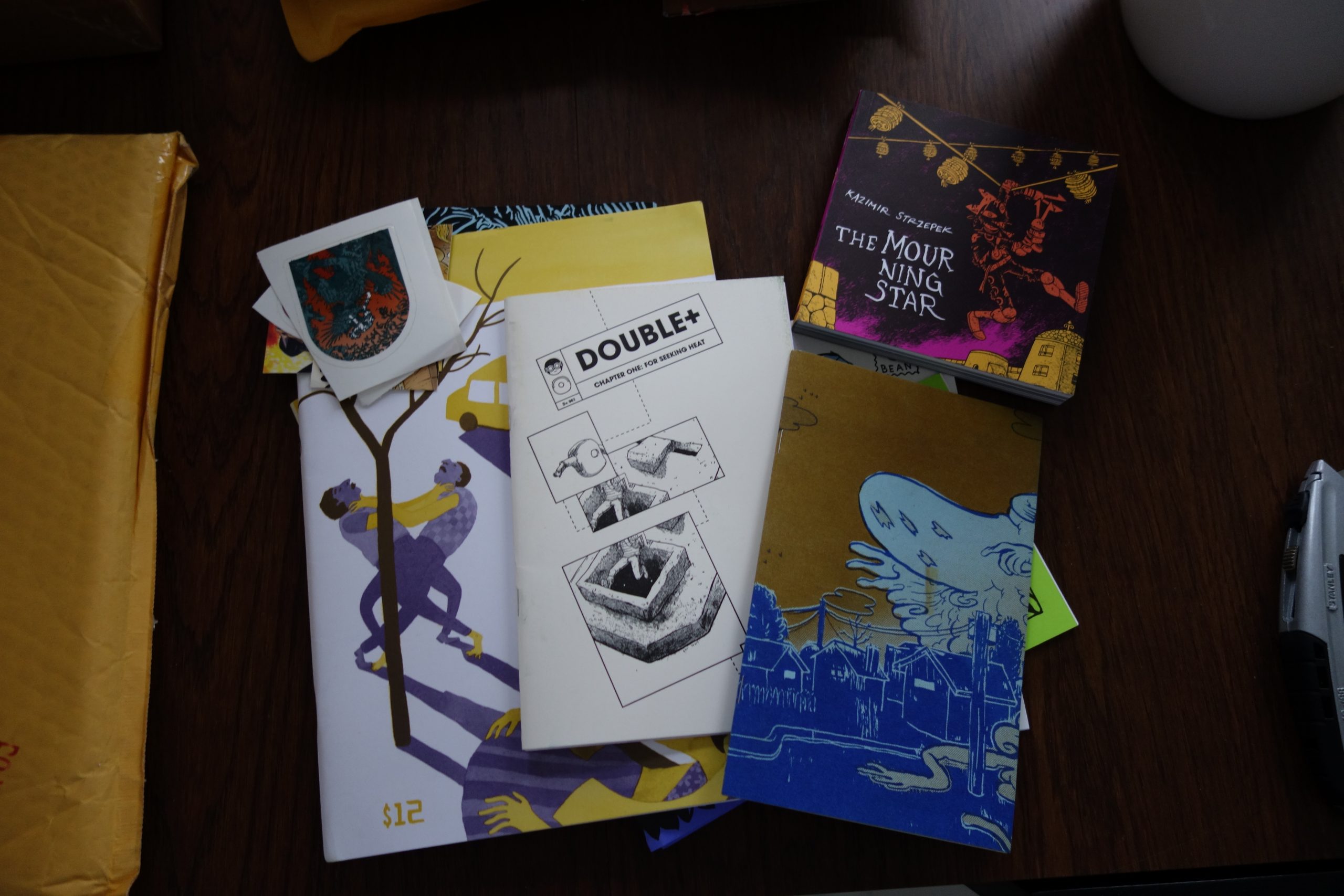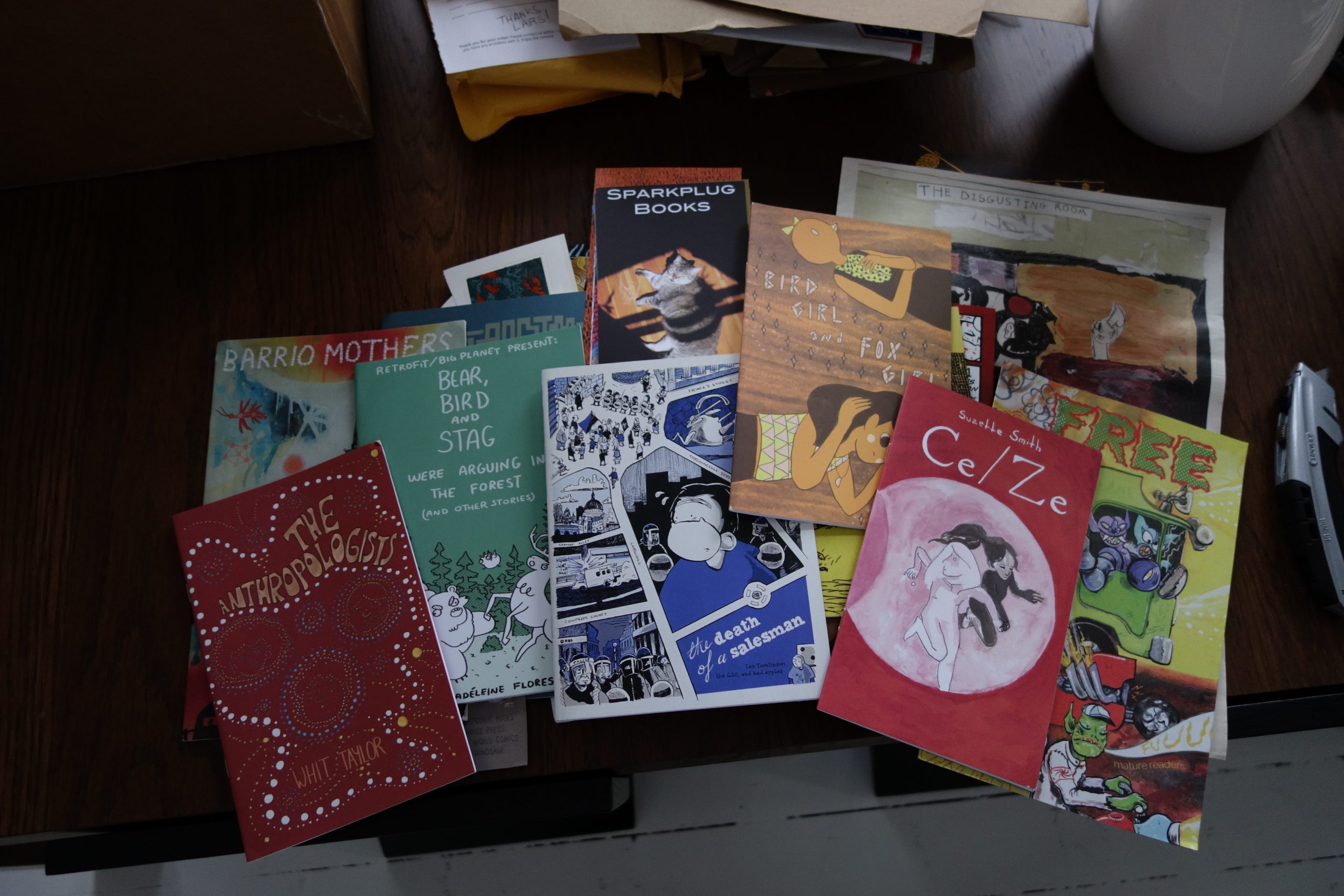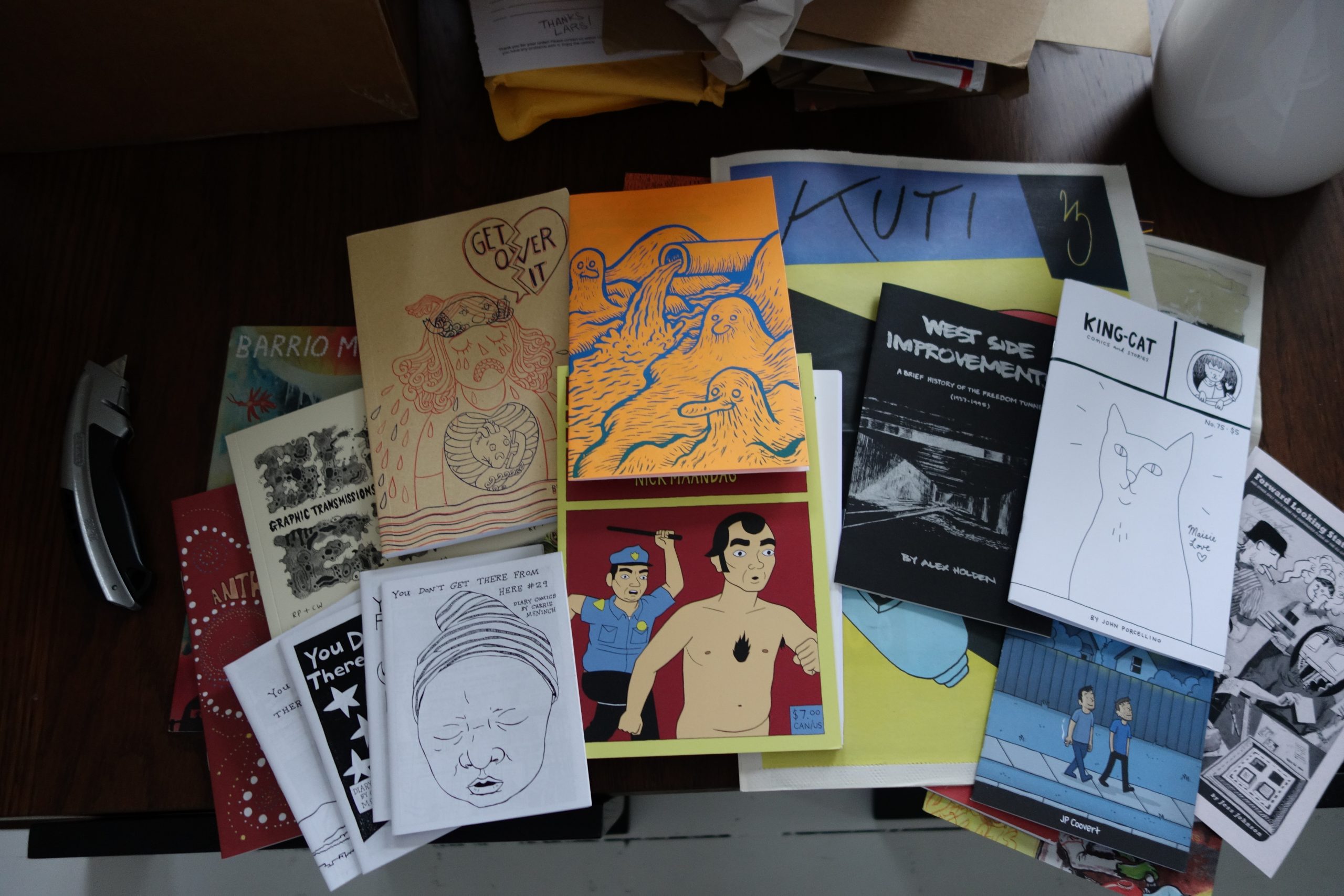 Well, I didn't save as much money as I expected, but it was less hassle than I had expected.  So that's OK, then.  And for this "trial run" I ordered mostly bigger packages from the big names.  Ordering book-by-book would make this scheme be more profitable.
I'll just have to order more stuff to save more money!  You know it makes sense.