The very first print I made (before I had anything proper to print on) was the Daltokyo logo. So I wanted to print it properly.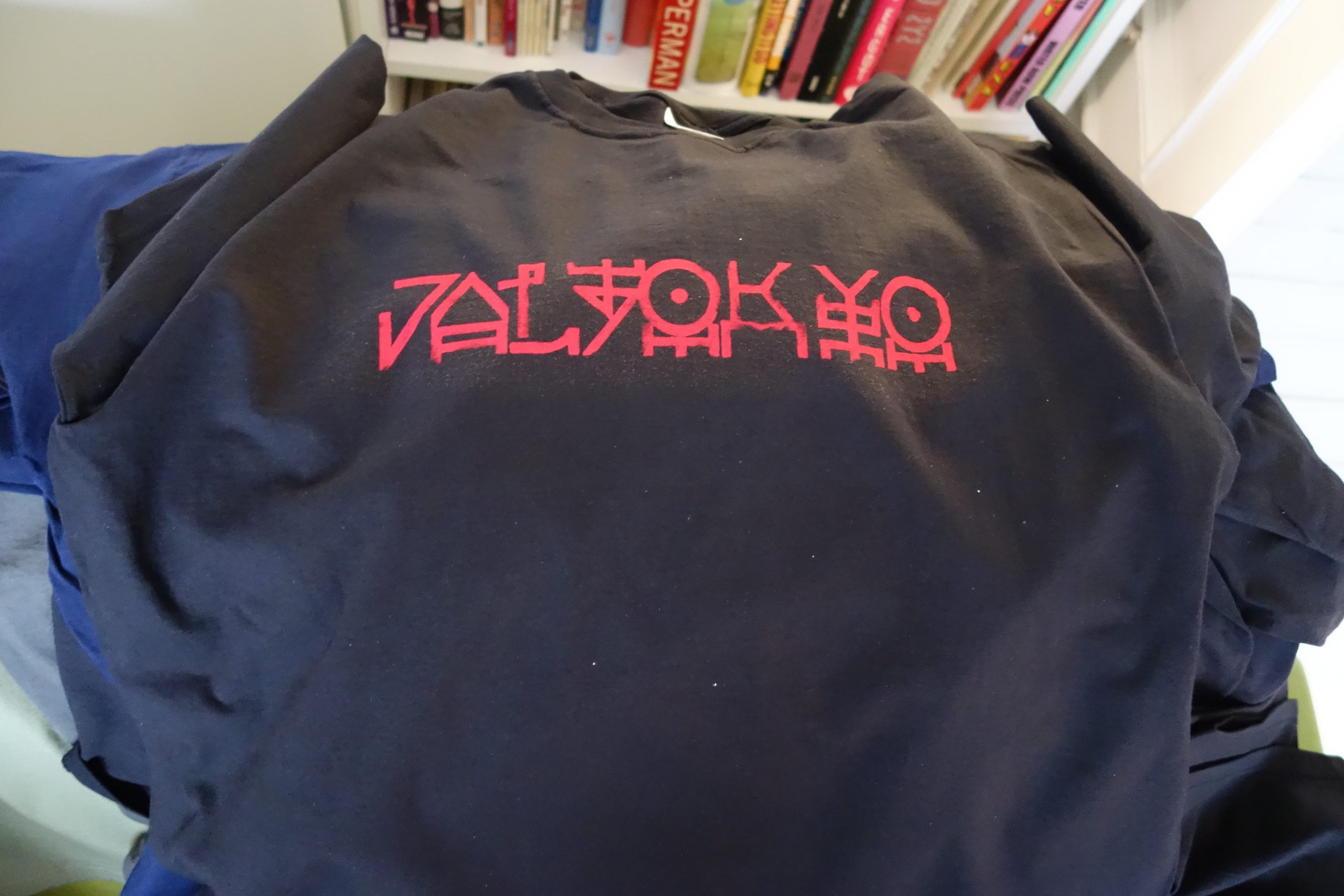 Oops!  That didn't really go too well…
Let's try again with gold ink for max bling.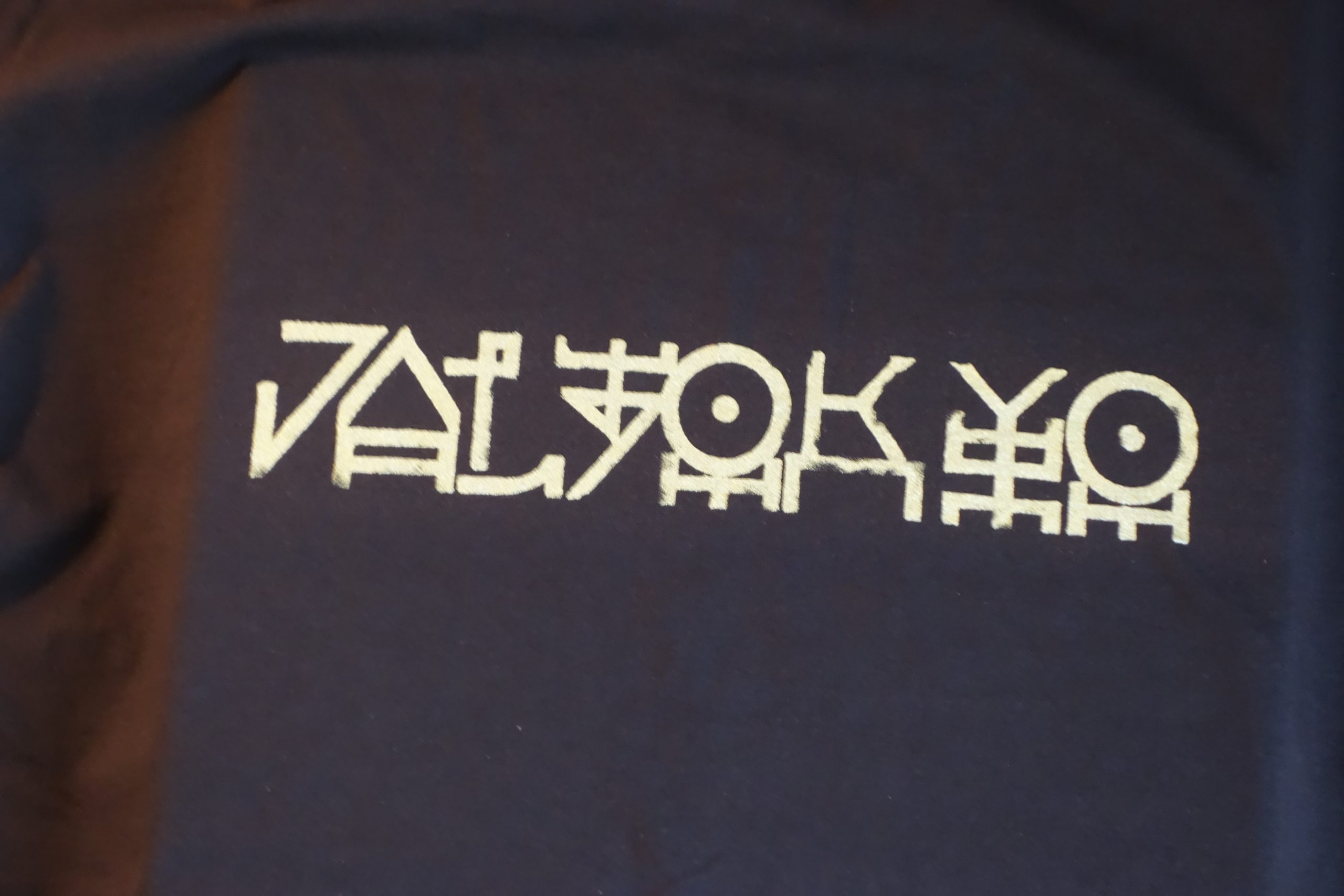 Eek!  The screen has been improperly washed, and that's the problem.  Oh, well.
(Daltokyo is by Gary Panter, of course.)