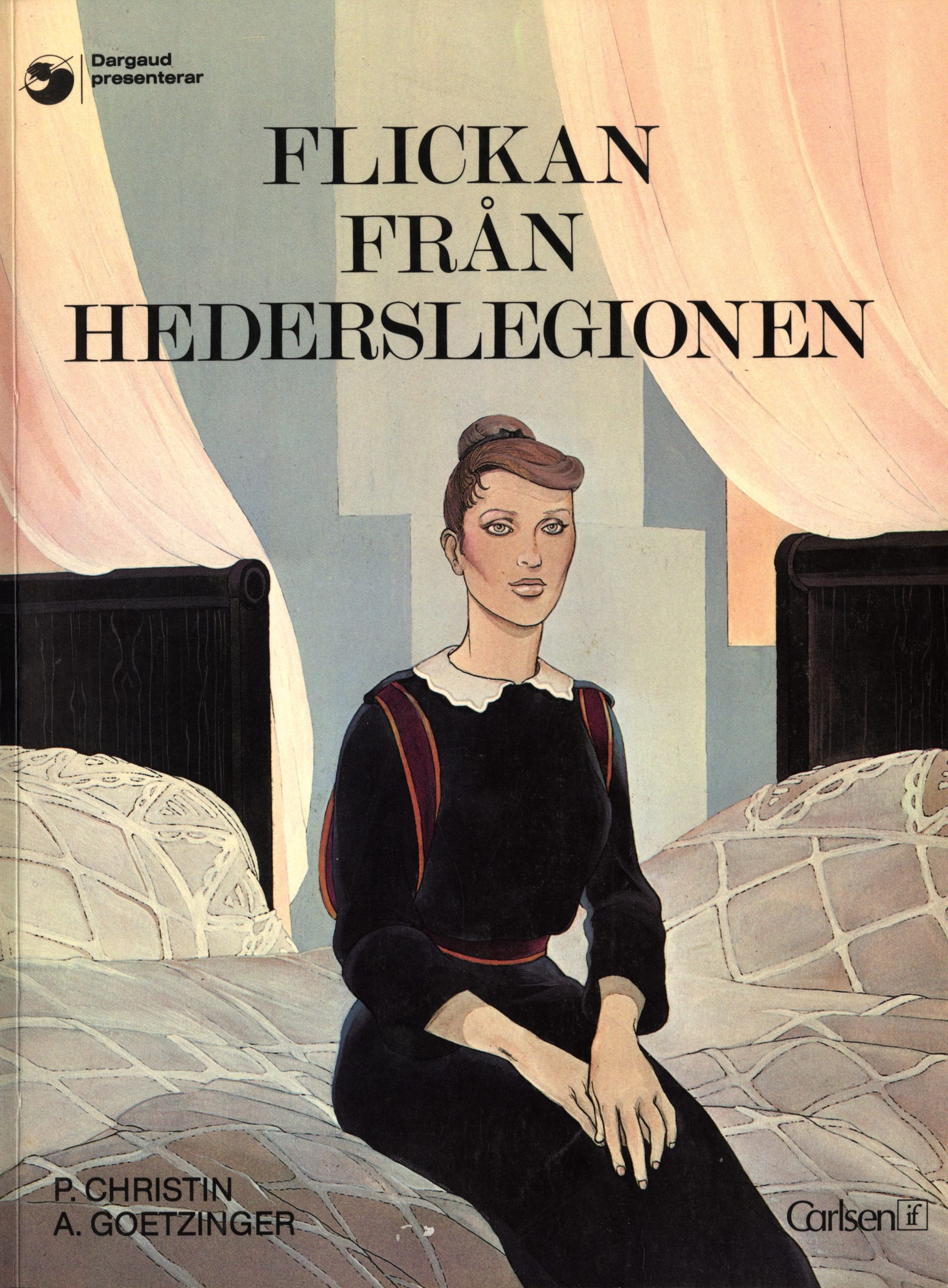 La Demoiselle de la Legion d'Honneur by Annie Goetzinger & Pierre Christin (1980)
Annie Goetzinger and Pierre Christin have created a long list of works together, and this is the first one, published in 1980.
It's the story of a woman who drifts aimlessly through her life, controlled by various men (and their families).
It's not a very action packed adventure, although a lot happens. It's told from the point of view of the titular La Demoiselle remembering her life, and large parts of it fills her with such ennui that she can't really be bothered giving much details. She goes to Africa with her husband, witnesses a small war, takes a lover, goes to Cuba, gets involved with a revolutionary, goes to Argentina, to Texas, to Los Angeles and becomes a minor movie actor, and so on and so on.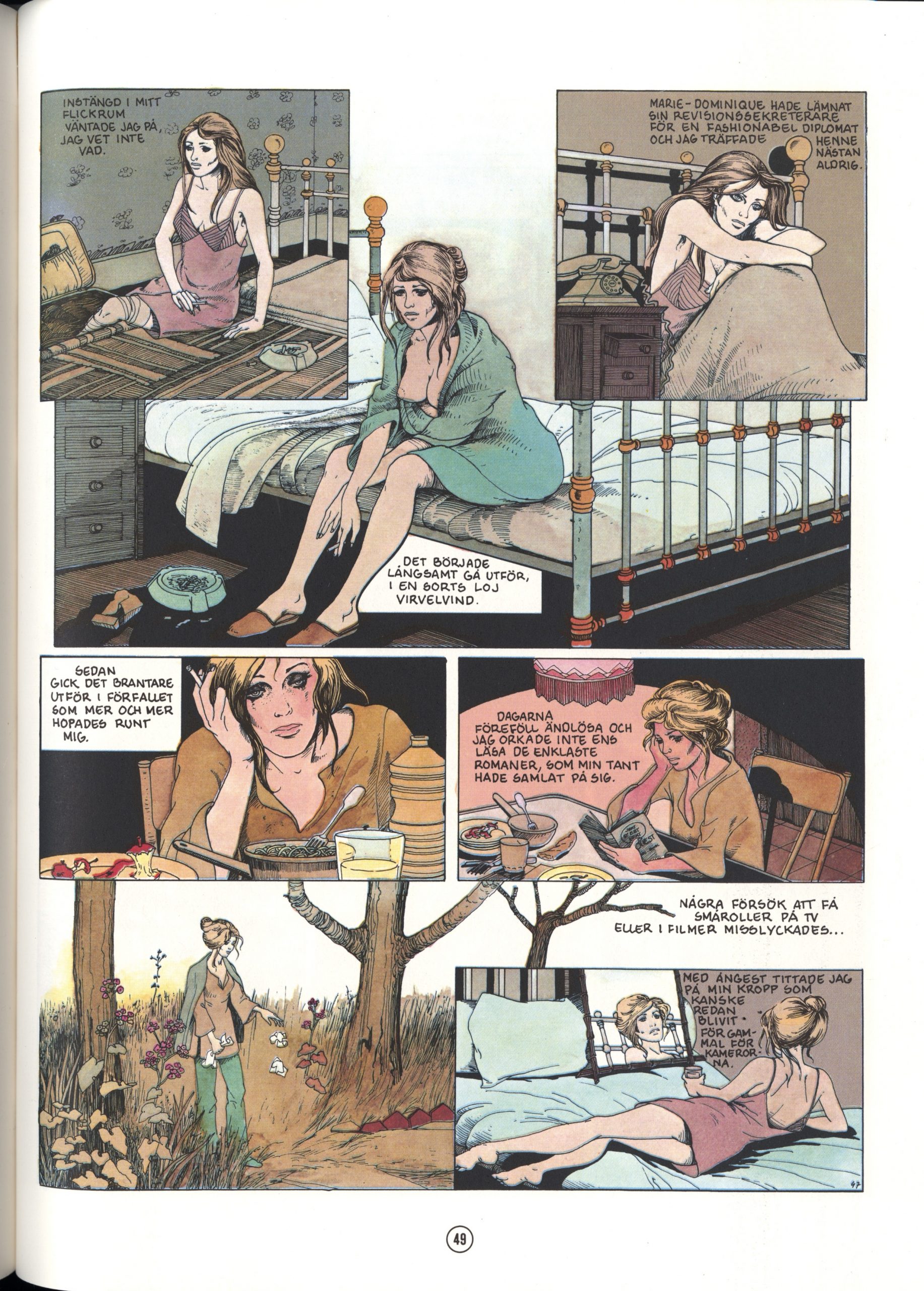 It shouldn't work, but it does. It's a pretty engrossing work. And I like Goetzinger's art. It has a stiff fashion art vibe to it, which makes the cold and stand-off-ish (although sometimes harrowing) tale even more distanced.
Her anatomy sometimes looks pretty odd and distracting, though:

Goetzinger was born in 1951 and studied fashion drawing in the late 60s. Her first comic was publised in 1976. Christin was born in 1938 and is perhaps best known for his work with Jean-Claude Mézières on the science fiction series Valérian, agent spatio-temporel starting in 1967.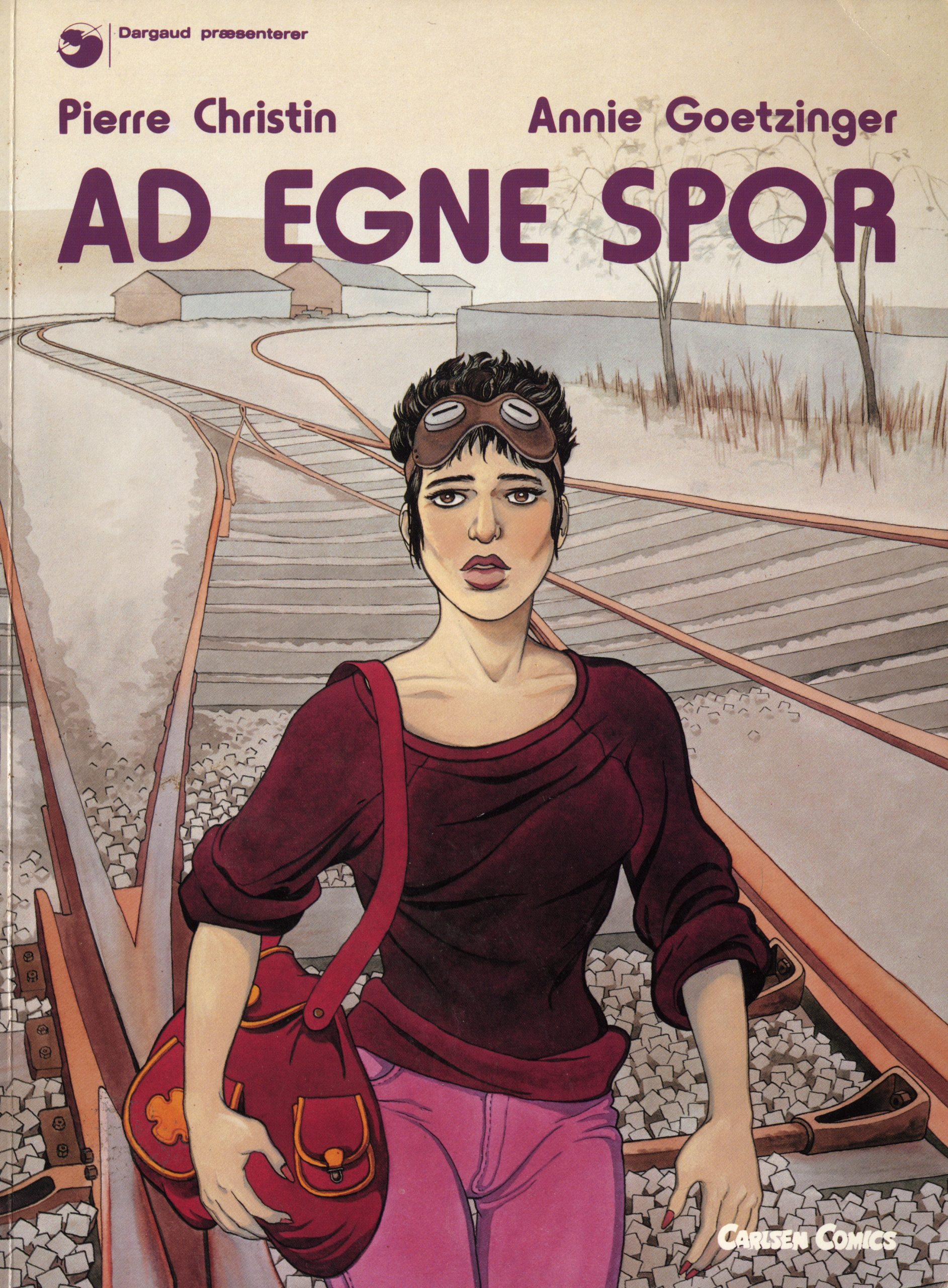 La Voyageuse de Petite Ceinture by Annie Goetzinger & Pierre Christin (1985)
Five years later and Goetzinger's art has changed considerably. It's less stiff, the figures are more assured and the colouring seems more integrated into the art.
Naima wanders around Paris on an abandoned ring railway and daydreams. The tension between "reality" and "daydream" is interesting and affecting: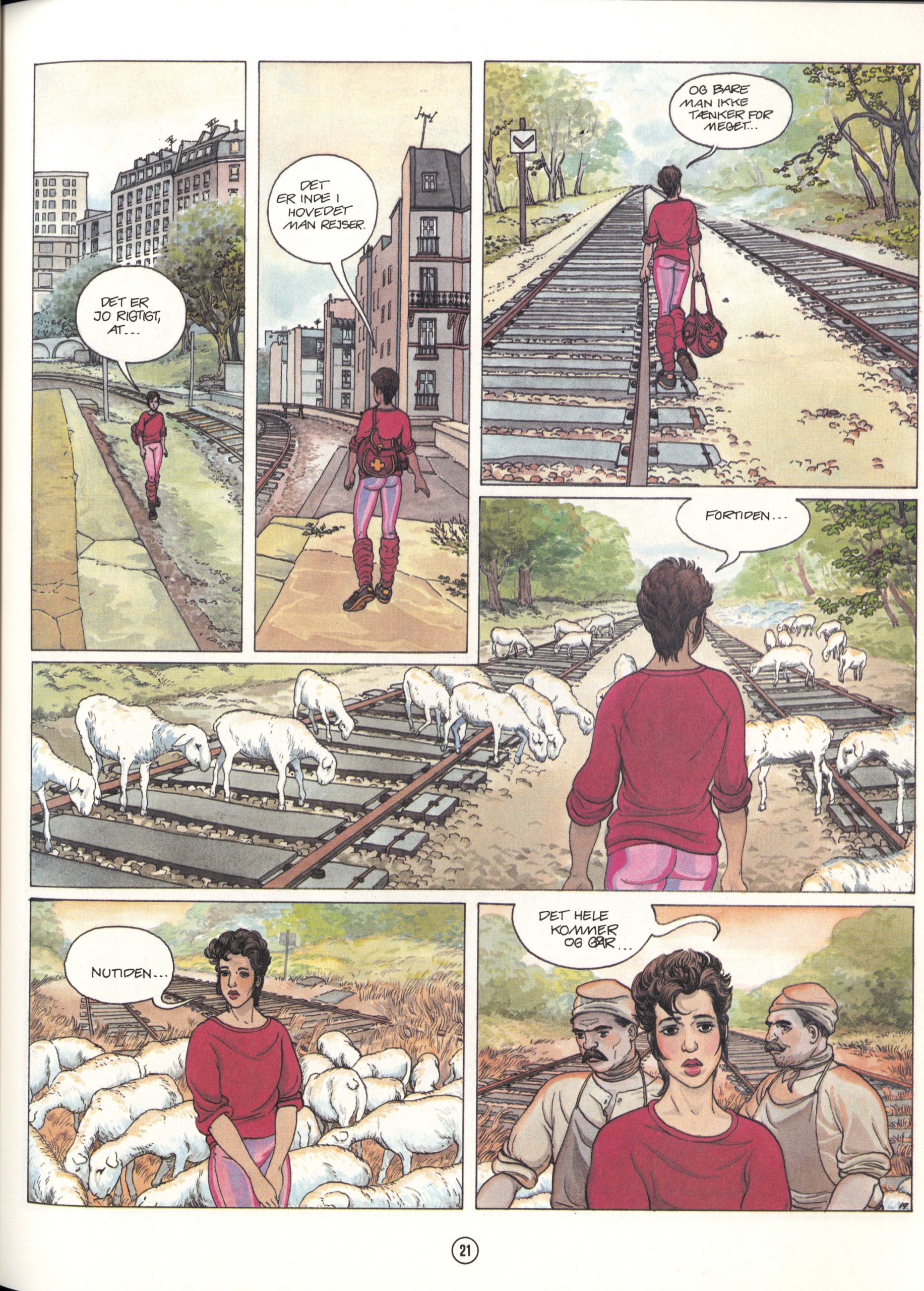 Halfway through the album I started wondering what it was all about. After reaching the end, I'm still not sure. But it's really good.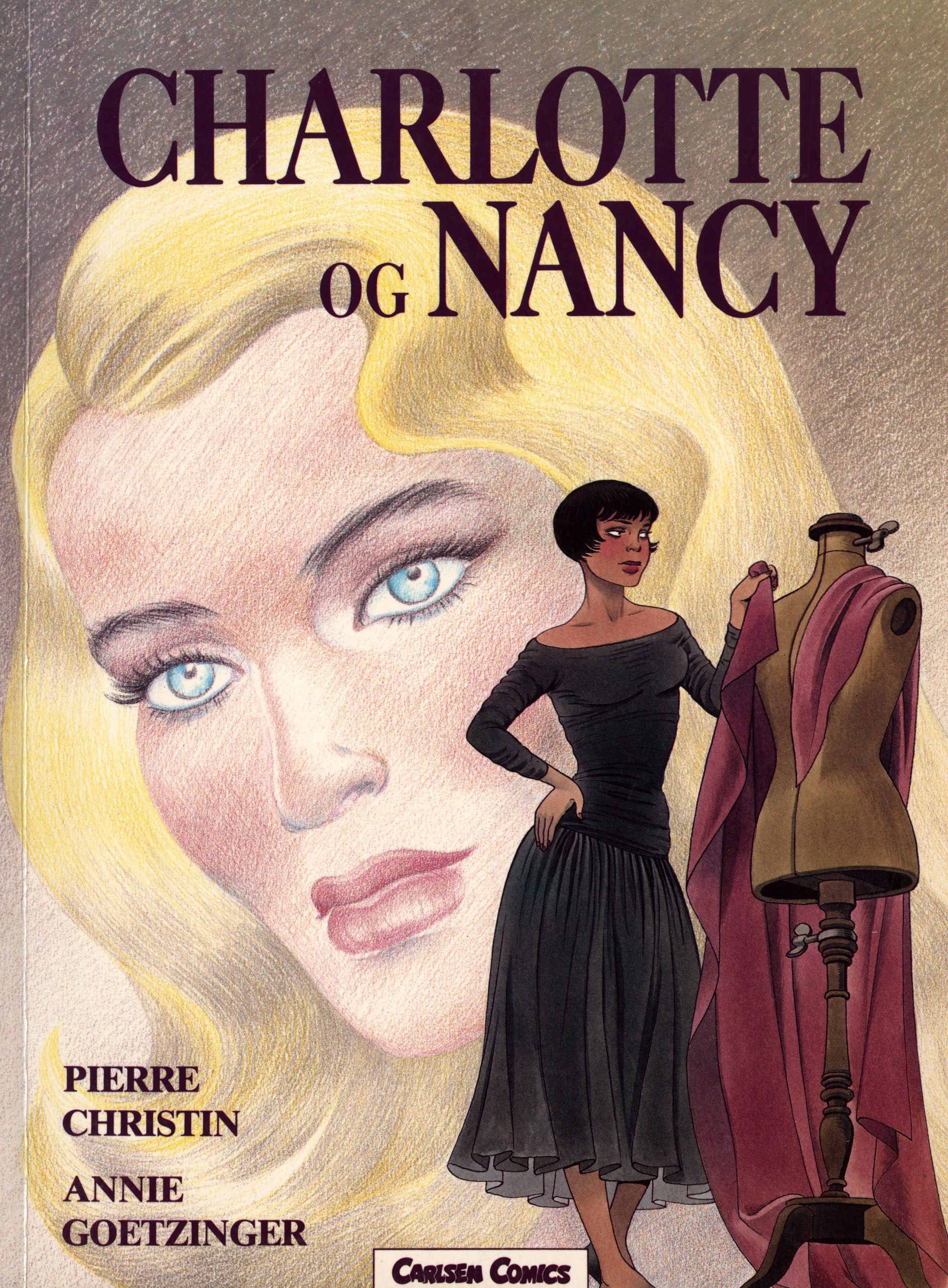 Charlotte et Nancy by Annie Goetzinger & Pierre Christin (1987)
The story of two women working in the fashion industry and ending up with swapped personalities. Or something.
As with Petite Ceinture, it's not easy to say what it's really about. Except fashion, which is Goetzinger's artwork is very well suited for. I'm not sure whether the fashion Charlotte/Nancy dreams up is intentionally funny or is supposed to be, like, fashion, but…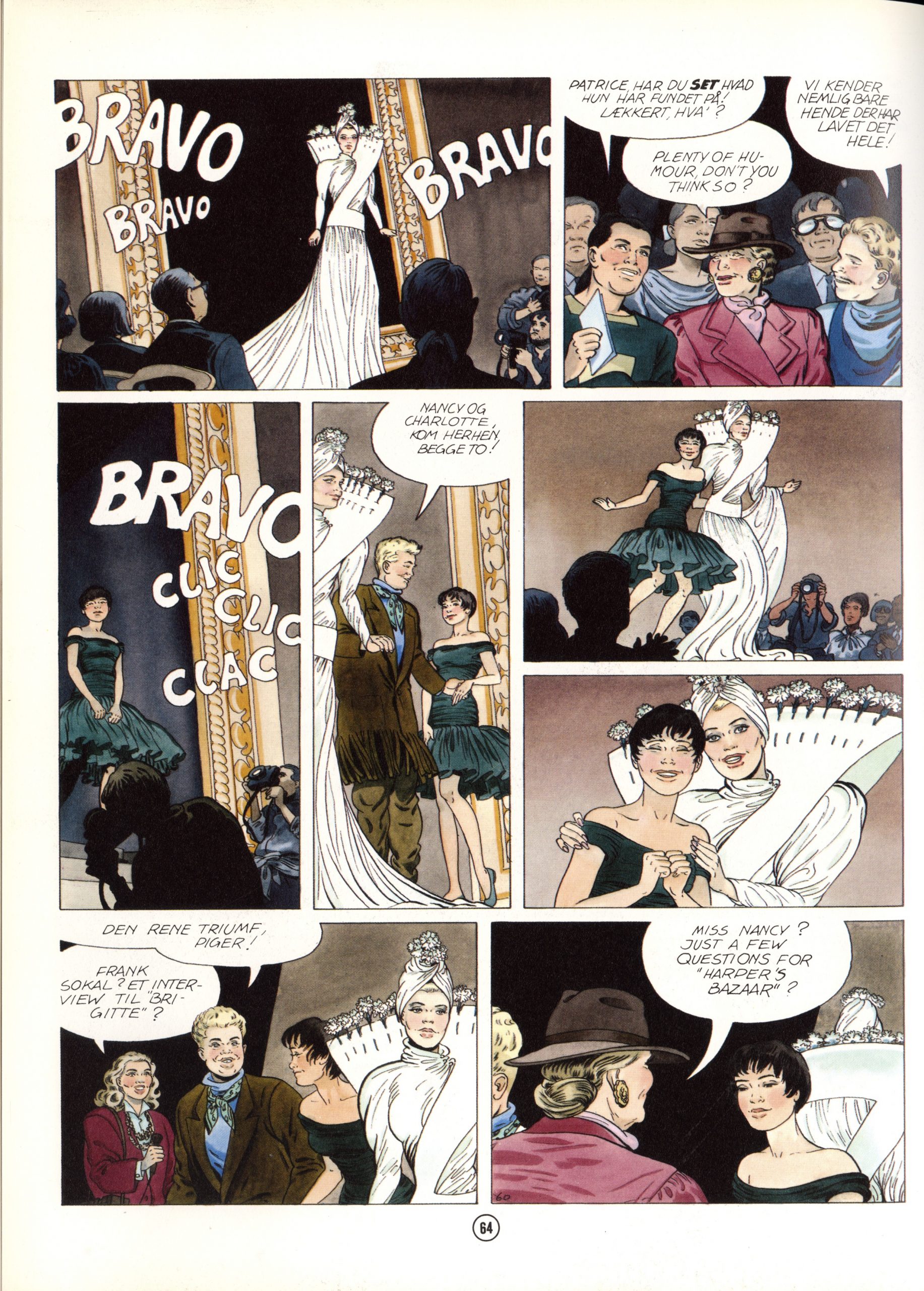 Fashion!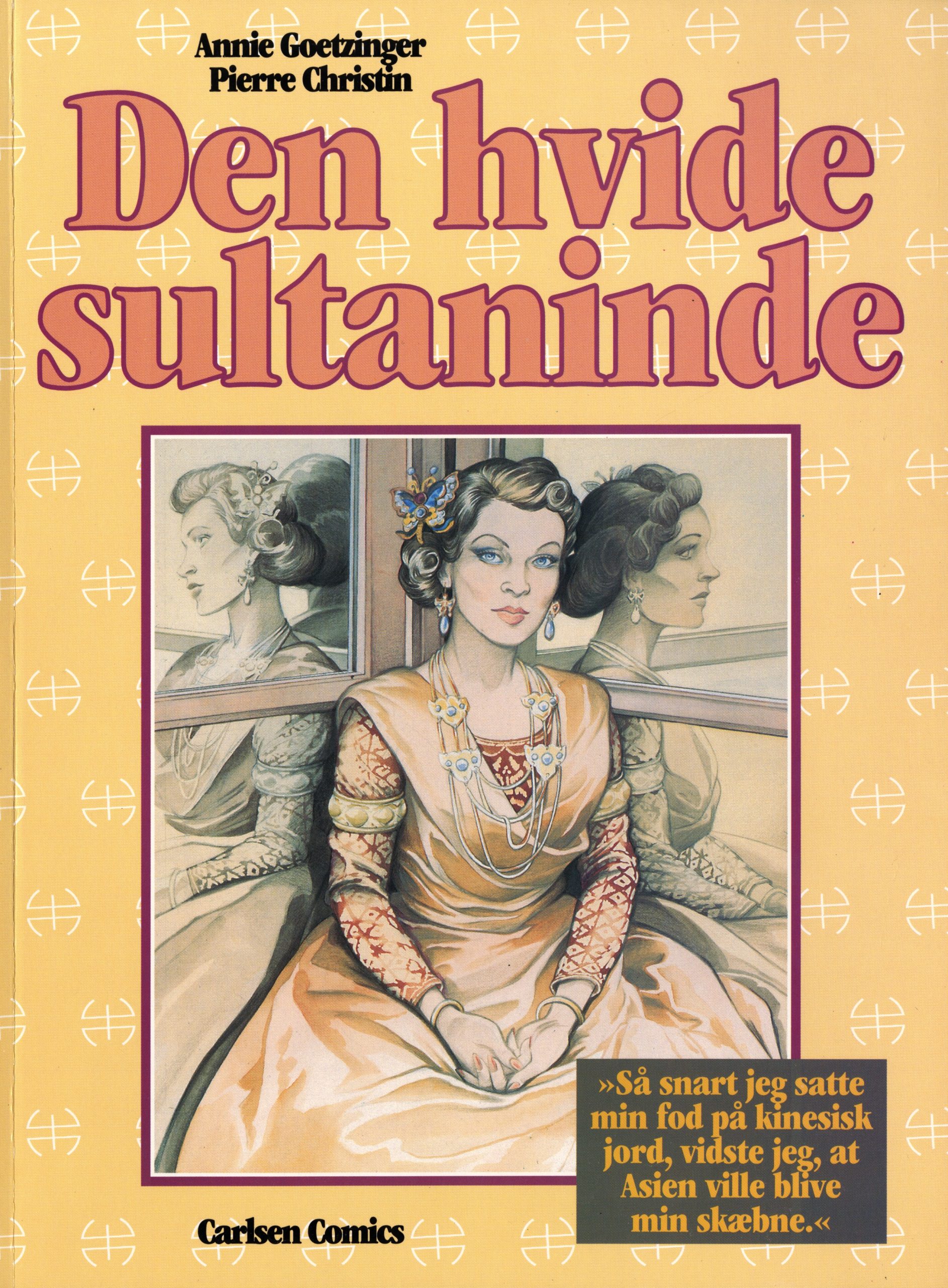 La Sultan Blanche by Annie Goetzinger & Pierre Christin (1996)
A governess is hired by a wealthy British gentleman in Hong Kong. We're shown the sumptuous life of the final days of the British empire throughout Asia.
An old woman is found dead in a flat in London.
This work had the most shocking denouement of any comic I've read in quite a while. It's astounding. It's simply brilliant.
And Goetzinger's art continues to, er, not excatly loosen up, but it's more playful and reassured.
NBM recently released a translation of Goetzinger's latest work, Jeune fille en Dior (I haven't read it yet), but she's otherwise been under-translated in all languages I understand. There's 15 works with Christin, and about 10 other works (with other writers, or written by herself). If any of that work is anywhere near as good as La Sultan Blanche, I hope that somebody'll get translating one of these years.
This post is part of the BD80 series.