I'm still not doing registered multi-prints, because that's like hard and stuff, but there are other ways to do colour.
Like: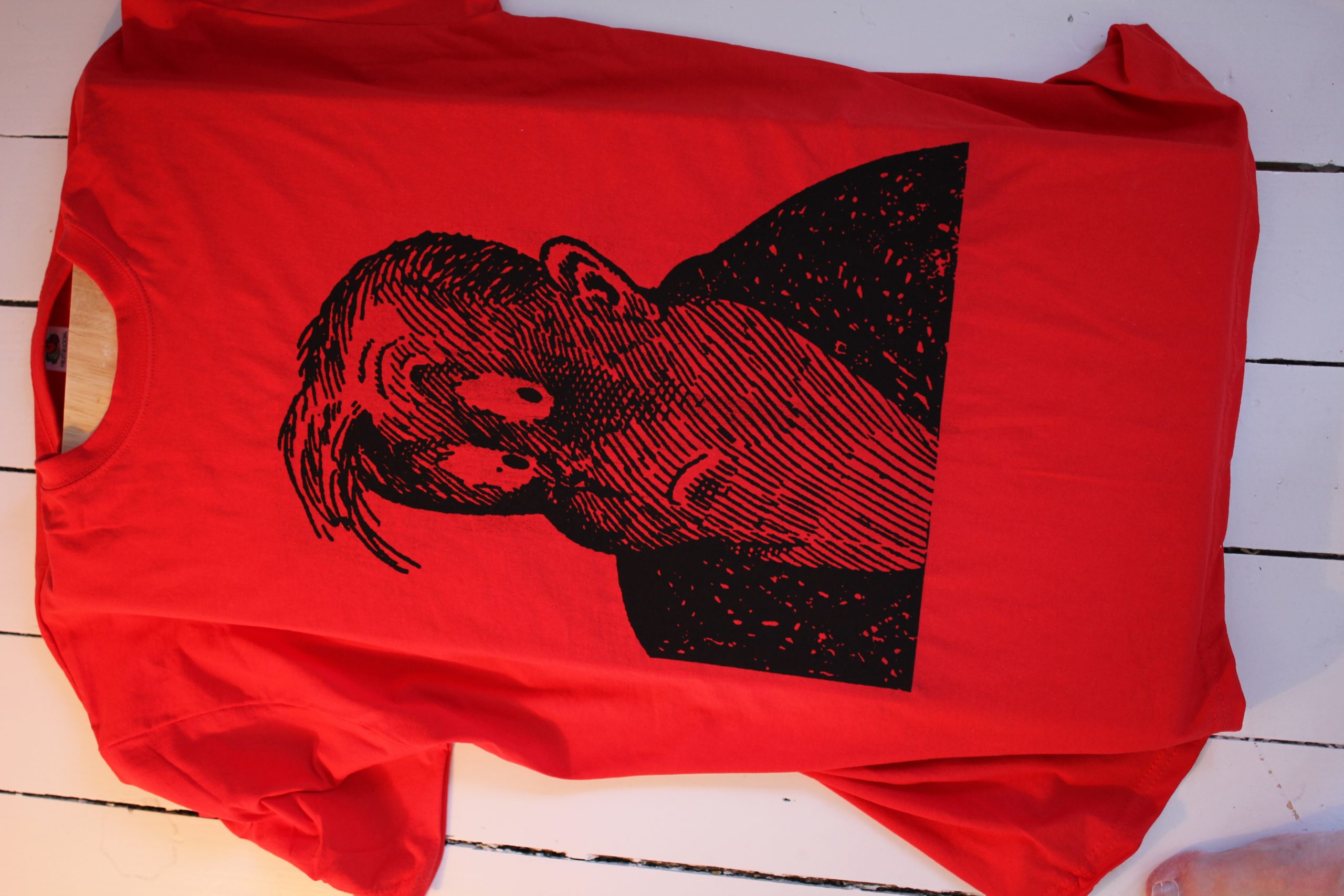 OK, that's cheating.  But how about this?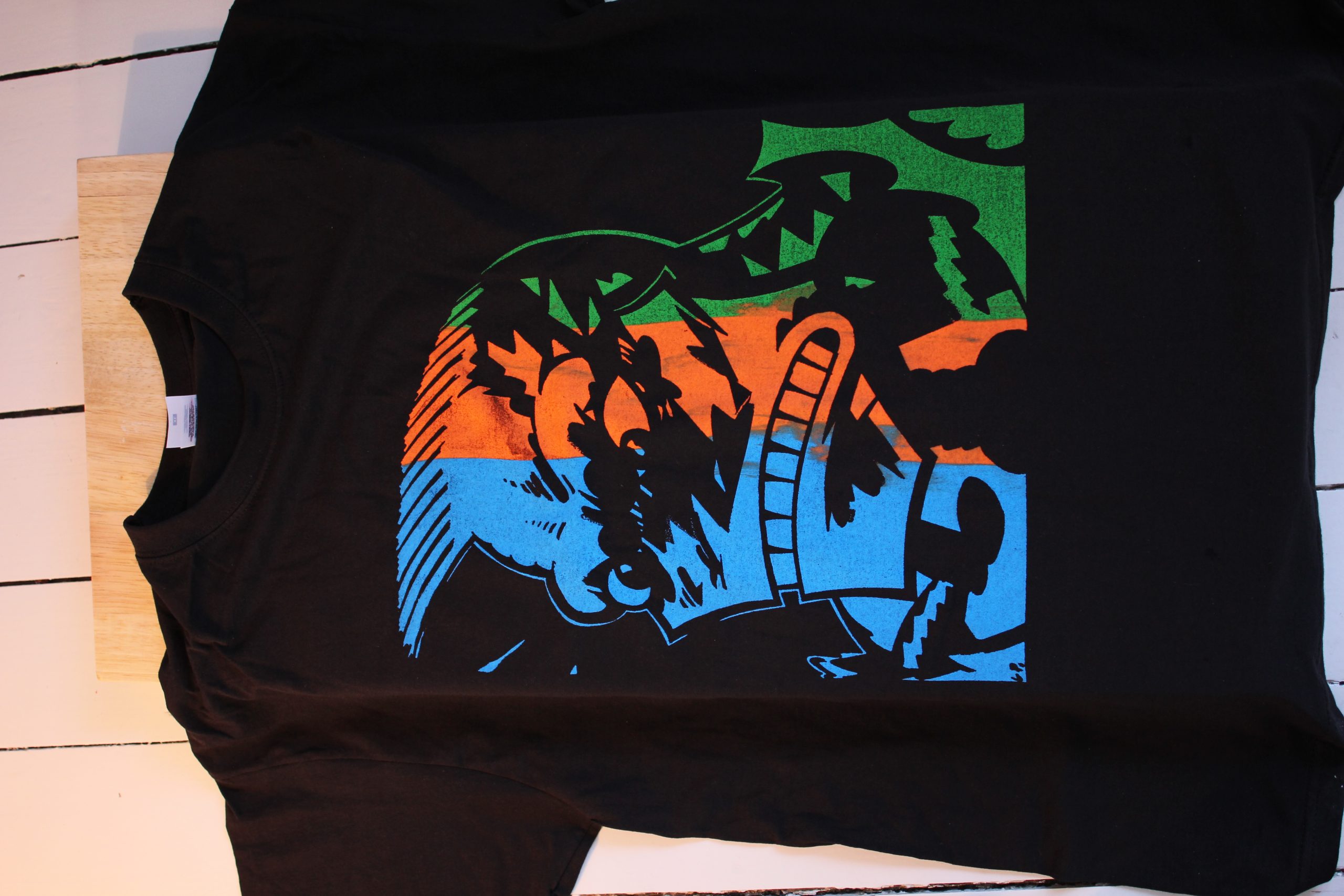 Of course, the problem with just squishing lots of colours down on the screen and squeegeeing is that you can't do two strokes, so the colours get a bit see-through.  But I'll wear it anyway.
Time for some new images, though.  I need to buy more silk tomorrow…