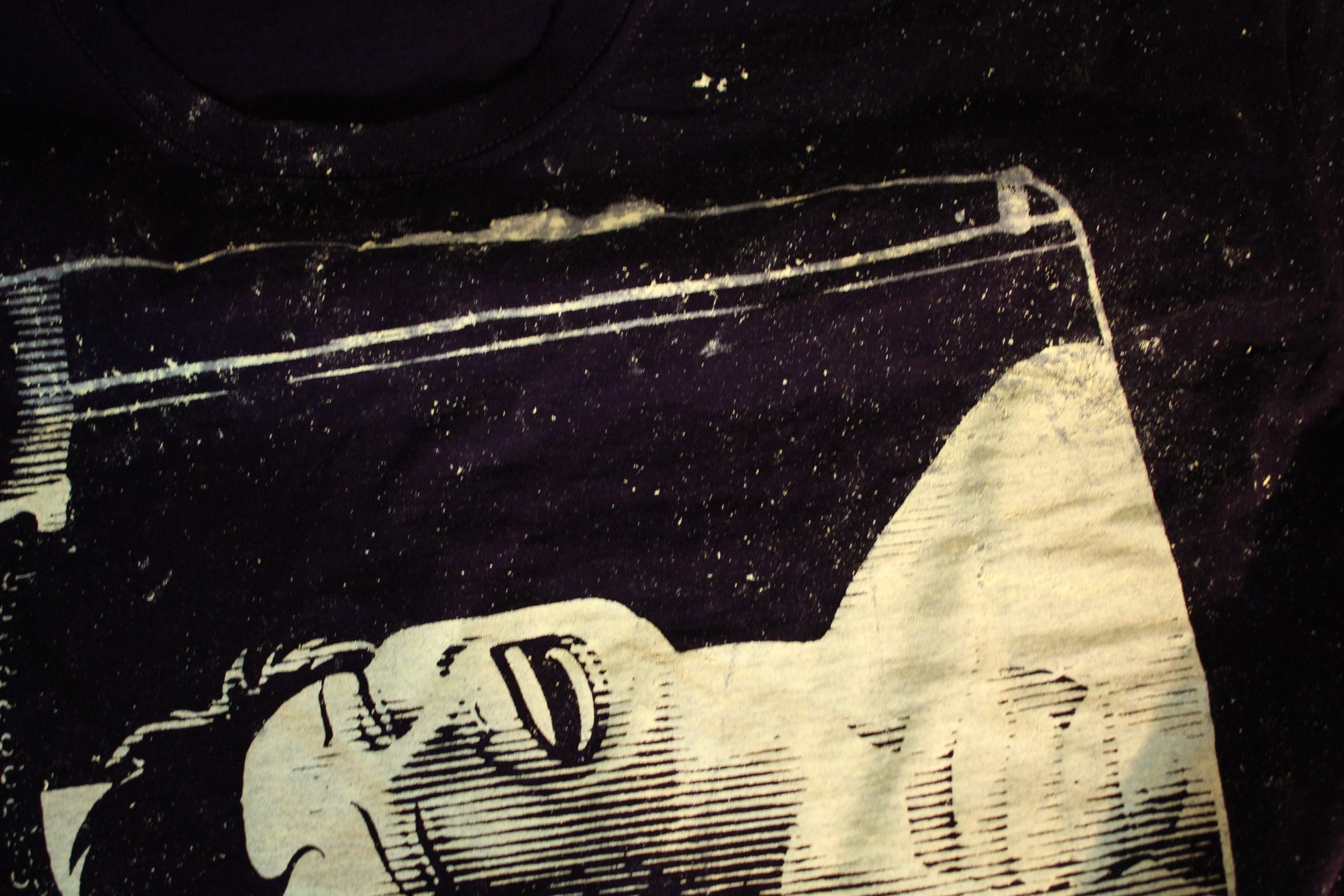 I must be doing something wrong when curing (i.e. heat fixing).  Most of the shirts survive washing just fine, but two of them have dissolved.
Hm…  it was the metallic and the "glow yellow".  Perhaps they need more curing?
Googling a bit more seems to suggest that curing water based inks with an iron is challenging, since you need to get all the moisture out to get the ink to bond with the fabric properly.  Some people recommend using a heat gun.  Hm…  More stuff to buy, I guess.