I couldn't make sense of my problems with screen printing the shirts.  Either too much ink or way too little ink.  So I watched a couple of youtube howtos.
I've been using the wrong type of squeegee!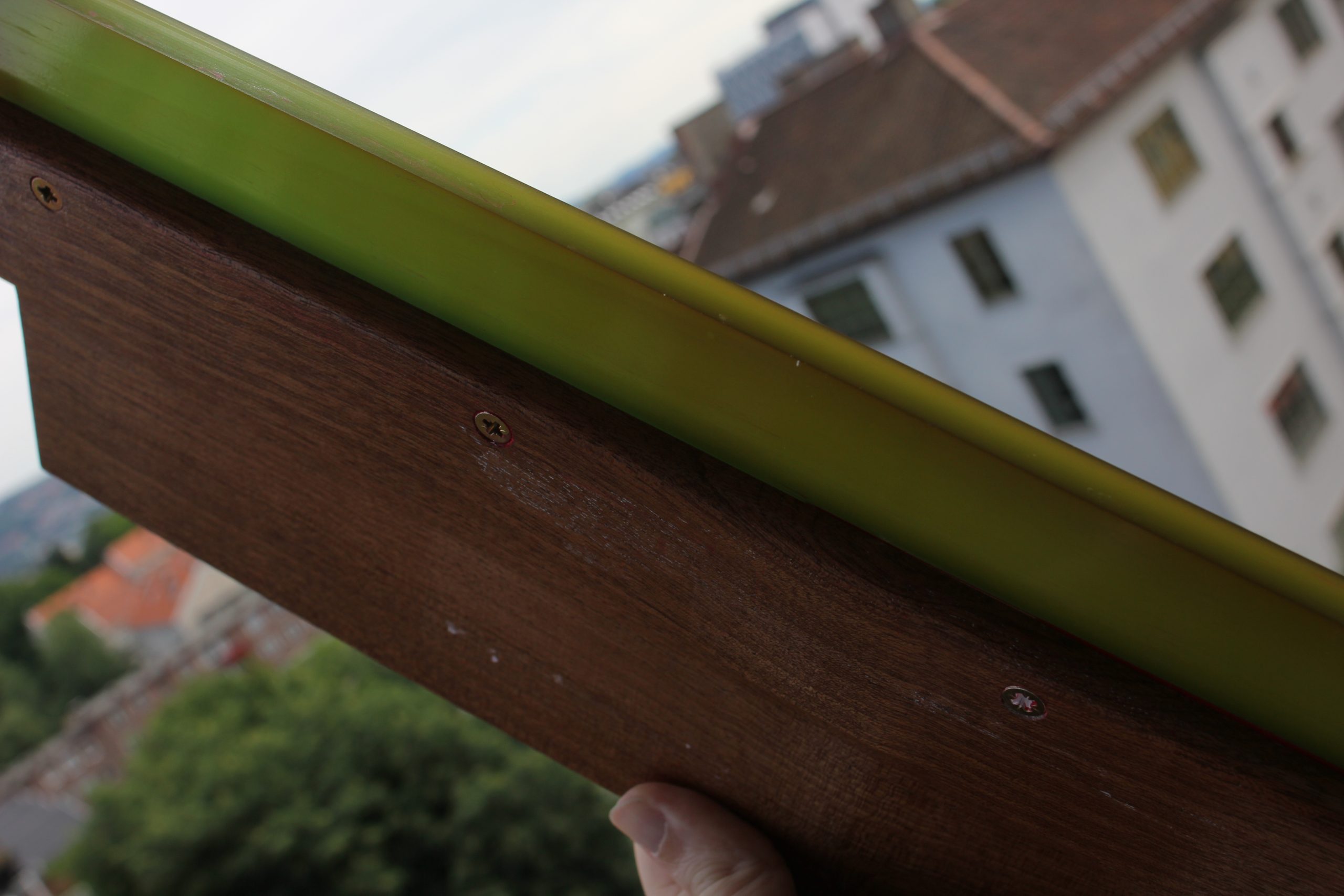 There's one with hard-ish edges for printing onto paper, and there's one with rounded edges for printing onto fabric, and I was sold the wrong kind.  I've now ordered the right kind.
Until that arrives, I can't experiment further with screen printing, so I thought I'd give Inkodye another whirl, just for fun.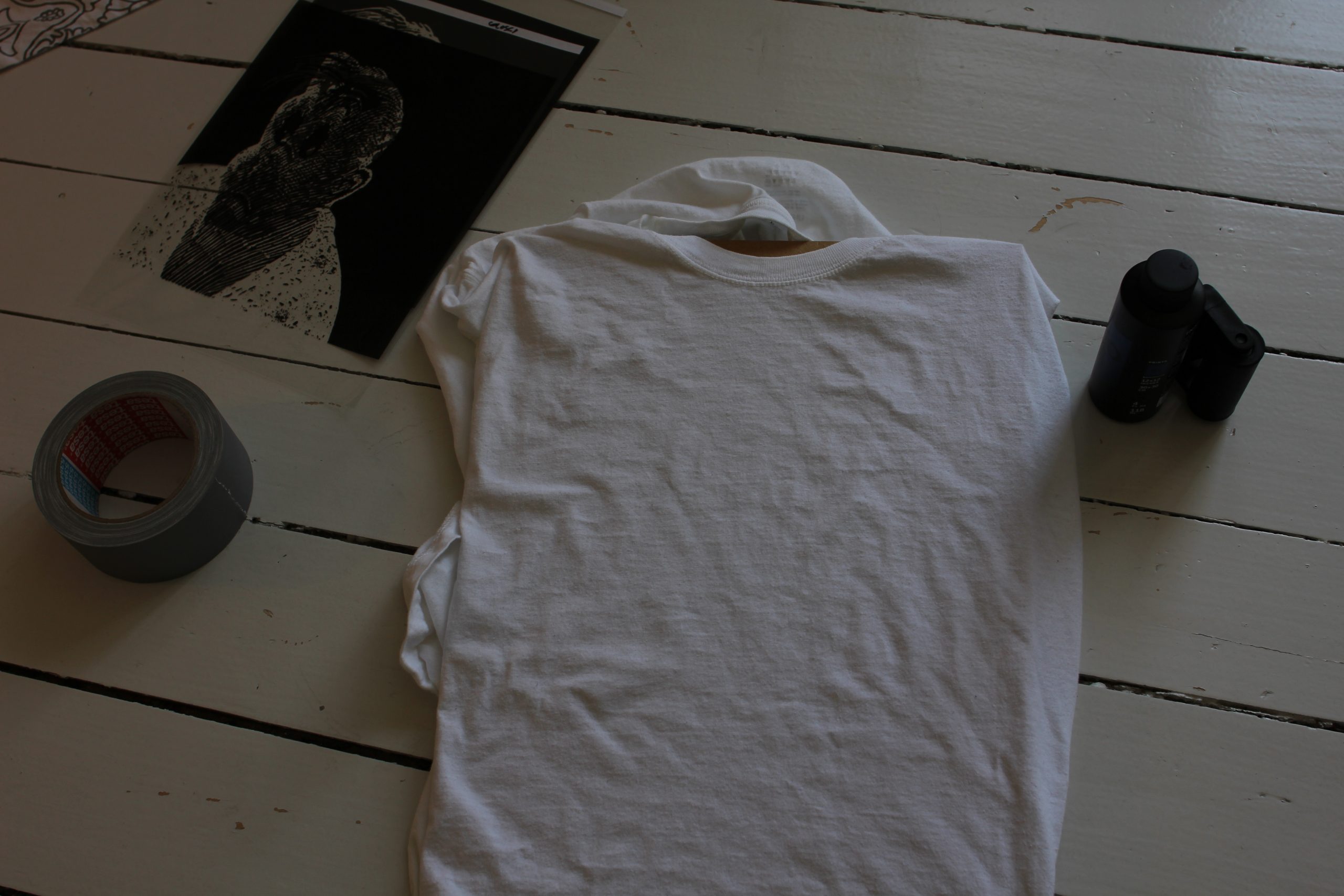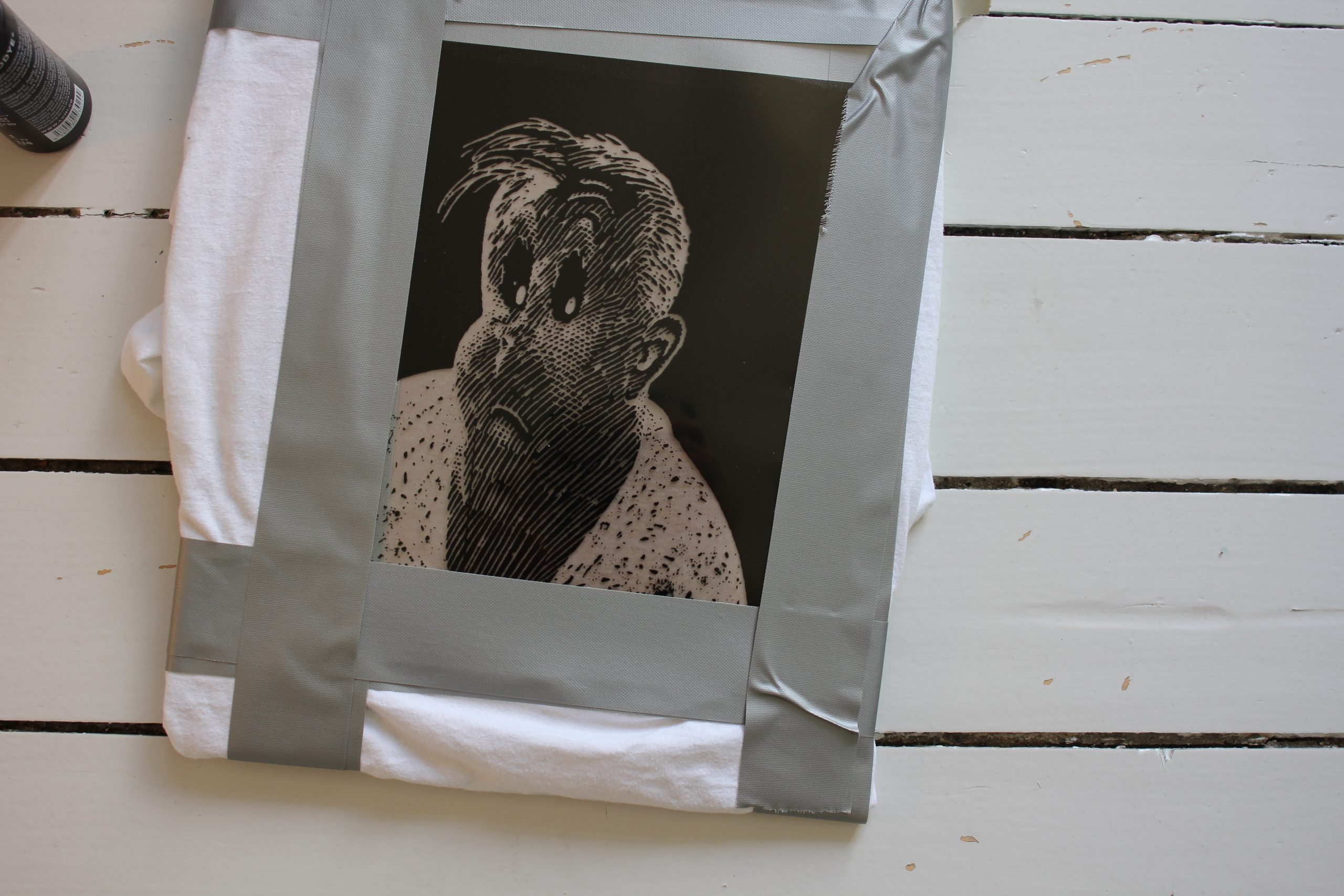 I rolled the dye over the shirt, and gaffaed a transparency to it.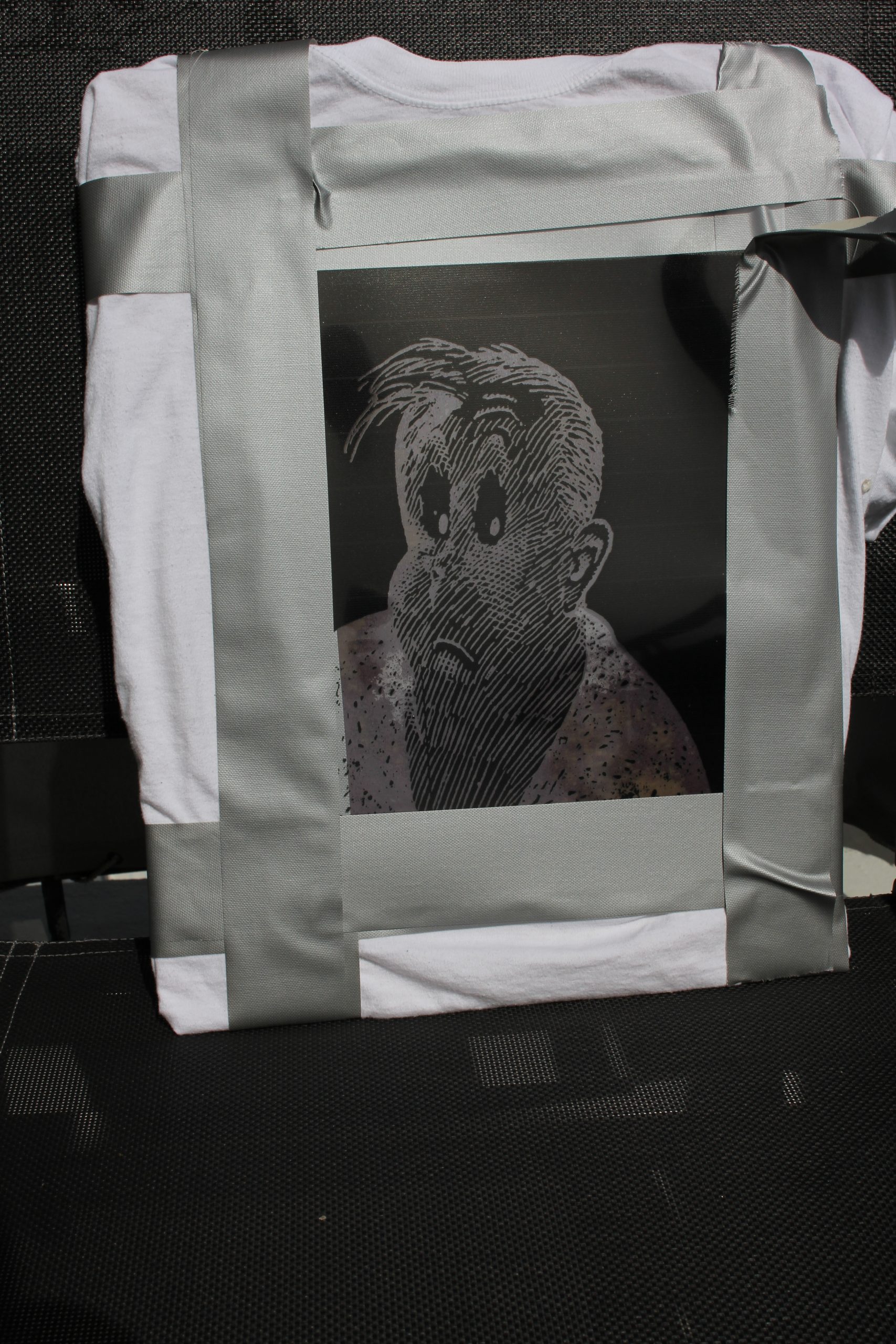 I gaffaed a second on top of the first.  I'm not sure that's necessary, but because the printer prints out kinda gray-ish blacks on transparencies, I thought it might make sense.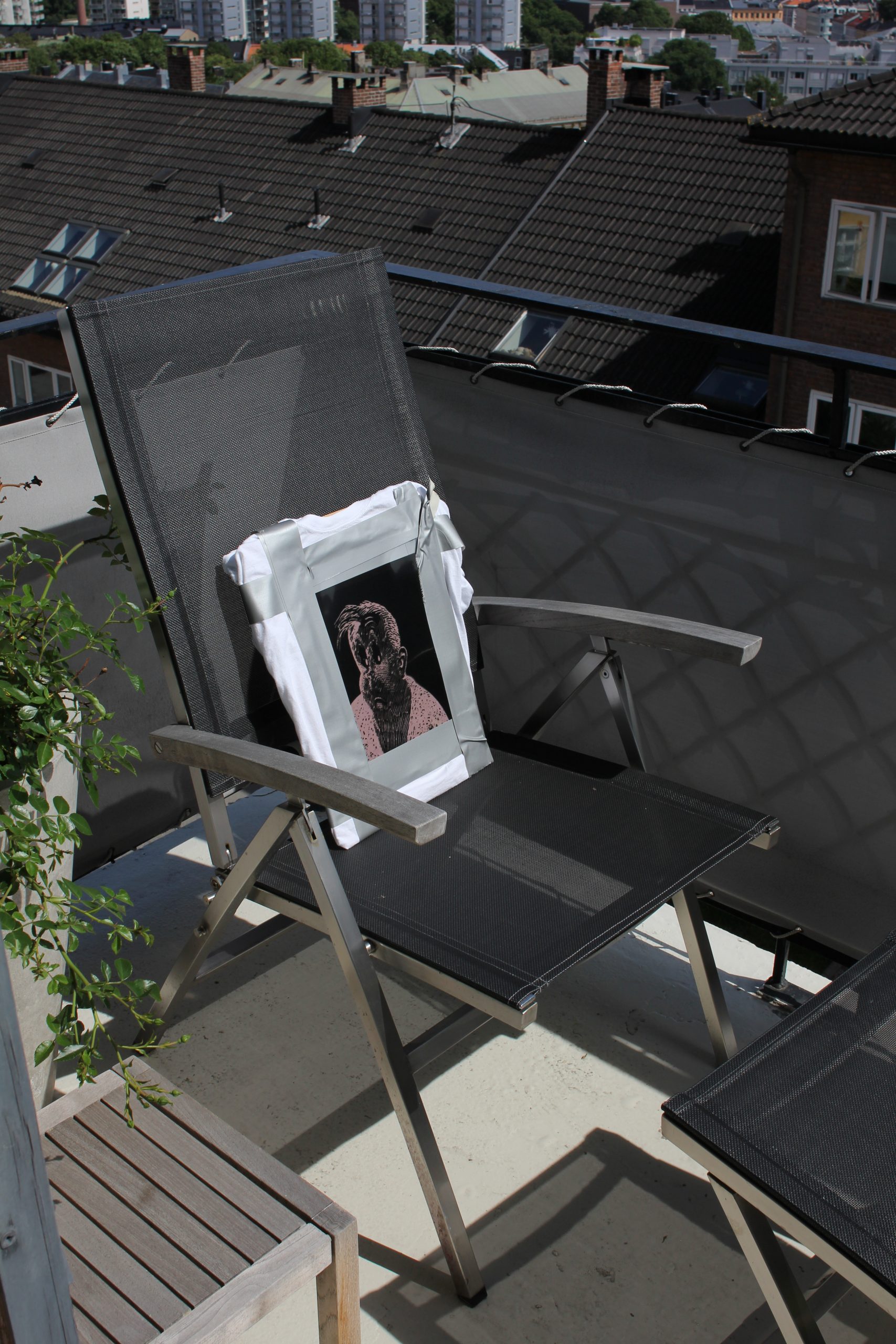 Out on to the balcony for 20 minutes for some sunshine.
OOPS!  The sun went away.  HOW DID THAT HAPPEN!?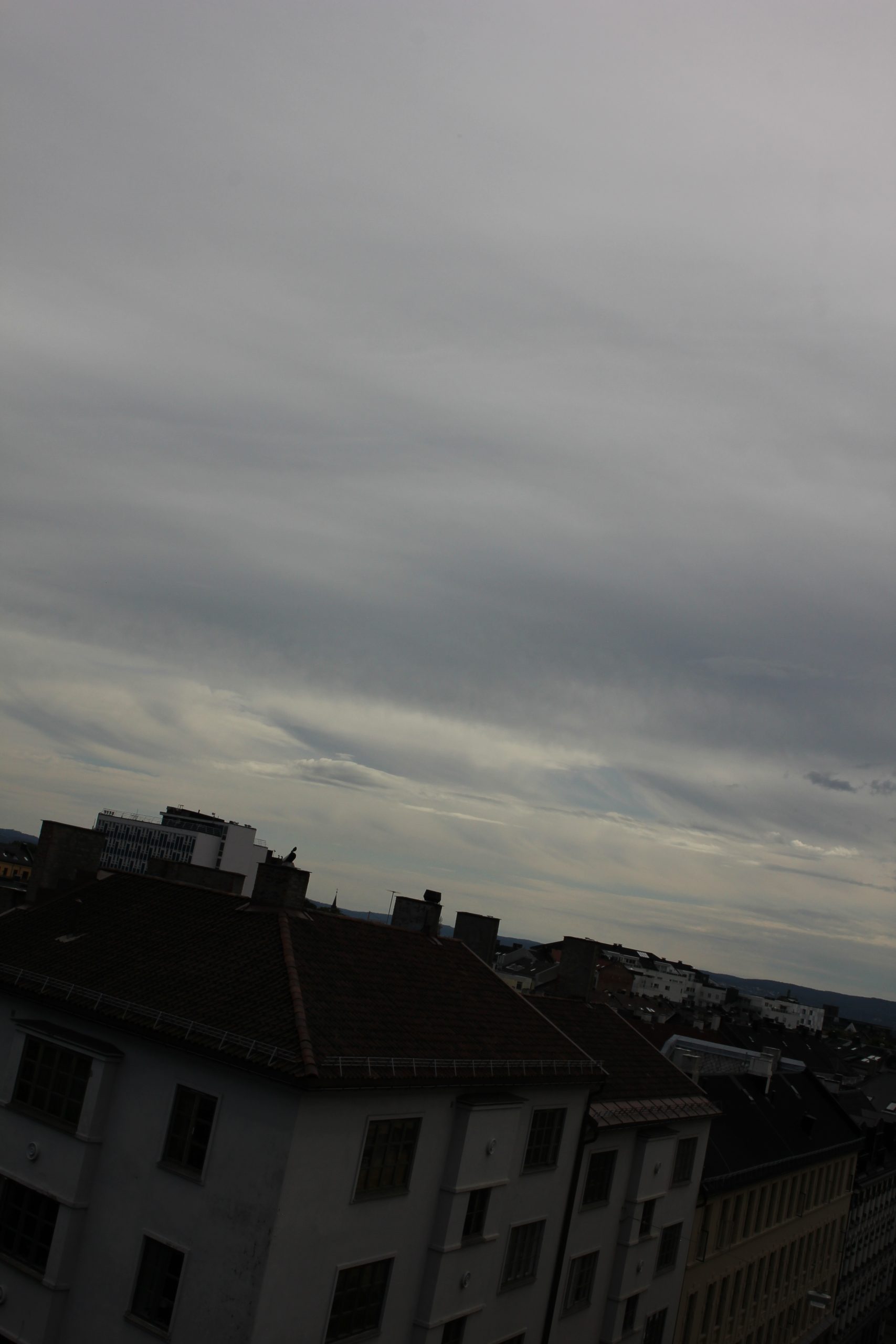 Oh.  I should have looked up.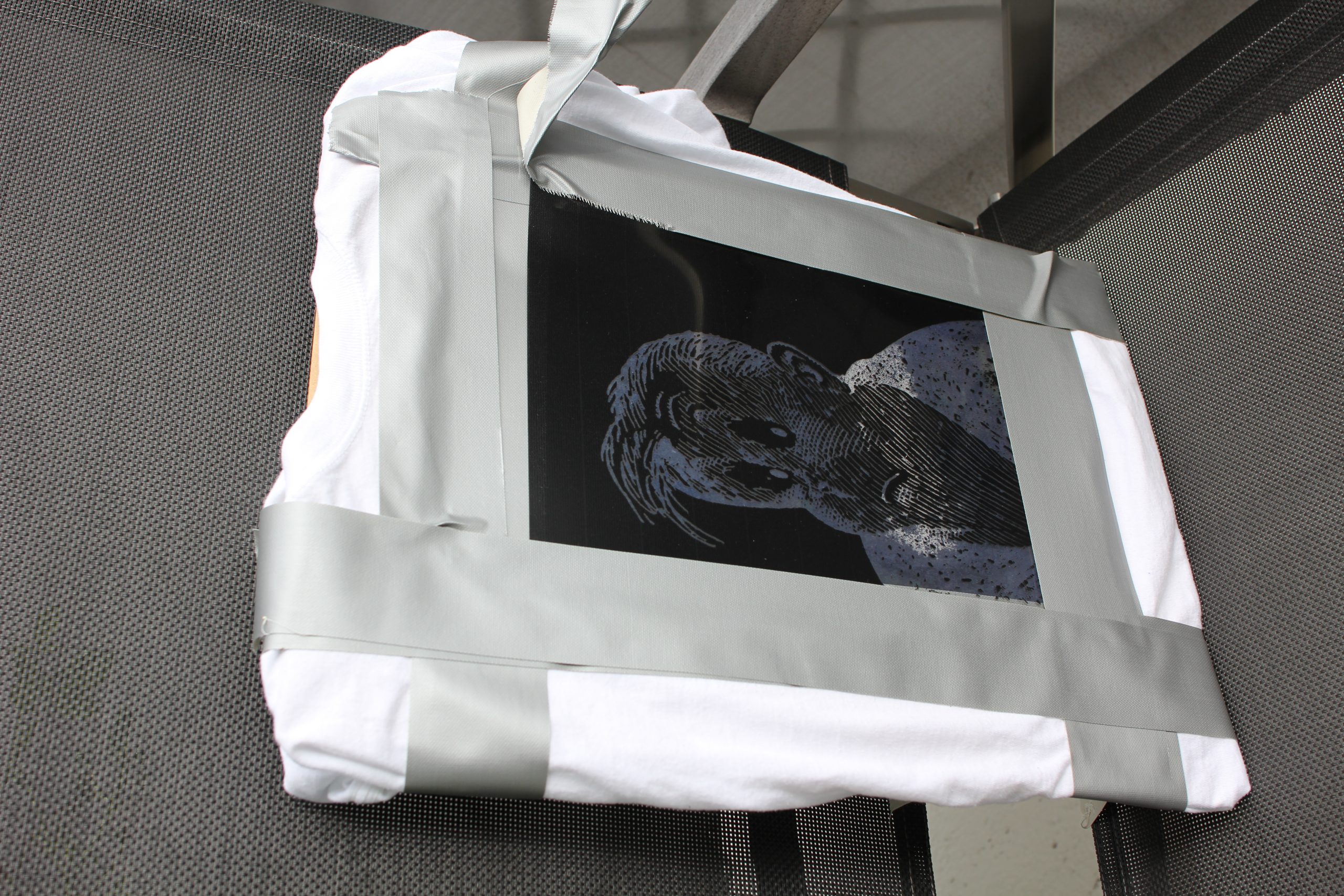 Hm…  but the dye almost looks finished…  Just an area around the shoulders that looks under.  I'll just have to leave it out there until those turn, too.  Which might take an hour unless the cloud cover thins out.
If it starts raining it's a wash.
Tee hee.
Uhm…   the whiteness around the shoulders turned out to be condensation and not too little expo…  expo…  sun. I think I've over-exposed the ink: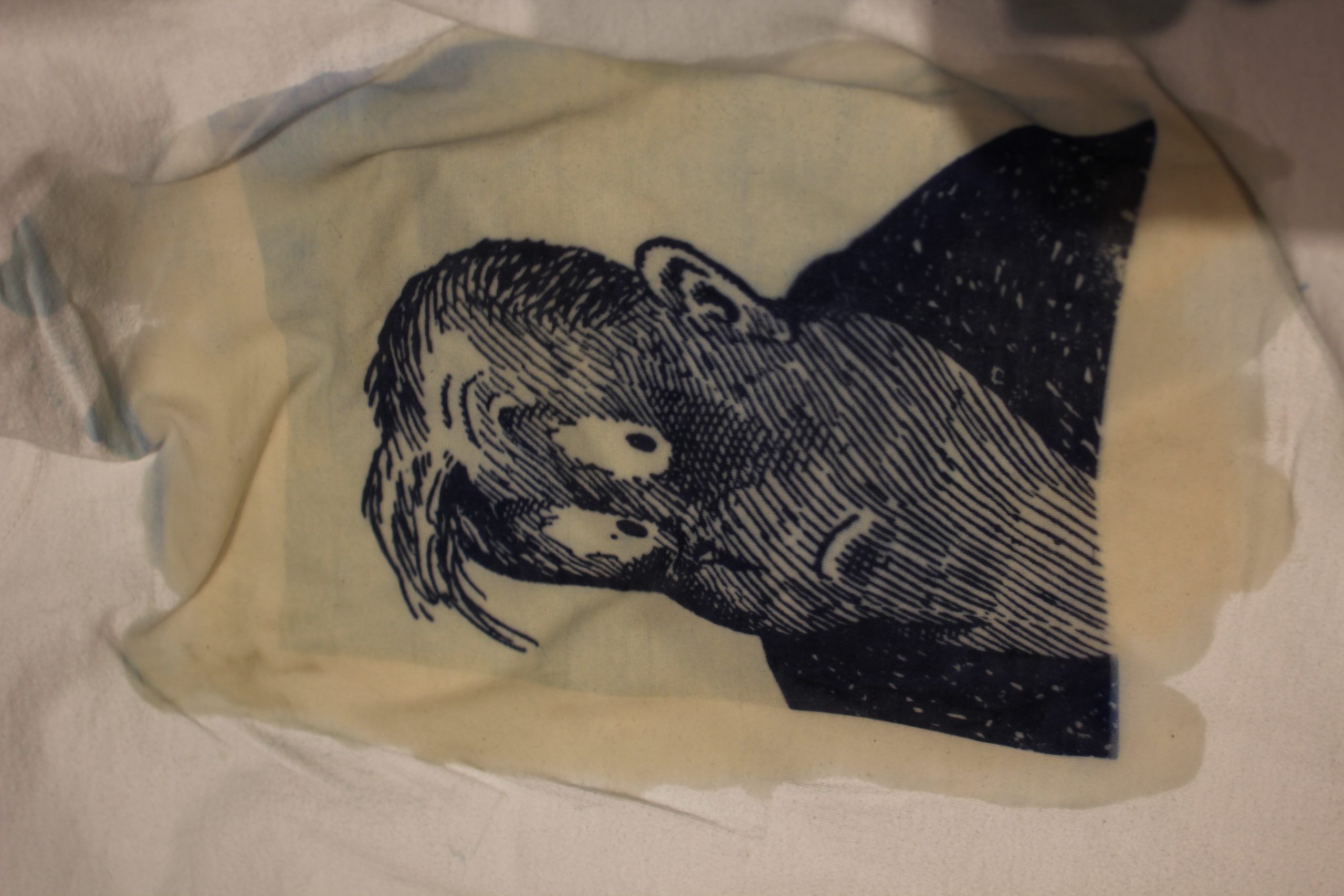 Or the transparency is bad.  Or both.  Well, into the wash and see what comes out…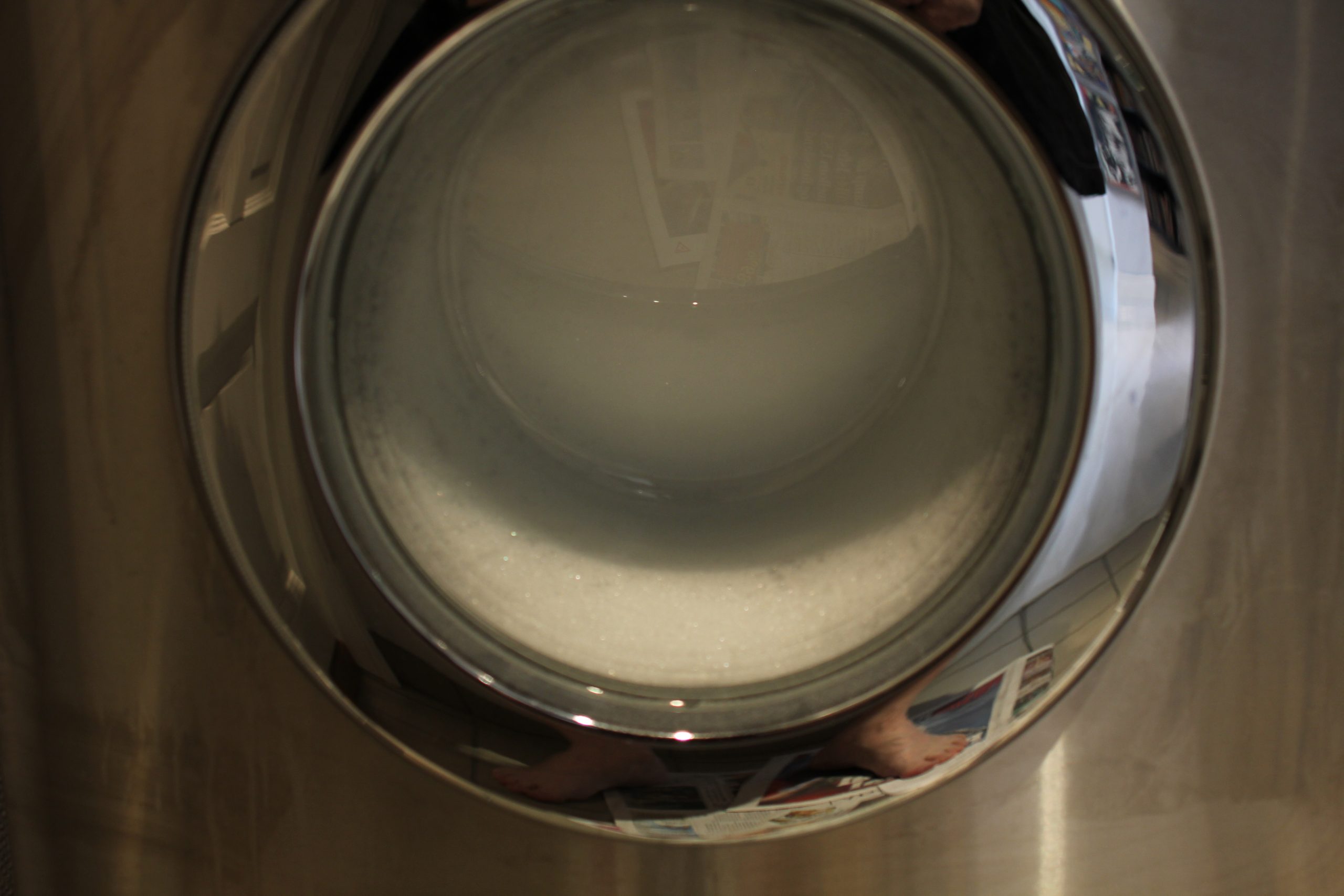 That's a very foamy detergent the Inkodye came with…  Or perhaps I used too much.  Anyway: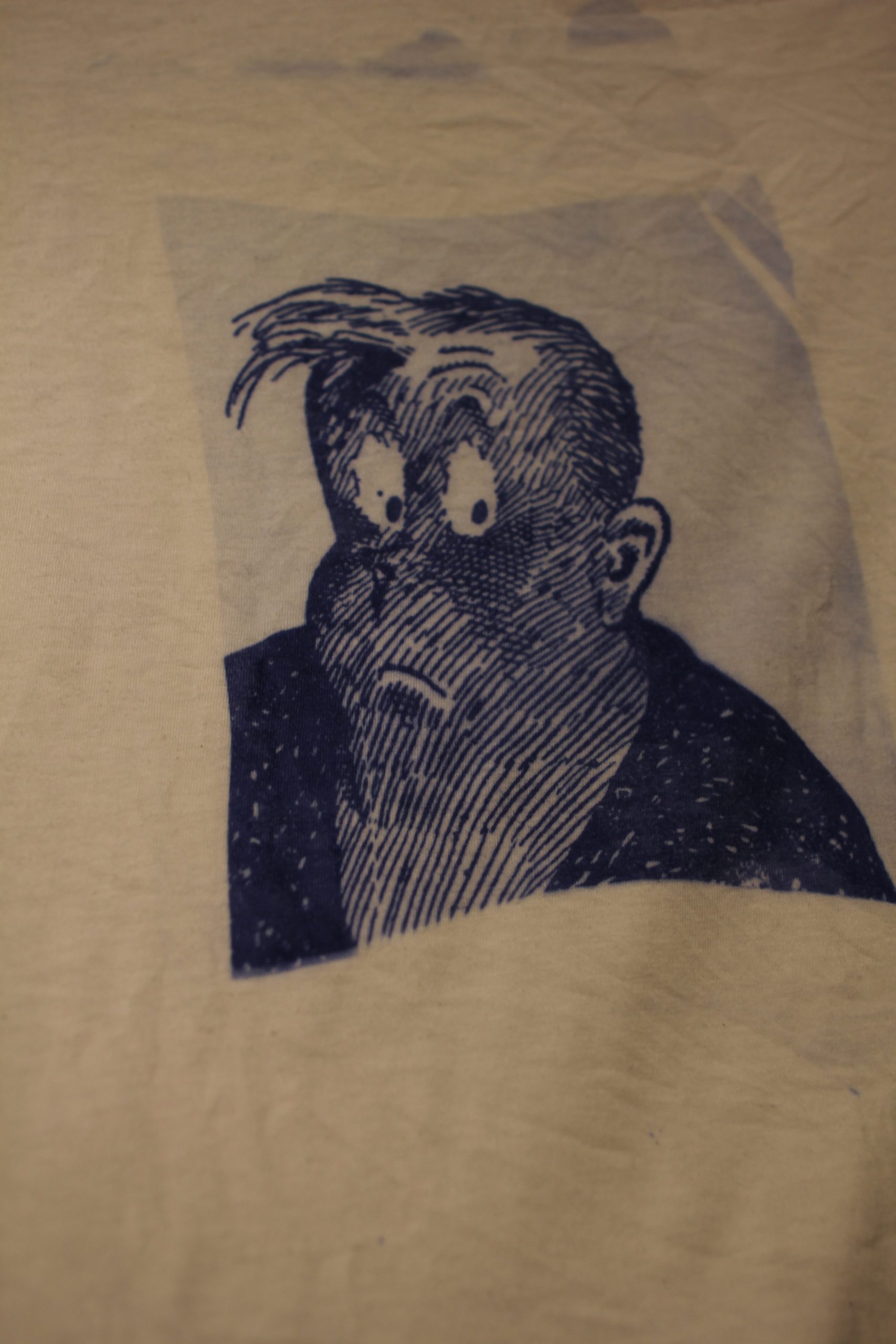 Way over-exposed, and it appears that the gaffa lets light though?  Hm.  Well, the next one should be perfect, right?