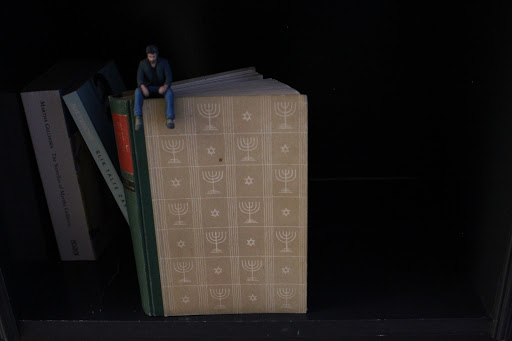 I got this book in 1995.  It's another of my grandfather's books.
It's about Israel, and was written in Denmark in 1950, so it's written while things were still going on in Israel.  On the other hand, when weren't they?
Poul Borchsenius doesn't make much of an effort to tell a balanced tale, but he retells the history of the young state in an easy-to-read manner.  Calling the book a zionist propaganda effort is probably not entirely fair, but probably not entirely inaccurate, too.
And there's fun illustrations, too: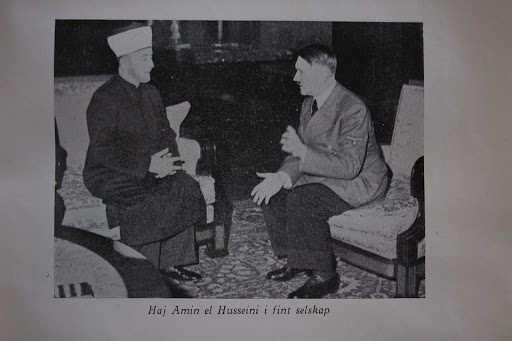 "Haj Amin el Husseini in good company"
That's more snarky than the text is in general.  It's a very enthusiastic text.  With a not entirely reliable narrator.
I have to admit I started skipping around in the book after a while.  Not my primary area of interest, really.
Rating: Zioniffic