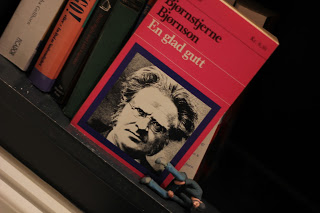 I haven't read many of the Norwegian classics.  I'm pretty sure I've never read anything by Bjørnstjerne Bjørnson (his name translates to Bear Star Bear Son — like wow) before.
This book, called perhaps "A Jolly Lad", is a slender volume on young love across the class barriers, as well as a society getting progressively more modern.  It's quite funny and touching.
And since it's from 1860, it has some interesting swear words,like "hvalpung",  which can only mean "whale's scrotum". 
I think.
The illustrations are kinda eh, though: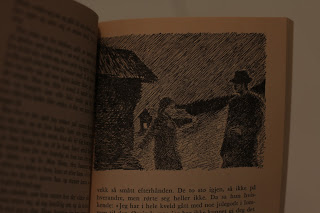 Rating: Peasantific!