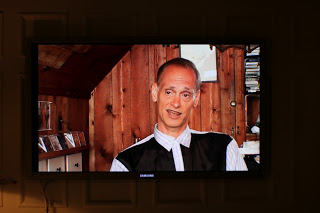 I'm watching the entire John Waters oeuvre. Well, the bits that are available on DVD.
I've reached his last movie, "A Dirty Shame", from 2004.
The picture is from the point in the DVD "making-of" documentary where Waters says the following:
"It stars Johnny Knoxville, it's about sex addicts. It's not explicit and it's a comedy,  Maybe an NC-17 rating will not hurt this.  But I don't know, we'll see."
2004 is eight years ago.  Boo.