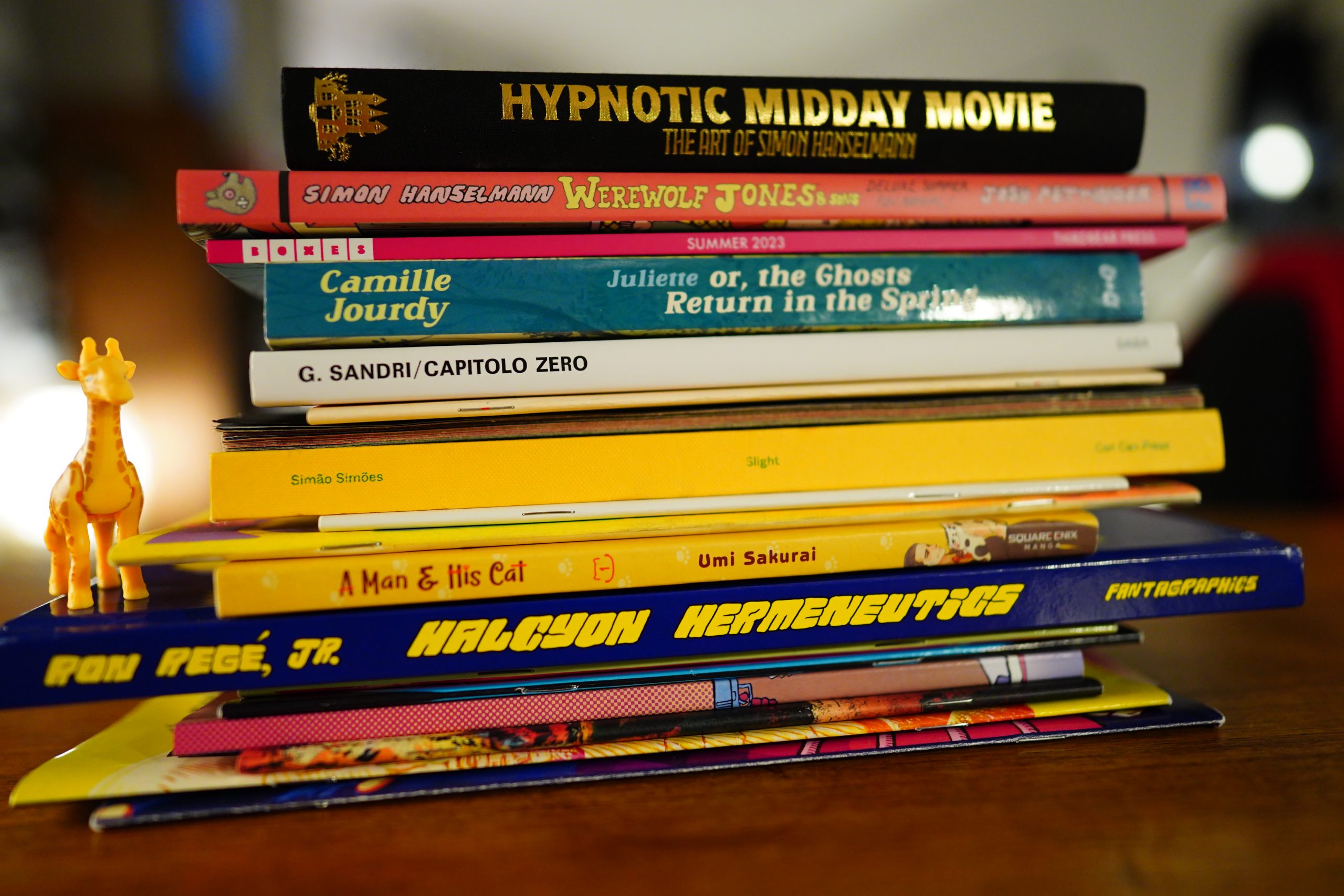 I'm back from New York with a whole bag full of comics, so I guess I should start reading. And my sleeping is all messed up now again, so I'll be reading until dawn or something? Probably.
The first shop I visited was Forbidden Planet, which I hadn't really planned — I just happened to walk past it, and dropped in. I've probably been there before over the decades, but I have no recollection of doing so, and I didn't think I'd find anything there (as it's a super-hero focused store), but there was a nice shelf of small press stuff, and I ended up buying a little stack… so let's start with those.
And as it's nighttime, let's go with Bowie for music. And… the remastered versions, just because.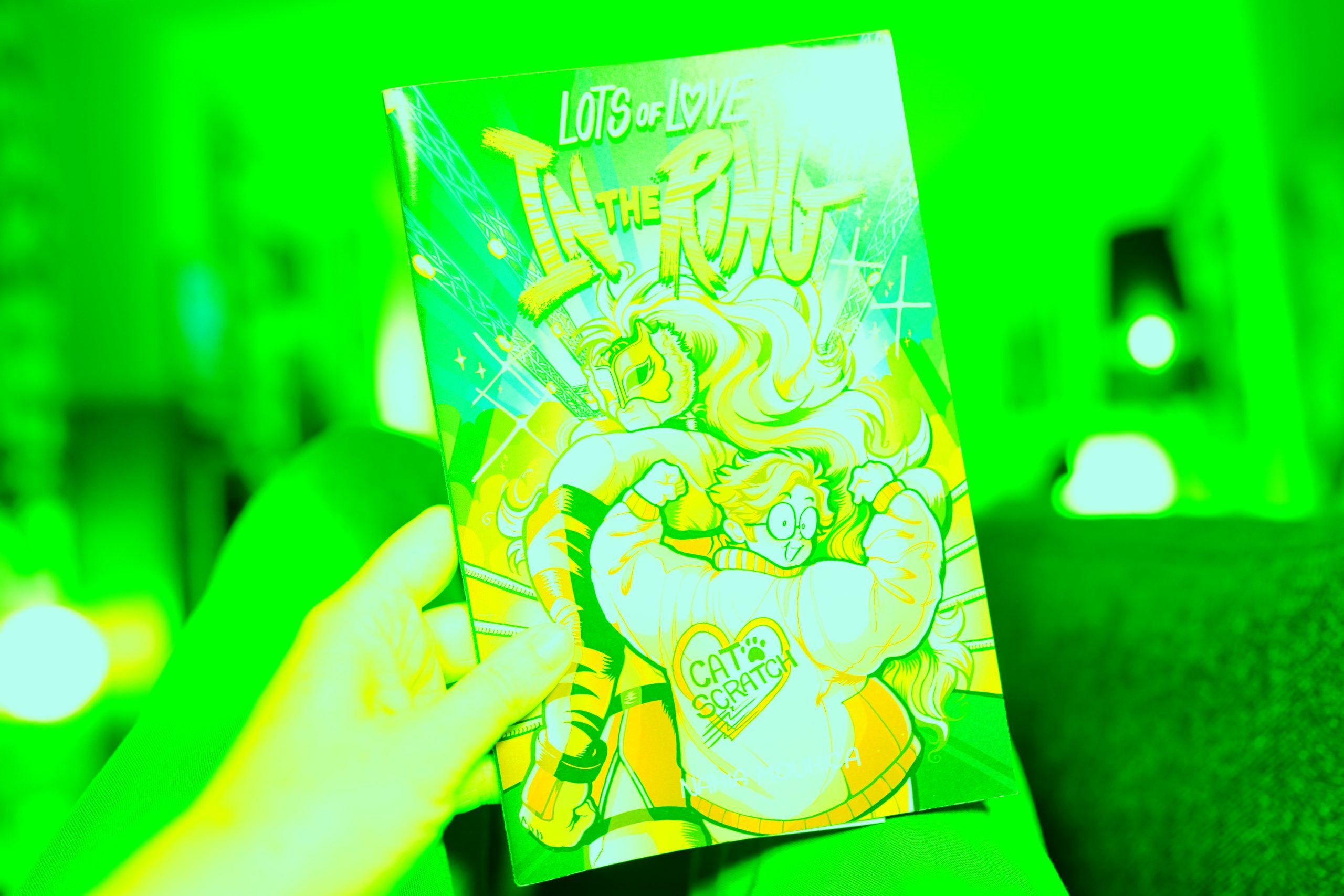 Oh, er, I don't think the white balance went right on that one… how do I operate this camera again… it's been weeks…
| | |
| --- | --- |
| David Bowie: Five Years (1): Space Oddity | |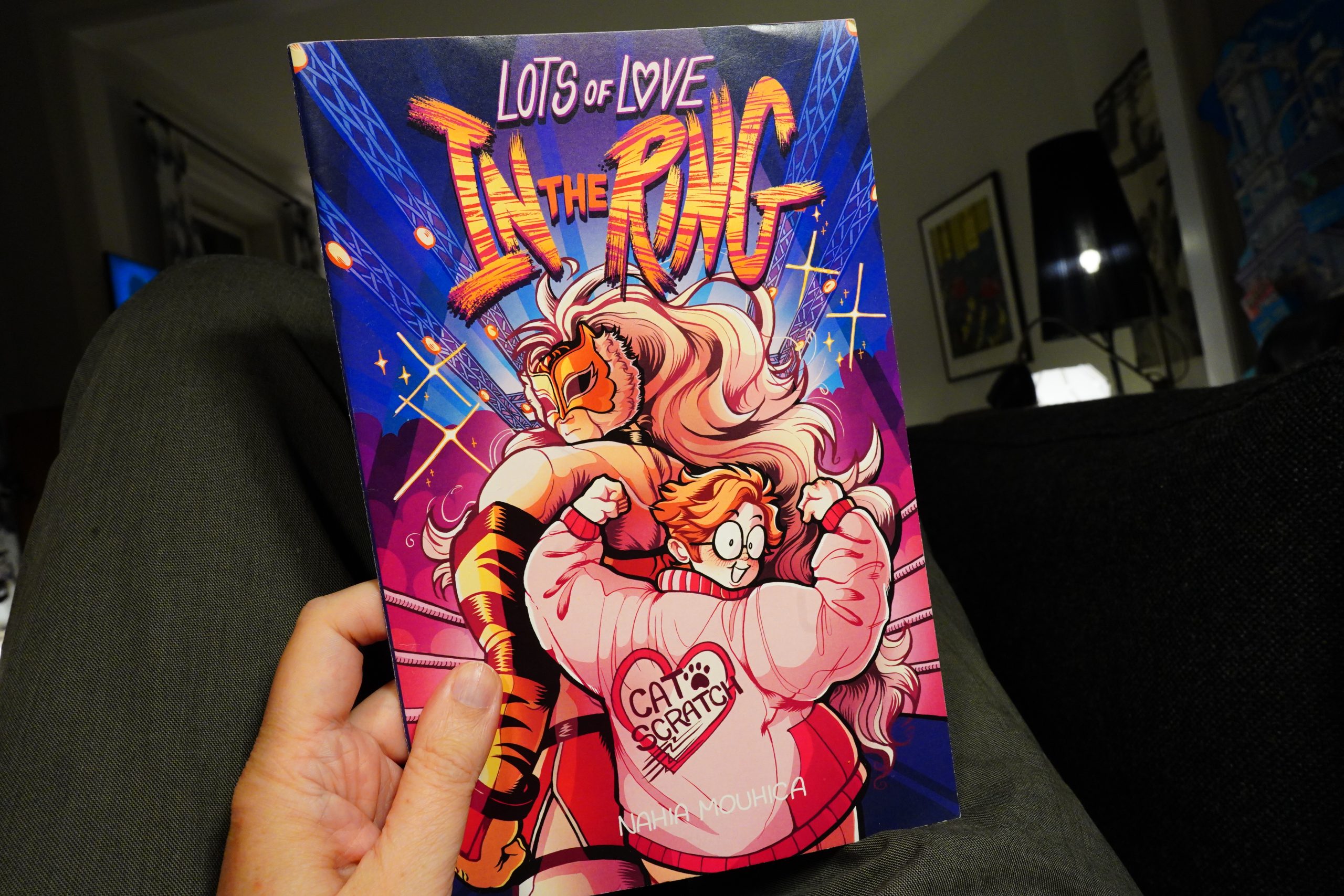 23:17: Lots of Love in the Ring by Nahia Mouchica (SVA BFA Comics)
That's better.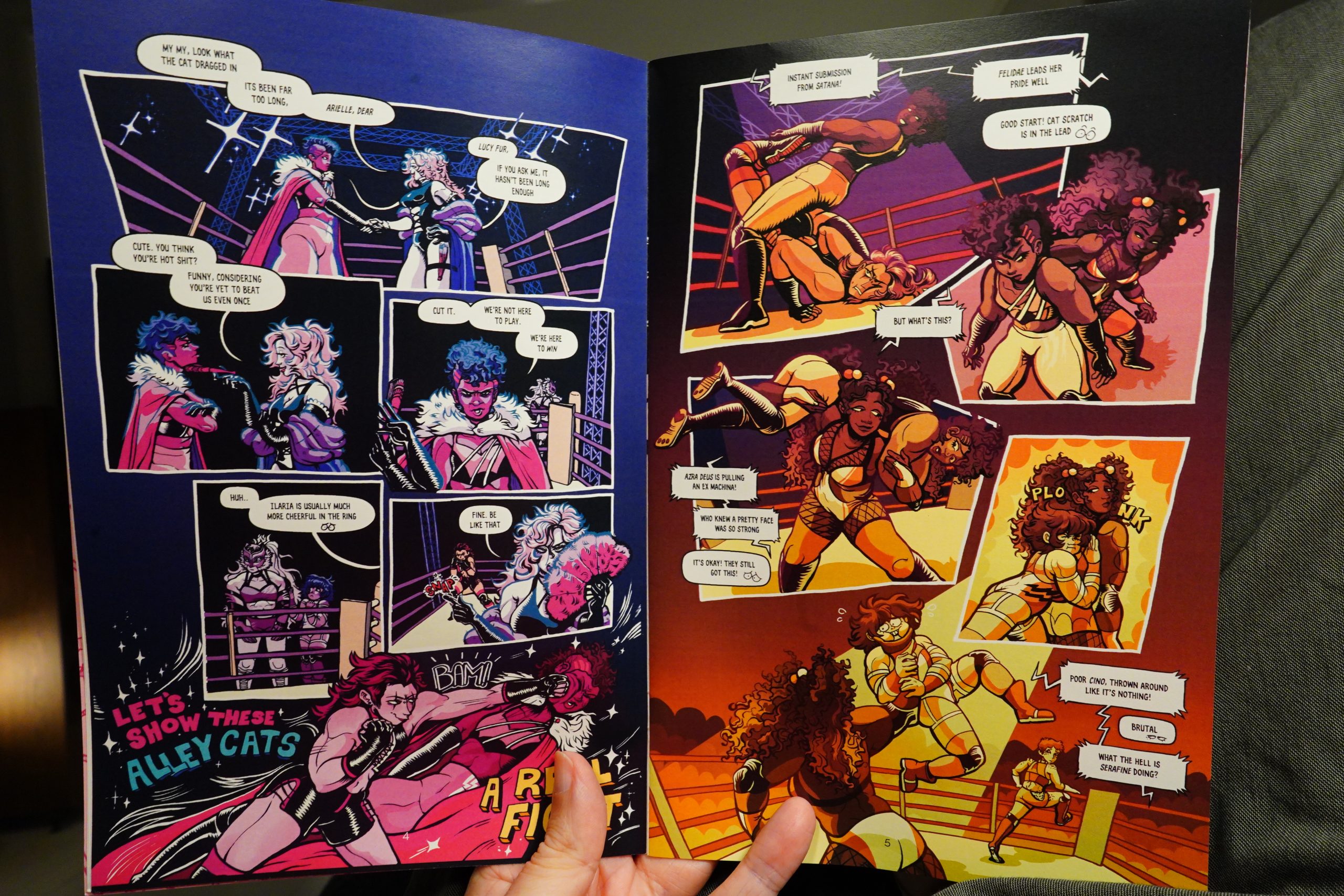 It's a wrestling match kind of book…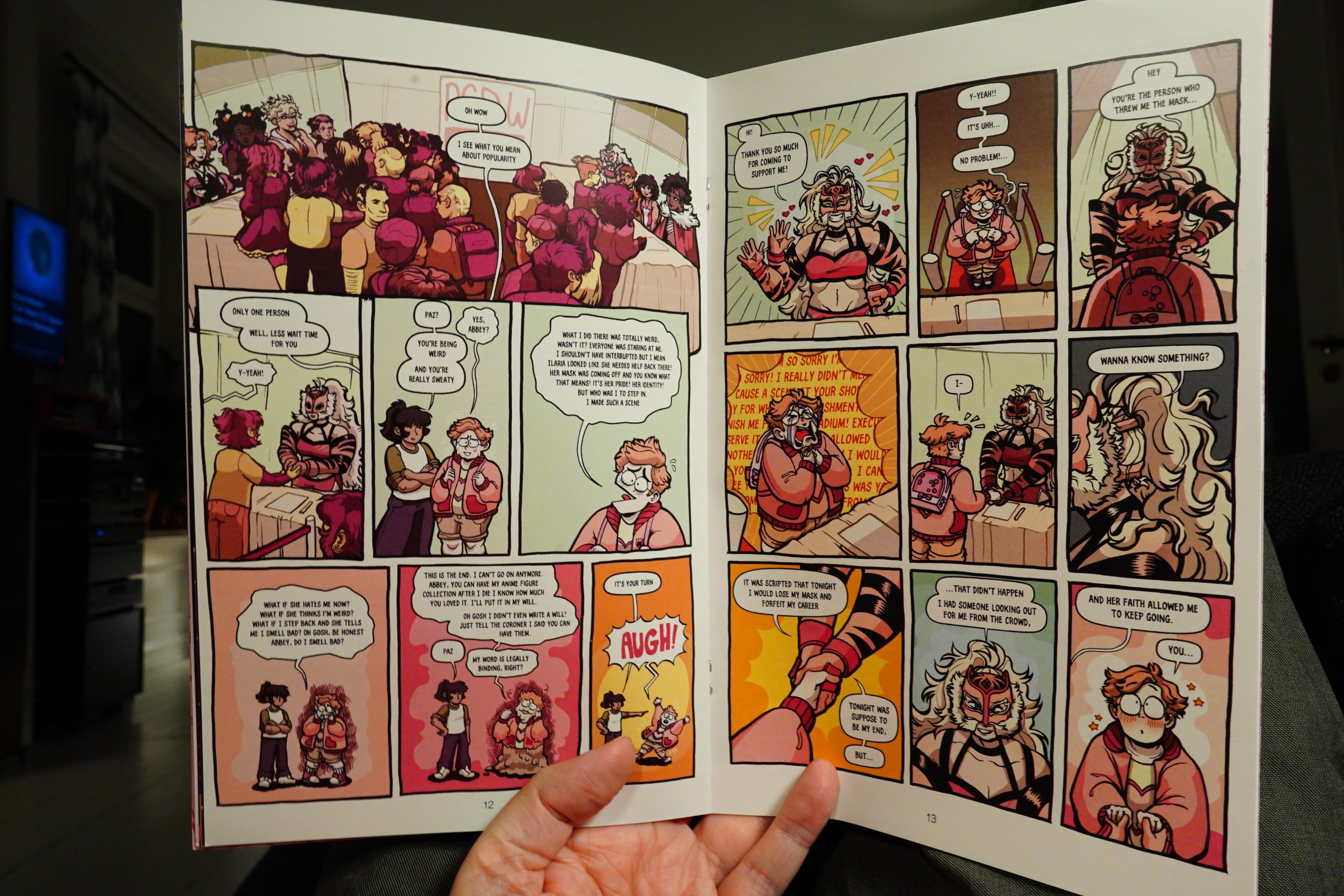 It's cute!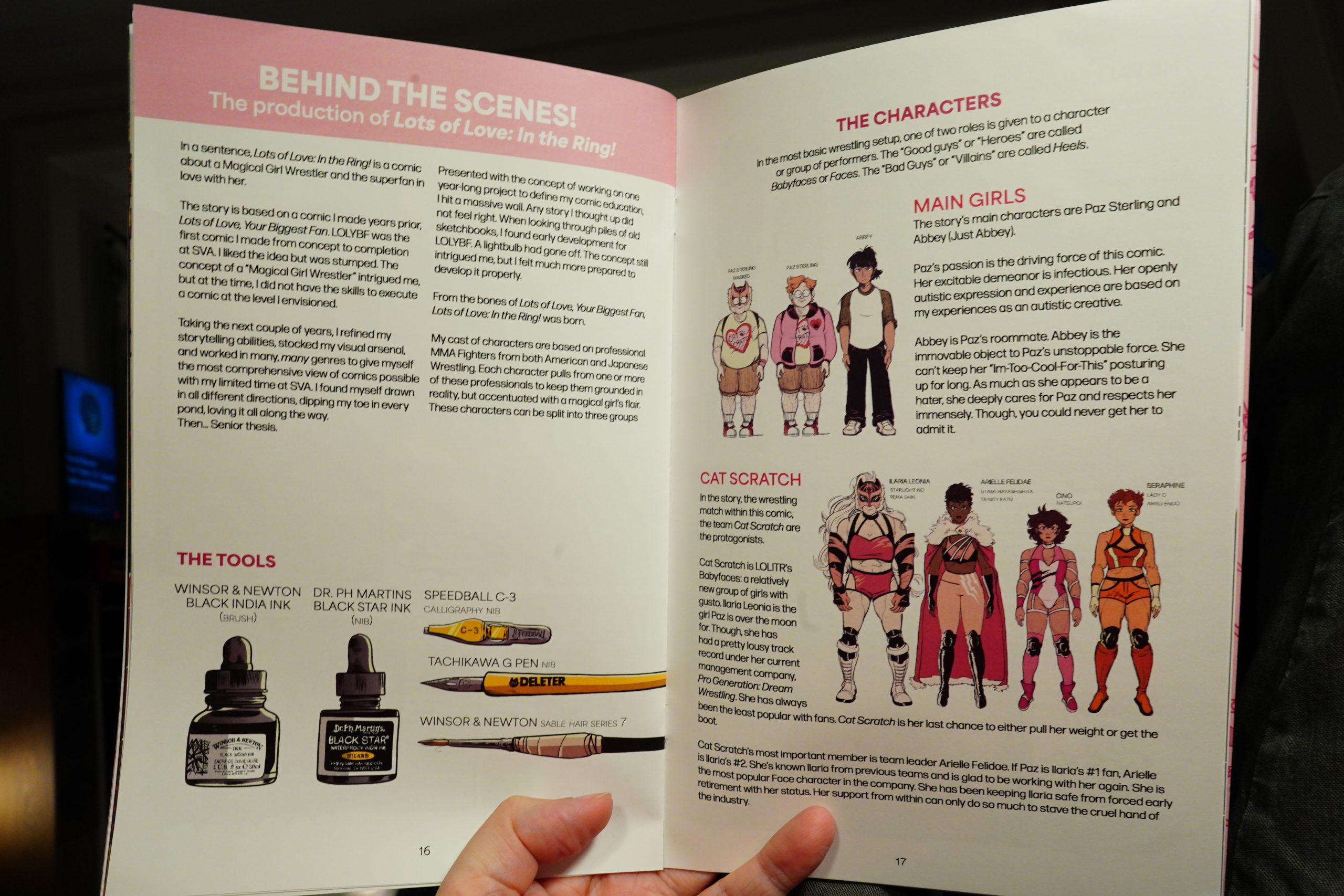 And it's apparently part of doing the BFA at the School of Visual Arts, which is neat.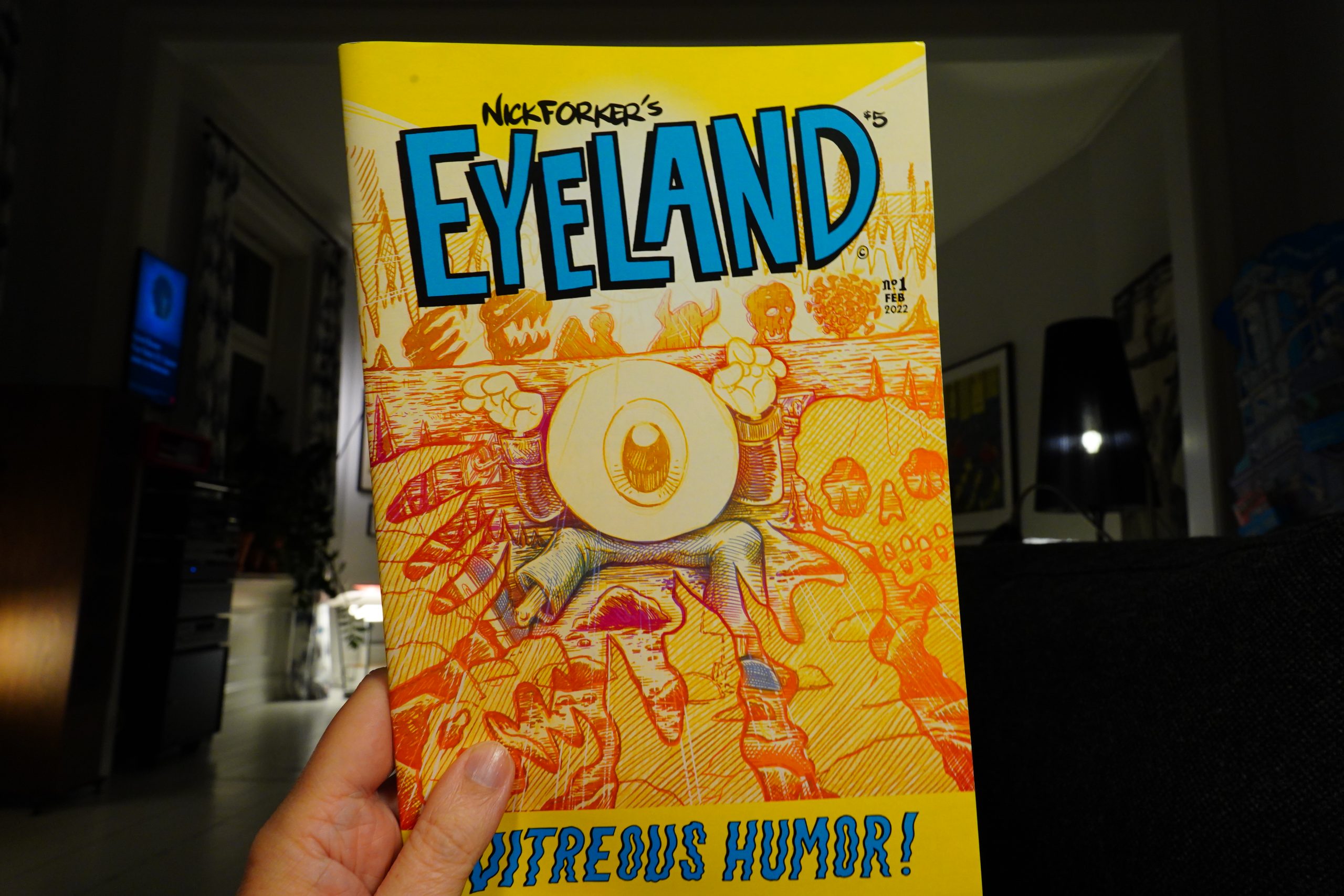 23:27: Eyeland by Nick Forker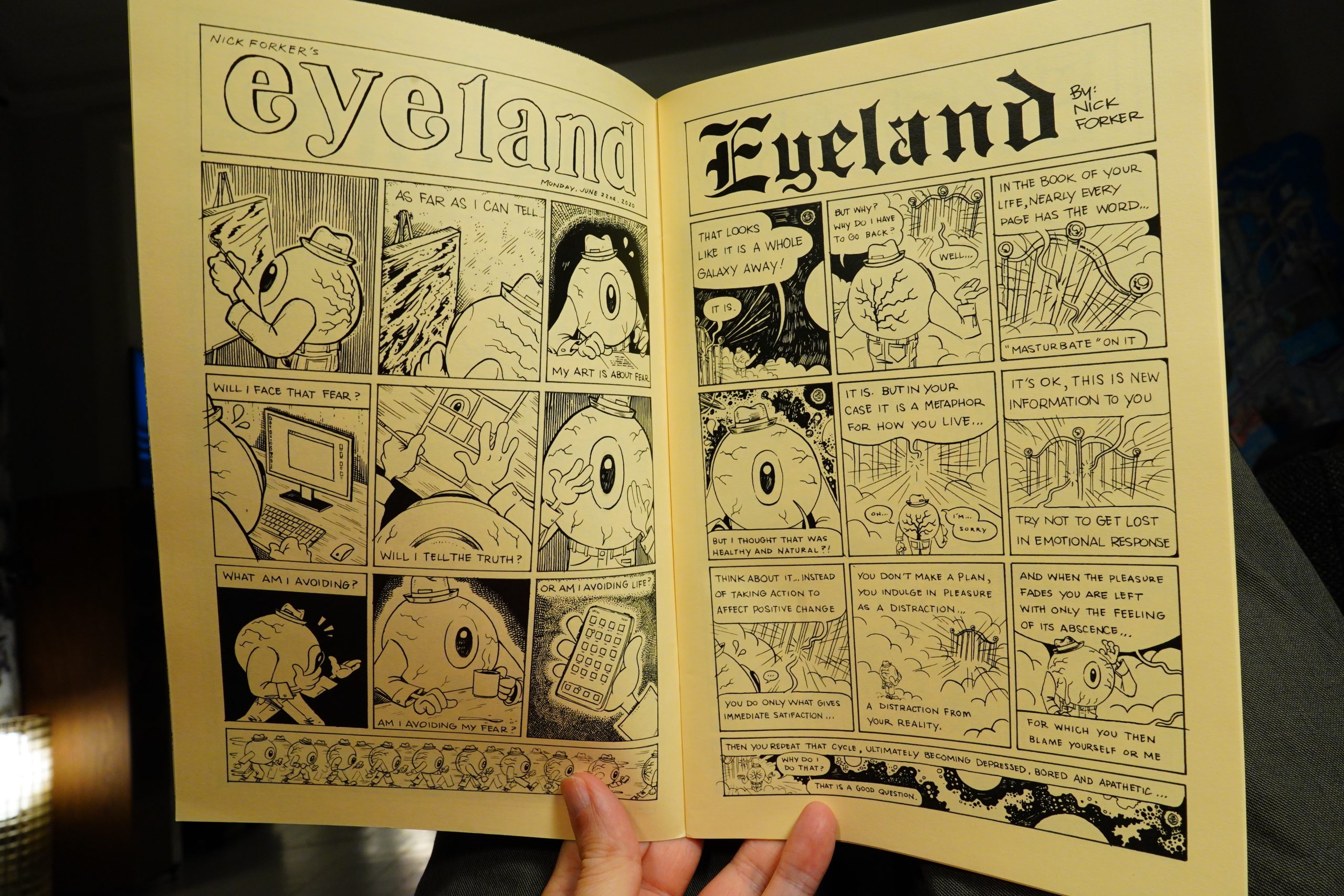 This book starts off in a somewhat tentative way, but then rapidly becomes more interesting, and by the end I was really intrigued by the mix of (covid-era) autobio and odd whimsy.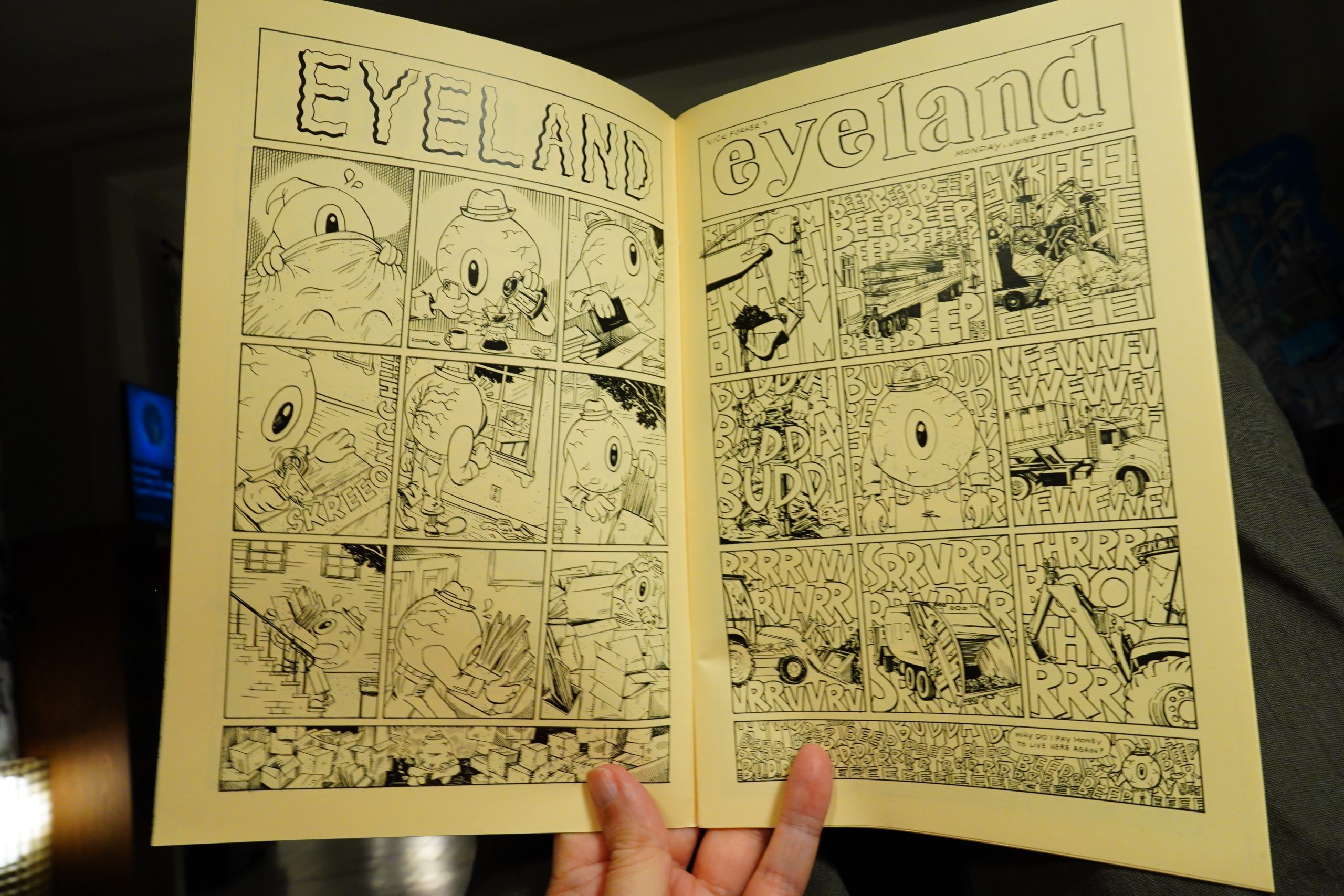 Heh heh yeah. Every time I go to New York (or pretty much any city in the US) I'm like "oh yeah, everything is so loud here". It's like the base noise level in American cities is just much higher than in Europe. And it's like that makes everybody feel free to make everything even louder? Like there's no point in even trying to keep the noise down? It's like a constant low level stress factor that's been added…
Even fire trucks are louder in the US than in Europe.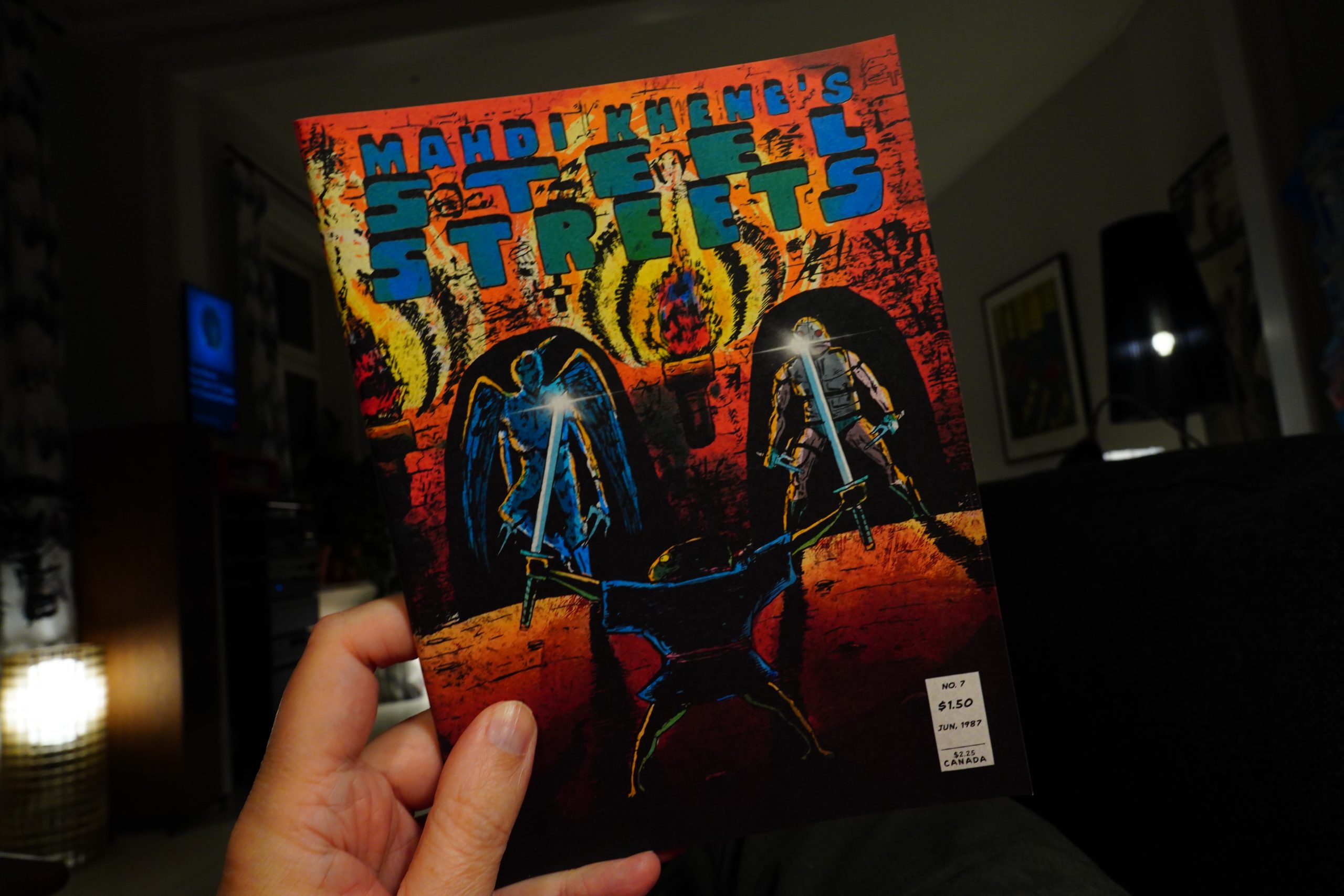 23:42: Steel Streets #7 by Mahdi Khene (Zuperhero Comics)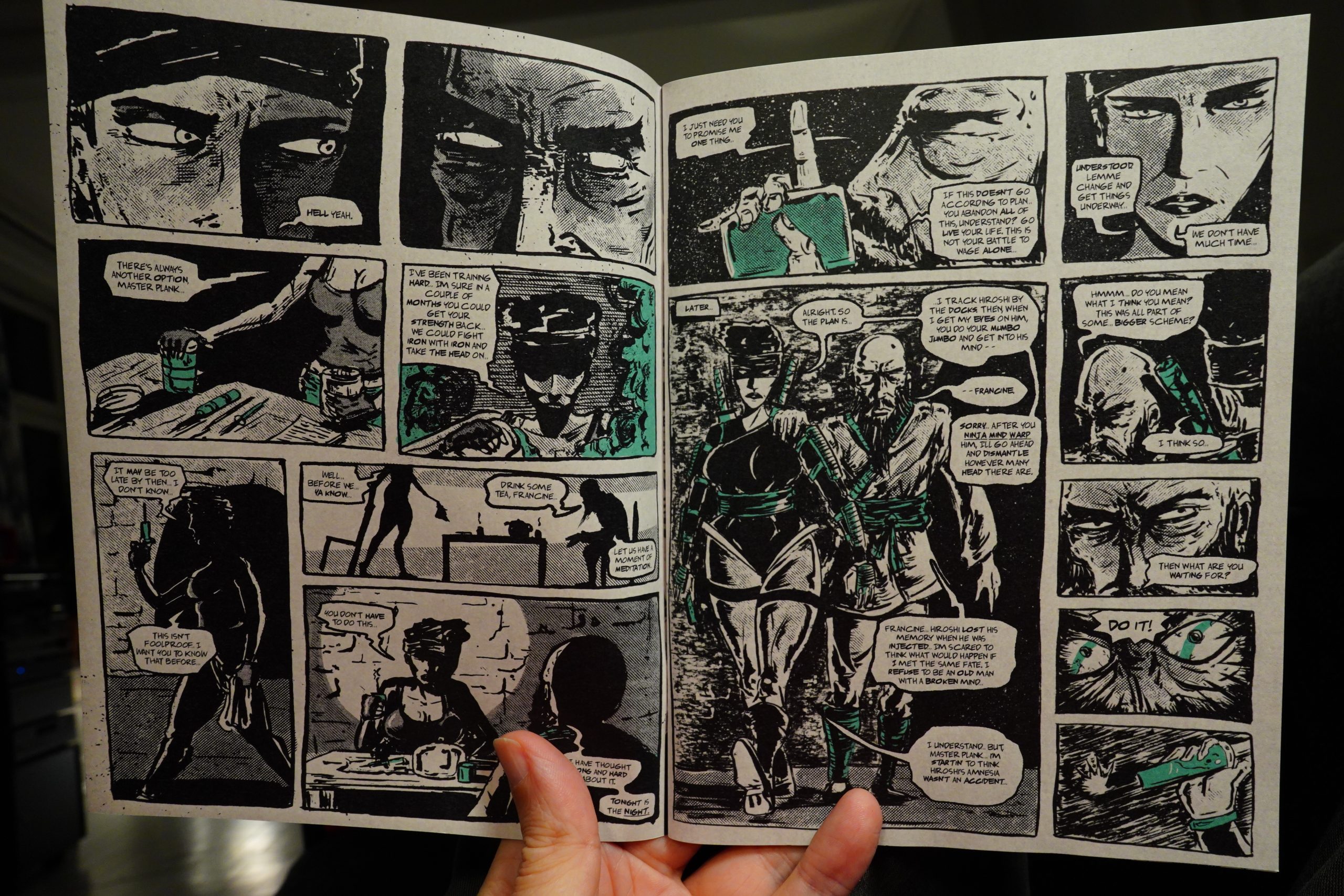 The cover says that this is #7 and published in 1987, but I assume that's part of the er storyline or something. I find the artwork here to be really attractive, and the restricted colouring works really well.
Especially since there are several layers, drawn in different ways, intruding on different realities. It's a fun read, even if I didn't really… understand… what's going on.
| | |
| --- | --- |
| David Bowie: Five Years (3): Hunky Dory | |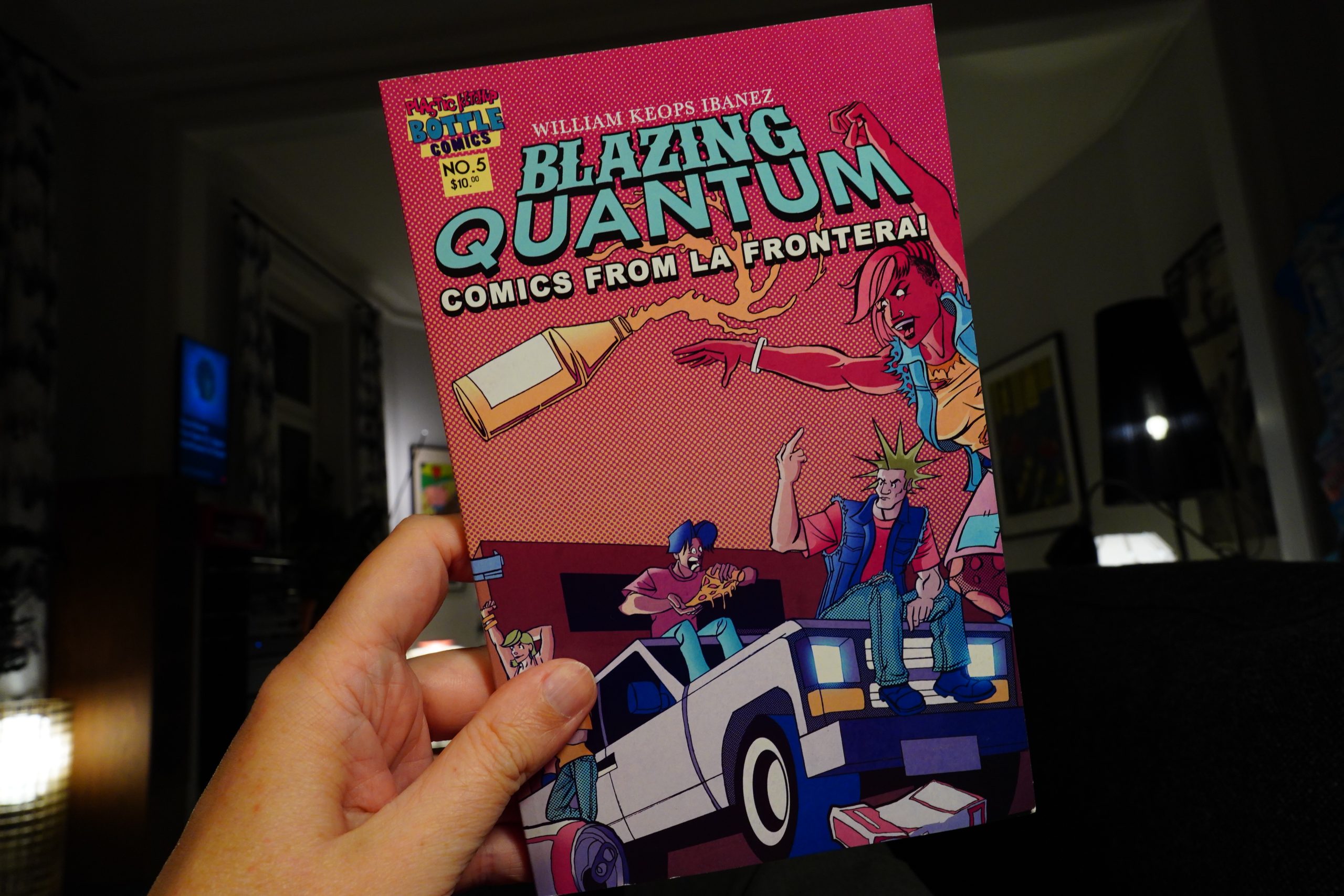 23:54: Blazing Quantum #5 by William Keops Ibanez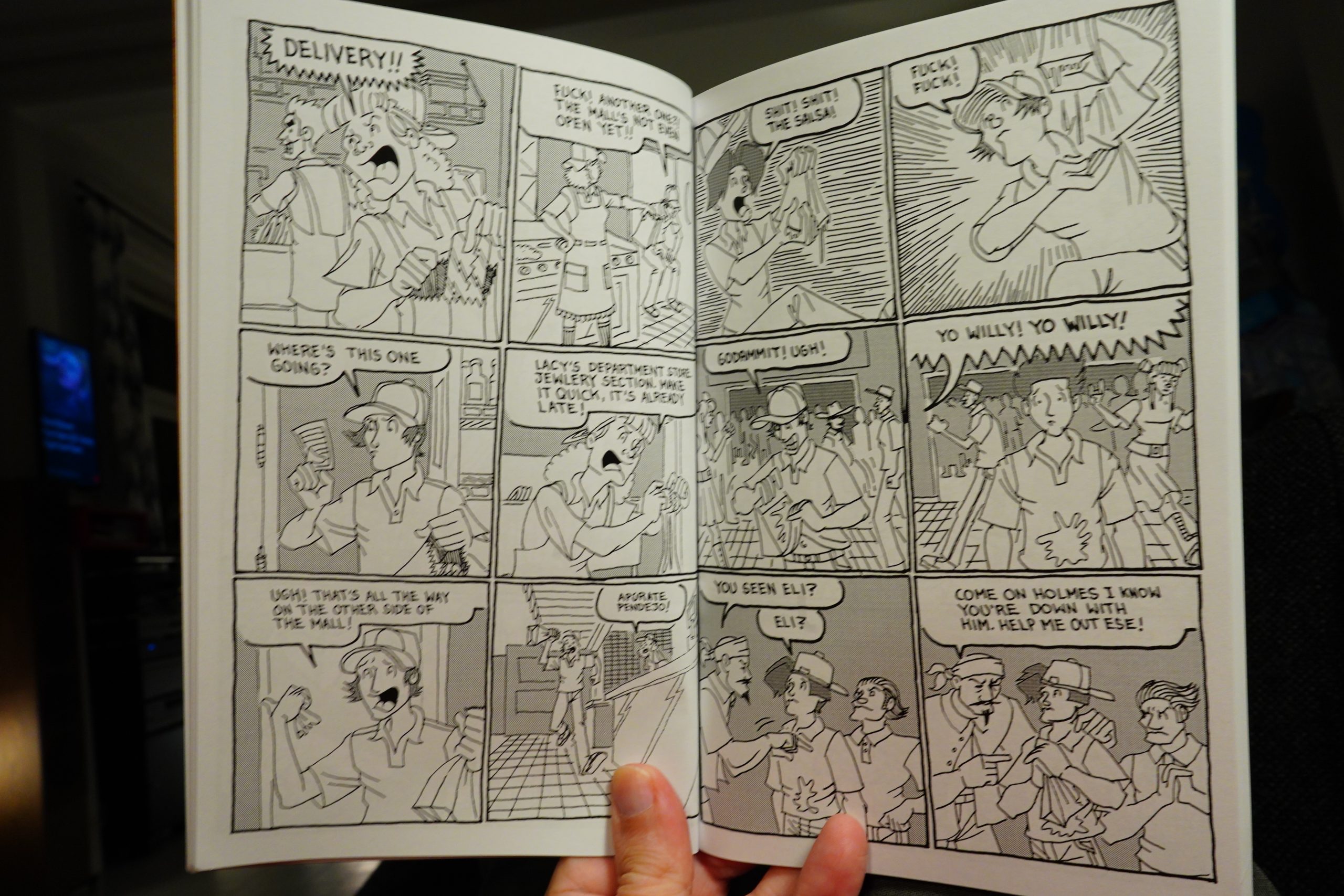 I like the character design on this — everybody's drawn very distinctly, which is nice because there's a lot of characters. It's also a propulsive read, and it had me laughing out loud in the roller coaster scene.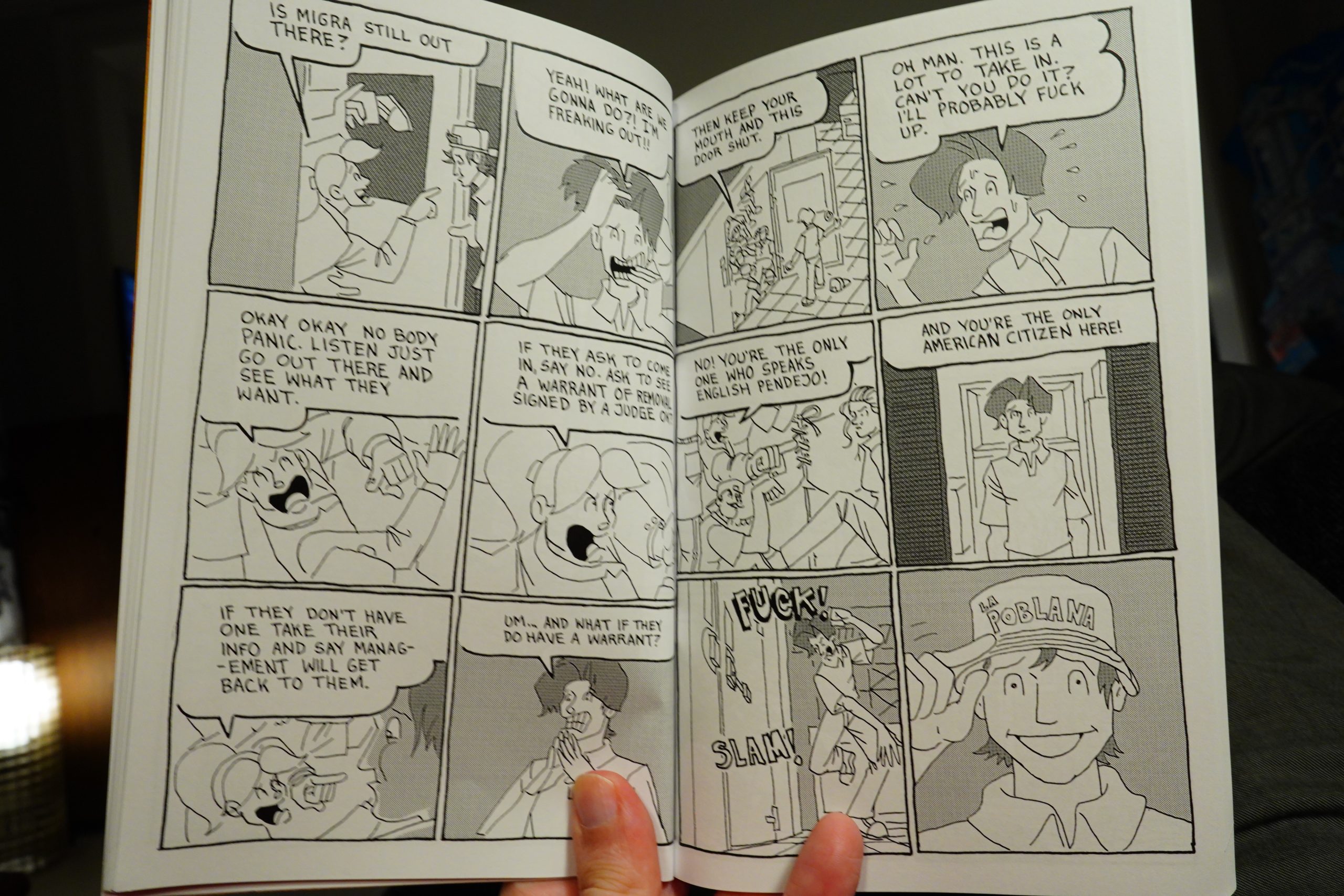 The plot is told from a viewpoint we don't often see in comics — it's pretty original, and the book ends on an unexpectedly heartfelt note.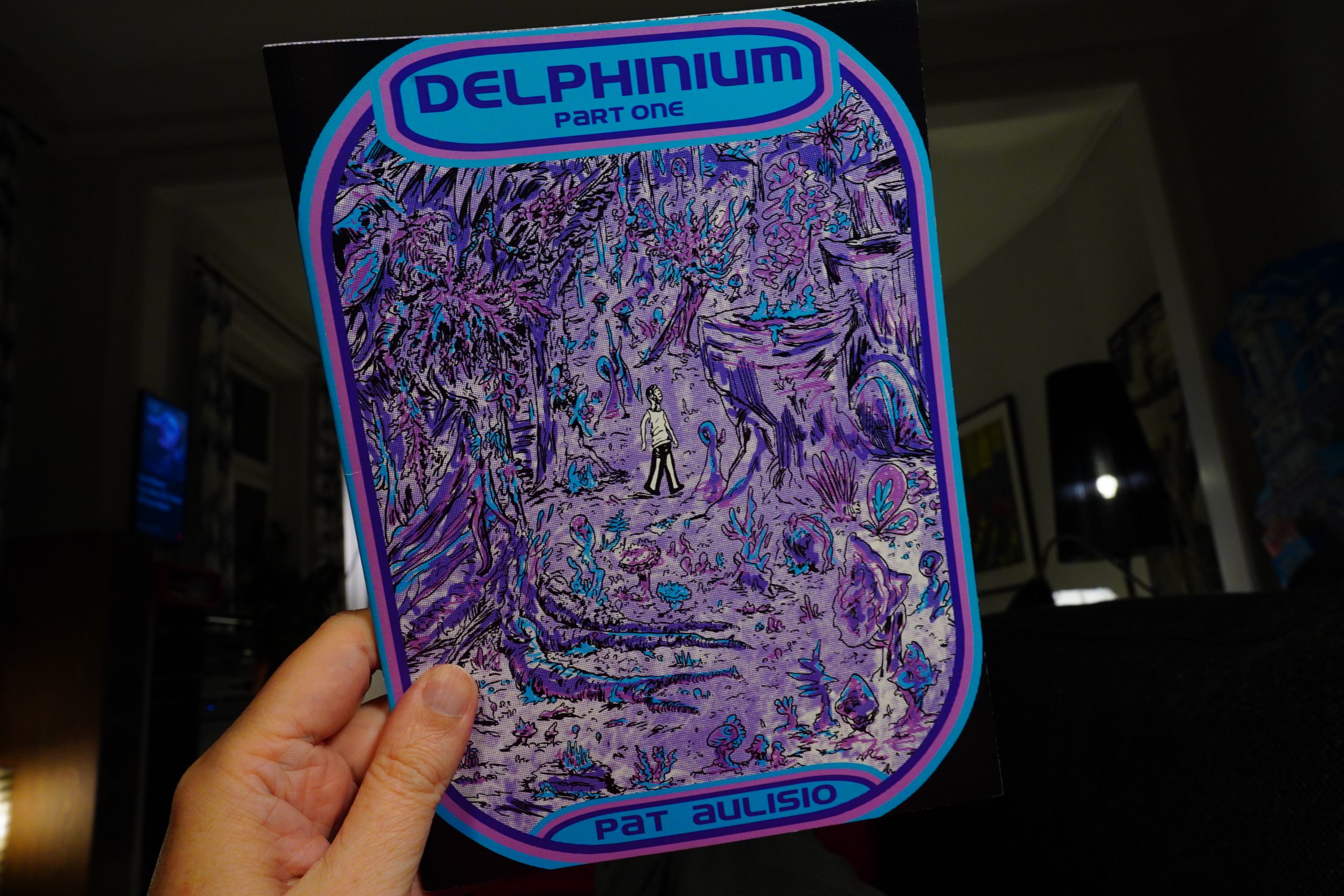 00:17: Delphinium by Pat Aulisio (Strangers Publishing)
This sci-fi book is pretty interesting, but it's so brief that it's a bit unsatisfying story-wise.
But I love the artwork — the scratchy designs remind me of early-90s indie comics, and the colouring fits perfectly.
00:27: Comics by Casey Roonan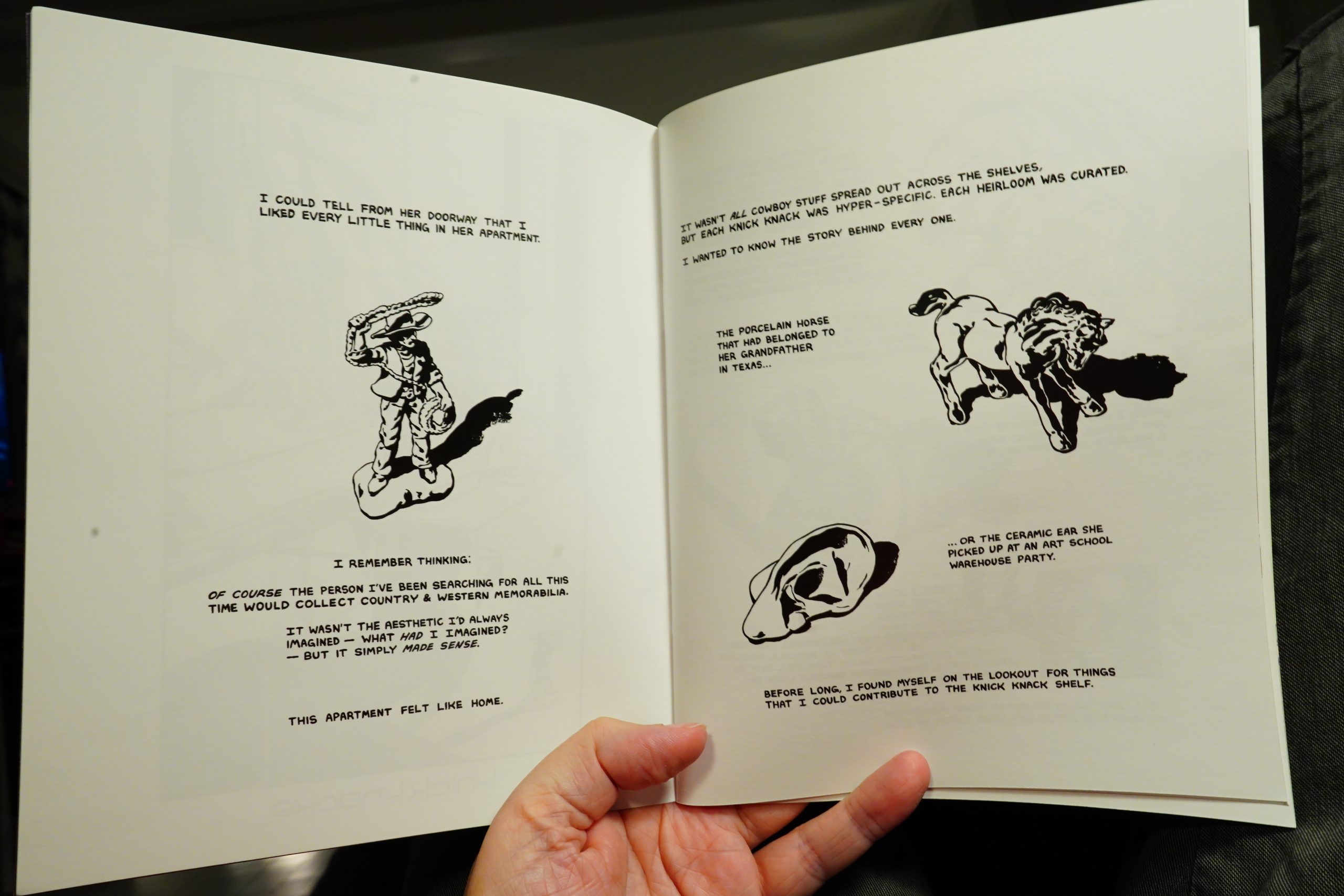 This book is fantastic. It sneaks up on you and ends up being really, really moving.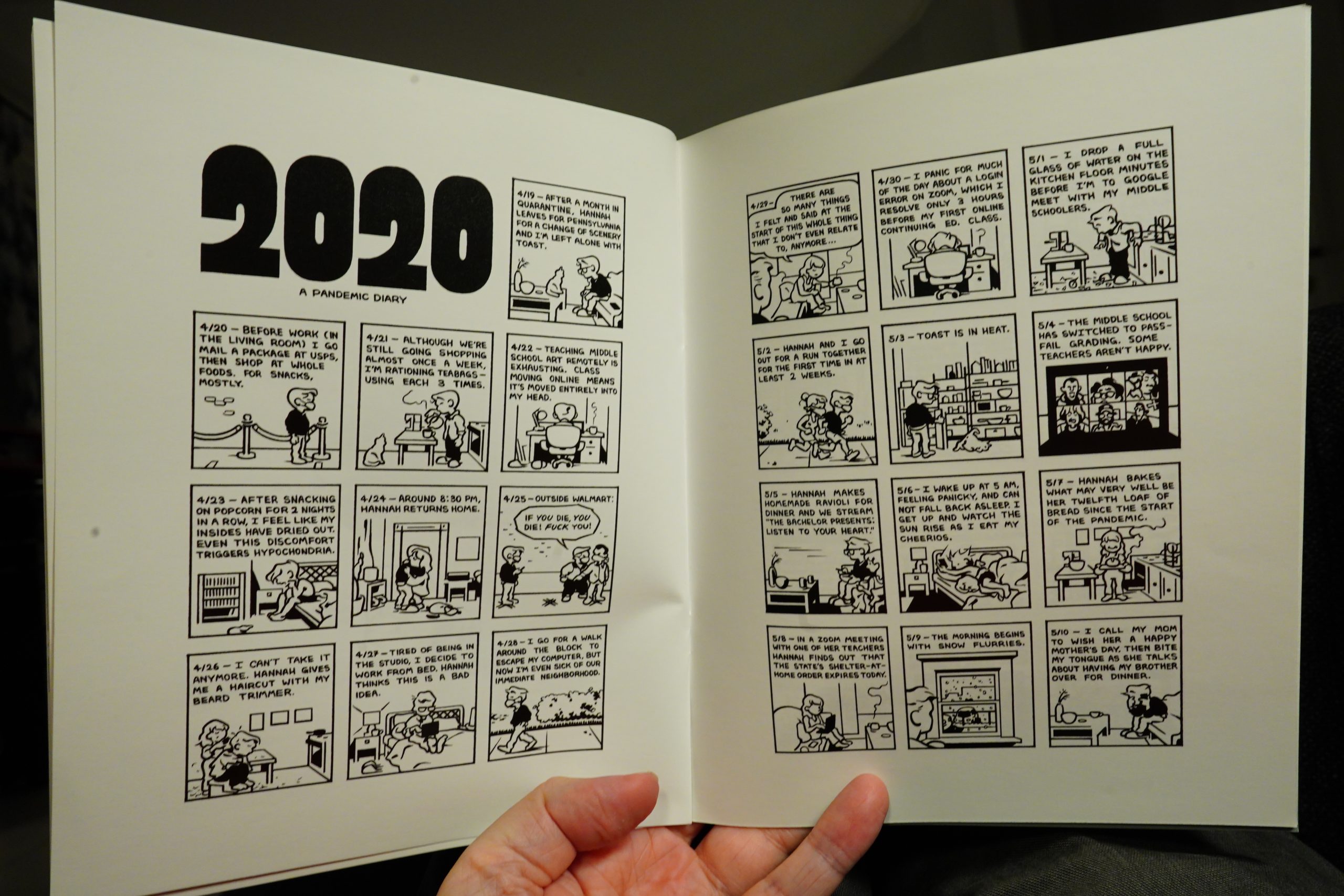 There's a diary section here that's done in a way I haven't seen before — one panel per day. It's super-compressed, but is really efficient in conveying the mood and what's happening, and it's heart-breaking.
| | |
| --- | --- |
| David Bowie: Five Years (4): Ziggy Stardust and the Spider from Mars | |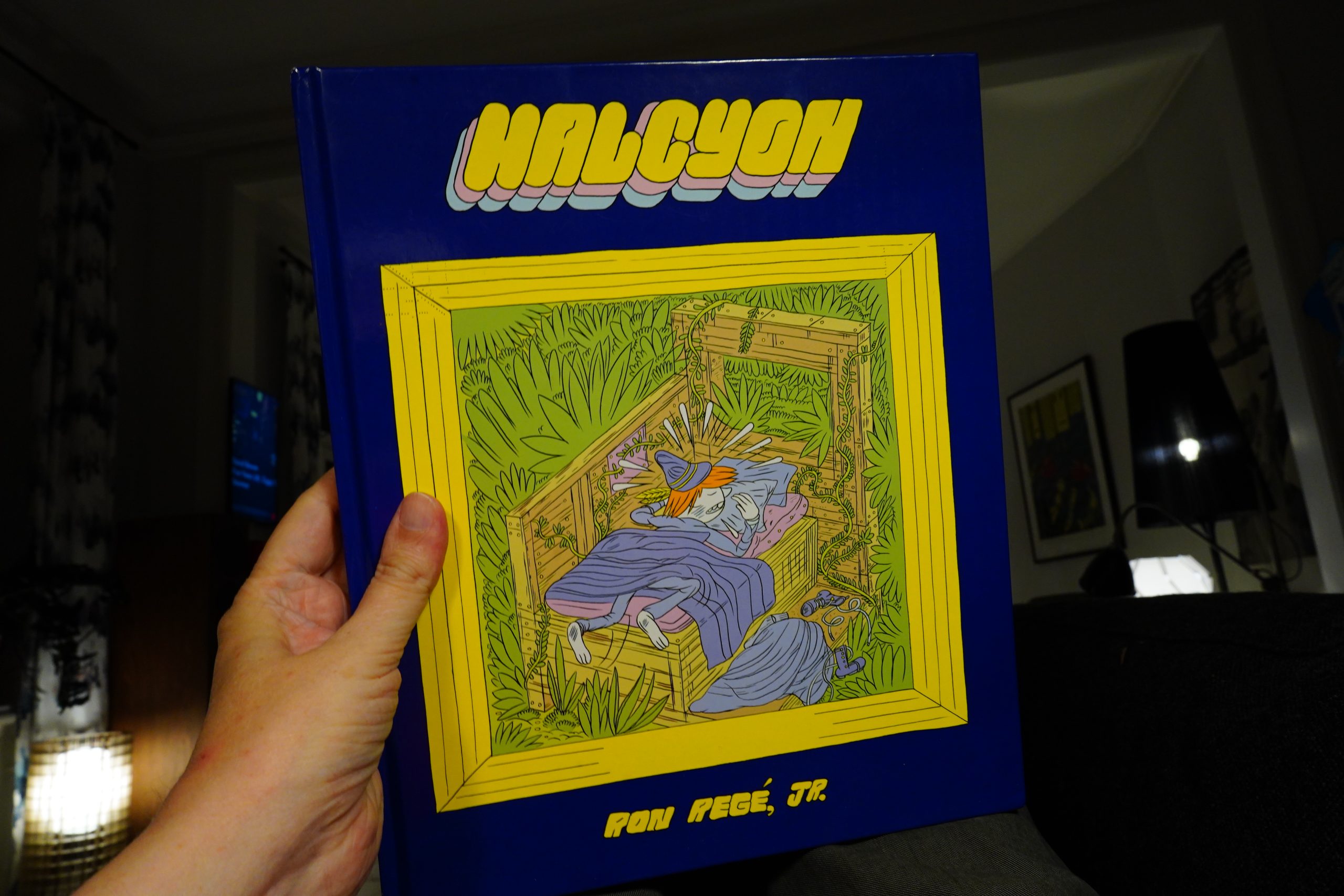 00:50: Halcyon by Ron Regé, Jr. (Fantagraphics)
This is the final book I picked up at Forbidden Planet, and is something I don't understand how I missed when it was published last year — I'm a huge Regé fan, and I always look at the Fantagraphics listings, but…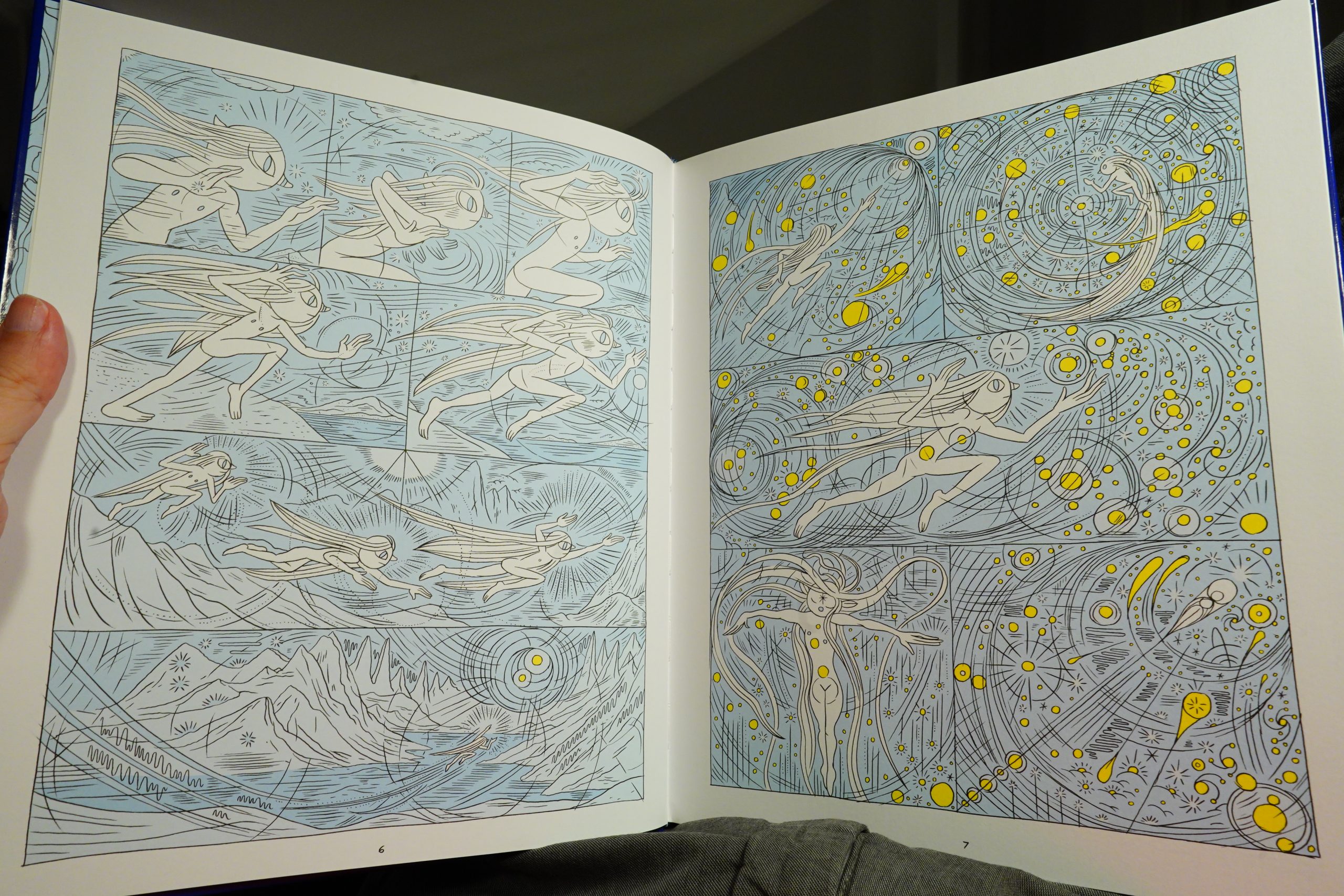 This starts off as a being about (I think) angels and stuff…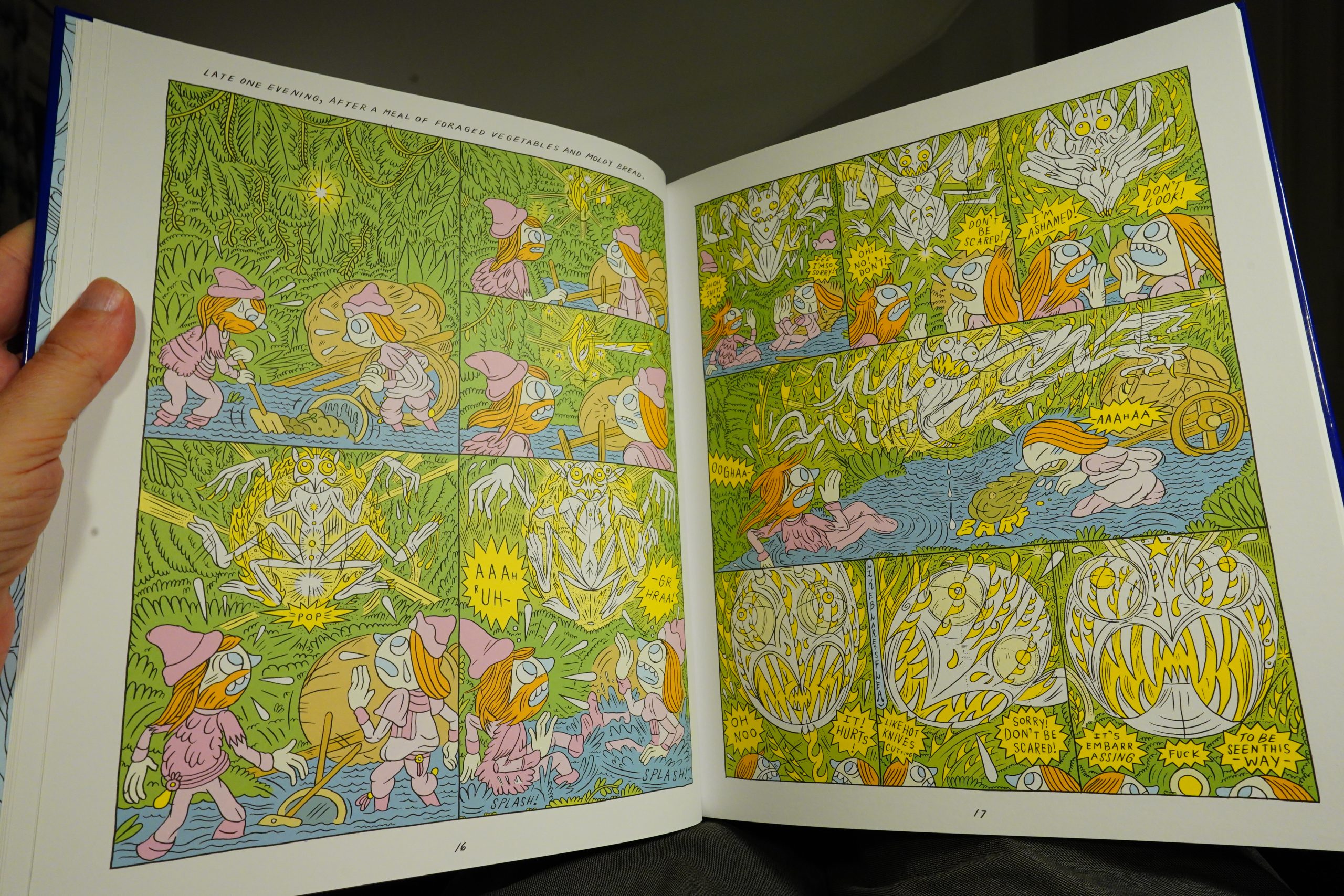 … and people encountering them. But then it shifts into a science fiction thing, before tying everything together. It's fantastic! And the artwork is just almost unbearably attractive.
| | |
| --- | --- |
| David Bowie: Five Years (6): Live Santa Monica '72 | |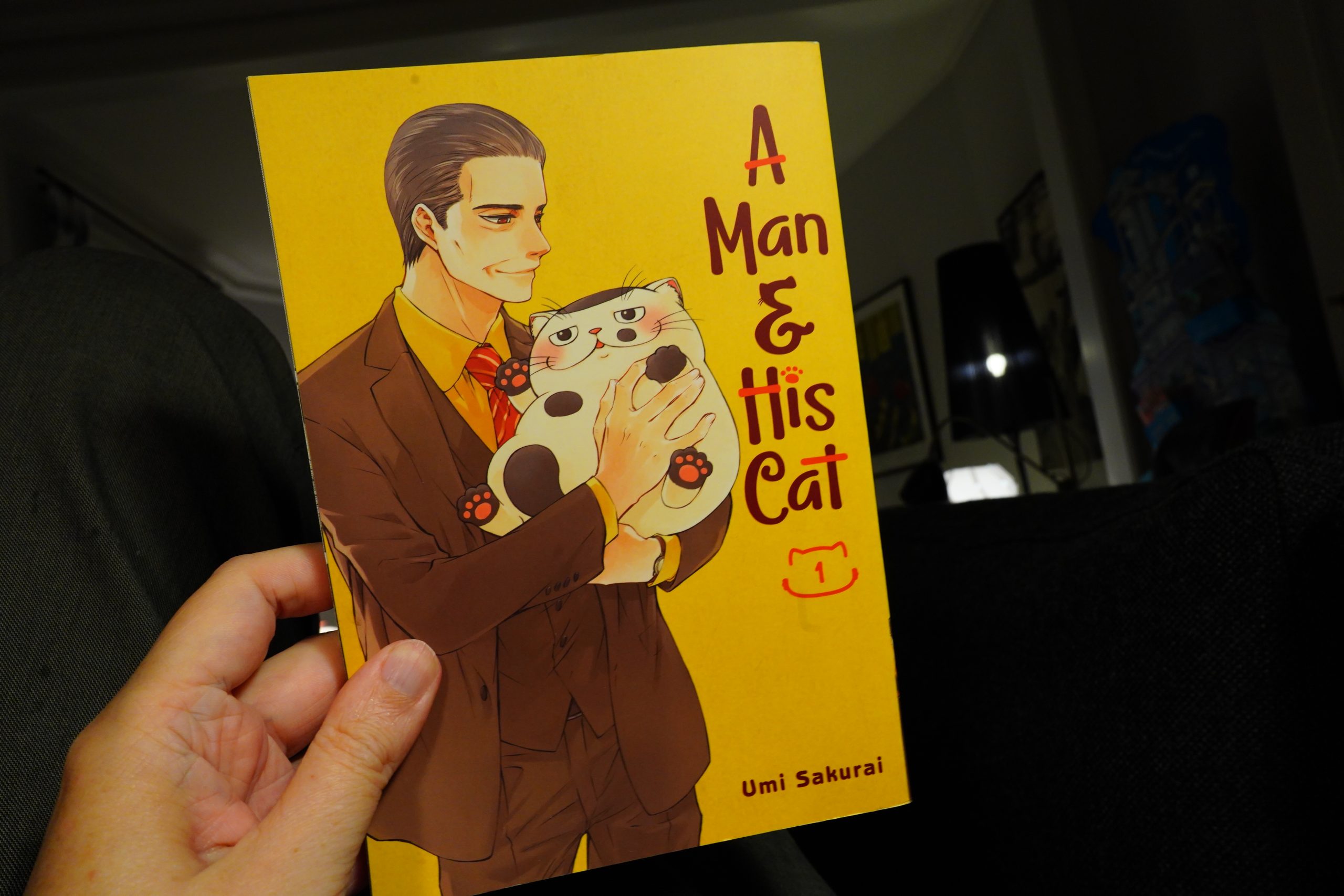 01:14: A Man & His Cat 1 by Umi Sakurai
Oh, right, I got this at The Strand (which I visited to buy A Coney Island of the Mind to read at Coney Island).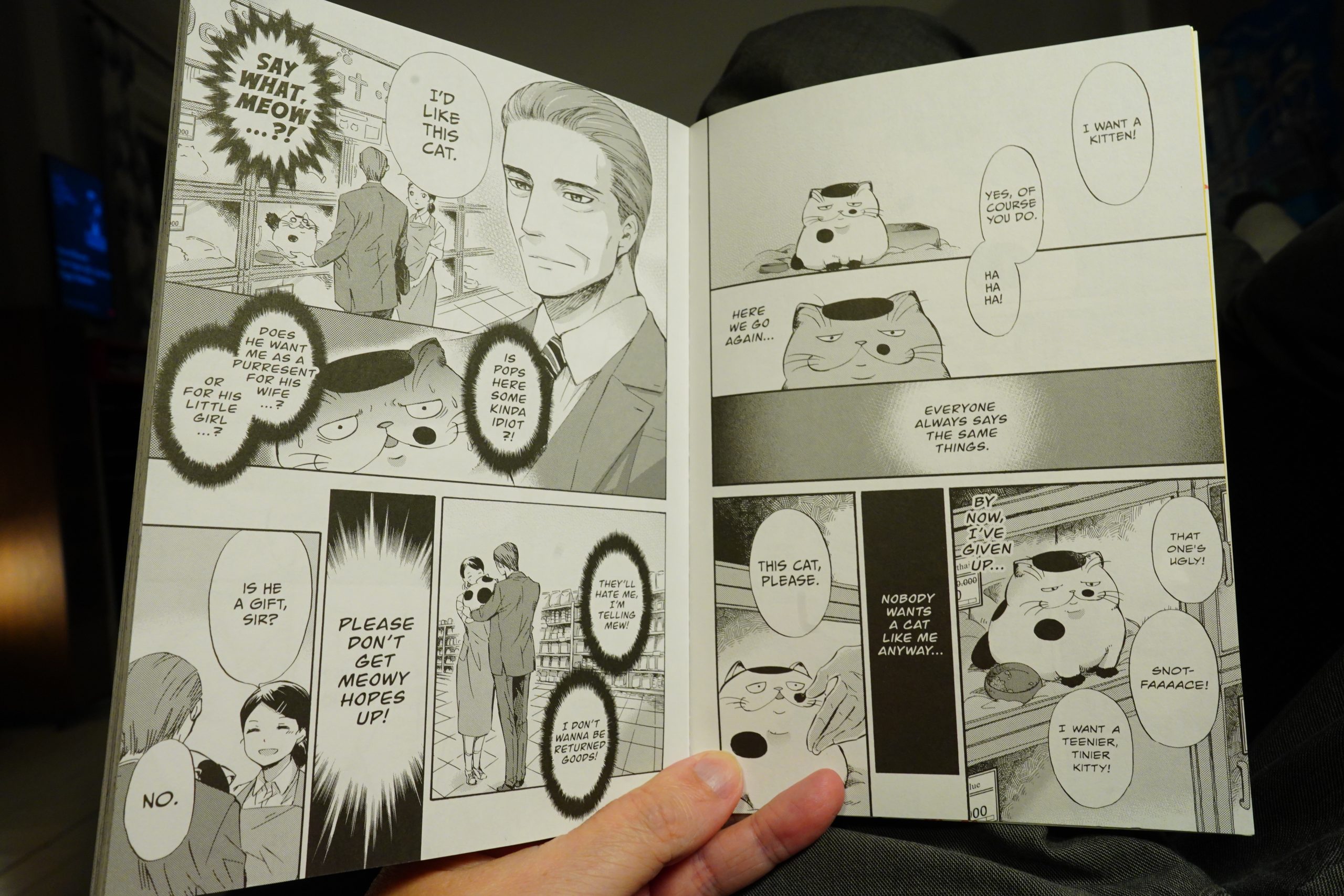 I picked this up at random because it looked like it might be fun…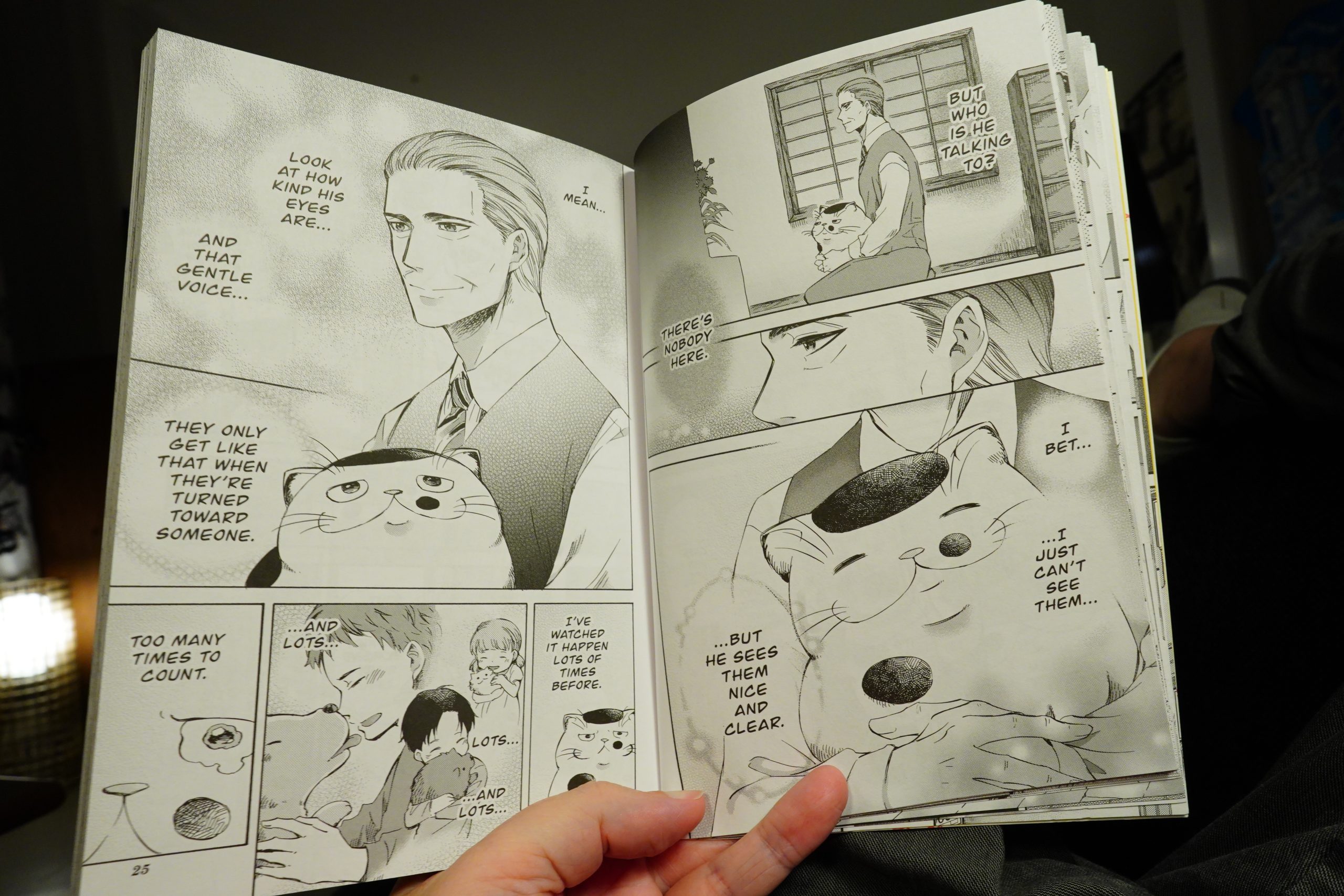 … but it's not — it's maudlin and tedious. It tries so hard to be cute that it wraps over and into grotesque.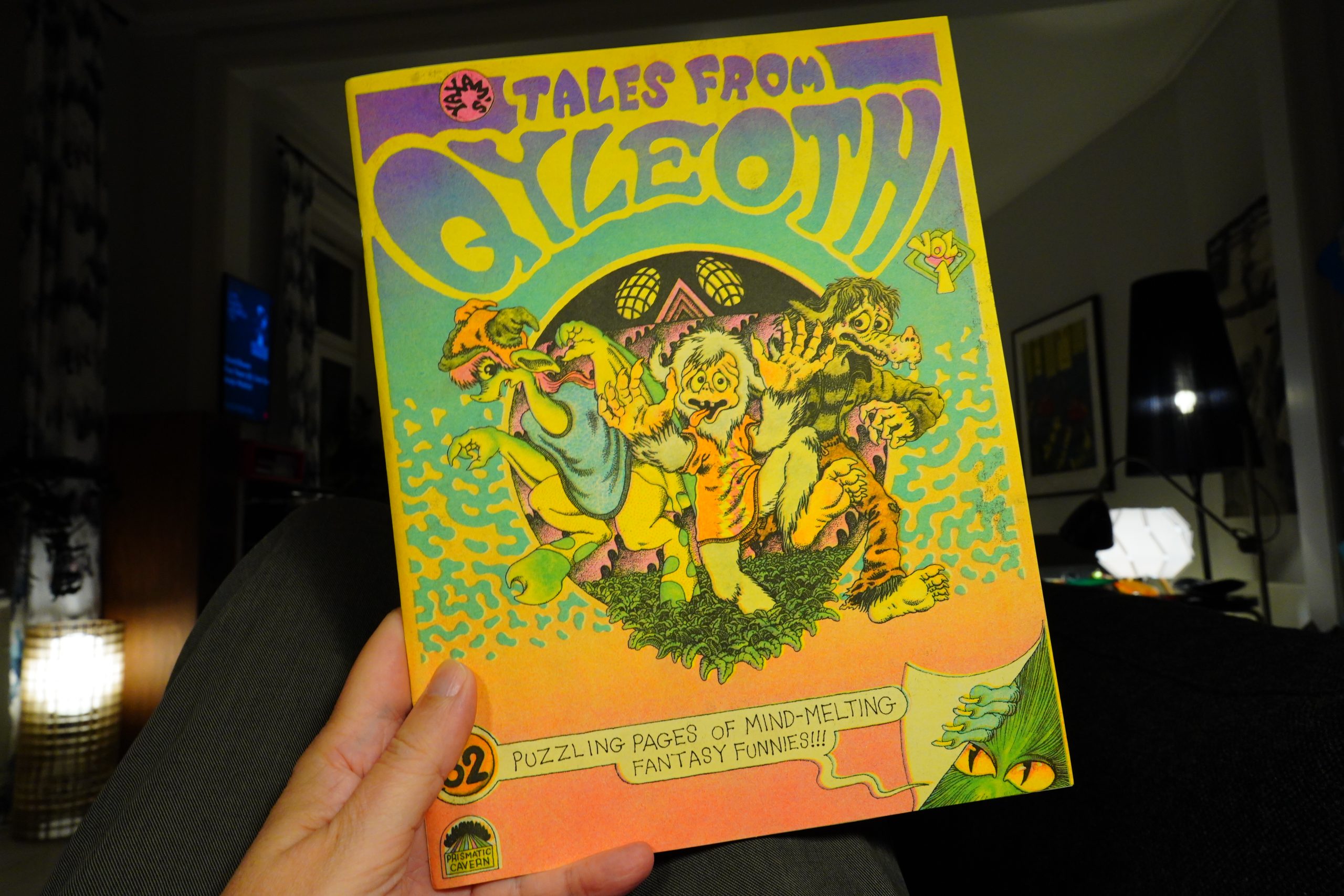 01:42: Tales From Qyleoth by M Yaxam
The next little stack of comics (and stuff) I bought at Printed Matter.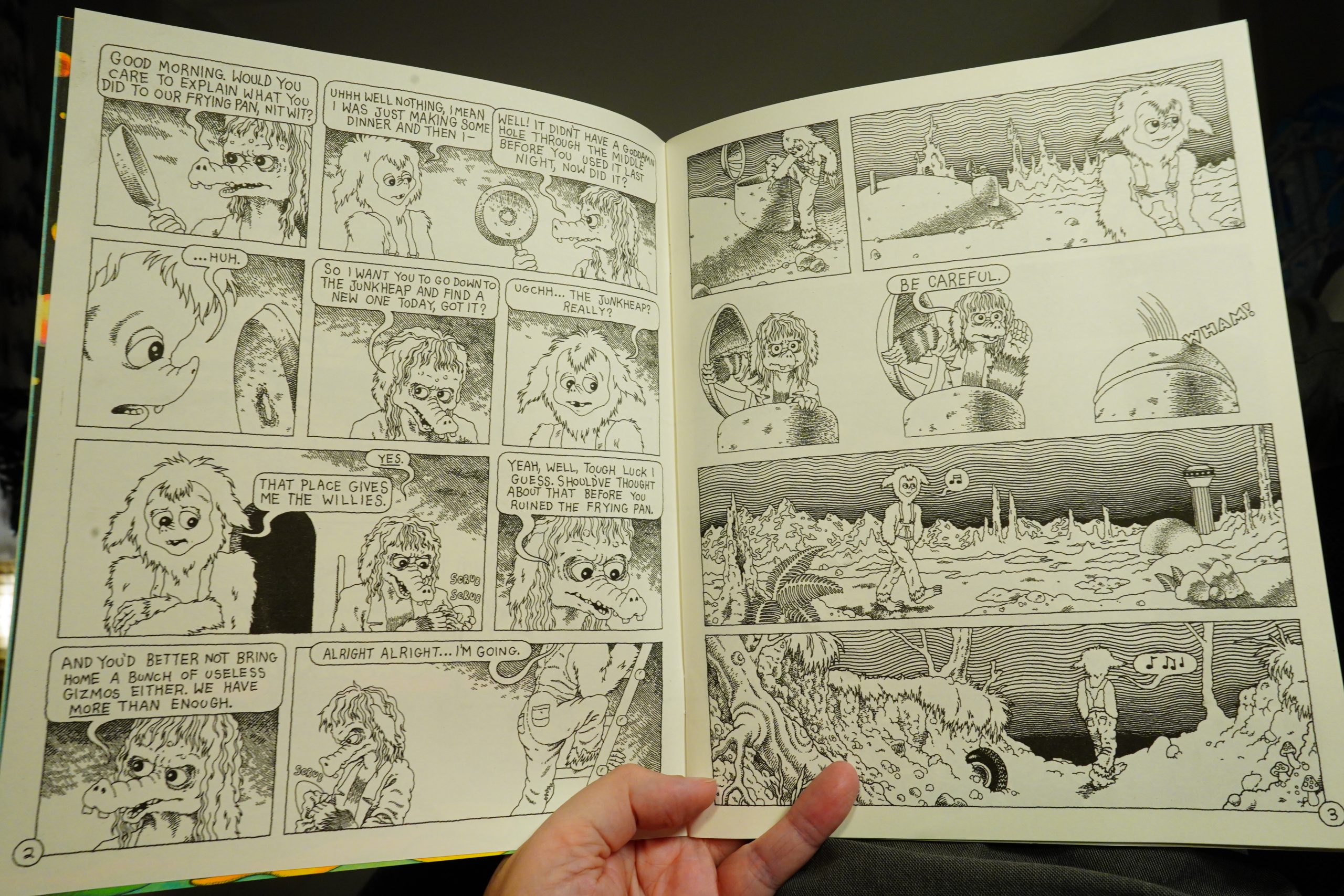 Oh, right — I've read this before. That is, this collects three minis, and I've read the first one, and was quite intrigued by the mood and setting of this.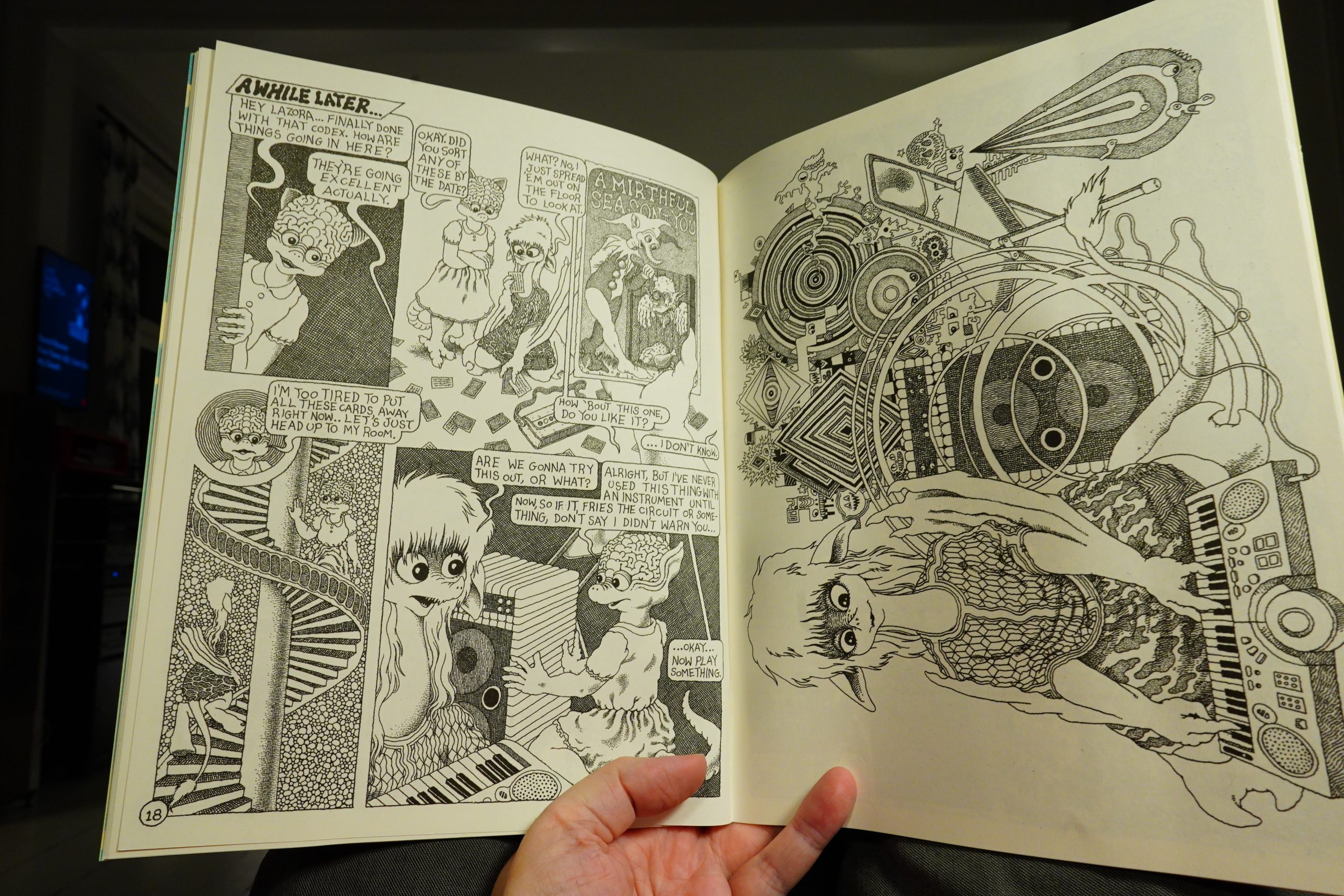 So I'm glad I bought this, because it's really charming — it's got a tangible mood going on, and the artwork's really attractive. It's a kind of meandering sort of storyline in a world that feels fully realised. It's great.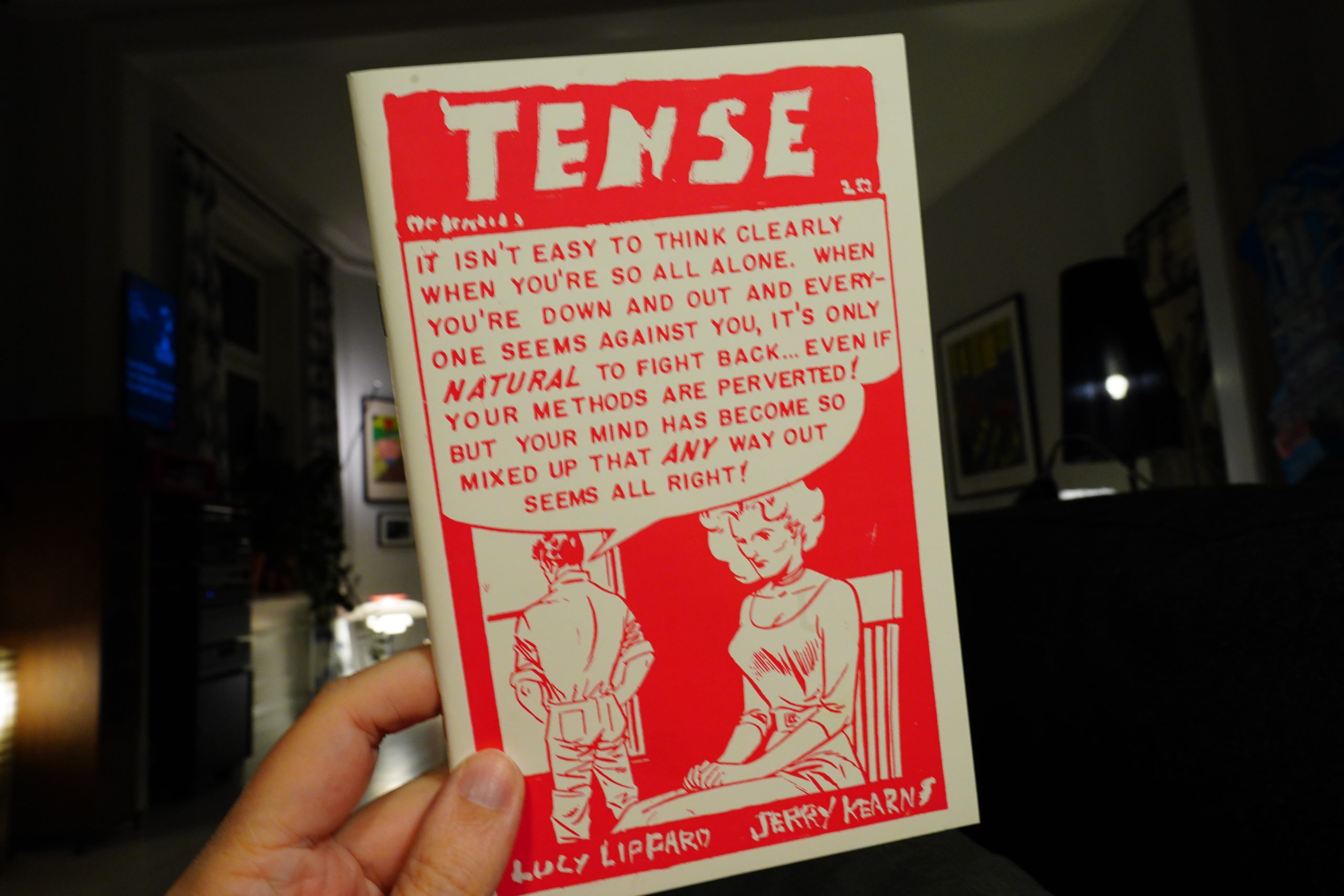 01:56: Tense by Lucy Lippard/Jerry Kearns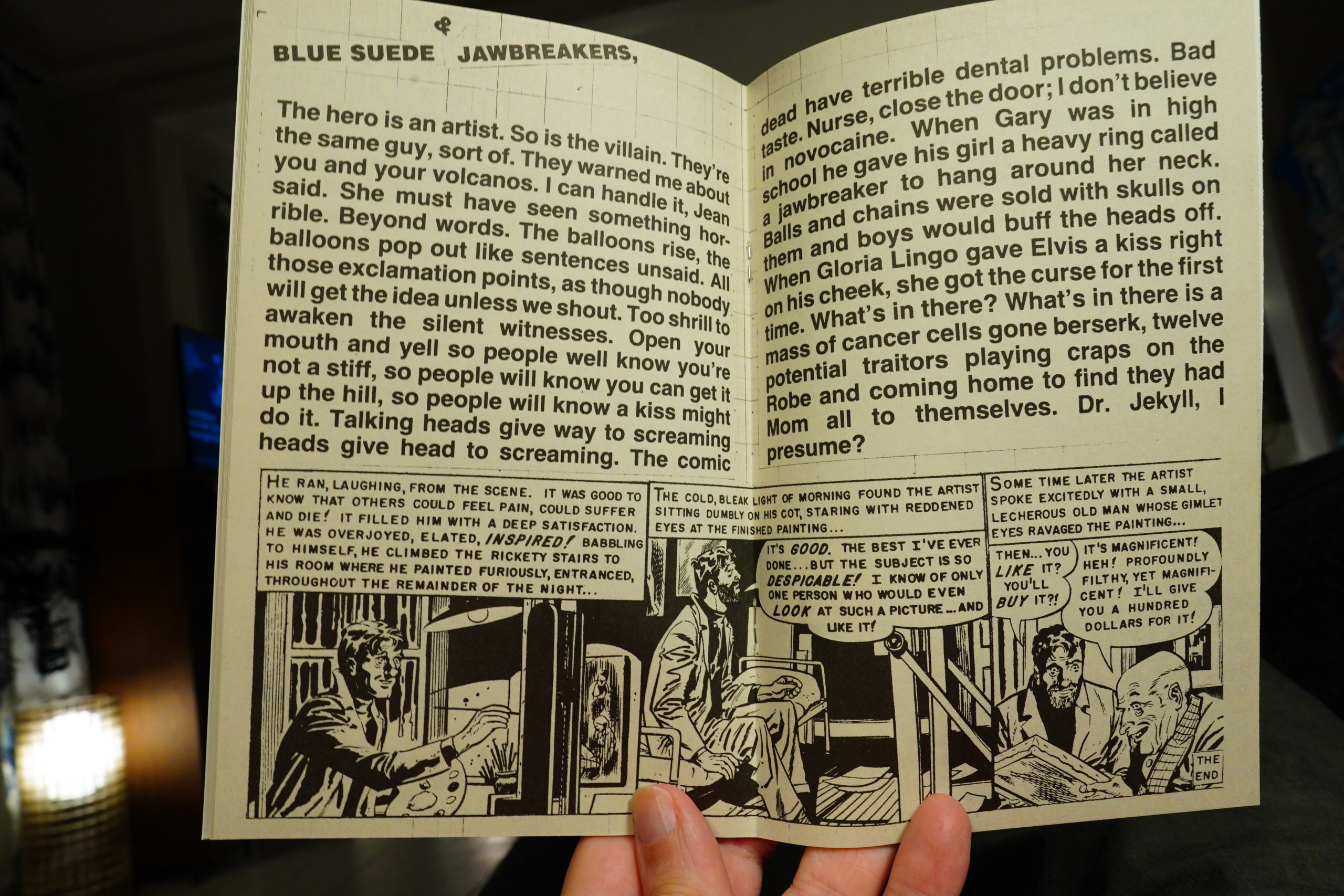 This little book juxtaposes a somewhat abstract text with panels from EC Comics (I think). That is, the text sometimes obliquely references the panels, but usually not.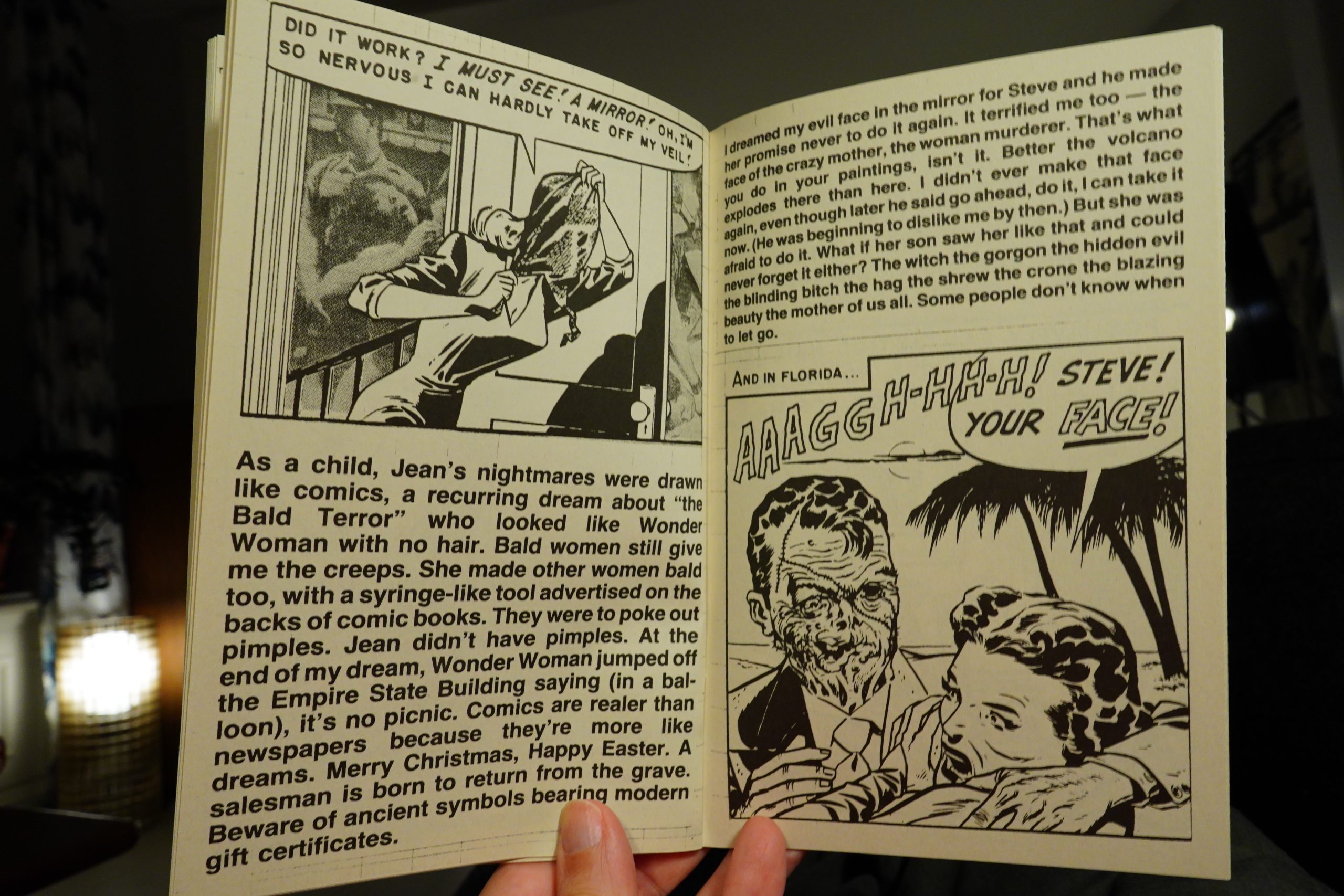 "Comics are realer than newspapers because they're more like dreams."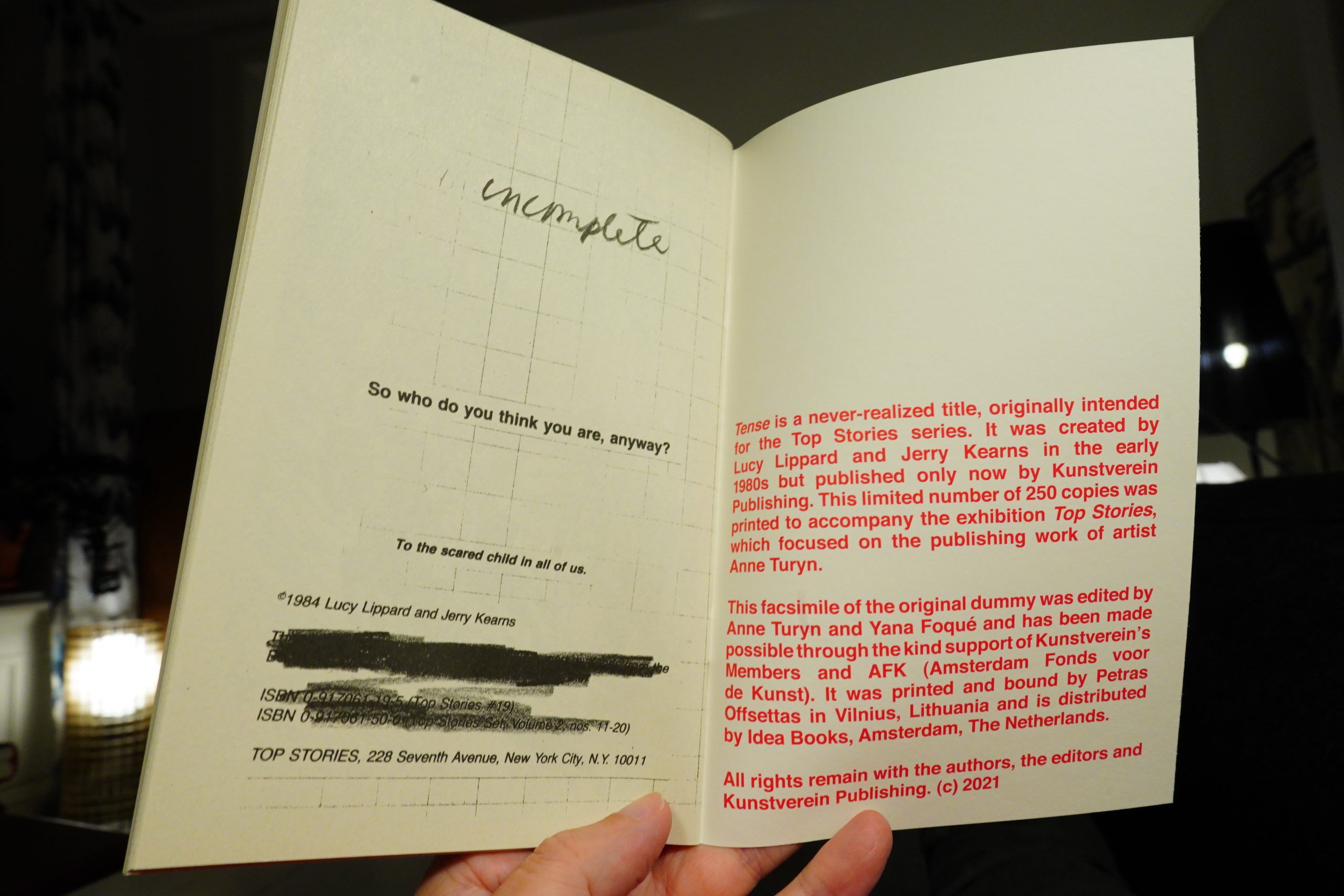 So this is a facsimile of an unpublished book from 1980-ish? It's a cool little book.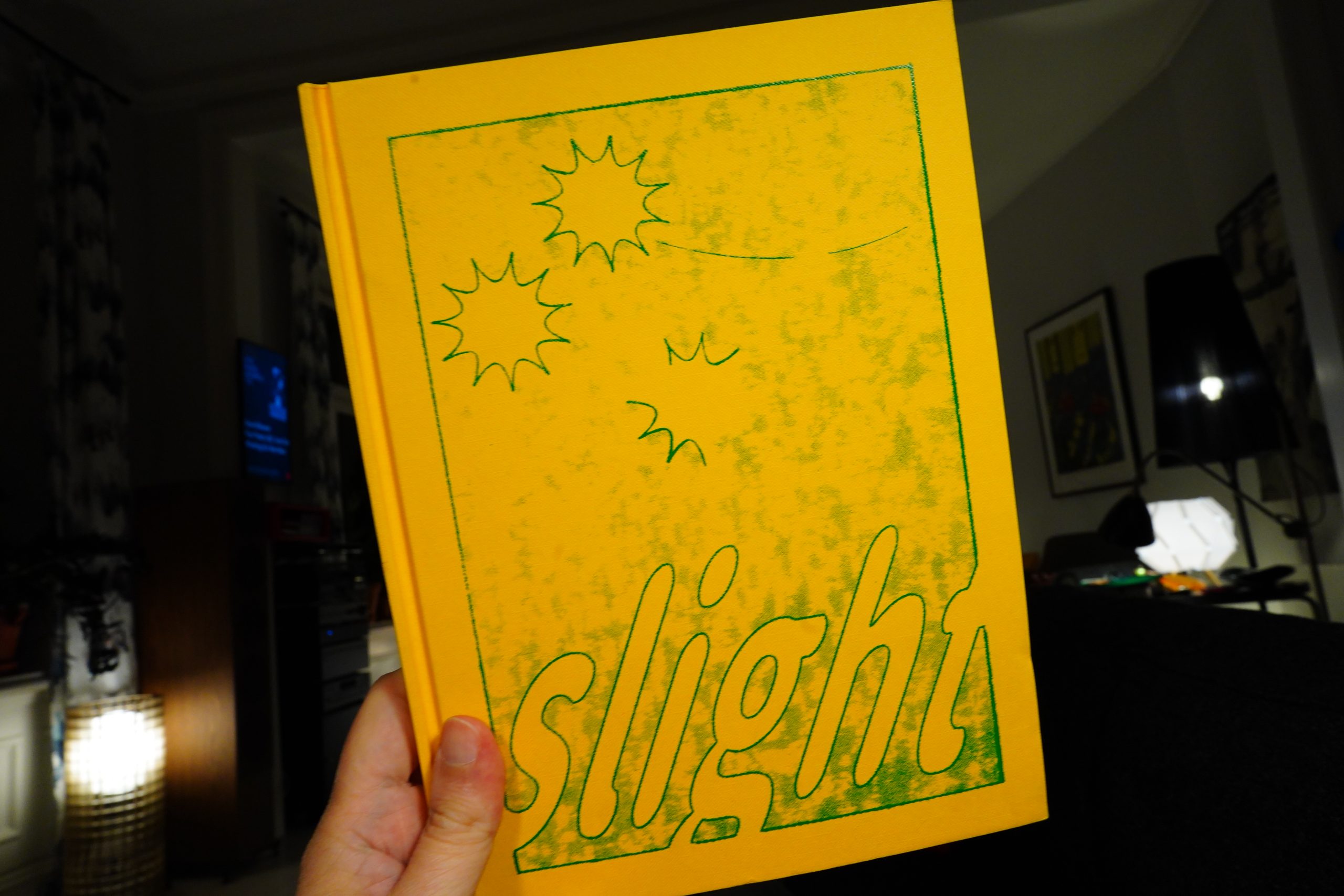 02:17: Slight by Simão Simões (Can Can Press)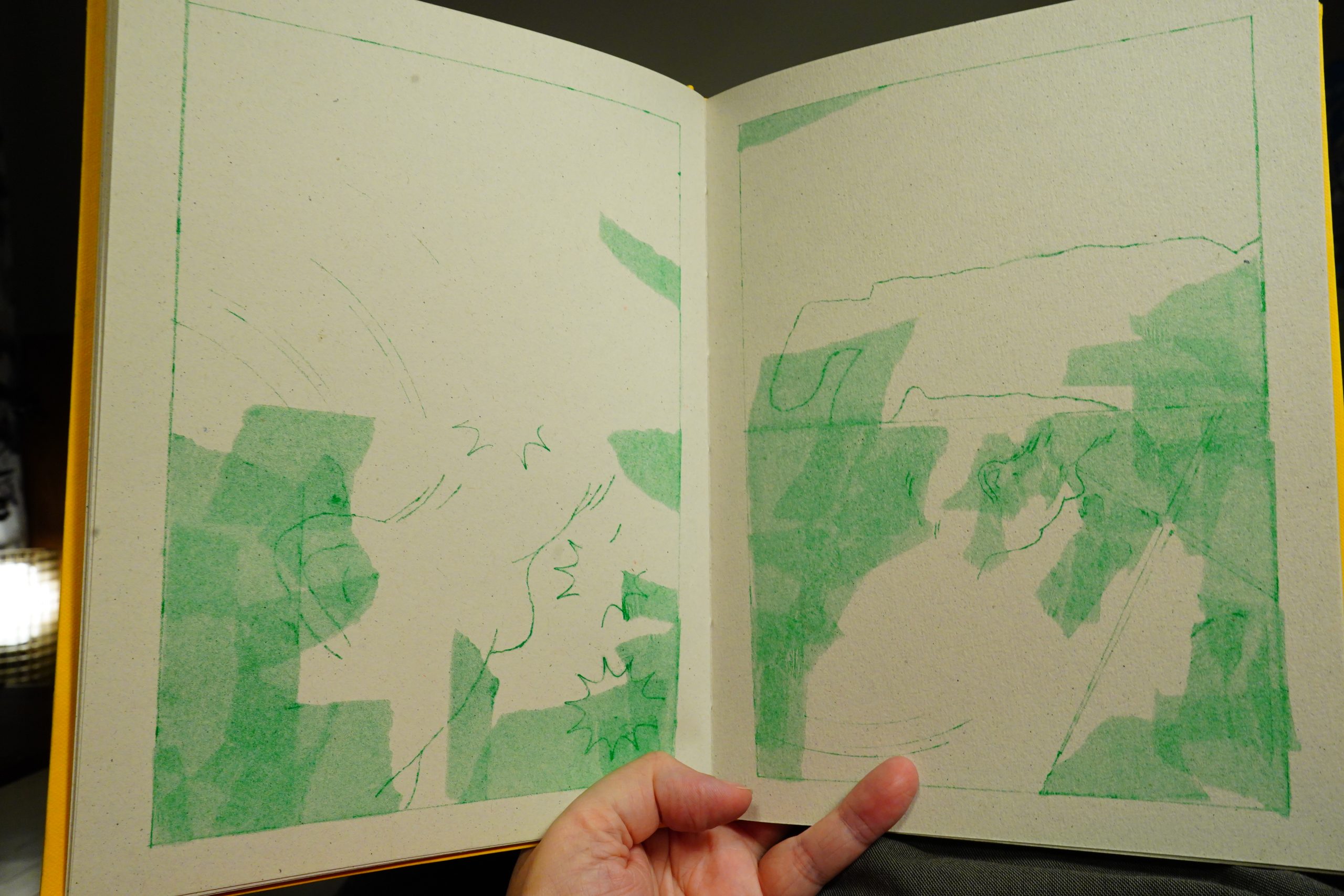 This is a very handsome book — it's printed on rough paper and has a very nice feel.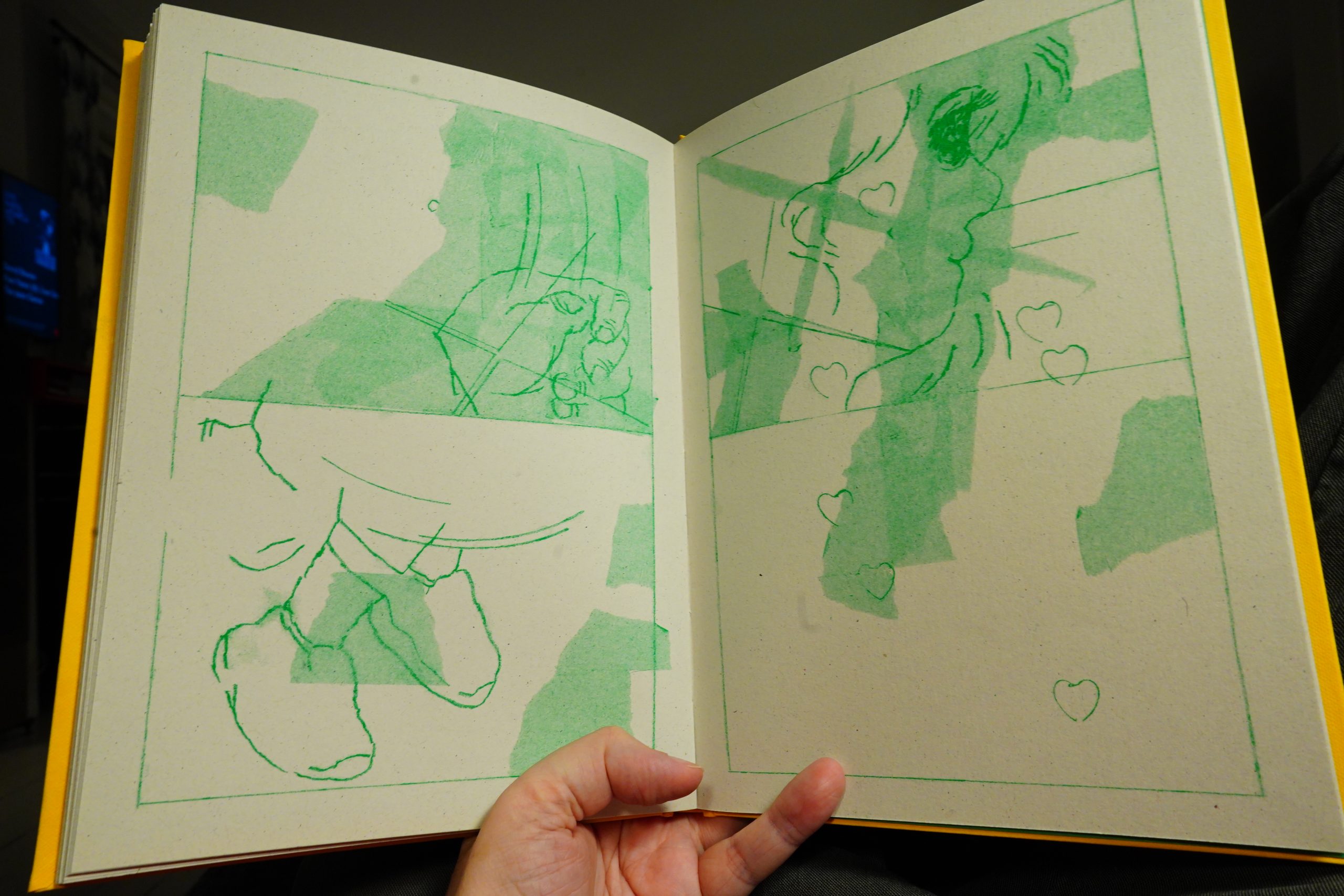 Slightly abstract comics have had an uptick lately, right? This isn't all formalist, but instead has a narrative of sorts, and it's a really cute one. (If I interpreted it correctly.) Great stuff.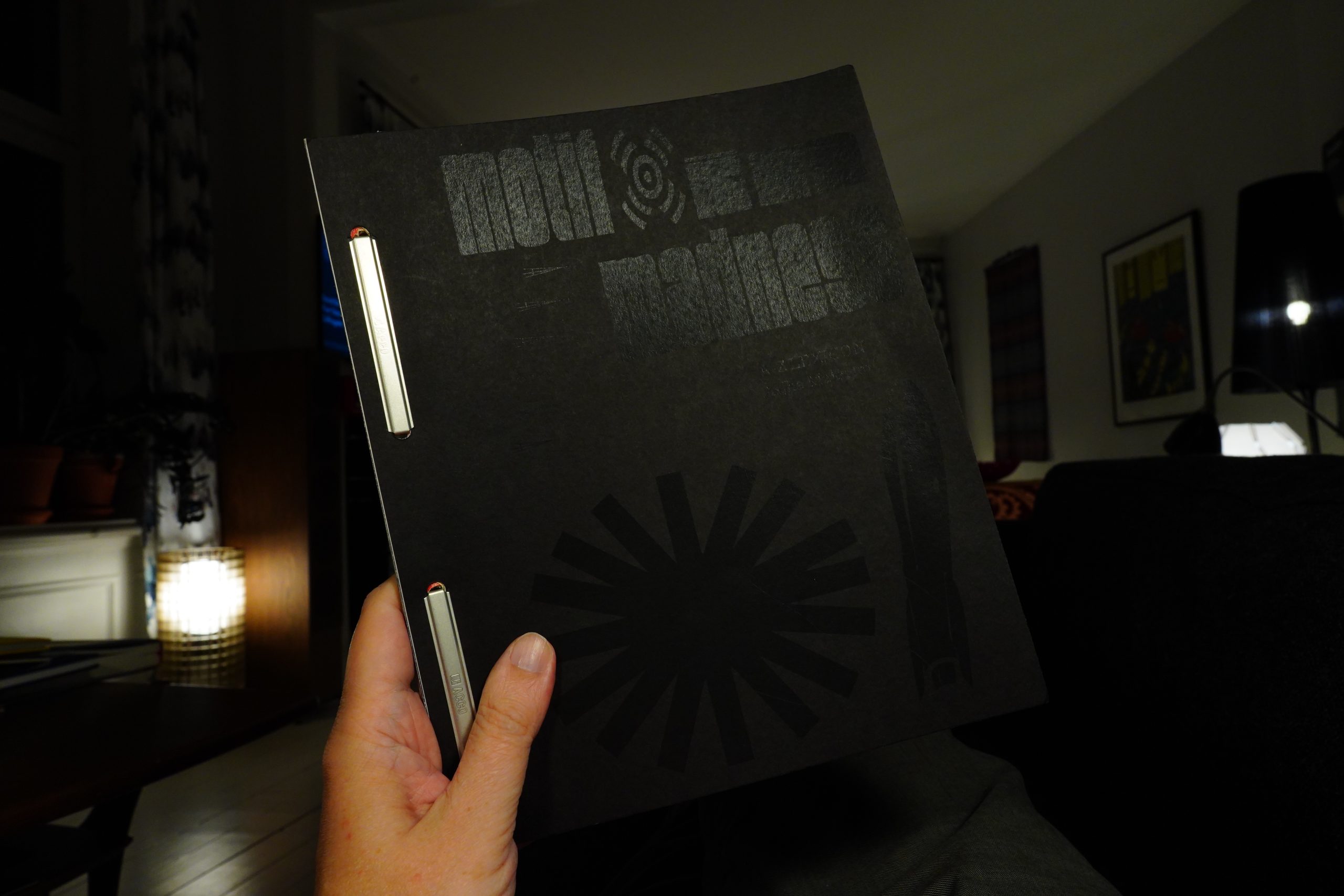 02:26: Motif in Madness by Asjha Malcolm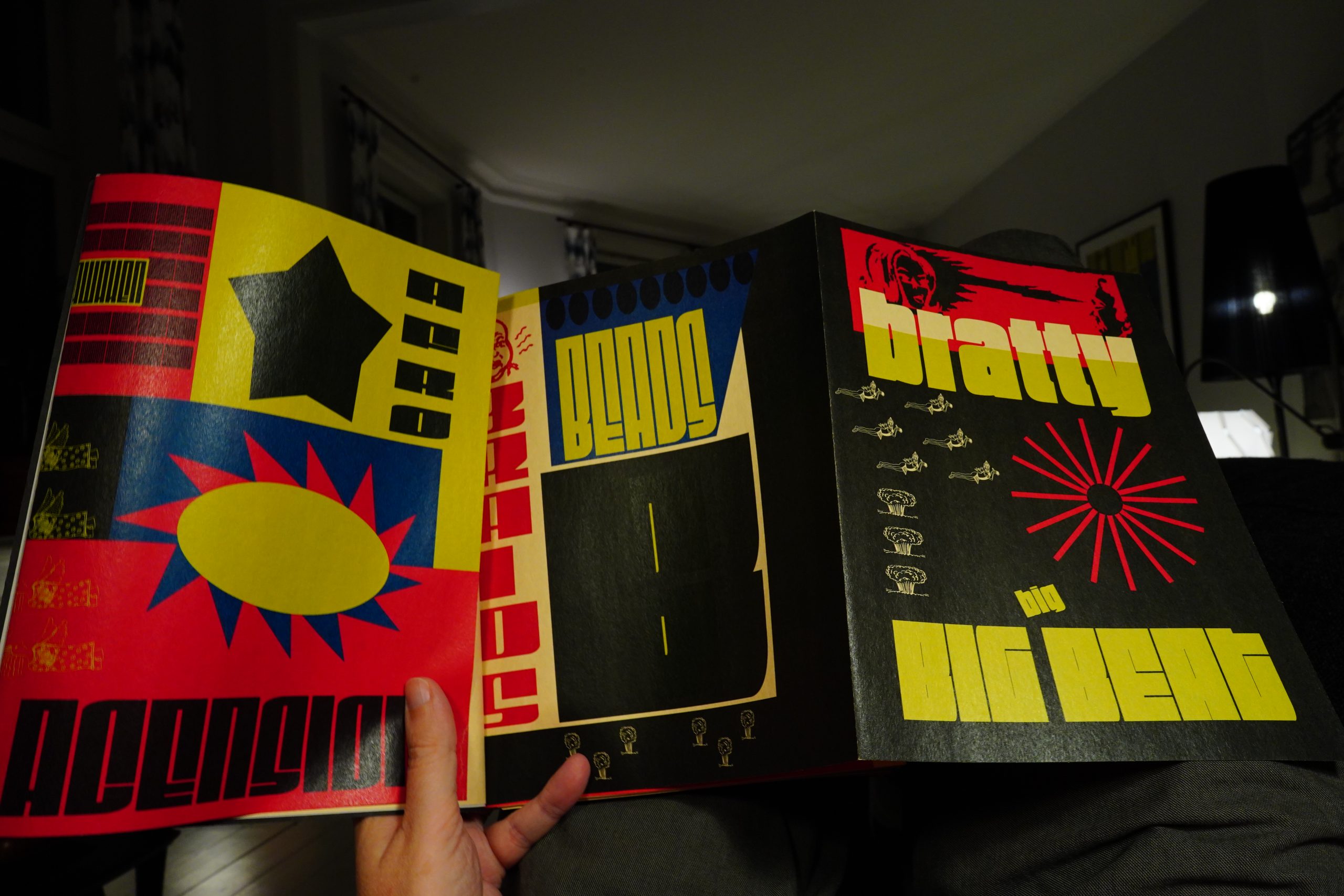 This is a uniquely assembled book — all the pages fold out, and it's bound with two huge clips.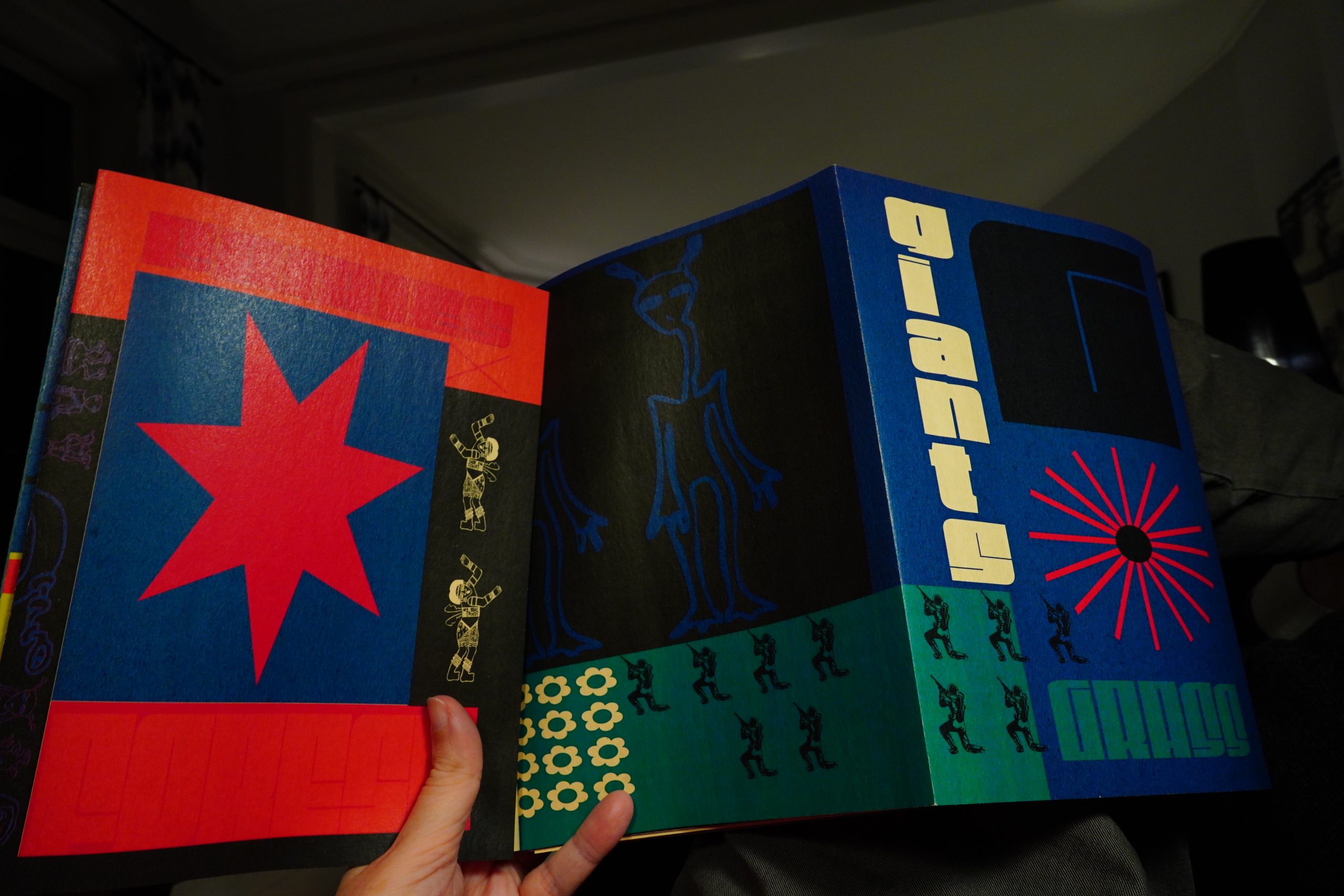 It's an A-Z — it says that each page features the first word starting with the letter in question that occurred to them.
It's really cool.
| | |
| --- | --- |
| David Bowie: Five Years (7): Aladdin Sane | |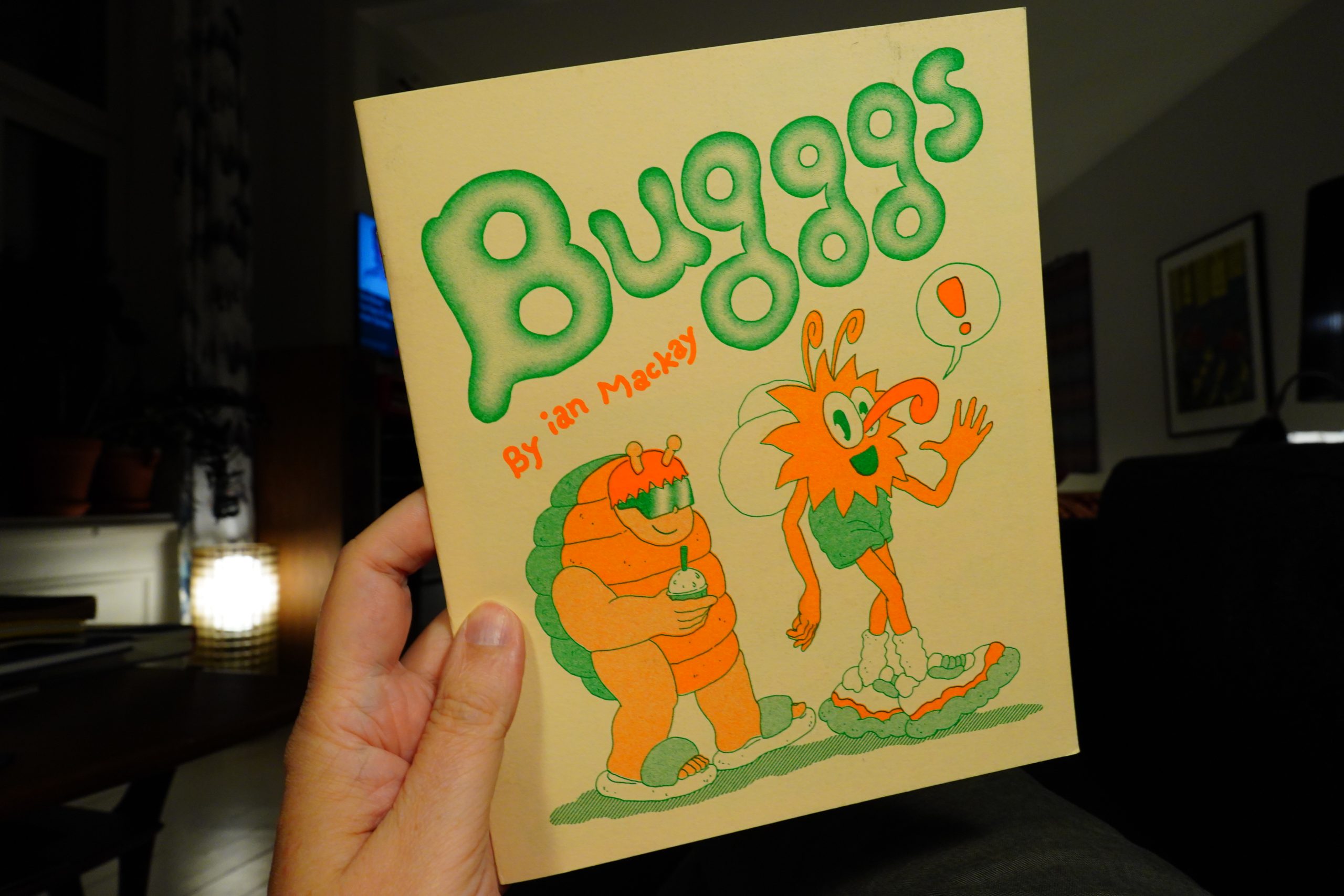 02:42: Bugggs by Ian Mackay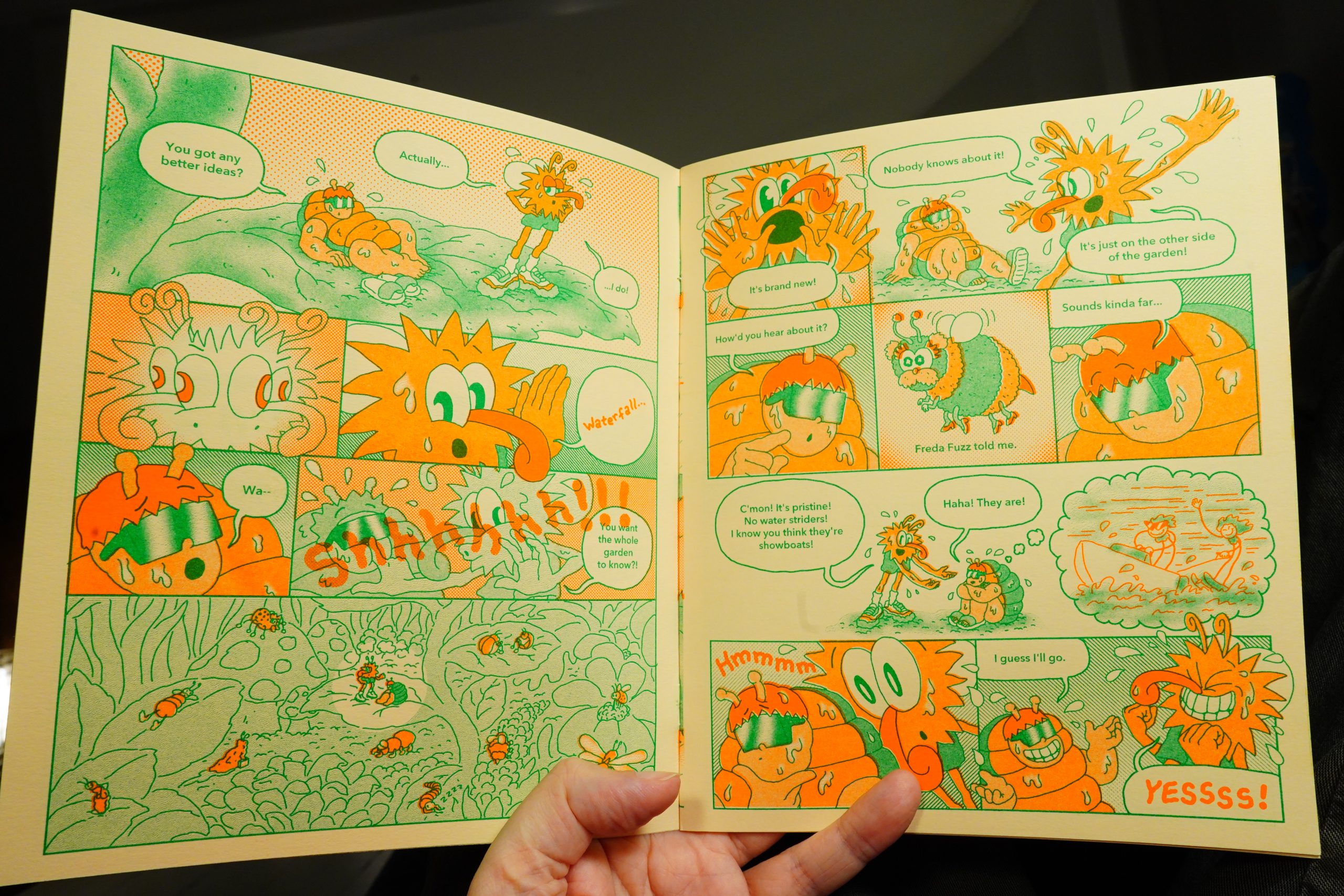 Riso-printed, I guess?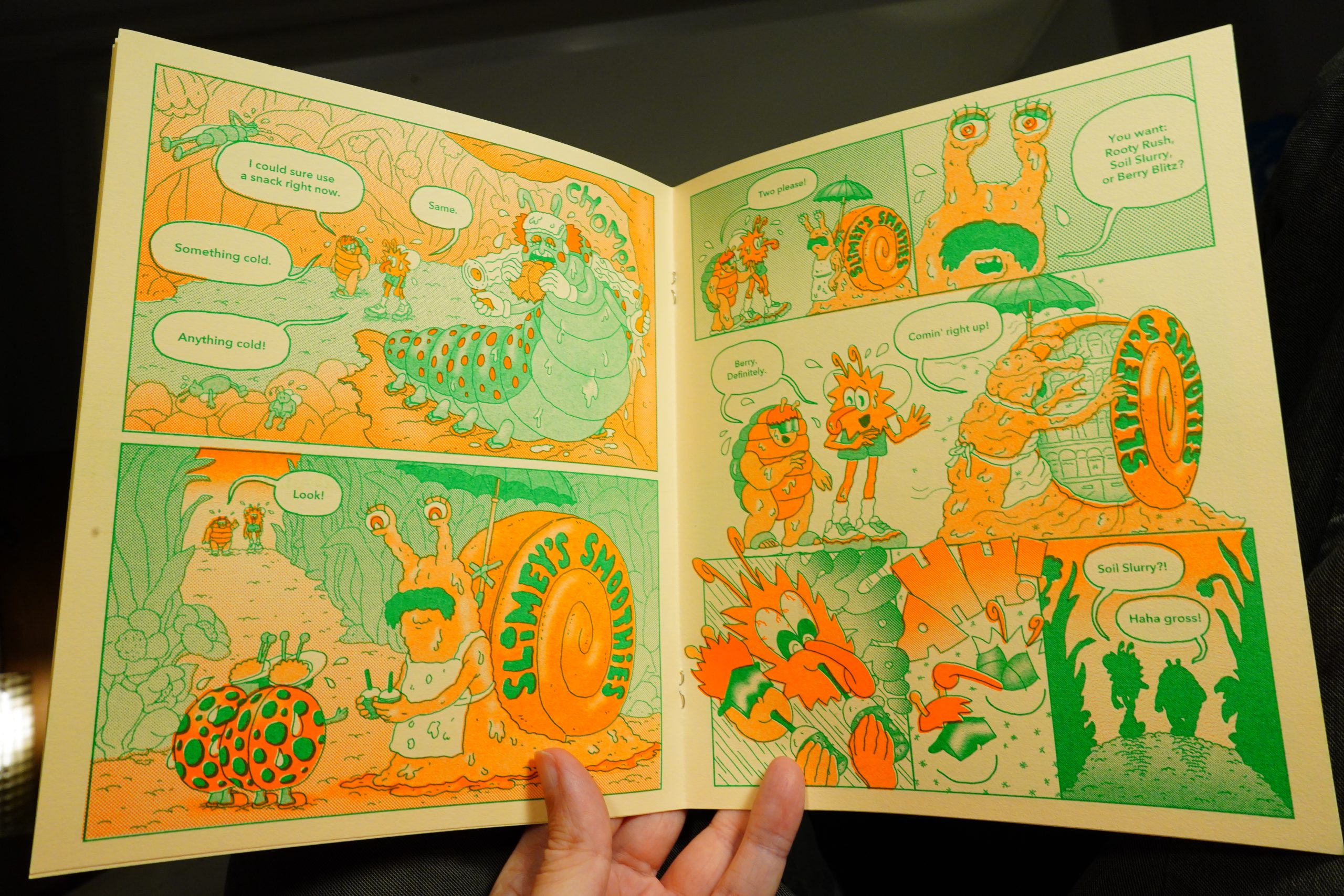 This is a really, really charming little book. Just a kind of perfect little thing.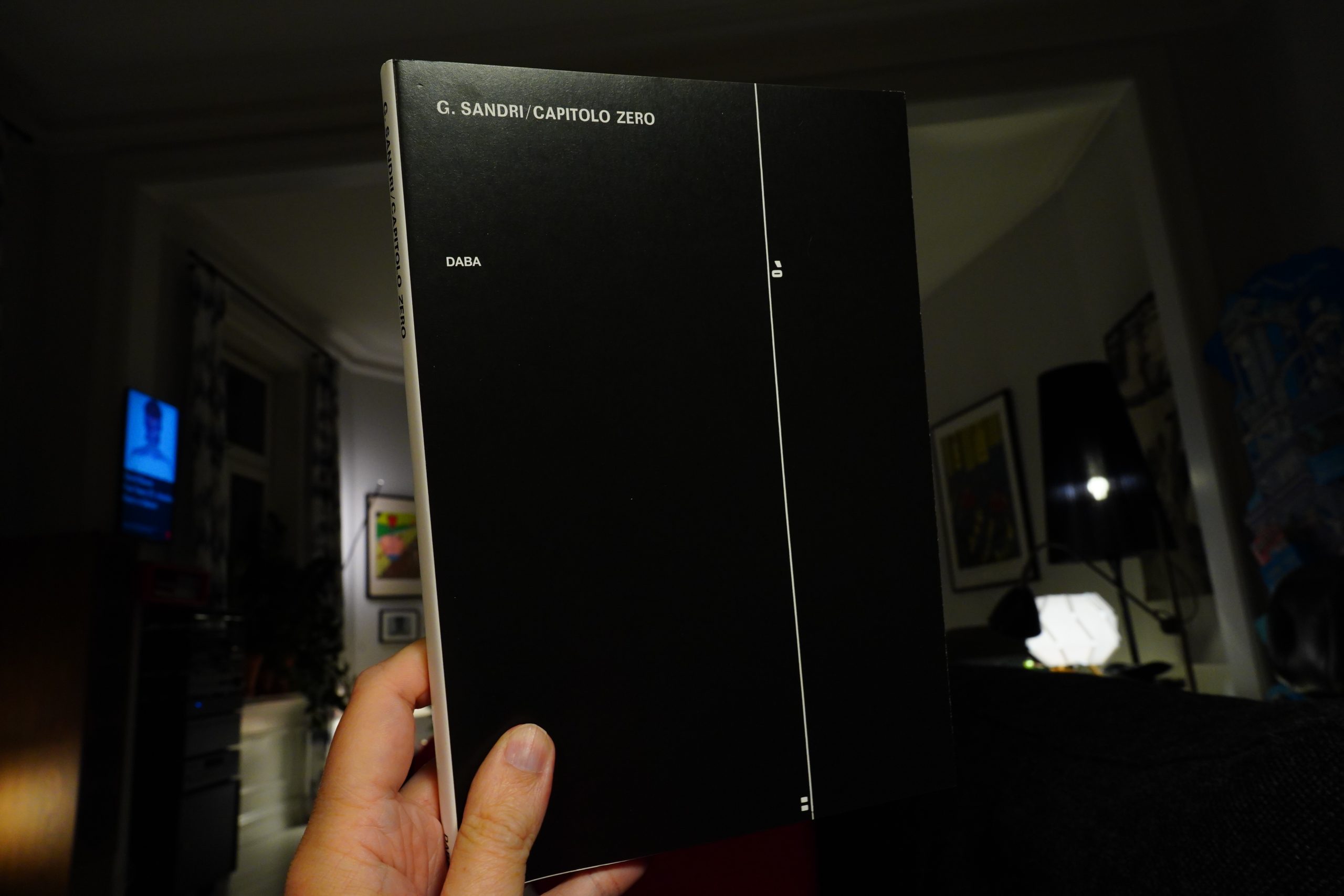 02:46: Capitolo Zero by G. Sandri (Daba)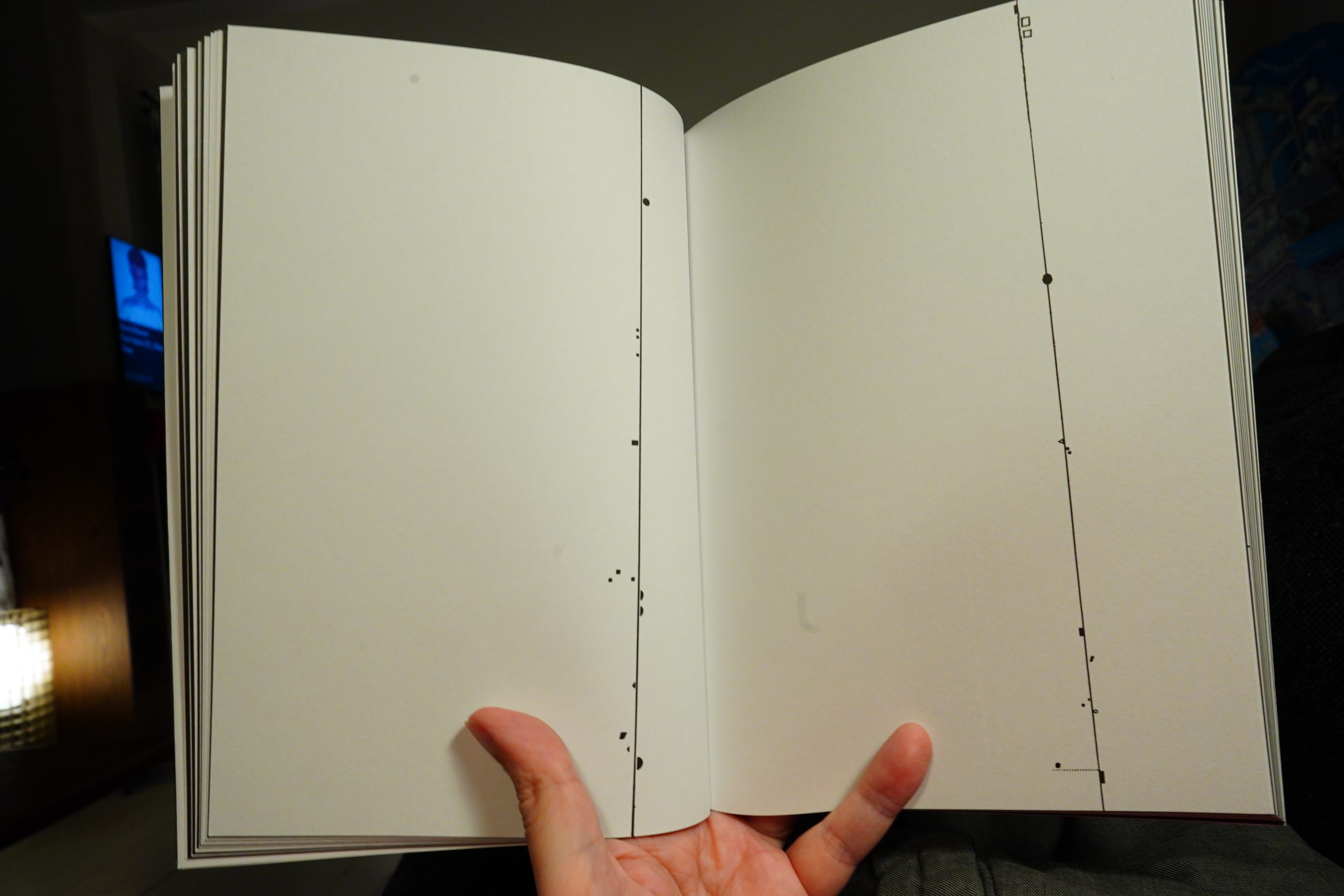 This book was originally published in 1969 in Italy.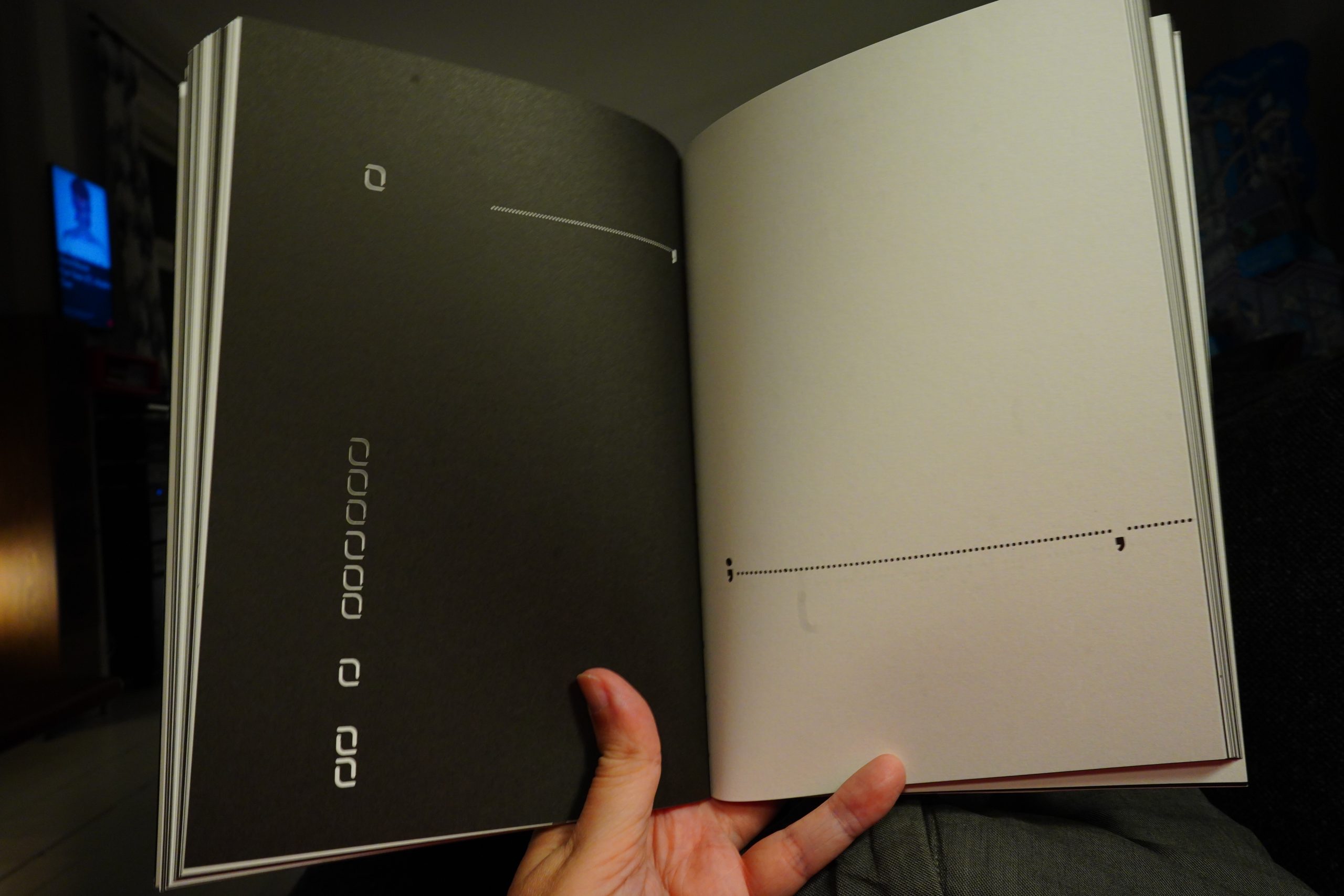 The introduction talks about a narrative here, and I can kinda sorta see it.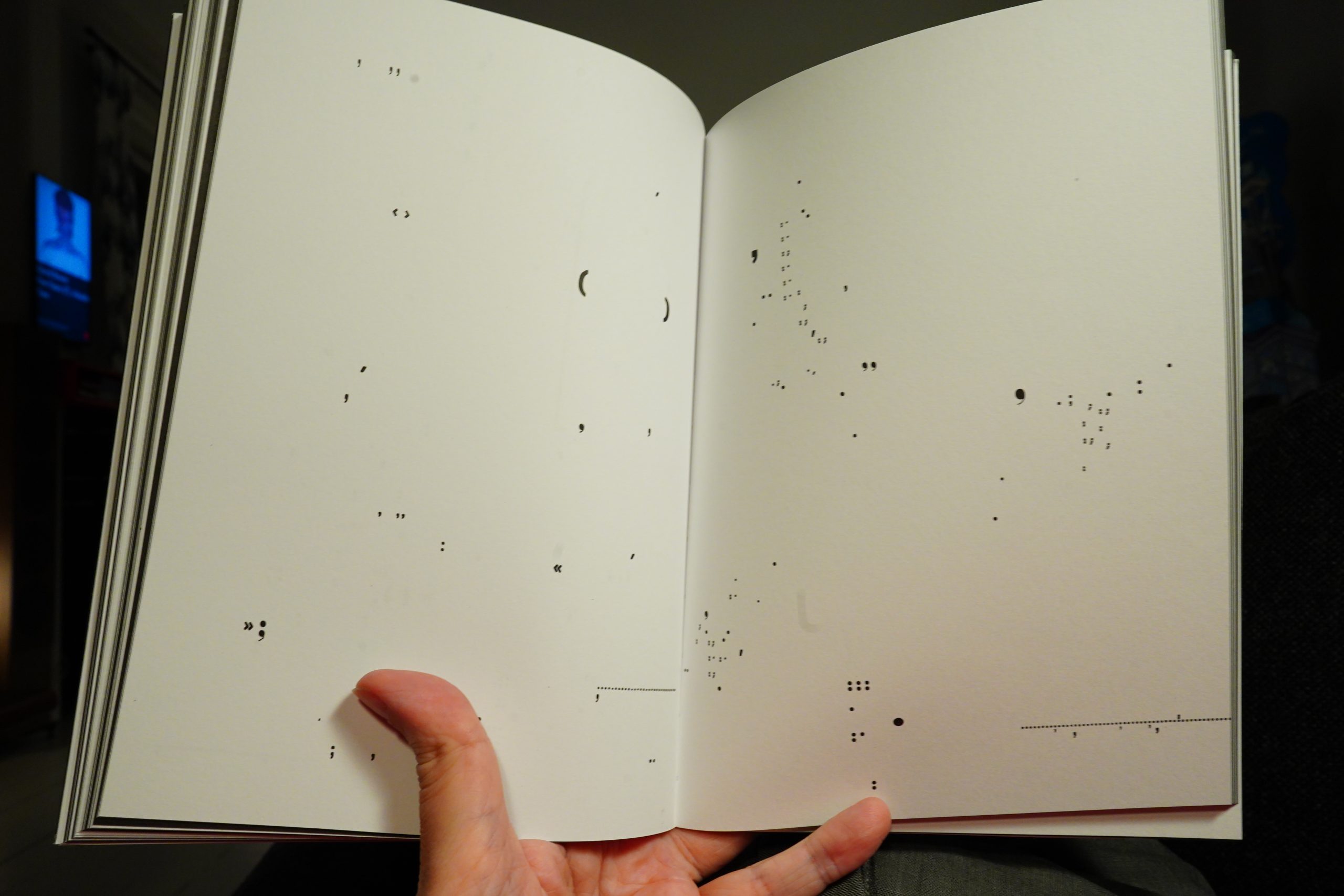 It's got a rhythm of sorts, and feels oddly intriguing.
OK, that's the last of the comics/comics-adjacent books I got from Printed Matter… and now I think it's time to read some more mainstream books.
| | |
| --- | --- |
| David Bowie: Who Can I Be Now? (1): Diamond Dogs | |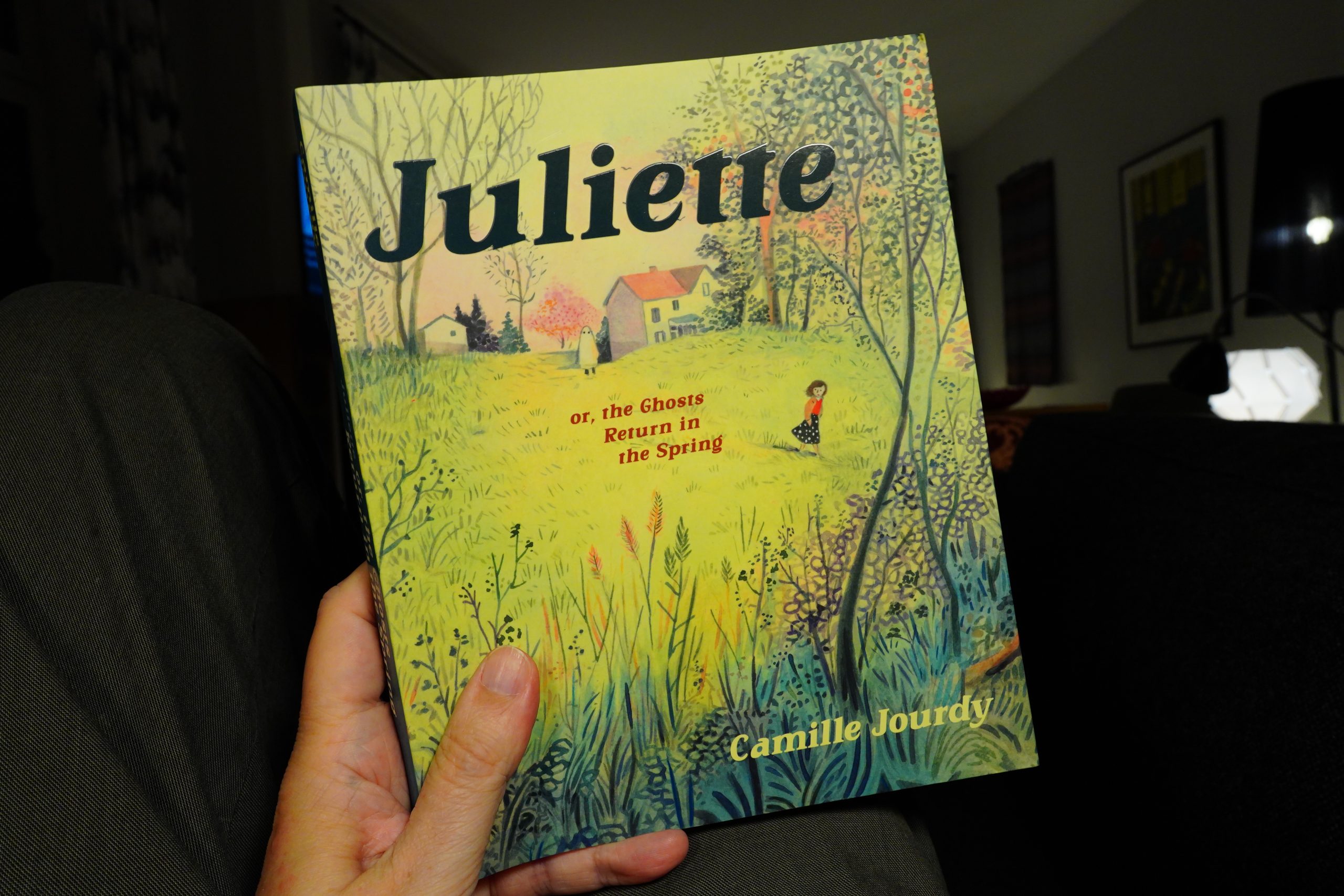 02:58: Juliette by Camille Jourdy (Drawn & Quarterly)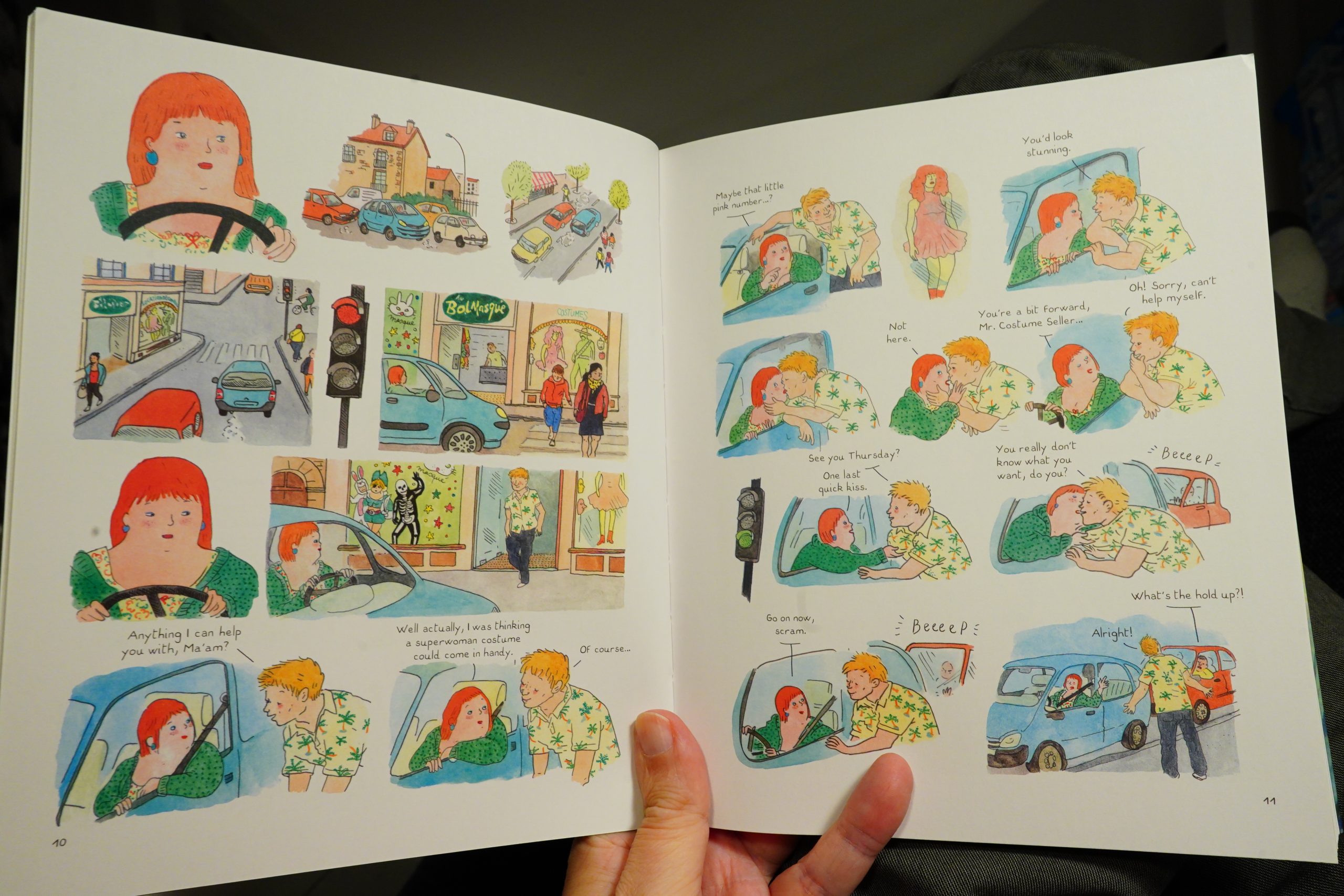 Lovely colours.
This book starts off in a really frustrating way, though. We're not introduced to any of the bewildering number of people, or learn what their relationship to one another is. And it's structured in a way that it seems like it could perhaps be a book with many different timelines, and perhaps we're watching the same characters in different time periods or something? So for the first 50 pages or so, I spent half the time flipping back and forth, trying to determine who was who and doing what — and they way they're drawn, it's difficult to tell some of the characters apart.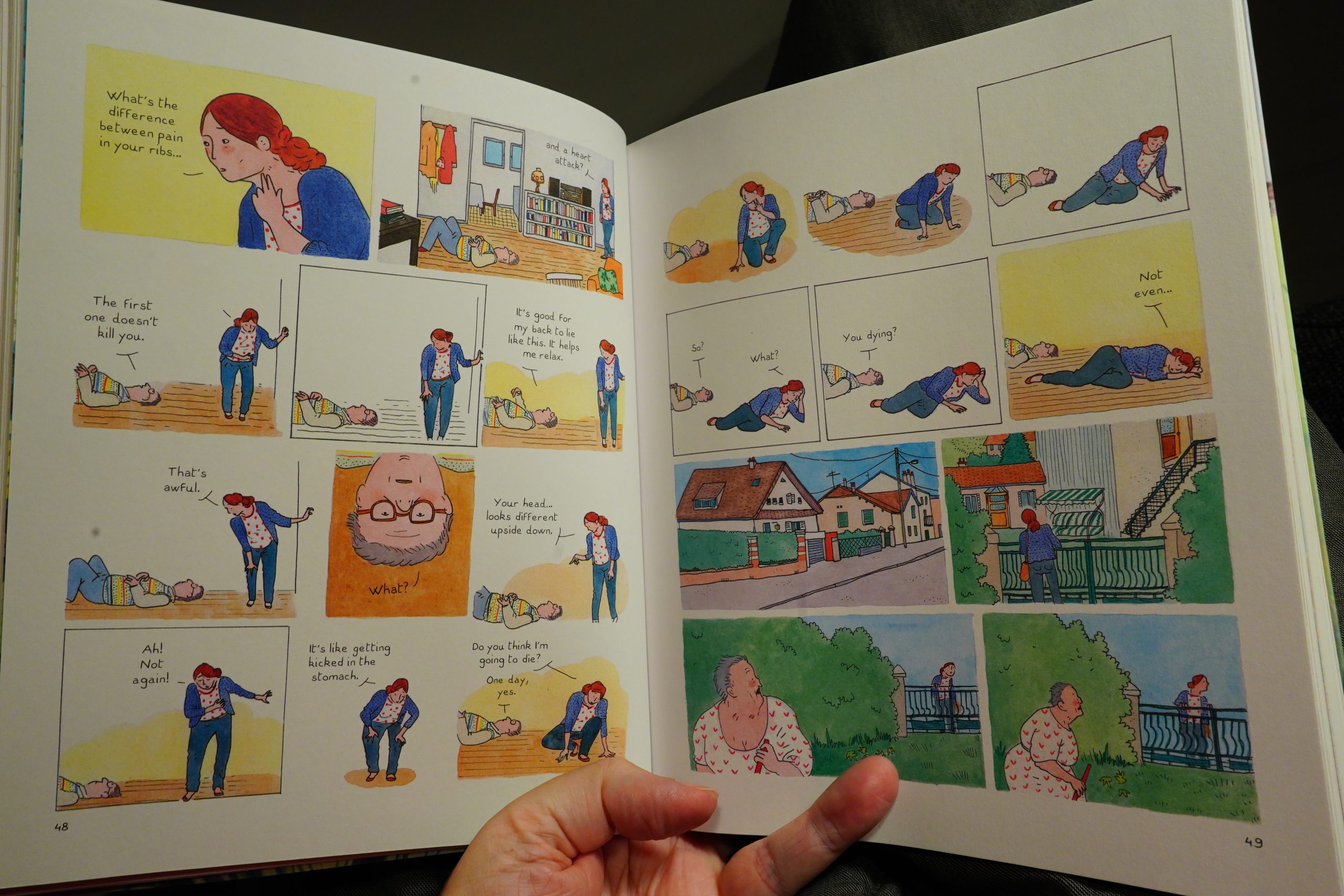 But after about fifty pages, things straighten out, and while it's still sometimes hard to tell the characters apart, it starts being enjoyable to read.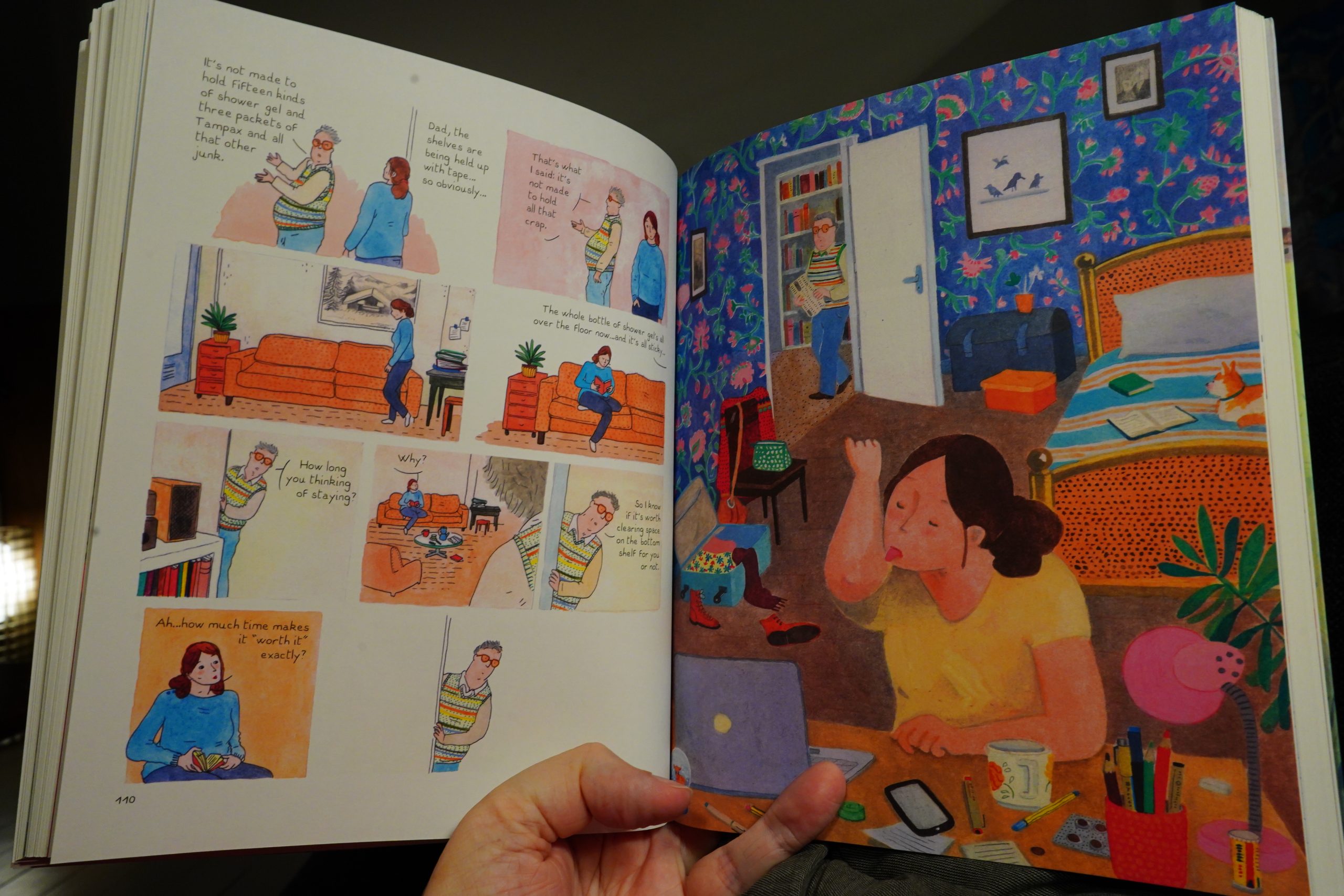 It's a very low-key book, and none of the expected clichés in a book like this happen — instead we just end on a kind of wistful (but hopeful) note.
It's pretty good.
| | |
| --- | --- |
| David Bowie: Who Can I Be Now? (2): David Live (1) | |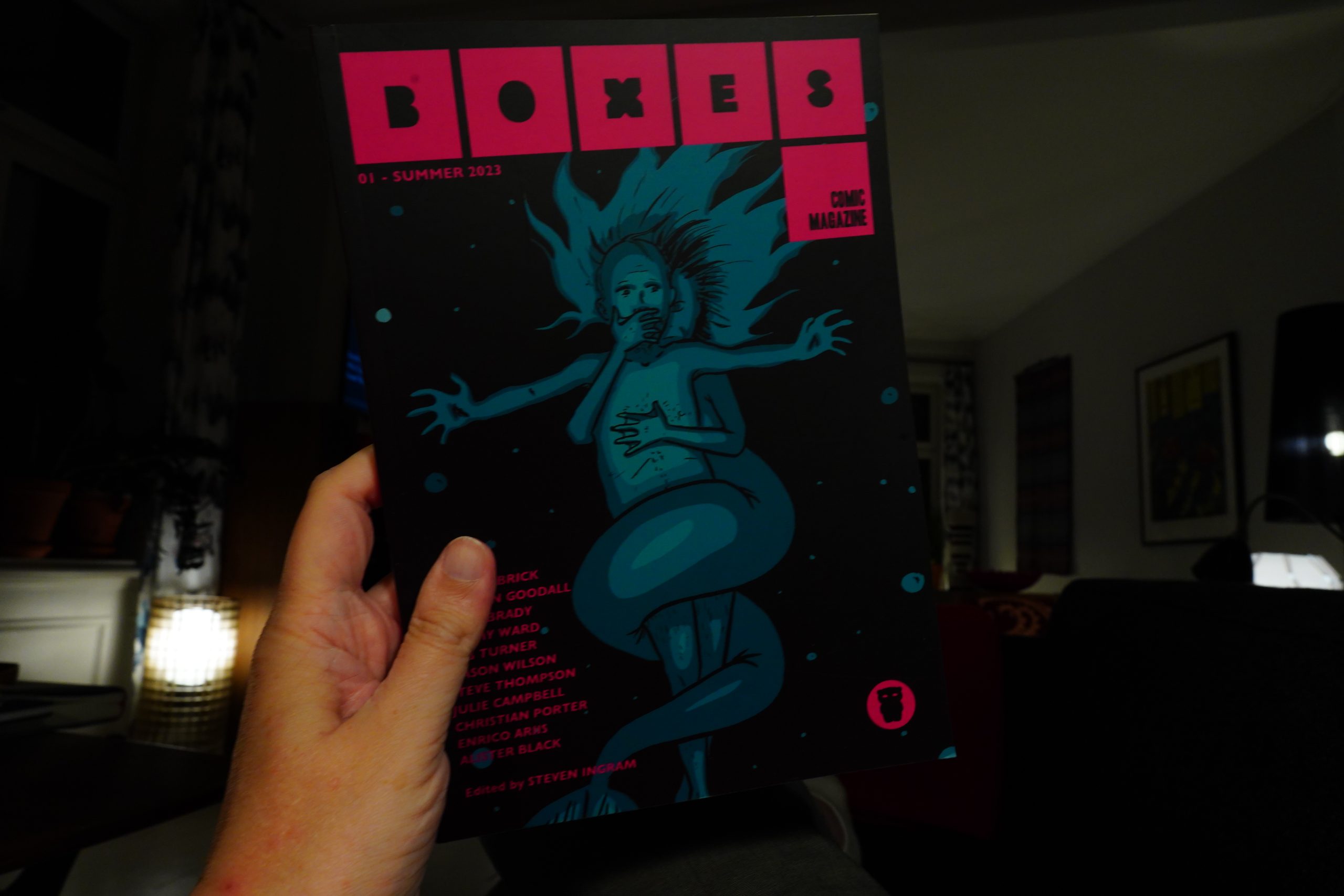 04:11: Boxes #1 edited by Steven Ingram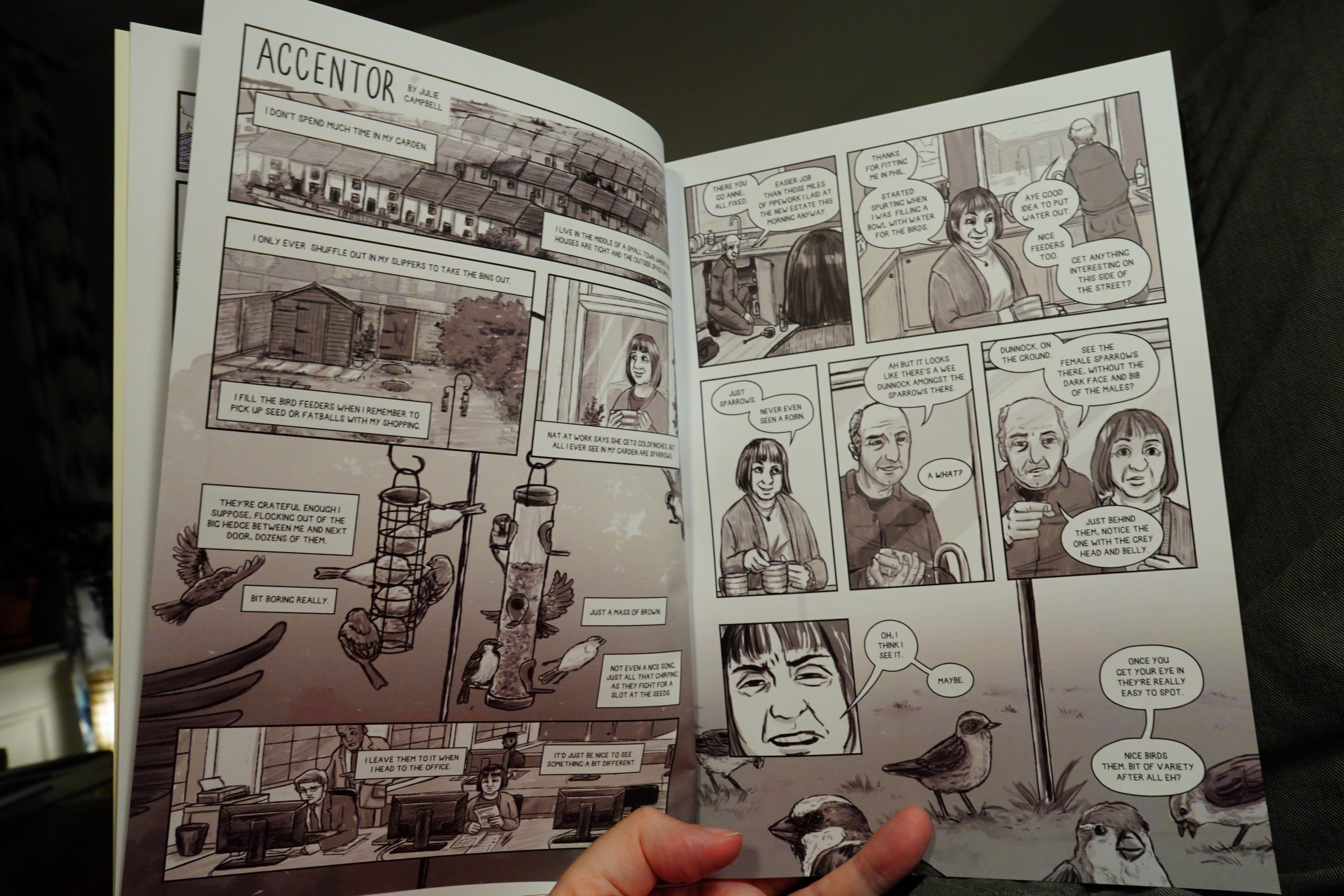 Hm… Oh yeah, I got this from a Kickstarter. It's an anthology of shorter pieces. Most are kinda wistful.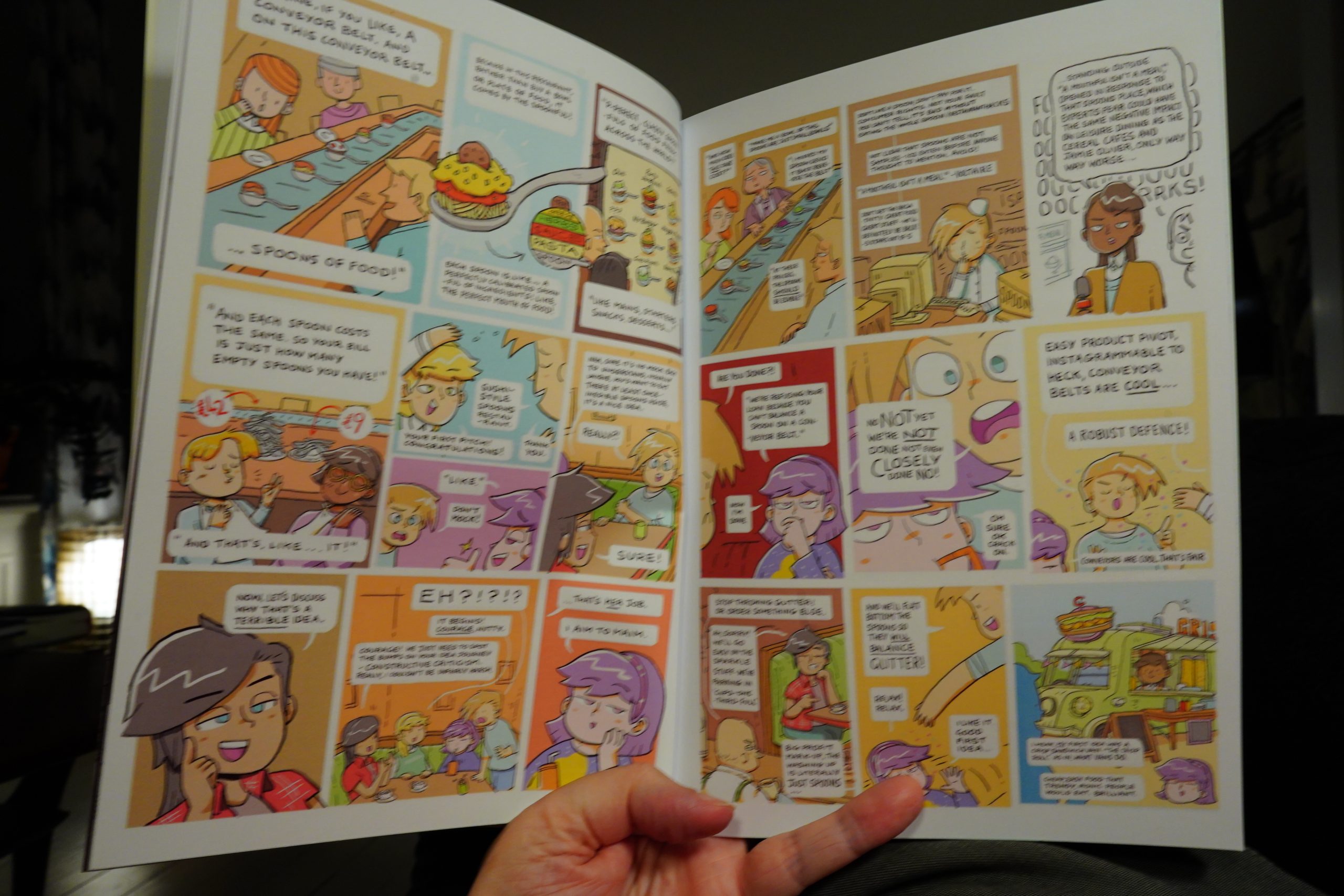 I think that's a brilliant idea for a restaurant, but while they come up with many reasons why not, they don't mention the most obvious one: You can't serve hot dishes that way. Which is why only sushi places use a conveyor belt.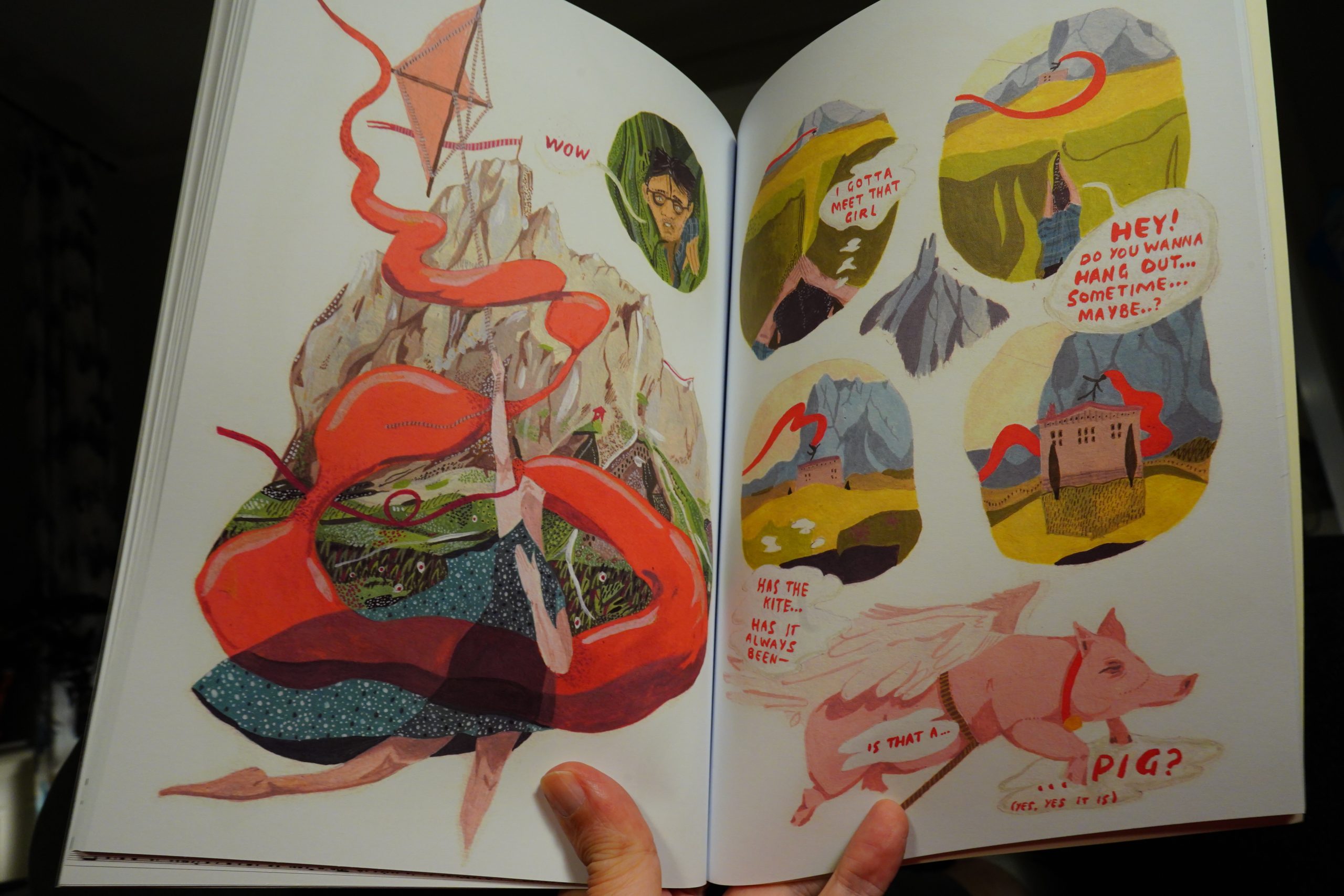 There's a variety of approaches…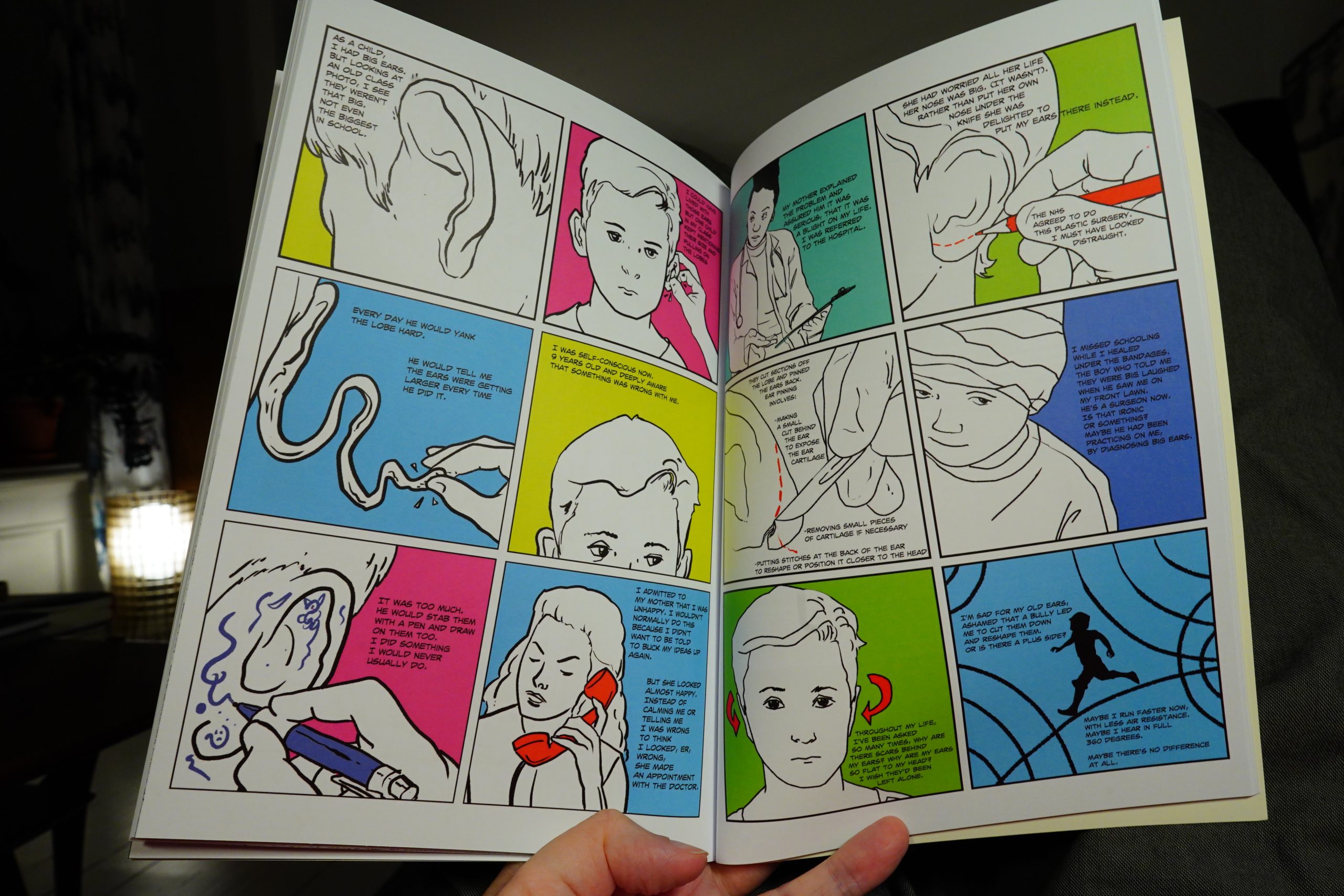 … but there's a kinda unity of mood going on in most of the pieces, so it feels pretty coherent.
(And the moral of this story is that you should never listen to your kids, I guess.)
| | |
| --- | --- |
| David Bowie: Who Can I Be Now? (3): David Live (2) | |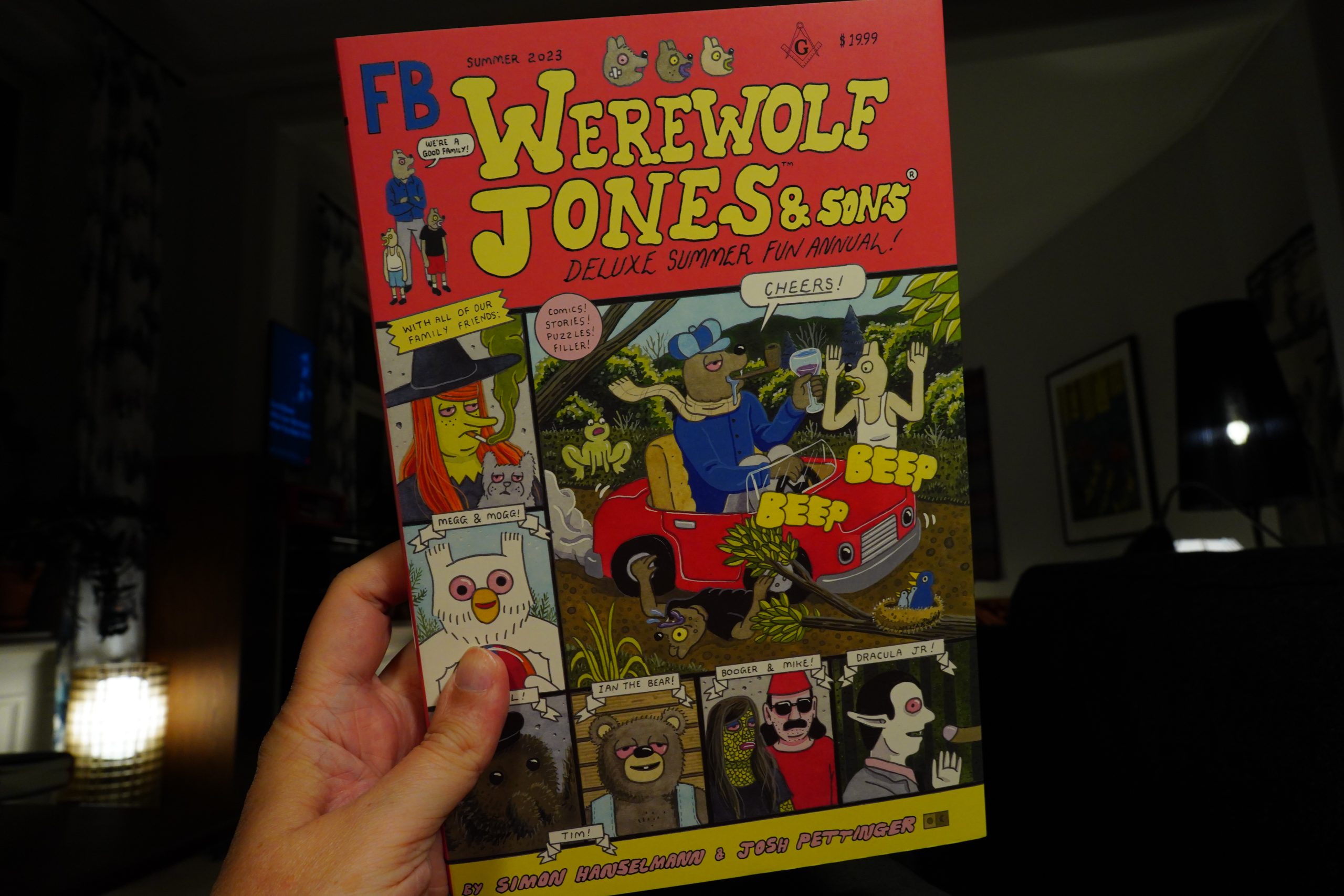 04:33: Werewolf Jones & Sons Deluxe Summer Fun Annual! by Simon Hanselmann & Josh Pettinger (Fantagraphics)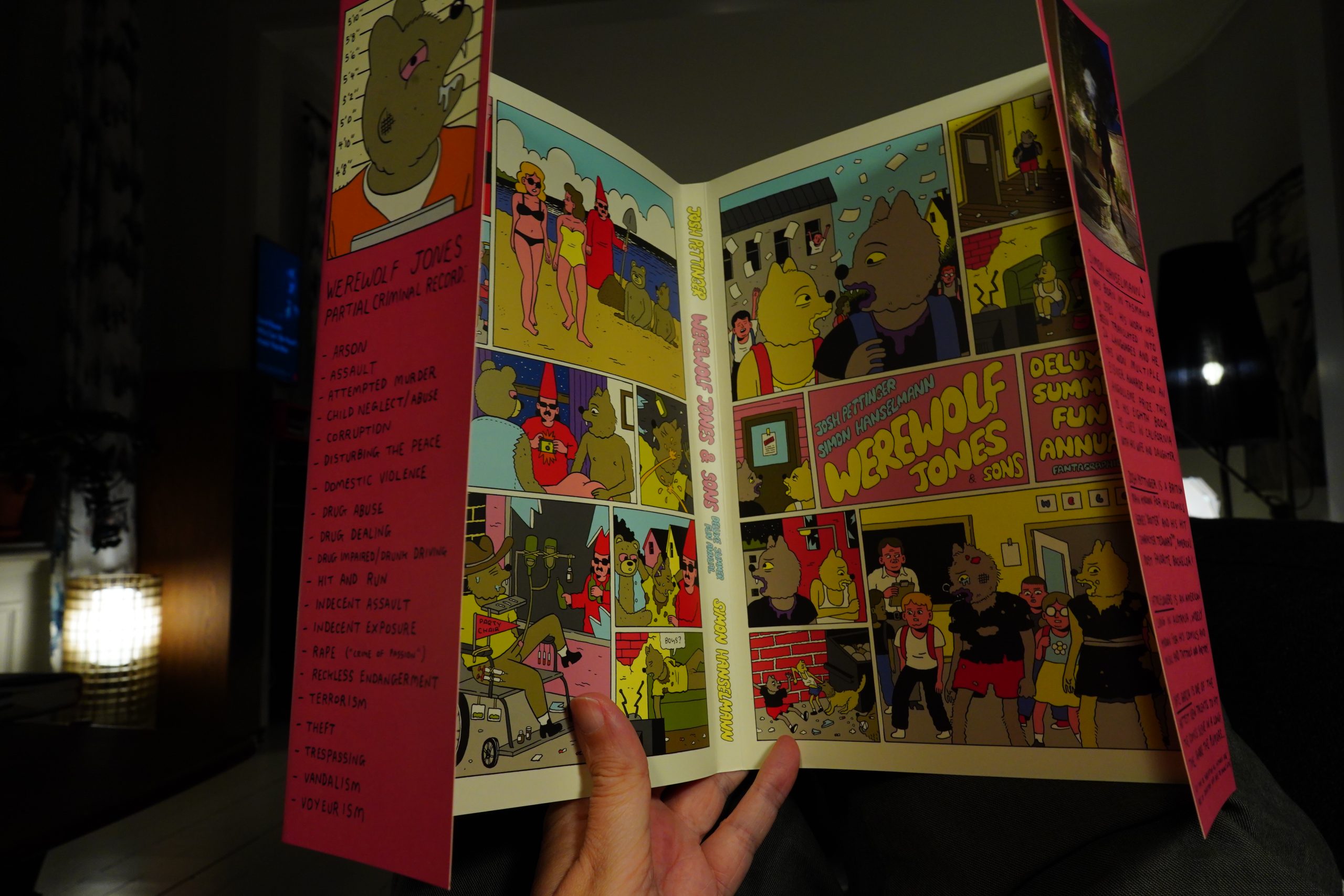 This is a fancy hardback with a nice dust jacket.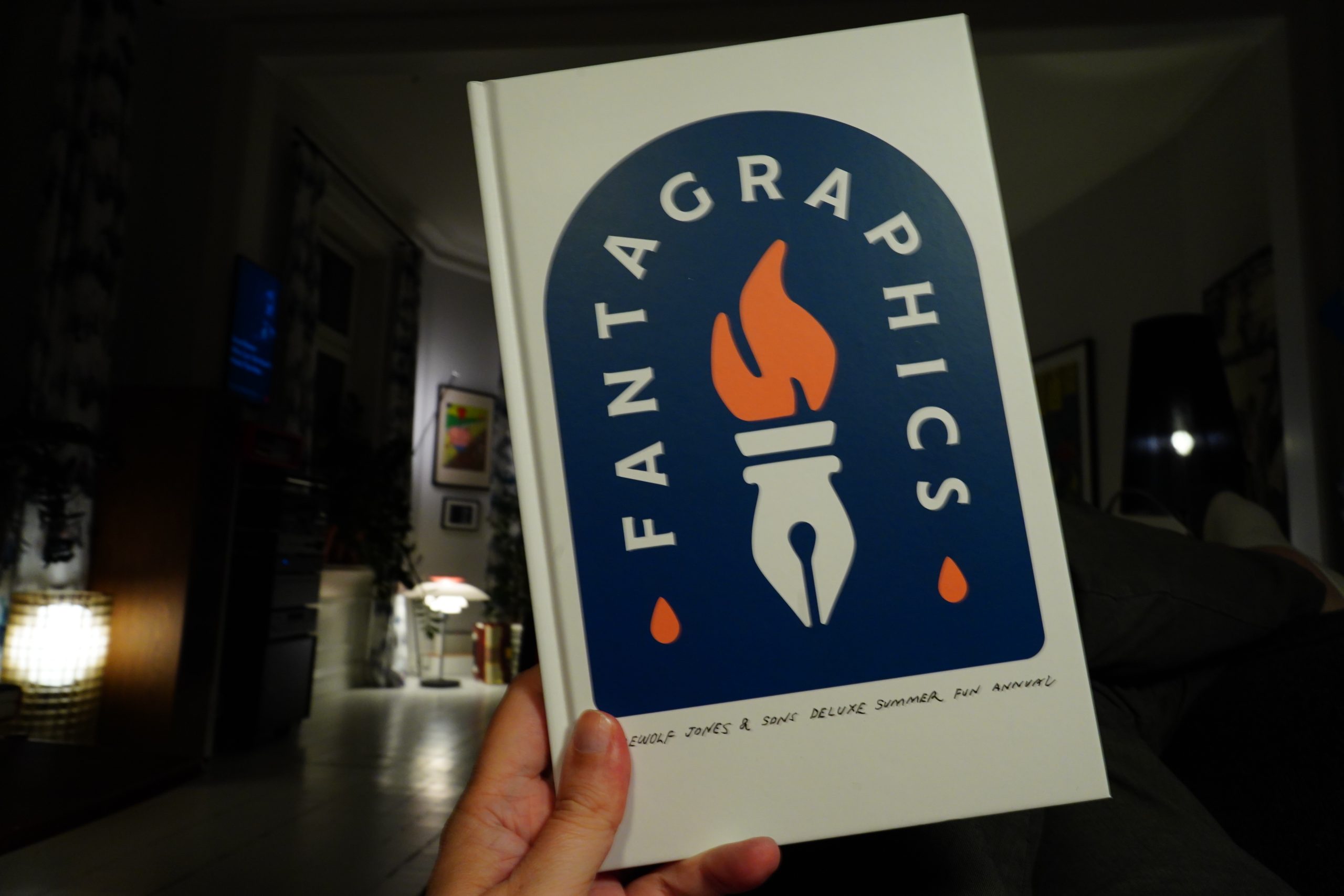 Heh heh. I assume Hanselmann did that just to make fun of the horrible new Fantagraphics logo.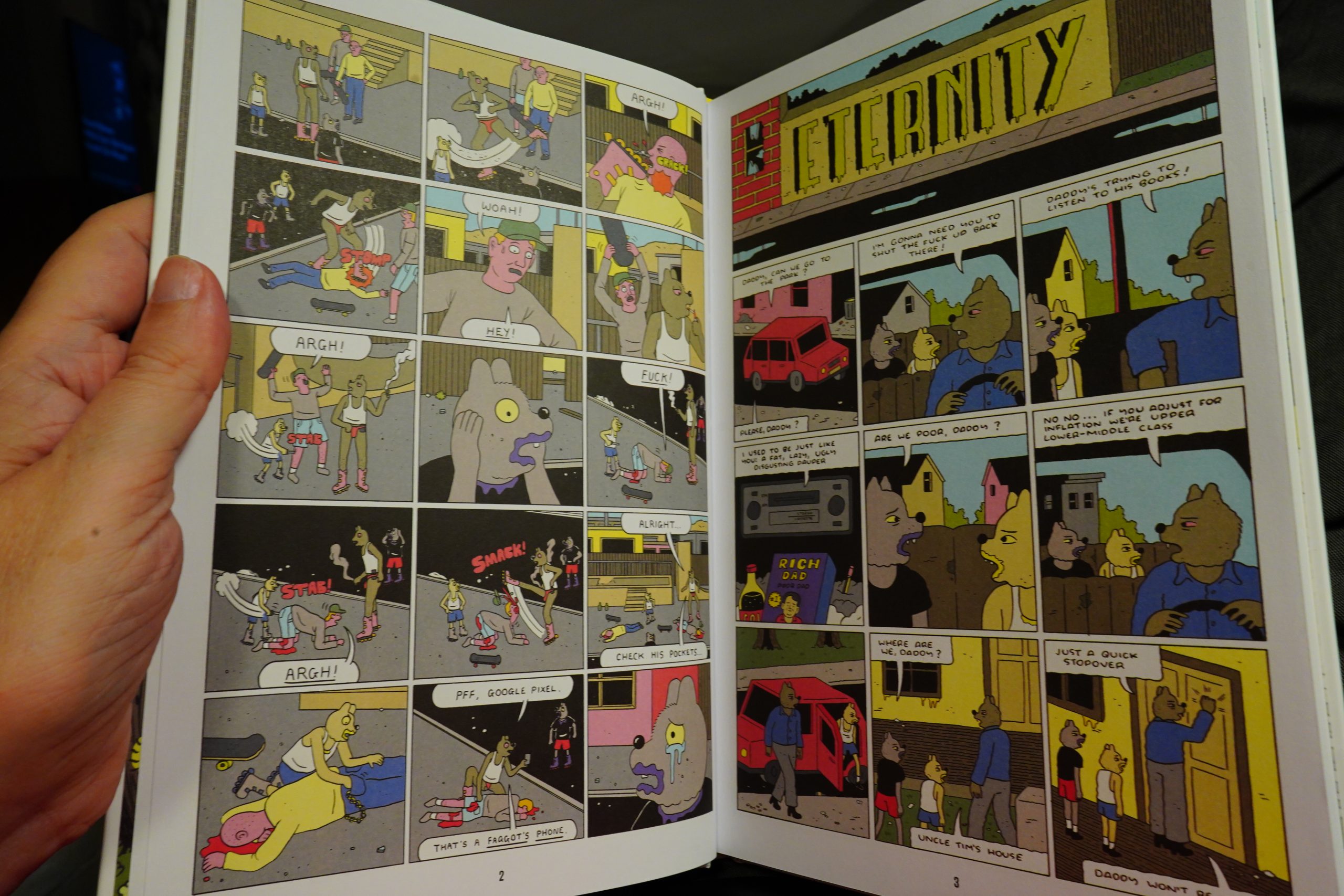 Oh, I've read this before? Ah, right, it says on the spine that this is a collection of things from various zines (but now coloured).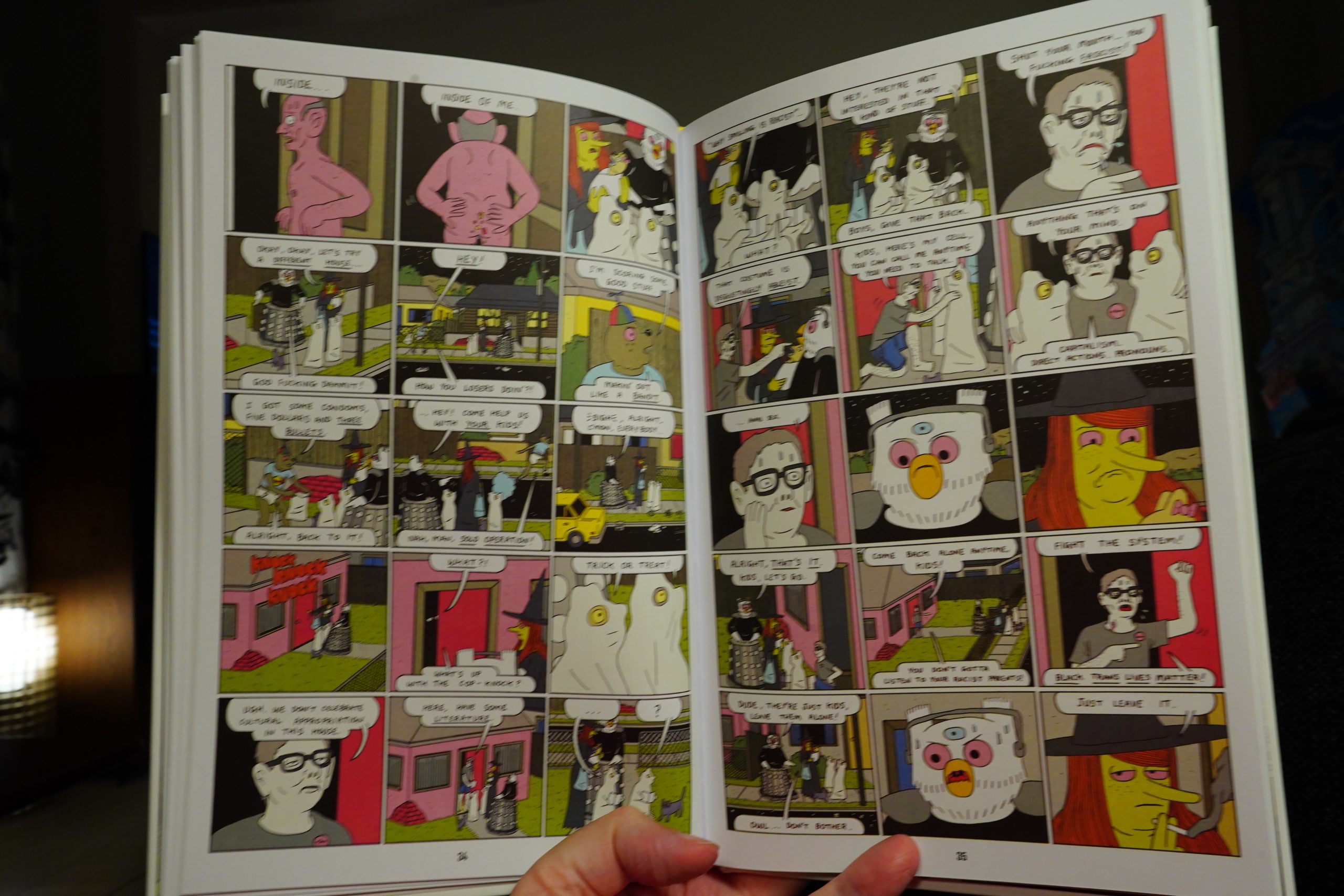 I thought most of these pieces were pretty harsh the first time around, and collected like this, it's a lot to take. But there's some really funny sequences here amongst the "eeep" stuff.
I though Pettinger's pieces were pretty weak, but the one by HTMLflowers was great.
| | |
| --- | --- |
| David Bowie: Who Can I Be Now? (6): The Gouster | |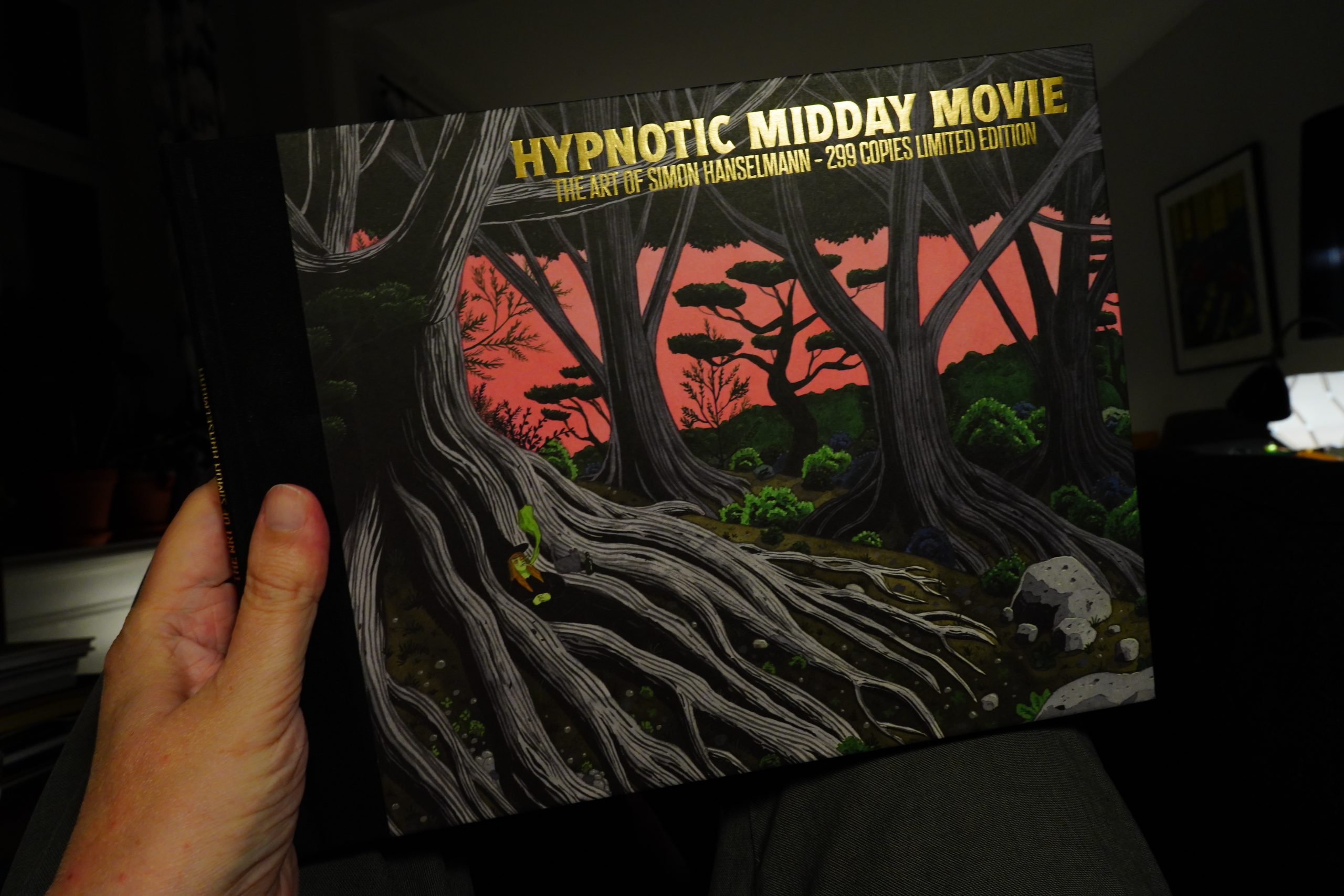 05:08: Hypnotic Midday Movie by Simon Hanselmann (The Mansion Press)
Yes! More Hanselmann.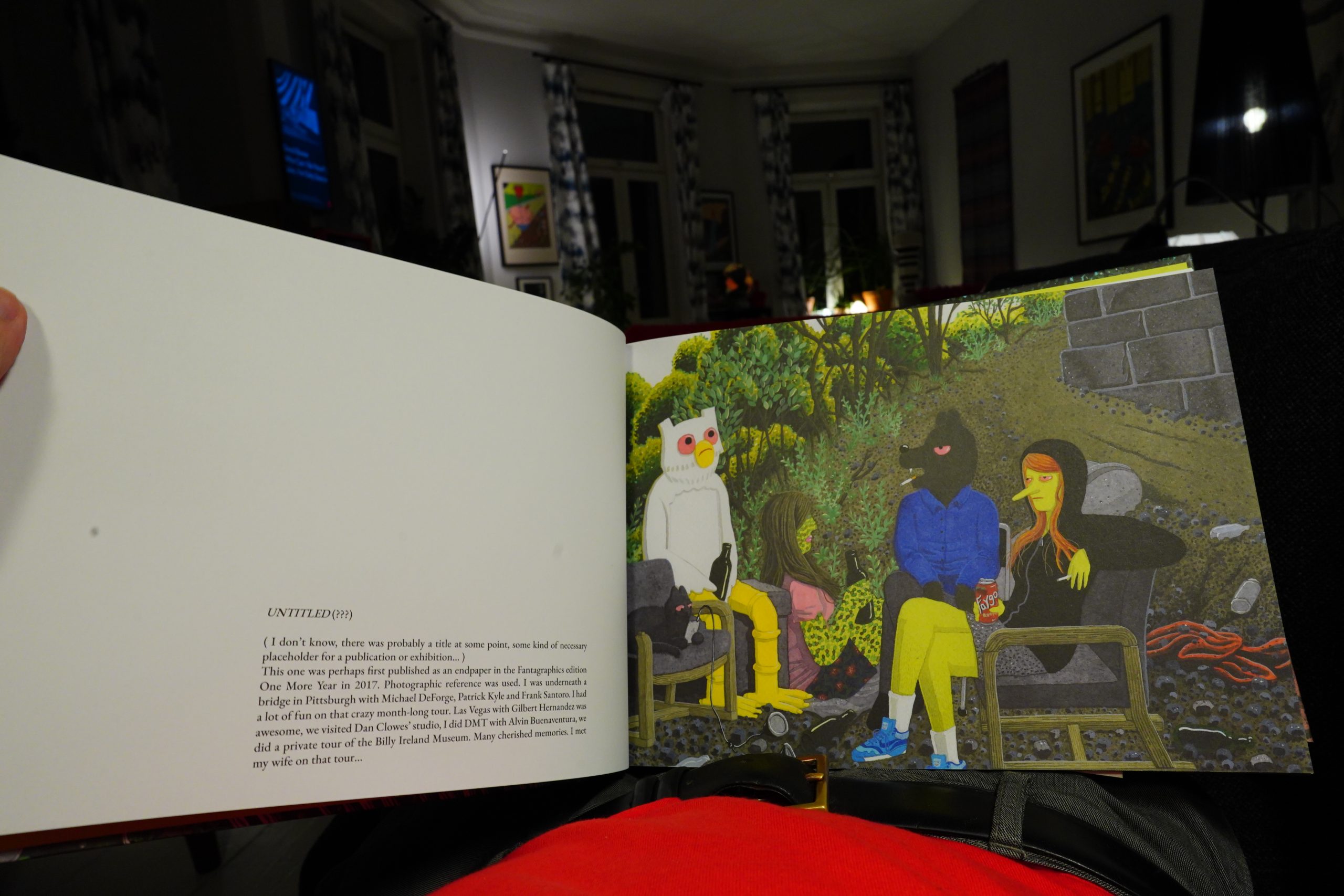 This is a collection of paintings with commentary from Hanselmann. Most of the paintings have been used as endpapers in various books, but it's cool having them collected like this, too.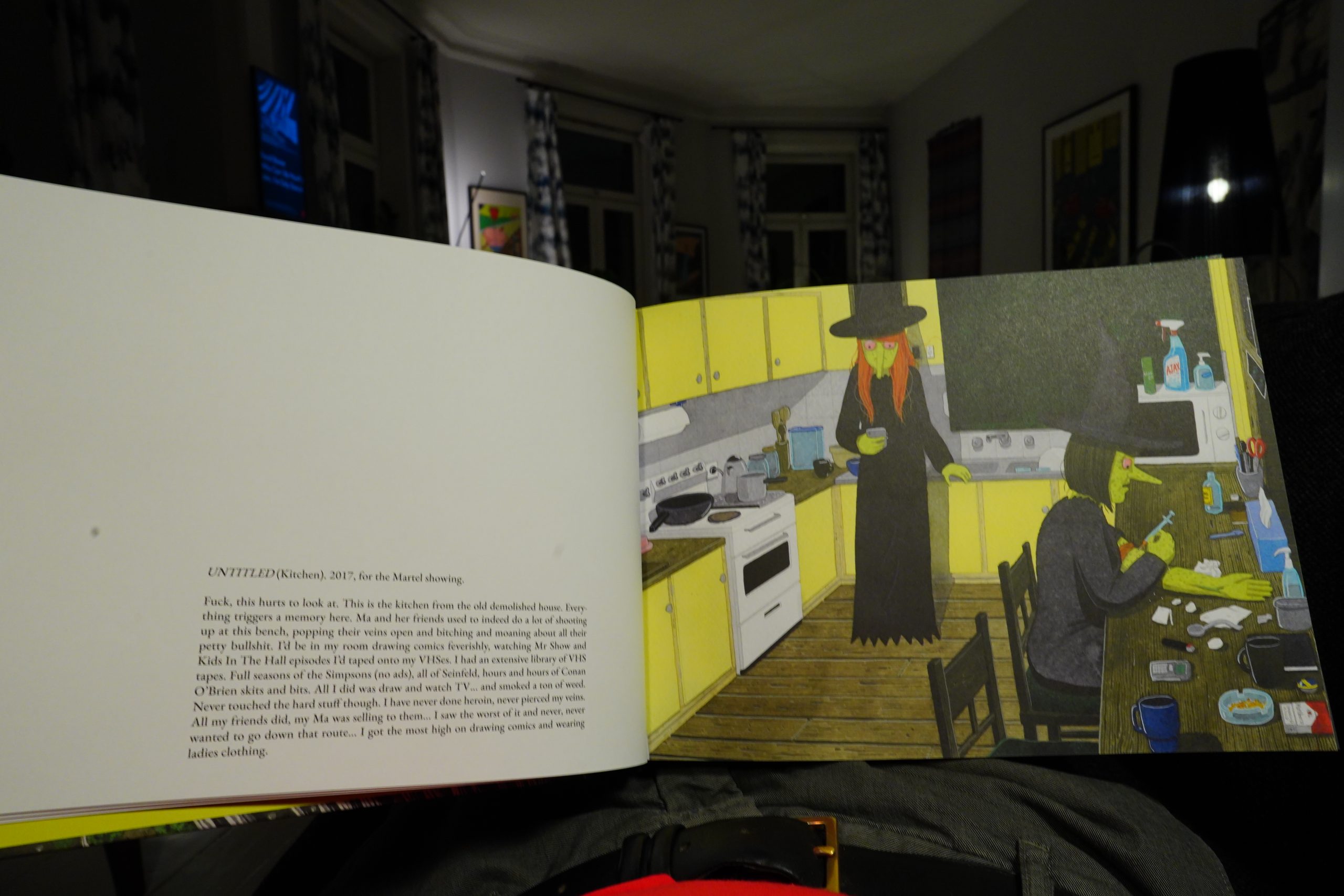 Most of the comments are pretty amusing, but some are more heartfelt.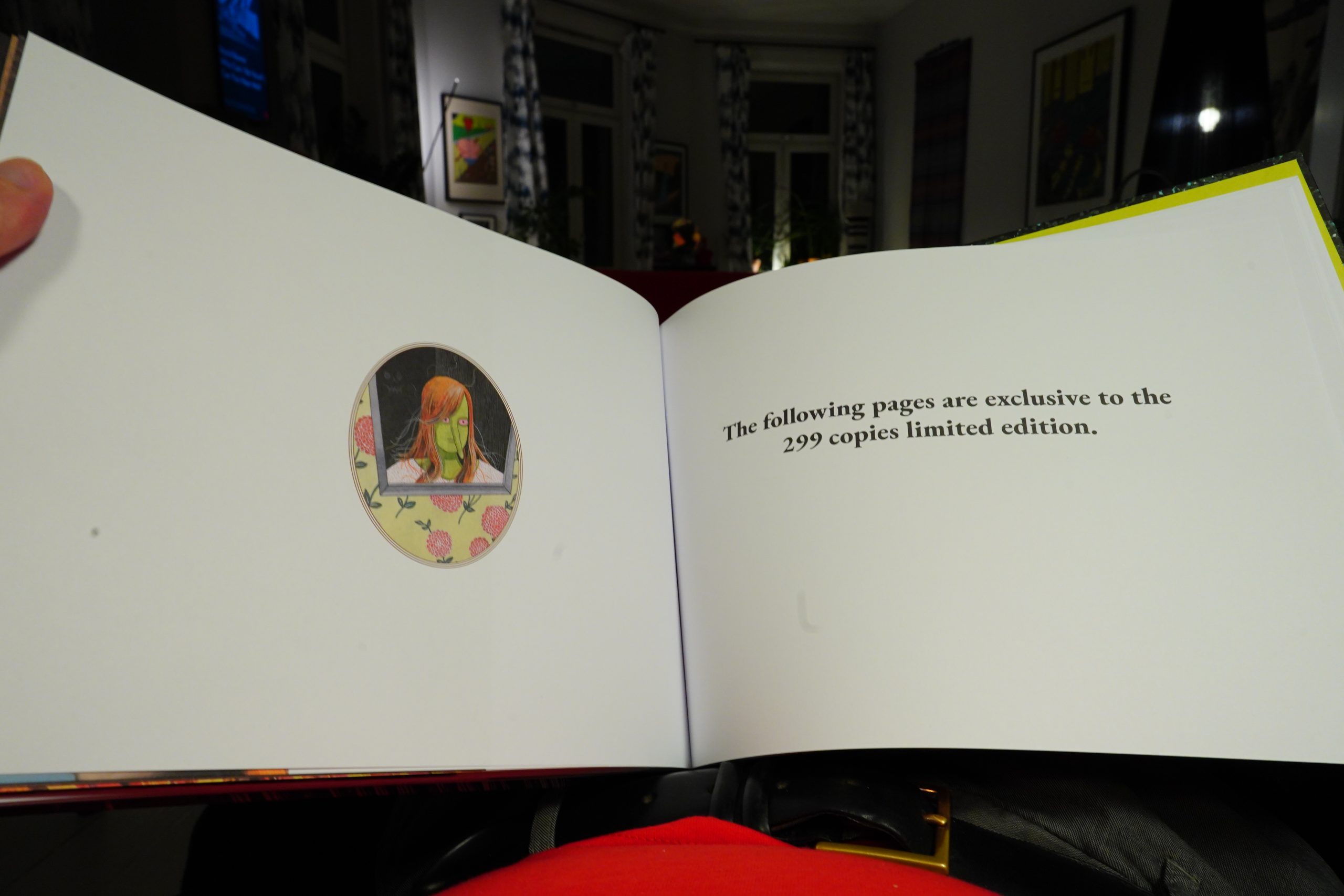 *gasp* I feel so privileged.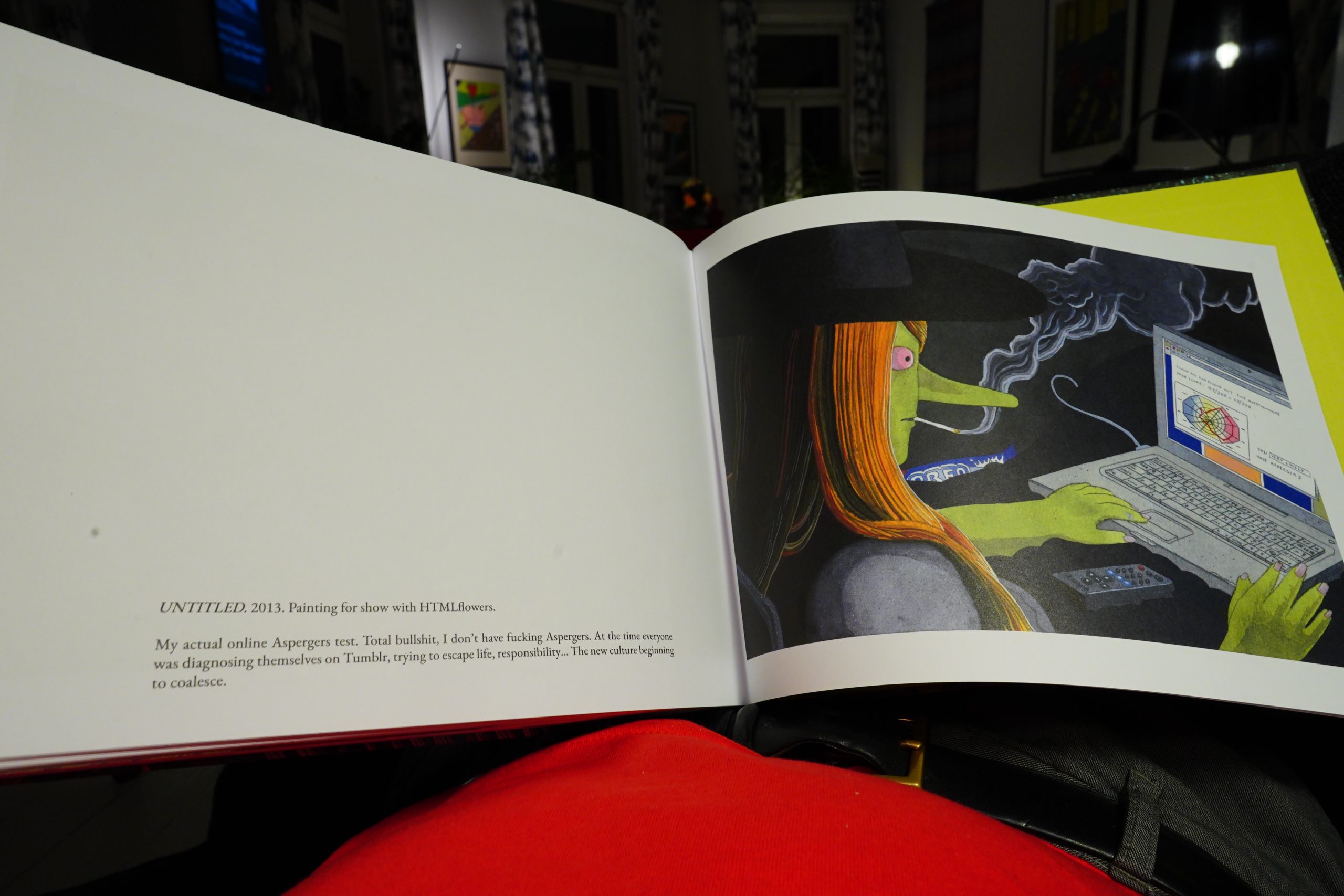 Heh heh.
Anyway, this is a classy book — I really enjoy Hanselmann's paintings, and the text is very entertaining.
| | |
| --- | --- |
| David Bowie: Who Can I Be Now? (7): Young American | |
05:55: The End
Uhm… I think I'll go to bed now. Perhaps I can sleep until noon and be reasonably synchronised with daytime again.