So I've been making various magazines about comics available for research, and… tada: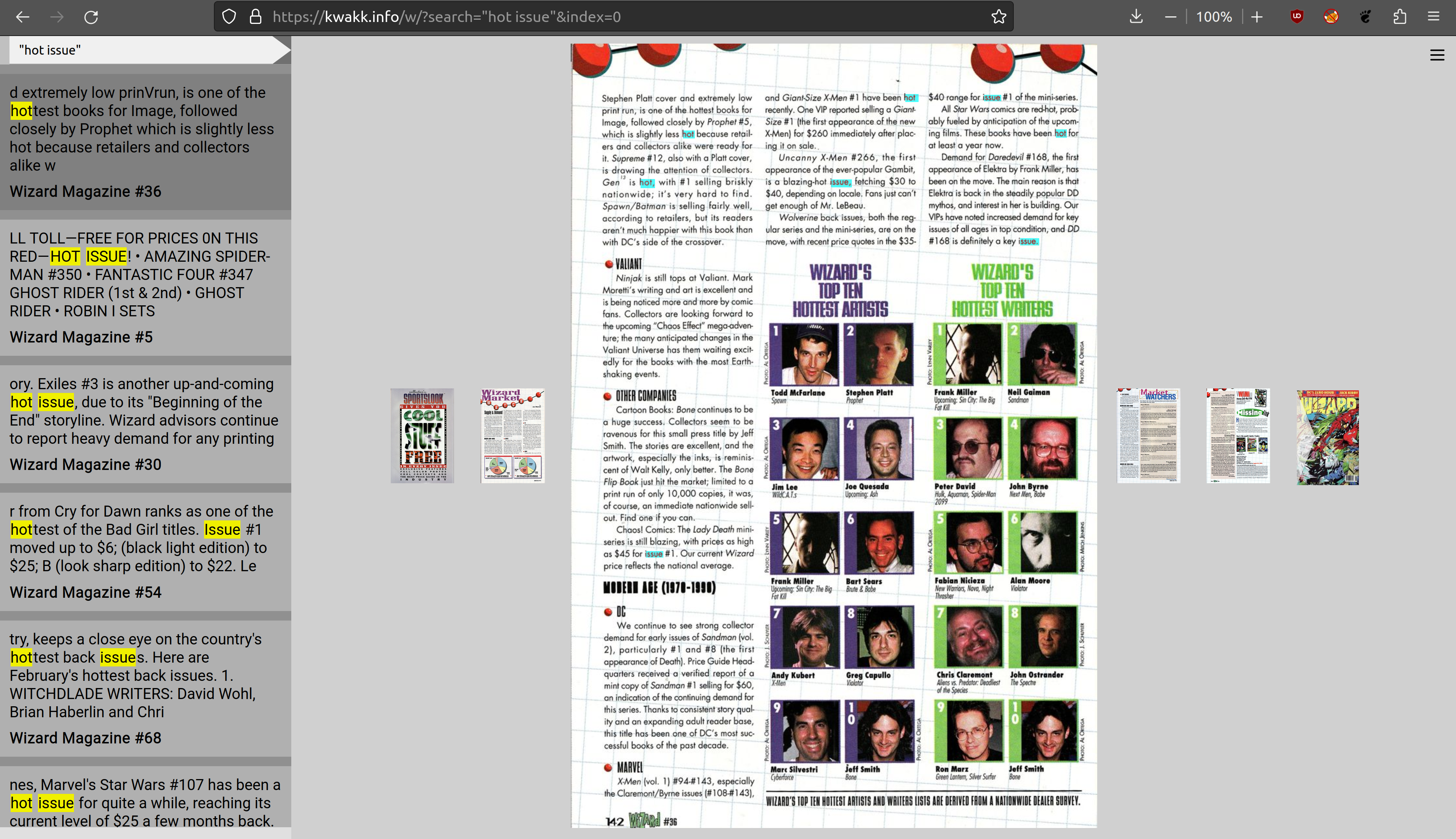 Yeah, yeah… I've "found" Wizard Magazine scans on the internet, and I've spent the last day or so adjusting the files and running them through OCR.
And you can now see the results here. I've never read Wizard Magazine myself, so I don't really know if there's anything of interest there people doing comics research, but what the hey.
To search all the magazines (Amazing Heroes, Comics Journal, Comics Scene and Wizard), use this URL.
(For more info about this project, there's some bloviating here.)