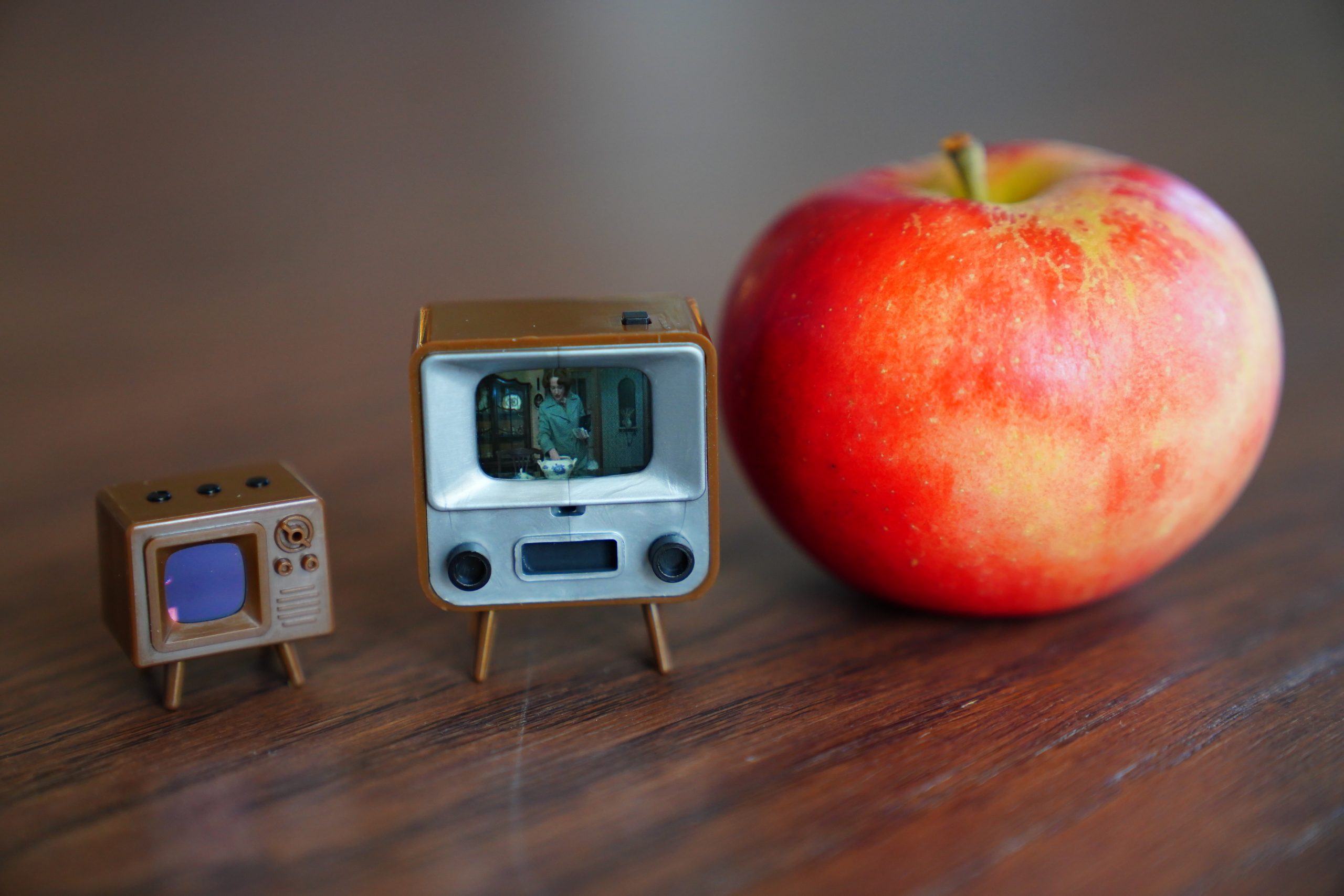 A while back, I kickstartered (that's a general verb now) TinyTV 2 on Indigogo, and I got my copies the other day.
(I also got the TinyTV Mini, which is even smaller.)
I have to say that they're are even cuter than I thought. There's just something really fun about these gadgets — their sheer uselessness and physical buttons just make them so… futé.
They even have speakers.
After playing with them for four minutes, I thought: Now what? And the obvious solution to me was to load up the thing with Jeanne Dielman, 23, quai du commerce, 1080 Bruxelles and put it on a shelf, where it can play in a continuous loop. Right?
Right.
It's three and a half hours long, so I wondered whether the TinyTV 2 would accept it… and it almost did. The file ended up (after converting) being more than 2GB long, and apparently the internal SD card didn't want to accept that, so I had to cut it down a bit.
On the TinyTV Mini, I uploaded the Running Up That Hill video.
The TinyTV has an internal battery, but it only lasts for a couple of hours, so I'm getting a long USB cable to keep them powered on their shelves.
So useful!