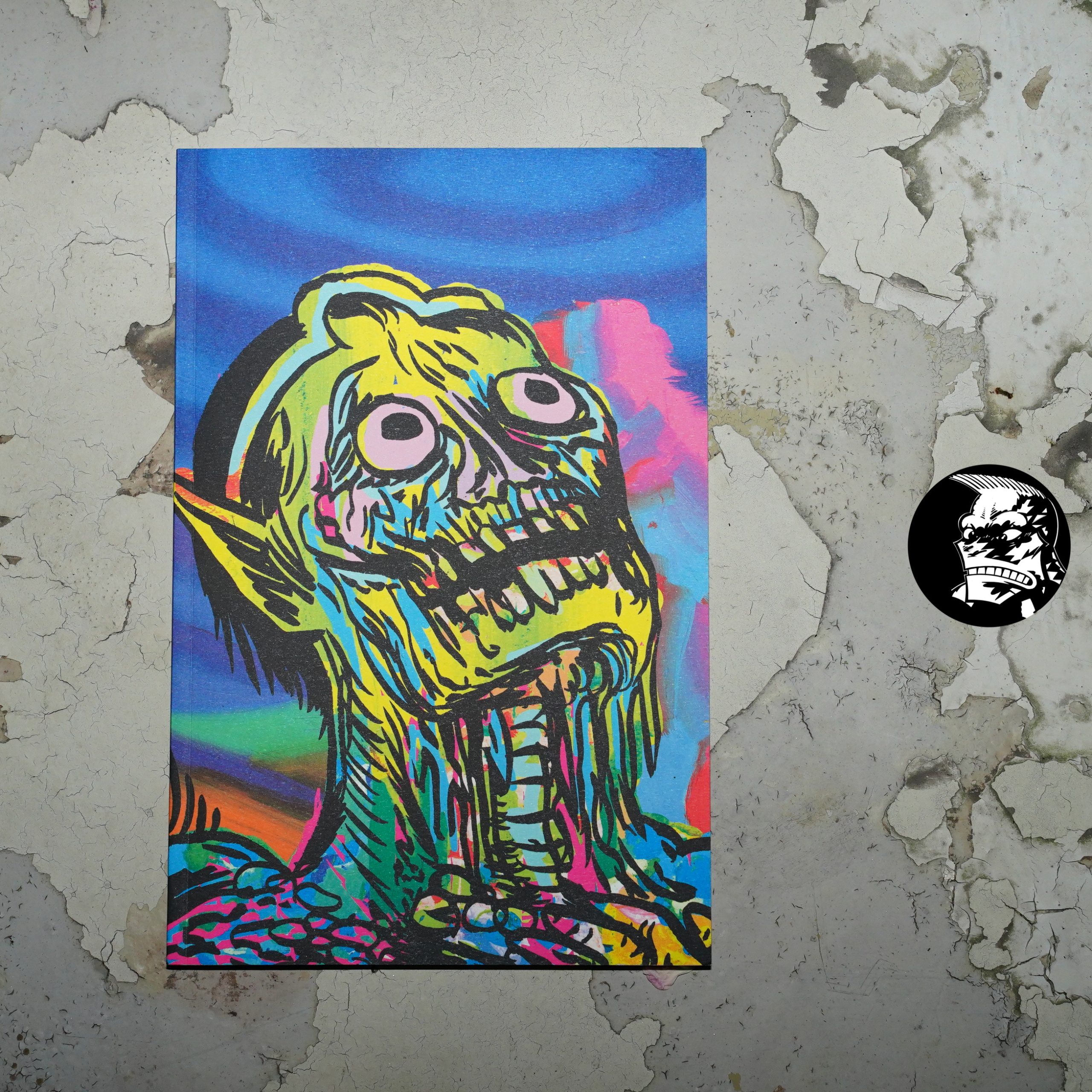 The Land Unknown by Gary Panter (170x261mm)
This book was published (in France, but in English) in 2011, and I've somehow never seen a copy before. I happened onto this one in the 50 Watts Books store, but I see that it's still available from the publisher here, and for just €15. So it's (still, 12 years later) generally available, and I'm rather puzzled that I didn't happen onto a copy back when I was doing the Punk Comix blog series.
So let's take a look at the book.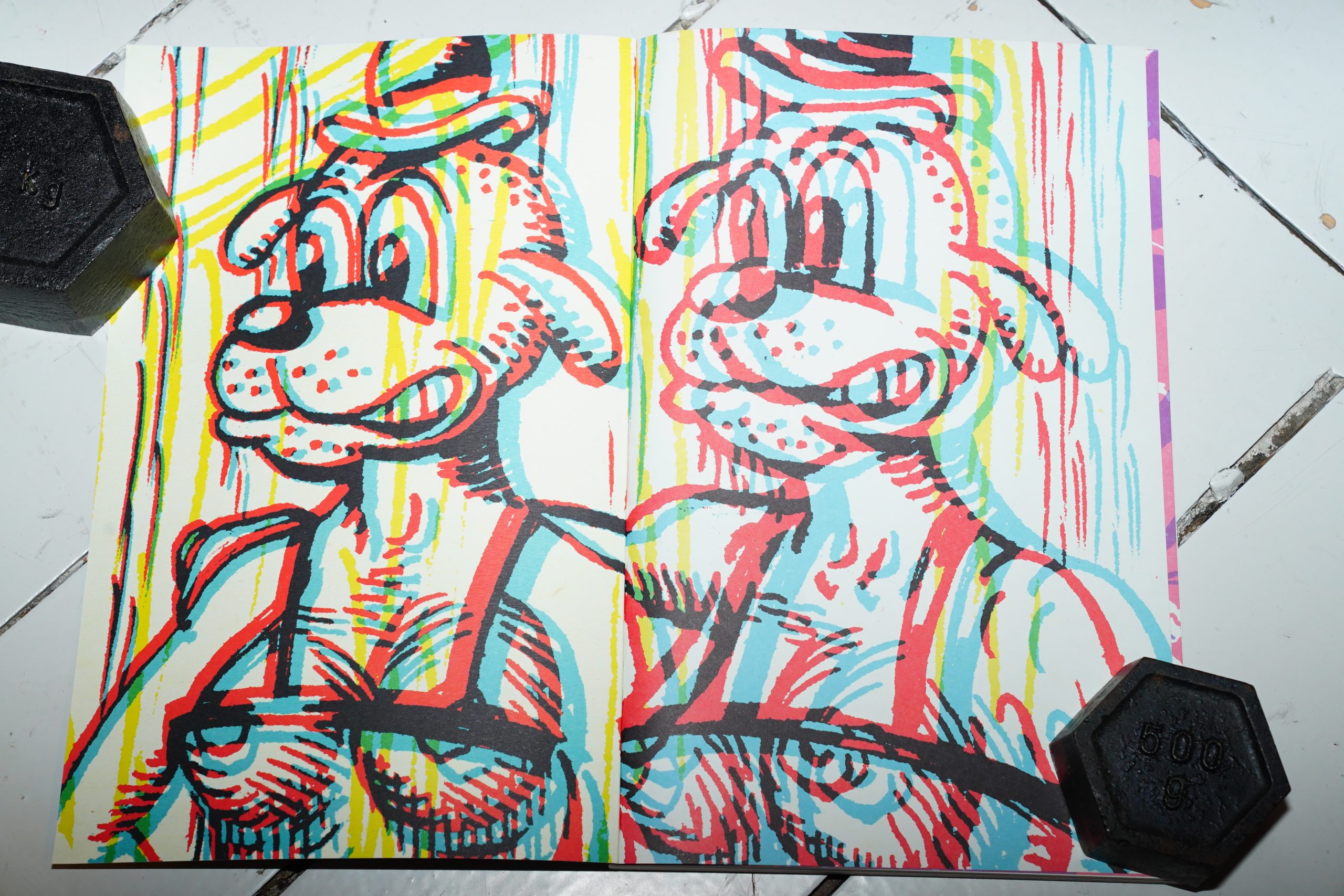 It's about 120 pages long, and is on matte stock, and is mostly printed in colour.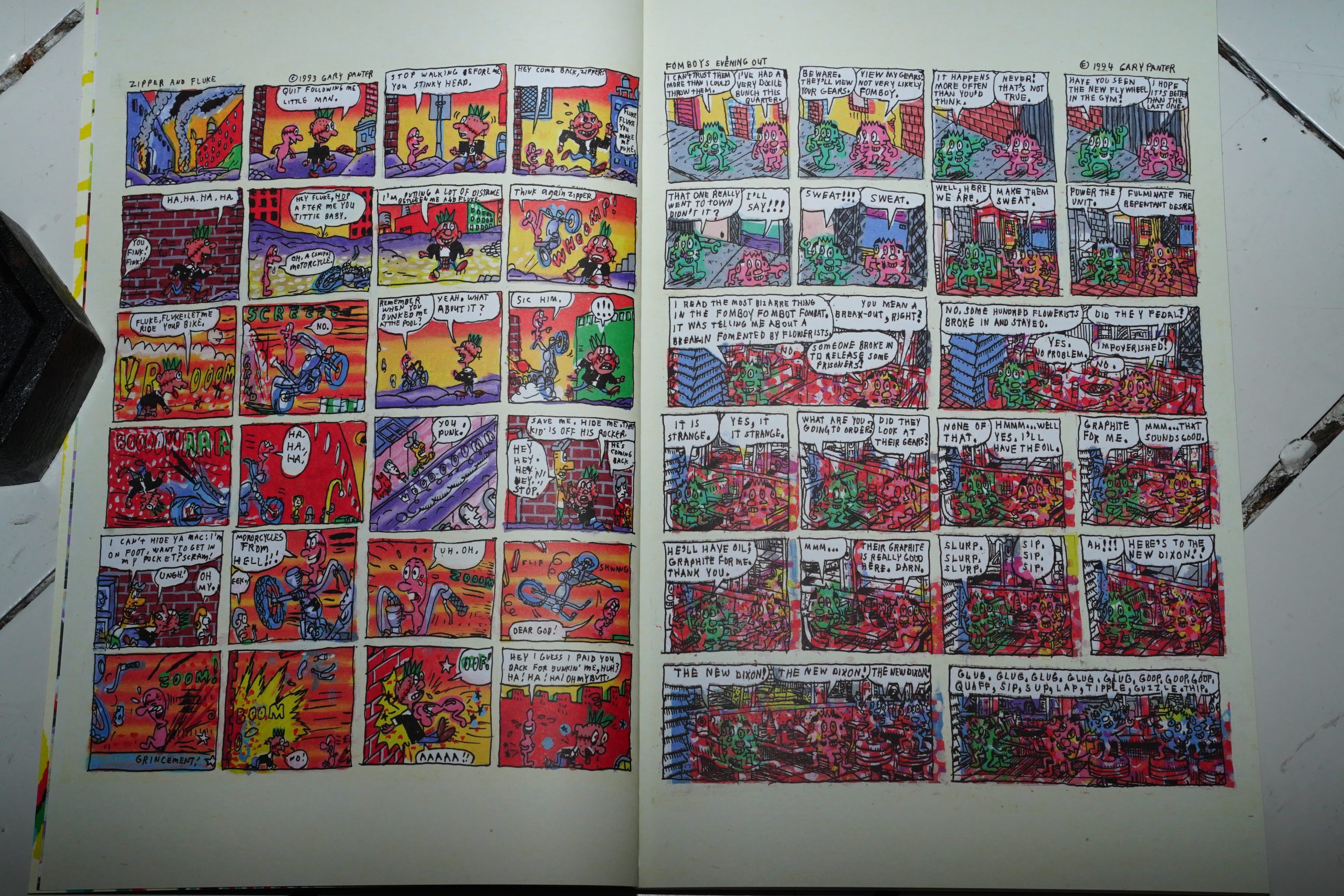 There contents are all over the place, in a way. That is, we get all sorts of stuff, from 1979 until the present, but the book almost totally eschews the more famous Panter stuff (like Jimbo).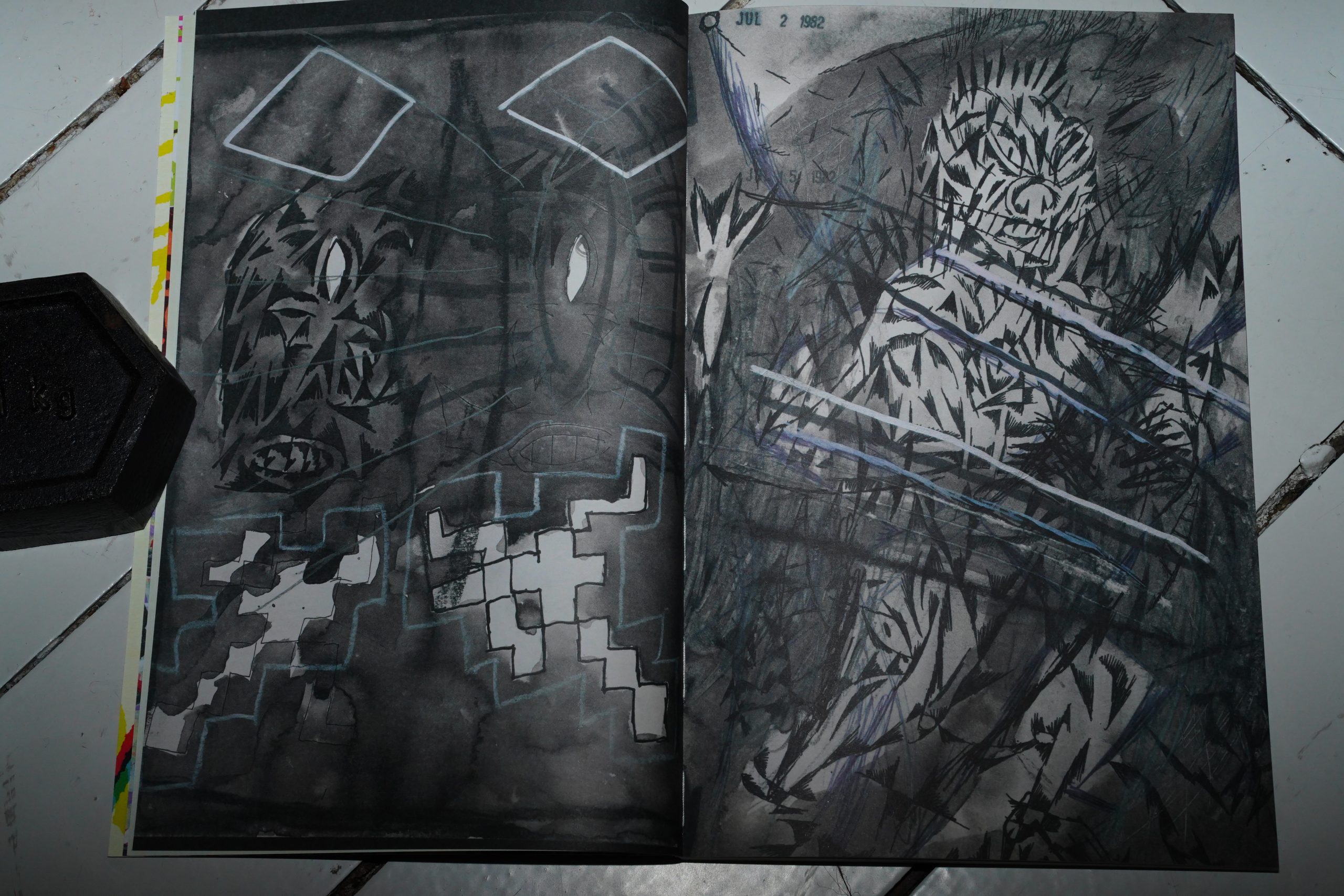 The reproduction is excellent.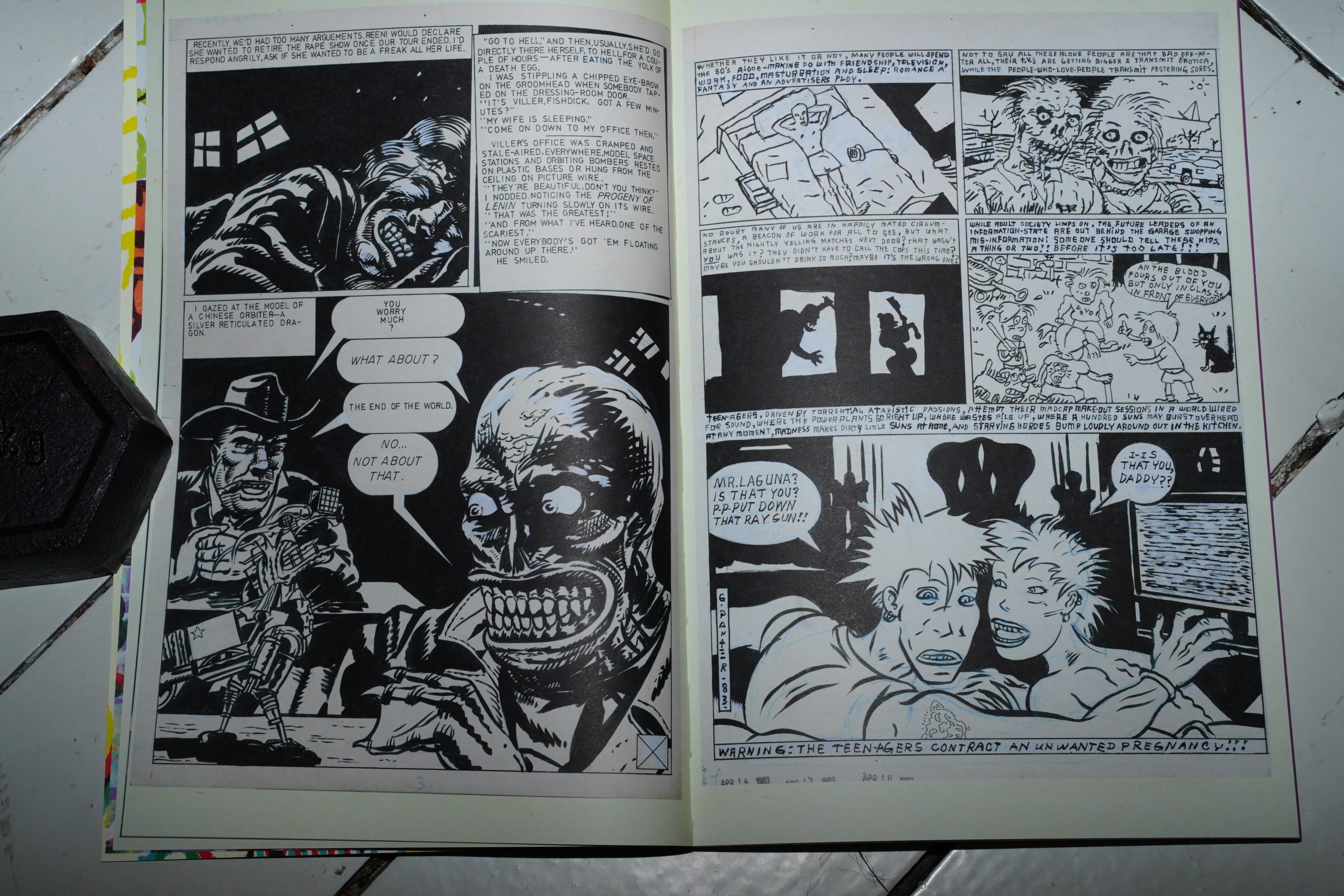 The only thing in here I've seen before is the three page Freaks d'Amour strip (last page seen on the left there). And… perhaps that's the organising principle behind this book? To include obscure things that have not been printed before (widely)? In a way, it's kinda the book I would have put together if I had had access to Panter's archives: Great stuff that I hadn't seen before anywhere else.
So while the book covers a lot of years, it's a somewhat nerdy book: It doesn't really give a good overview of Panter's career (for that you can read that huge book from Picturebox), but instead is like a treasure hunt?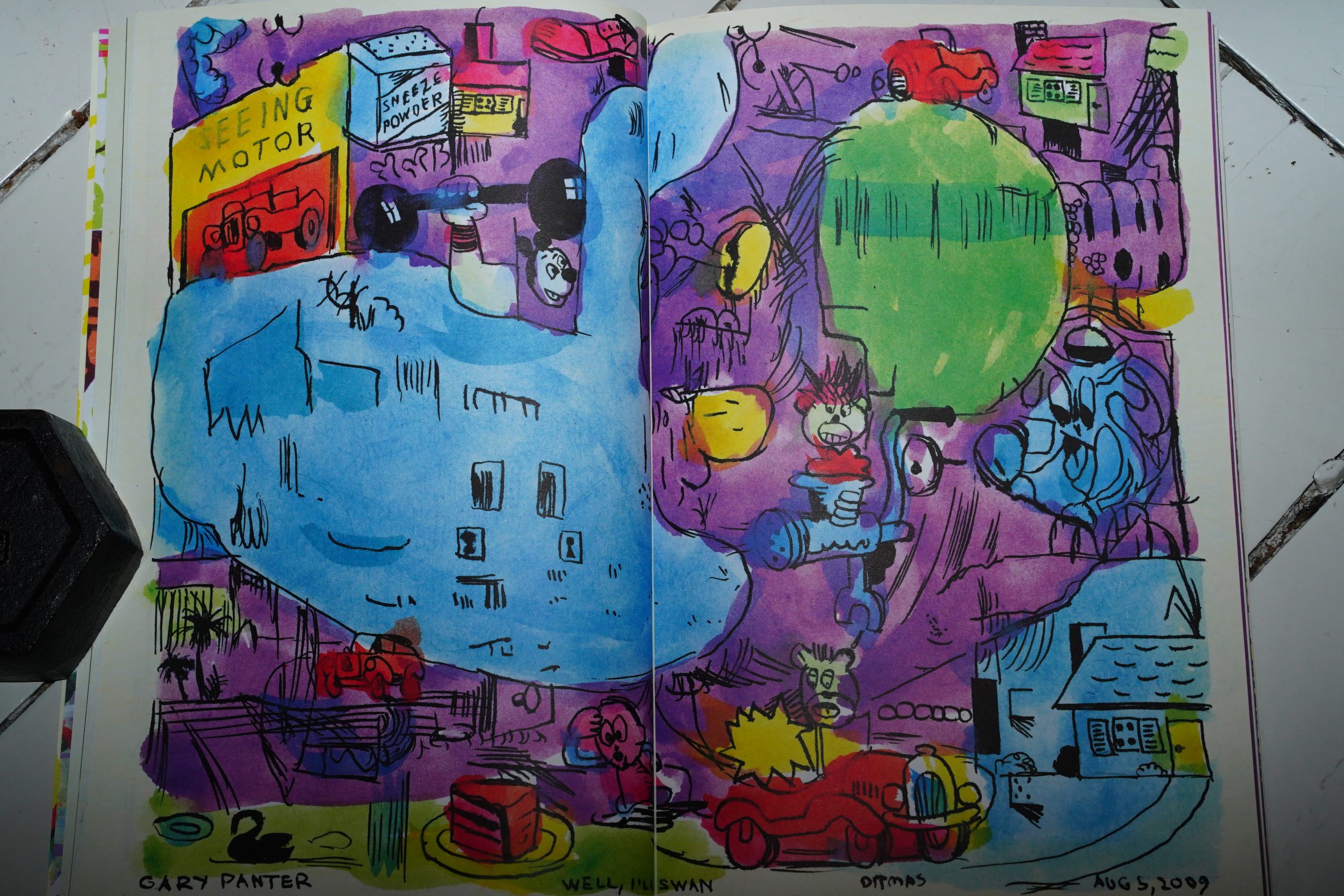 Lots of lovely stuff.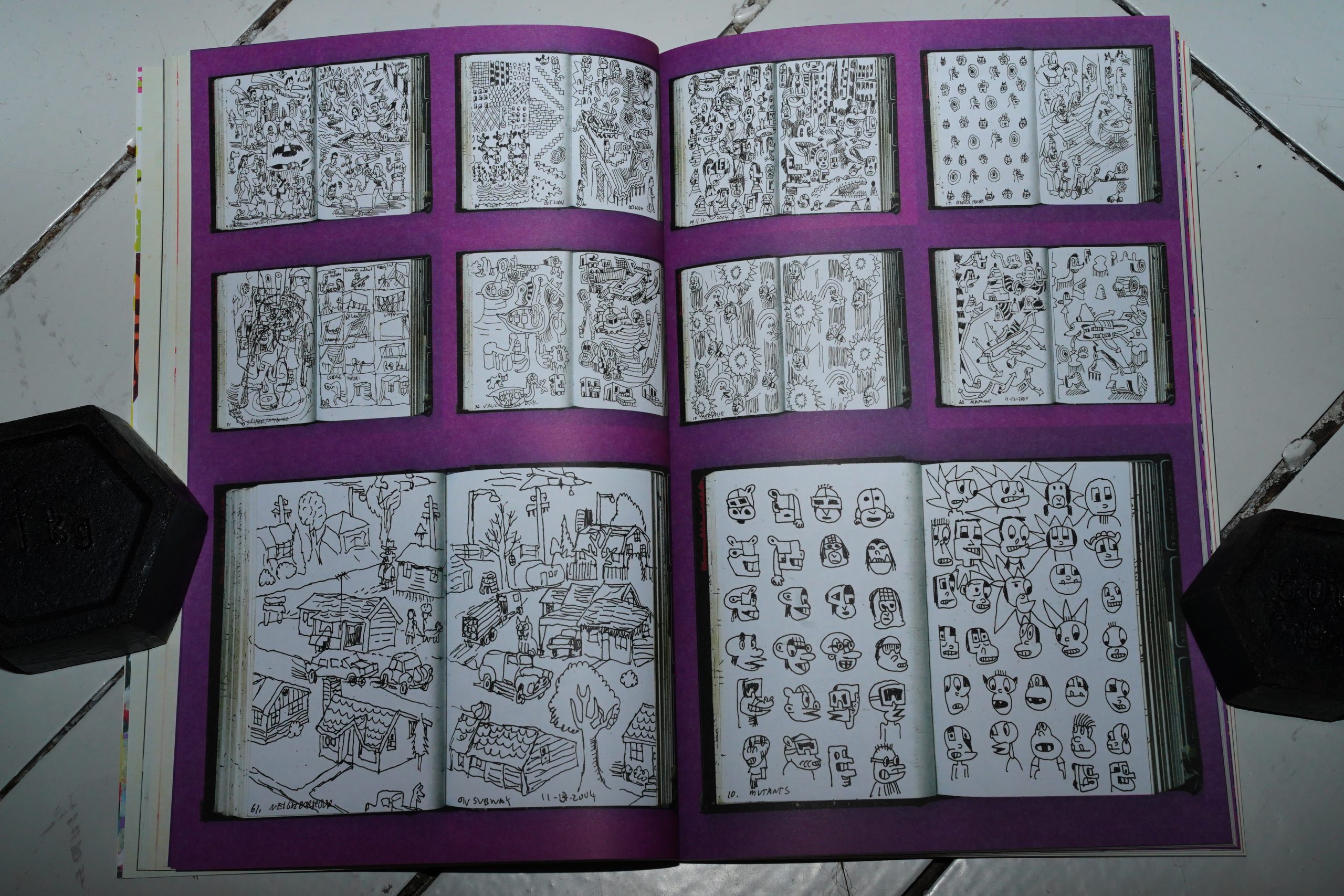 We also get a nice selection of sketchbook pages.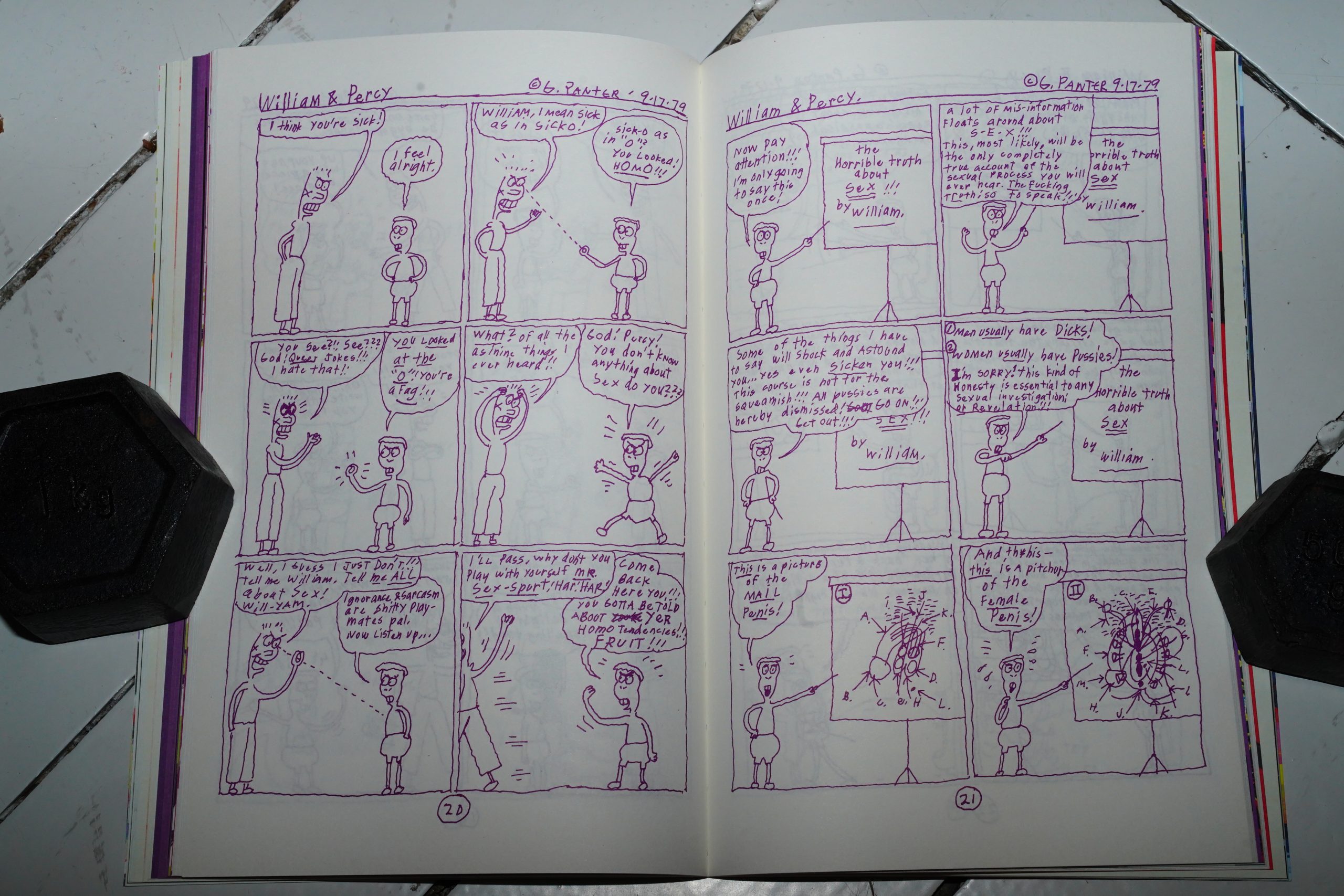 The longest section in the book is a collection of these William & Percy strips from 1979, and again, I don't think these have been collected anywhere else? (Many other William & Percy strips have, though.)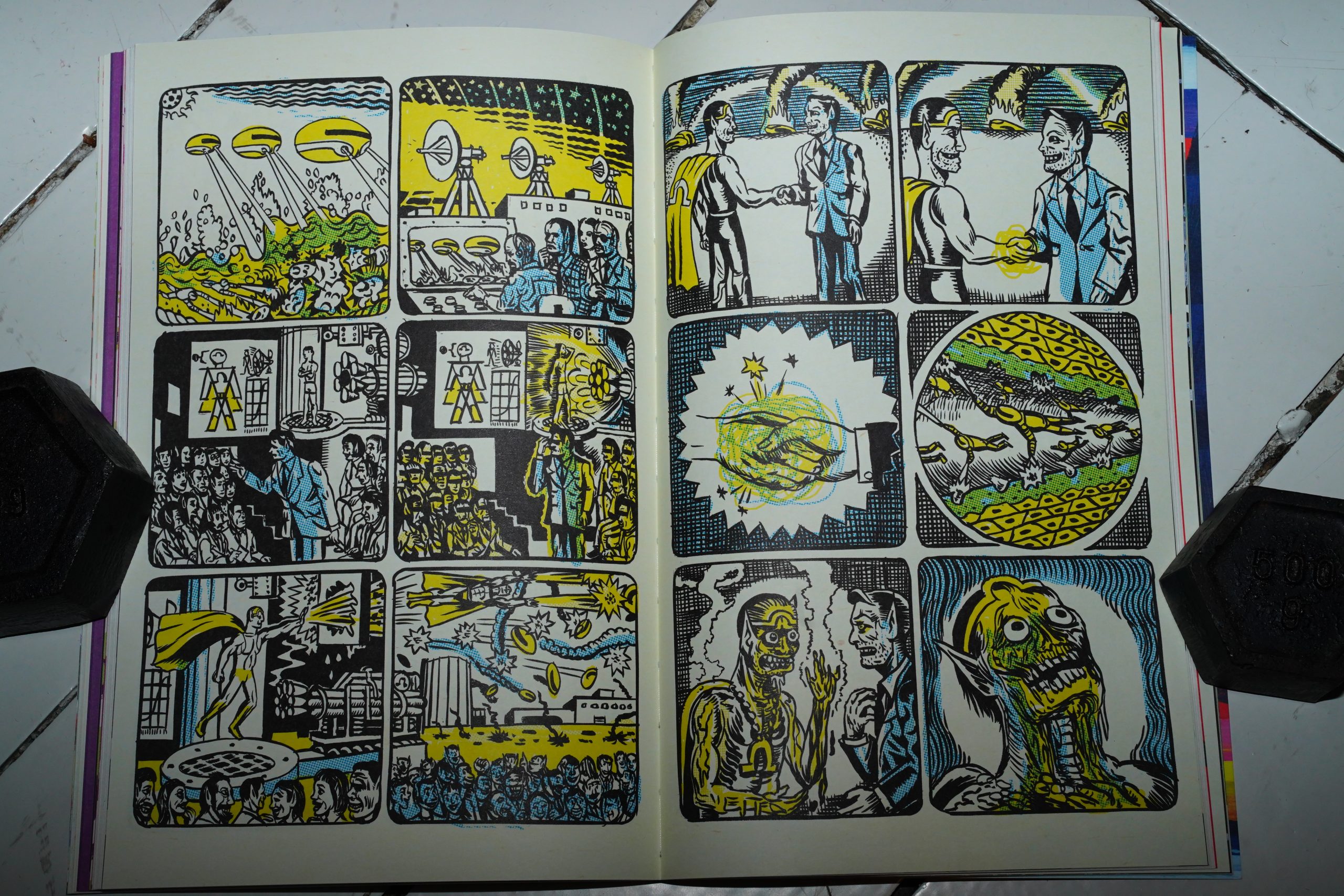 This book also includes the five pages Panter did for Omega the Unknown (from Marvel Comics), so that you don't have to buy that series.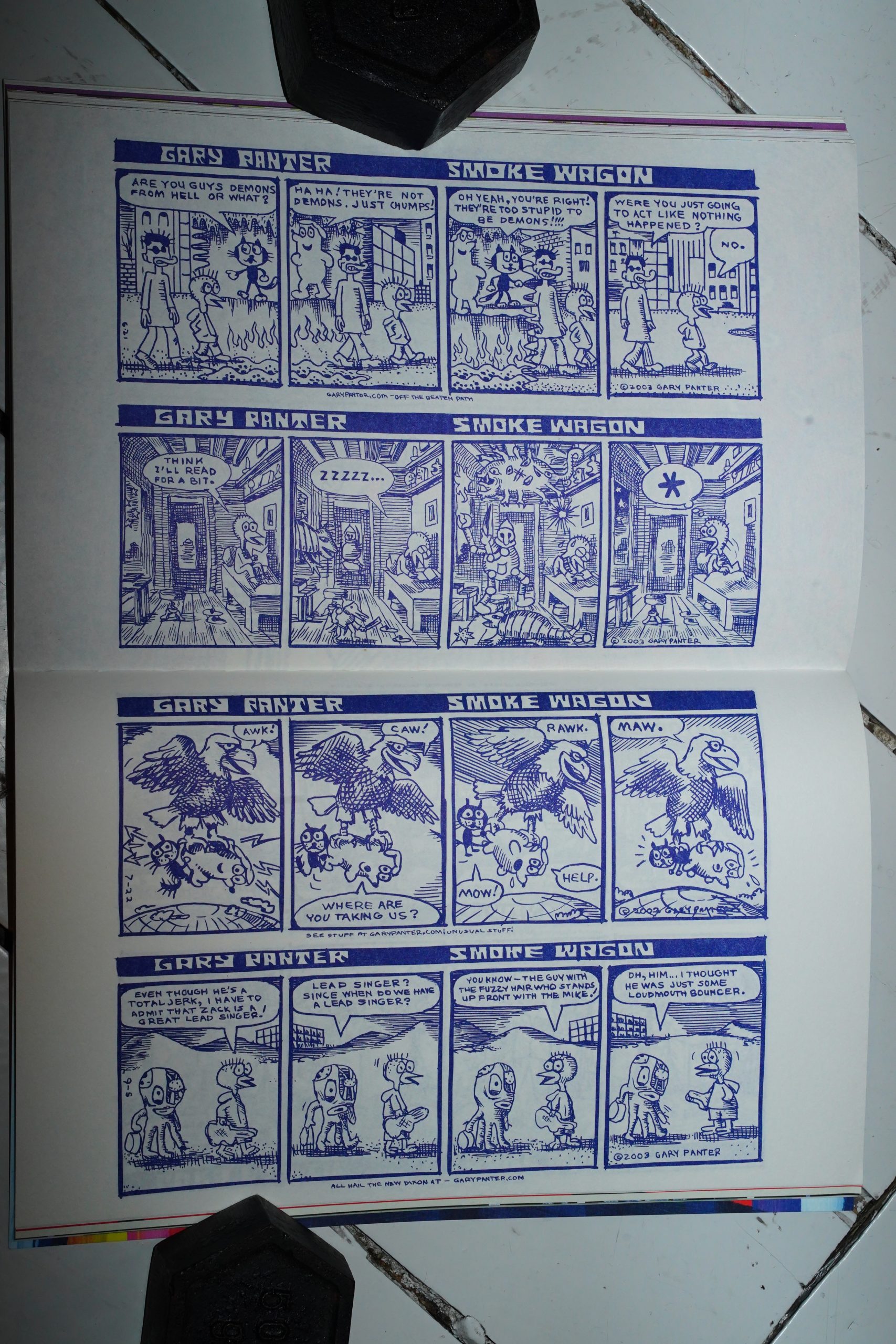 We get a handful of pages of a gag strip Panter did around 2003, Smoke Wagon.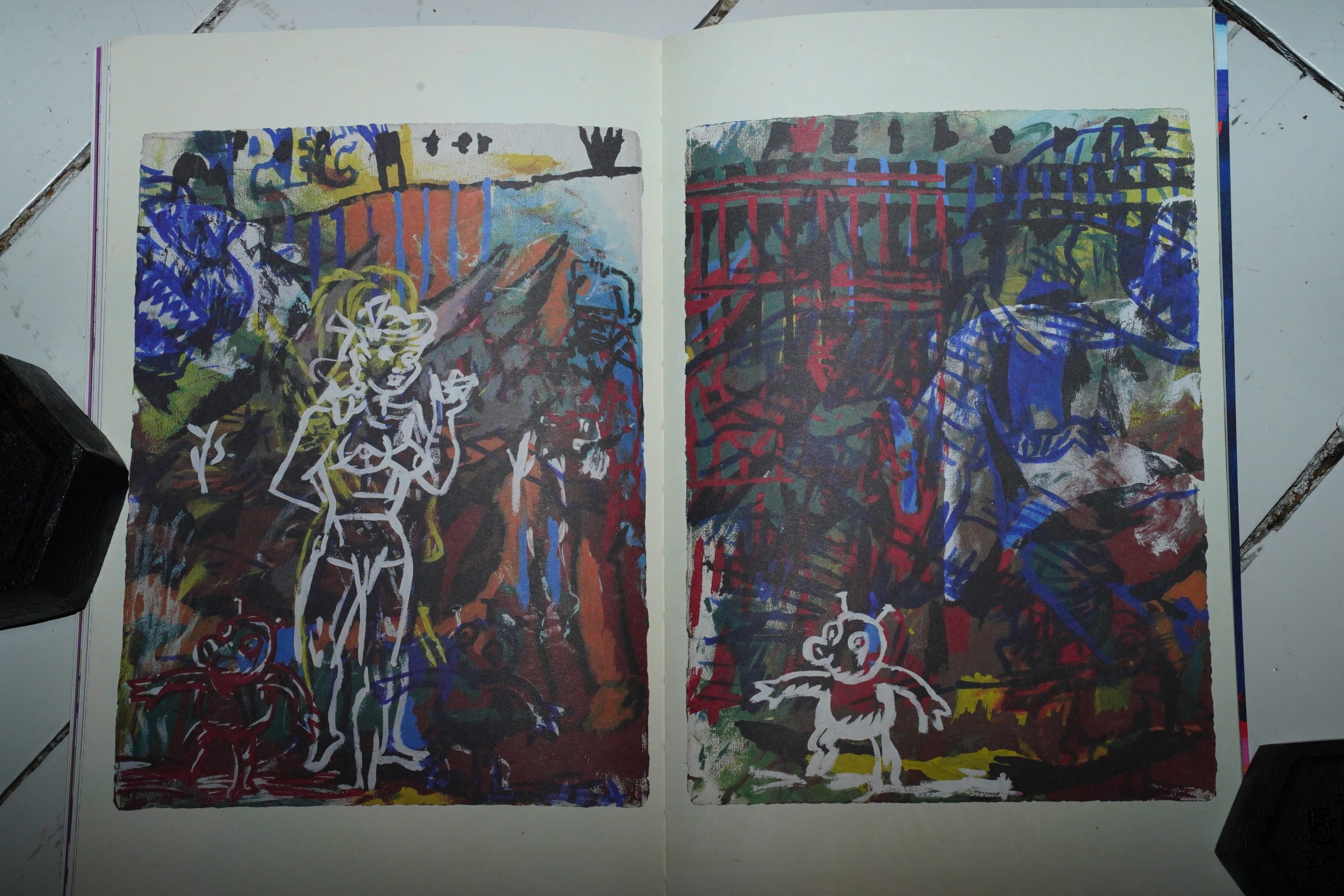 And more paintings.
This is a wonderful book, really — it feels quite thoughtful, and has a whole bunch of great Panter stuff I haven't seen before.
So weird that it hasn't sold out in twelve years, but like I said, it's not a book that's I've seen mentioned a lot. I'm guessing people just don't know it exists (or think that it's in French since it published by a French publisher).
This blog post is part of the Punk Comix series.