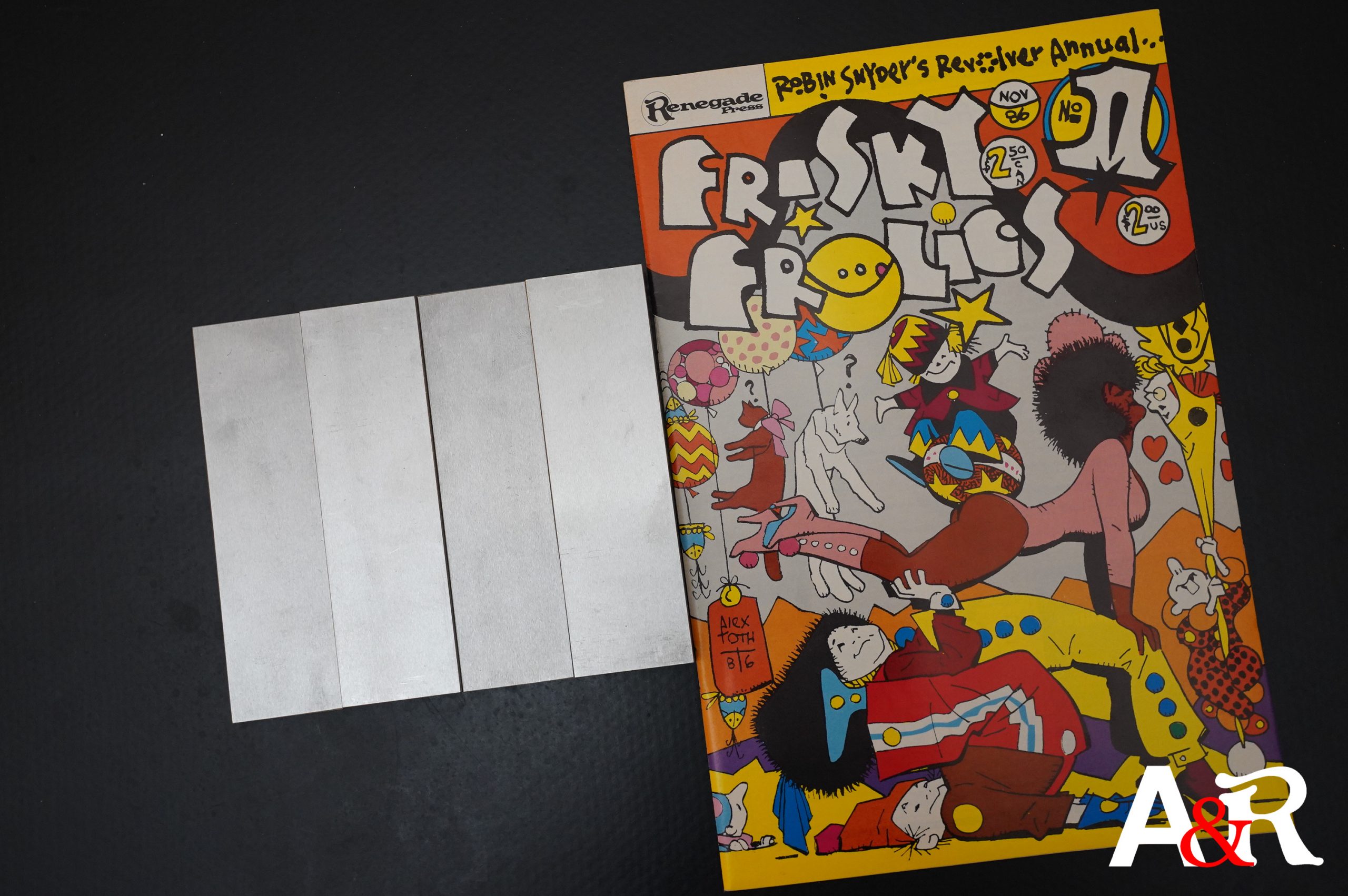 Revolver Annual (1986) #1 edited by Robin Snyder
Robin Snyder's Revolver anthology had been coming out at a steady clip at Renegade — under various names, but with basically the same kind of content: Some Ditko material as the meat of the issue, and then some Henry Boltinoff, and then whatever people had lying around, apparently.
This is thankfully the final issue, and while the Alex Toth cover is pretty amazing, my hopes for this issue is pretty low.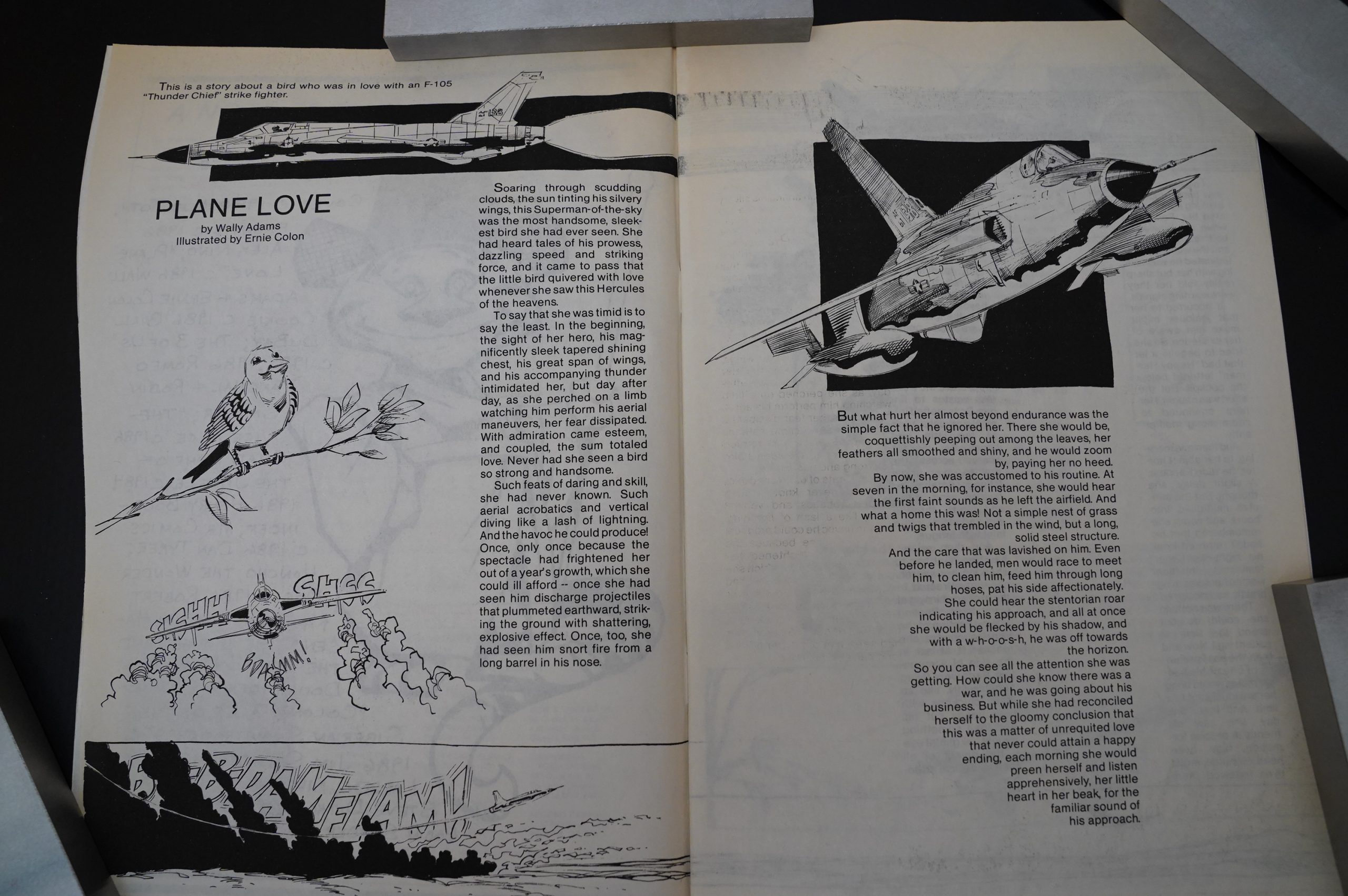 We start with a text piece from Wally Wood (!), illustrated by Ernie Colón. I expected this to end with a cynical joke… and it didn't. So thumbs up for that. Perhaps this isn't going to be as awful as expected?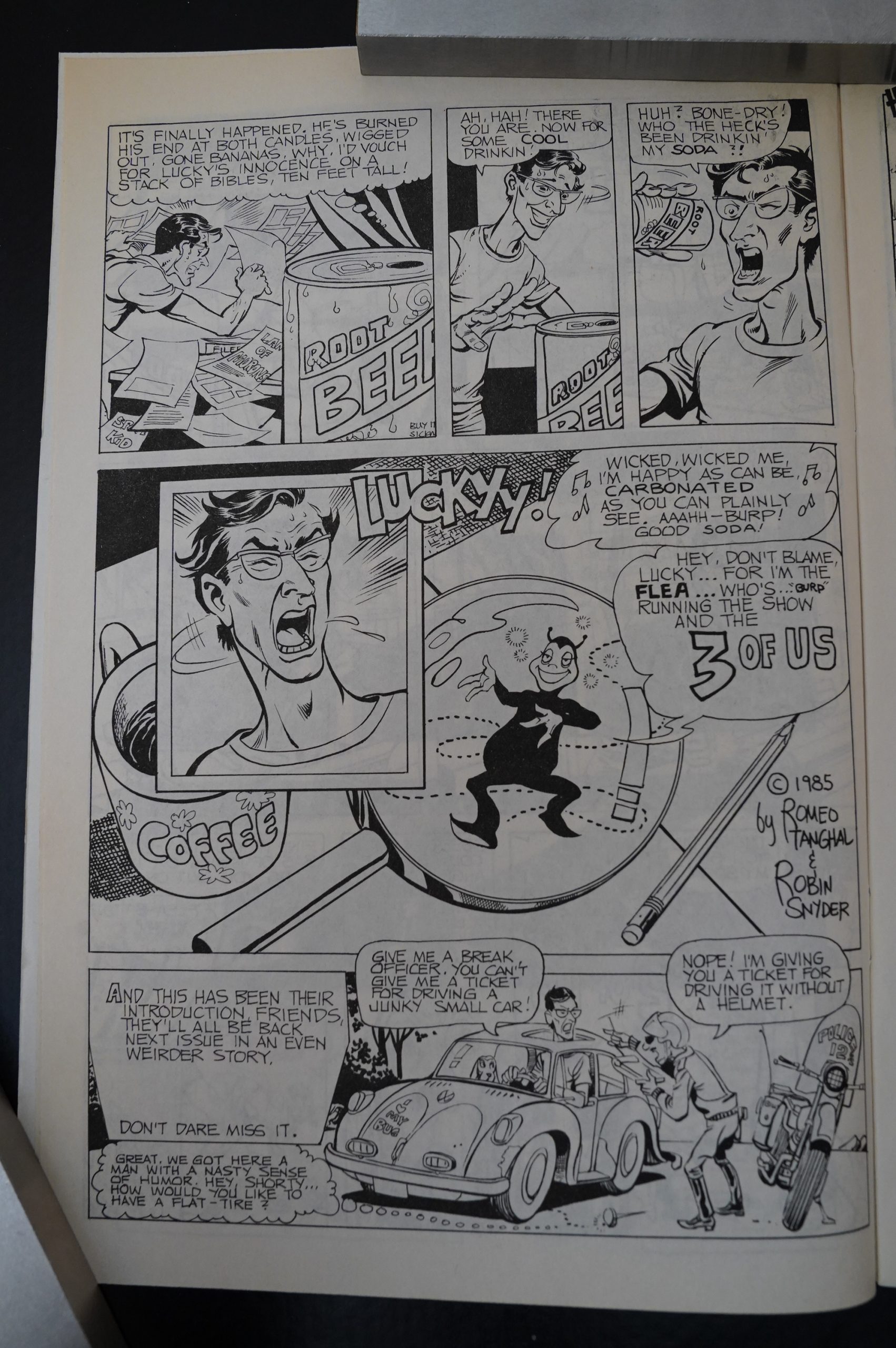 Hey… Snyder printed this apparent introduction to a series that never happened in a previous issue of Revolver. It sucked the first time around, too! (The Romeo Thangal artwork's fine, though.)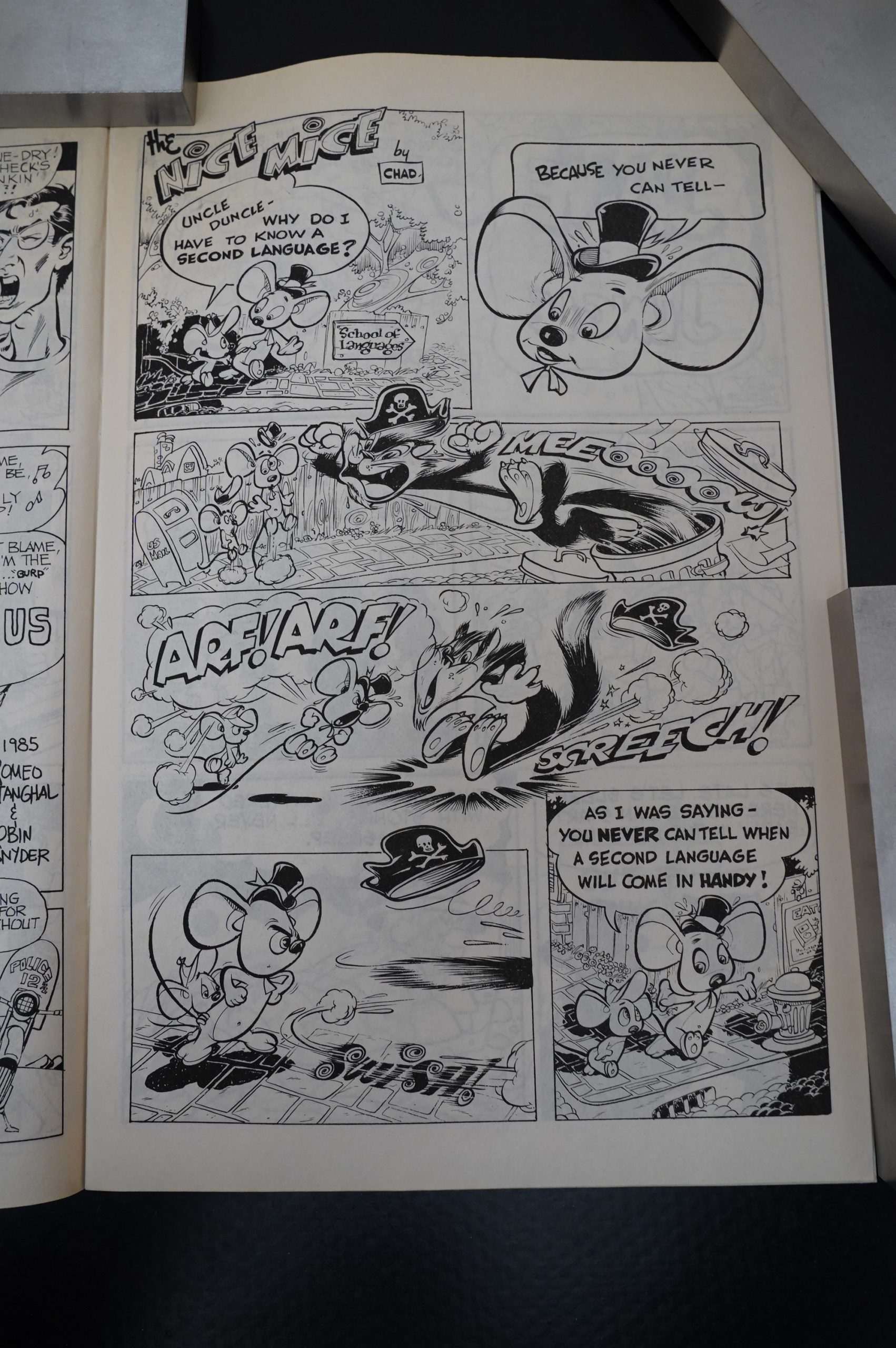 Here's a newcomer? "Chad"? Like Cher?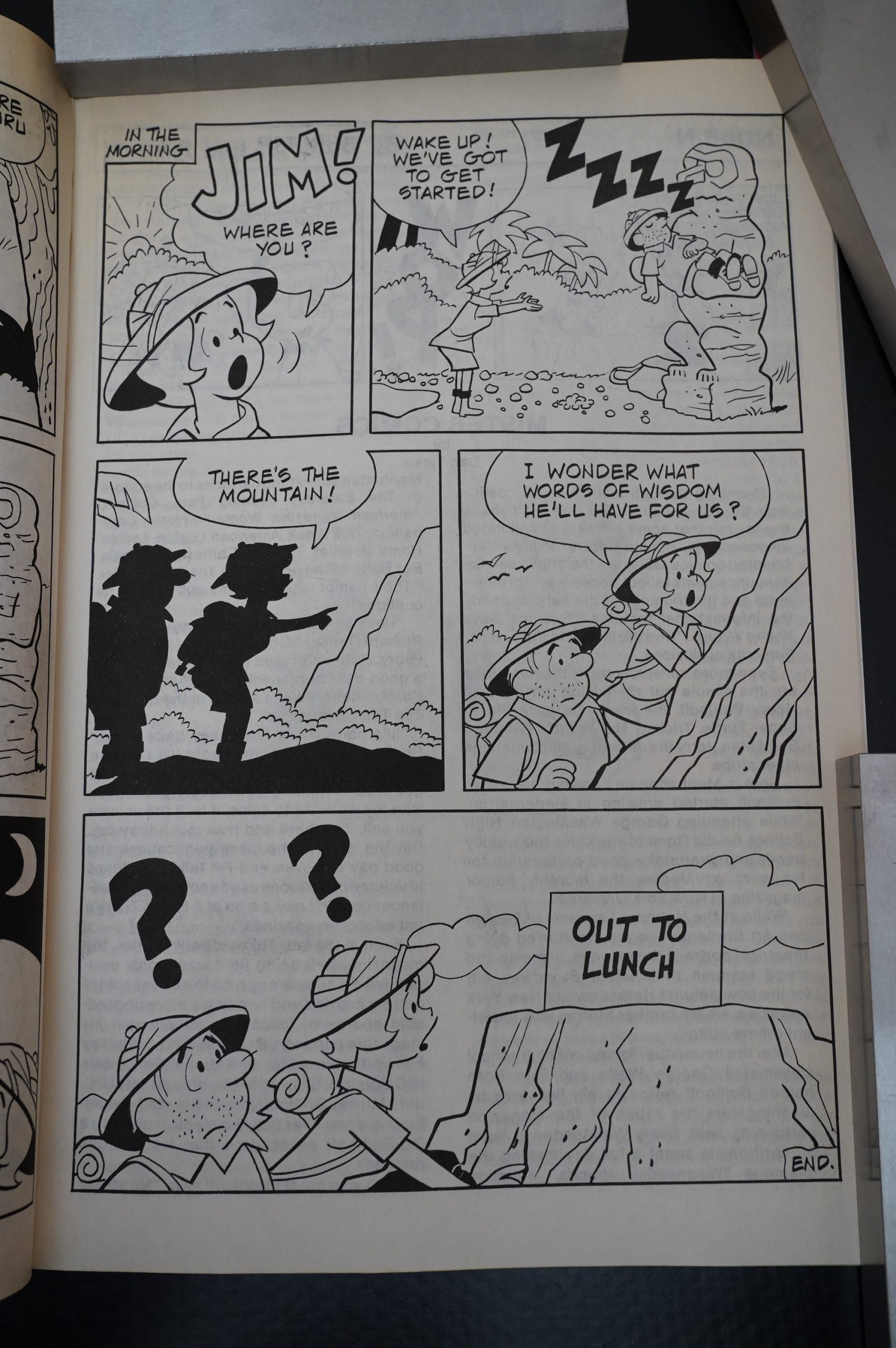 Instead of a dire one-pager by Henry Boltinoff, we get a dire two-pager. Above you have the brilliant punchline. I'll just wait here until you finish laughing; go on.
Then we get a two-page appreciation of Boltinoff. Oh, right — Boltinoff did those amazingly unfunny filler pages at DC… and buried on this page we get the reason why: Murray Boltinoff, his brother, was an editor at DC. But that's not why he got the gig; no no of course not.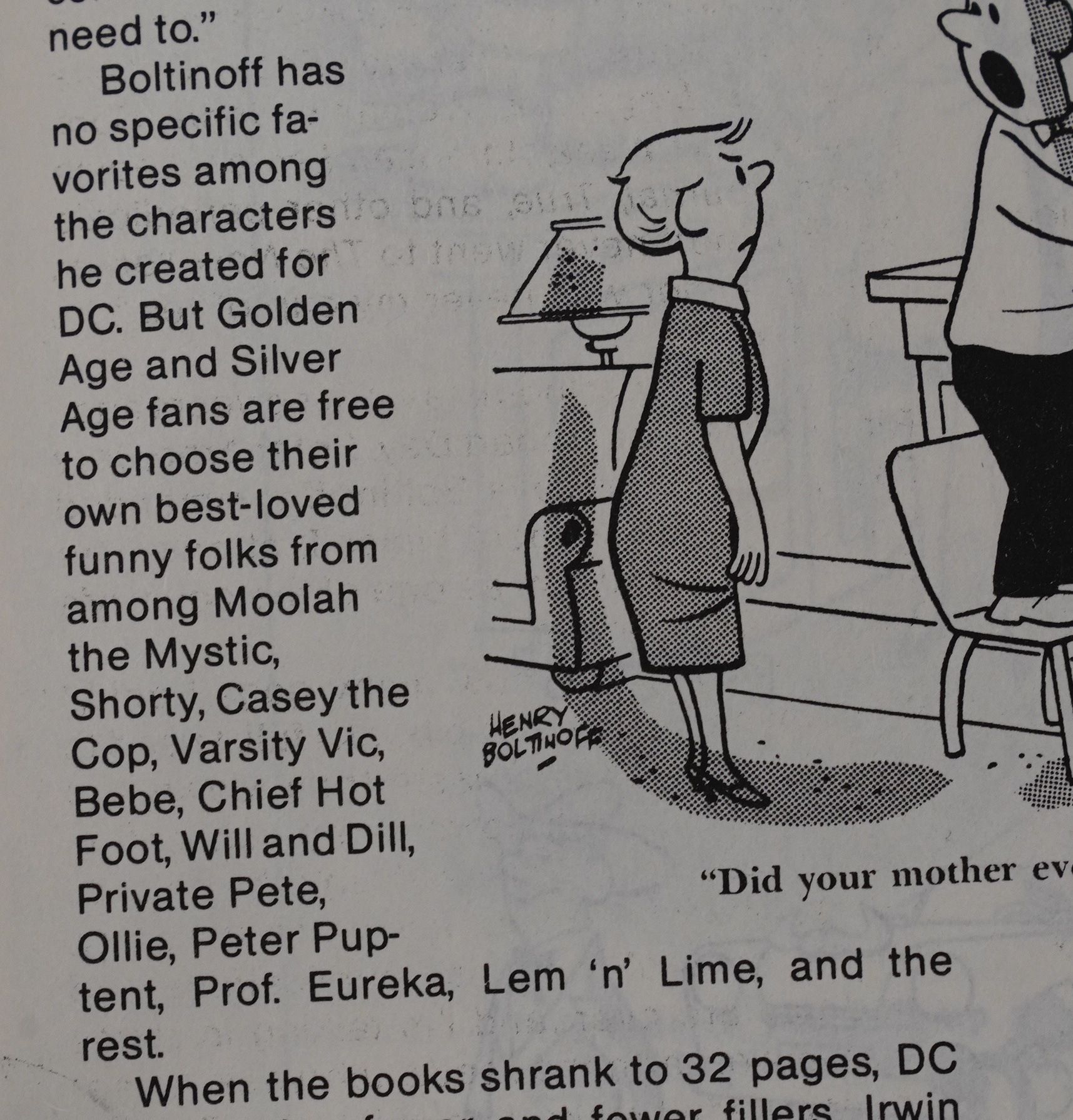 We're told, with a straight face, that Boltinoff has no favourites among the characters he created for DC. I guess the rest of us can fight it out amongst ourselves: Of these household names, which ones are our favourites? Is it Private Pete? Is it Ollie? Is it Shorty? Is it Lem 'n' Lime?
I was going to include a picture of Lem 'n' Lime here, but a google image search brings me zilch.
I"M SHOCKED I TELLS YA SHOCKED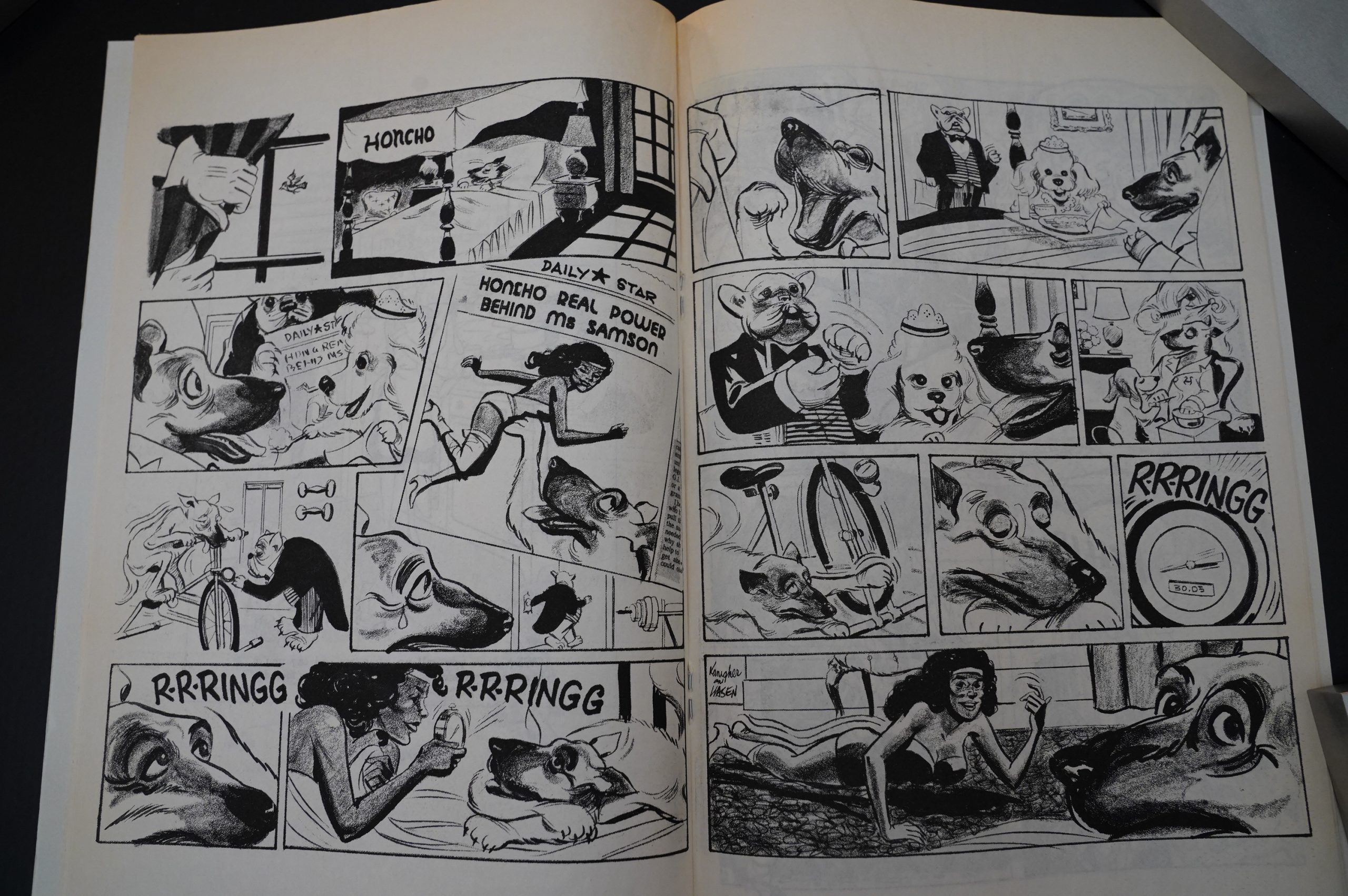 Robert Kanigher and Hasen bring us this two pager, and I'm not quite sure I want to even take a stab at guessing what the punch line here is supposed to be.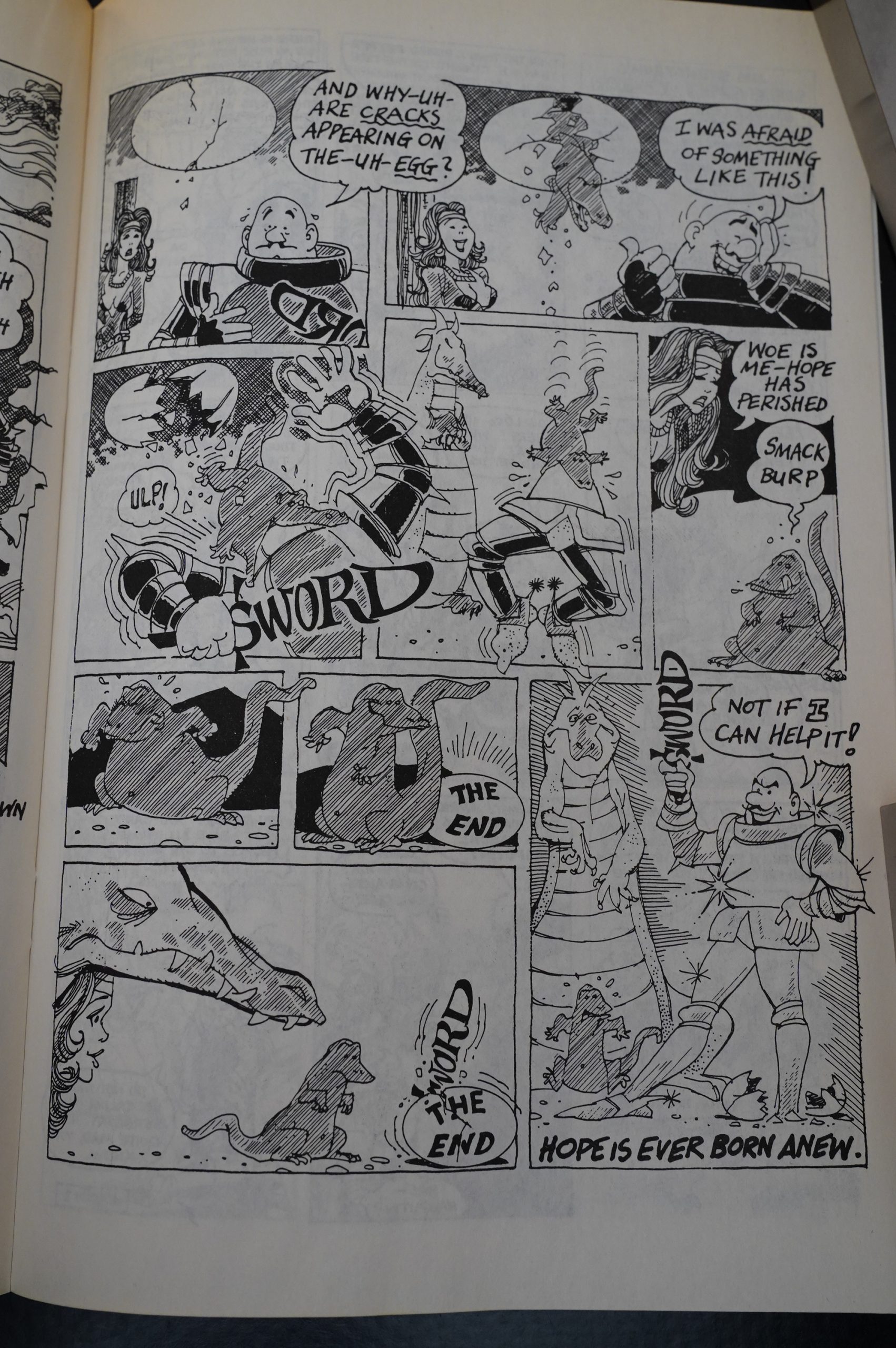 Doug Moench and Ernie Colón bring us a little ditty that's kinda fun — it plays around with conventions of the medium… I mean, it's not hilarious or anything, but at least it's something.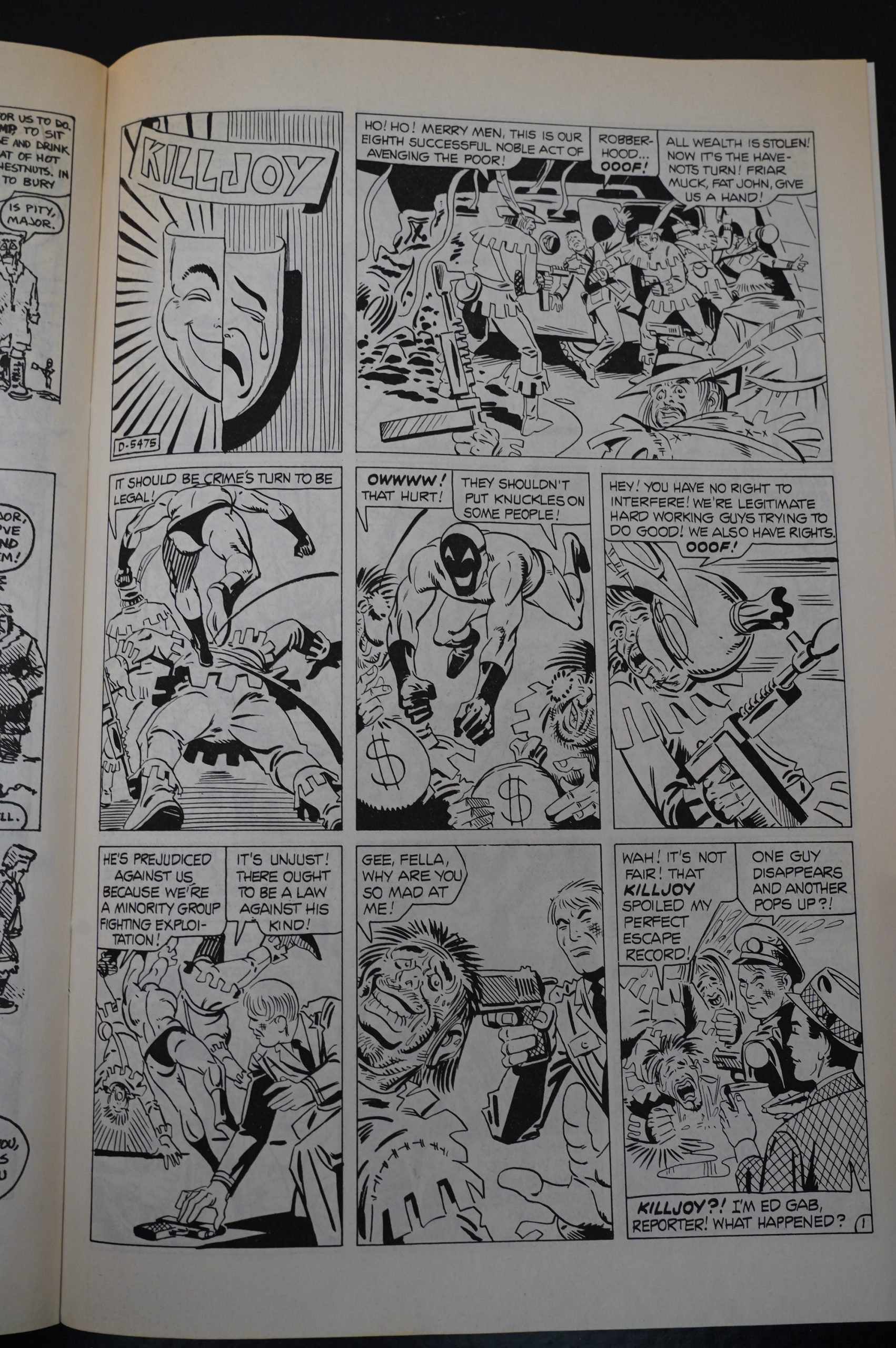 And finally — the reason why at least dozens of people bought this comic: A Ditko piece, and this time Ditko goes for humour. It's not actually funny, but it's satisfyingly chaotic, and it looks like Ditko put more effort into this than usual.

Snyder threatens us with more Boltinoff material unless somebody stops him.
I'm not sure Snyder actually says what the name of the book would have been — he's very communicative. "Impact"? "In Principle"? If so, comics.org says they didn't happen.
This blog post is part of the Renegades and Aardvarks series.