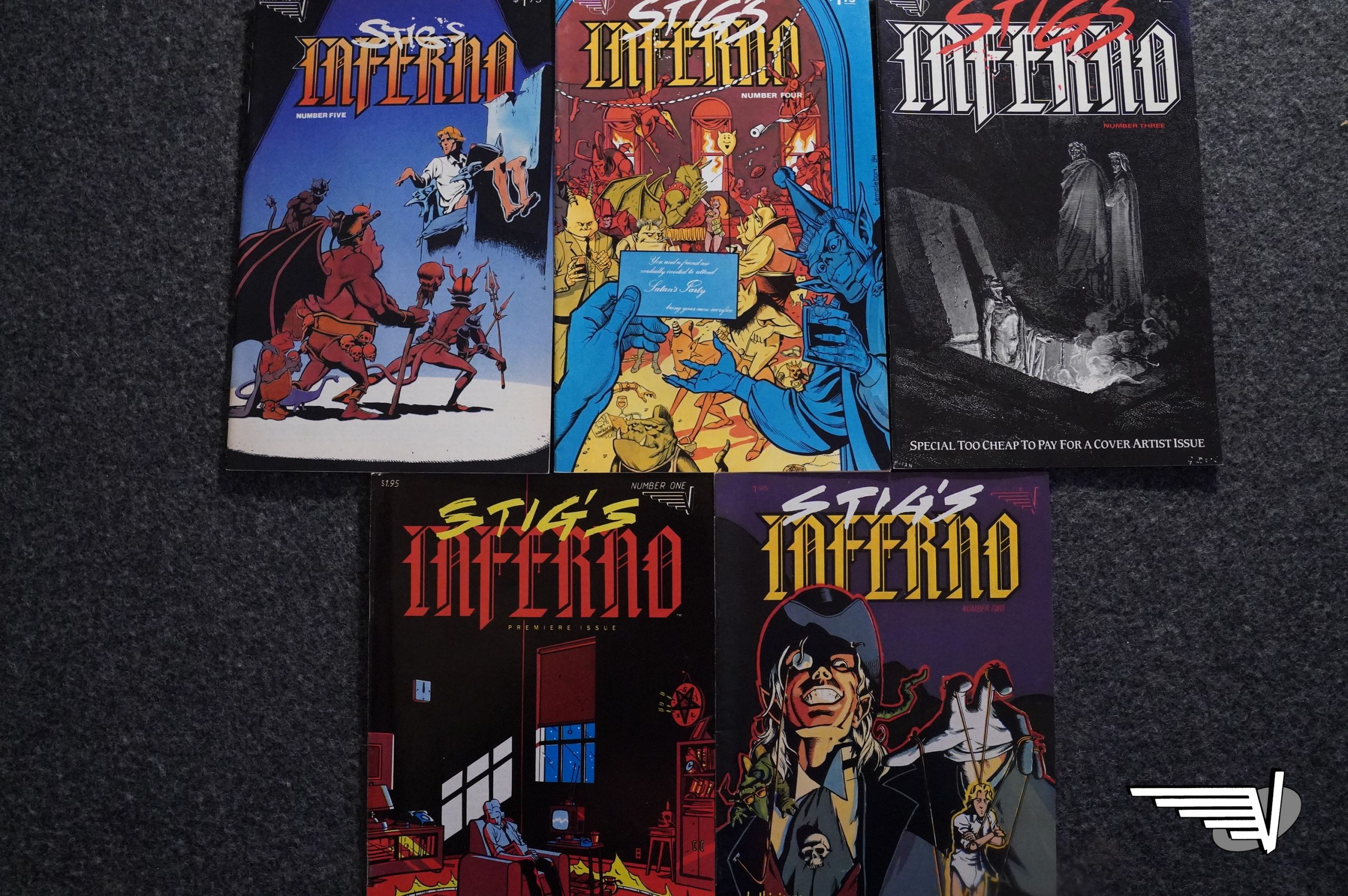 Stig's Inferno (1984) #1-5
by Ty Templeton and others
Oh, I wrote about this over at the Eclipse blog, so I'm not going to repeat myself here.
But it's a lot of fun. One of my favourite comics as a teenager.
This blog post is part of the Into the Vortex series.