For this screen printing experiment, I'm coating the 32TW screen with three layers of emulsion, and drying for three hours.  Would that affect how much emulsion is washed off?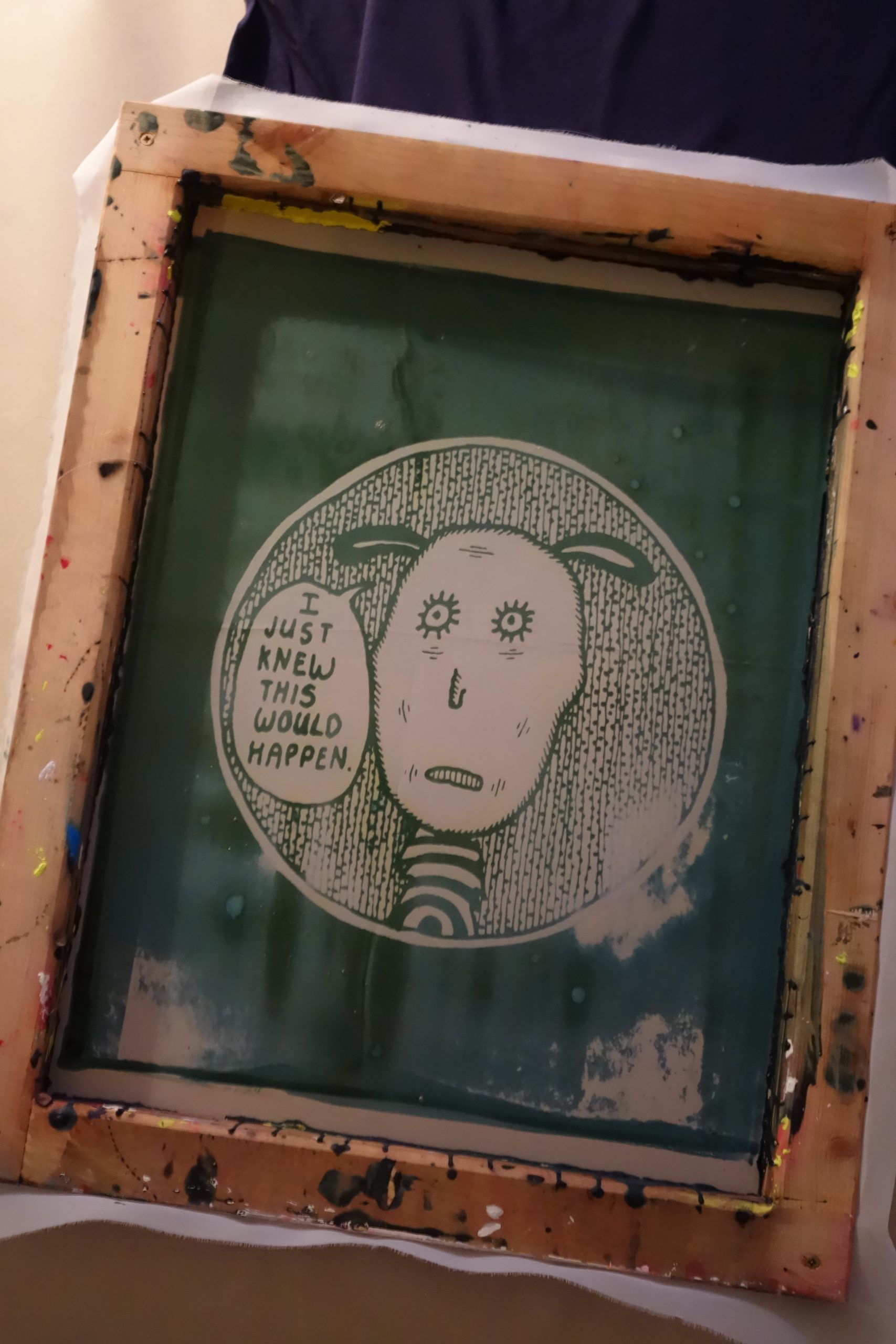 Not really.  I still got excessive wash-off at the bottom there…  Hm…  Perhaps my main problem is the exposure stage.  Perhaps it's not even enough? Perhaps I need a bigger lamp…
I printed anyway after gaffaing off the problem areas.  Glow pink on marine: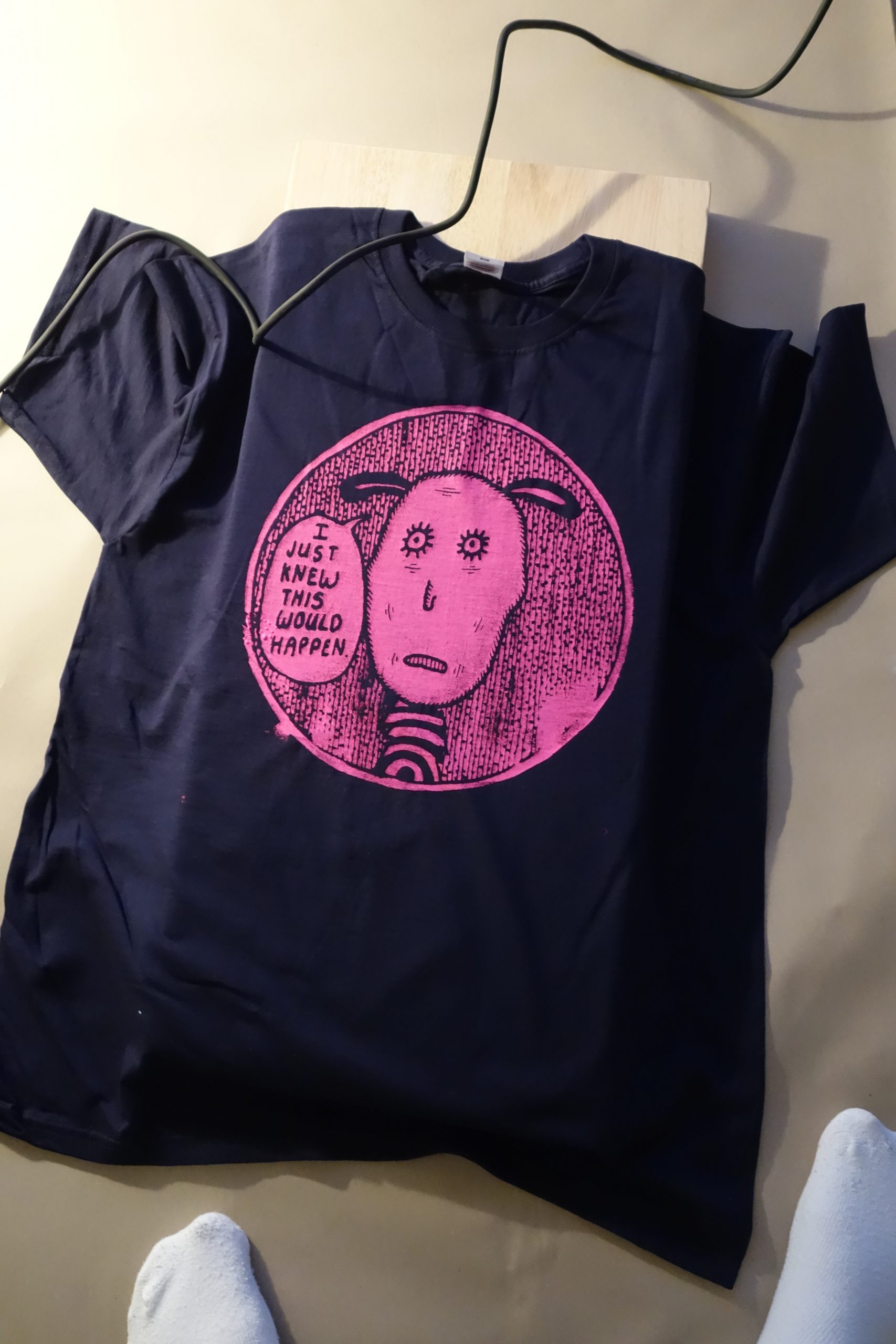 Kinda nice.
(That's Tony Target by Mark Beyer.  (I'm fortunate enough to have several of his paintings on mah walls.  And more prints.))