As I'm sure you all remember, in the last terrifying chapter of this story, I found that the white fluff had spread to another room.
During the Xmas holidays, I visited my mother.  She's brilliant with all kinds of plants and stuff, so I showed her the pictures of the aloe armageddon.  She said: "Are you sure that's a fungus?  It might be some kind of insect."  I said "Sure I'm sure!  Nothing moved!  I didn't see anything insectey.  Just the fluff!  Mooooomm!!!"
Guess what.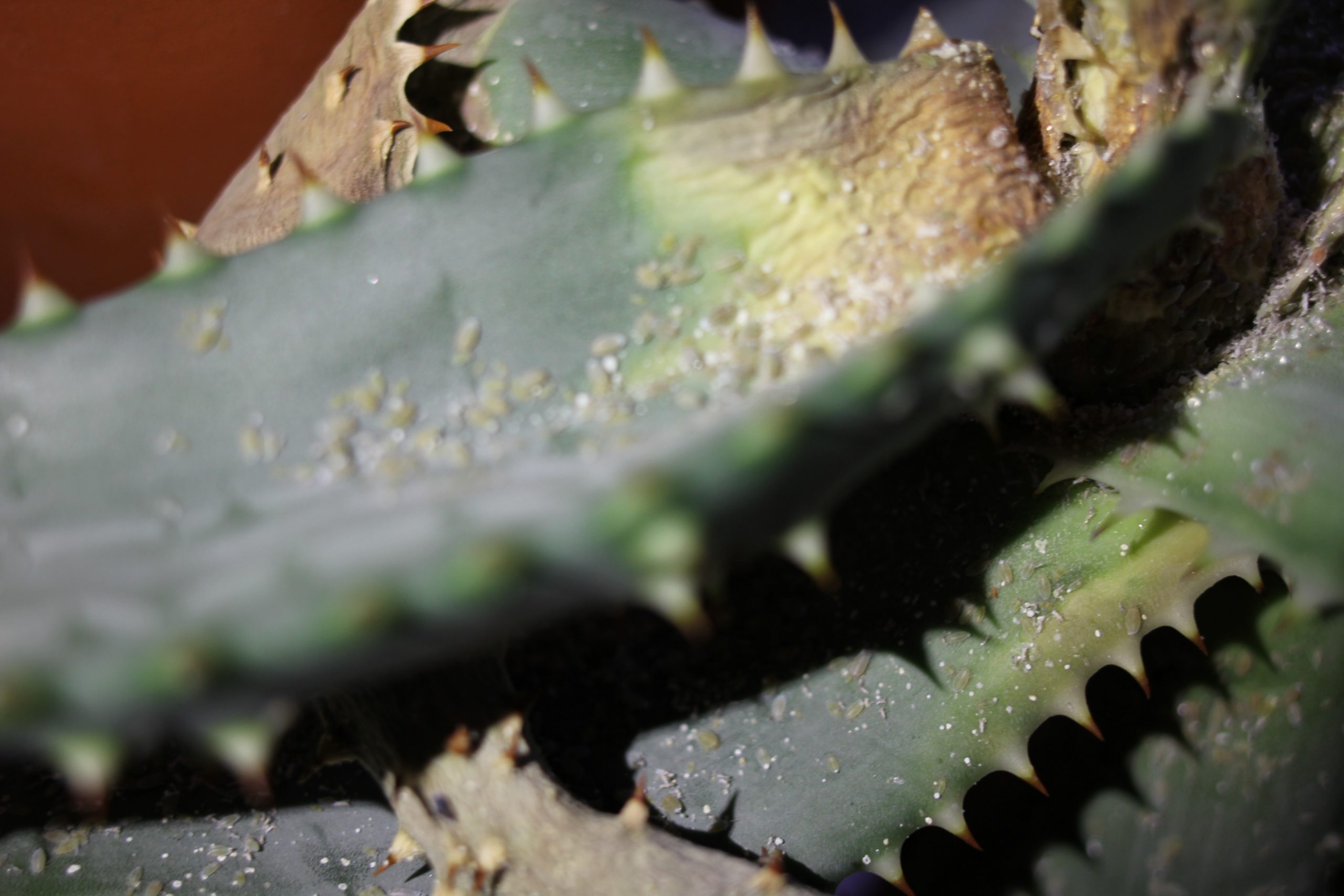 It's spread to another aloe.
And guess what.
See those little green things?  I think those are some kind of insect.
Are there any apartments for sale nearby that I can move to?  Hm?  Hm?
UNCLEAN!!!