The funniest comic book of 2013 must be Lisa Hanawalt's My Dirty Dumb Eyes.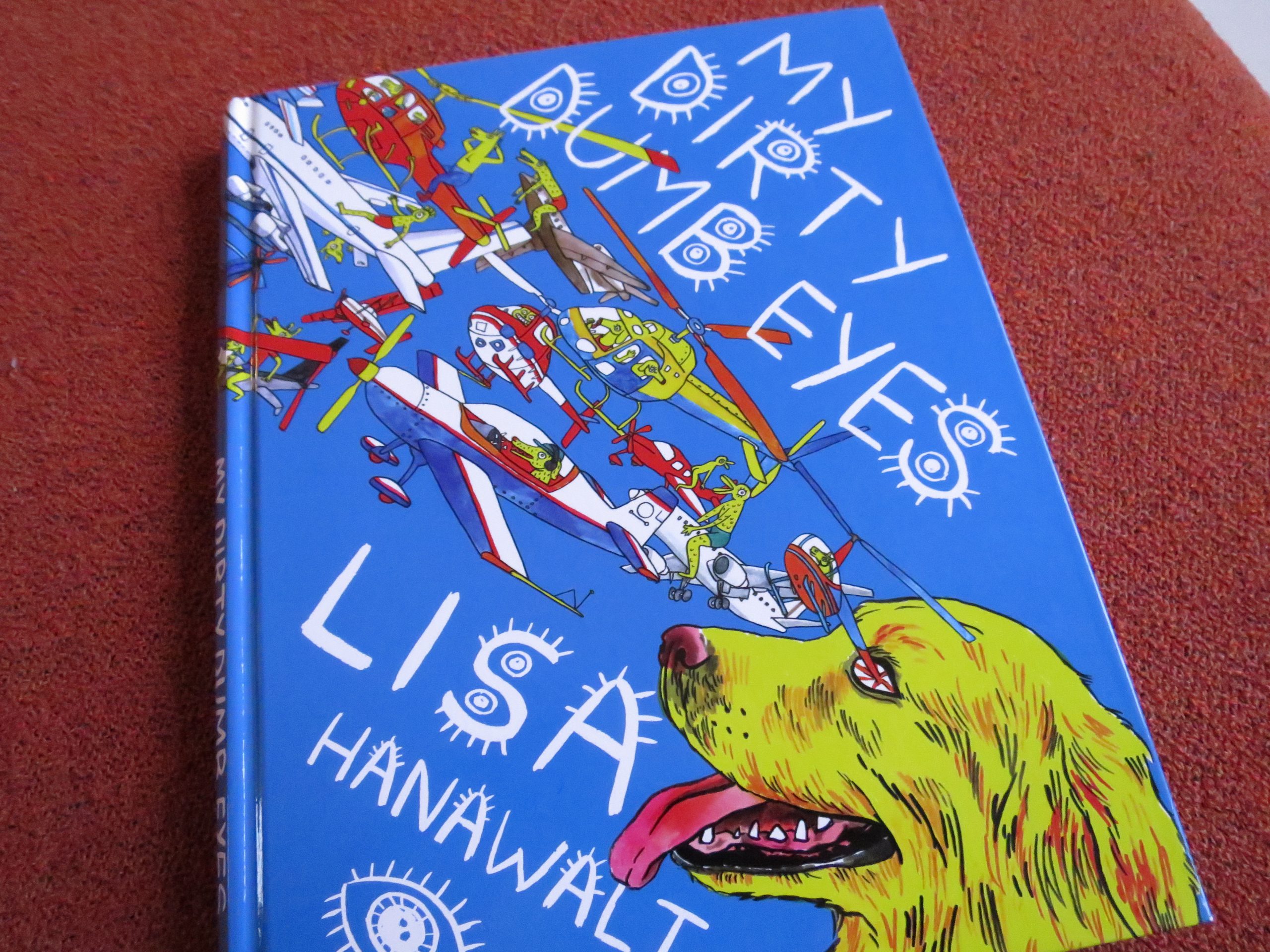 It covers all of life, like movies:
Fashion:
Movie reviews.  She points of that the sign language in the latest Planet Of The Apes looks oddly obscene: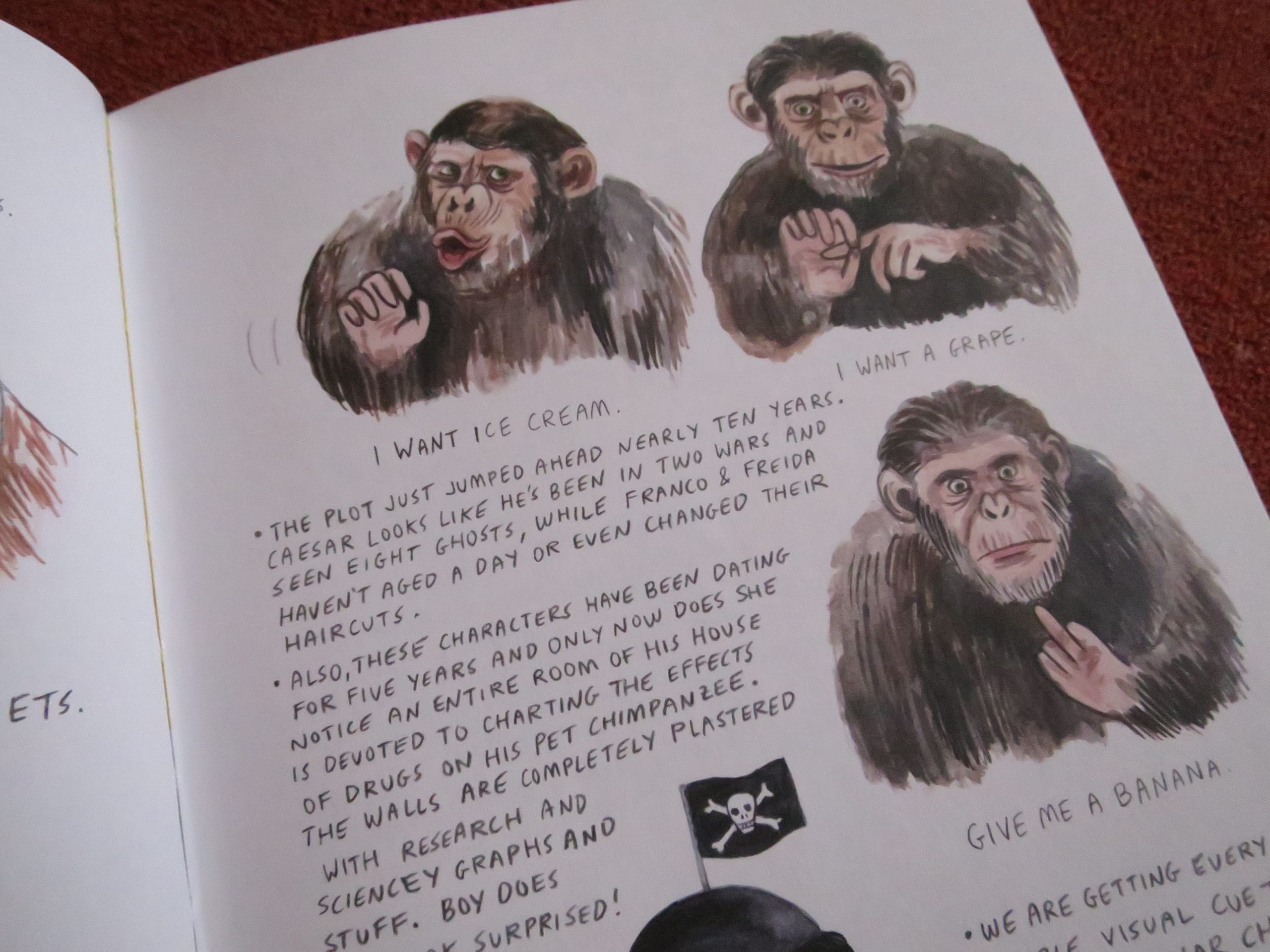 Actually, this is a test post to see how WordPress works.  I've moved from Blogger, because I don't really want to be part of the Grand Google Empire.  Google were trying to get me to use their single sign on for years, and I avoided doing so.  It became more and more intrusive, and I guess I must have clicked on the wrong link at some point, because there I was, suddenly.  So I left.
So, WordPress…  Well, the HTML editor is really crappy.  Kinda surprising for a firm that has as the main business idea to, well, make it easy to blog.  It's a nightmare of too-small frames, awkward image editing tools, and impossible to make anything insert where you want it to without dropping into "raw" HTML editing.
I am disappoint.