Instead of just posting pictures and footage from random concerts, I thought I'd try to do a review instead.
So it's the Rune Grammofon label night.
First off was a band that was called….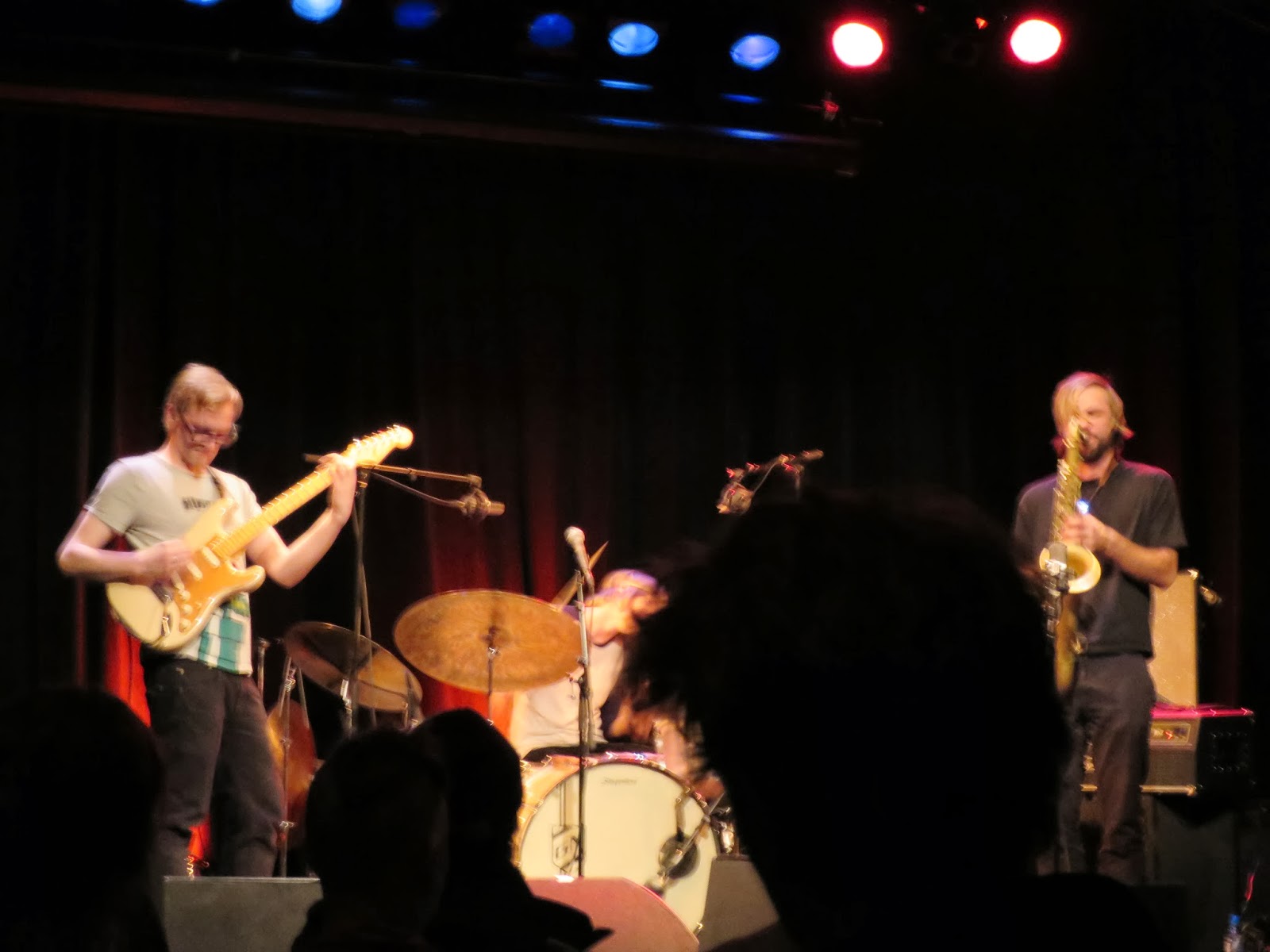 Something.  It was kinda prog rock jazzish.  They were quite good.
Then Maja Ratkje:
It was fantastic, as usual.  Although she didn't do the really noisy bits this time. 
And then Bushman's Revenge:
Oops.  The camera stopped recording after 30 minutes because of reasons.  Here's the last six minutes:
I've seen them a few times before, and I think this was their best performance.  They were a bit too "rock" earlier. 
Rock.  Eww.
This reviewing thing is so easy!