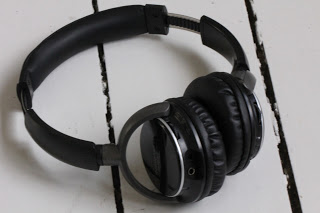 Micro SD playing headphones
I have a love/hate affair with wiring.
I love that stuff works.  That's why I love ethernet cables.  Because wifi doesn't work.
But I hate getting tangled in cables.  And I love music.  So walking around is a conundrum.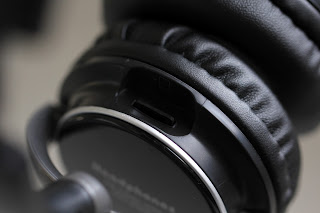 Micro SD card
Fortunately, some geniuses came up with the idea of putting the mp3 player into the headsets.
I've got a couple of Koss Tugo phones, but they have a tendency to break (2 pcs) or getting lost (1 pcs), so I need to replenish my stock.
But they've stopped making them!  And they only had like half a gig of memory, so I could only put like eight albums on them.  Drama!
I searched and I searched, and there are some really crappy "sports" ones available.  But I've tried them, and they're really crappy. 
So I ordered these ones.  They are called (generically enough) "Headphones / FM stereo radio / Mp3 player".  Sometimes I think that the Chinese could do with some marketing help.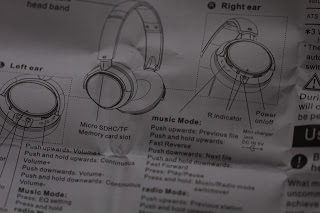 Simple Instructions!
These take micro SD cards.  So I bought one and plugged it in.  And then I plugged the headphones into the USB port to transfer some songs and get grooving.
But the headphones do not expose an USB interface at all.  They can just use USB to charge.
Oh, well.  I plugged the micro SD card into a USB adapter and copied over 32 gigs of mp3s.  At 11MB/s.  Is that snappy?  It'll take hours to fill it.  I stopped it after copying 150 albums, or 8GB. It was the cheapest SD card I could find.
So how does it sound?  It's slightly hissy, but it's a lot better than I thought it would be.  The headphones are very light and a lot smaller than the Koss Tugos, but I think they sound better. It has a really clear, appealing sound, with an acceptable amount of bass for the small size.
Anyway, they sound good, and they were cheap, and they work, and the user interface is quite good, what with jog shuttles to go to the next/prev song, and to control the volume.
I give this product at least seven thumbs up. Kudos to the SL:MRH-8801 MRH-8803 -MRH-8001 + MRH-8003, which might be the real name of these headphones.  If I understand the instructions right.