I was whinging a lot about the terrible Tellstick range in my last post on the issue.  Deservedly so.  It's terrible!  However, the Telldus people have released a new version of the device: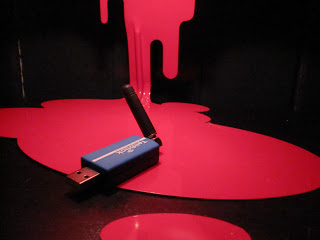 The revolutionary new invention is the antenna!  Who would ever have thought that an antenna would give greater range?  Kids these days.
Anyway, it really does work.  I had four separate antenna-less Tellsticks that gave me 90% coverage of my apartment earlier.  With the new Tellstick, a single one gives me 100% coverage.
That's progress.