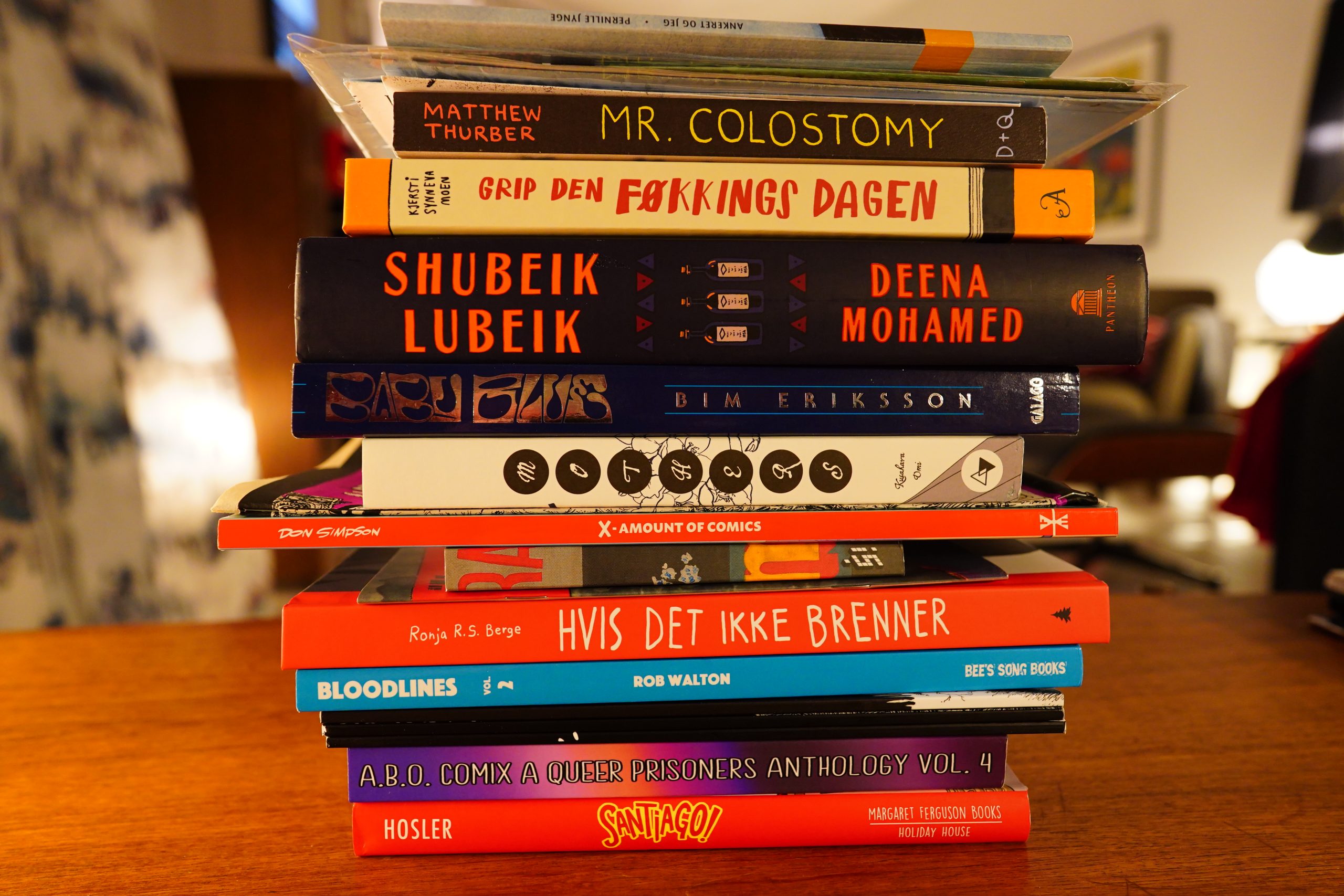 Finally a day for reading comics again… I don't know why I'm so busy these days, but Duolinguing French takes up a lot of time, I guess.
After reading a Chantel Montellier comic book last month, I decided that it was time to finally learn French so that I can start buying French comics, so how's that going? Let's check in with Yakari!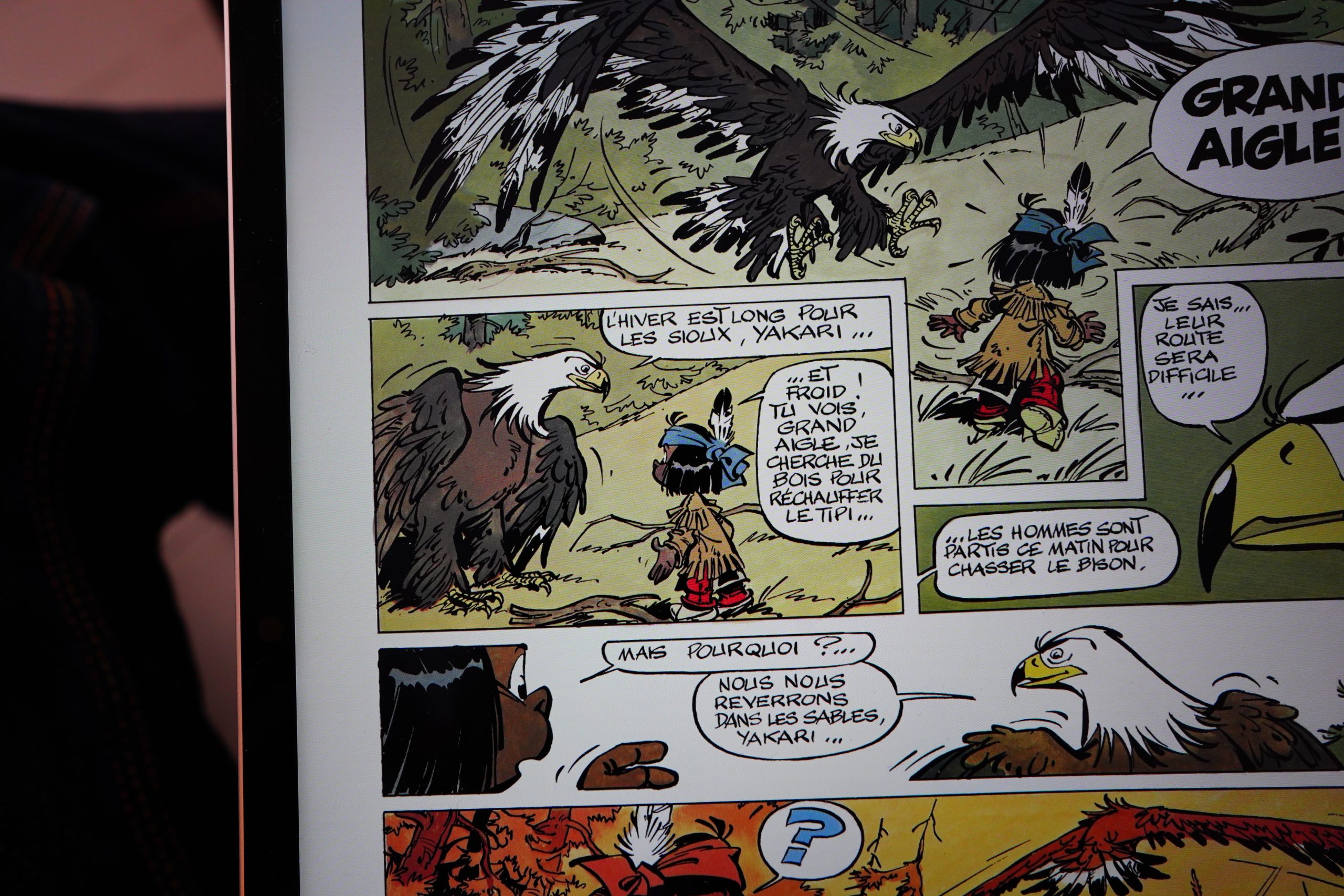 Hey! I understand everything in those speech balloons, except "les sables", which Google Translate says means "the sands"… that eagle is very mysterious… Anyway… The system works!!! I now have the reading capabilities of a French two year old! Pretty soon! I'm sure!
OK, let's start…
| | |
| --- | --- |
| Joni Mitchell: The Asylum Albums (1): For the Roses | |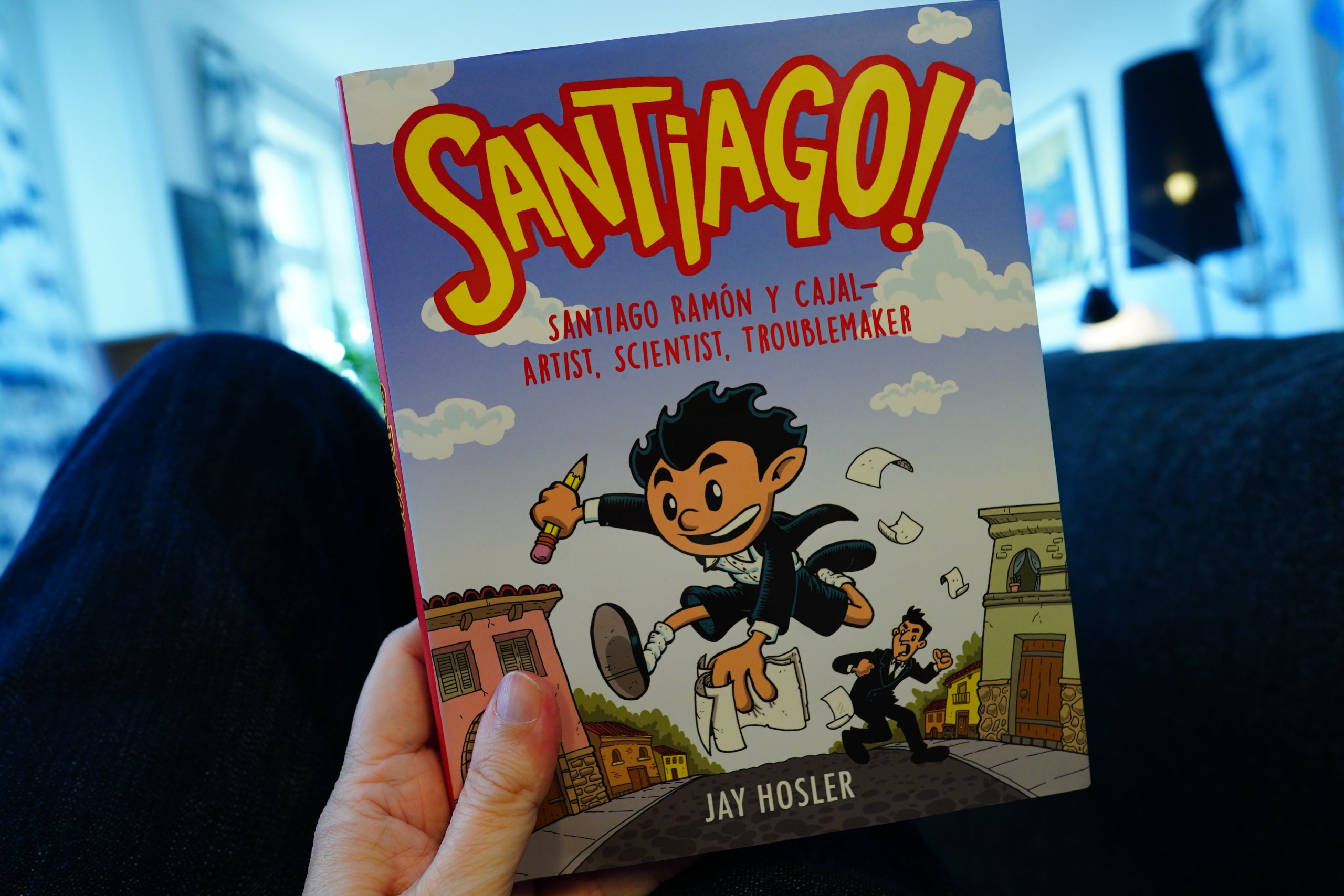 12:06: Santiago! by Jay Hosler (Margaret Ferguson Books)
I absolutely adore (j'adore vraiment) Hosler's early series — Sandwalk Adventures, Clan Apis… they are very funny, very educationamal, and have a very distinctive pensive mood — they're irresistable. I'm less enthused by his later First Second books, which are more conventional — he plays up the action a lot, presumably to appeal to a wider audience.
But I missed this book published last year, so let's have a read.
It's a very lively book — we spend most of the time on Santiago's very early history of mischief.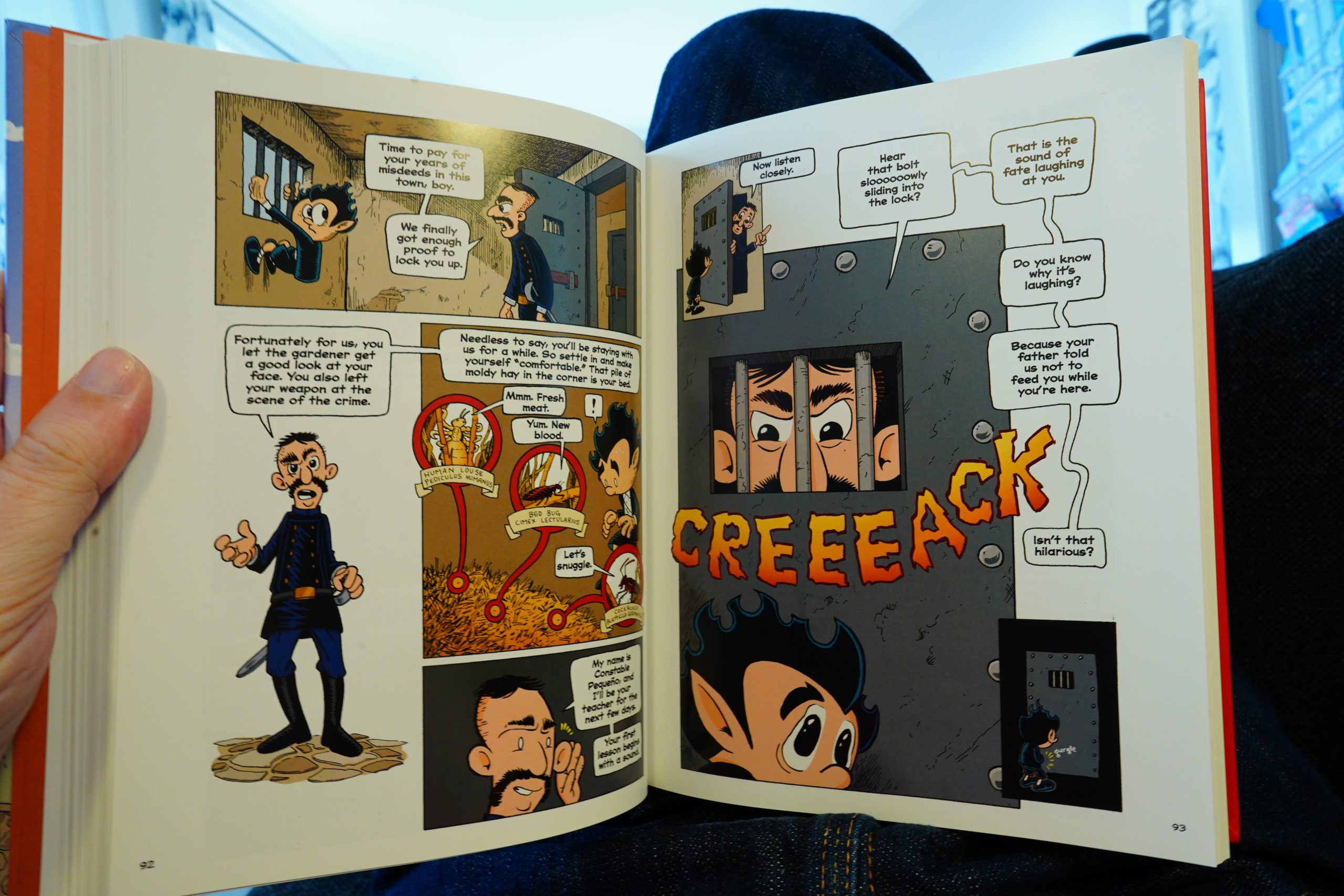 I guess the point being made here is that even if you're going around blowing stuff up as a child, you can still become a great scientist? Or even — blowing stuff up as a child is a prerequisite for become a great scientist…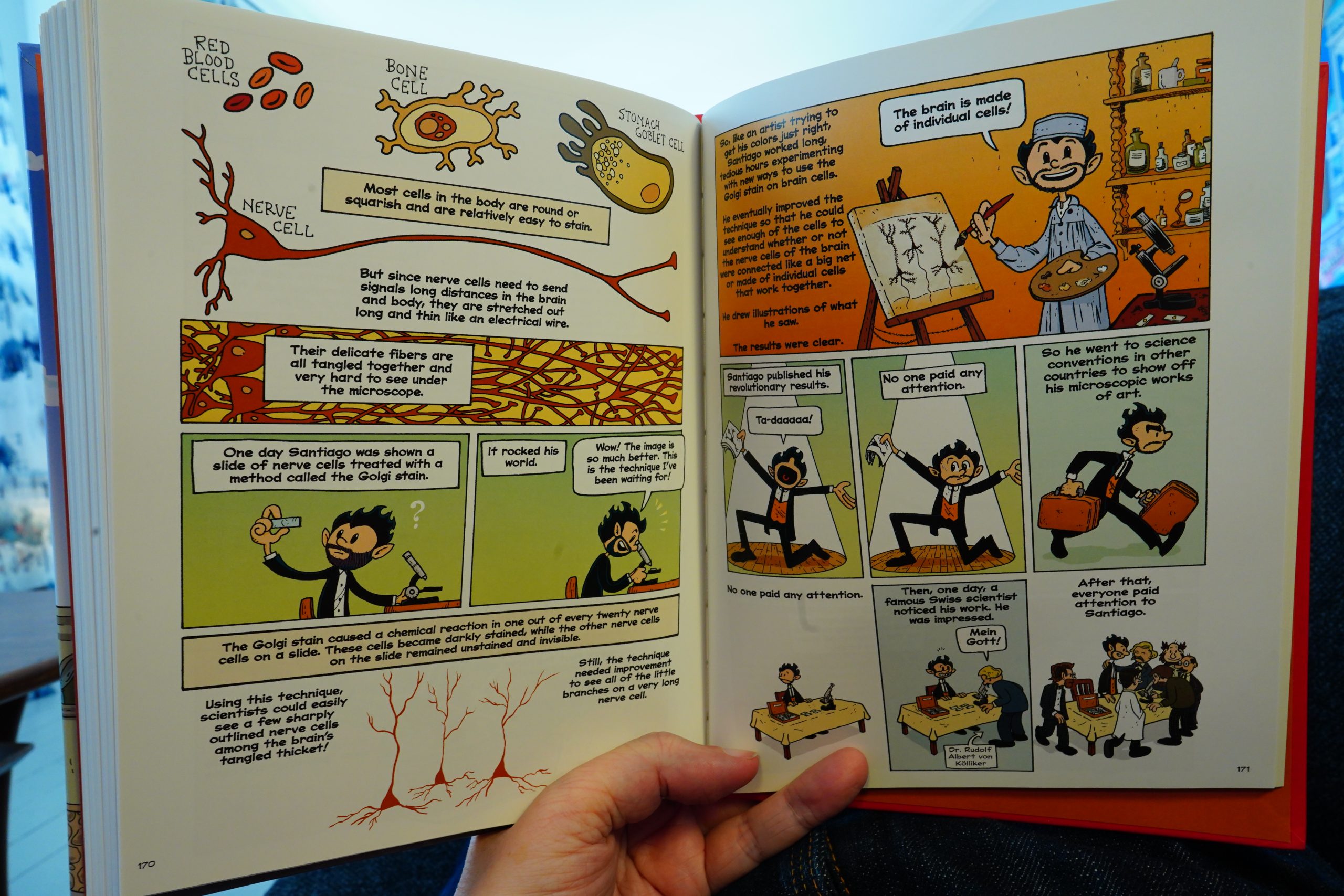 It's a fun book; very engaging. I didn't really feel like I learnt anything, though.
| | |
| --- | --- |
| Joni Mitchell: The Asylum Albums (2): Court and Spark | |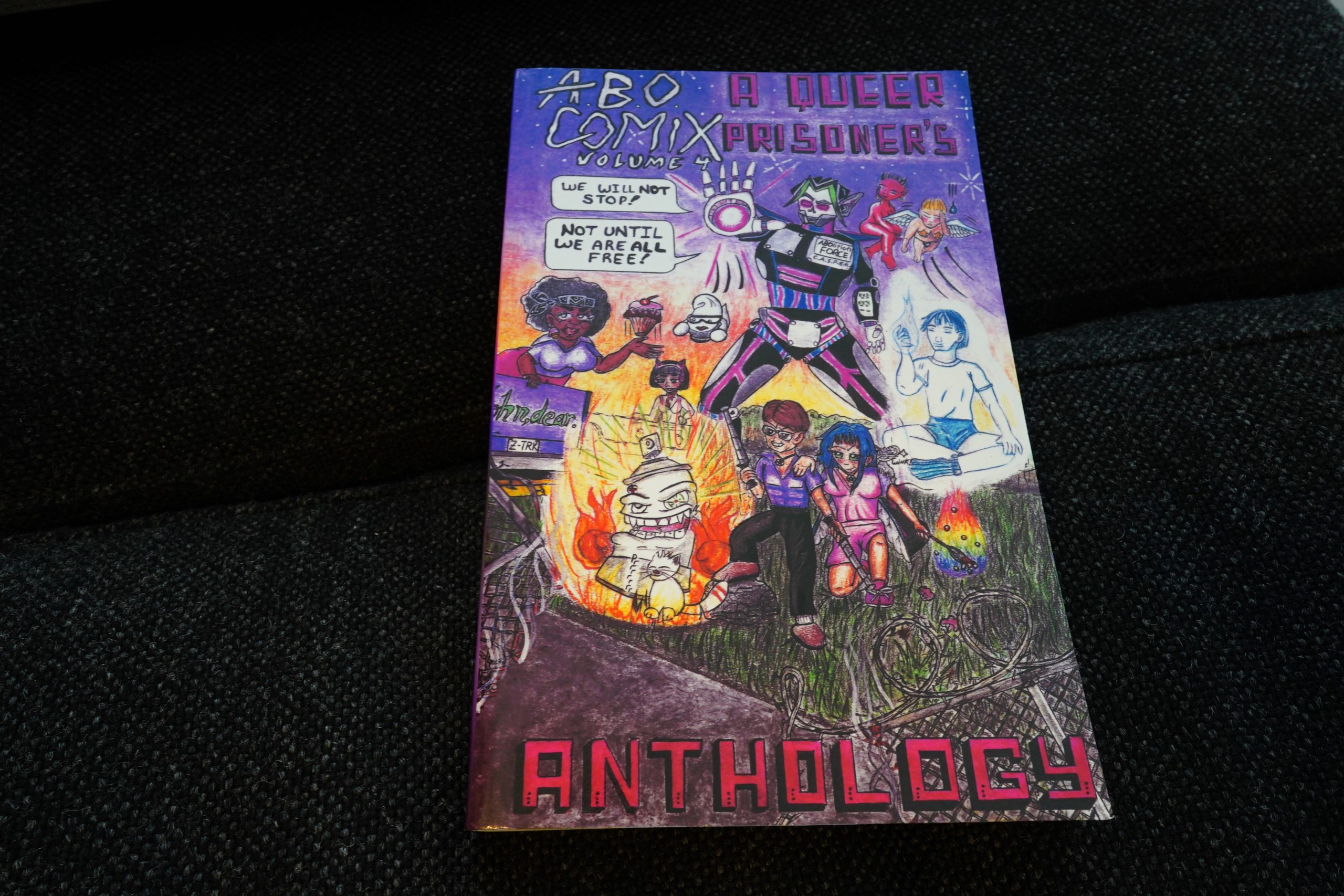 12:55: ABO Comix #4: A Queer Prisoners Anthology edited by Casper Cendre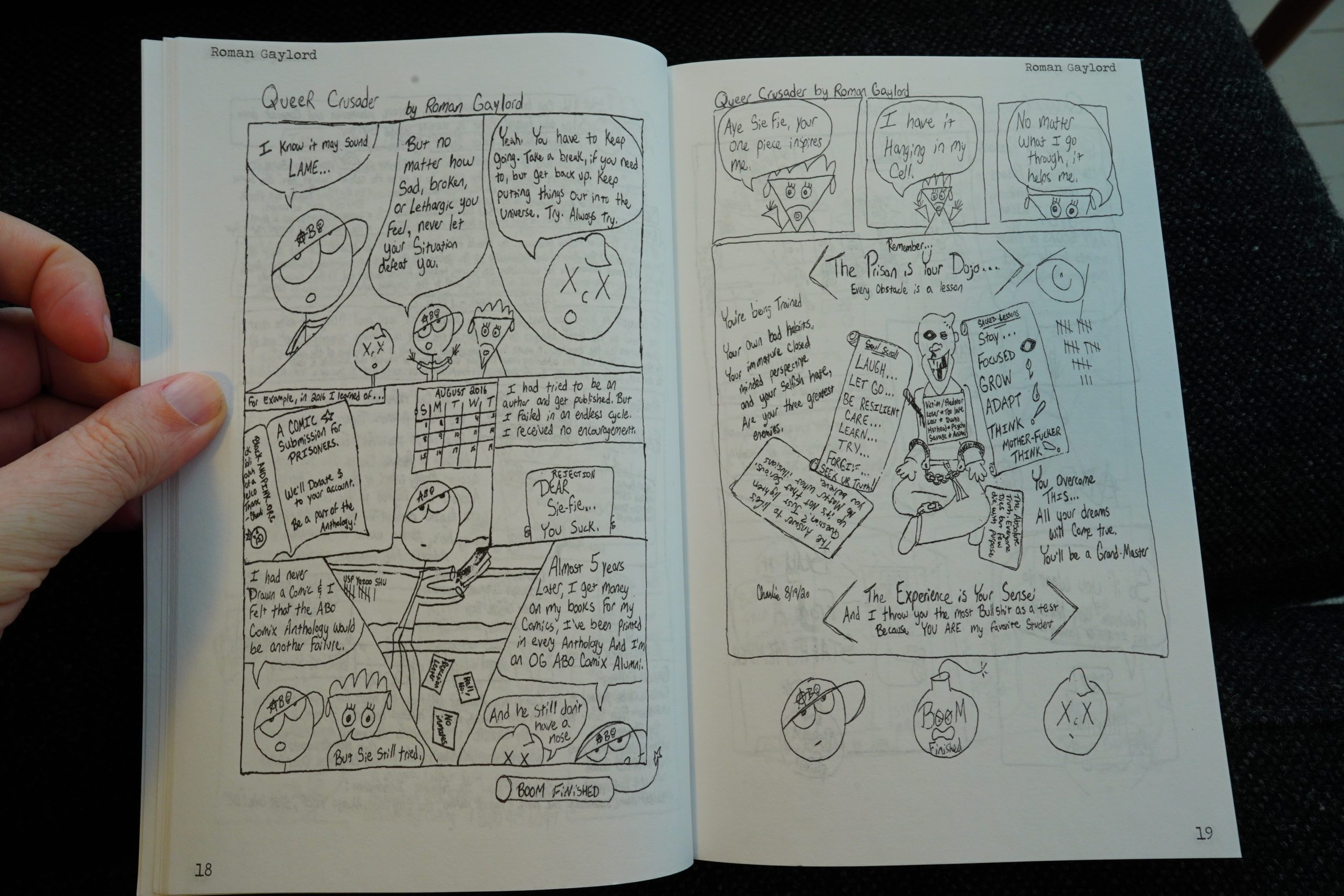 So this isn't an outsider art collection; it's more insider art. (OK, that's like a totally original joke. (I mean, it's like a joke but not funny.))
I wondered how they were getting inmates to contribute to this collection in such large numbers (this book is almost 400 pages long), but apparently they get paid? That's unheard of! I mean, for comics anthologies.
(Sorry, sorry…)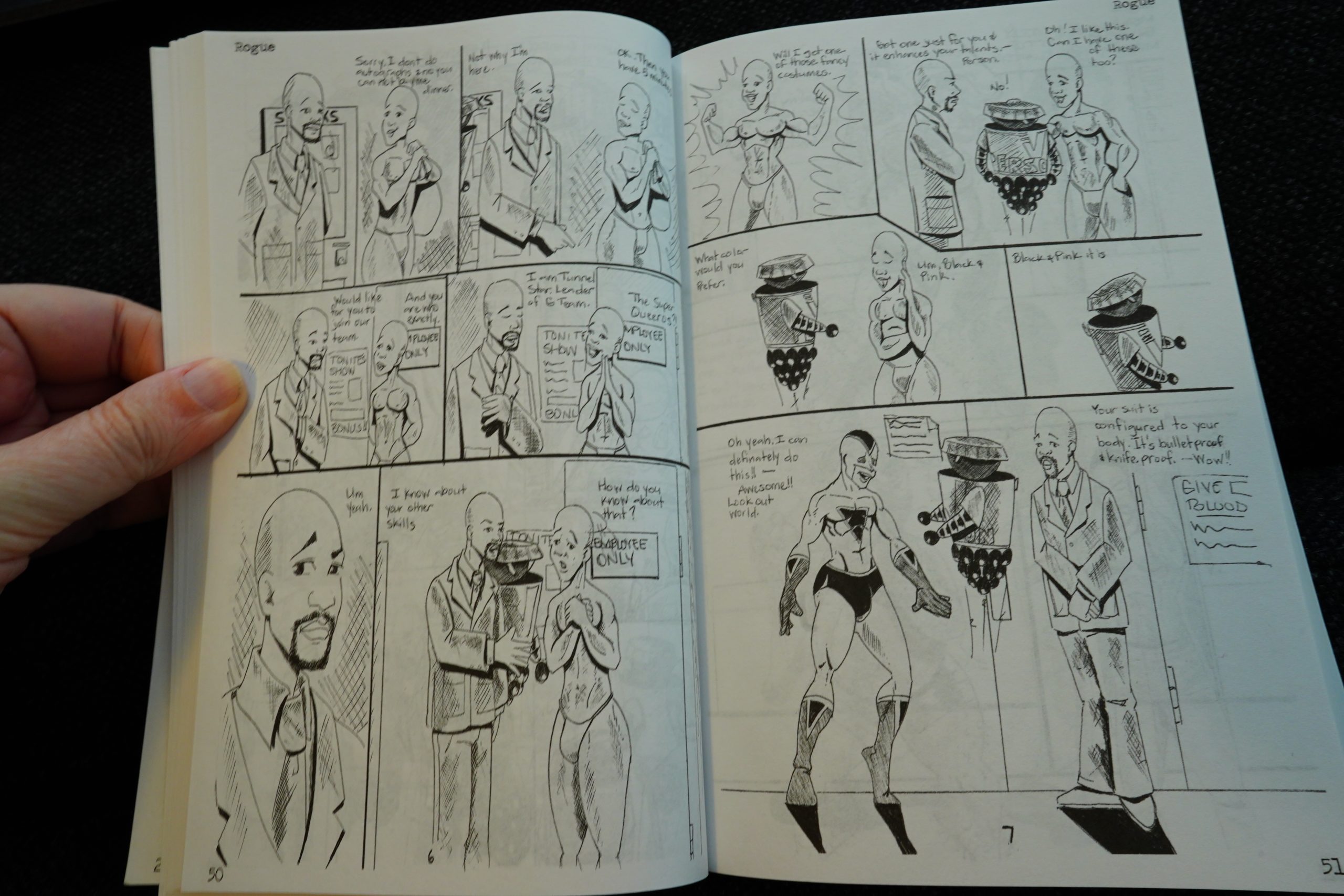 It is a really fascinating read — the skill levels vary wildly, but they're all from points of view we never see…
| | |
| --- | --- |
| Joni Mitchell: The Asylum Albums (3): Miles of Aisles | |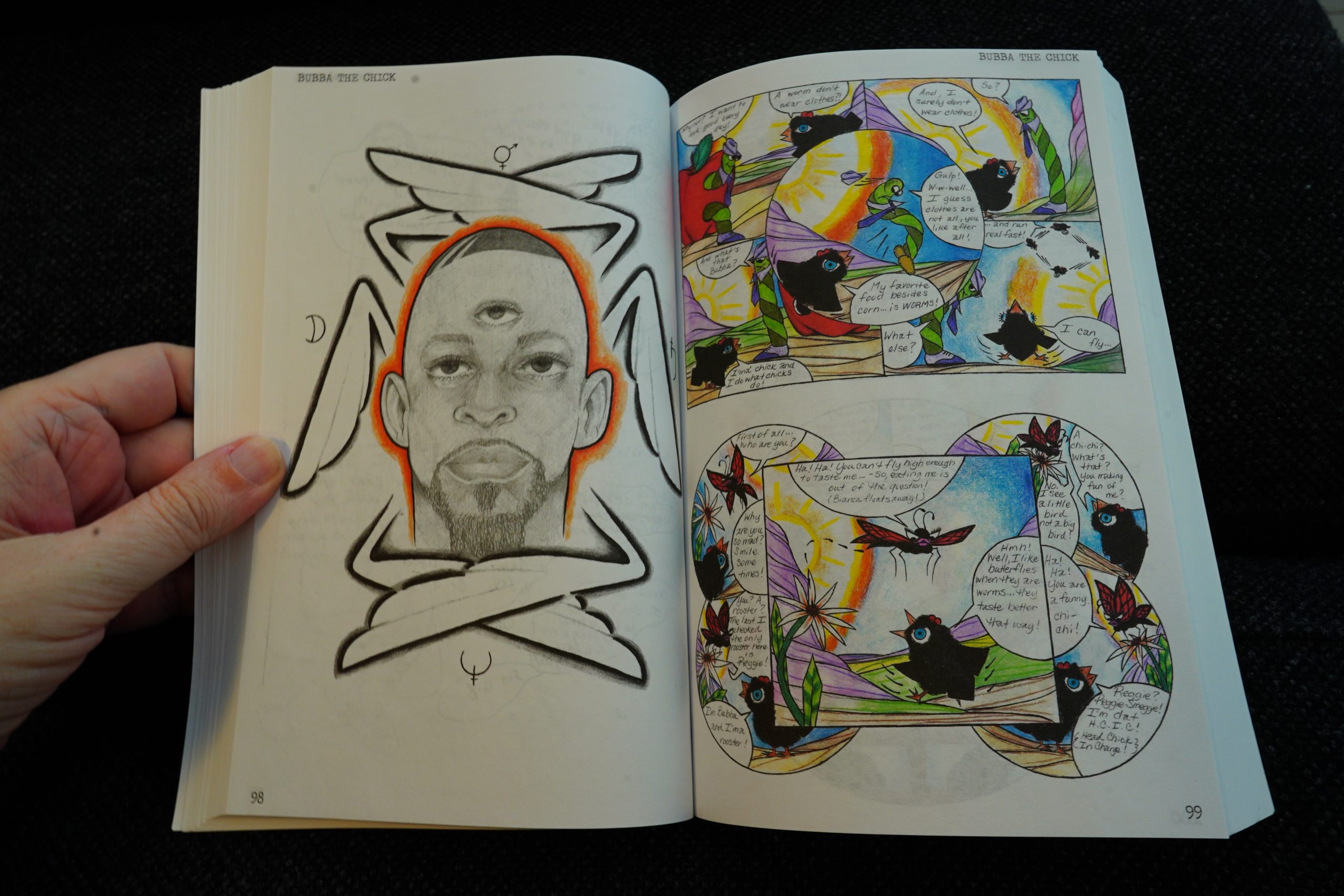 And some are pretty stunning.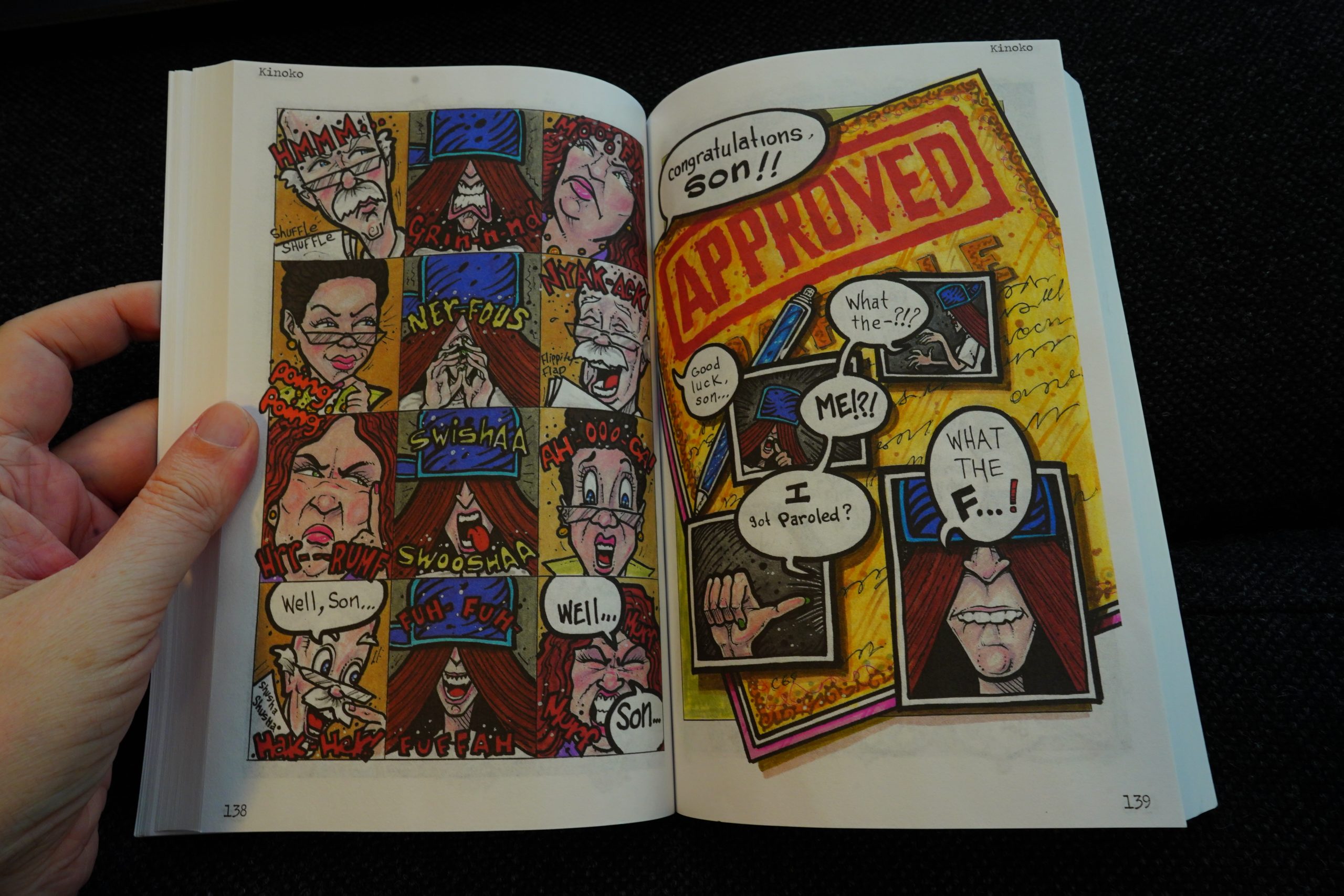 And some are very professional.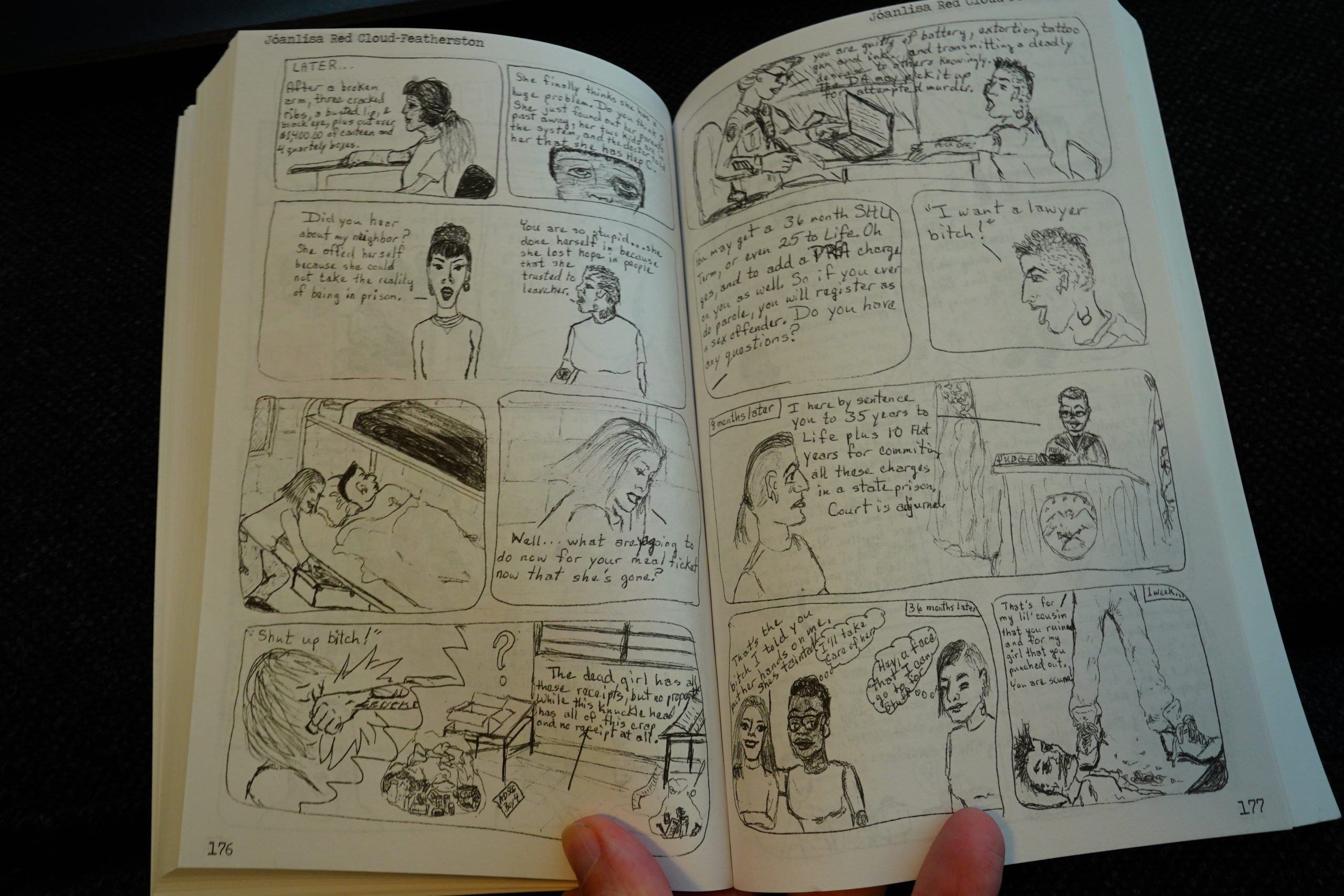 There's a rawness to it all…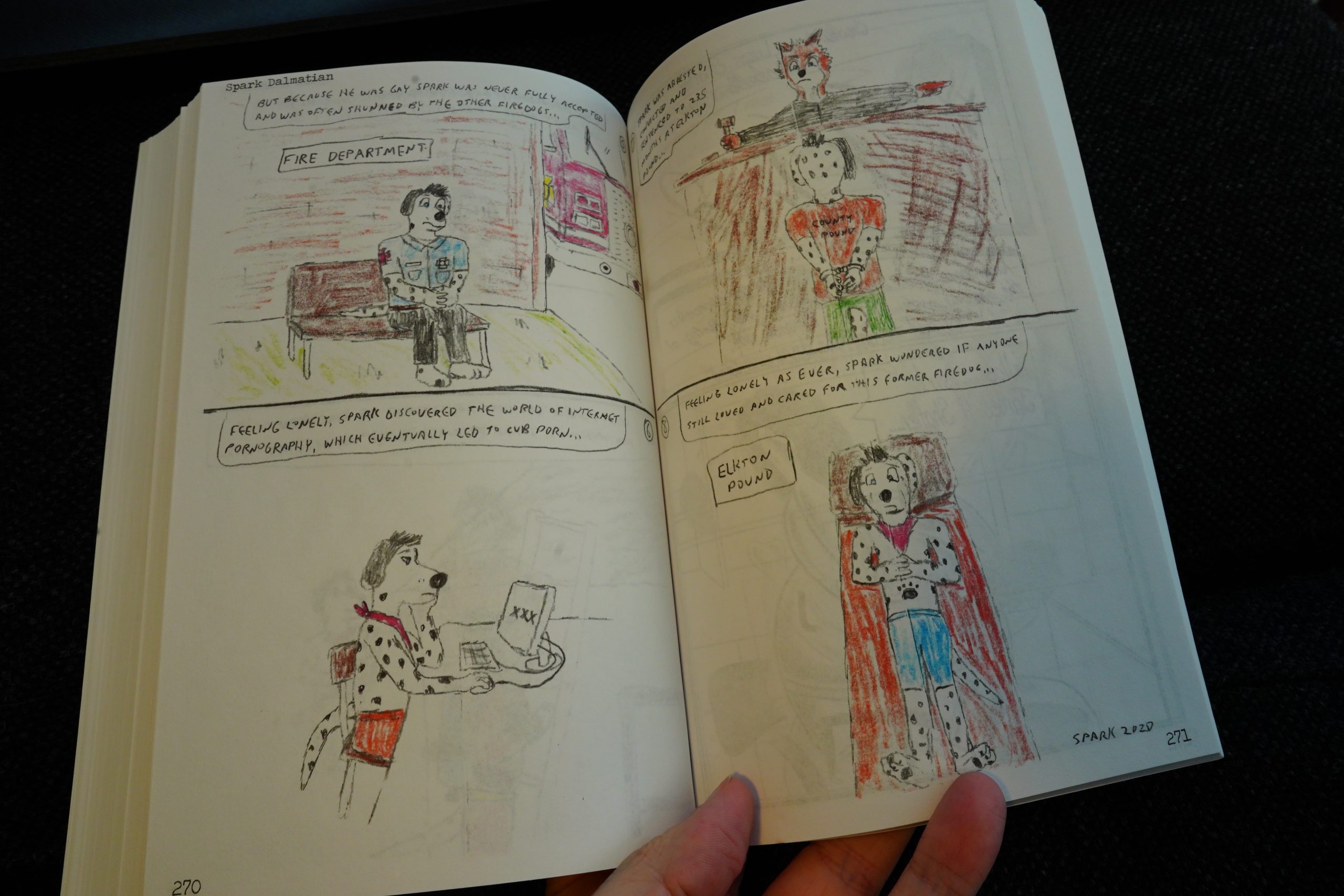 I think this is the only strip that talks about why they went to jail? Which is a pretty odd omission in general, but the one strip that does talk about it…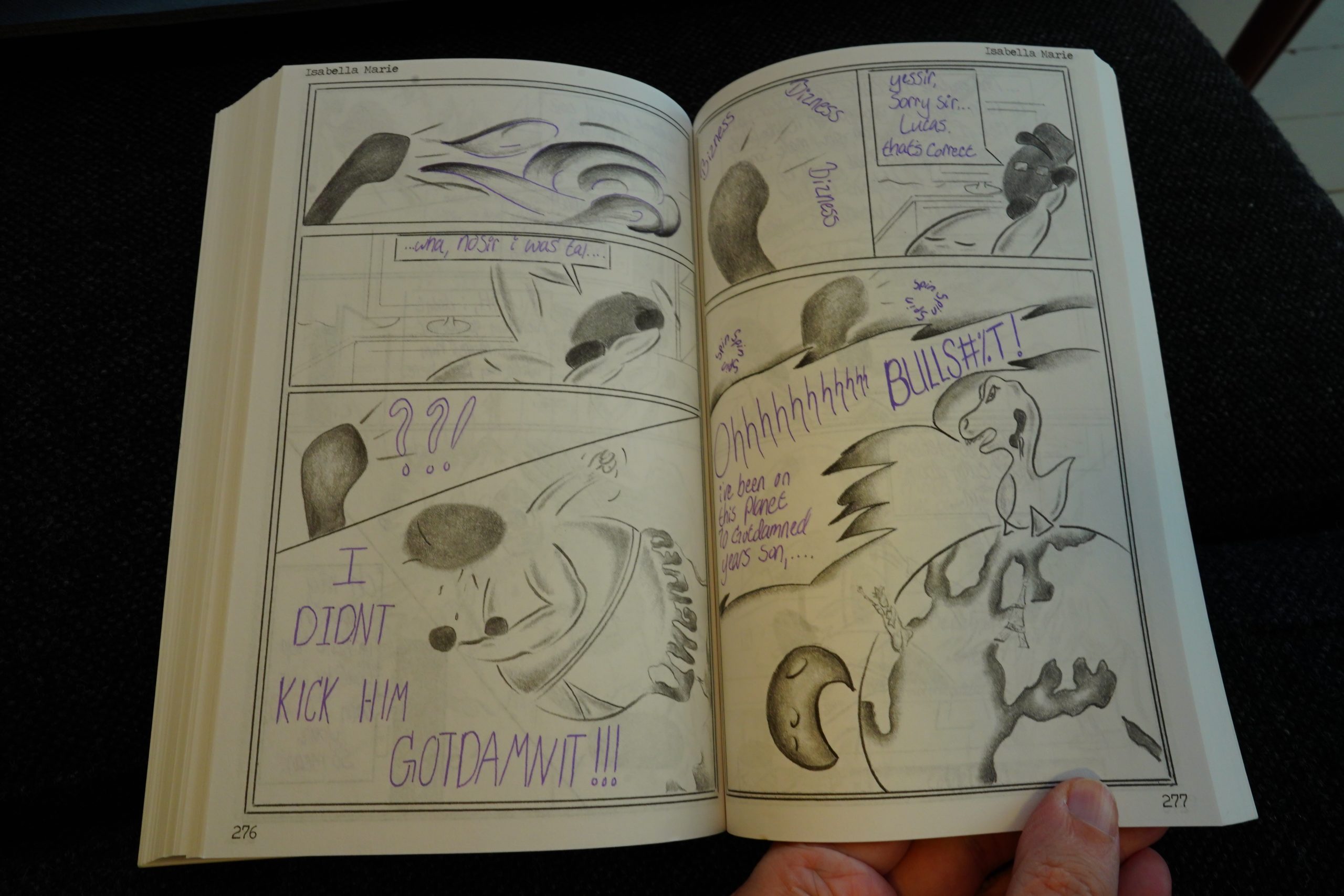 Most of the strips are very traditional in form, but this is pretty cool.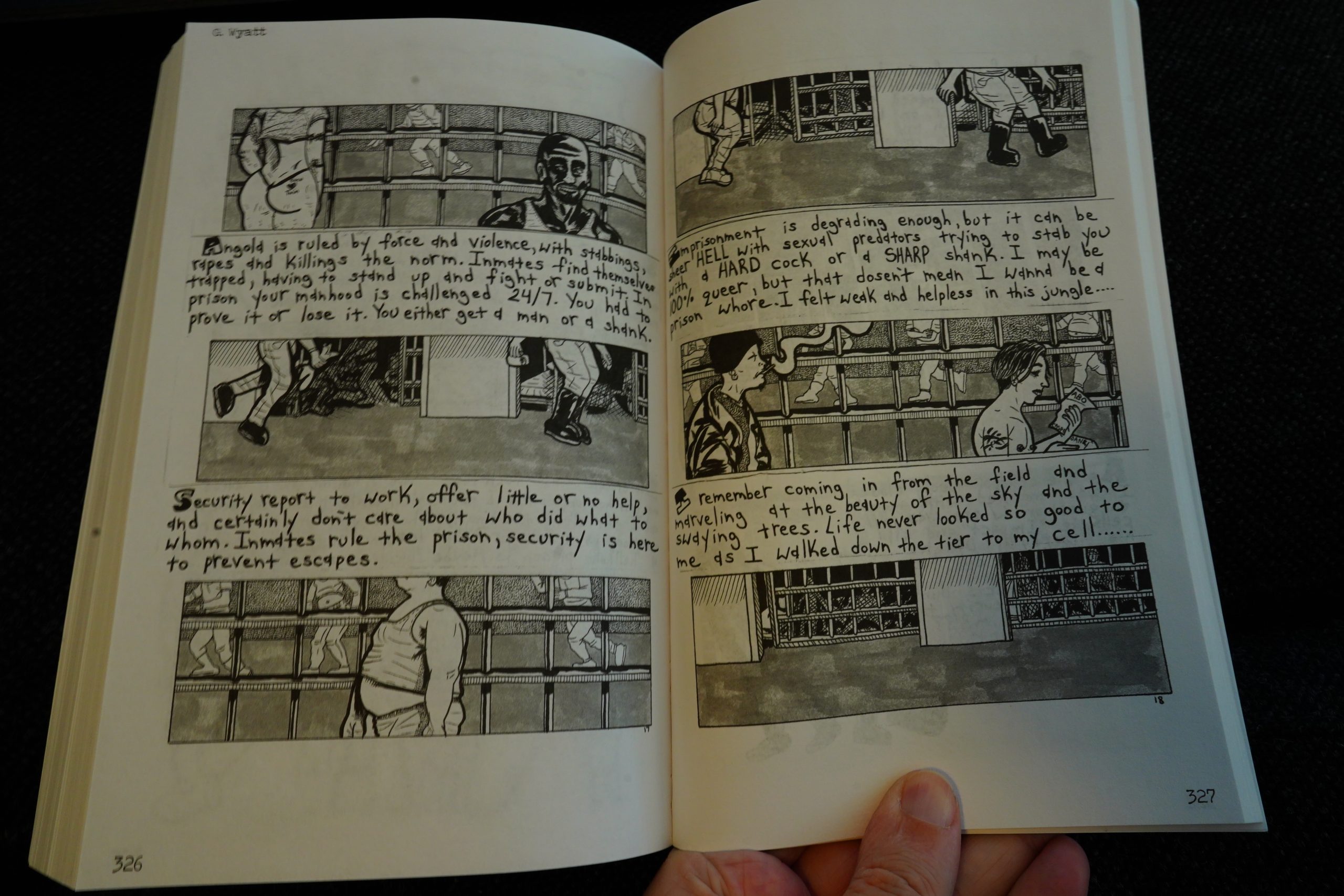 It turns out that it's all sex and violence, and mostly all violence.
It's a really solid anthology. Get your copy here.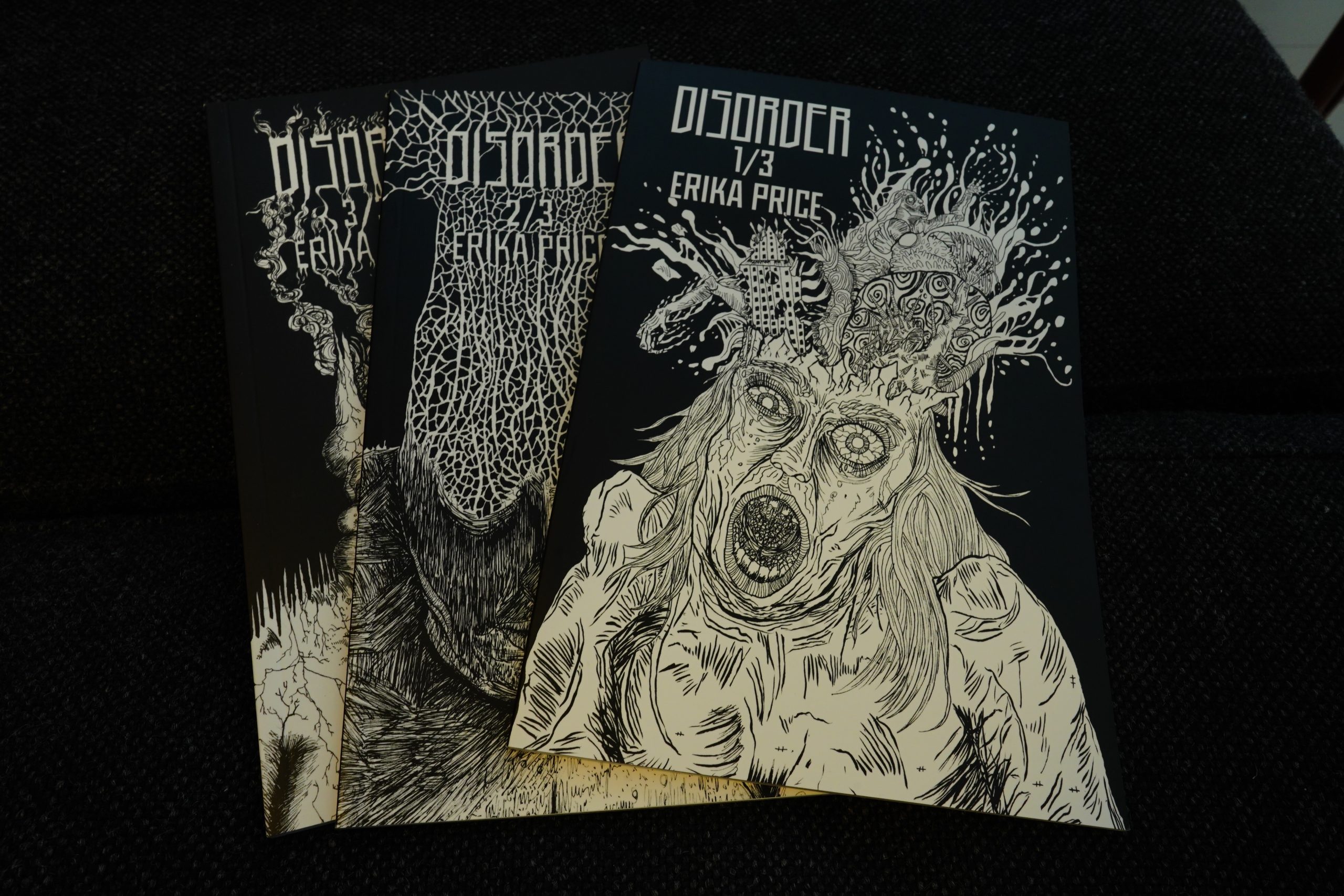 14:12: Disorder #1-3 by Erika Price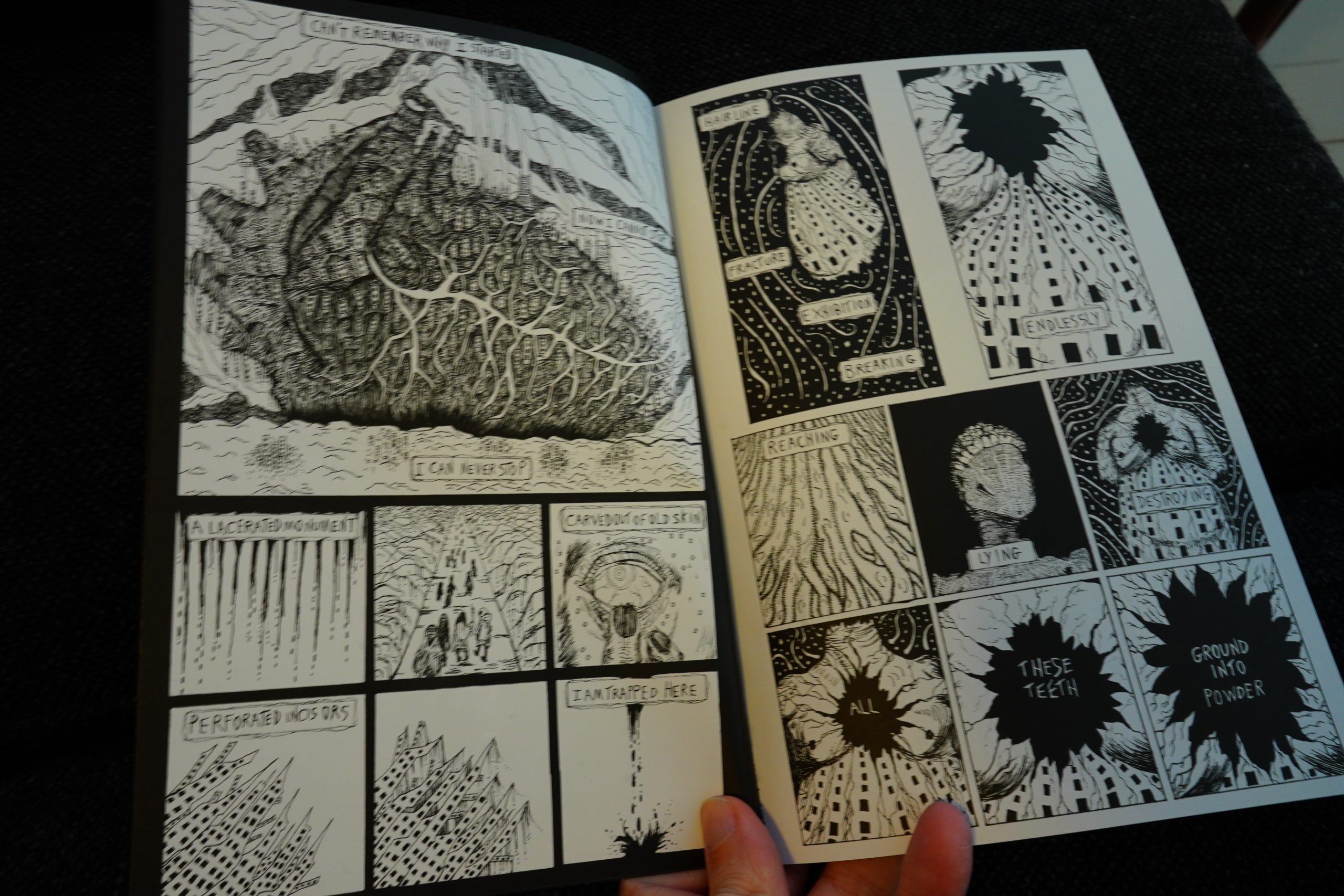 I wondered whether I could end up with fewer blurry images if I put the comic down on the sofa before snapping — eliminate one source of shakiness. But I guess not.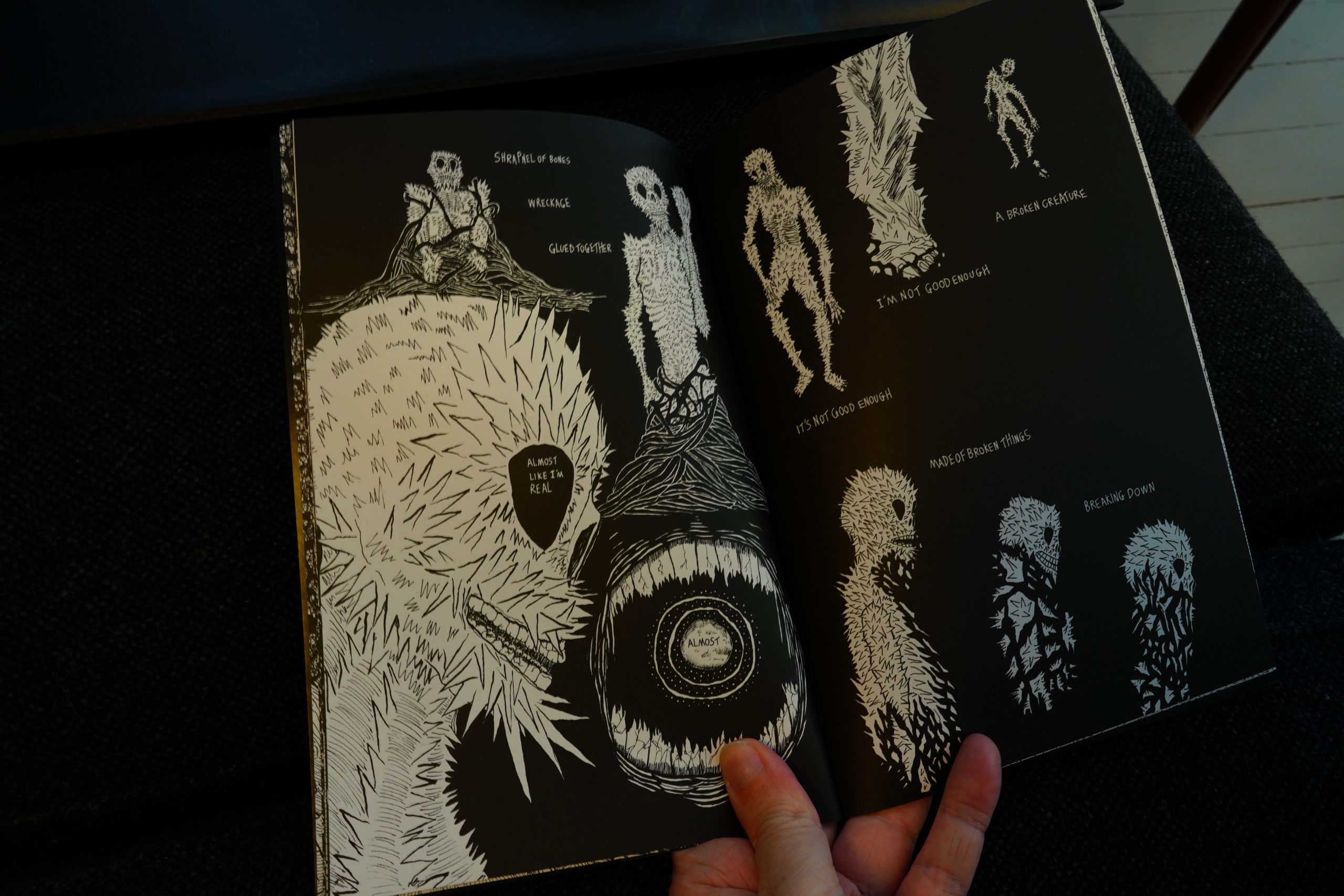 I guess this book is about body dysmorphia?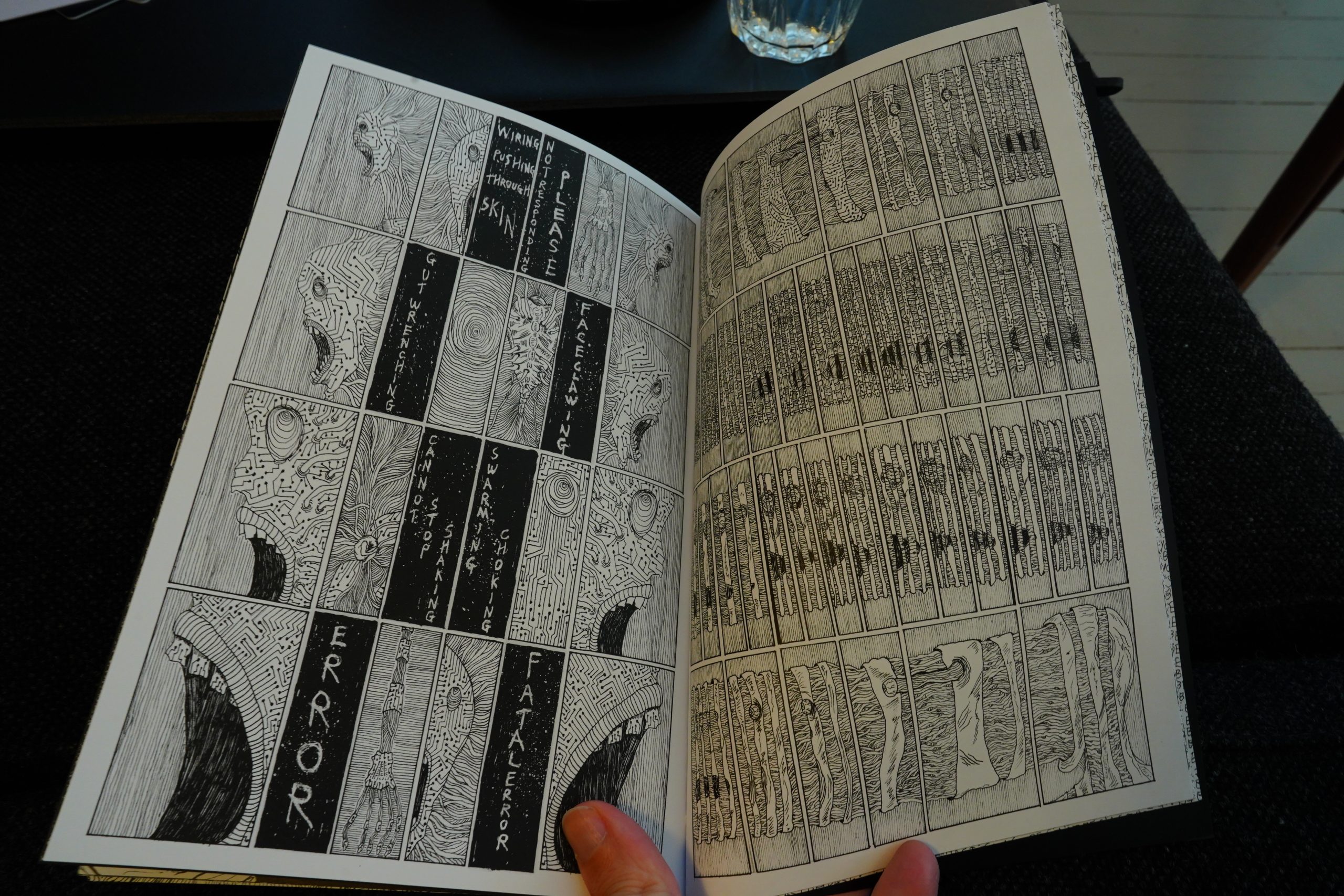 I admire the compulsive rendering.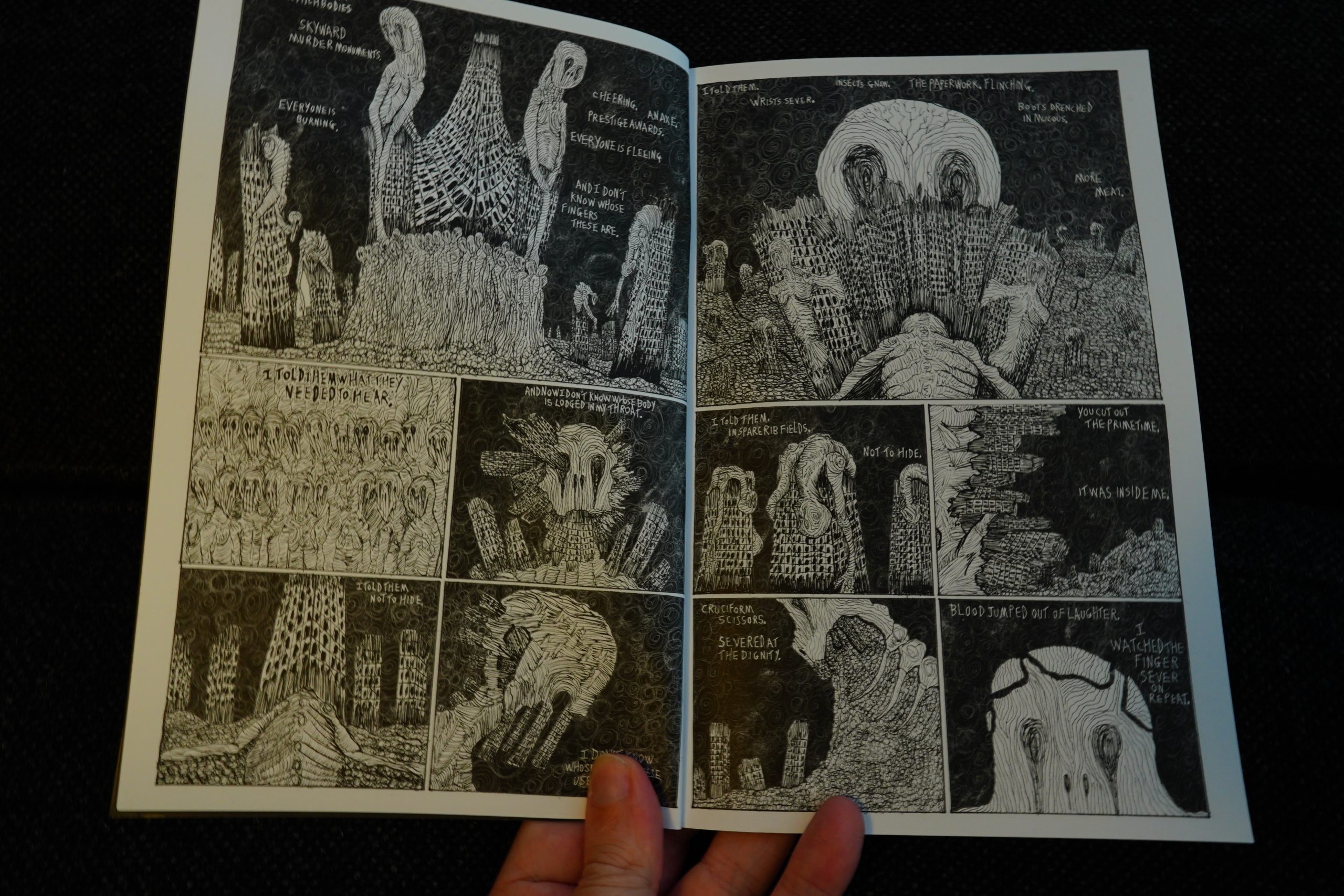 But it's otherwise not my kind of thing at all. It just seems really… self obsessed?
| | |
| --- | --- |
| Joni Mitchell: The Asylum Albums (4): The Hissing of Summer Lawns | |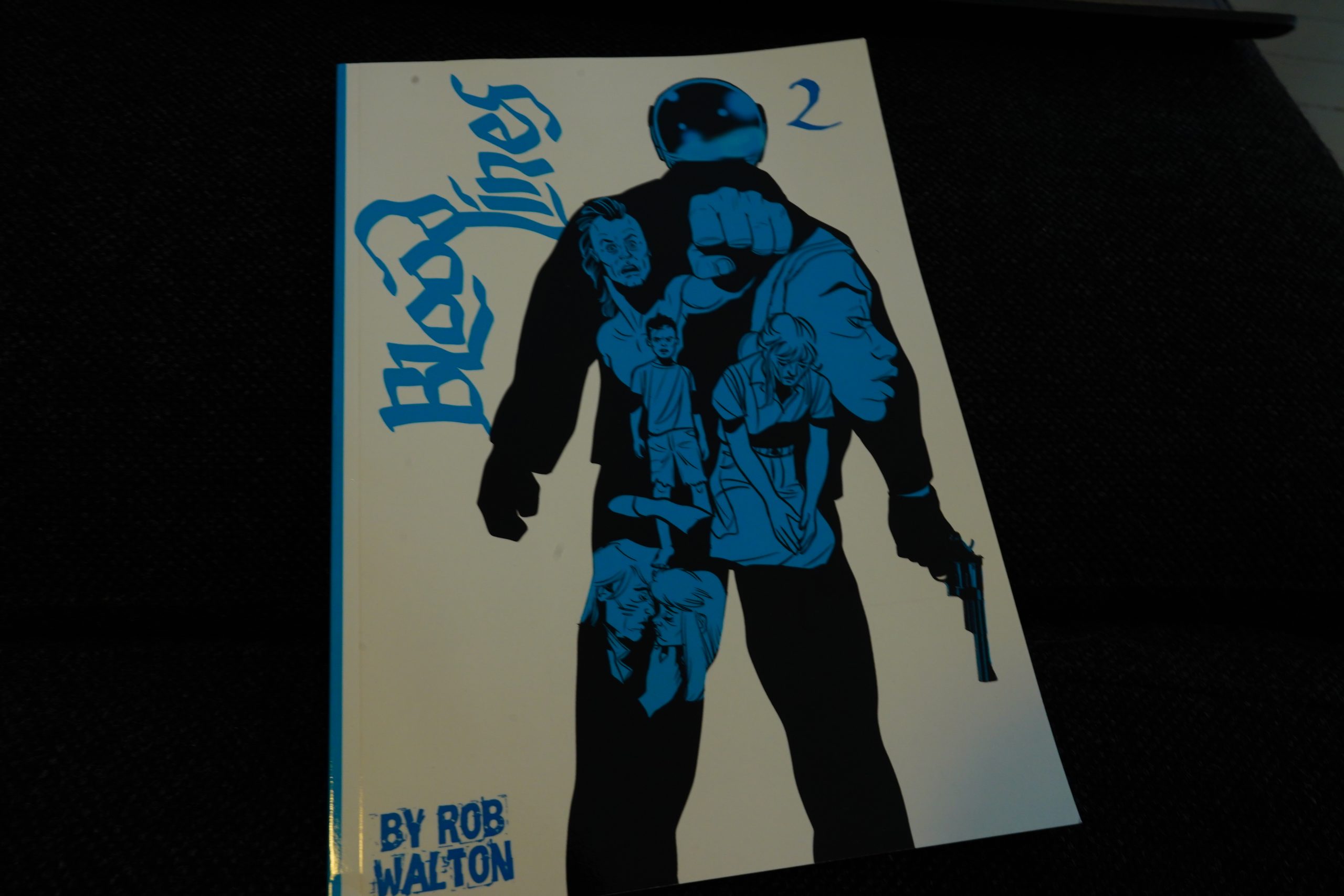 14:26: Blood Lines 2 by Rob Walton
Oh, I forgot that I got a copy of this a month ago… it's the continuation (and conclusion?) of the series Walton published back in the 80s. The first volume of the remixed original issues was very good, and this is presumably all new stuff?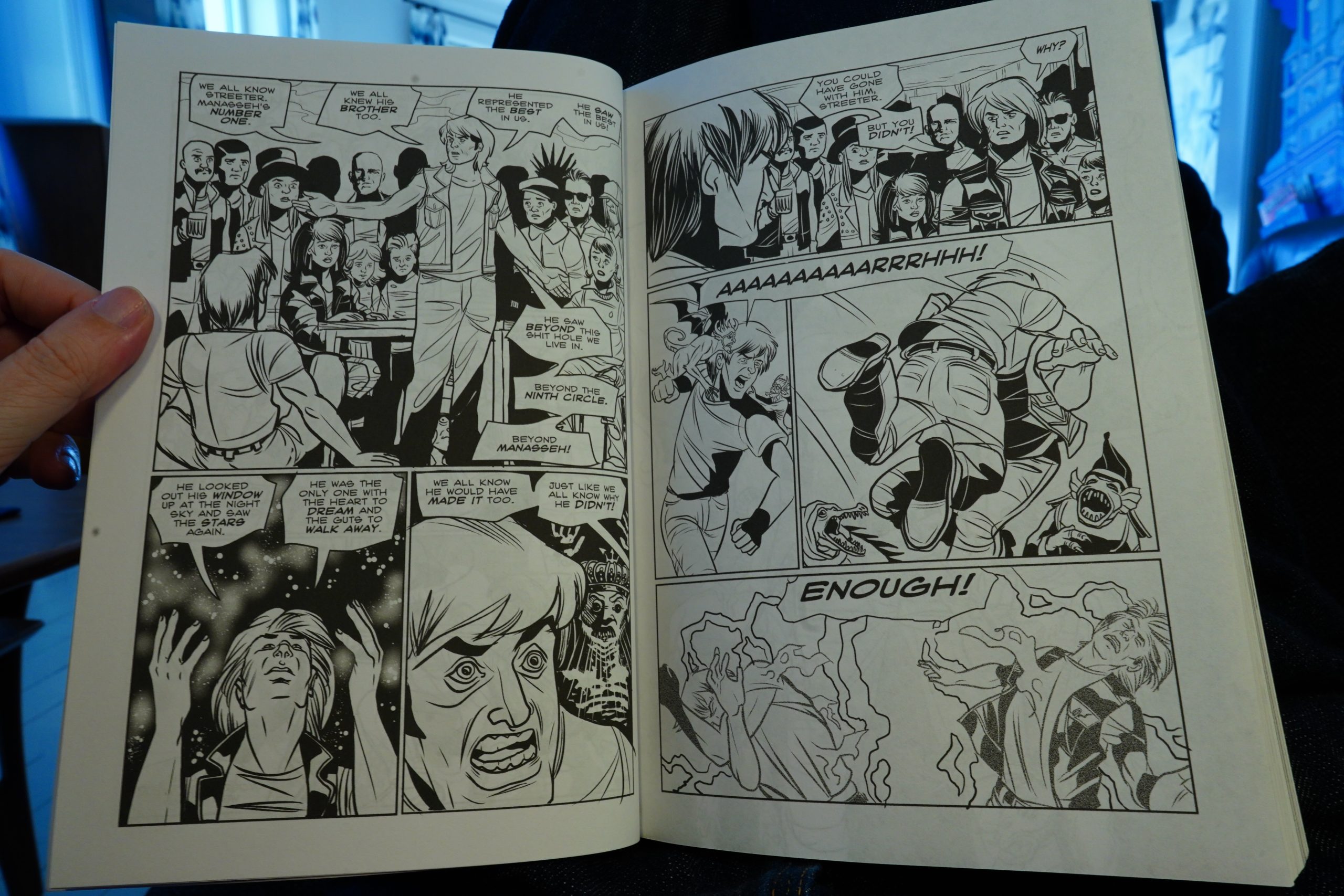 At the start of this my brain was mostly going "wha?" "er" "uhm" and then "wha?" again.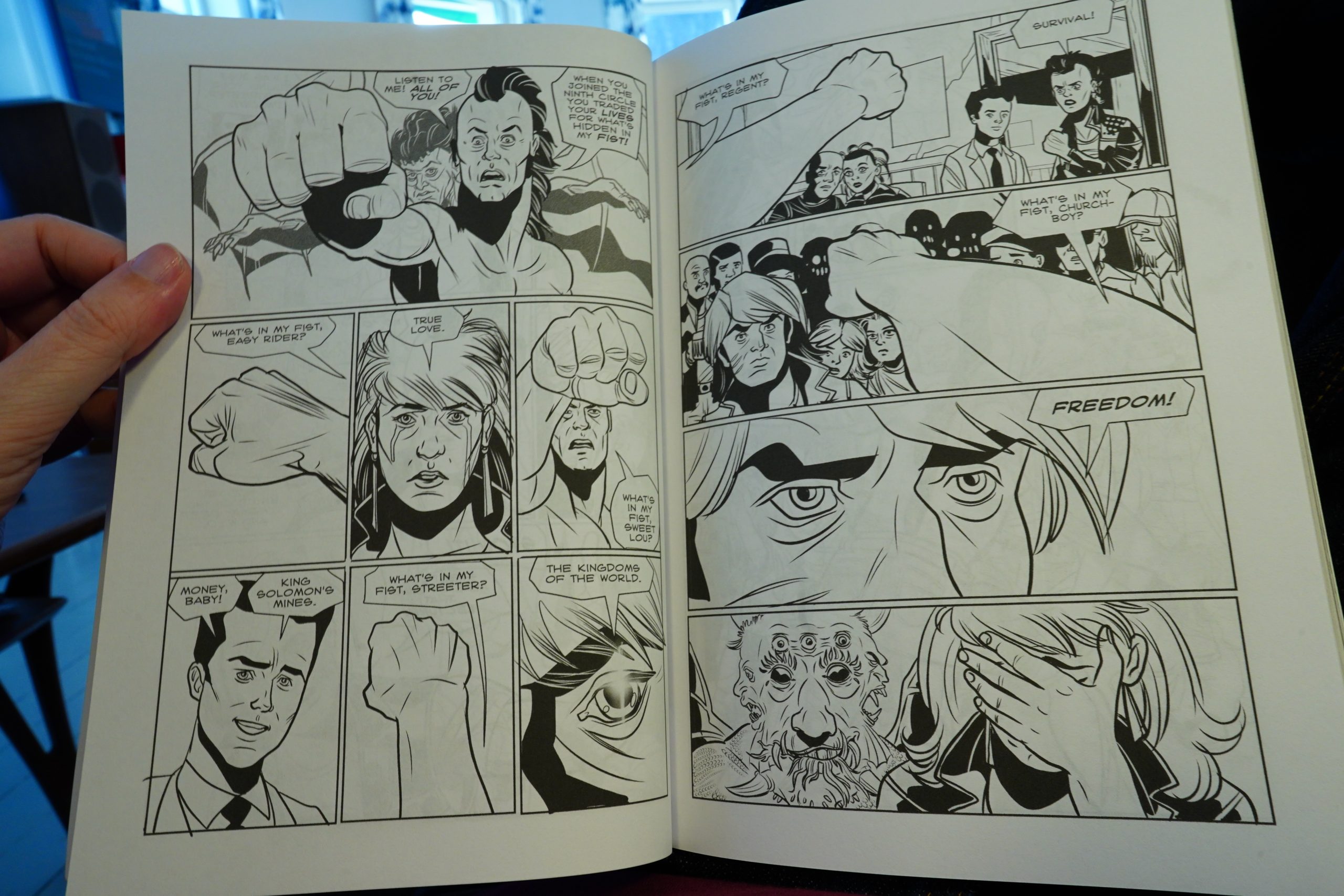 Then everything snapped into focus, and… it's great! It's so propulsive and so embedded in its own hermetic world — it's obsessive and insanely convincing. It's a real page turner, and while there's constant mysteries, they're mysteries that you want to resolve.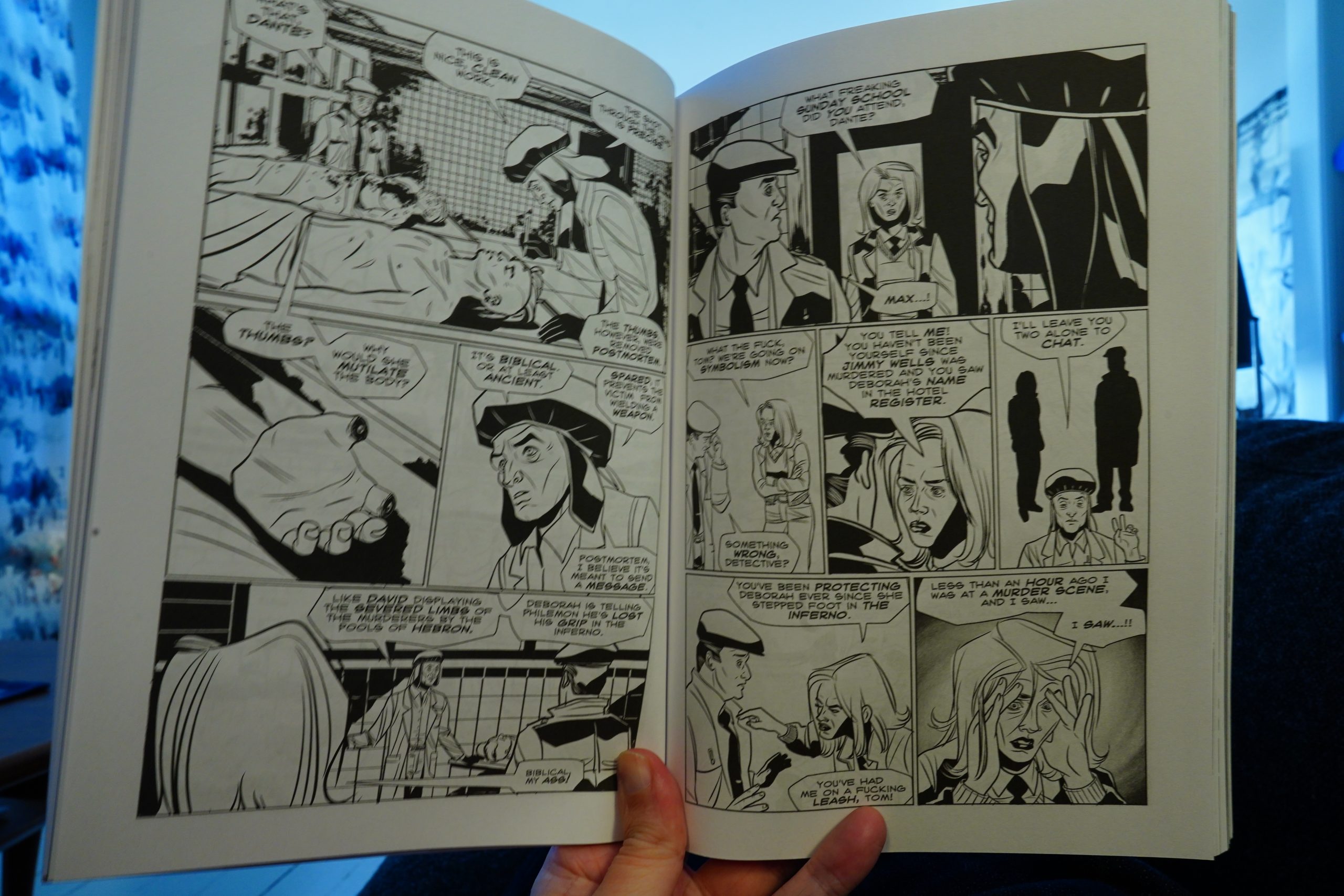 It's just a really exciting read, and there's nothing quite like it. It's got all of these convoluted ideas that somehow fit together and make sense in this book.
And the artwork just works great — Walton's super sharp lines coupled with occasional xeroxes of houses and angels and monsters.
Unfortunately (or fortunately, depending on how you look at it), this isn't the final volume. The story is to be finished in a third and final book, which I'm totally going to read. I only hope it'll be published…
*googling* Whaaaa!!!! It's already out! Wow, Walton has been working hard!
*buy*
| | |
| --- | --- |
| Goldie: Timeless: The Remixes (1) | |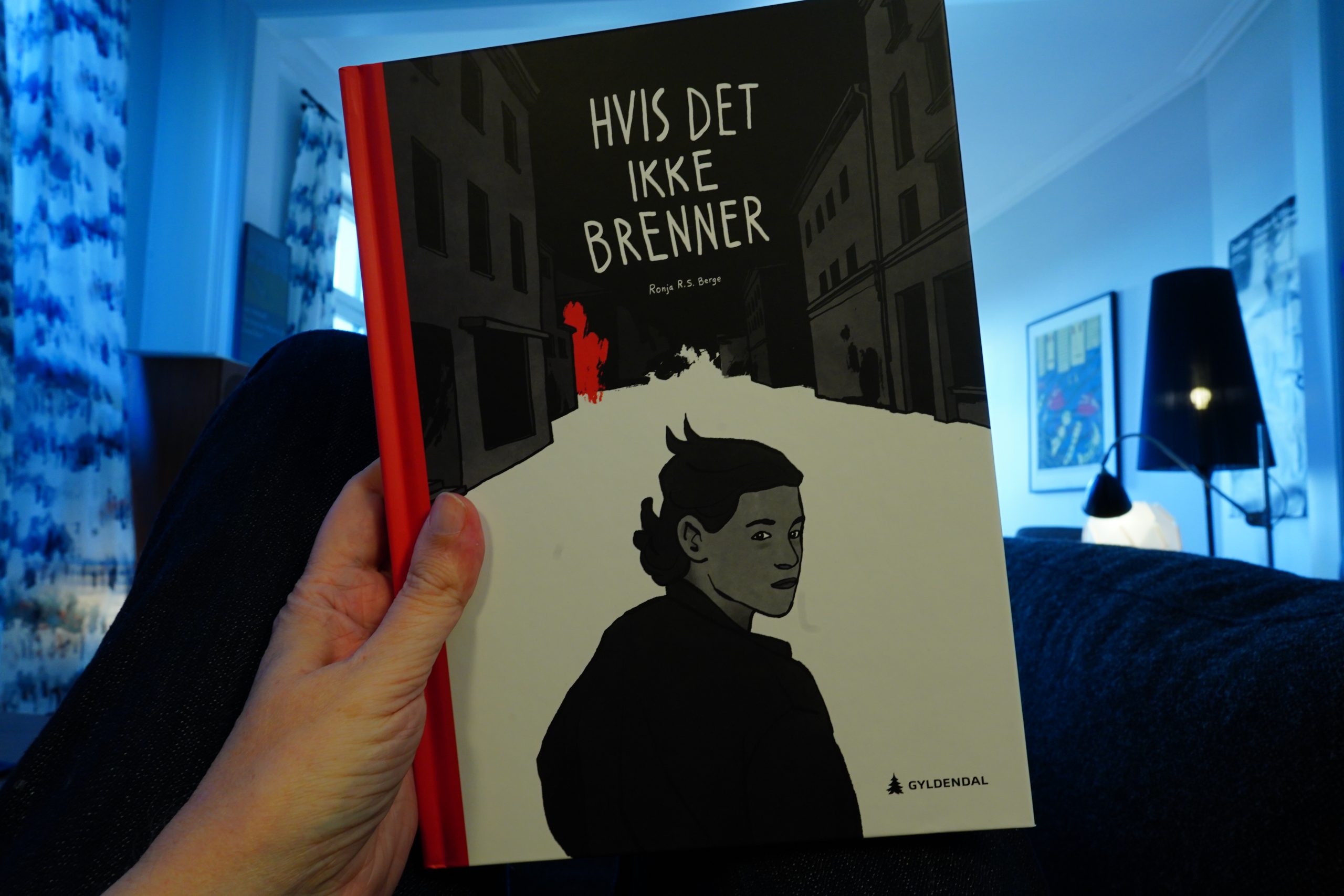 15:20: Hvis det ikke brenner by Ronja R. S. Berge (Gyldendal)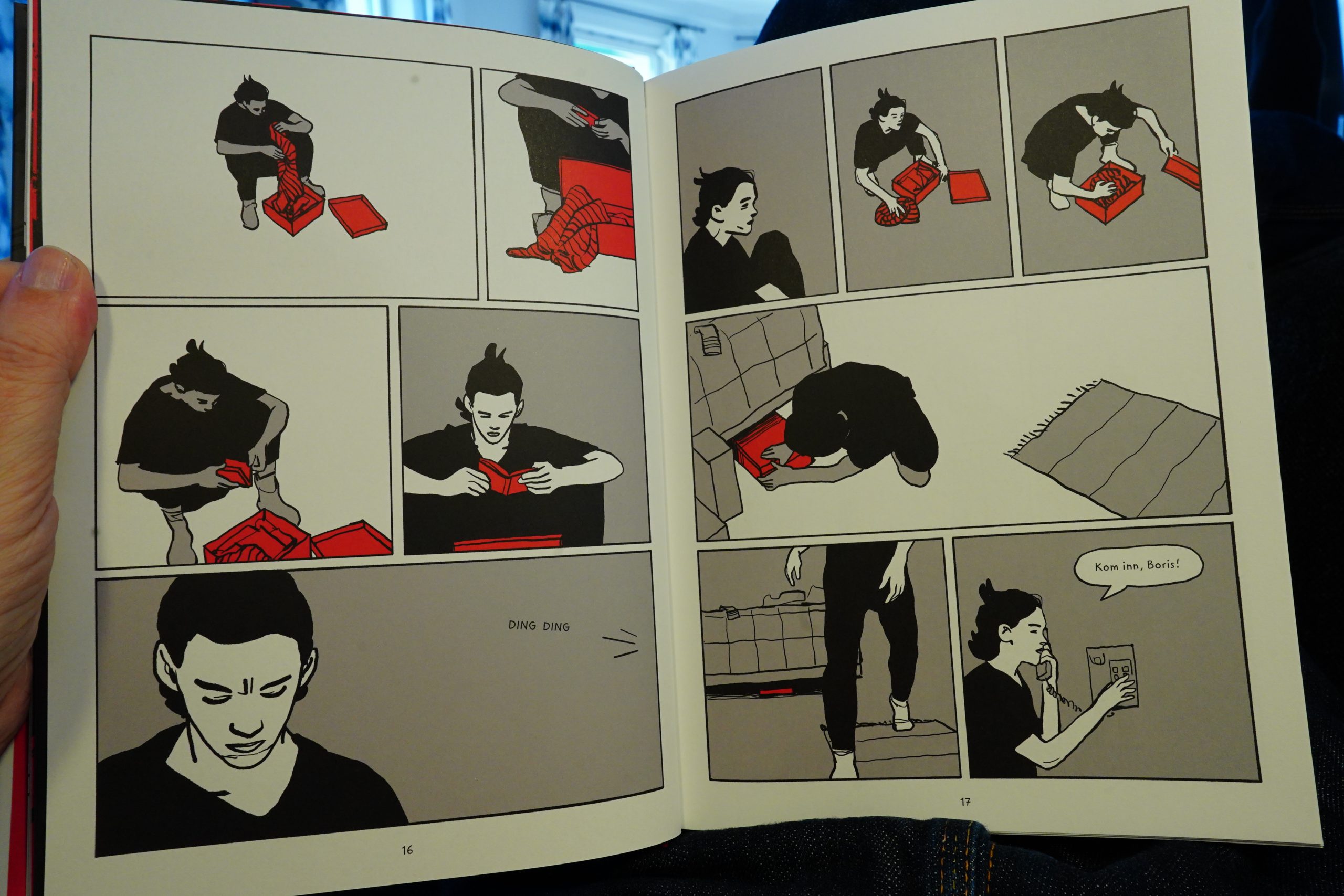 The artwork is really attractive. I like the marks and I love the way she draws figures. And the pacing and storytelling are on point.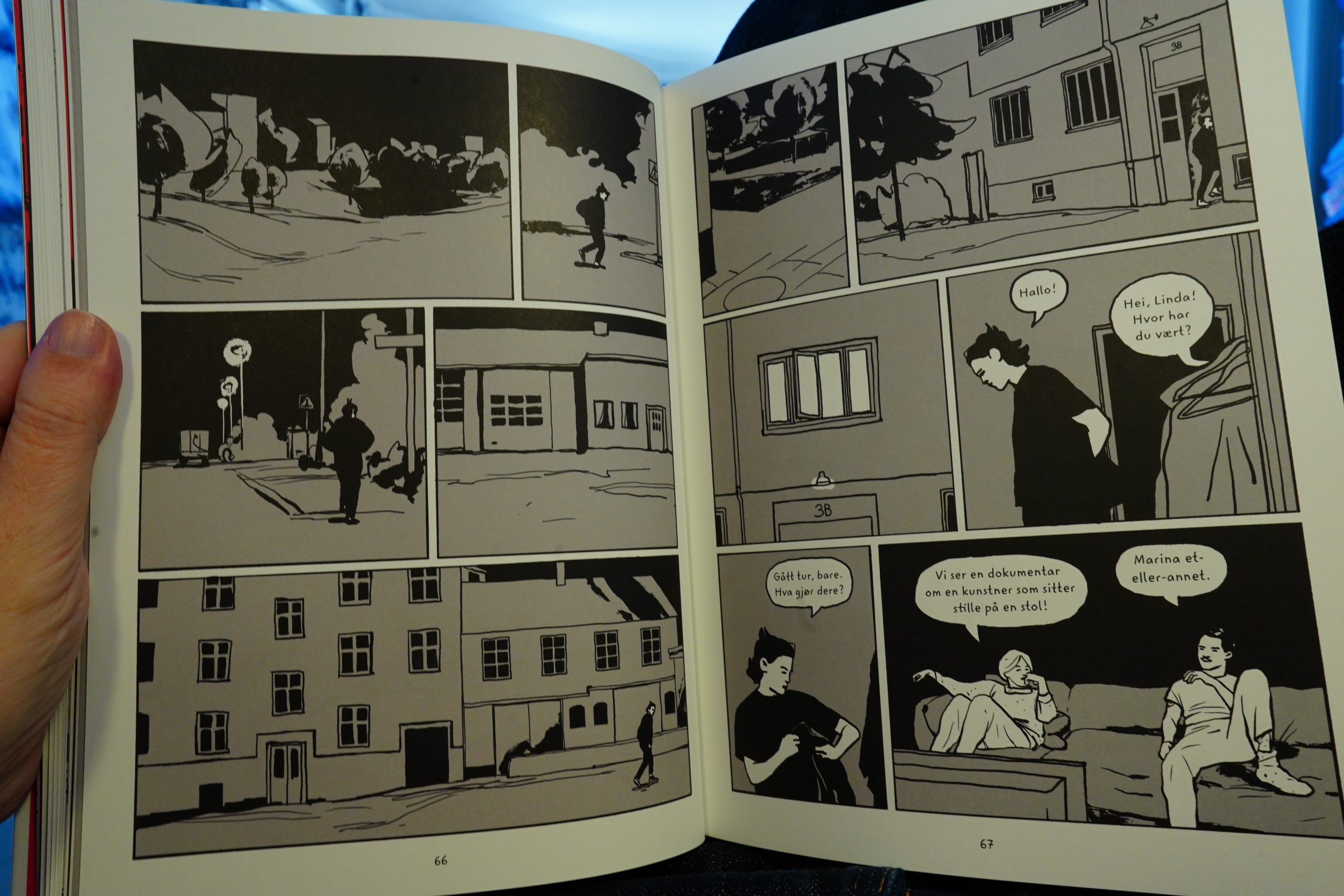 And… it's just actually fabulous. It's about trauma and stuff, but it's never made clear what happened — instead it's about getting past that and on with your life. It's gripping and it's moving.
It's one of those kinda perfect books.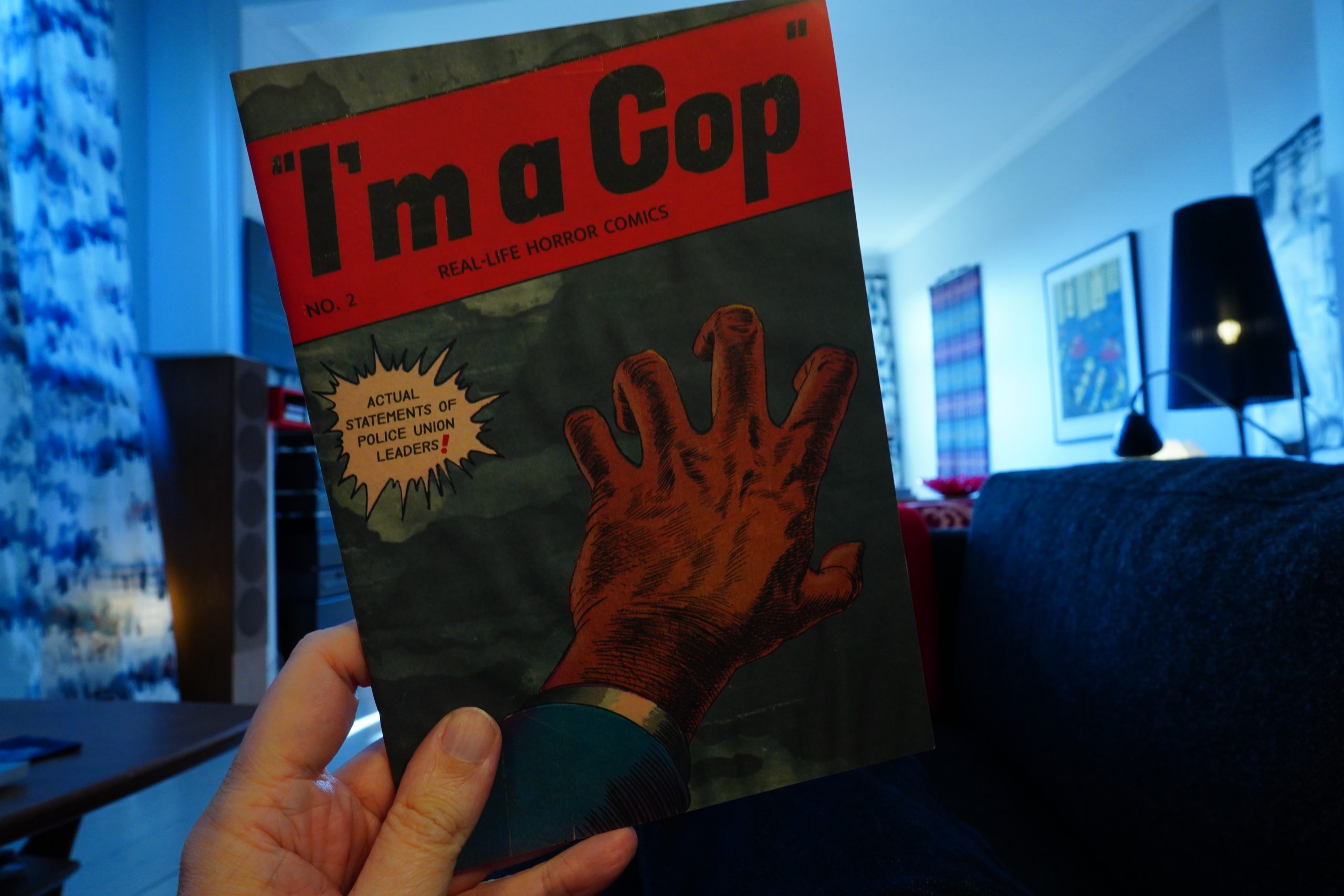 15:35: I'm a Cop no. 2 by Johnny Damm
I got this from here.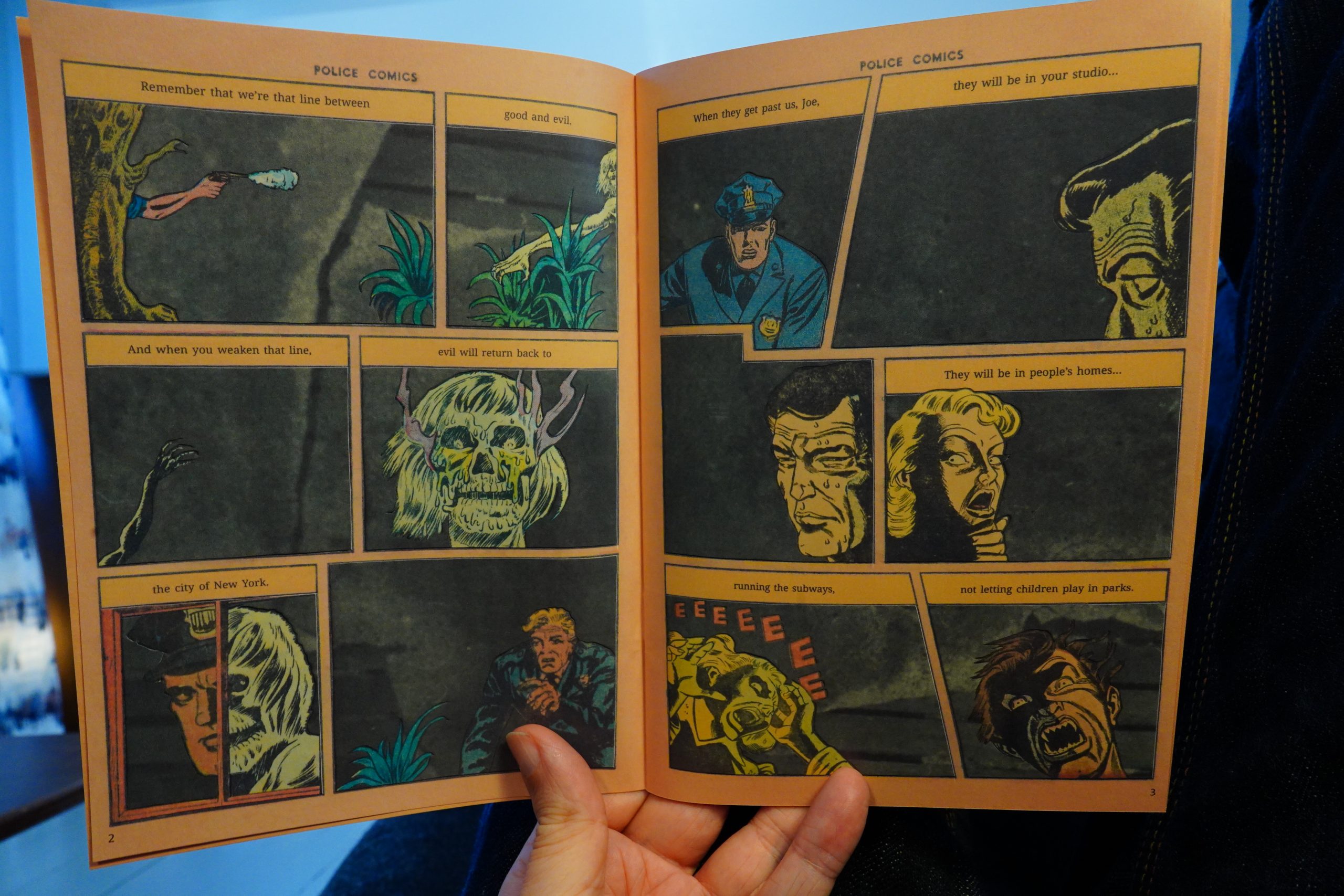 This is a mash-up of old comics and statements from heads of police unions.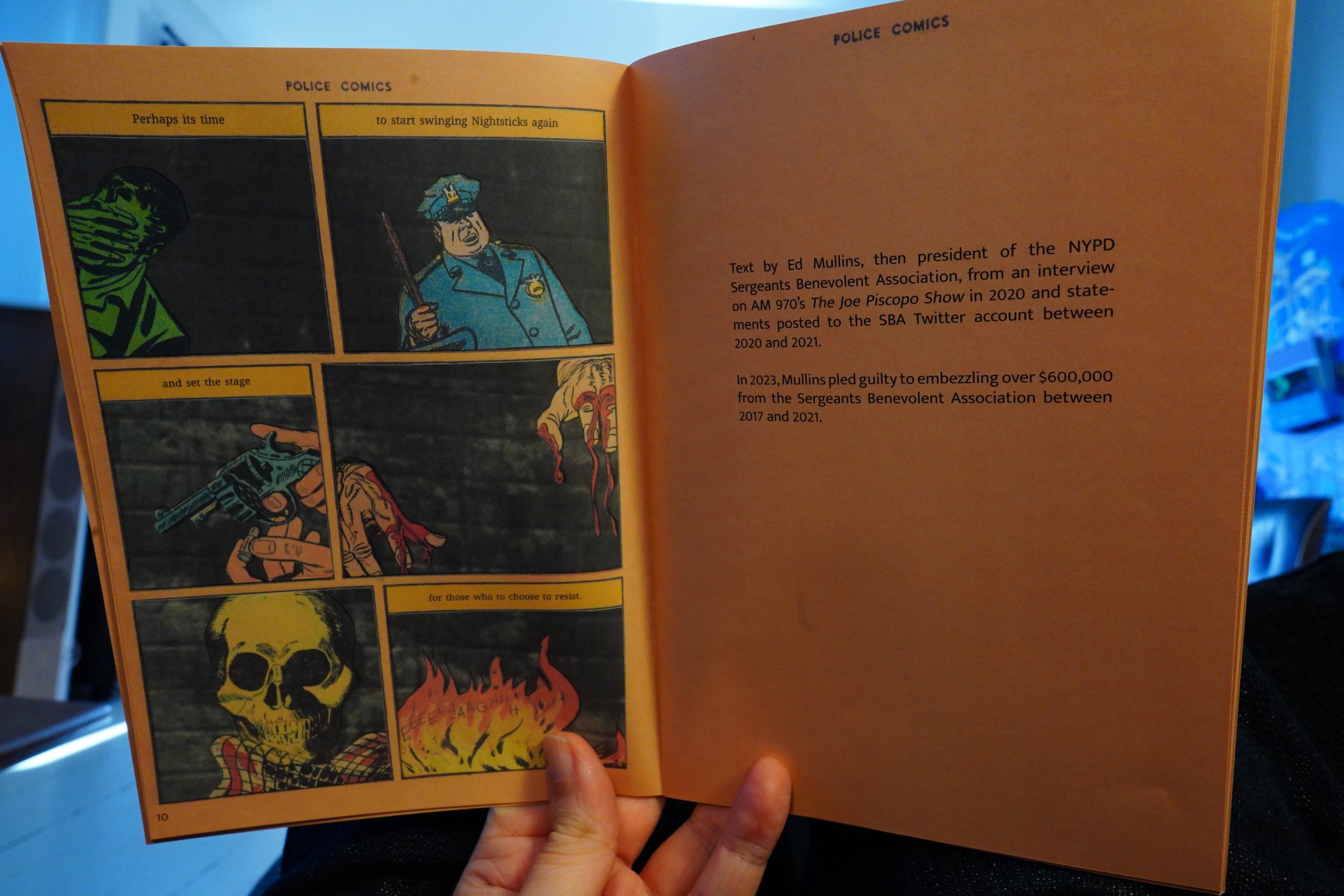 Heh heh heh oh the irony.
It's a very angry book, and I like that.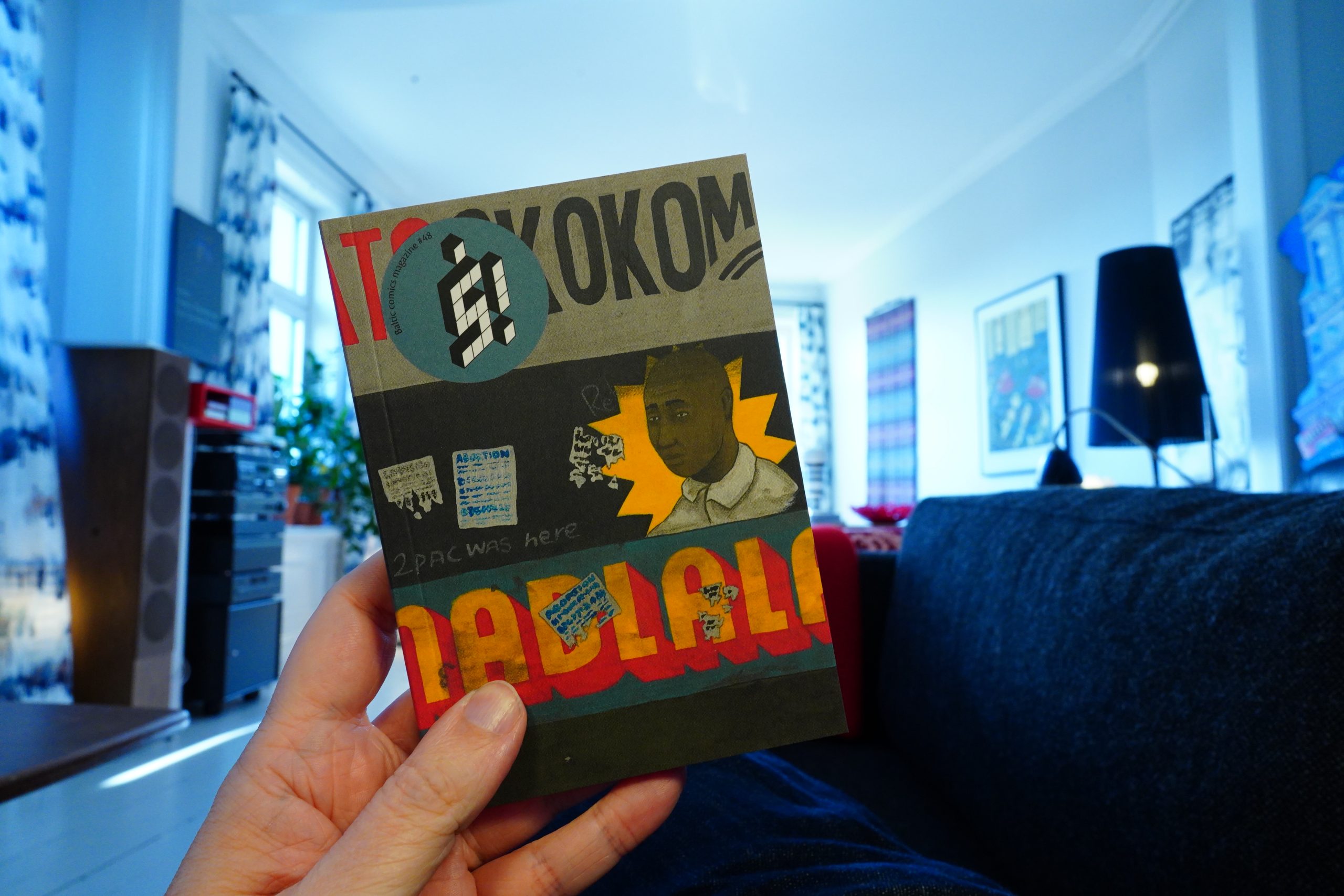 15:41: Š! #48 edited by David Schilter (Kuš)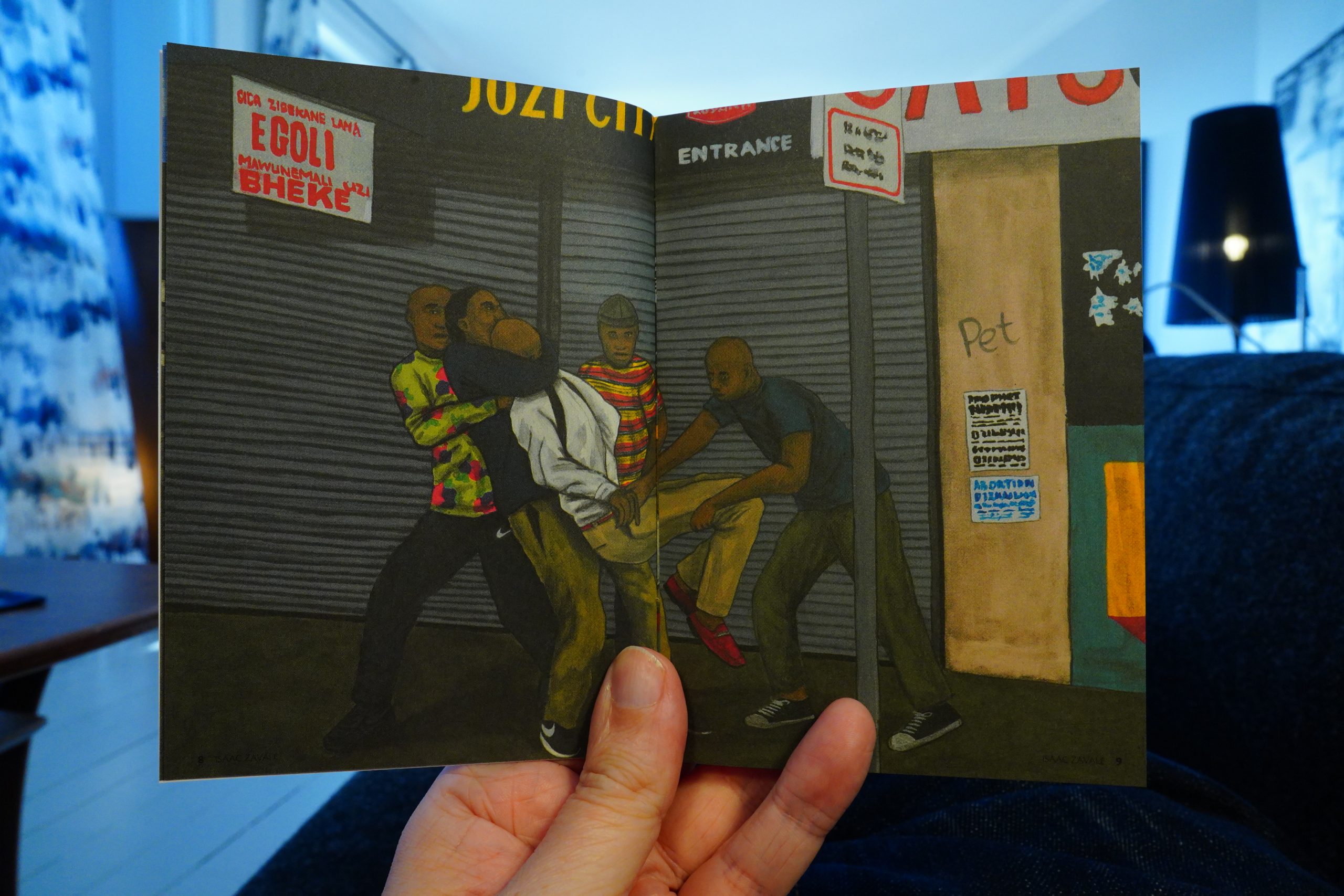 The focus this issue is on artists from Africa.
And the theme is "ghosts".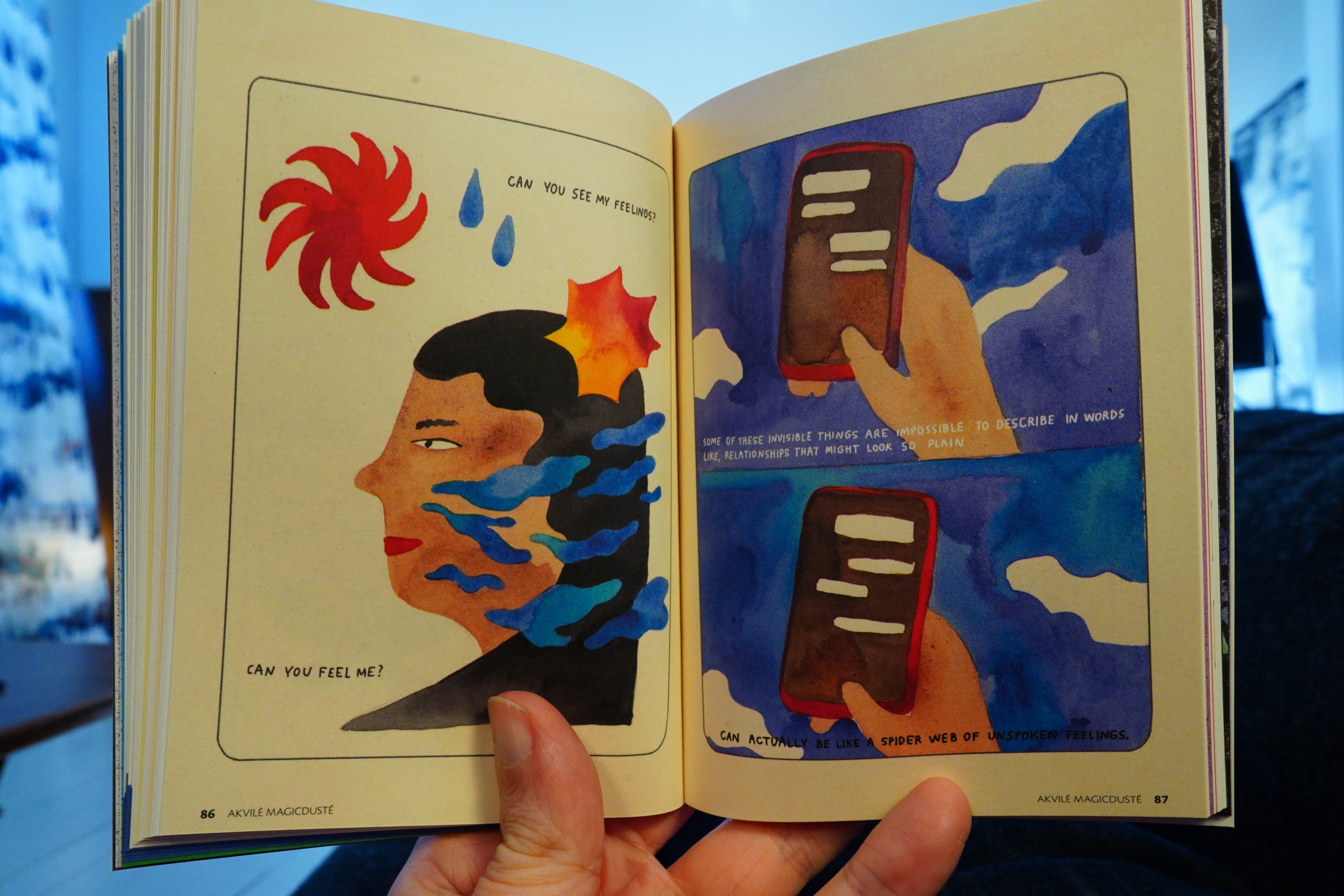 It's not the strongest issue — most of the pieces are kinda basic, but there's some good stuff here, like this one by Akvilé Magicdusté.
Oops!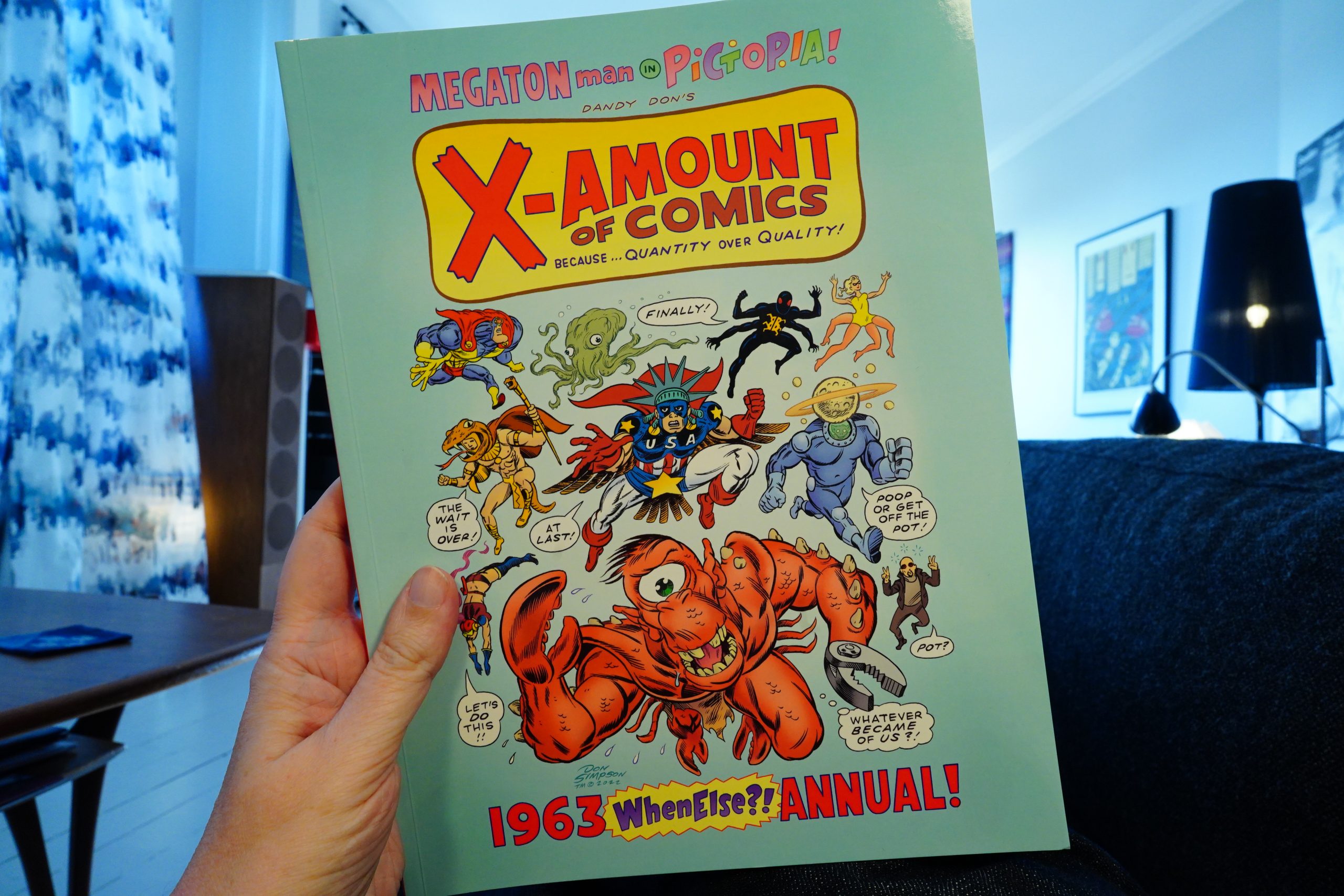 15:54: X-Amount of Comics by Don Simpson (Fantagraphics)
Over the last couple years, I've read a substantial number of Simpson comics (while doing the Kitchen Sink blog).
I've seen this book mentioned on Xitter a couple of times — it's apparently the conclusion to the 1963 series, which was written by Alan Moore… and Simpson was the letterer? I've never read 1963 myself, and I'm not really a Simpson fan, so… er… I have very low expectations.
Uhm er "Fuck Al"?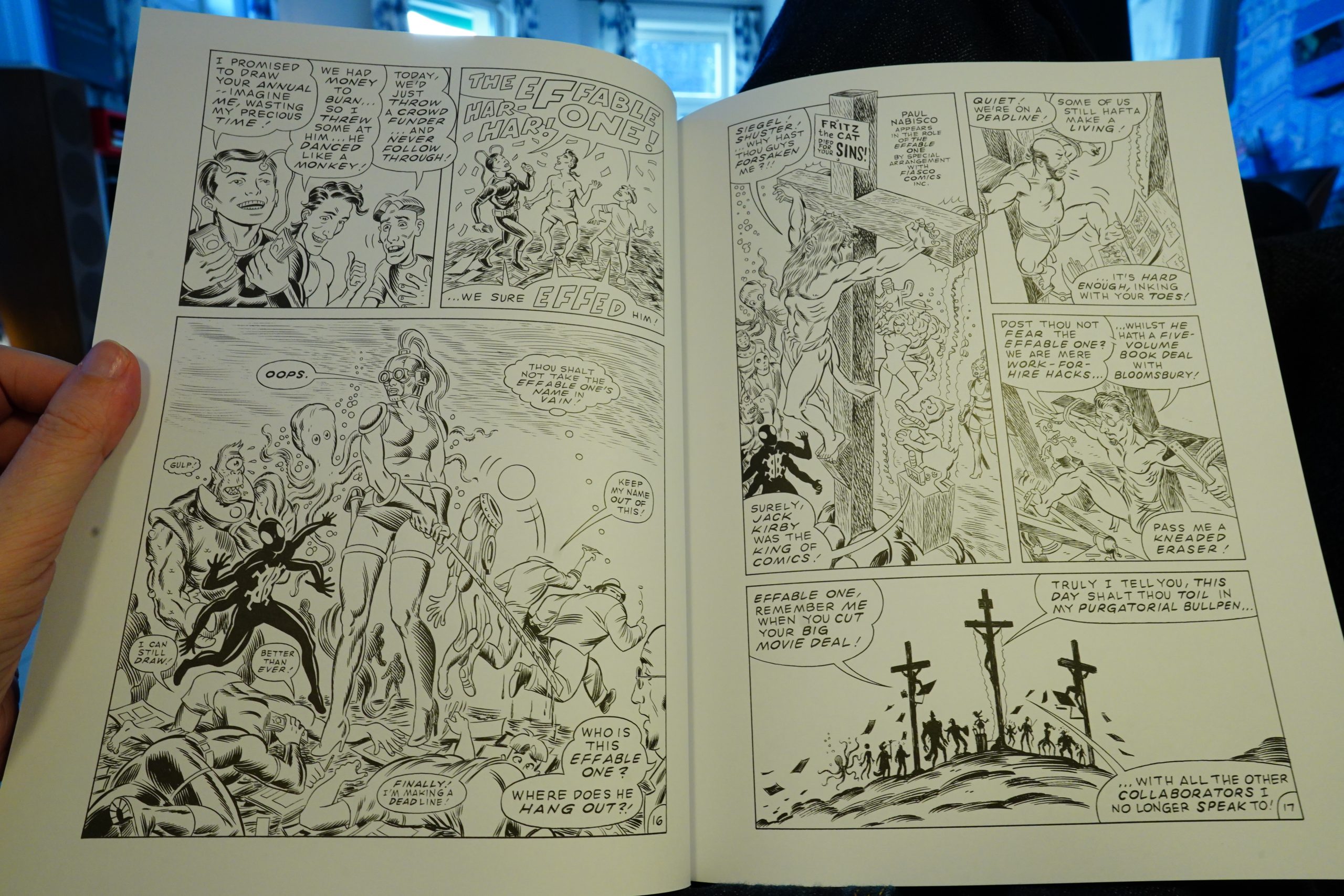 So, Alan Moore thinks he's Jesus and etc.
It's nice to see that science has made progress: They've now figured out how to distil a migraine down on paper.
Perhaps it's would have been funnier if I got more of the references, but the references I got were really kinda tedious. Nothing here is actually funny, as far as I can tell.
I gave up reading this halfway through.
| | |
| --- | --- |
| Goldie: Timeless: The Remixes (2) | |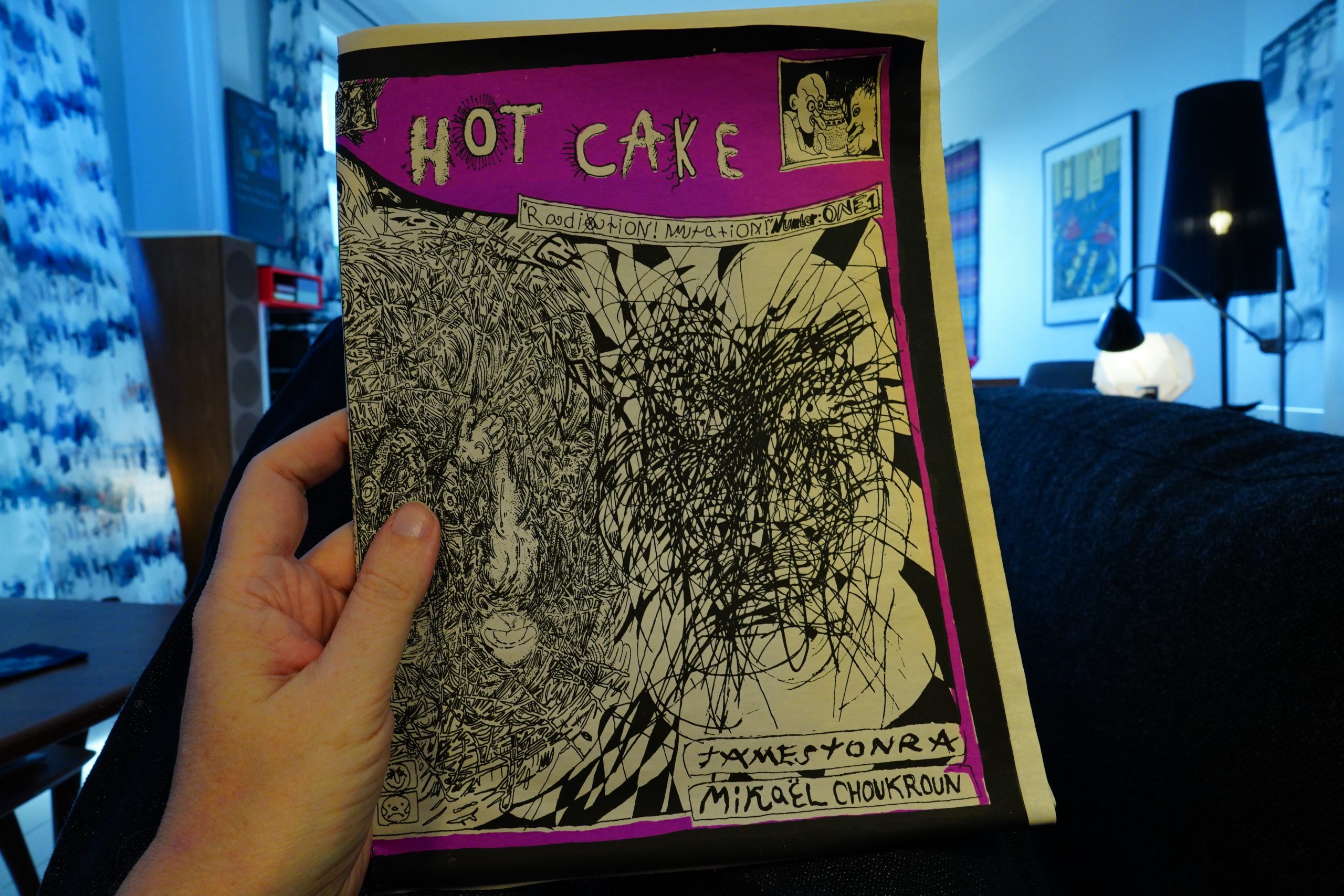 16:24: Hot Cake by James Tonra/Mikaël Choukroun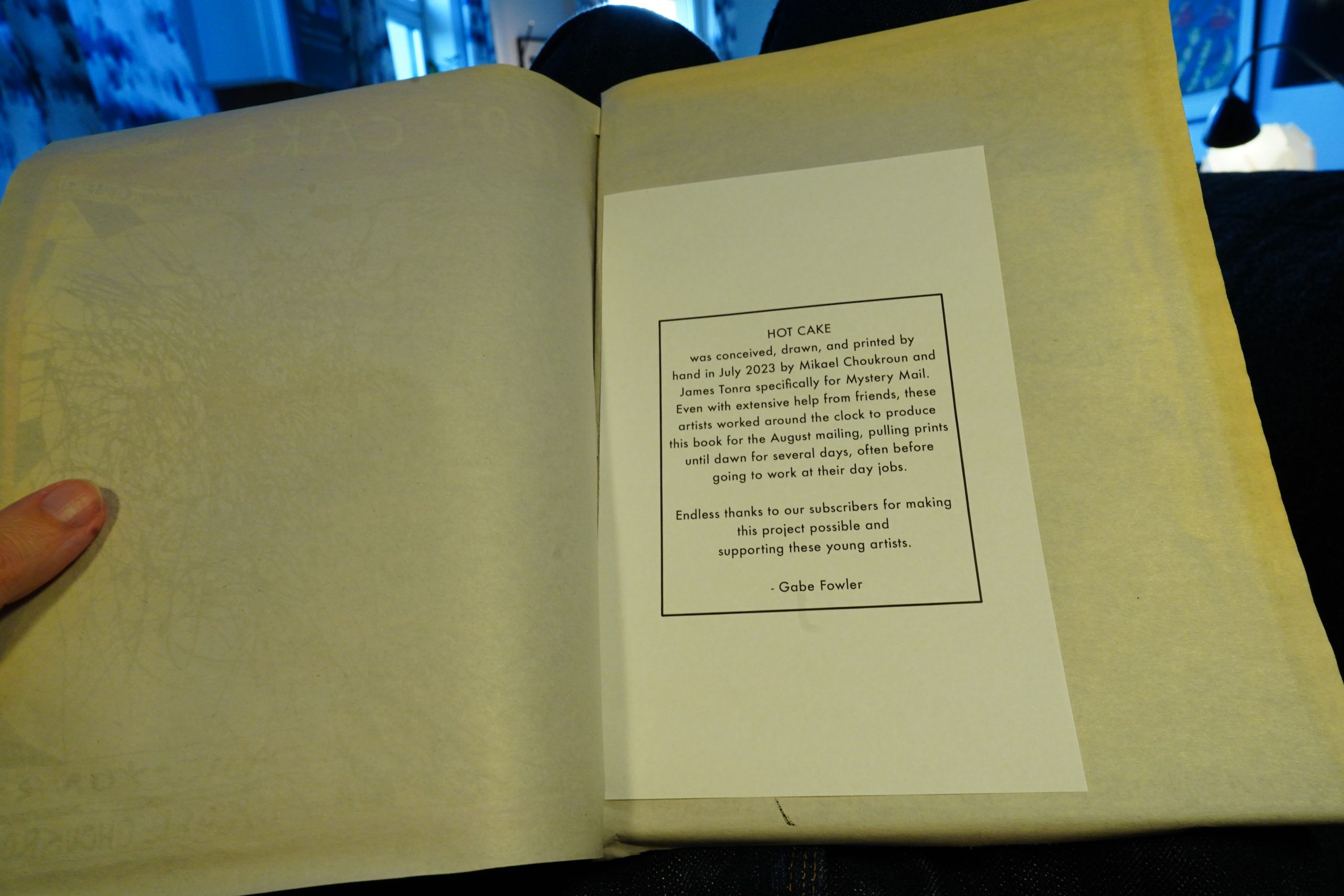 Ooh I love hand-made comics.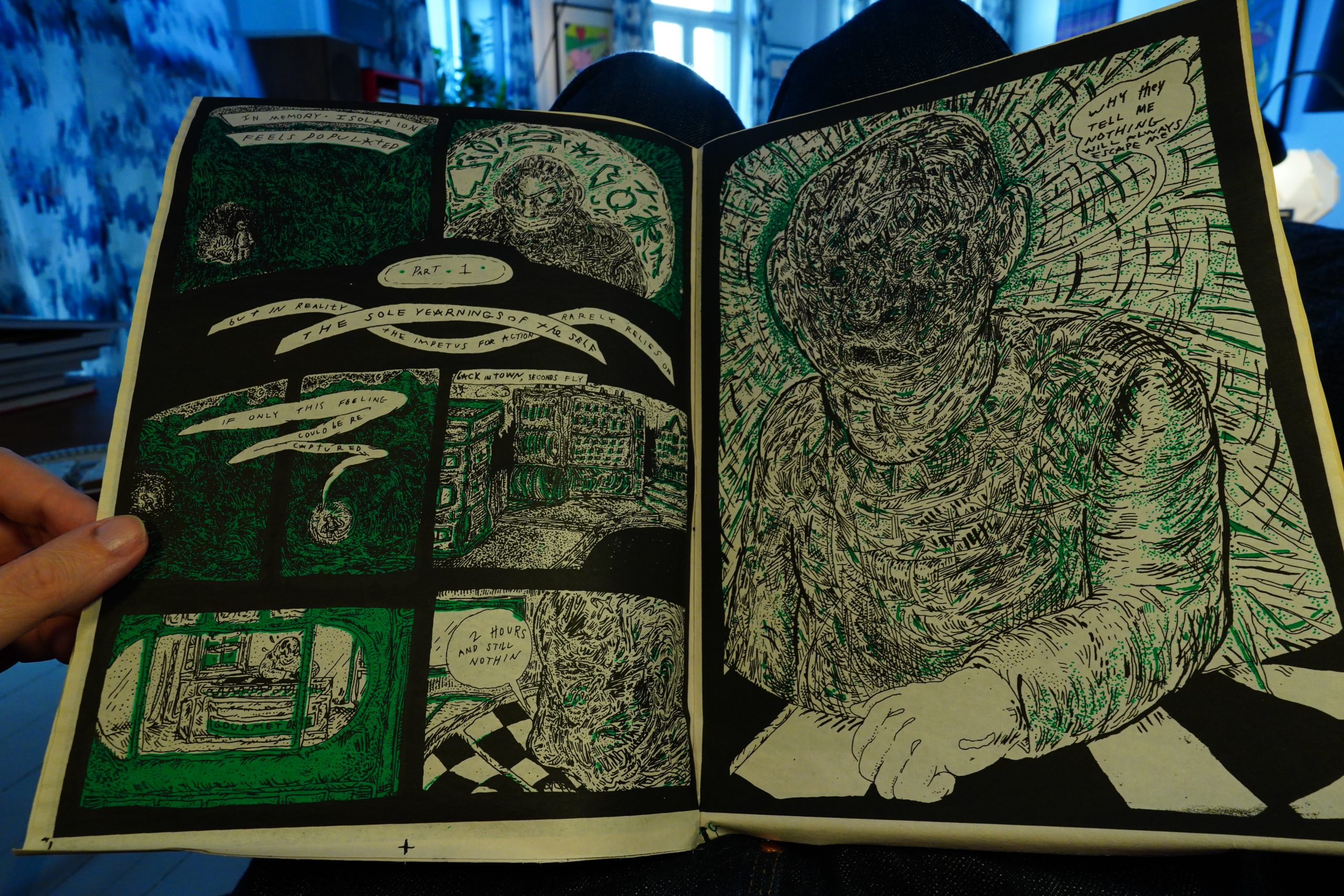 This is pretty wild…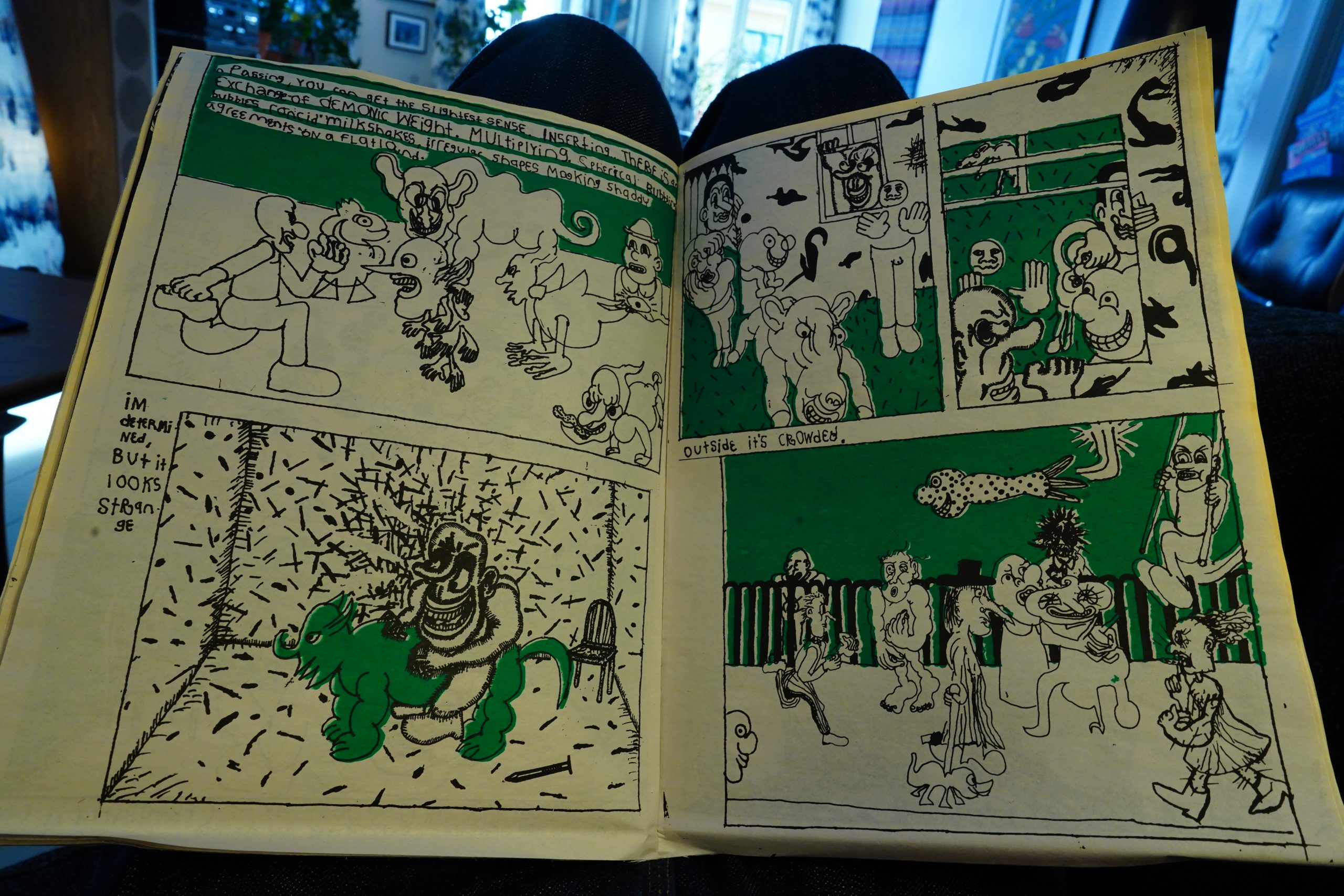 Cool stuff.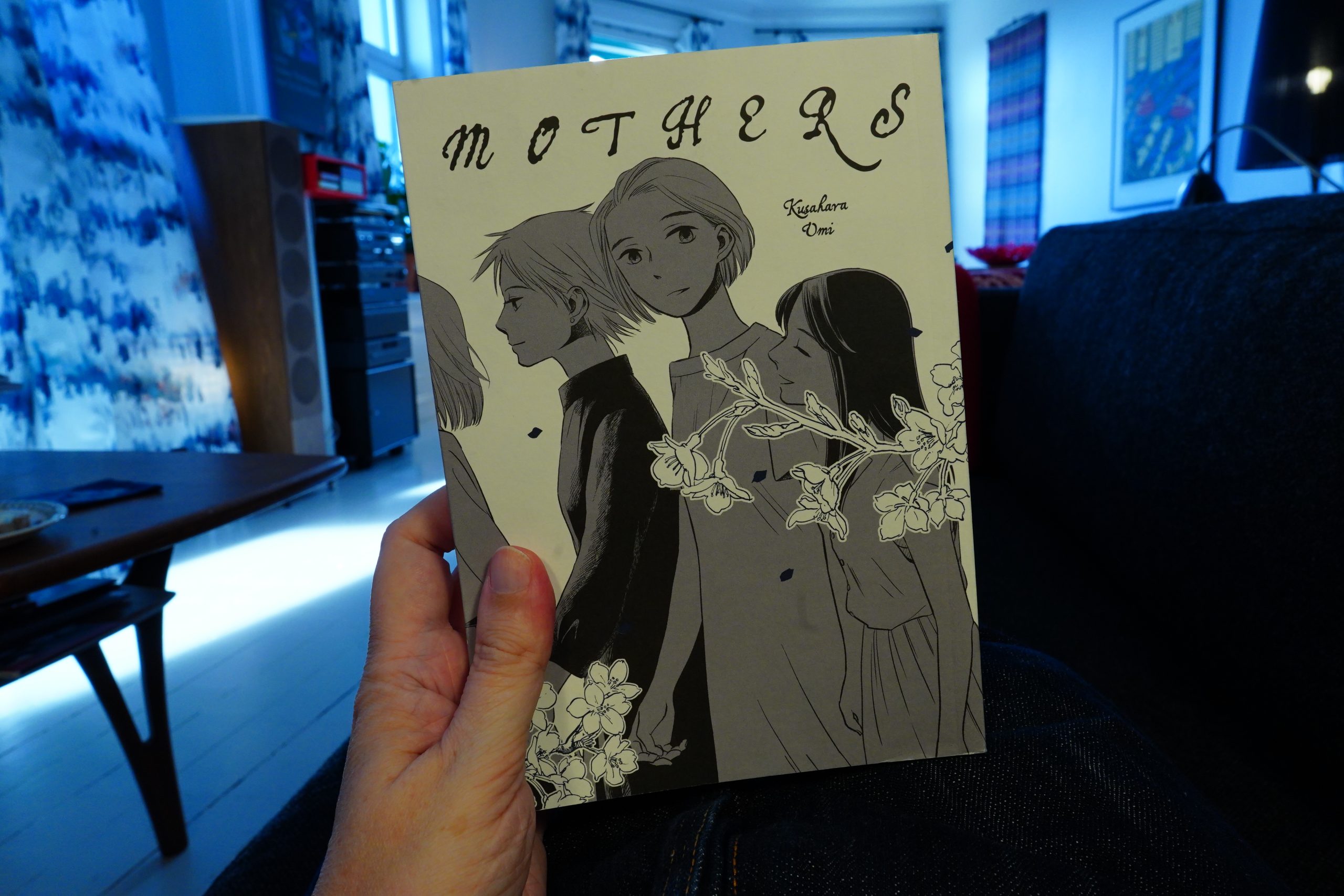 16:34: Mothers by Kusahara Omi (Glacier Bay Books)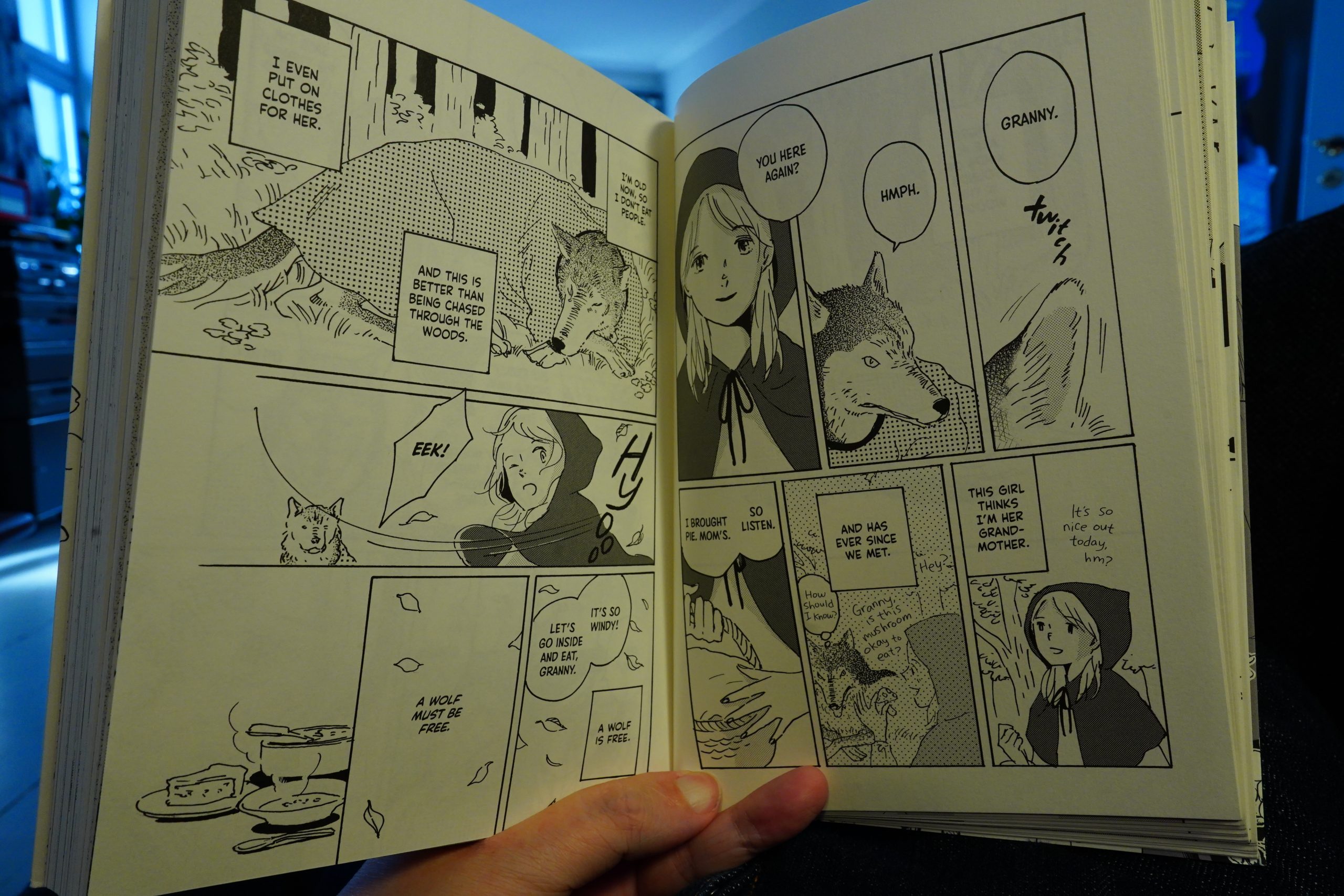 This is very Glacier Bay — it's a collection of more or less allegorical stories with a somewhat "spiritual" bent.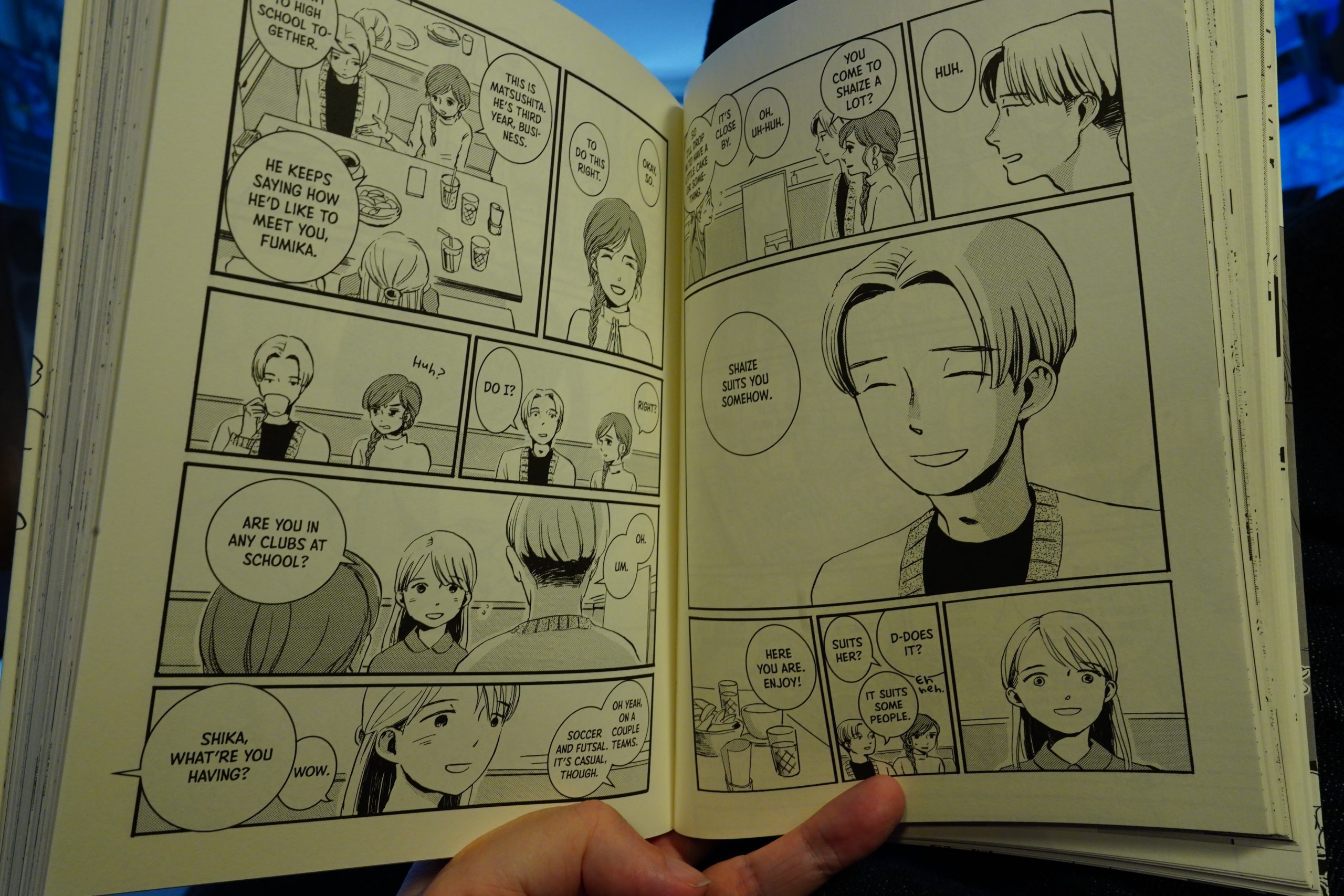 But some of the stories here are rather fascinating. There's a nice stillness to them.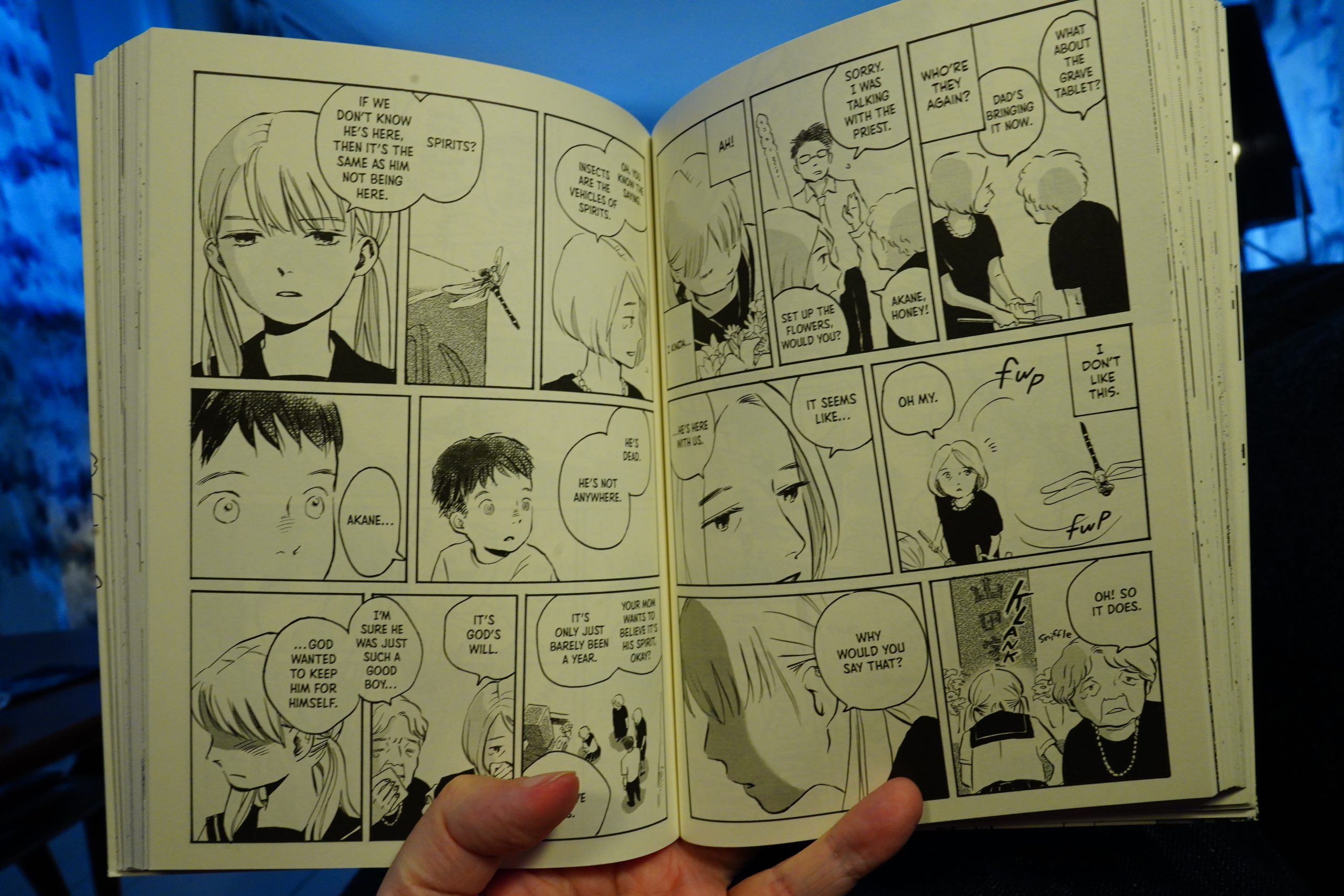 Then again, some of them tip over into religiosity.
| | |
| --- | --- |
| The Holy Family: Go Zero | |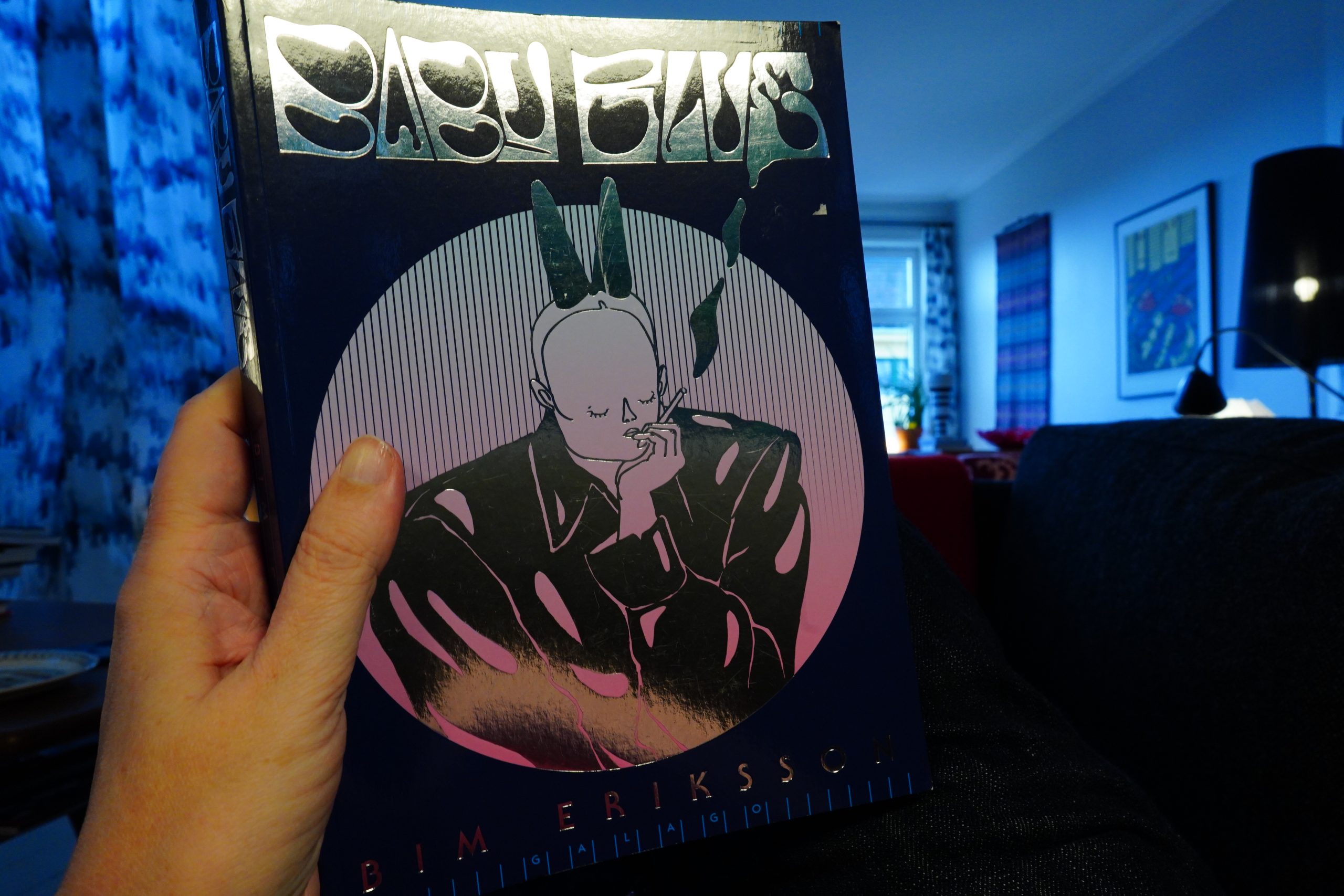 17:13: Baby Blue by Bim Eriksson (Galago)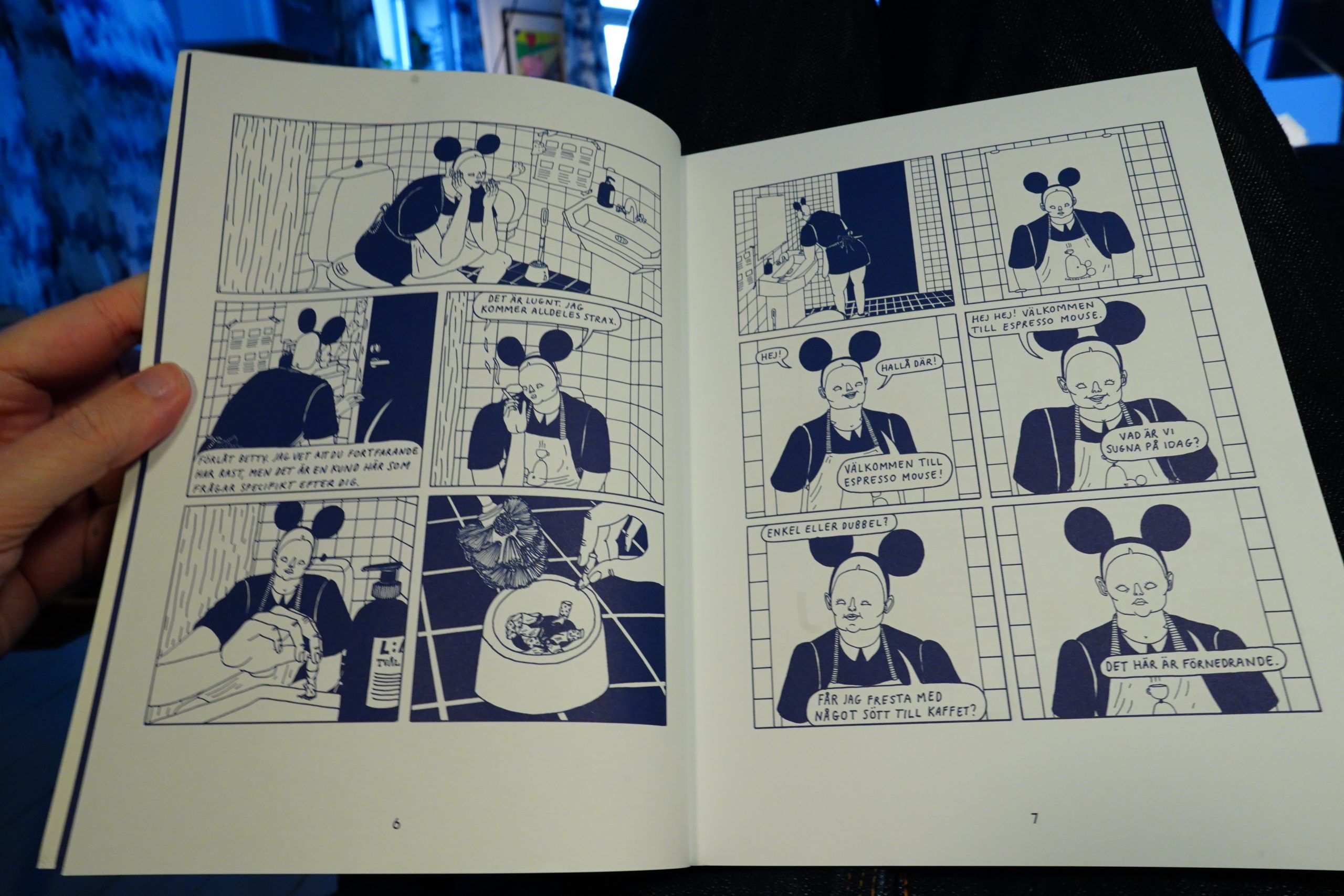 This is set in a near-future dystopian Sweden. I like the artwork, but the milieu seems over familiar — it feels like a mish-mash of a bunch of well-known dystopian tropes (Fahrenheit 451, Alphaville, 1984, etc).
| | |
| --- | --- |
| Aphex Twin: Blackbox Life Recorder 21f – in a room7 F760 | |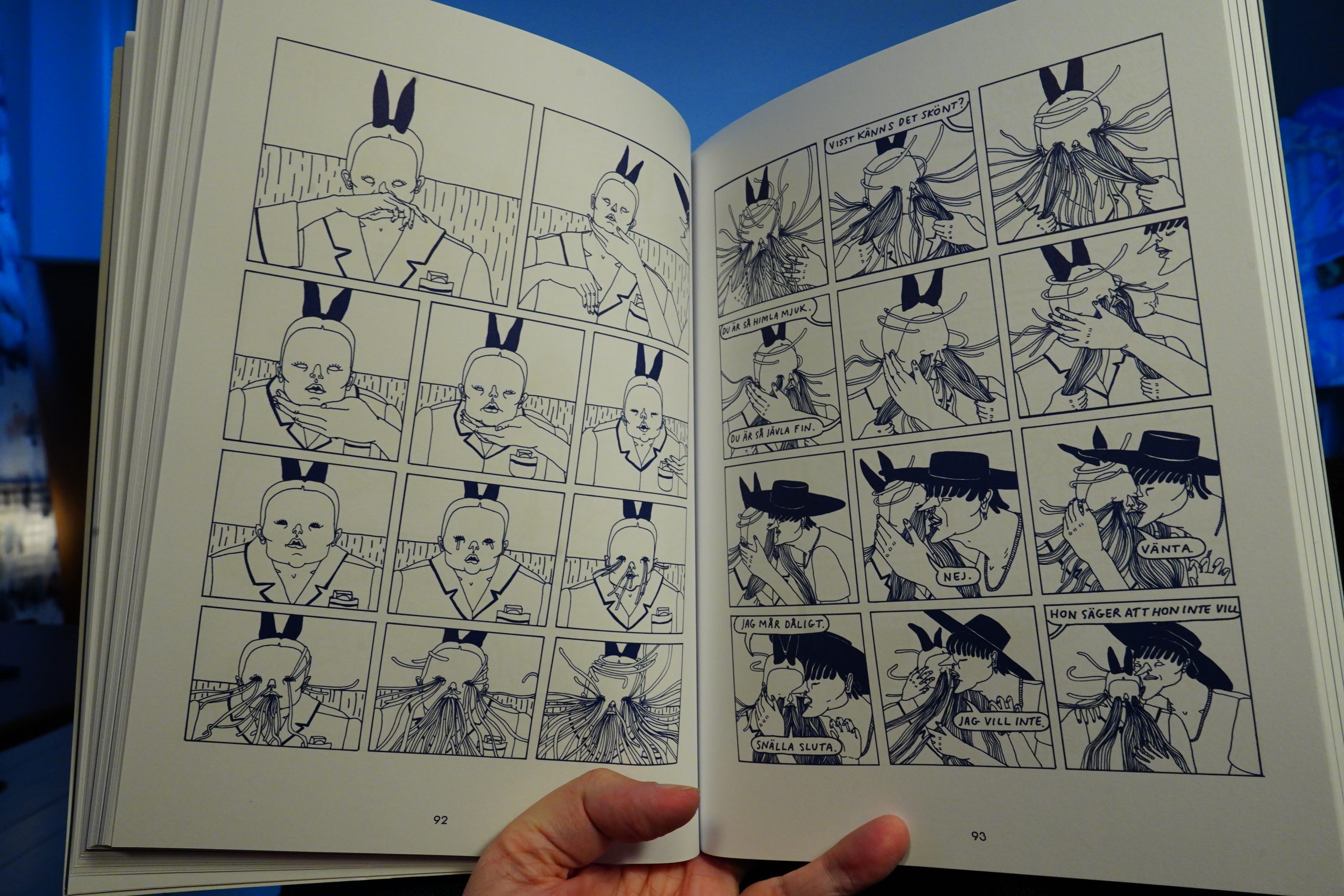 There are some pretty spiffy sequences…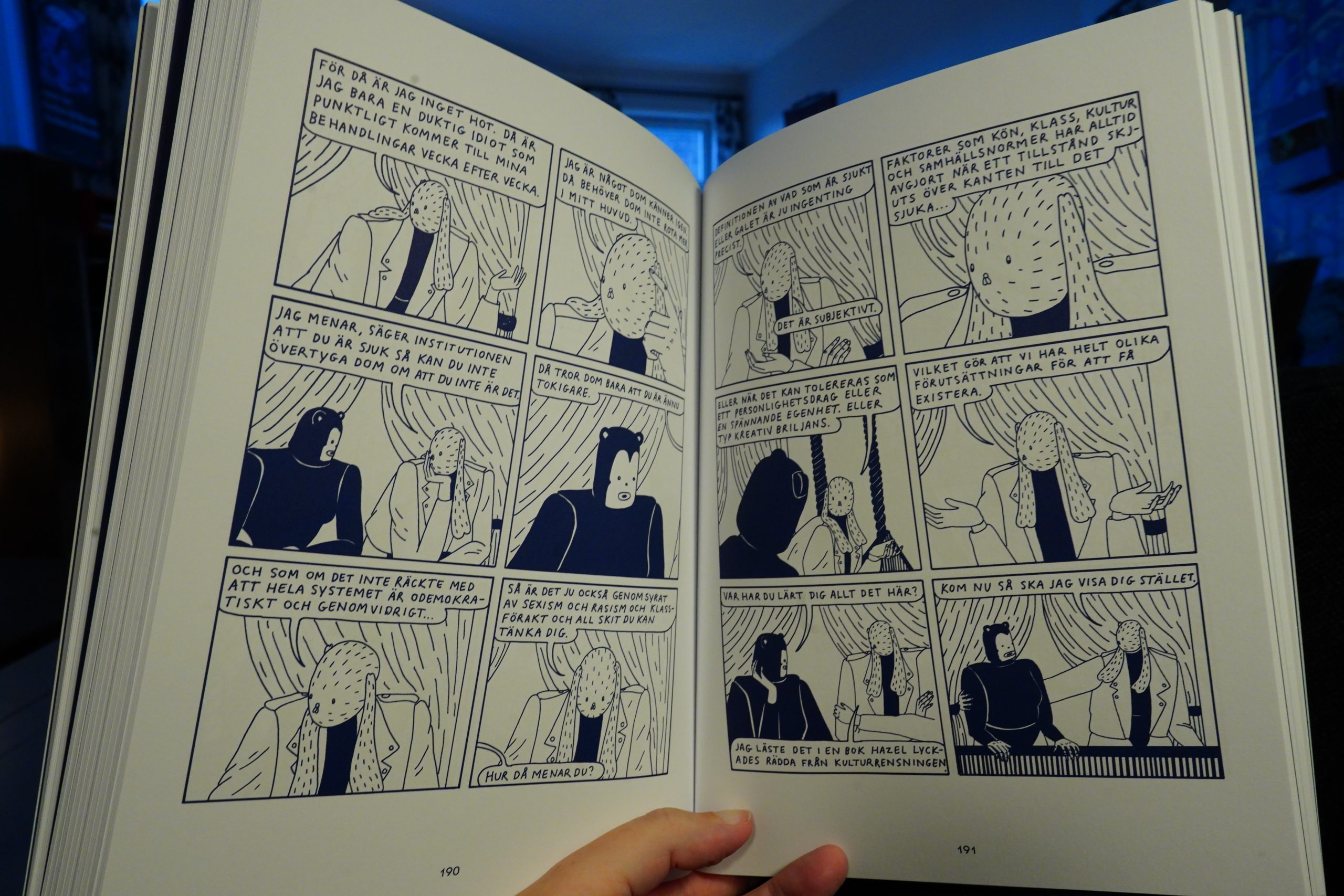 … but it just gets bogged down in these long talks where the characters explain to the reader pretty much what we've already understood.
It's OK, but it lacks zing.
| | |
| --- | --- |
| Jaimie Branch: Fly or Die Fly or Die Fly or Die ((world war)) | |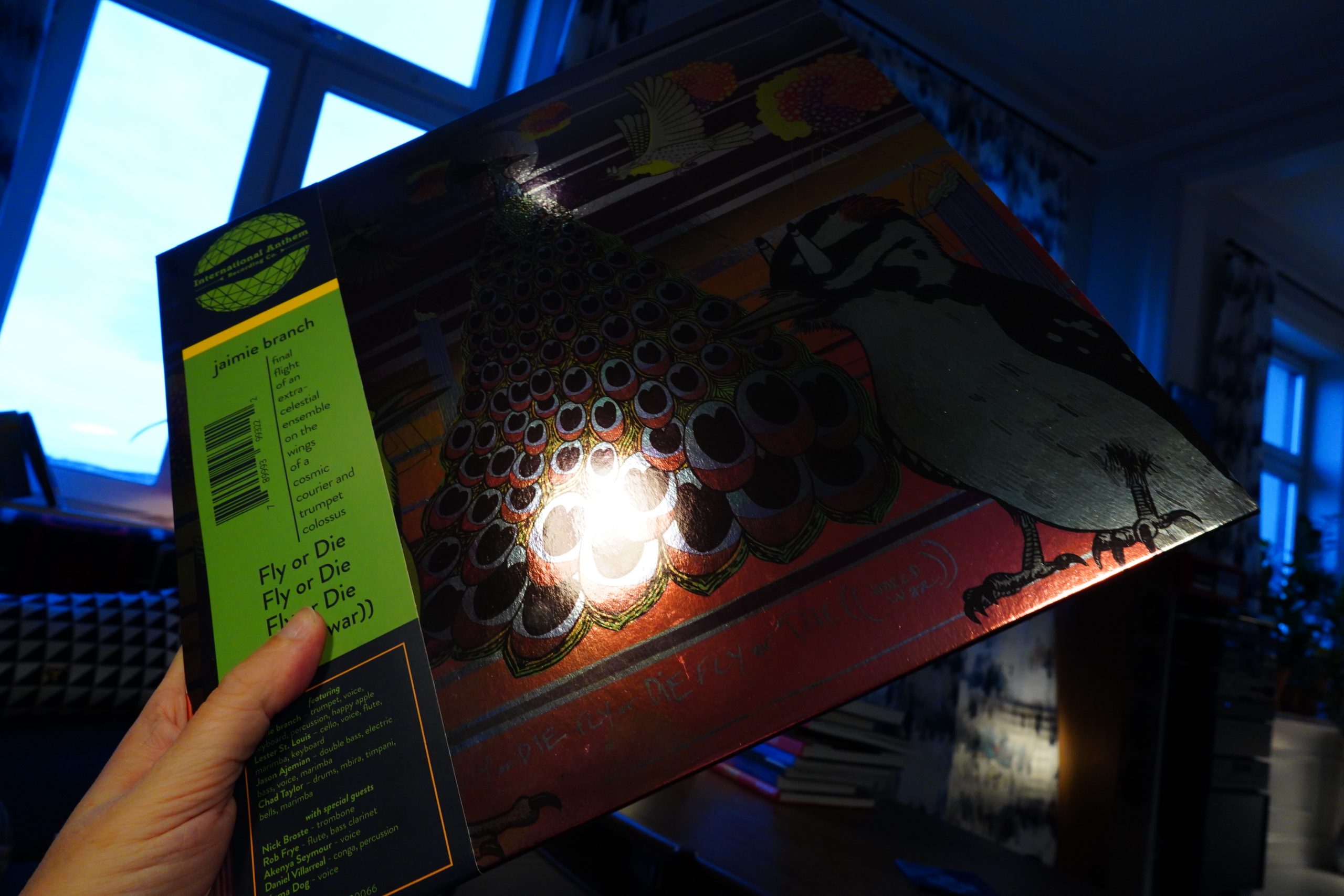 They've really gone to town on Jaimie Branch' final album, but that's totally understandable.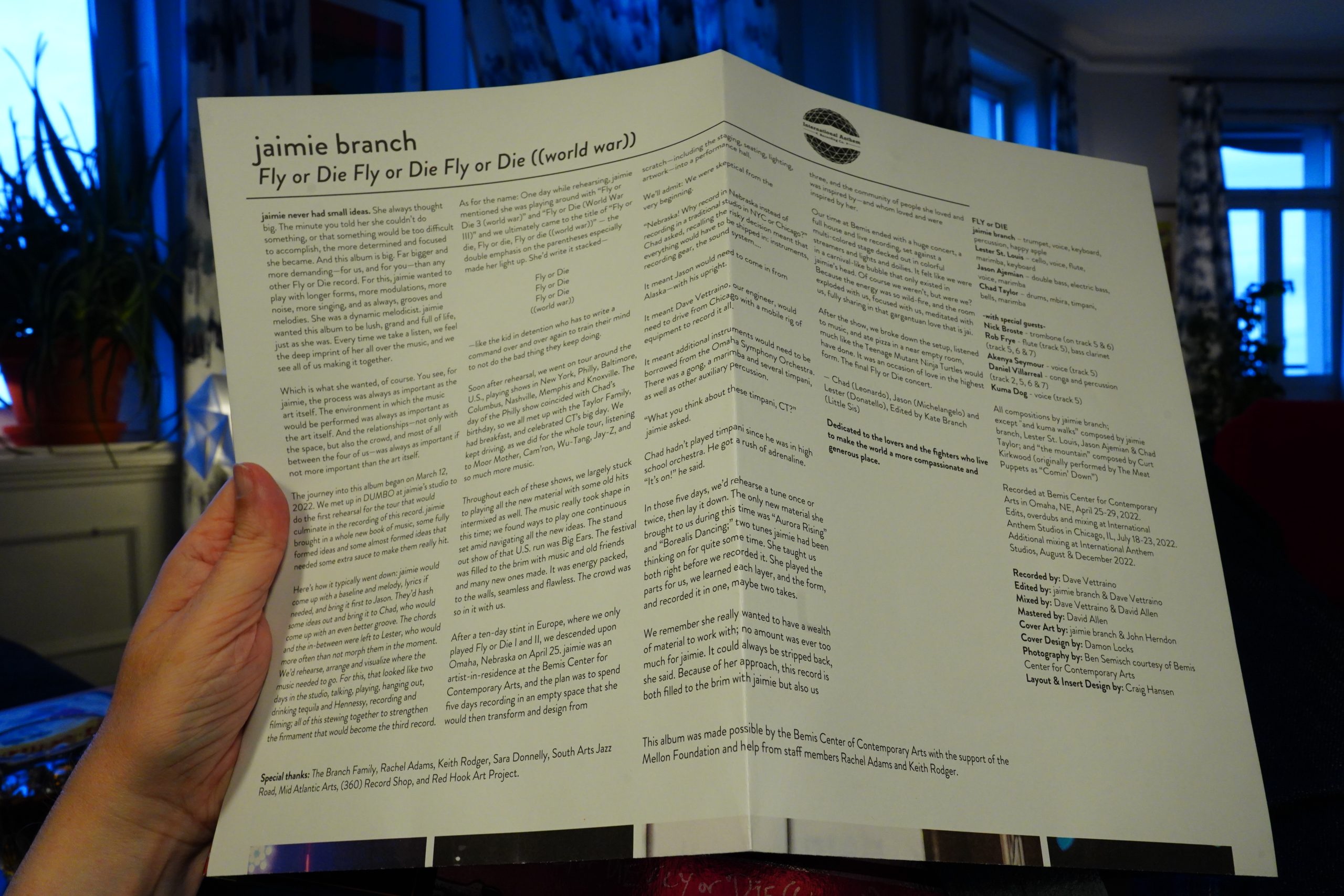 I only got to see her a couple of times live, but she was pretty amazing. And dying that young? Geez. So it's melancholic getting this album, because it's pretty great, too.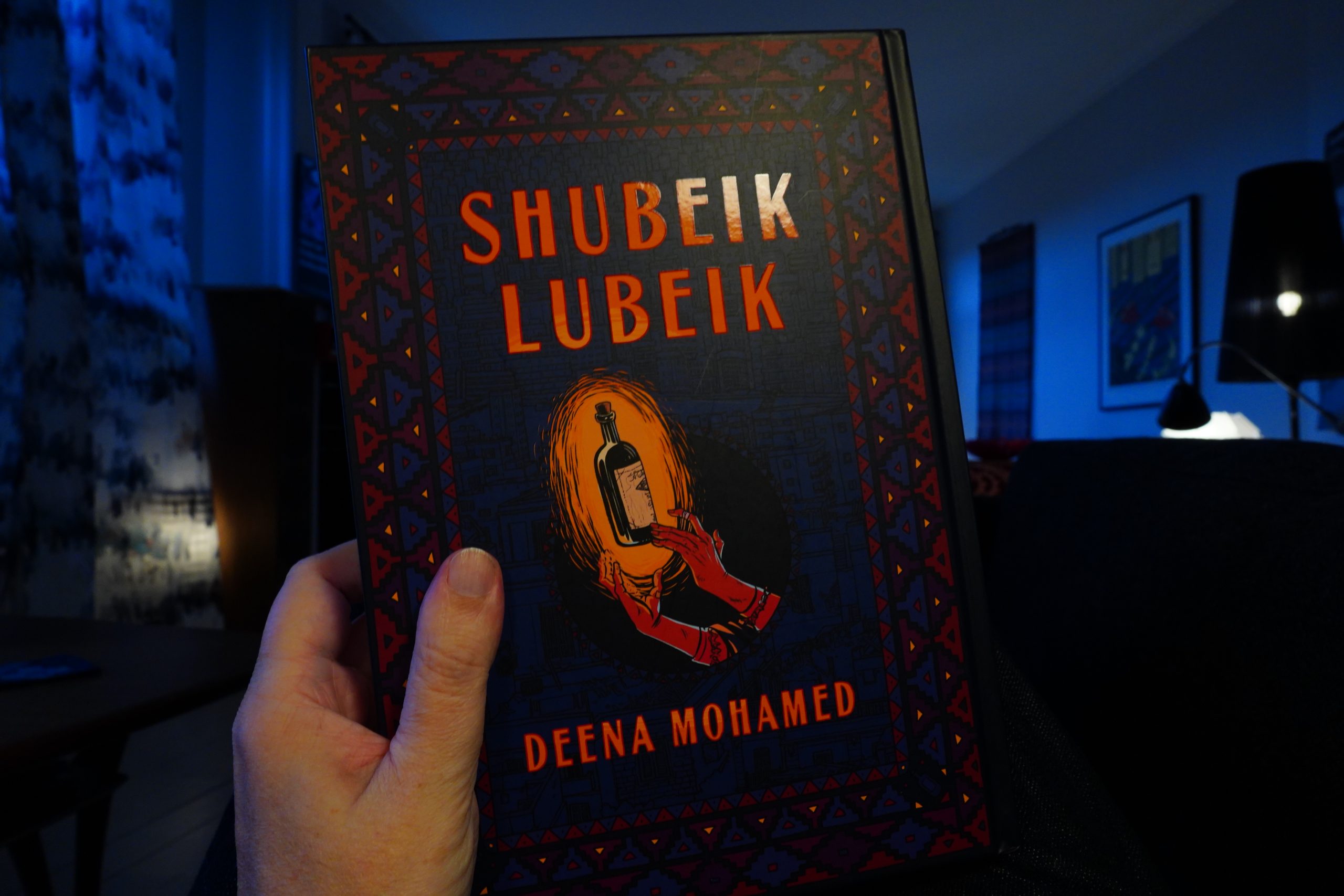 18:13: Shubeik Lubeik by Deena Mohamed (Pantheon Books)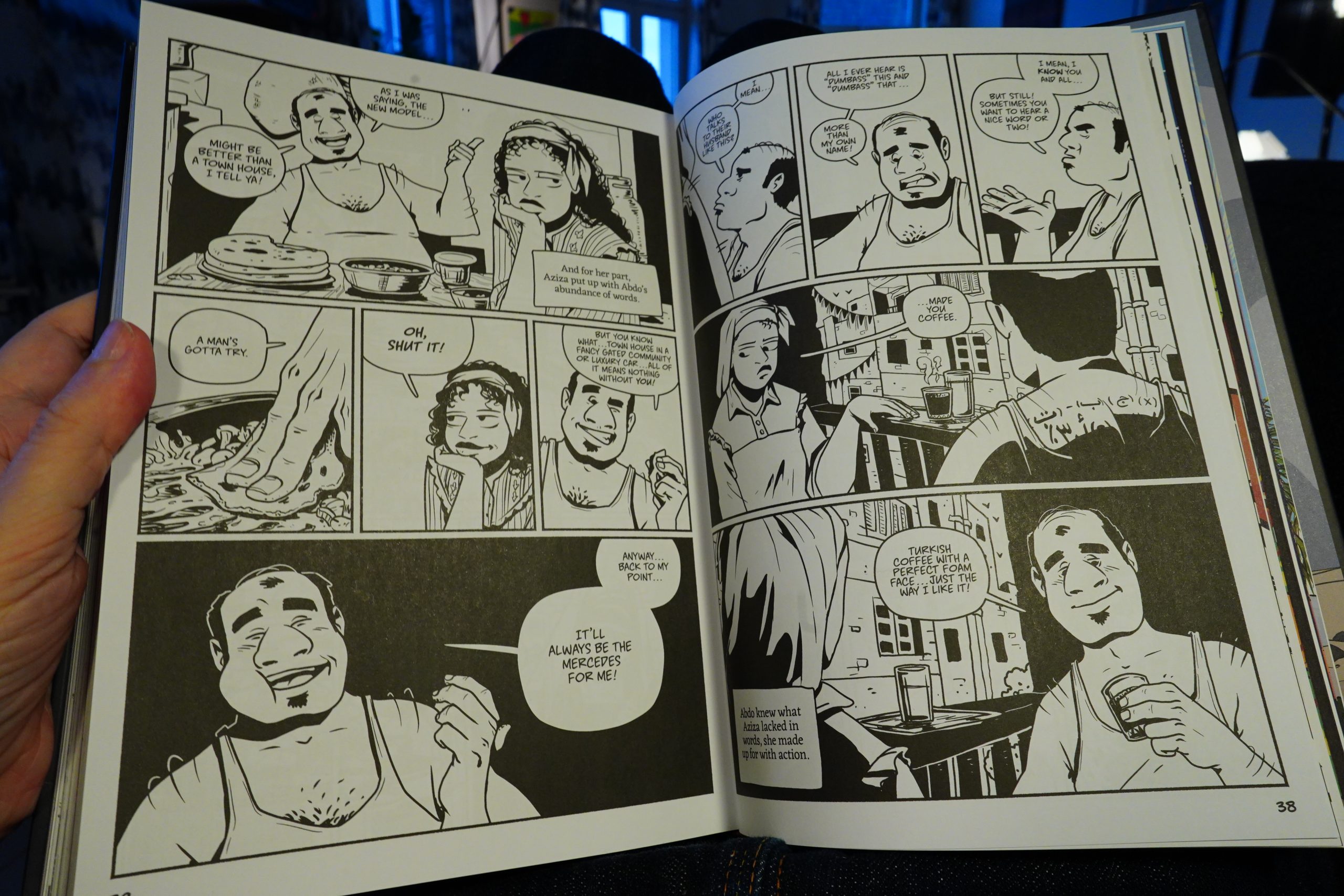 It's an odd book — it's about using genies and magical wishes to do stuff, but it's mostly about the mechanics of doing that and how to not, etc. I'm guessing it's very allegorical and stuff.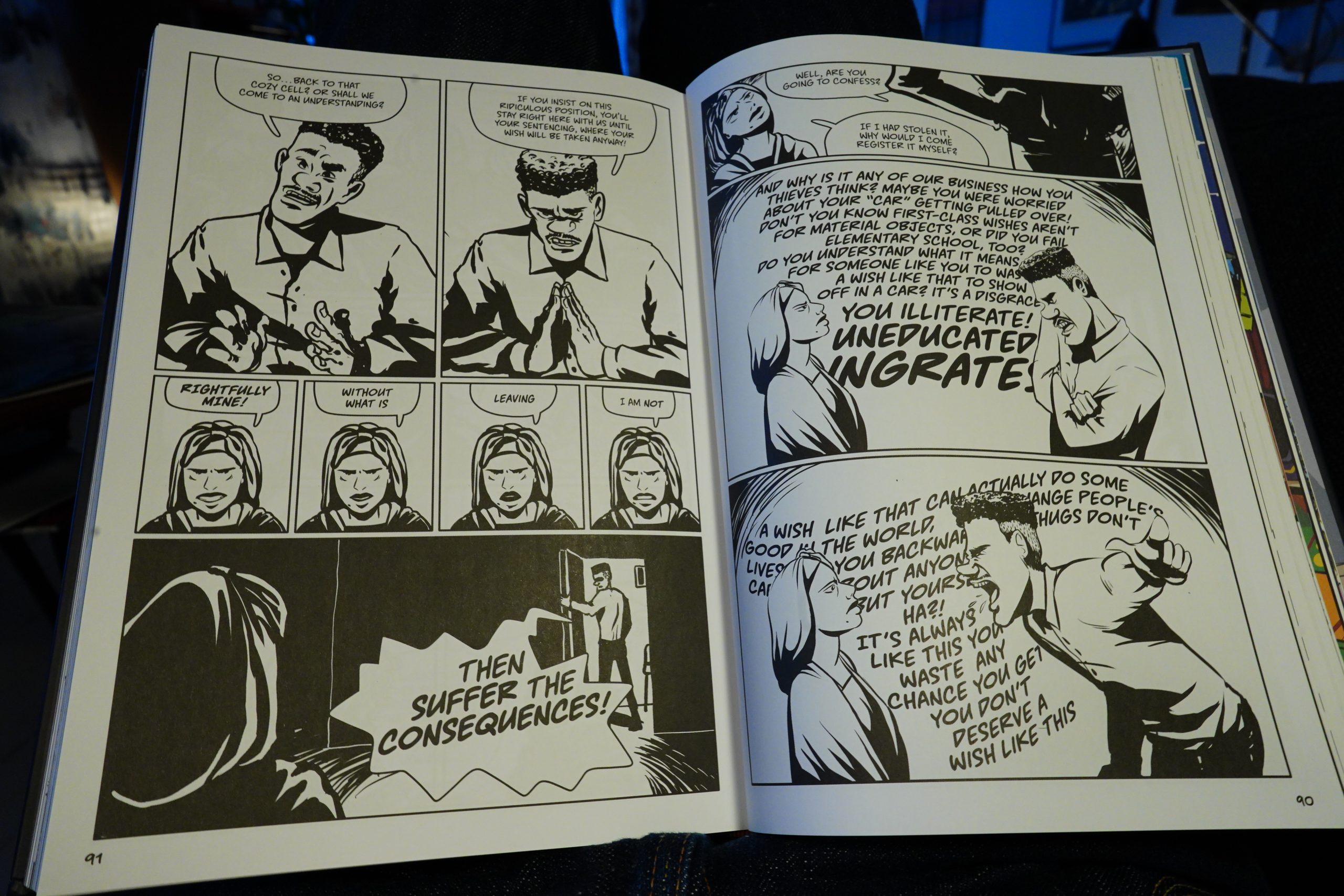 The problem is just that it's kinda boring.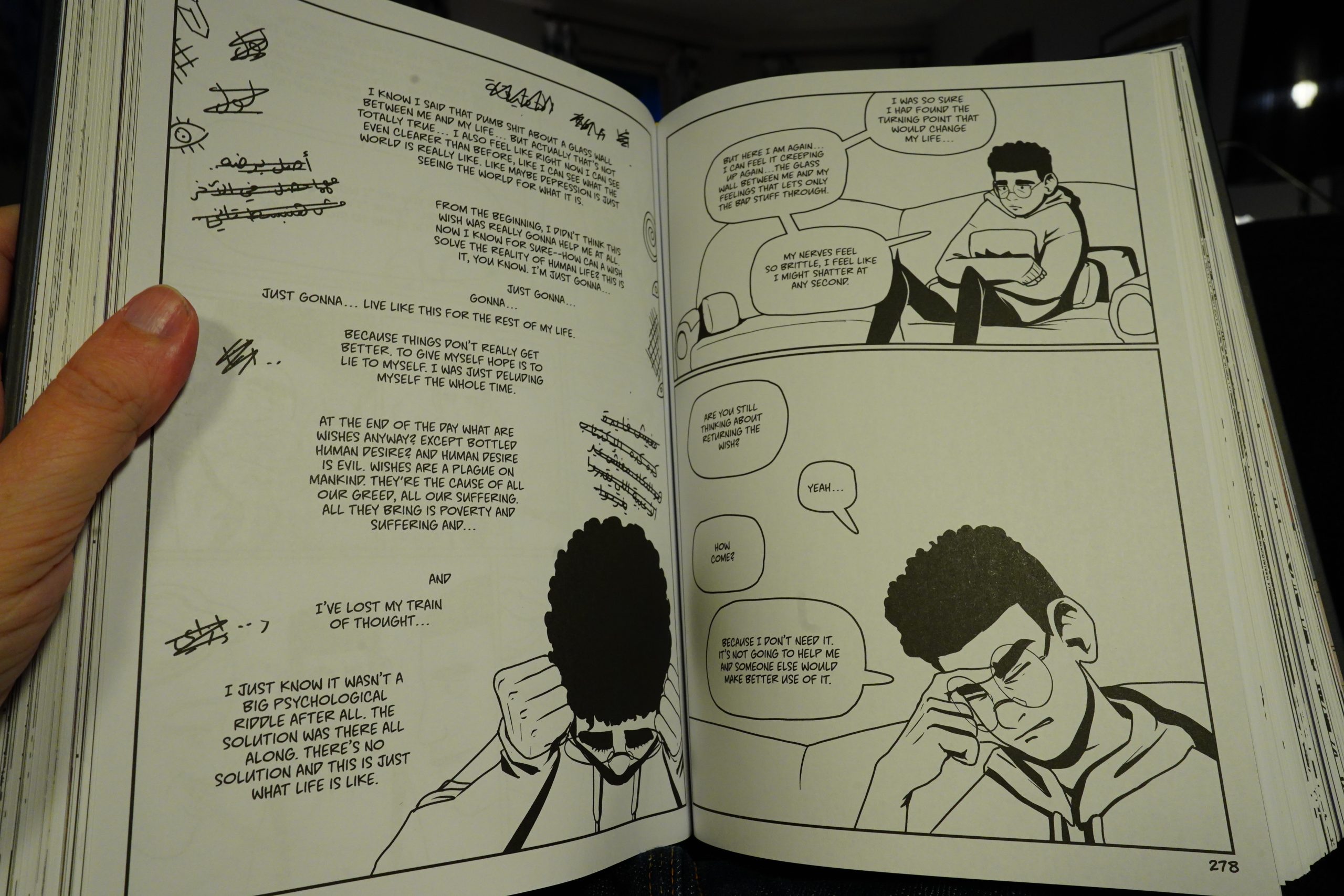 I think it's three albums that been mashed together, too? They're all about the wish thing, but feature different characters.
After the second story, I decided I didn't need to read any more of this stuff.
| | |
| --- | --- |
| Róisín Murphy: Hit Parade | |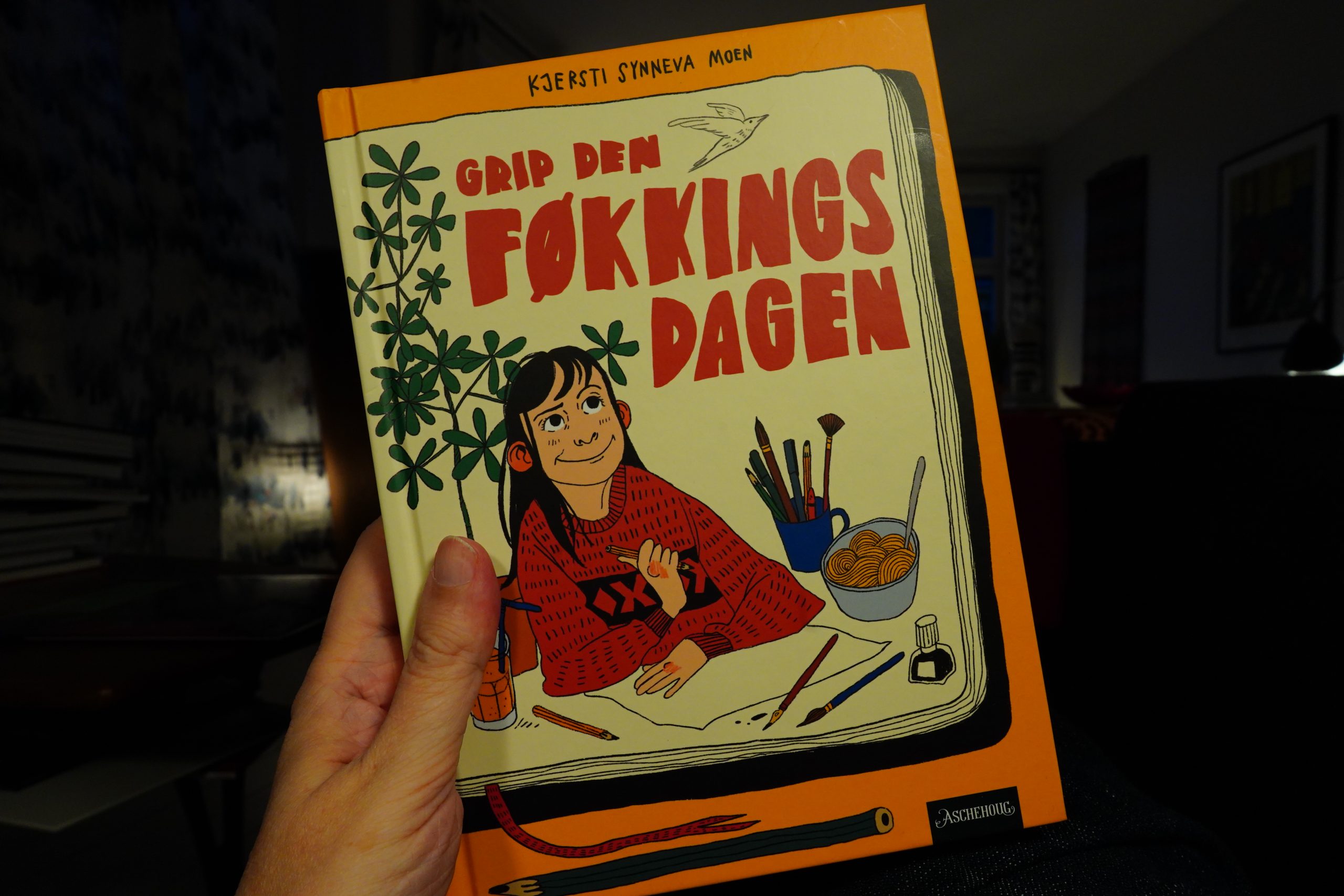 19:02: Grip den føkkings dagen by Kjersti Synneva Moen (Aschehoug)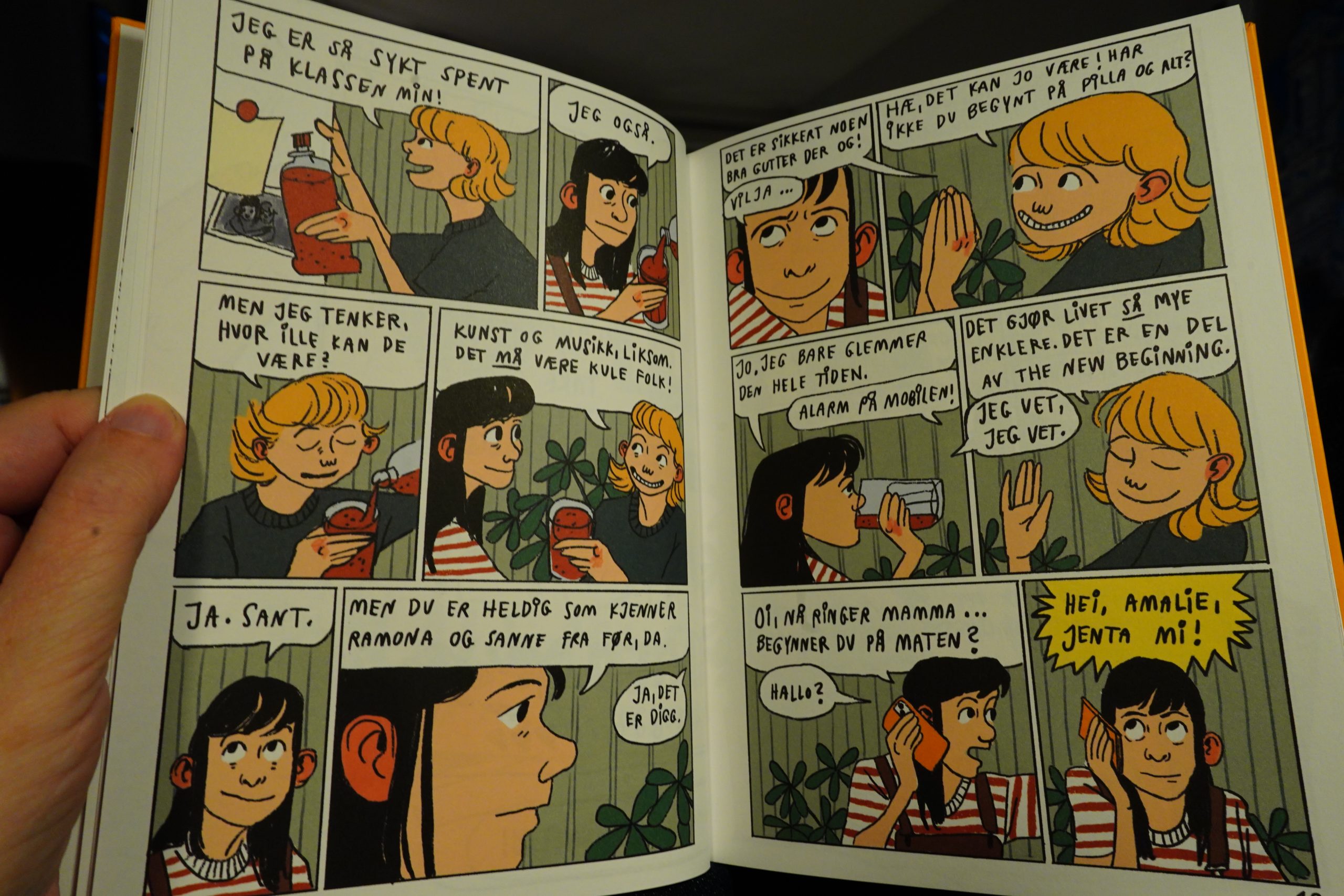 This book is about moving to a big city to start art school when you're sixteen. I.e., a truly universal experience.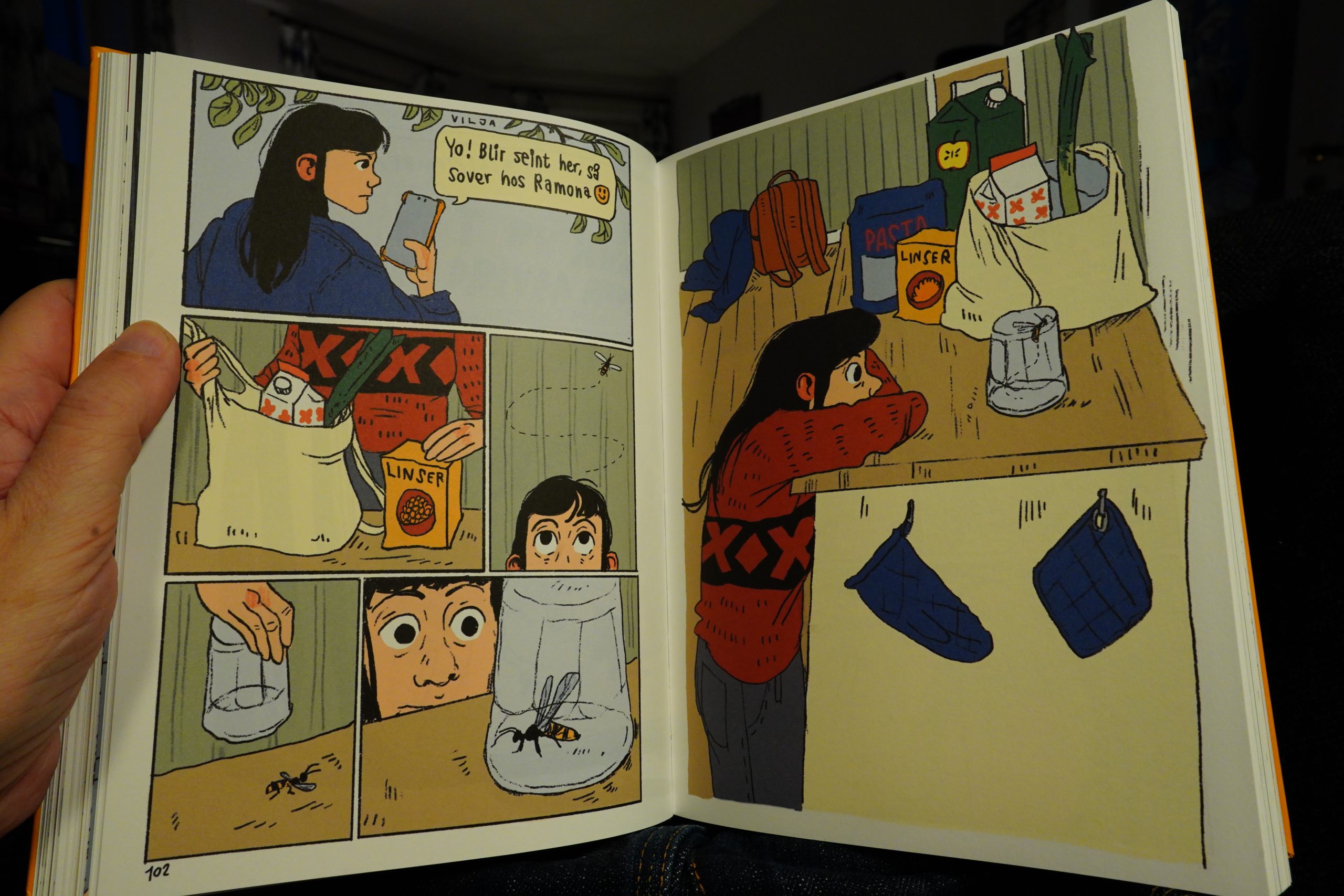 The artwork's charming, and I like the low stakes of the story. It's good stuff.
OK, gotta grab something to eat… be right back.
| | |
| --- | --- |
| Talking Heads: Stop Making Sense (40th Anniversary) | |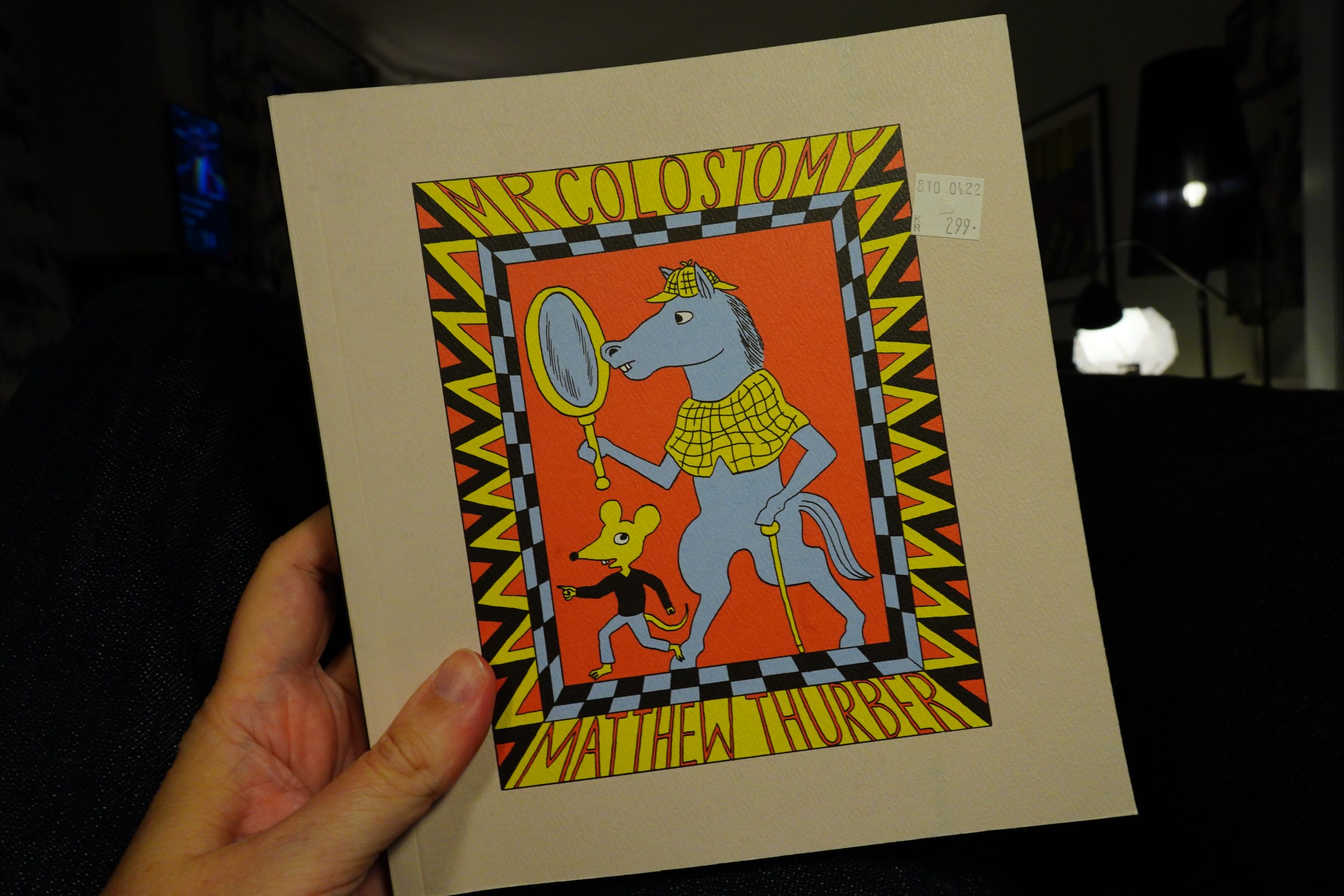 19:58: Mr Colostomy by Matthew Thurber (Drawn & Quarterly)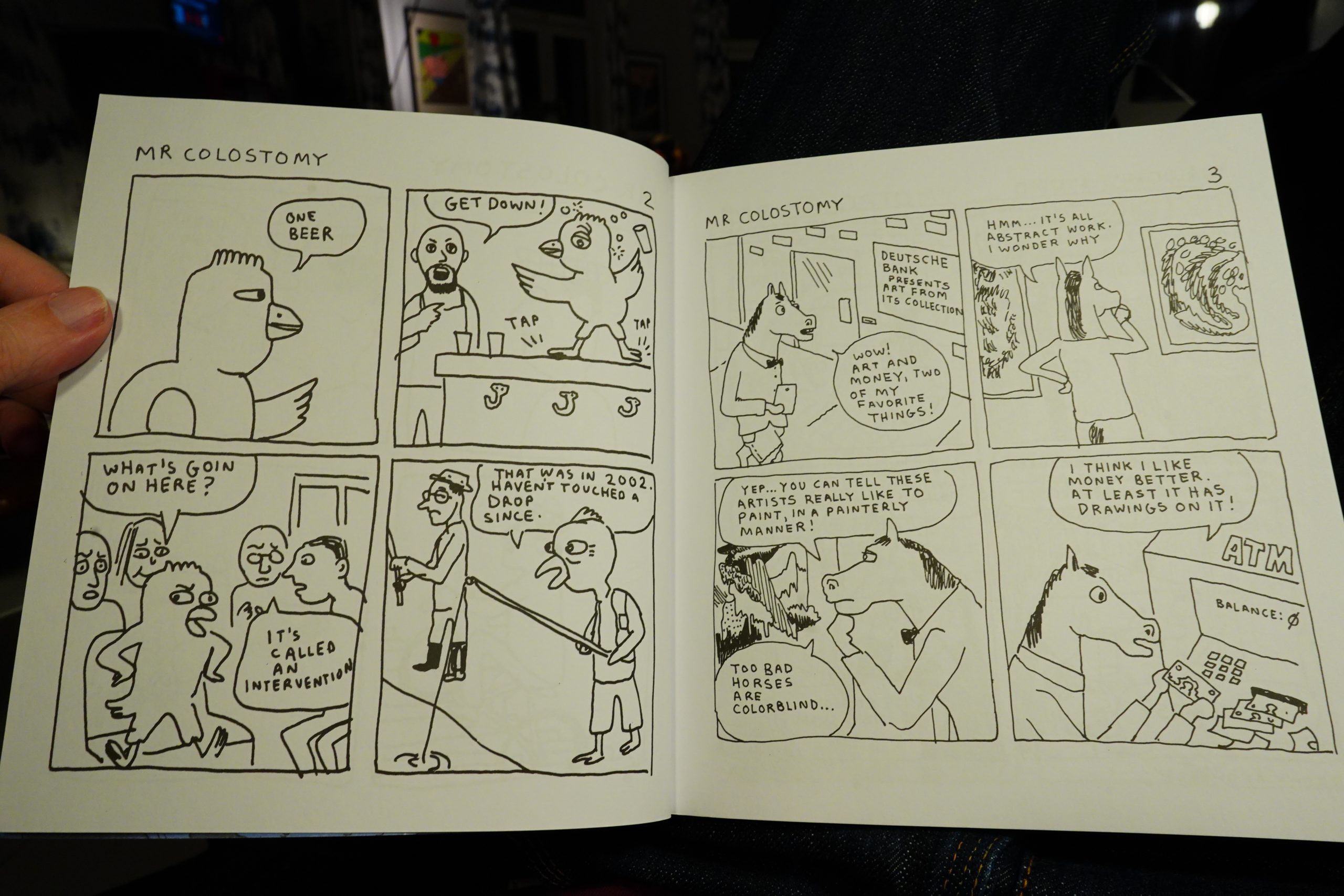 This is a collection of strips that presumably ran on Instagram or Patreon or something?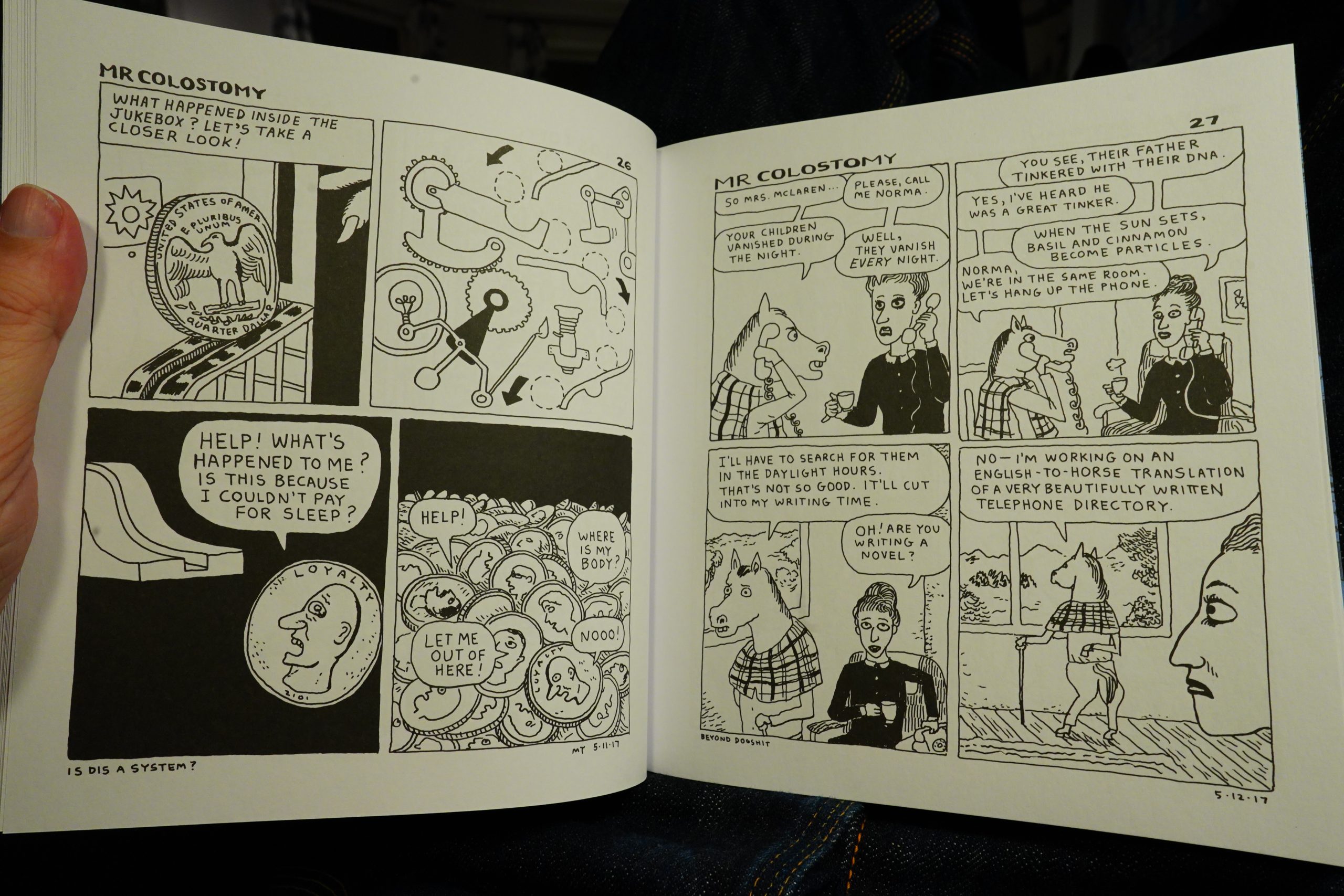 They're improvised, but there's several storylines that develop over the strips. And some of the strips are indeed very funny.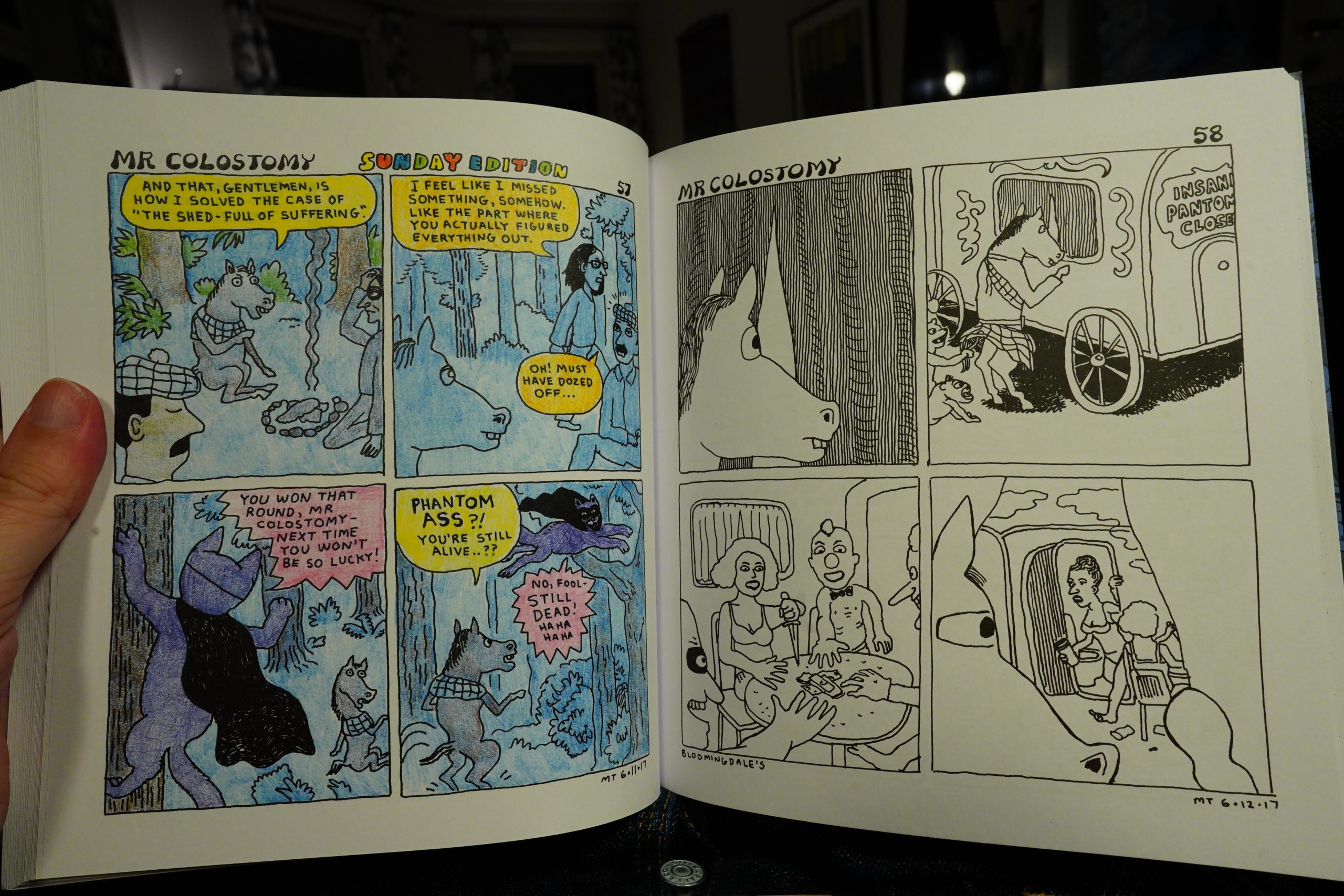 But for me, something seems to dissipate about one third in — the storylines mostly end, and we get more random stuff. The absurd bits are still properly absurd, and I just kinda get sleepy. But that might just be me. Being sleepy.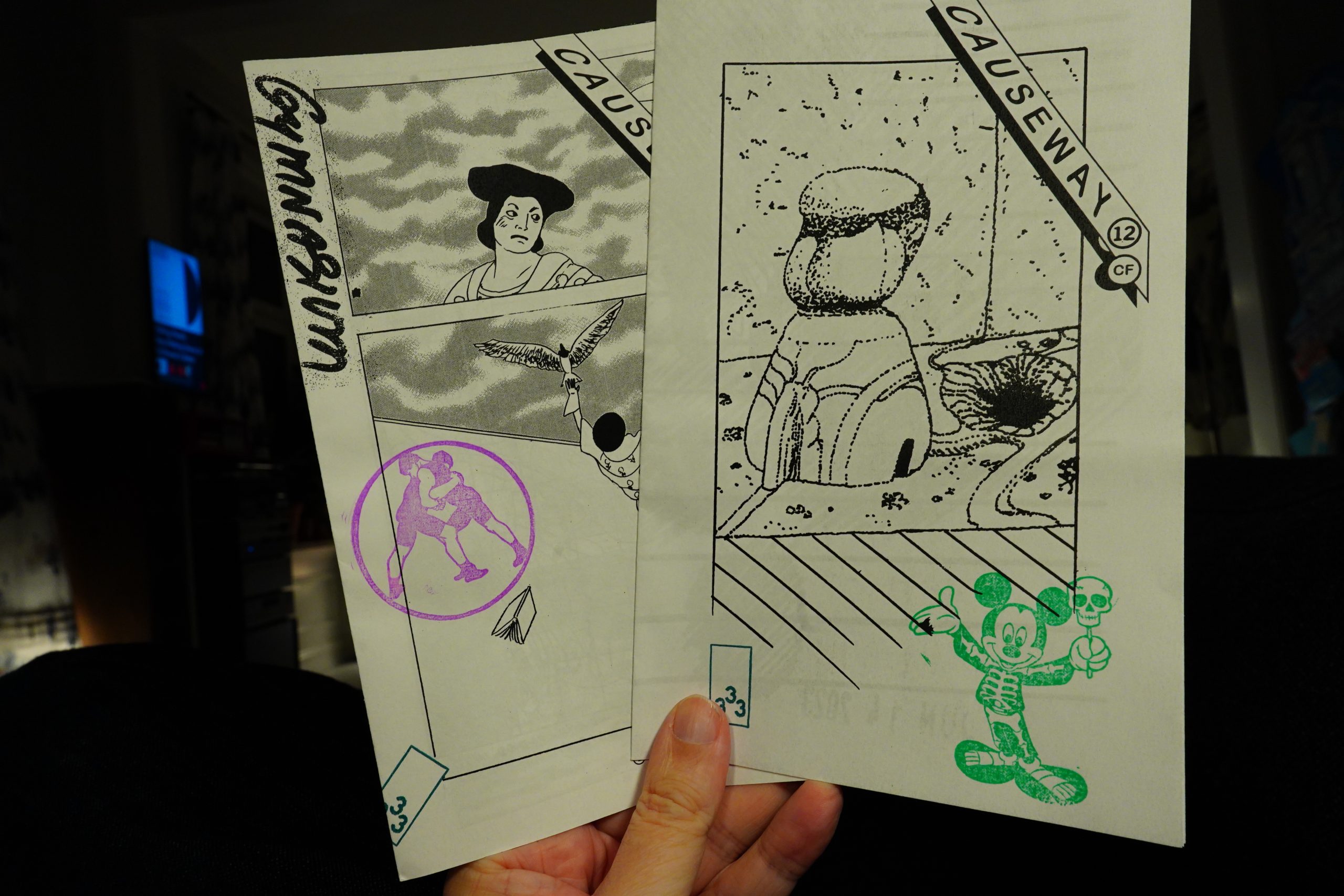 21:11: Causeway by CF
Oh, I forgot I'd gotten these…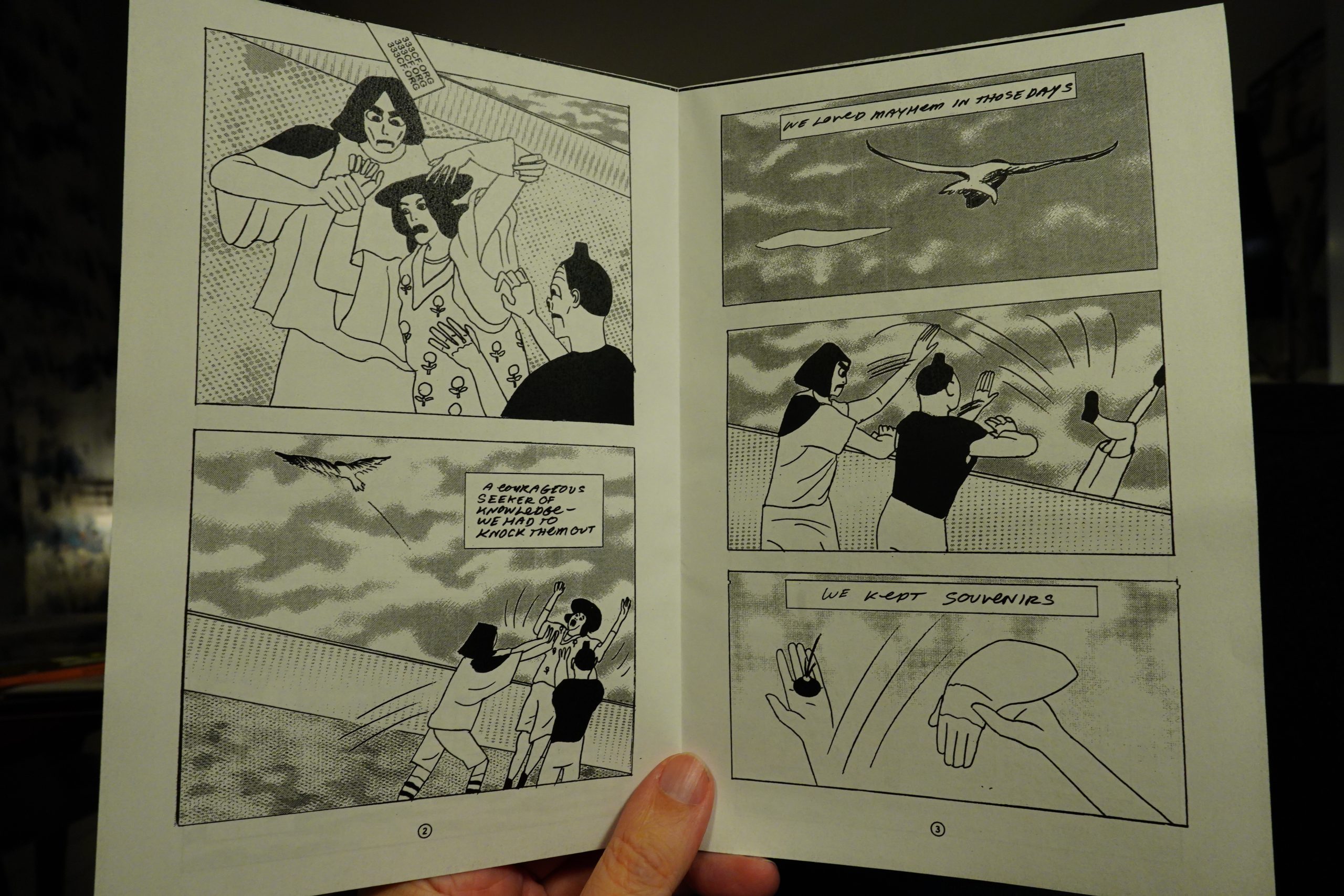 I should read all the issues in order, because I've forgotten what's going on.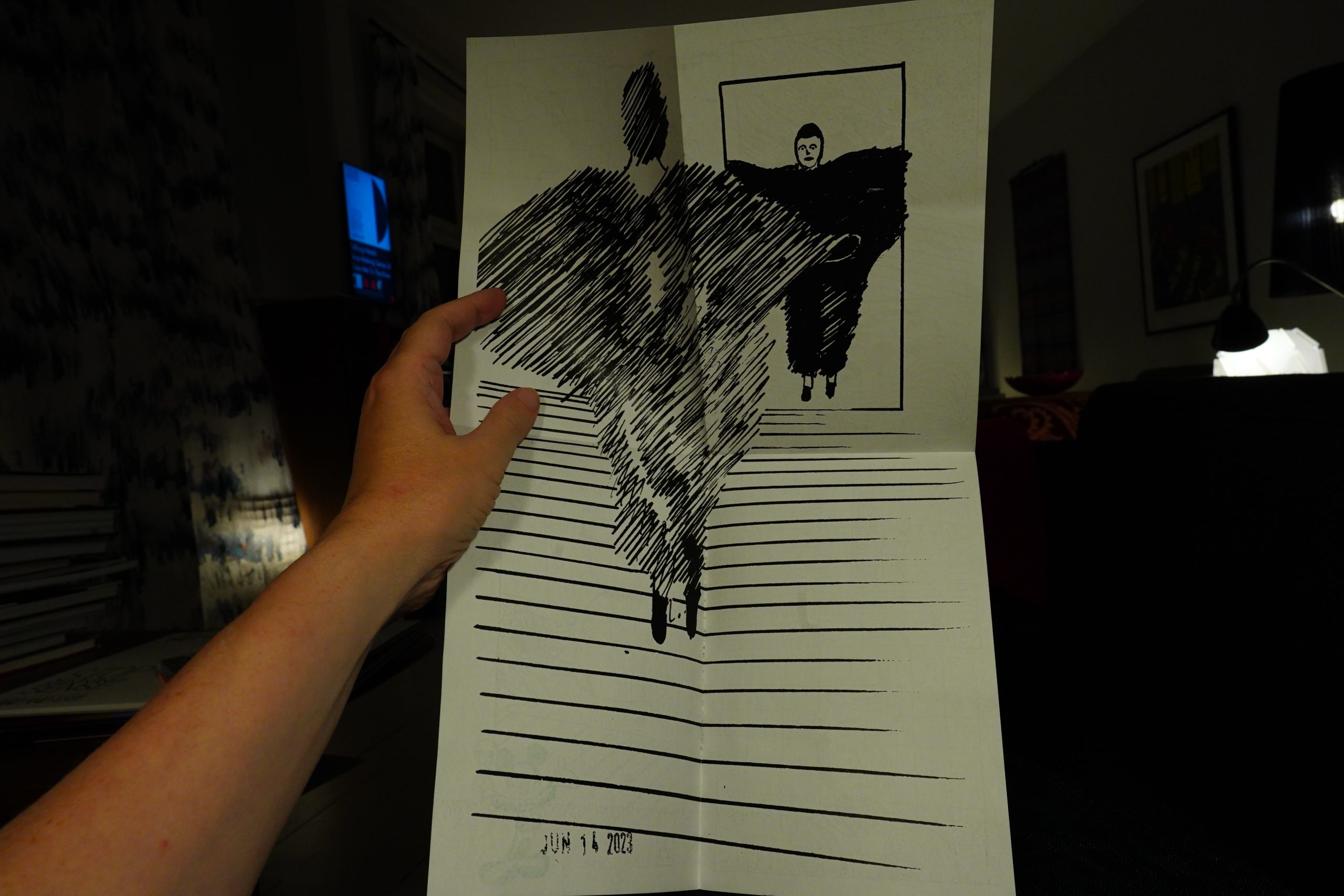 If indeed anything is going on. It's very cool, anyway.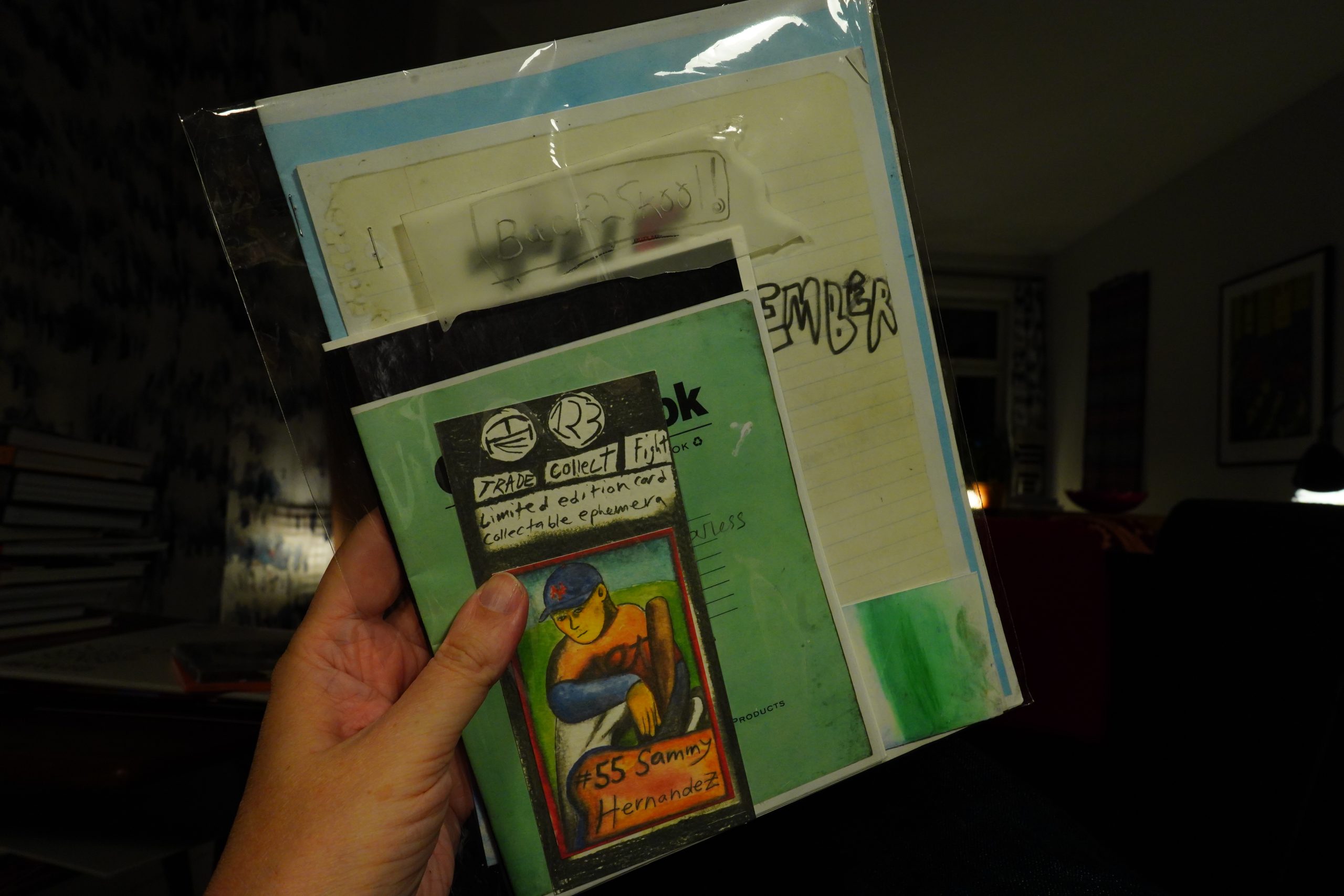 21:14: Back2School by Ashton Carless
I'm not totally sure who this is by… I think I bought it at Desert Island? It's a plastic bag with various things in it.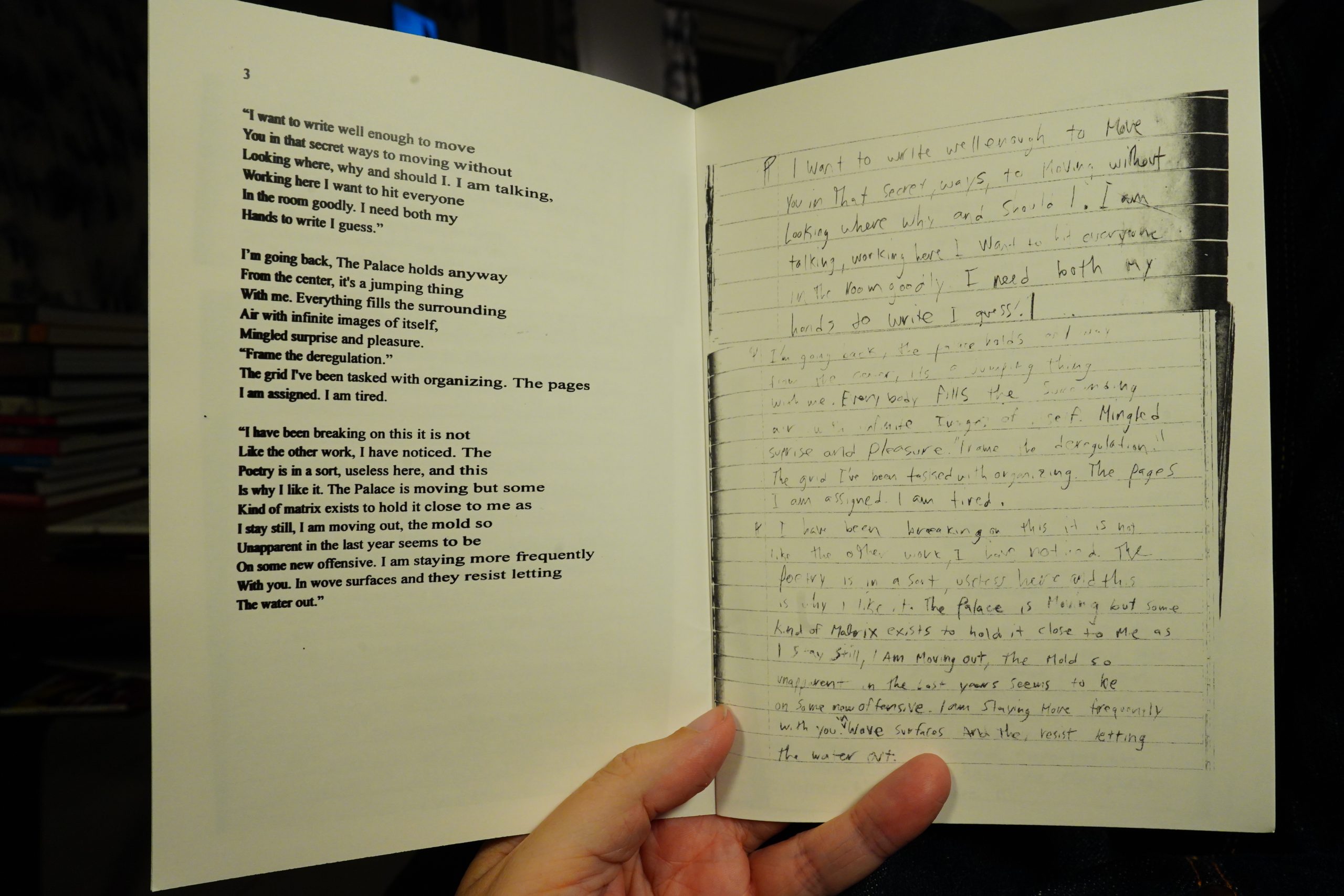 Mostly poetry stuff…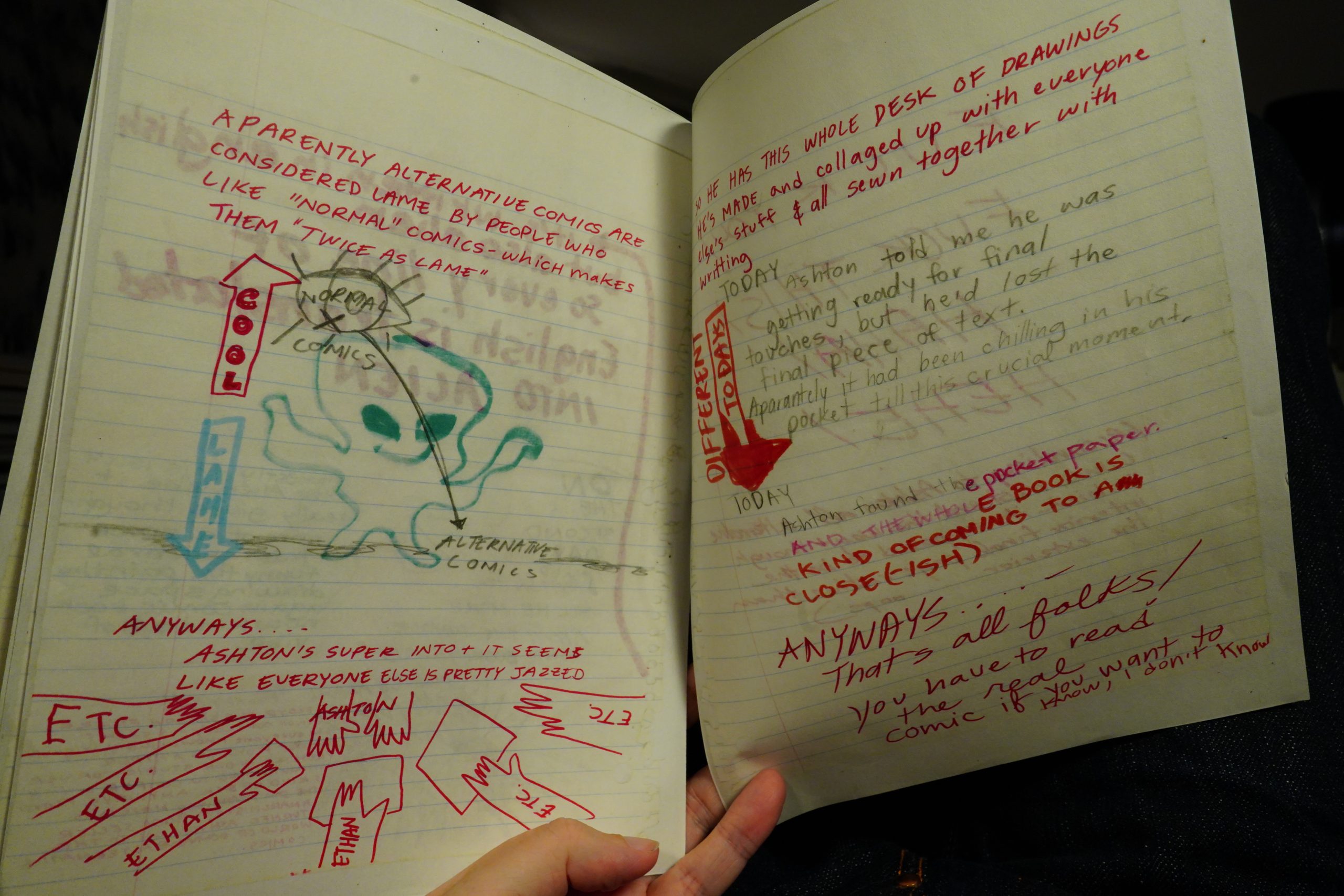 … but also other stuff.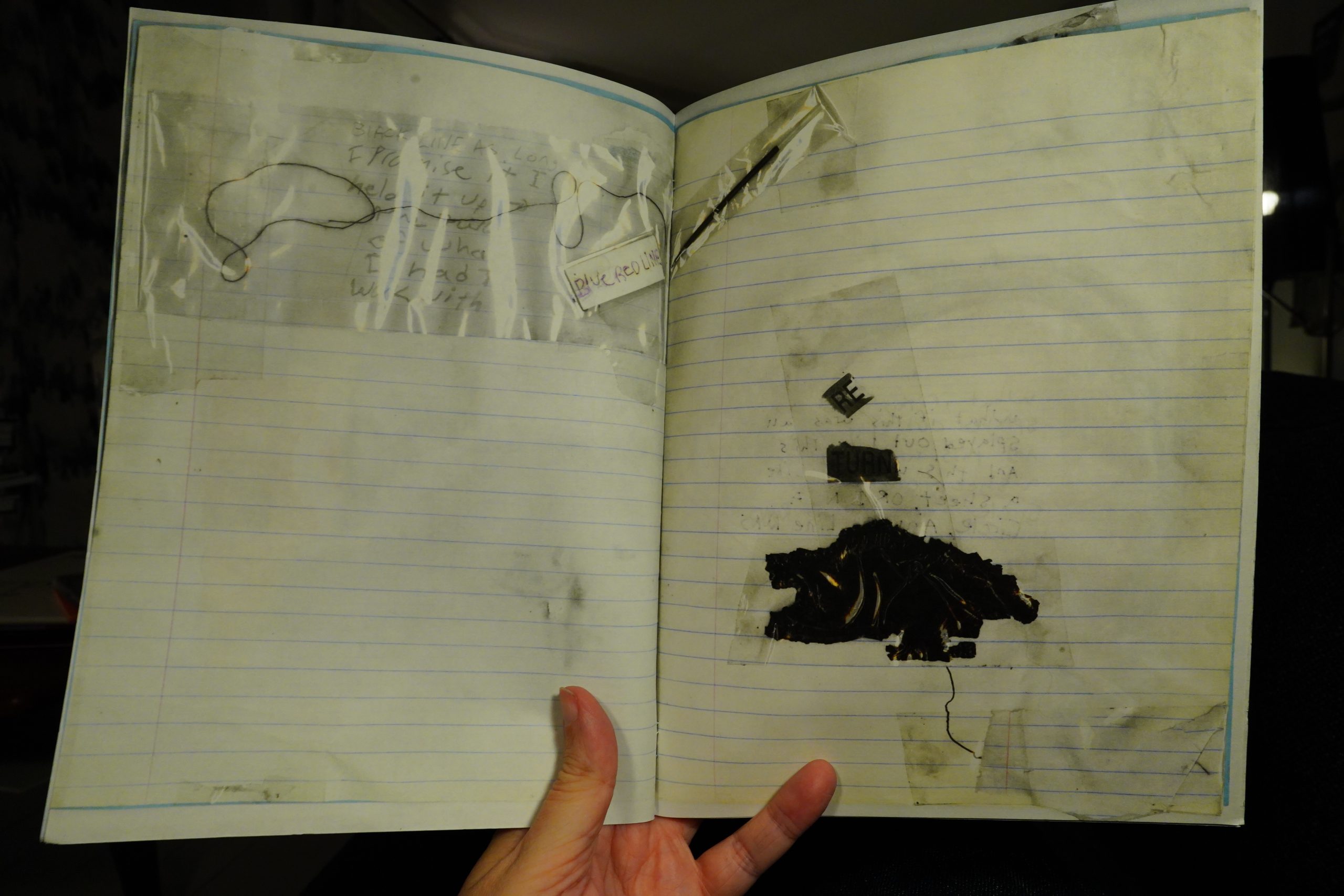 And collages. It's cool.
| | |
| --- | --- |
| Lolina: Face the Music | |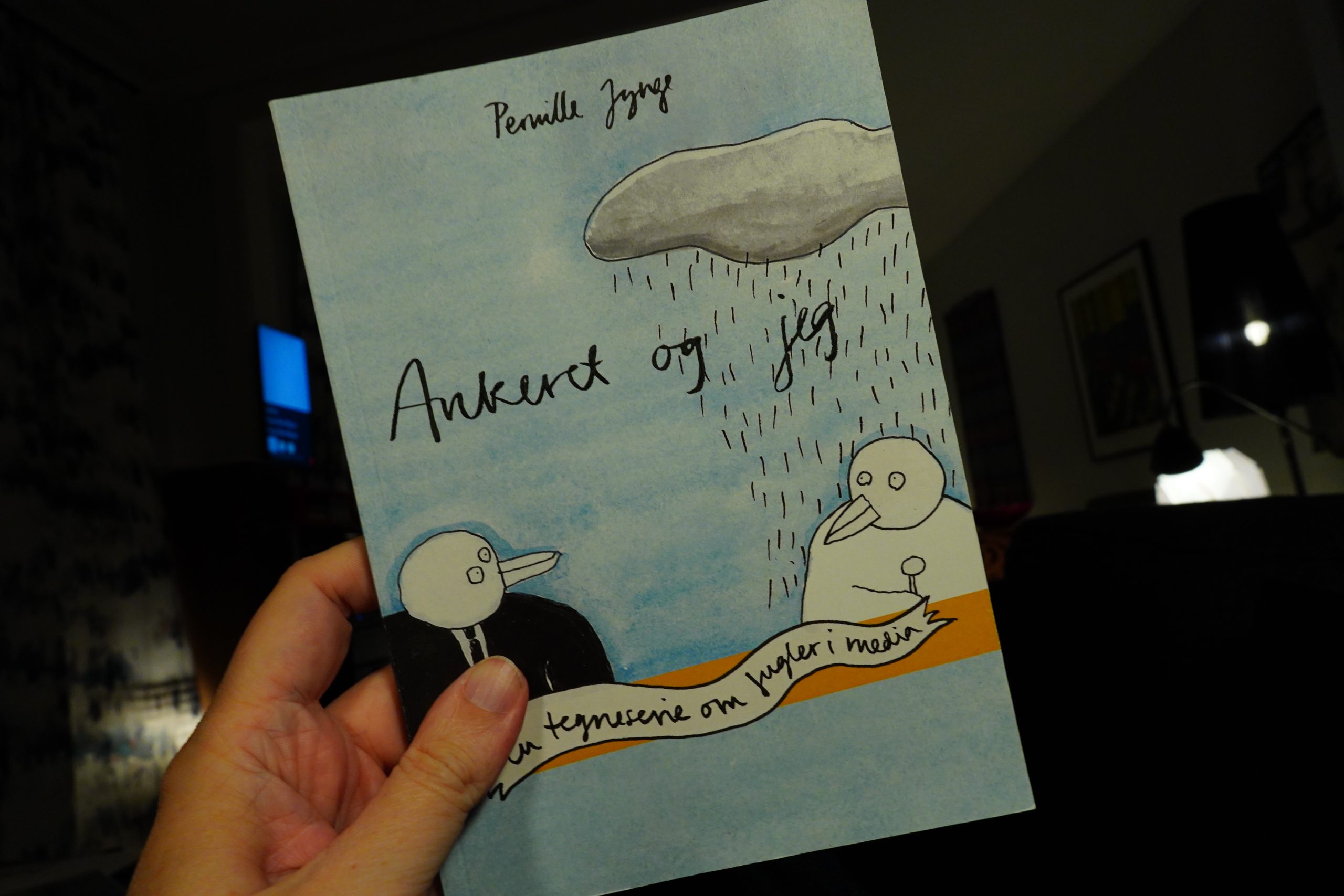 21:36: Ankeret og jeg by Pernille Jynge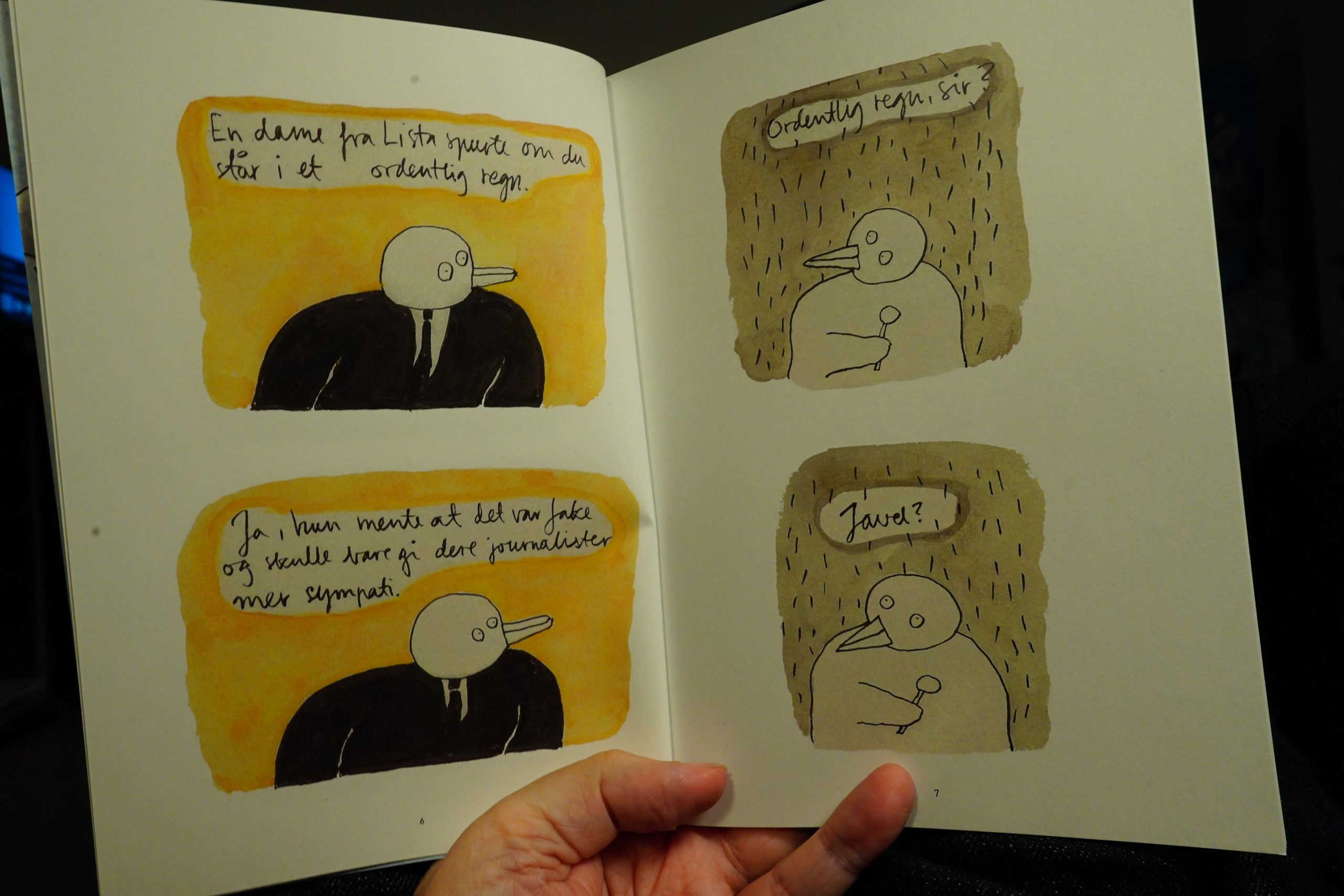 This is pretty amusing…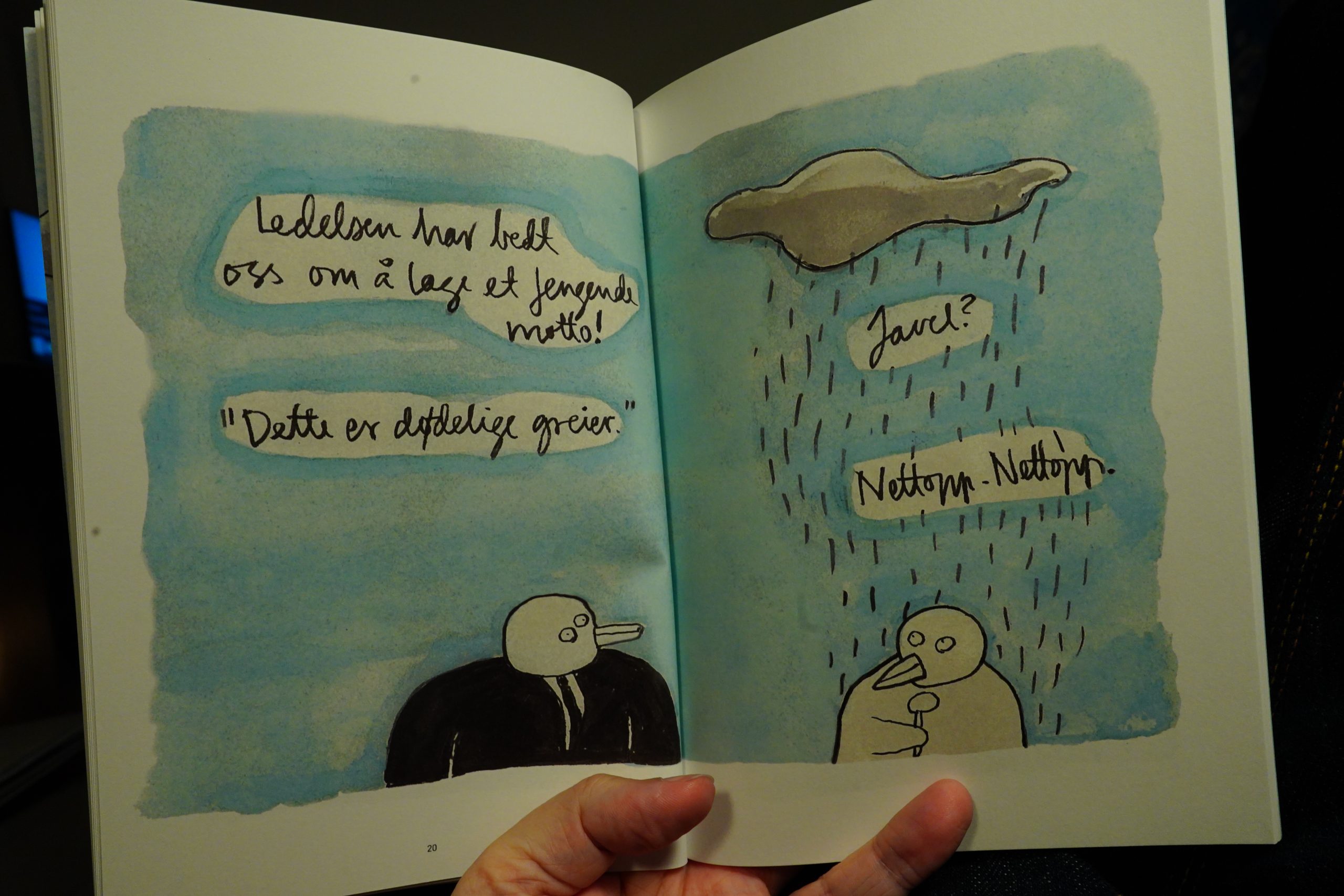 … but it feels a bit unresolved.
| | |
| --- | --- |
| DJ Rupture: One Plus One Equals Three | |
21:44: The End
OK, that's enough comics for one day.